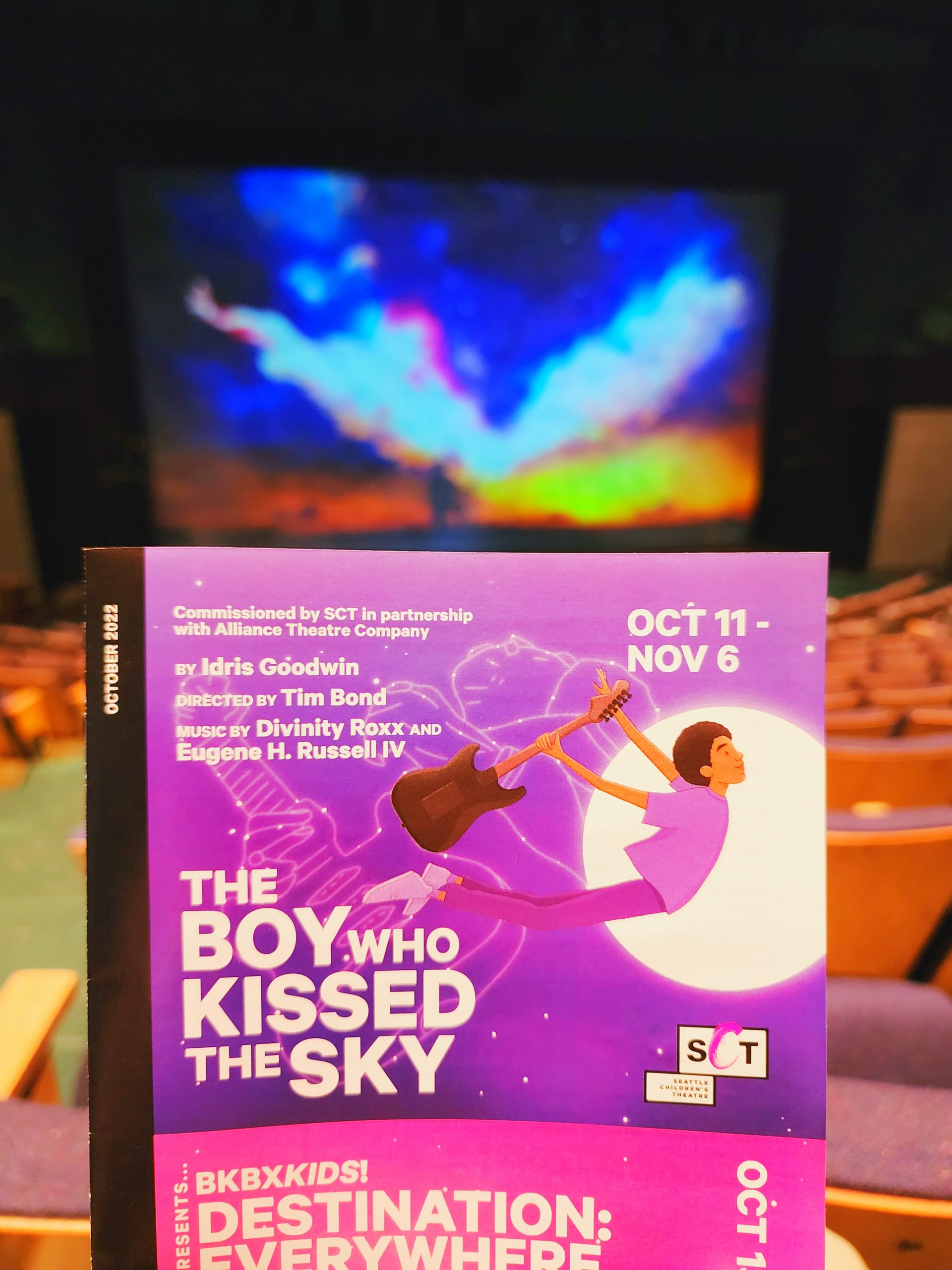 Elevator Thoughts (aka Tweet): The Boy Who Kissed the Sky musical at Seattle Children's Theatre. Inspired by the early Seattle life of Jimi Hendrix. Vibrant costumes & great music. Fantastic show for kids or adults. Good teachable moments. Fascinating lobby exhibit of previous Seattle theatre stages. #JimiHendrix #musician
Synopsis from the Theatre: Set in the heart of Seattle's Central District to the rhythms that shaped a generation, The Boy Who Kissed the Sky, is inspired by the early life and influences of Seattle native and musical icon Jimi Hendrix. The early era of rock 'n roll music sets the stage as a young Black boy conjures his creativity as a budding guitarist. Guided by the spirit of music itself, the boy learns to find harmony inside the challenging noises of his life. Told with vibrant music and daring imagination, this play inspires us to dream big when it matters most.
Reviewed Performance Date: 10/29/22 Early Afternoon – Sorry for the late review. I would have attended sooner and prioritized writing the review sooner if this theatre company provided me w/ a press ticket like most other theatres do. 🙁
Type: Musical but some may call it a play with music.
World Premiere: No. This might be their second run though. I think their first run was at Alliance Theatre in Atlanta, GA. Leave a comment on my social media links below if you have any more information!
Live Band: Yes
Recommendation: See it if you're an adult or kid! I saw alone as an adult and thoroughly enjoyed it. The theatre website says ages 8 and up. I'd venture to change that to maybe ages 10 and up especially since it was on the longer side (but still only one act). I'm curious how 8 year olds enjoyed this. You also don't need to be a Jimi Hendrix fan. I actually don't like his music but I still enjoyed the show!
Would I See It Again 3 Years from Now?: Yes
Rating (Out of 5 Stars): 5 stars
Equity Actors: 8 out of 8
Rant(s)
Theatre was too cold.
The imaginary friend character needed a better cup so the audience doesn't see his junk. As Gunther said in an episode of Friends, "Hey buddy, this is a family place! Put the mouse back in the house."
Other Rave(s)
The professor was delightful!
Other Thought(s)
There are a few scenes involving depression. Obviously, they fit in just fine in an adult musical but some may question including the scenes in a children's musical. I'm personally more in favor of the scenes than against the scenes. Children need to know real life! Maybe parents who tell their kids about Santa Clause would vote against these scenes.
Theatre Company : Seattle Children's Theatre (and maybe Alliance Theatre Company?)
Venue: Seattle Children's Theatre
Venue Physical Address: 201 Thomas St, Seattle, WA 98109
Price: Medium – Try Goldstar or the SCT Offers page for more affordable options.
Dates: October 11 – November 6, 2022
Seating: Assigned Seating
Parking: Paid street parking or various paid parking lots/garages. Street parking is sparse when there's a major Seattle Center event or Climate Pledge Arena event. I usually have good luck finding street parking on Lenny Wilkins Way next to the theatre. My plan B is usually far away on the street near a electric substation (319 6th Ave N, Seattle, WA 98109).
Social Media Posts: Instagram | TikTok | Facebook | Twitter | YouTube
Link(s):
Cast and Production Team: Under the video and pictures.
Other Video +/- Pictures: Photography in video and under video are by Truman Buffet Photography.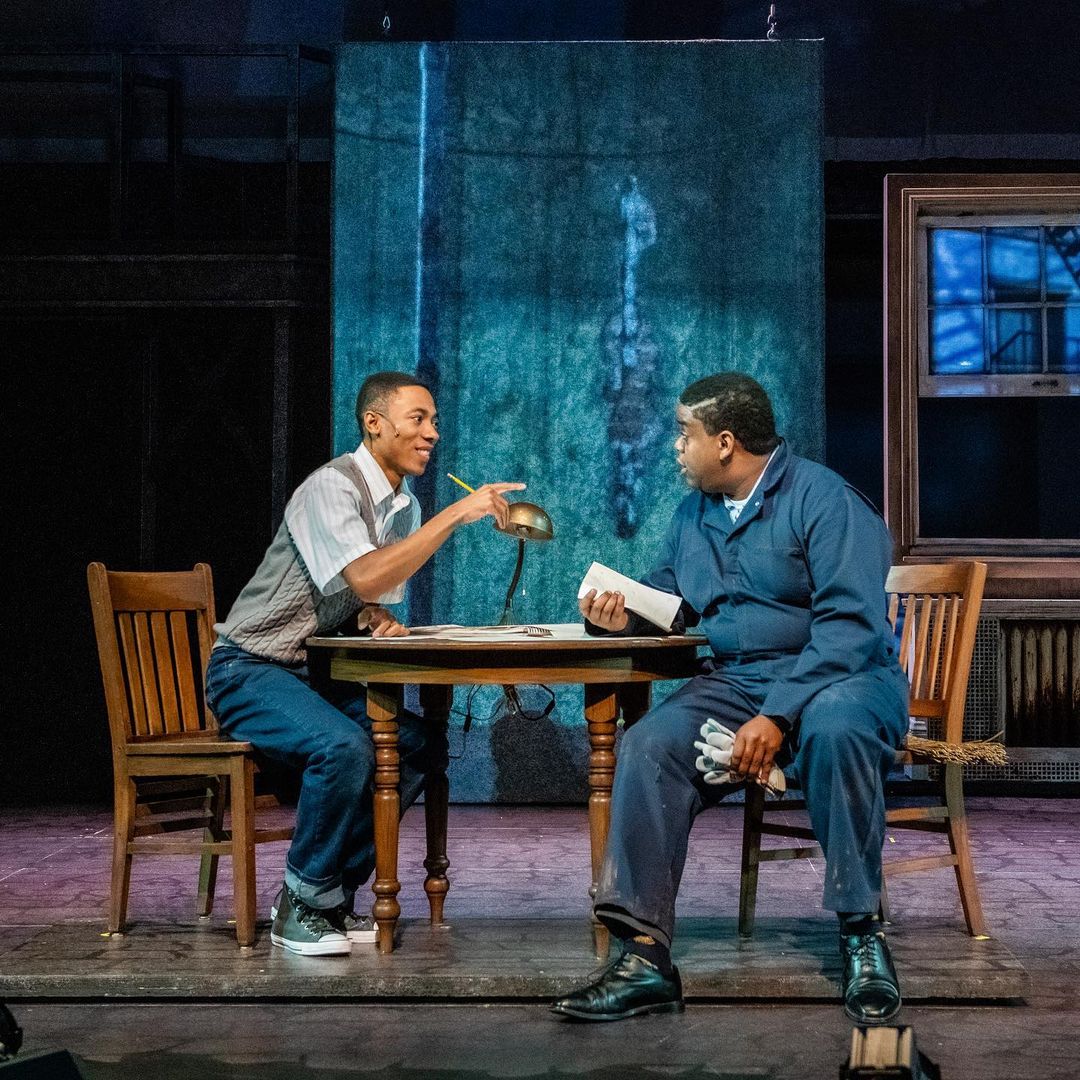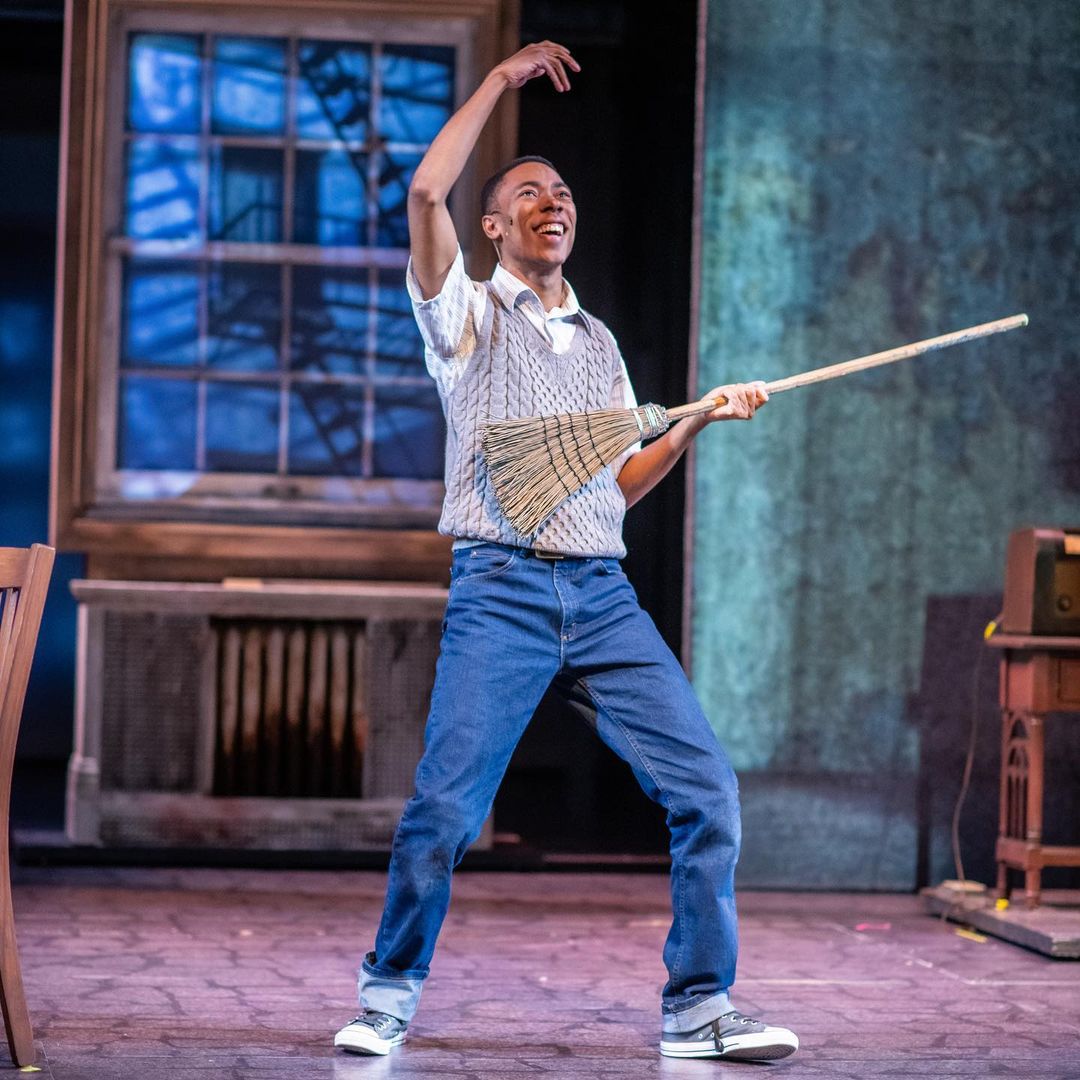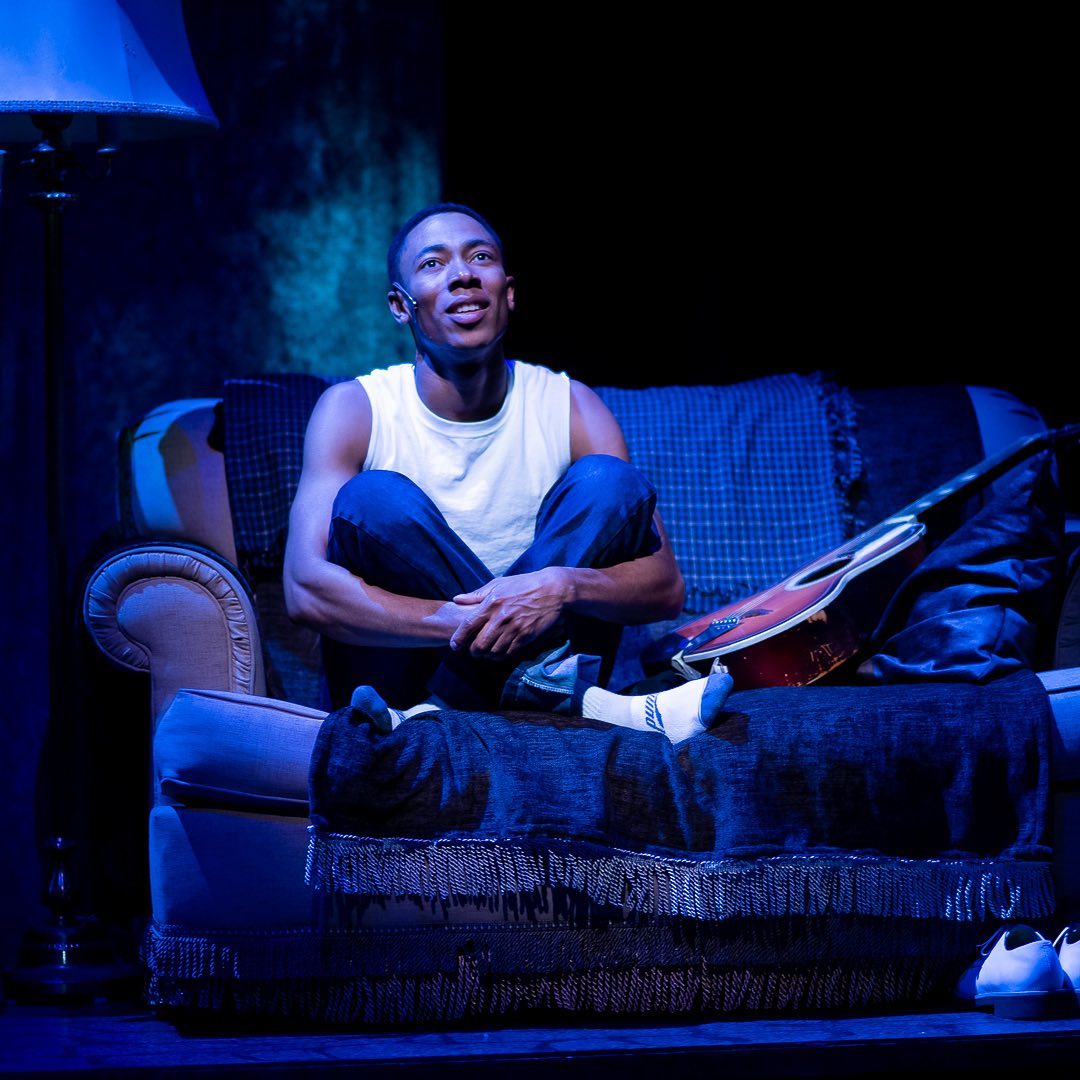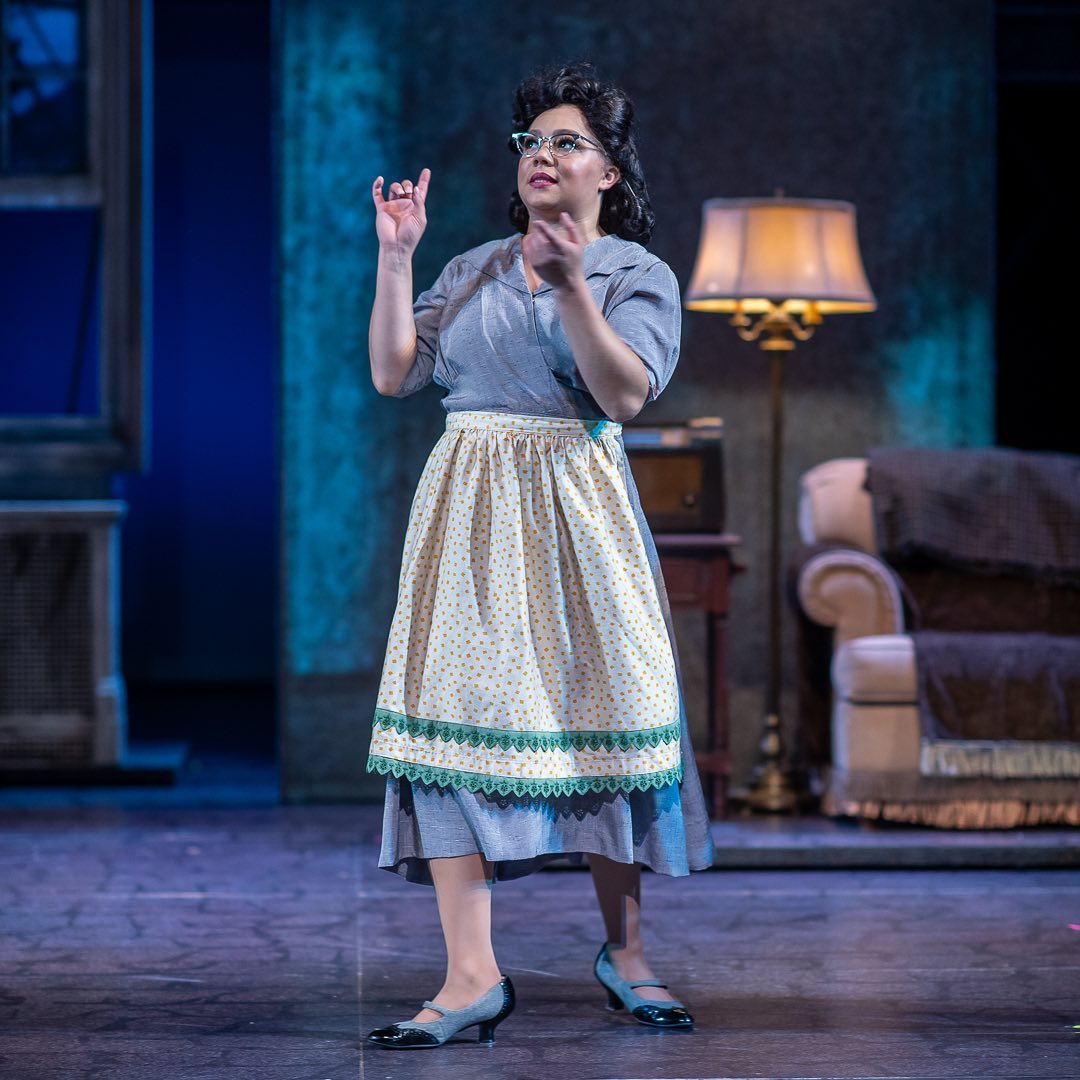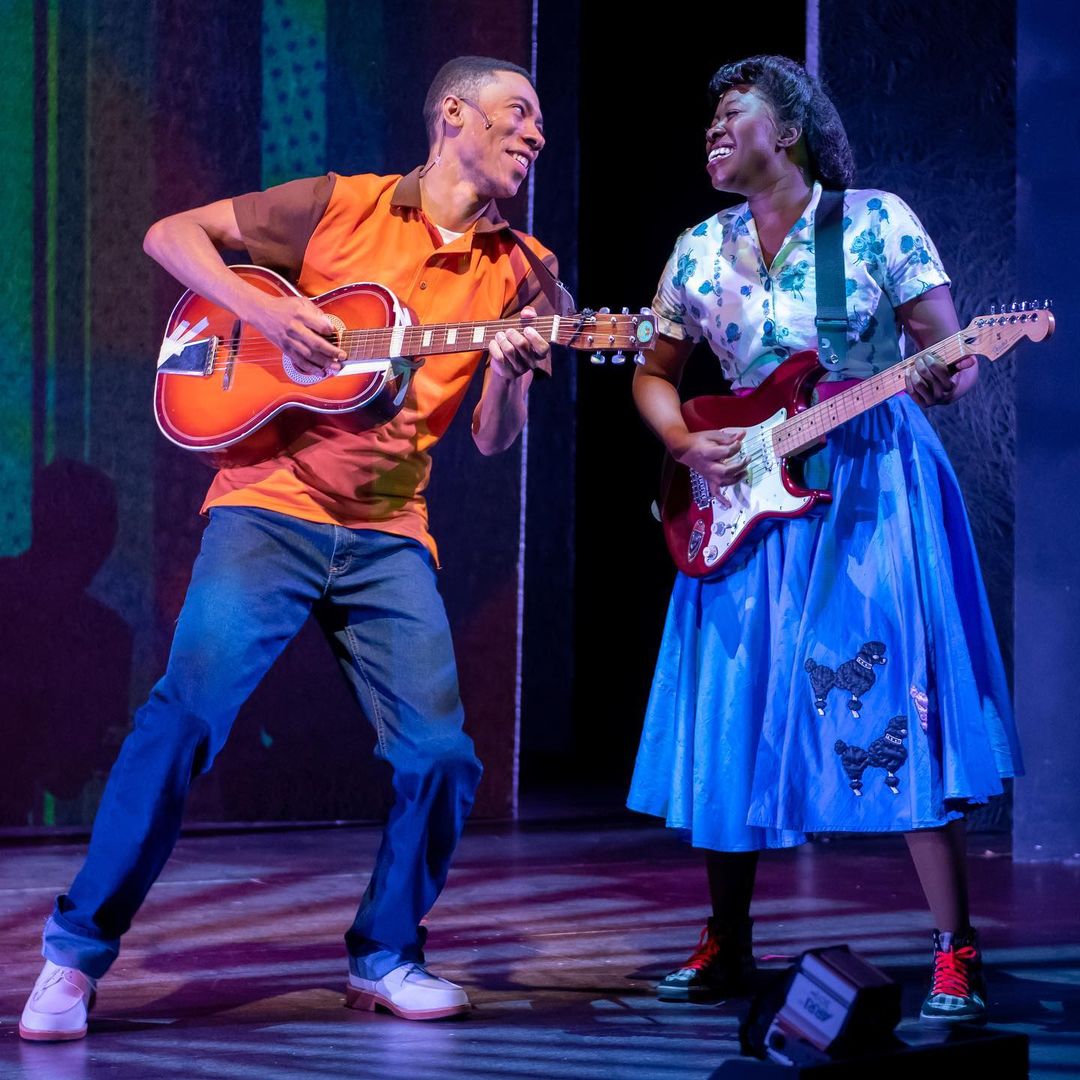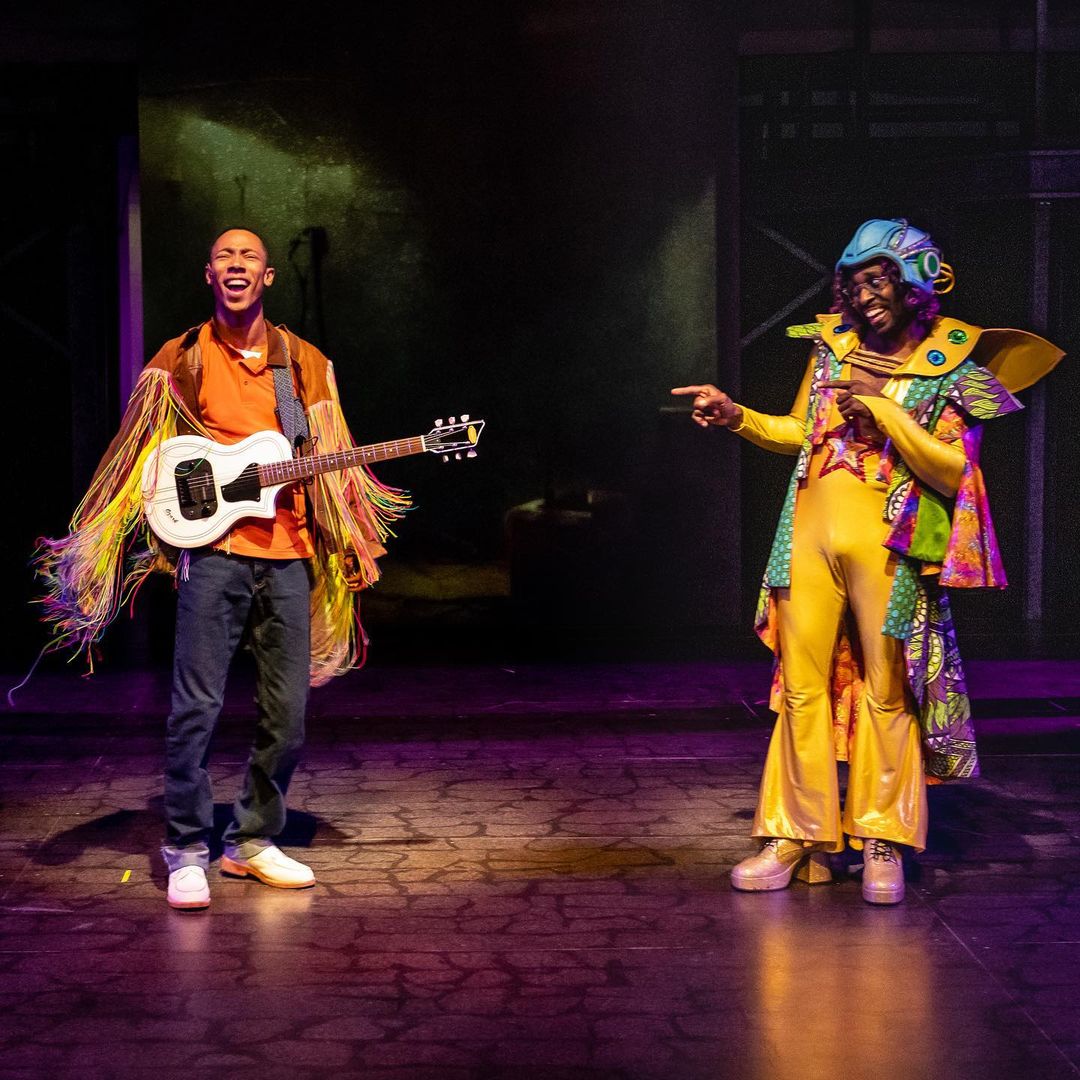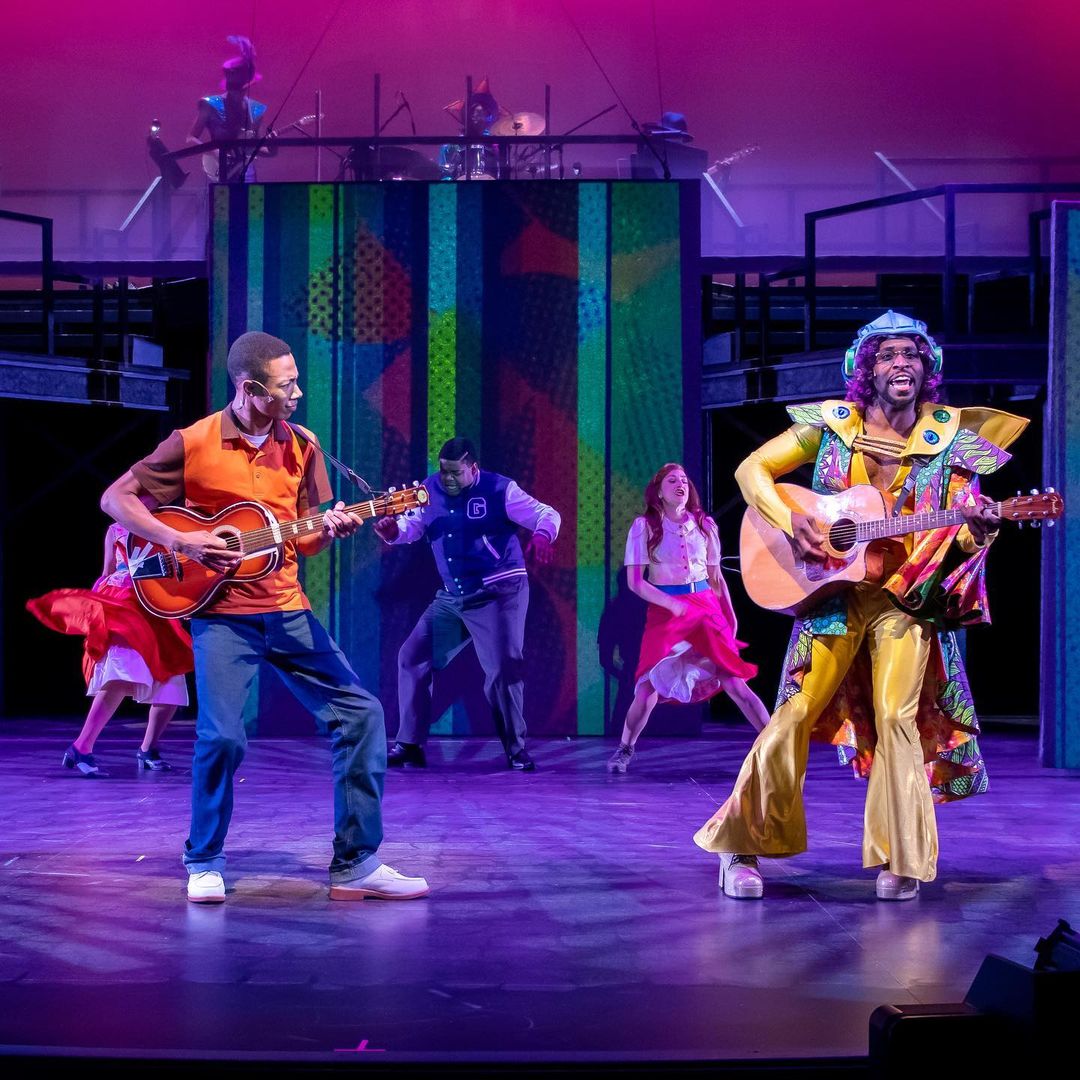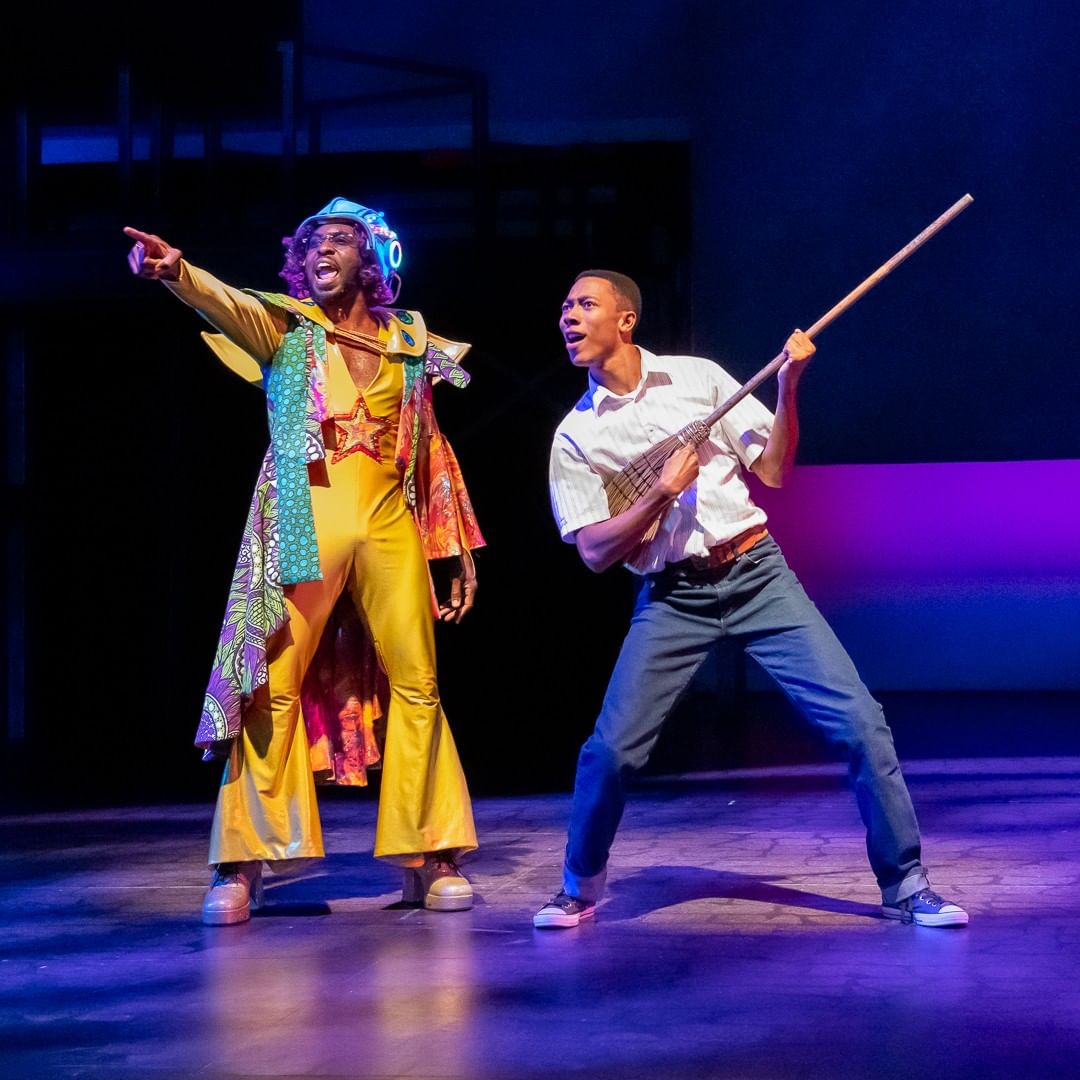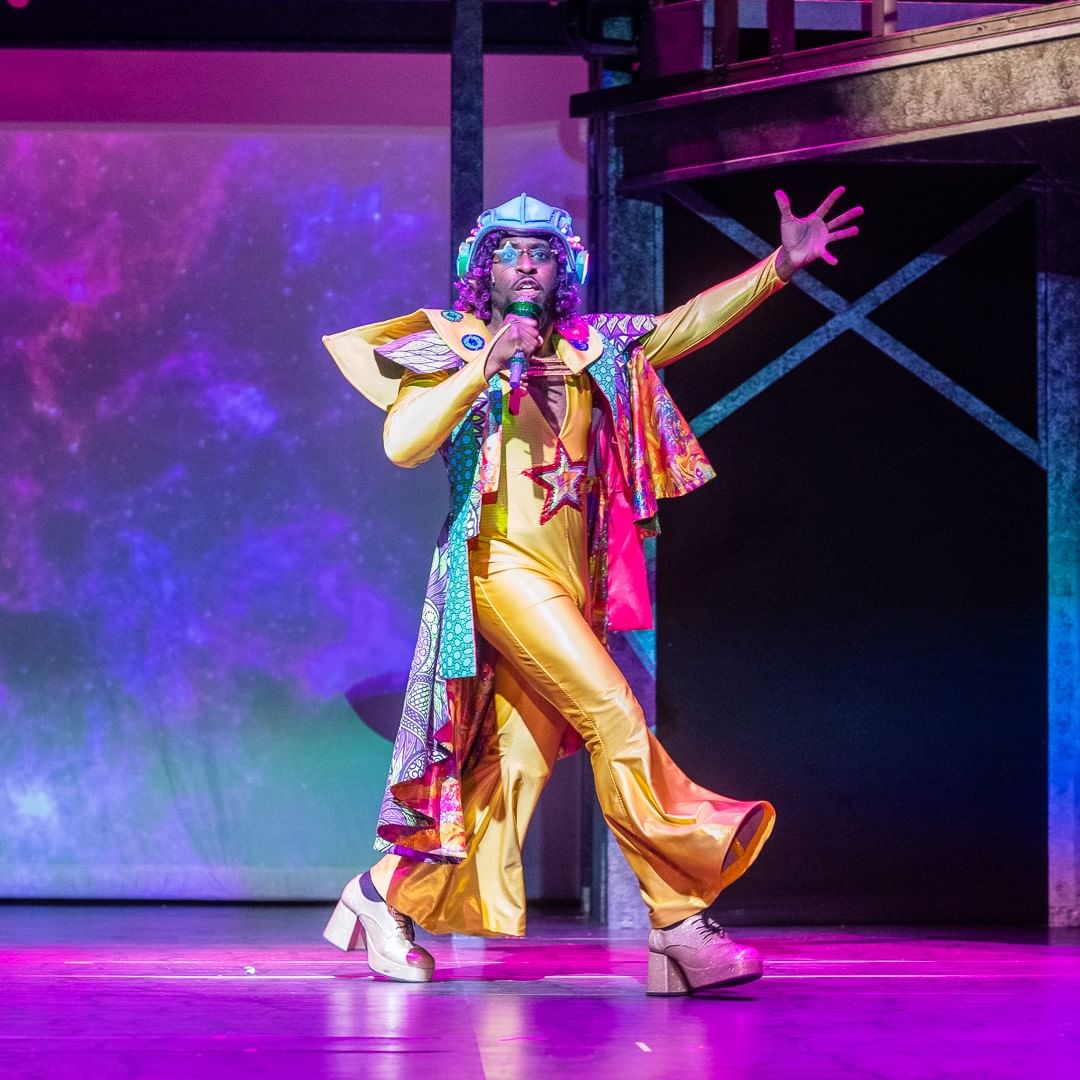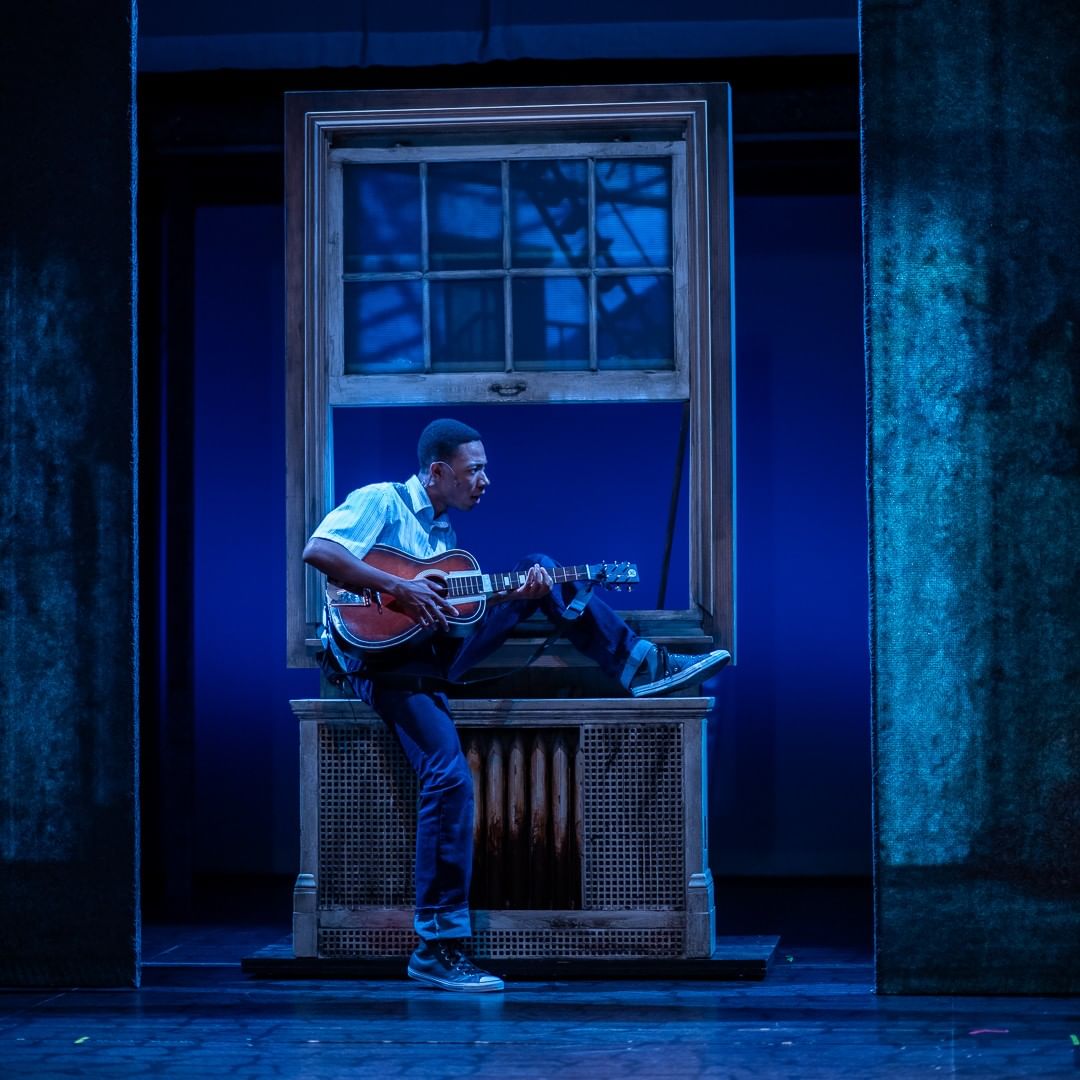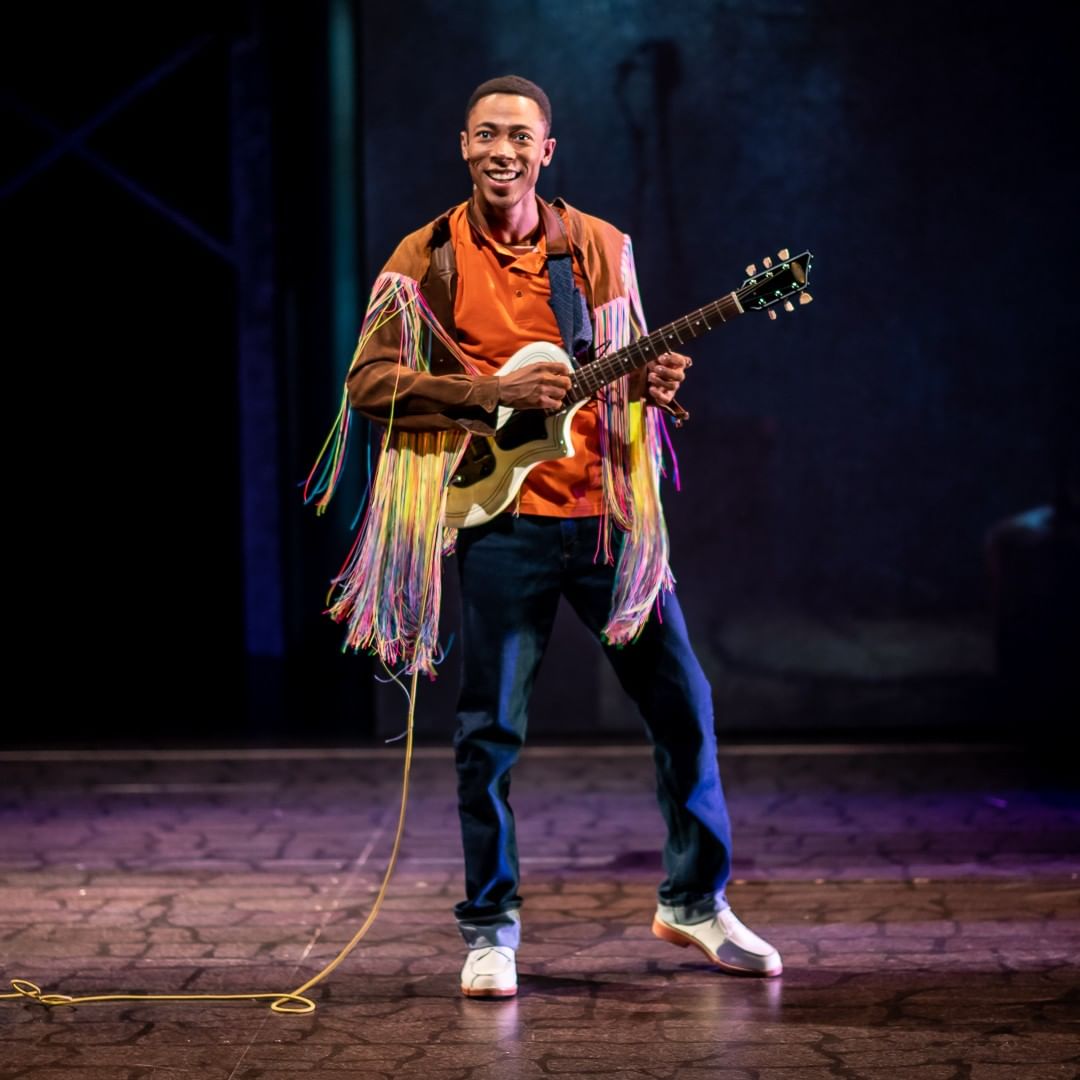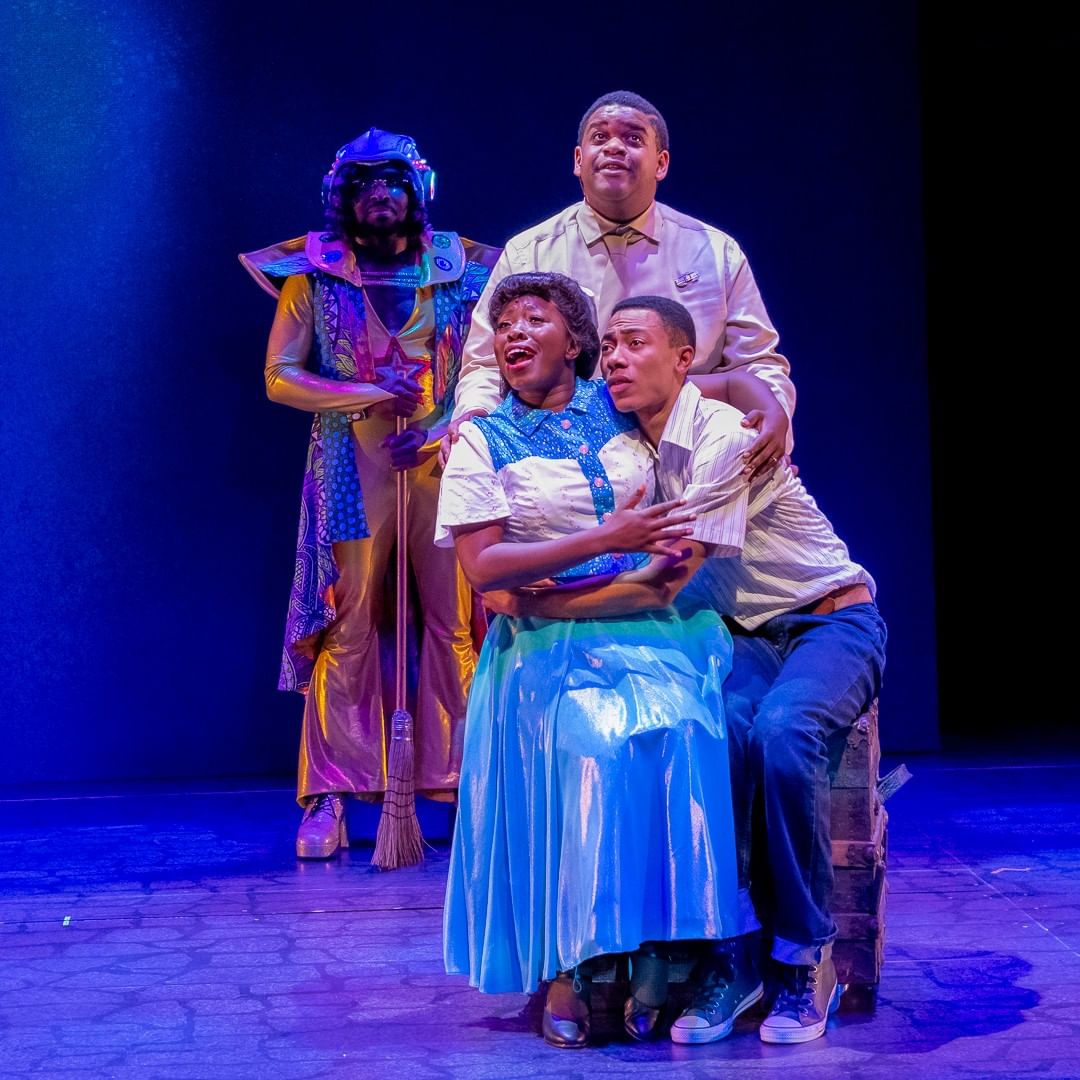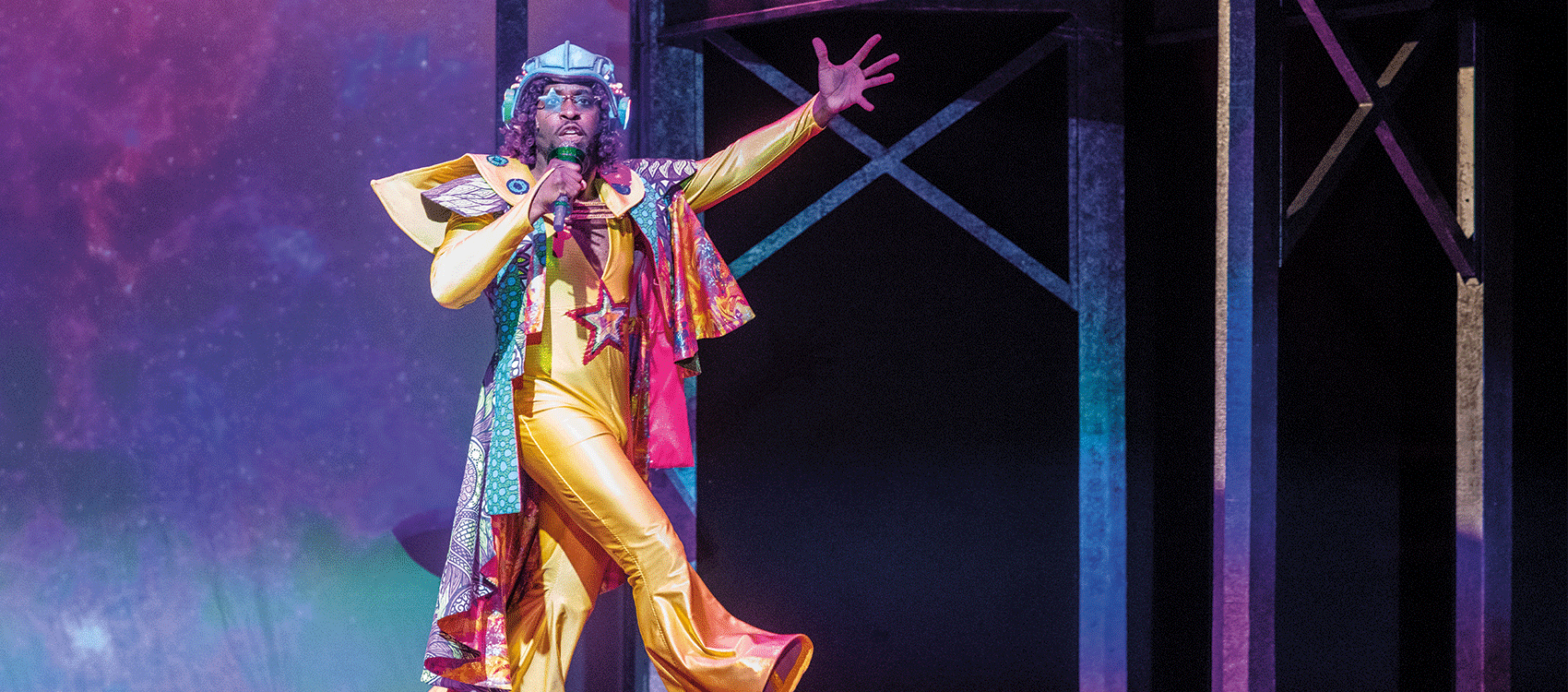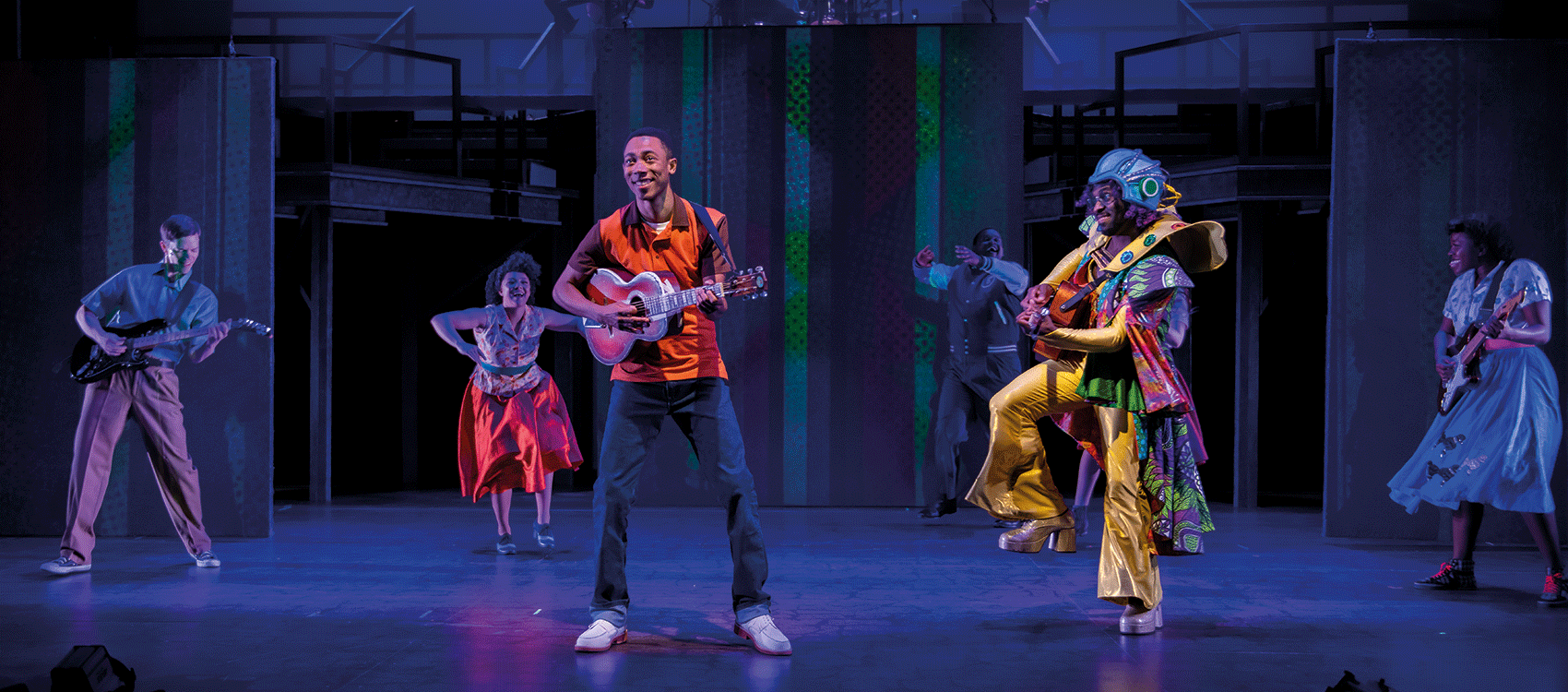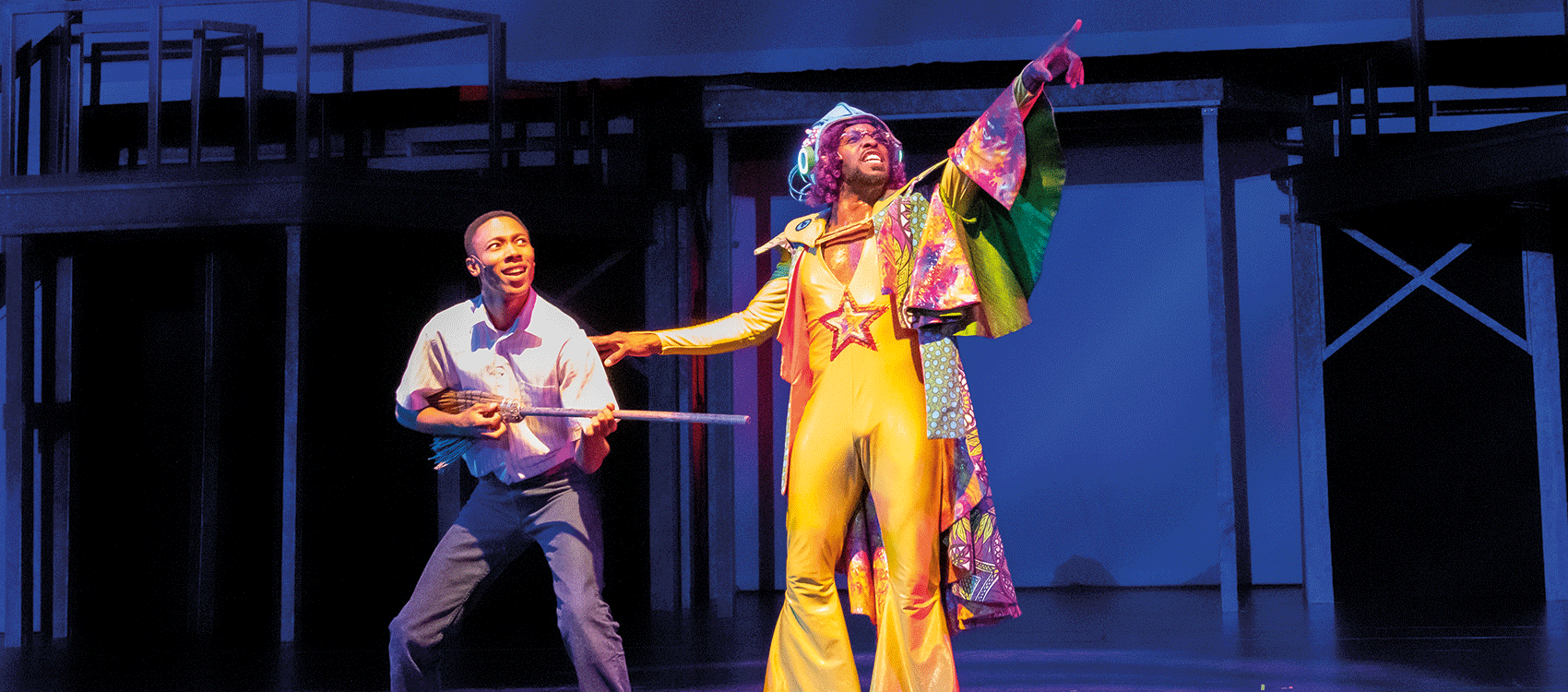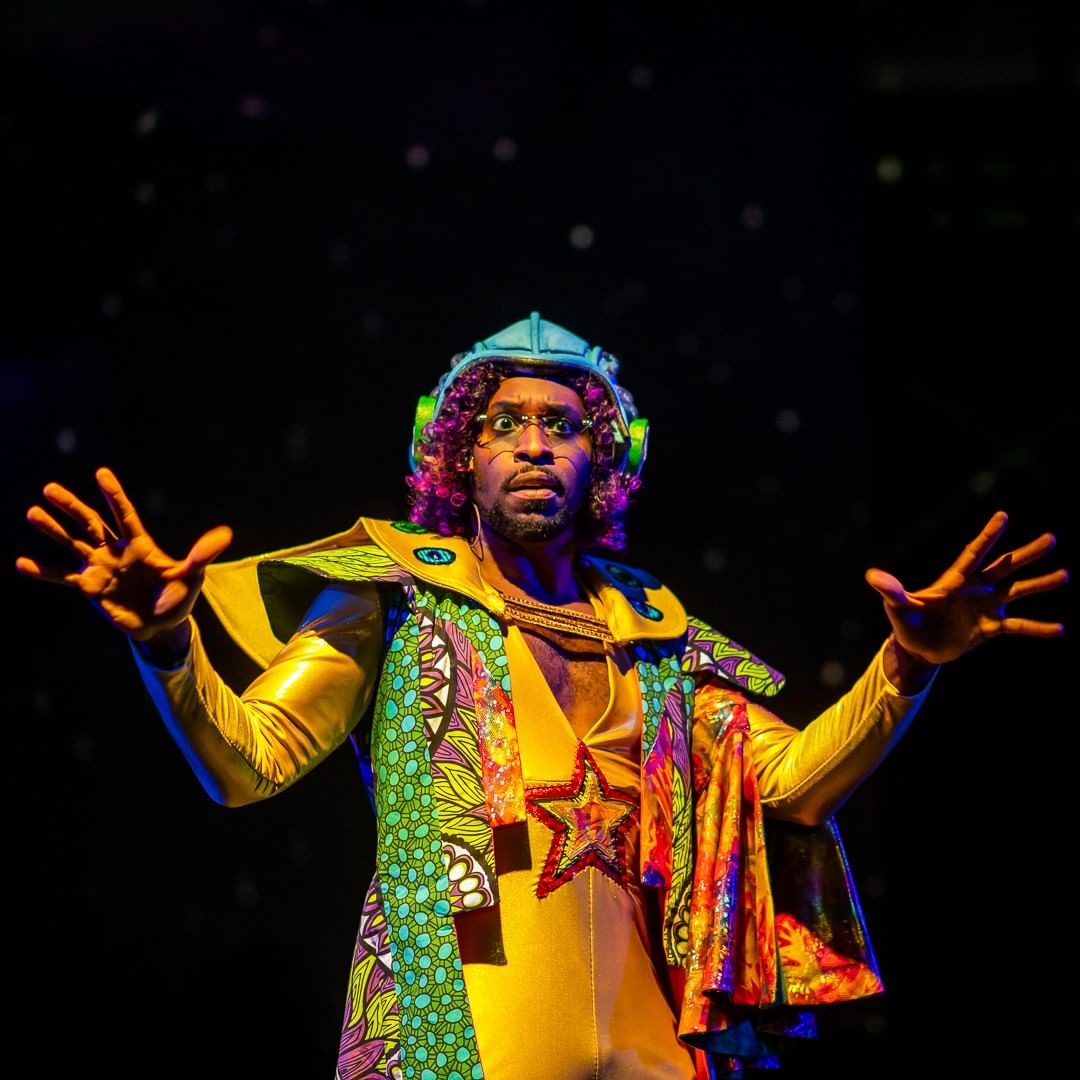 | | |
| --- | --- |
| Role | Name |
| The Boy | Brandon L. Smith |
| J Sonic | Cedric Lamar |
| Mel / Feedback 1 | Adam Washington |
| Donna / Feedback 2 | Aishé Keita |
| Shapeshifter 1 / Feedback 3 | Alexandria Joy |
| Shapeshifter 2 / Feedback 5 | Mike Spee |
| Shapeshifter 3 / Feedback 4 | Deborah Bowman |
| Understudy for Aishé Keita and Alexandria Joy | Claudine Mboligikpelani Nako |
| Understudy for Deborah Bowman and Mike Spee | Martha Kathryn Smith |
| Guitar | Miles Harris |
| Bass | Khari Simmons |
| Drums | Raoul Hardin |
| — | — |
| Playwright | Idris Goodwin |
| Director | Tim Bond |
| Composer | Divinity Roxx |
| Composer / Music Director | Eugene H. Russell IV |
| Choreographer | Sonia Dawkins |
| Scenic Designer | Carey Wong |
| Costume Designer | Alan Yeong |
| Lighting Designer | Connie Yun |
| Sound Designer | Chris Lane |
| Projections Designer | Miko Simmons |
| Wig Designer | Joyce Degenfelder |
| Stage Manager | Tori Thompson |
| Assistant Stage Manager | Michelle Chesley |
| Assistant Stage Manager | Claire Stark |
| Production Assistant | Isabella Marziello |
| Script Supervisor | Jay Chavez |