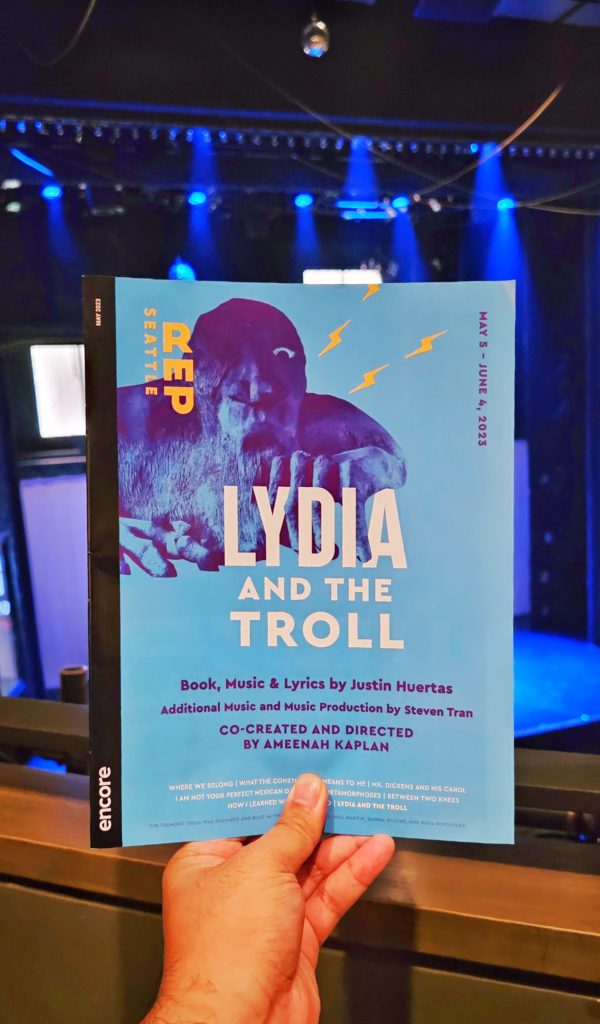 Elevator Thoughts (aka Tweet): Lydia and the Troll musical by Justin Huertas at Seattle Repertory Theatre. Origin story of the Fremont troll w/ a timeless message to love yourself and to cherish the life you live.
Synopsis from the Theatre: Lydia is struggling to find her voice. As a Black woman on the brink of breaking through the music industry, her dreams of being a record producer feel just out of her reach. But when a mysterious stranger offers her a chance to level up, Lydia embarks on a thrilling journey of self-discovery to take back what is hers. Inspired by the fantasy and folklore of Seattle's landmarks, playwright and composer Justin Huertas (Lizard Boy) conjures up fresh Pacific Northwest magic through a riveting electronic/pop score and multi-media landscape in this world-premiere musical.
Reviewed Performance: 5/10/23 – Opening Night
Type: Musical
World Premiere: Yes
Several or Few Scenes: Several
Several or Few Settings/Locations: Several
Prior Exposure/Knowledge Required: None
Defined Plot/Storyline: Yes
Live Band/Orchestra: Yes, consisting of only two people. Most of the music sounded synthesized.
Recommendation: See it, especially if you enjoy Justin Huertas' works
Was This the First Time I Attended a Production of this Show: Yes
Would I See It Again 3 Years from Now: Probably not but it was good
Rating Compared to Other Shows with the Same Production Value:
4.5 stars (Out of 5 Stars)
Equity Actors: 5
Total Number of Actors: 5
Length (Including Any Intermission): 1.5 hours
Intermission: No
Other Rave(s) Not Mentioned in Elevator Thoughts
Neon Trim Lighting: I always love modern clean lines in design. The neon trim lighting accented the stage nicely. The multicolored light show during certain numbers was particularly dazzling.
"Black Hair" Song: The powerful "Black Hair" song was my favorite number in this musical because of the message to cherish the cards you were dealt in life because it could always be worse. While "Black Hair" was referring to African American hair, I feel like it could also be applied to other races as well. I know Asians sometimes bleach their hair blonde (I'm guilty of this) because of colonialism and colorism.
Puppetry: As I mentioned in my Wolf Play review. I'm usually not a fan of puppetry. But again, this was not your typical furry Muppets or Avenue Q variety. The puppetry was more shadow effects on a white backdrop against bright projected lights. The audience actually rarely saw the actual puppets but only their shadows. I liked that the puppeteers were shortly showcased during one of the final chase scenes where they were visible on-stage without the backdrop obscuring them.
Favorite Line(s):

"I always leave a person better than I found them" – It reminded me of the TV show Dollhouse.
"Do Over" – The couple occasionally said this before performing a funny bit where they pretended to rewind life like a VHS tape.
Rant(s)
Background Crew Visibility: I'm not sure if it was because of my vantage point on the side of the balcony but it felt like the stagehands and the puppeteers were sometimes too visible. In particular, I could see the stagehands or puppeteers via the "Pepper's Ghost" effect from glass reflections.
Other Musing(s) and Observation(s)
Troll Sizes: Why was the final troll huge, but the earlier trolls were not?
Troll Voice: Why did the female trolls have normal voices, but the male troll did not?
Seattle References: There were some Seattle references throughout the show like Columbia City Theatre (which I still have never attended!), Aurora Ave, and obviously the Fremont Troll. I thought there would be more references though. Maybe the references went over my head, especially since I'm not from the PNW.
Running Song: The crowd went wild during the running song. Did I miss an inside joke? Major FOMO here.
Theatre Company: Seattle Repertory Theatre
Venue: Leo Kreielsheimer Theater at Seattle Repertory Theatre
Venue Physical Address: 155 Mercer St, Seattle, WA 98109
Price: Medium to Expensive
Ticket Affordability Options:
Dates: May 5 to June 4, 2023
Seating: Assigned Seating
Parking: There are paid lots and paid street parking. I usually park on Mercer to the West of 1st Ave. There's usually also a lot of street parking around Safeway. If there's an event in Seattle Center or Climate Pledge Arena, street parking is usually limited and much more expensive.
Like/Comment/Share my Social Media Posts About this Performance:
Instagram | TikTok | Twitter | Facebook | YouTube
Buy a Ticket or Learn More:
Other Video +/- Pictures: See pictures in video and under video by Bronwen Houck
Cast and Production Team: See after pictures and video below
@showsiveseen "Lydia and the Troll" #musical by @Justin Huertas w/ Steven Tran & Ammenah Kaplan at Seattle Rep. Staring @Sarah Russell & @Janet Krupin. Origin story of the Fremont #troll w/ a timeless message to love yourself & to cherish the life you live. Photos by Bronwen Houck. Review: showsiveseen.com/5328 #theatre ♬ original sound – Shows I've Seen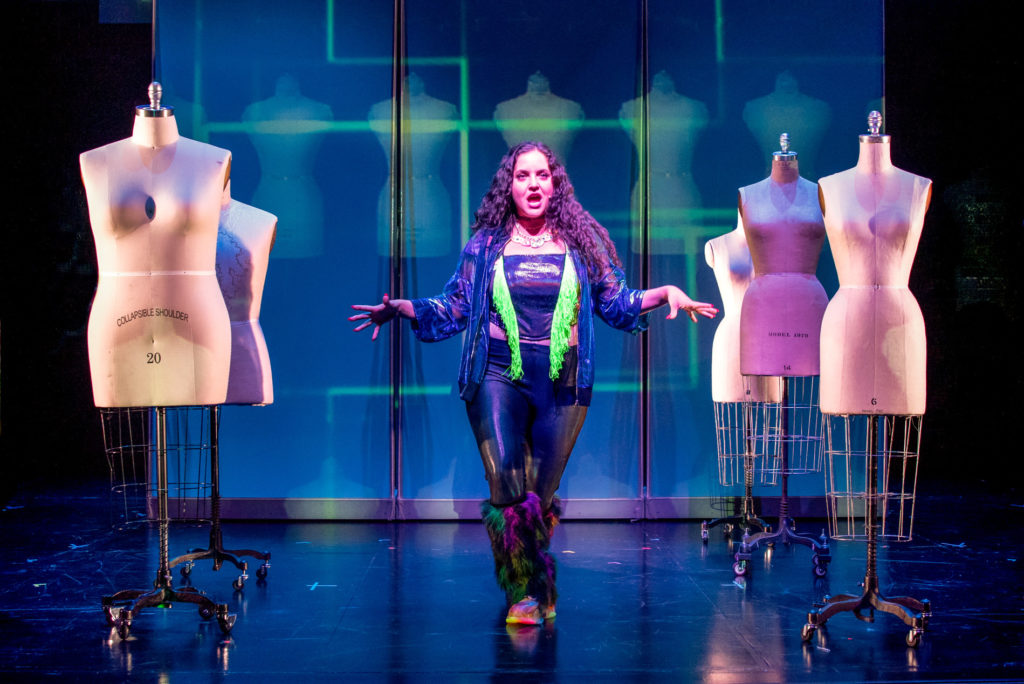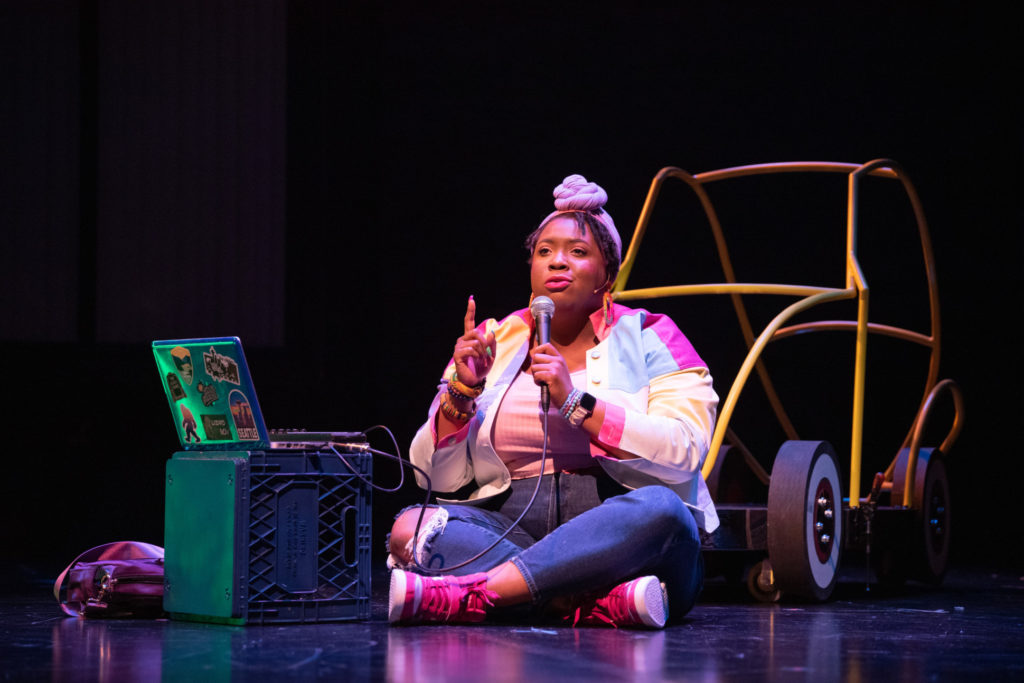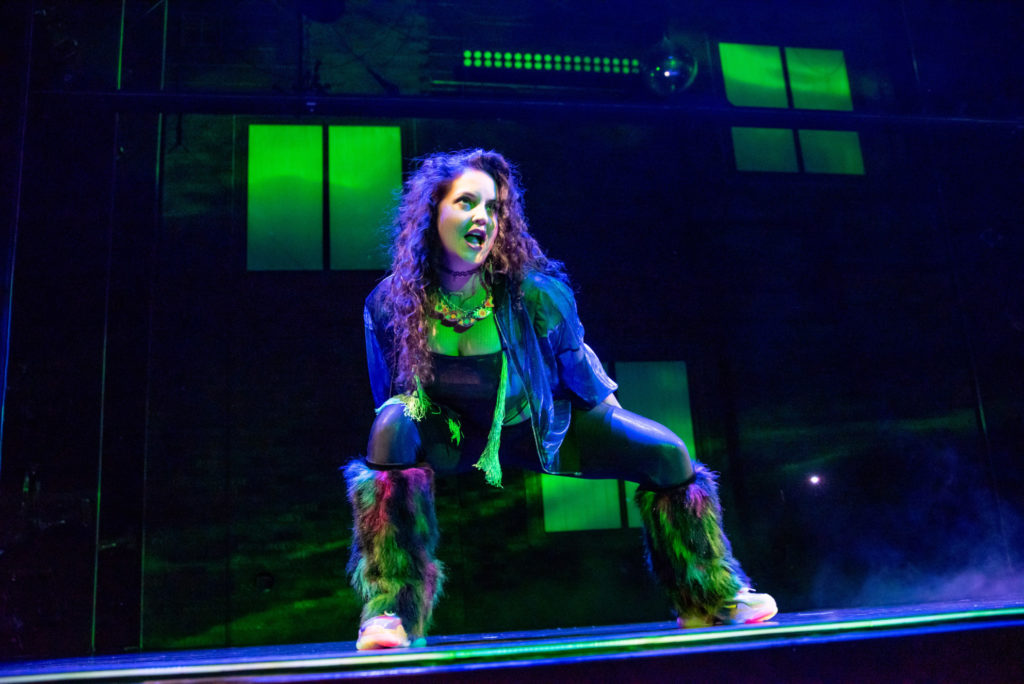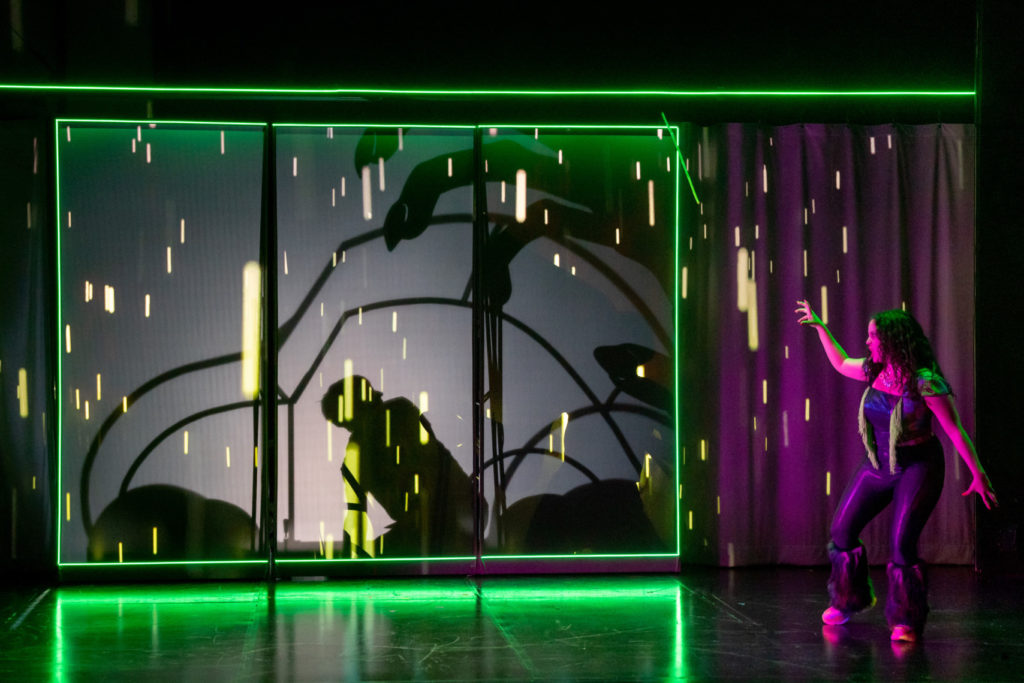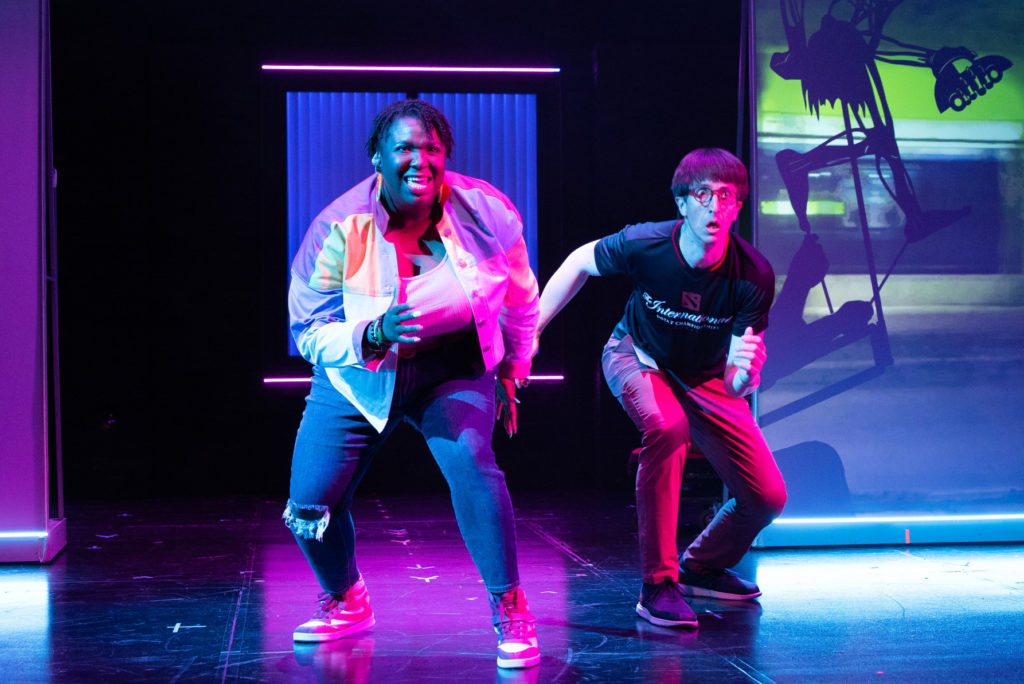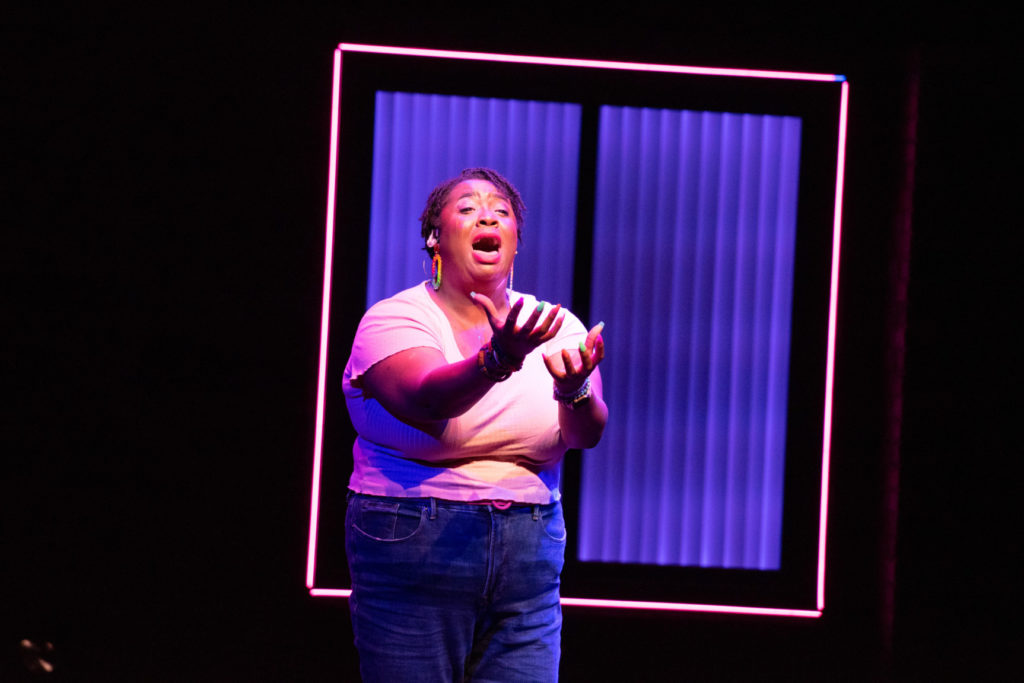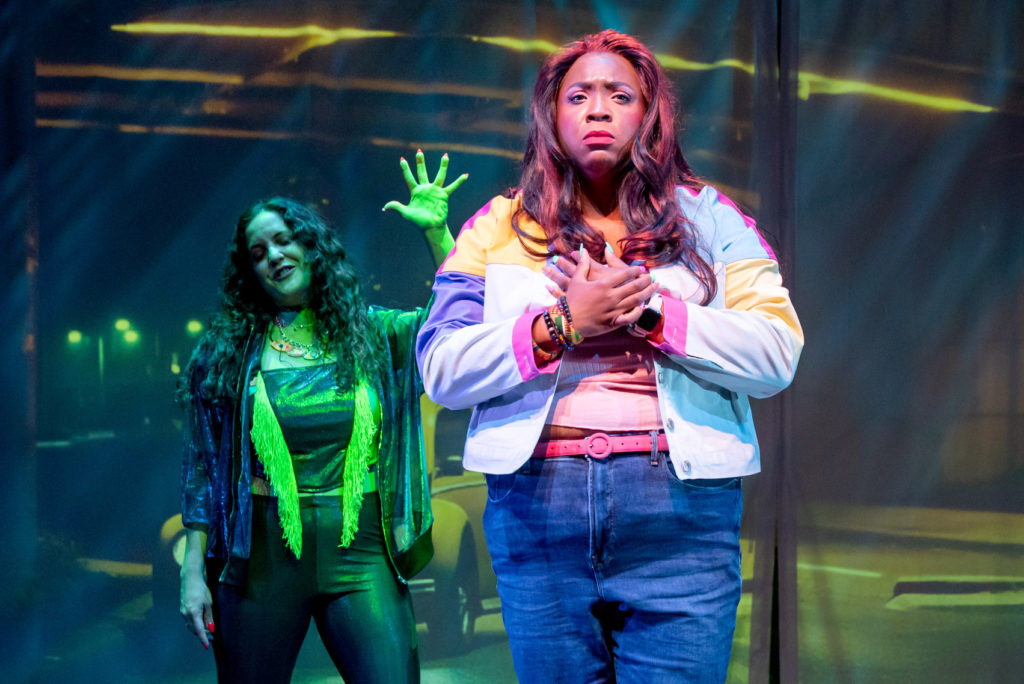 | | |
| --- | --- |
| Role | Name |
| Jane | Janet Krupin |
| Lydia | Sarah Russell |
| Pete | Adam Standley |
| Puppeteer | Guy Garrison, Sophia Franzella |
| — | — |
| Jane, Lydia (Understudy) | Esther Okech |
| Pete, Puppeteer (Understudy) | Ricky Spaulding |
| — | — |
| Writer, Composer, and Lyricist | Justin Huertas |
| Co-Creator and Director | Ameenah Kaplan |
| Additional Music, Music Production, and Musical Supervision | Steven Tran |
| Lighting Designer | Robert J. Aguilar |
| Sound Designer | Erin Bednarz |
| Hair/Wig & Makeup Designer | Cherelle D. Guyton |
| Scenic & Projections Designer | Bryce Cutler |
| Costume Designer | Danielle Nieves |
| Puppet Creator | Guy Garrison |
| Associate Music Director & Conductor | Elisa Money |
| Stage Manager (May 5 – 28) | Jessica C. Bomball |
| Stage Manager (May 31 – June 4) | Stina Lotti |
| Assistant Stage Manager | Malie Fujii |
| Conductor/Keys/Guitar | Elisa Money |
| Drummer | Scot Sexton |
| Music Assistant & Copyist | Daniel Arthur |
| Music Consultant | Aaron Norman |
| Projections Programmer | Ben Goldberg |
| Stage Management Apprentice | Rosemary Lisa Jones |
| A2 | David Misner |
| Head Audio | Evan Rees |
| Directing Apprentice | Daira Miranda Rodriguez |
| Wig Build | Shelby Rogers |
| Wig Run Crew | KD Schill |
| Lighting Apprentice | Mel Williams |
| Stage Management Apprentice | Max Zamorano |
The Actors and Stage Managers employed in this production are Members of Actors' Equity Association, the Union of Professional Actors and Stage Managers in the United States.