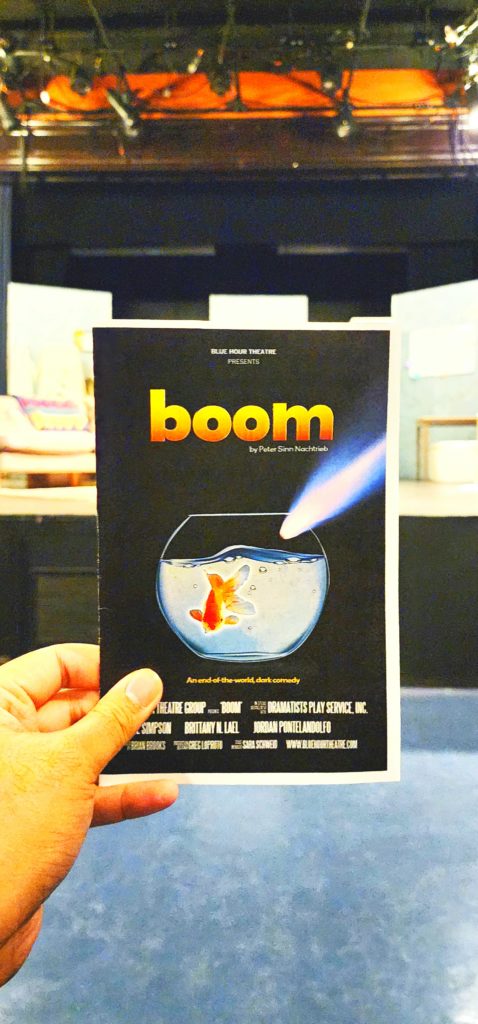 Elevator Thoughts (aka Tweet): boom play by Blue Hour Theatre Group at Youngstown Cultural Arts Center. Modern earth experiences a semi big bang of sorts (or boom). Novel play-within-a-play museum framework. Makes me wonder how future generations will depict us thousands of years from now. Did not expect the twist at the end! Nice touch with the free drinks and raffle. #theatre #evolution #apocalypse #cataclysm #doomsday
Synopsis from the Theatre: A grad student's online personal ad lures a mysterious journalism student to his subterranean research lab under the pretense of an evening of "no strings attached" sex. But when a major global catastrophic event strikes the planet, their date takes on evolutionary significance and the fate of humanity hangs in the balance. Will they survive? What about the fish in the tank? And who is that woman pulling levers and playing the timpani? An epic and intimate comedy that spans over billions of years, boom explores the influences of fate versus randomness in the course of one's life, and life as we know it on the planet.
Reviewed Performance Date: 11/11/22 Evening
Type: Play
World Premiere: No
Recommendation: See it if you like plays with 2 people (the 3rd person was more of a narrator who broke the 4th wall) or plays where all the scenes are in one room.
Rating (Out of 5 Stars): 4 stars
Equity Actors: Zero but they were good.
Length: 90 mins
Intermission?: No
Rant(s)
Theatre space was cold and the chairs were uncomfortable.
Other Thought(s)
Did the museum exhibit contain androids/robots? Or were we watching a screen? Leave a comment in my social media links below if you have any ideas!
Theatre Company : Blue Hour Theatre Group
Venue: Youngstown Cultural Arts Center
Venue Physical Address: 4408 Delridge Way SW, Seattle, WA 98106
Price: Cheap
Dates: November 4 to 19, 2022
Seating: General Admission
Parking: Free lot parking. If the primary lot is full, you can park across the street in the park, which is also free.
Social Media Posts: Instagram | TikTok | Facebook | Twitter | YouTube
Link(s):
Cast and Production Team: See under the pictures/video below.
Other Video +/- Pictures: Photos and videos of production are provided courtesy of the theatre company.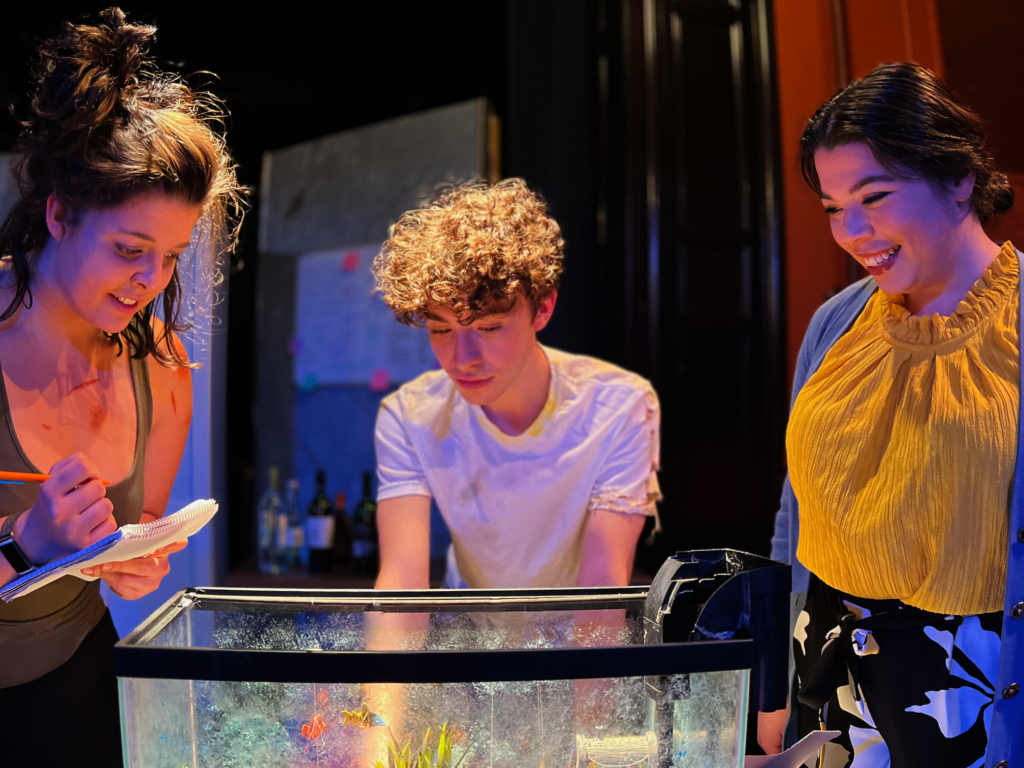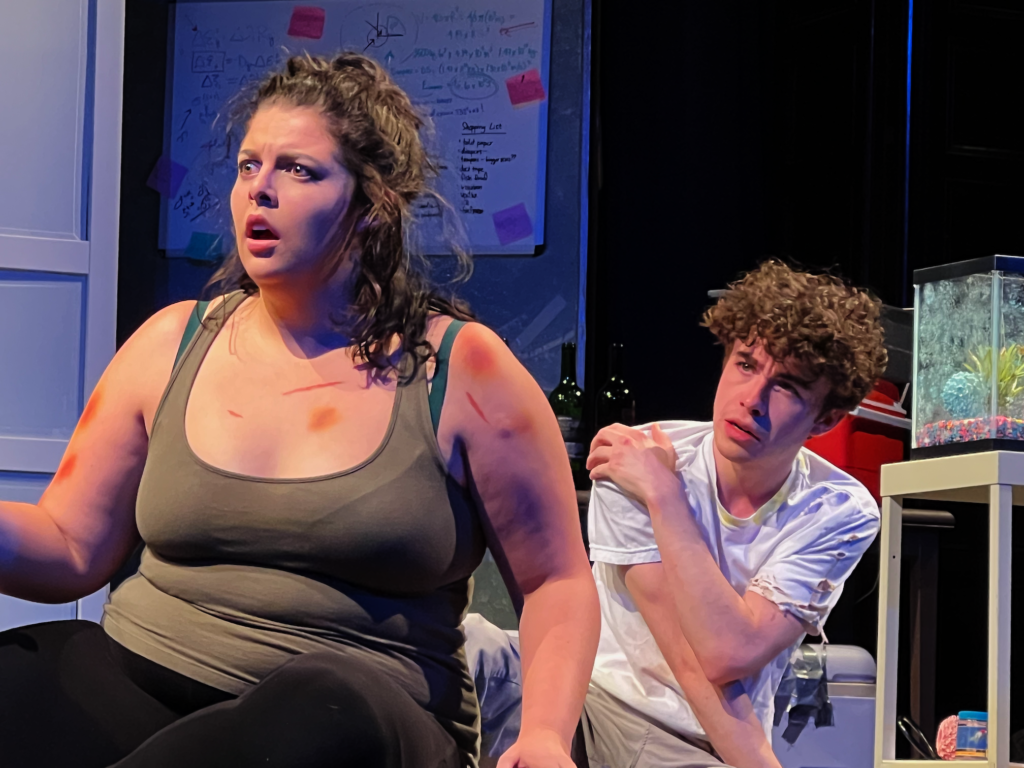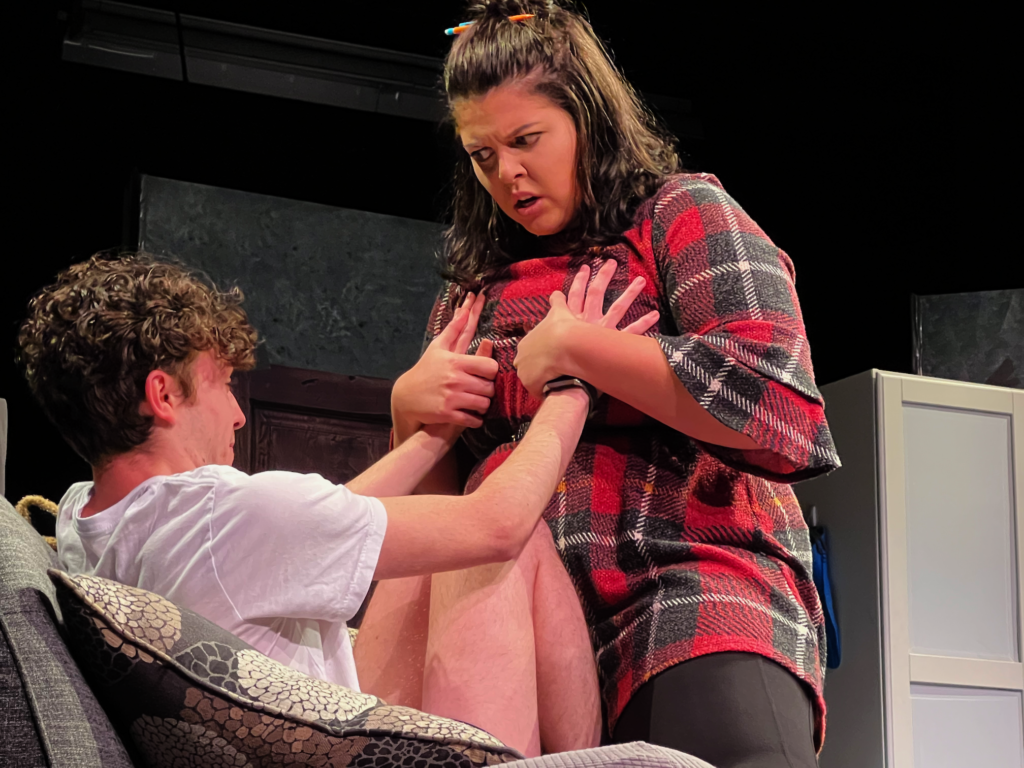 | | |
| --- | --- |
| Role | Name |
| Playwright | Peter Sinn Nachtrieb |
| Director | Brian Brooks |
| Production Design | Greg Loproto |
| Stage Manager | Sara Schweid |
| Technical Director | Jay Strevey |
| — | — |
| Jules | Blake Simpson |
| Jo | Brittany N. Lael |
| Barbara | Jordan Pontelondolfo |