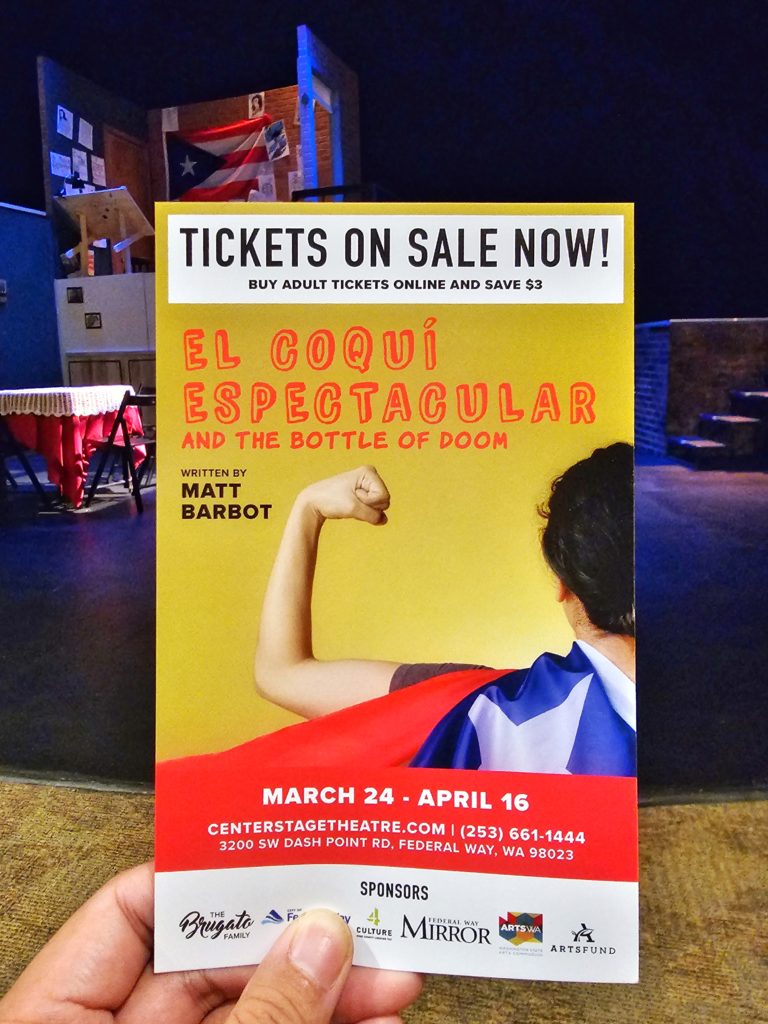 Elevator Thoughts (aka Tweet): El Coquí Espectacular and the Bottle of Doom play at Centerstage Theatre. Puerto Rican (super?) hero battles with gentrification, ethnic pandering/commercialization, and racial identity in NYC. #superhero #comic #hispanic #latino #Latin #PuertoRican
Synopsis from the Theatre: Comic-book-artist Alex combats writer's block by secretly dressing up as his creation, El Coquí Espectacular. Alex's brother Joe struggles to fit in at work. And Yesica, the curious photographer, is following El Coqui around New York City. Together, they fight supervillains while hatching a plan to prove themselves to the world at the Puerto Rican Day Parade! El Coquí Espectacular and the Bottle of Doom is a new theatrical extravaganza that explores the ways we define our heritage, our family, and ourselves.
Reviewed Performance: 3/25/23 Evening Opening Weekend – Sorry for the late review!
Type: Play
World Premiere: No
Several or Few Scenes: Several
Several or Few Settings: Several
Defined Plot/Storyline: Mostly yes
Recommendation: See it if you like supporting community theatre
Was This the First Time I Attended a Production of this Show: Yes
Equity Actors: 0
Total Number of Actors: 7
Length (Including Any Intermission): 2.25 hours
Intermission: Yes
Theatre Company: Centerstage Theatre
Venue: Dumas Bay Centre
Venue Physical Address: 3200 SW Dash Point Rd, Federal Way, WA 98023
Price: Cheap
Dates: March 24 to April 16, 2023
Seating: Assigned Seating
Parking: Free and plentiful parking in lot on-site
Like/Comment/Share my Social Media Posts About this Performance:
Instagram | TikTok | Twitter | Facebook | YouTube
Buy a Ticket or Learn More:
Other Video +/- Pictures: See pictures in video and under video below
Cast and Production Team: See after pictures and video below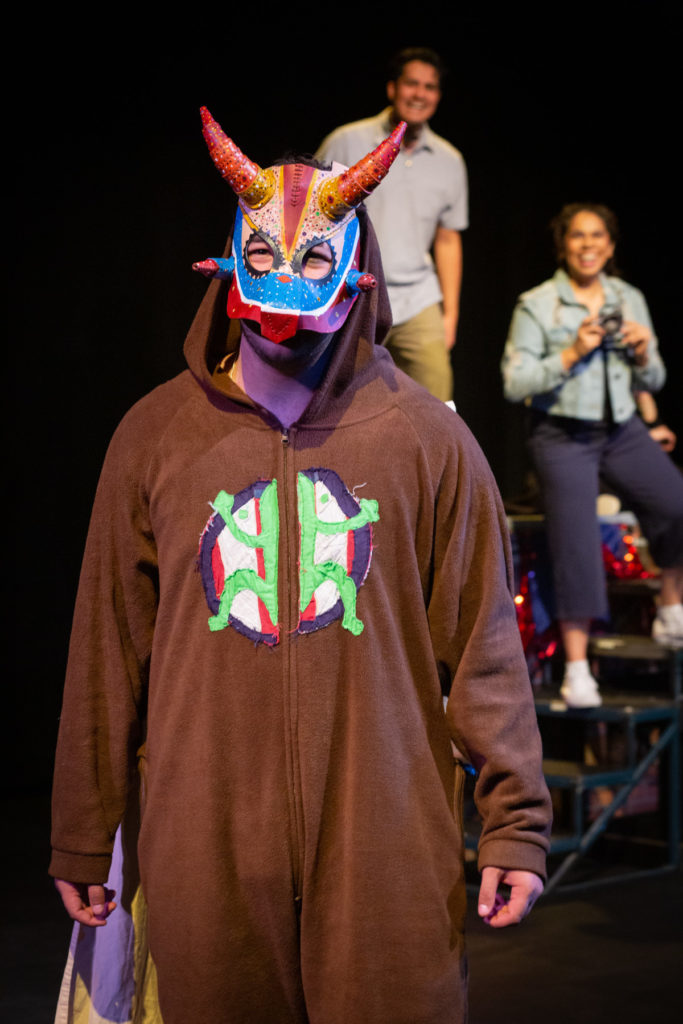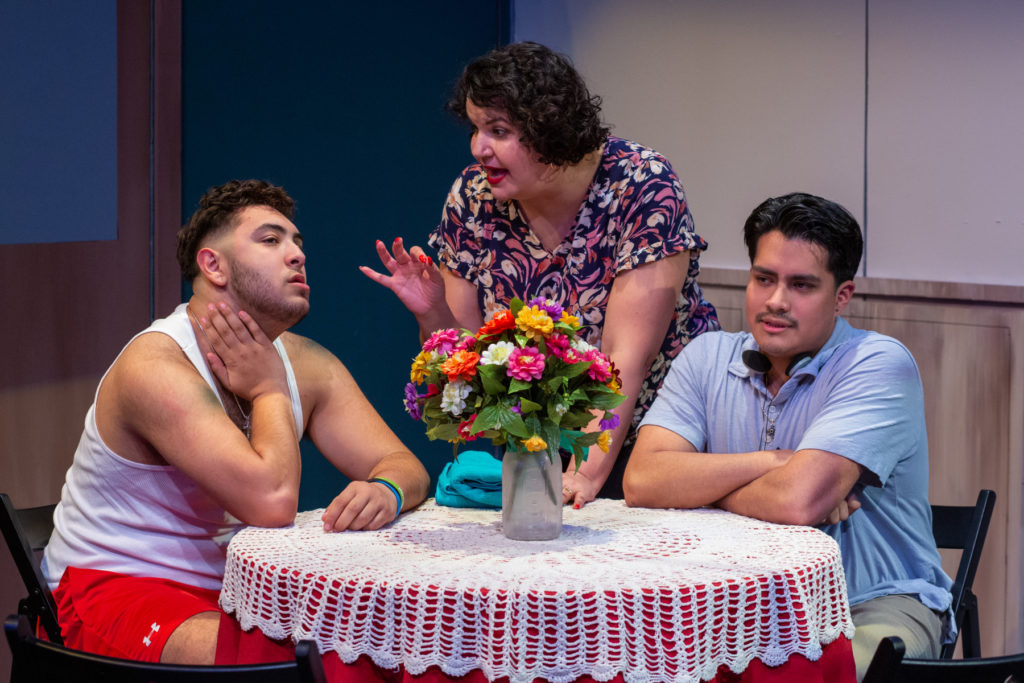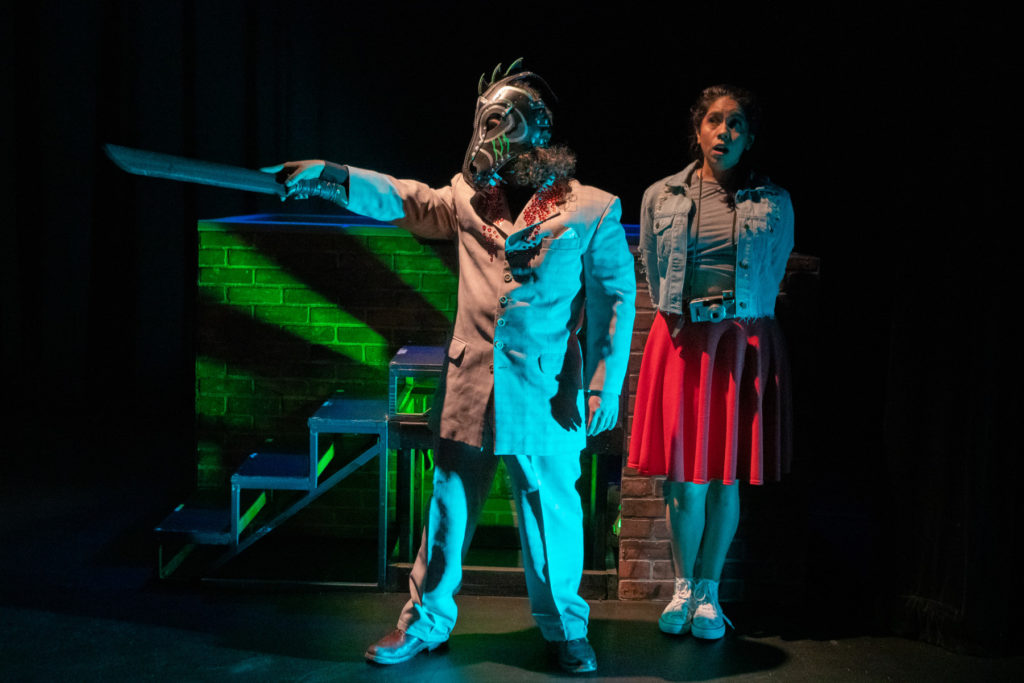 | | |
| --- | --- |
| Role | Name |
| Alex | Nick Marston |
| Joe | Luis Ciccia |
| Yesica | Viviana Garza |
| El Chupacabra/Junior | Rolando Cardona-Roman |
| Patricia | Deanna Martinez |
| Buzzkill/Swing | Aimee Coronado |
| Announcer's Voice | Michael D. Blum |
| Understudy | Travis Martinez |
| — | — |
| Director | Jeanette Sanchez-Izenman |
| Playwright | Matt Barbot |
| Rehearsal Stage Manager | Madeline Hiller |
| Scenic Designer | Taylor Kuehm, Trista Duval |
| Costume Designer | Morgan Morgans, Trista Duval |
| Costume Construction Assistant | Adrienne Chodnowsky |
| Lighting Designer | John Chenault |
| Sound Designer | Dylan Twiner |
| Props Designer | Sam Izenman |
| Scenic Artist | Jasmine Johnson |
| Assistant Scenic Artist | Emi Gormley |
| Stage Manager | Chelsea "Mo" Moniz |
| Assistant Stage Manager | Theresa Byrd |
| Comic Book Artists | Tyler Arns, Sam Izenman |
| Puerto Rican Culture and Language Consultant | Richard Cubi |