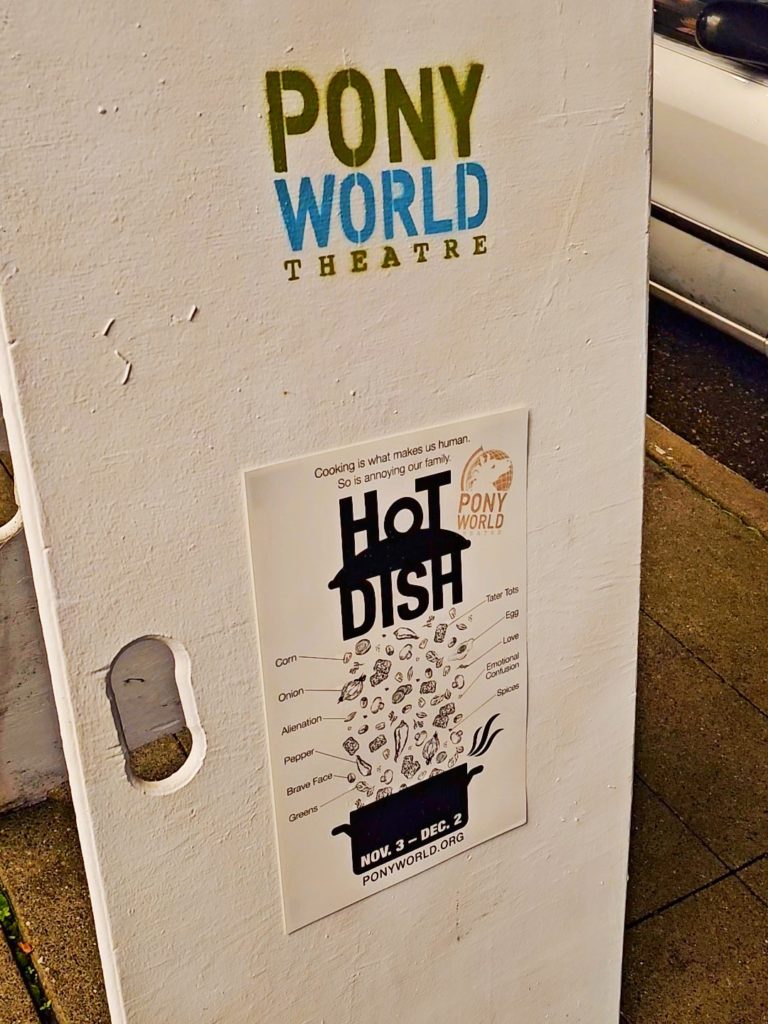 Elevator Thoughts (aka Tweet): Brandon Healy's Hotdish play by Pony World Theatre at 12th Ave Arts. Directed by Charlotte Peters. Midwest repression/escapism that felt universal. Funny caricatures from Jessica Robin's. Good acting delivery from James Hyun Lee (returning from an 8-year hiatus). Novel live video component and nice stage.

Synopsis from the Theatre: For this world premiere play, simply combine 3 "hotdishes" (casseroles for you non-Minnesotans), one dysfunctional family, one reality TV show, tater tots, black pepper, your grandmother's rose water perfume, a few dashes of joy, and a pinch of heartache. Kayla Liggett has taken in her unemployed brother, Toby, while he looks for work. But Toby thinks the answer to all his troubles is winning his favorite reality TV cooking show, Champion Chef. As Toby falls deeper into this enticing fantasy, their mother Evelyn faces her own financial crisis. It falls to Kayla to save them both, but she can barely keep her own life together. Guided by a magical being who happens to be the glamorous host of Champion Chef, the family must face what fractured their lives in the first place. Hotdish tells a story about family, food, and fixing the cracks in all our hearts.
Attended Performance Date: 11/9/23 – See my previous preview posts here.
Type: Play
World Premiere: Yes
Several or Few Scenes: Several
Several or Few Settings/Locations: Several
Static (Stationary) Set: Yes
Prior Exposure/Knowledge Required: You'd probably appreciate the script more if you're familiar with Midwest themes. For example, the hotdish concept is traditionally from the Midwest, which I didn't know until after the play.
Defined Plot/Storyline: Mostly yes
Equity Actors: Zero
Total Number of Actors: 5
Perceived Pace of the Show: Slow to medium speed
Length (Including Any Intermission): 2.25 hours
Was there an intermission? Yes
Was This the First Time I Attended a Production of this Show? Yes
Would I See It Again 3 Years from Now? No
Other Rave(s) Not Mentioned in Elevator Thoughts
Other Musing(s) and Observation(s)
Theatre Company: Pony World Theatre
Venue: 12th Avenue Arts
Venue Physical Address: 1620 12th Ave #203, Seattle, WA 98122
Price: Cheap
Tickets: https://www.brownpapertickets.com/event/6146488
Dates: November 3 to December 2, 2023
Seating: General Admission
Parking: Paid lot or paid street parking. Street parking is extremely limited since it's Capitol Hill. Your best luck would be East of Cal Anderson Park on 11th or 12th Ave. The cheapest paid lot close by is at 1300 E Olive St with the entrance on 14th Ave. I highly suggest parking far away or taking the bus since the lots are expensive in Capitol Hill.
Like/Comment/Share my Social Media Posts About this Performance:
Instagram | TikTok | Twitter | Facebook | YouTube | Threads
Buy a Ticket or Learn More:
Other Video +/- Pictures: See pictures in video and under video
Cast and Production Team: See after pictures and/or video below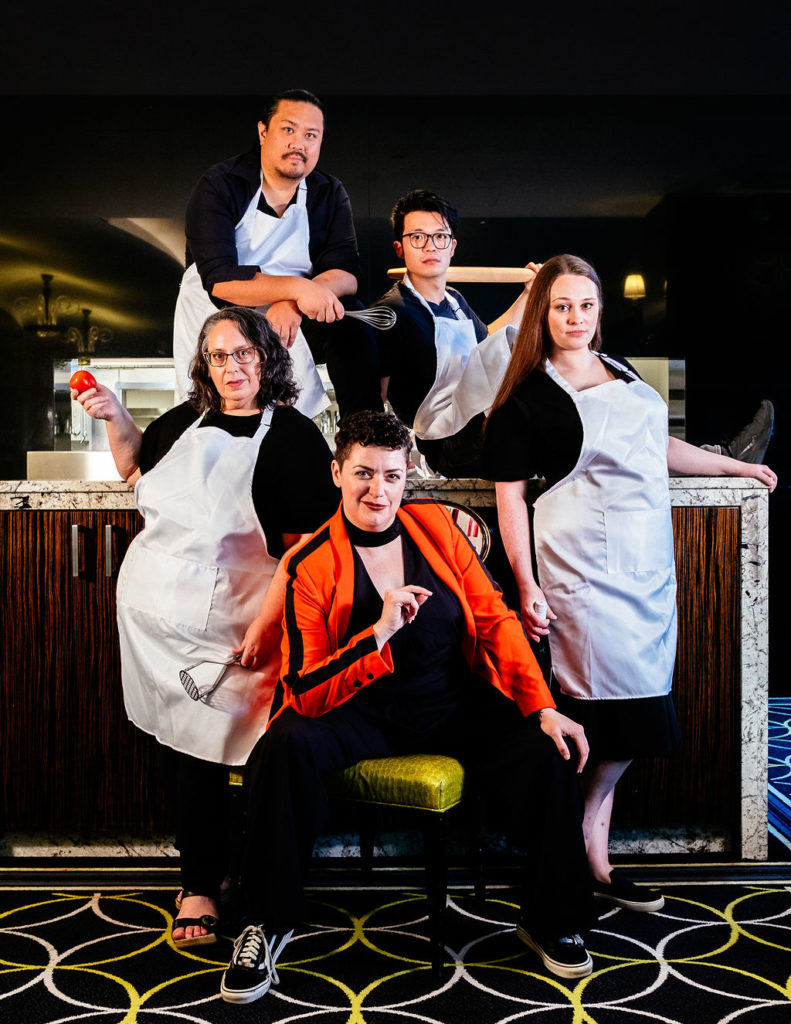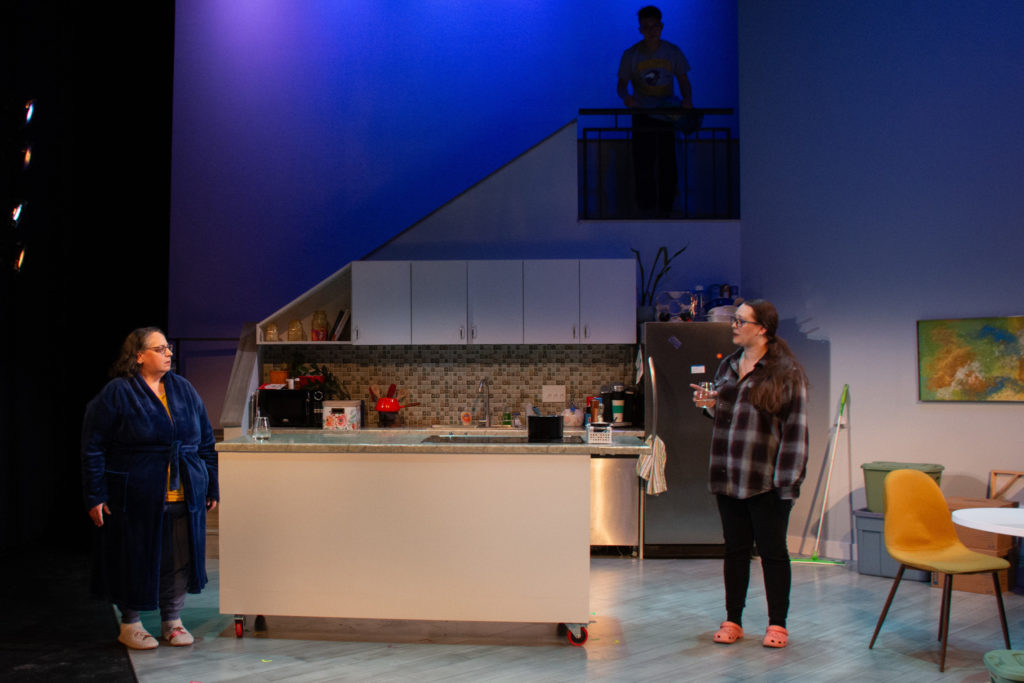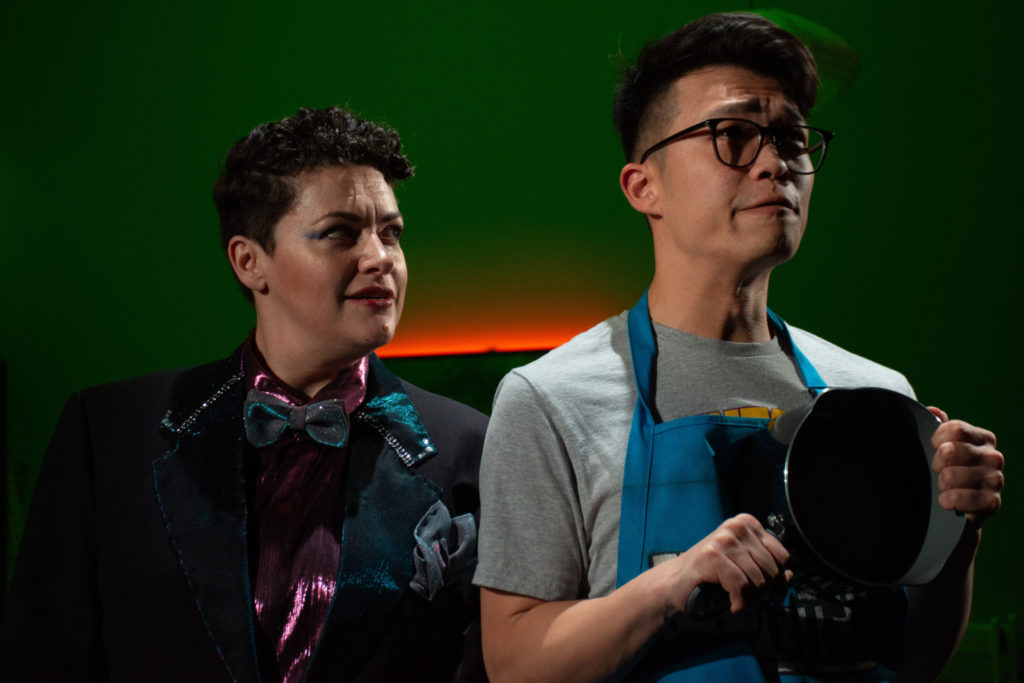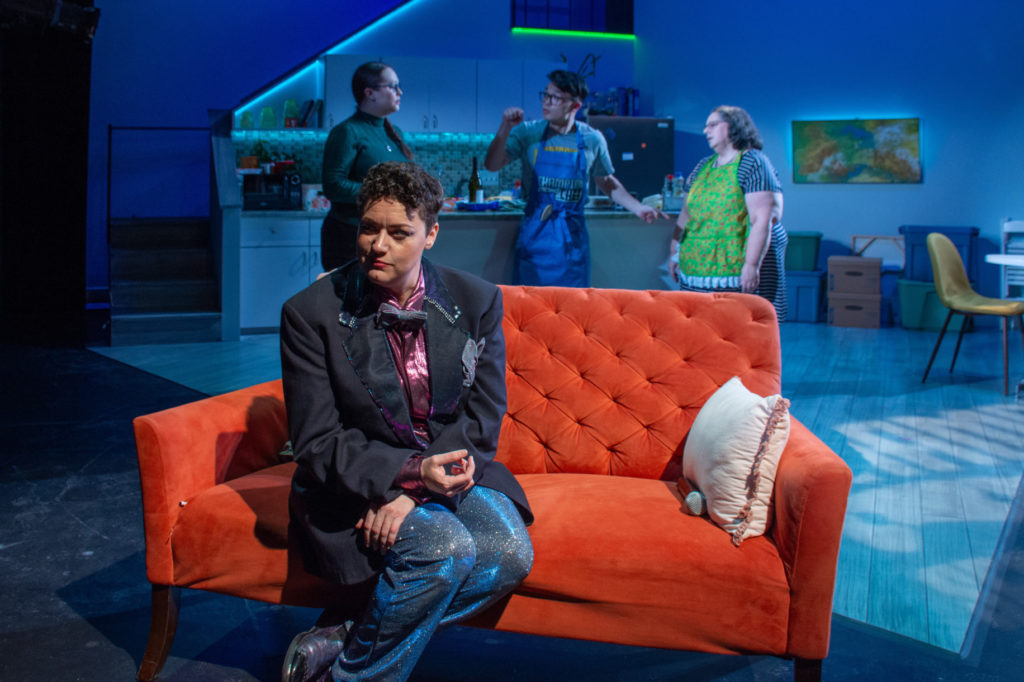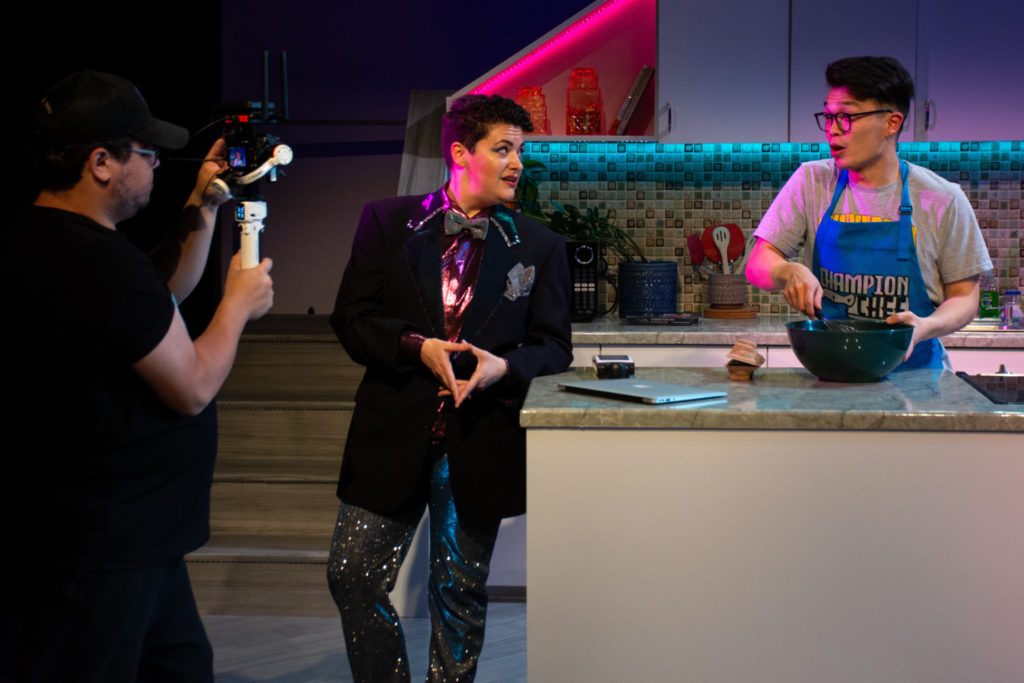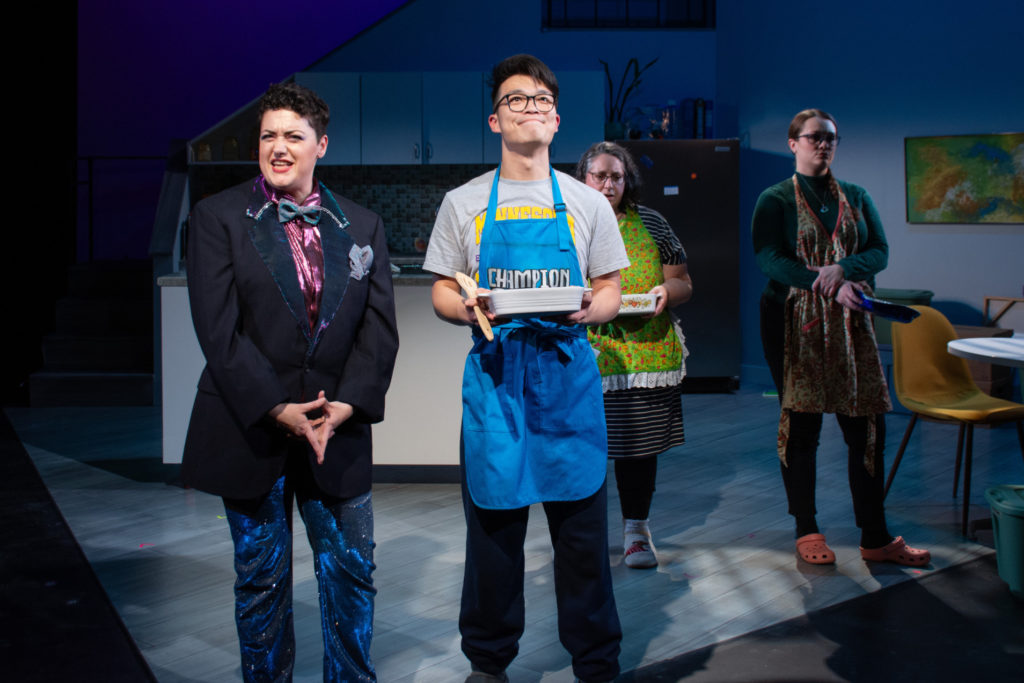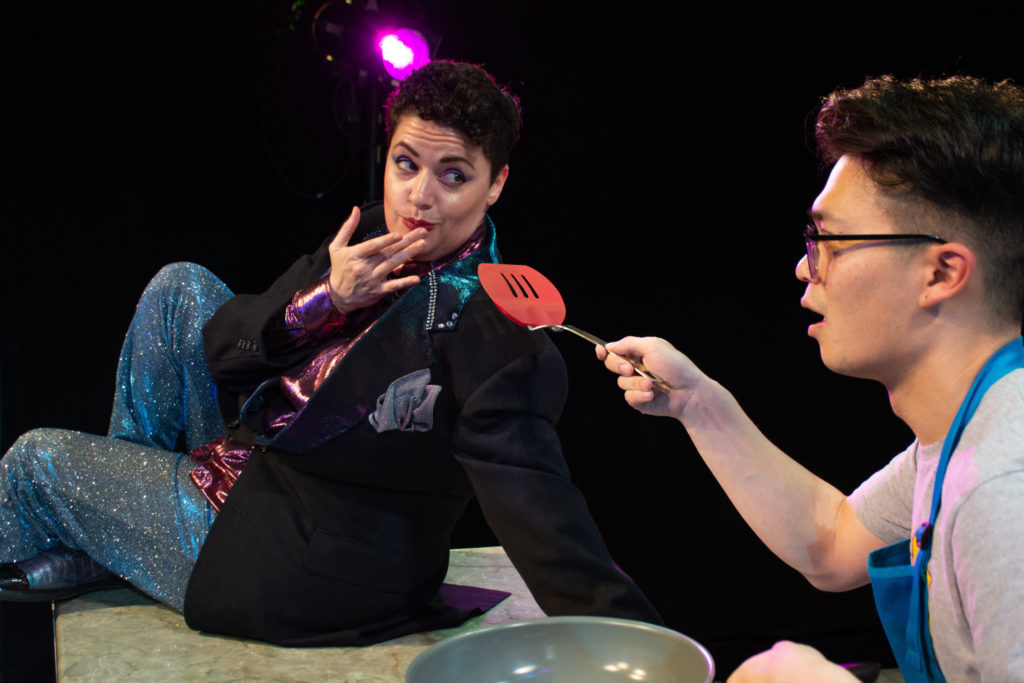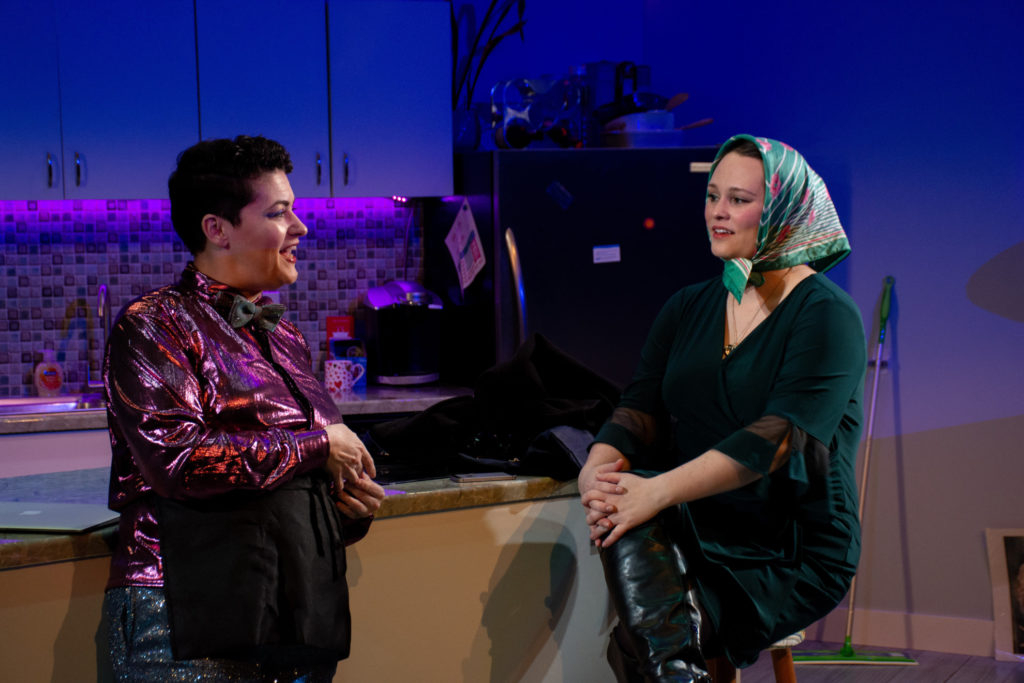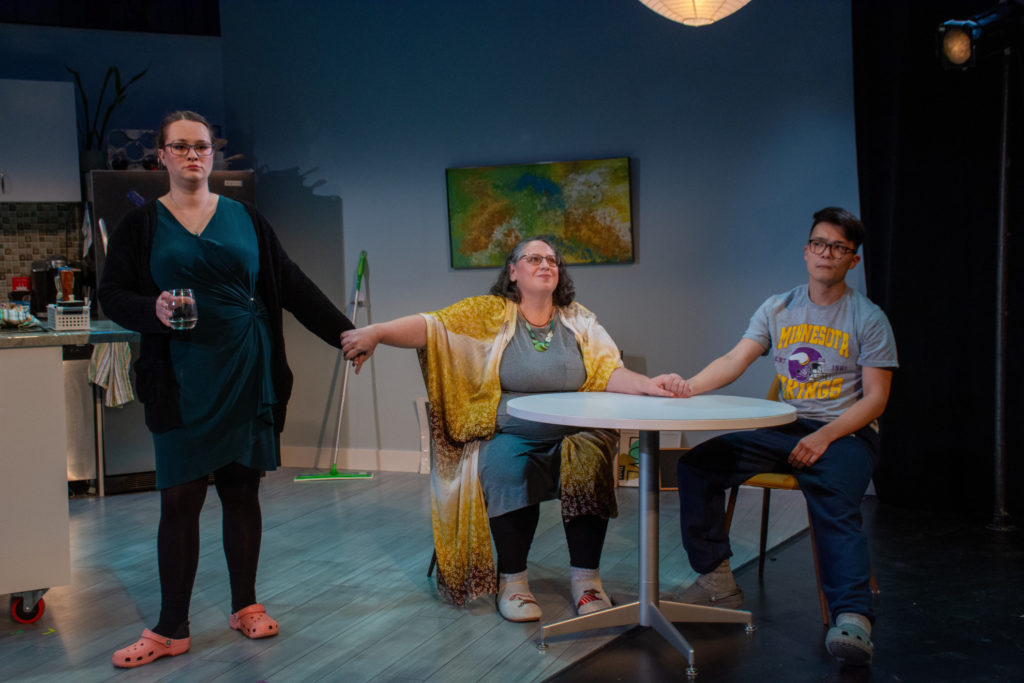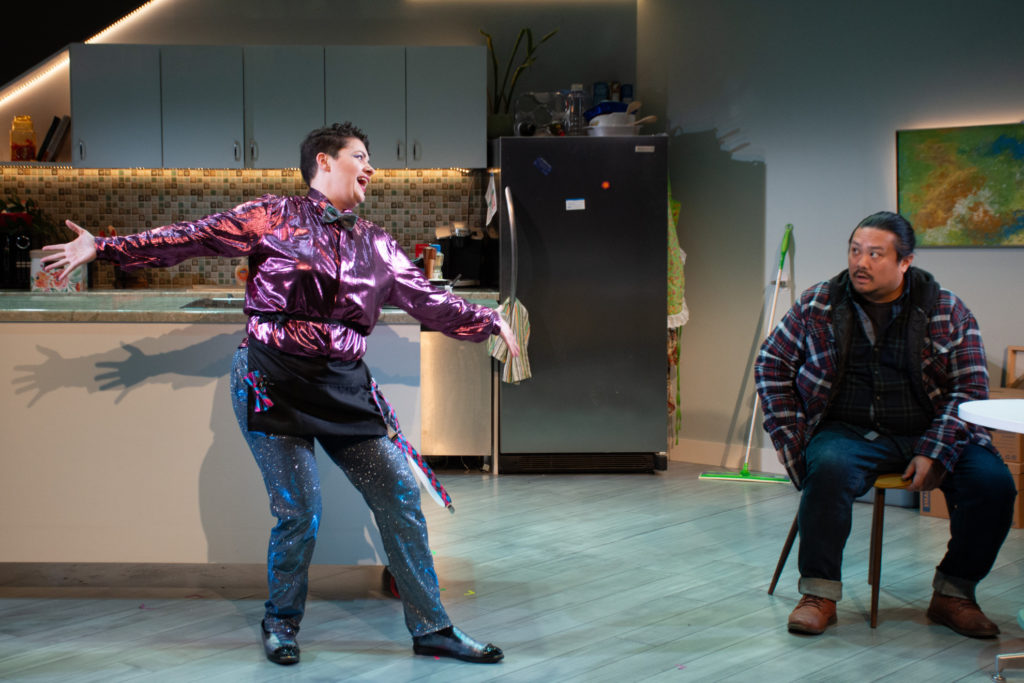 | | |
| --- | --- |
| Role | Name |
| Toby Liggett | James Hyun Lee |
| Kayla Liggett | Sydney Kaser |
| Evelyn Liggett | Rebecca Goldberg |
| Kevin | Van Lang Pham |
| Miranda | Jessica Robins |
| — | — |
| Director | Charlotte Peters |
| Playwright | Brendan Healy |
| Stage Manager | Kristin Brown |
| Assistant Stage Manager | Michael Latham |
| Scenic Designer | Sann Hall |
| Lighting Designer | Chih-Hung Shao |
| Props Designer | Andrea Spraycar |
| Sound Designer | Justin Johnson |
| Projections Designer | Brendan Mack |
| Costume Designer | Luna McMeen |
| Video And Additional Assets | Peter Antoniou & Charlotte Peters |
| Technical Director | Justin Duffiance |
| Scenic Charge Artist | Annie Duffiance |
| Production Manager | Ellie Hughes |
| Artist Liaison | Lisa Viertel |