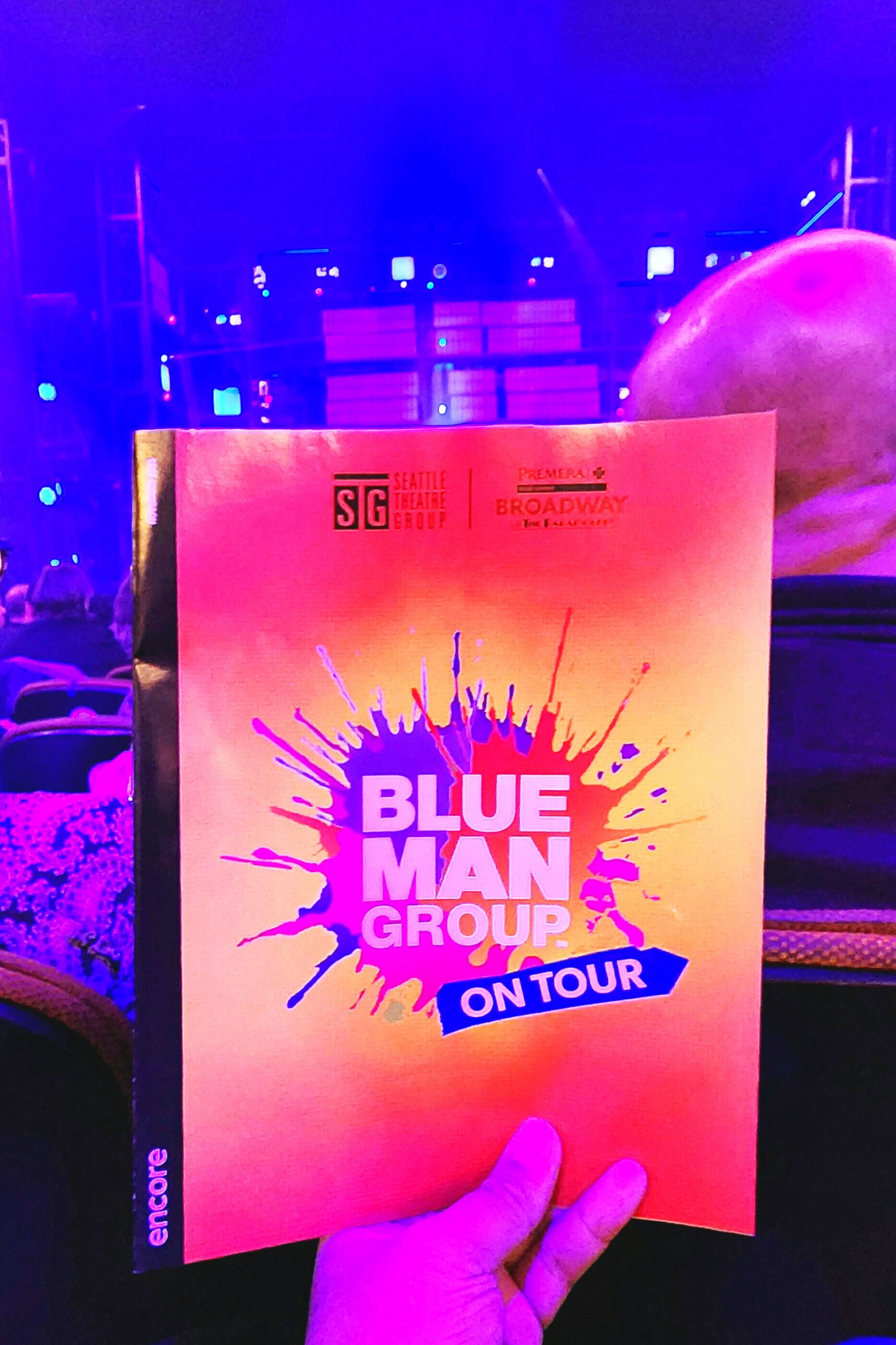 Elevator Thoughts (aka Tweet): Blue Man Group w/ Seattle Theatre Group at the Paramount Theatre. Mime-like wordless skits w/ catchy percussion & a spectacular visual feast. Similar to Cirque du Soleil w/o the acrobatics. Lots of audience participation. The alien-like blue man even walked through my leg room space to drag a "lucky" audience member on-stage! #drums #blueMan #blueManGroup
Synopsis from the Theatre: More than 35 million people around the world have experienced the smash hit phenomenon that is BLUE MAN GROUP and now it's your turn! BLUE MAN GROUP returns to Seattle for a limited engagement on their new North American tour. It's everything you know and love about BLUE MAN GROUP—signature drumming, colorful moments of creativity and quirky comedy—the men are still blue but the rest is all new! Featuring pulsing, original music, custom-made instruments, surprise audience interaction and hilarious absurdity, join the Blue Men in a joyful experience that unites audiences of all ages.
Reviewed Performance: 11/25 Evening – Opening Night
Type: Performance Art Show
World Premiere: No
Live Band/Orchestra: Yes
Recommendation: See it especially if you like percussion, visual special effects, performance art, or audience members dragged on stage. This show is also kid friendly. Throughout the performance, I could hear kids calling out things like "Pick me!"
Rating Compared to Other Shows with the Same Production Value:
4.75 Stars (Out of 5 Stars)
Equity Actors: The program didn't specify any Equity information. Maybe they didn't mention this because the show wasn't a play or musical. However, the show's caliber felt just like other touring Equity musical productions that perform at the Paramount Theatre.
Length: 75 minutes
Intermission: No
Other Rave(s) Not Mentioned in Elevator Thoughts
Instruments: They designed several unique looking/sounding instruments. My favorites were the adjustable-pitch PVC pipe drum and the giant dulcimer-looking xylophonic percussion instrument.
Gumball Trick: I was impressed how one of the blue men caught several gumballs in his mouth. I'm still wondering what stage magic allowed him to fit them all in there.
Rant(s)
VR Skit: There was a section where the Blue Men captured a live video feed around the stage and audience. Later, they took the camera offstage and performed a skit involving virtual reality headsets. I'm assuming the offstage portion was pre-recorded. I'm usually not impressed when live shows display pre-recorded video as a segment of the show. I attended to see a live performance, not something I could find on YouTube. If you think this segment was actually performed live offstage, please leave me a comment in my social media to explain.
Other Thought(s)
Gender Spin: With gender issues on the forefront of the theatre scene (and the political stage), it's time for a "Blue Woman Group." Or maybe switch out one of the three men with one woman. Or instead of women, maybe recruit transgender performers. Shake it up a bit!
Audience Plants : Throughout the first half of the show, I assumed the audience members they involved in the show were audience plants. However, the reactions from someone who was dragged on-stage and their friends in my row made me think otherwise. I wonder how they plan for volatile audience members called on-stage who could derail the show's planned narrative. Like what's the contingency plan if someone says pro-Nazi rhetoric in the microphone during the telephone skit?
Earplugs and Ponchos: Before the performance, the theatre handed out free earplugs to everybody and ponchos to those on the front couple of rows, which worried me of what was to come. Fortunately, I never needed the earplugs, and it didn't look like the Blue Men splashed the front row.
Blue Skin Magic: Since one of the blue men was literally in my personal leg room space to drag someone else on stage, I saw his "skin" up close. It made me wonder what stage magic made his skin blue. I'm pretty sure they wear blue gloves instead of painting their hands. Since he had no ears, I'm assuming part of his blue skin was not painted human skin but maybe some painted latex-like covering. However, I couldn't determine where the latex-like covering and the human skin would have bordered. I was even more puzzled when I saw a shiny sweat-like sheen on him, which could mean there was no latex-like covering! Leave a comment in my social media posts below if you have any ideas what stage magic is involved.
Theatre Company : National Tour brought by Seattle Theatre Group and Broadway Across America
Venue: Paramount Theatre
Venue Physical Address: 911 Pine St, Seattle, WA 98101
Price: Medium to Expensive
Dates: November 25 – 27, 2022
Seating: Assigned
Parking: Paid street parking and paid garage parking. The best parking garage is under the convention center w/ the entrance on Pike around the Pike and Terry intersection. Last I checked, this is one of the cheapest, least busy, and closest garages. Alternatively, you can probably find street parking as you get closer to the West Precinct (810 Virginia St, Seattle, WA 98101).
Social Media Posts About this Performance from Shows I've Seen: Instagram | TikTok | Facebook | Twitter | YouTube
Buy a Ticket or Learn More:
Cast and Production Team: See under the multimedia below.
Other Video +/- Pictures: Credit for pictures in video are in picture captions below video.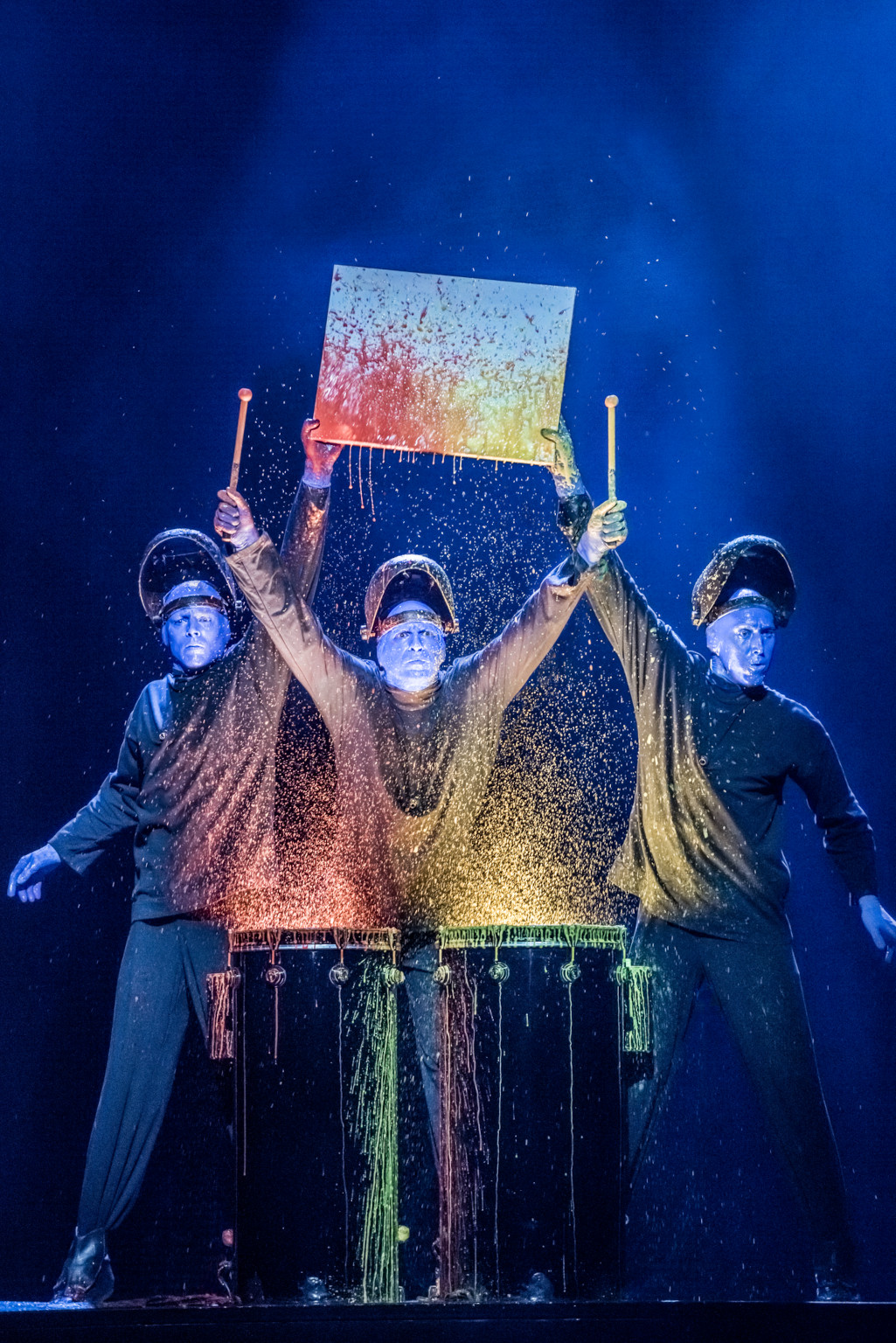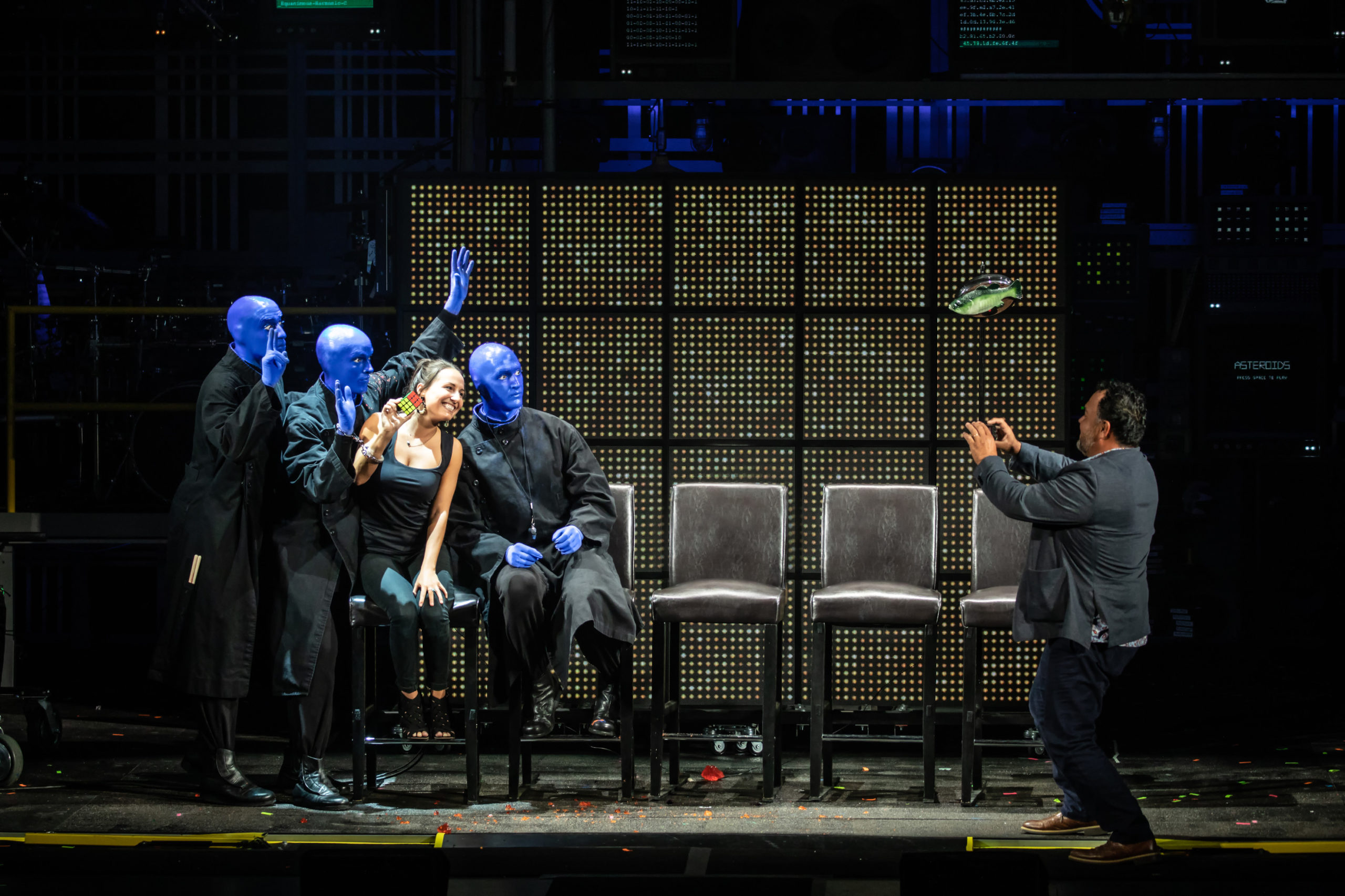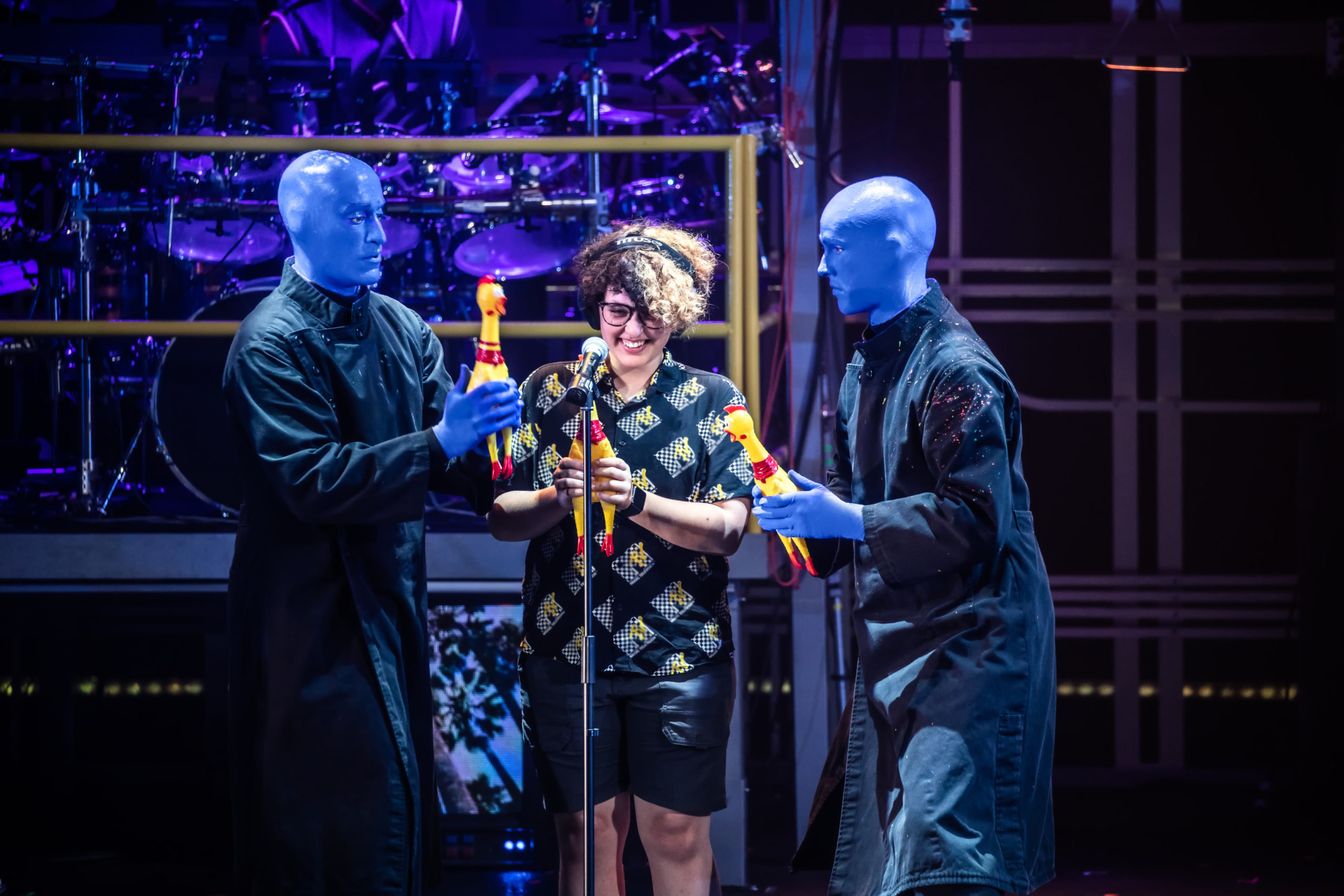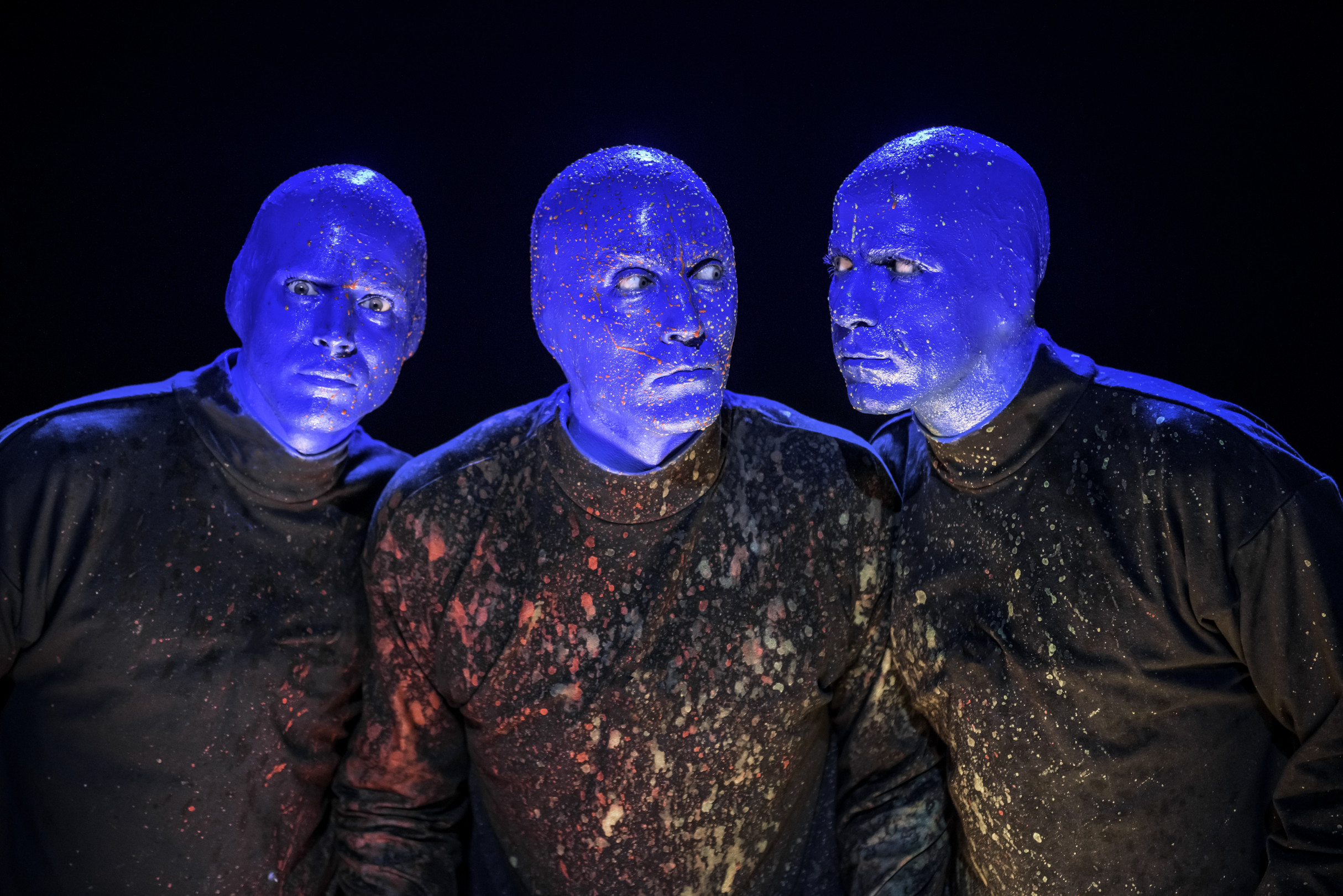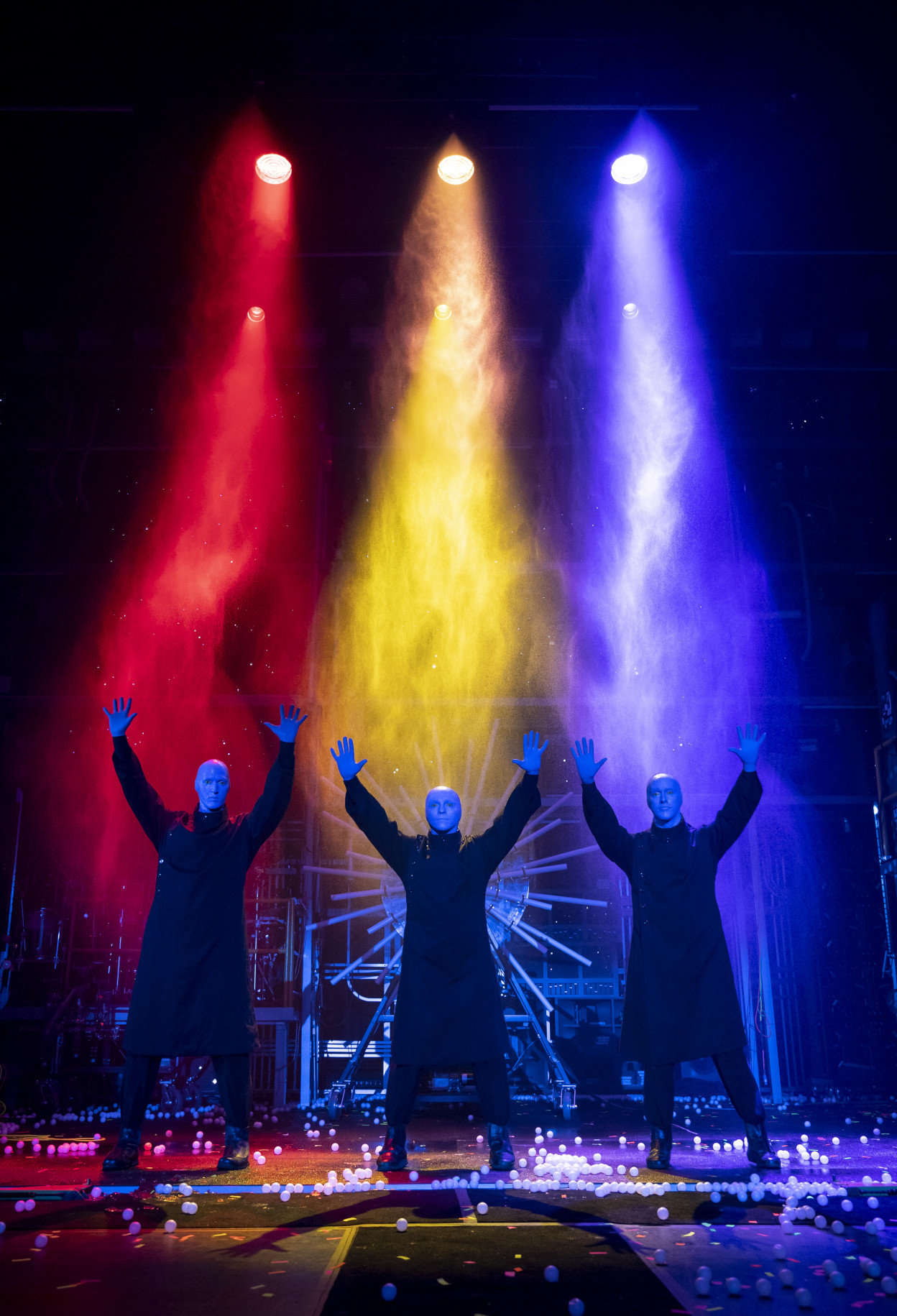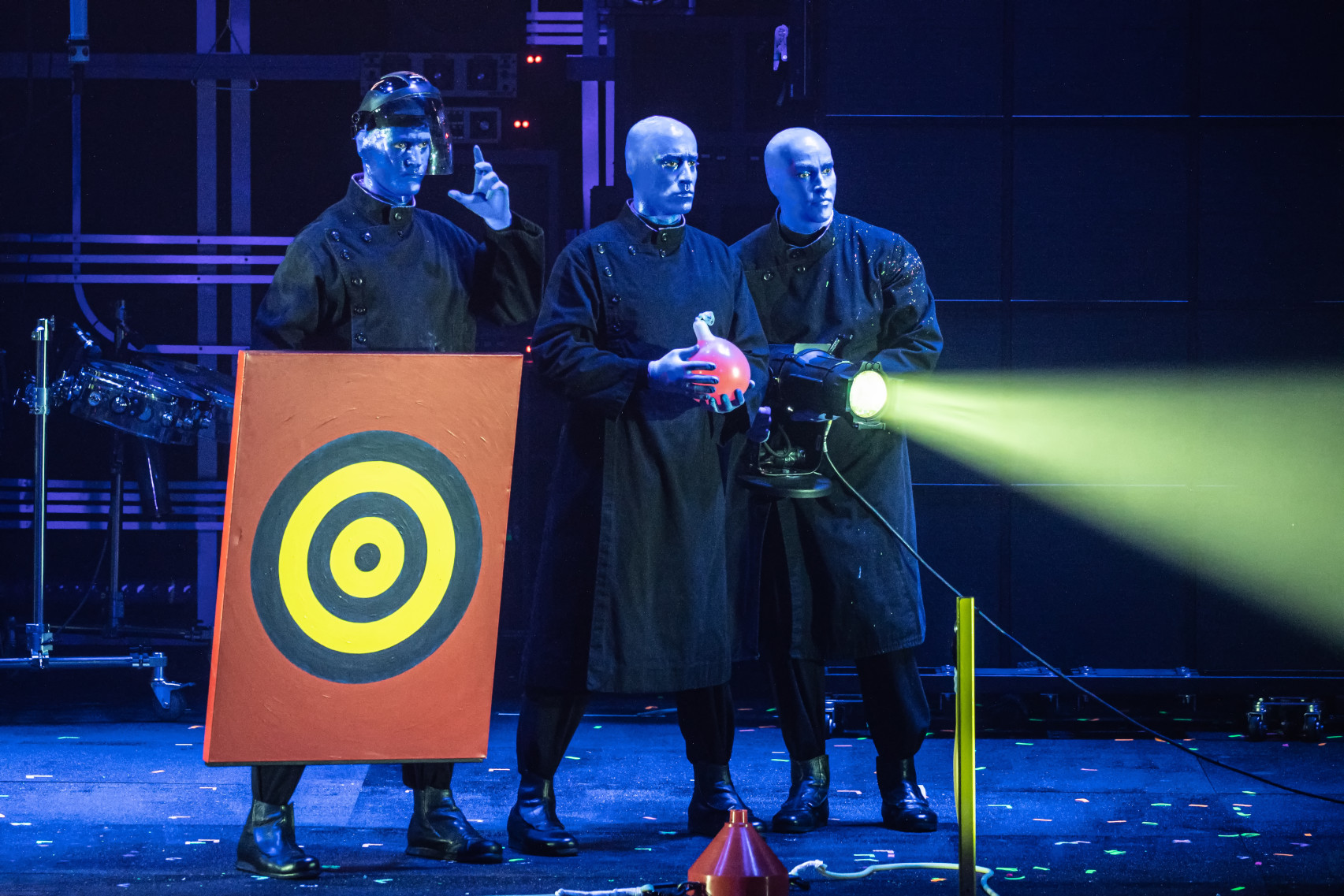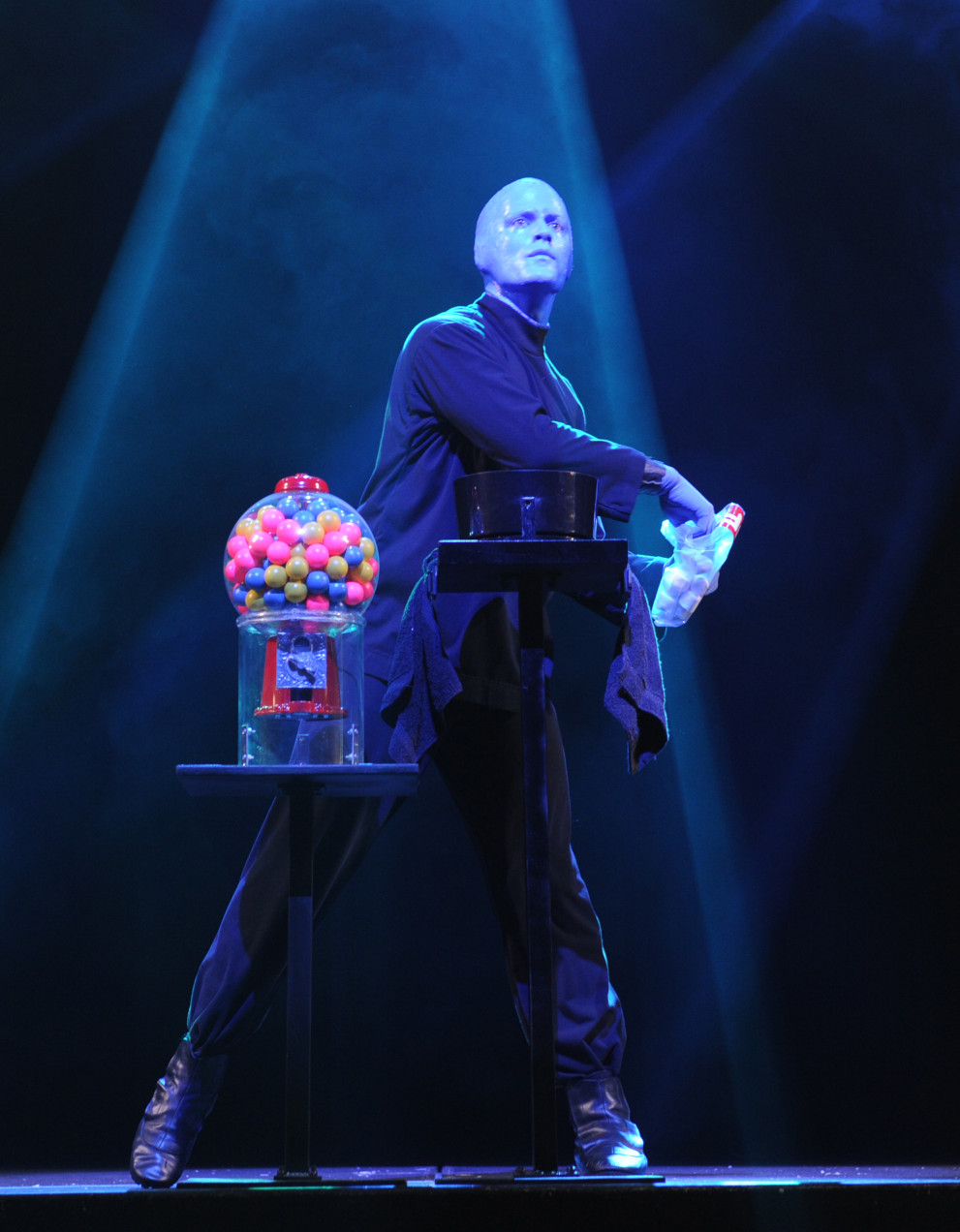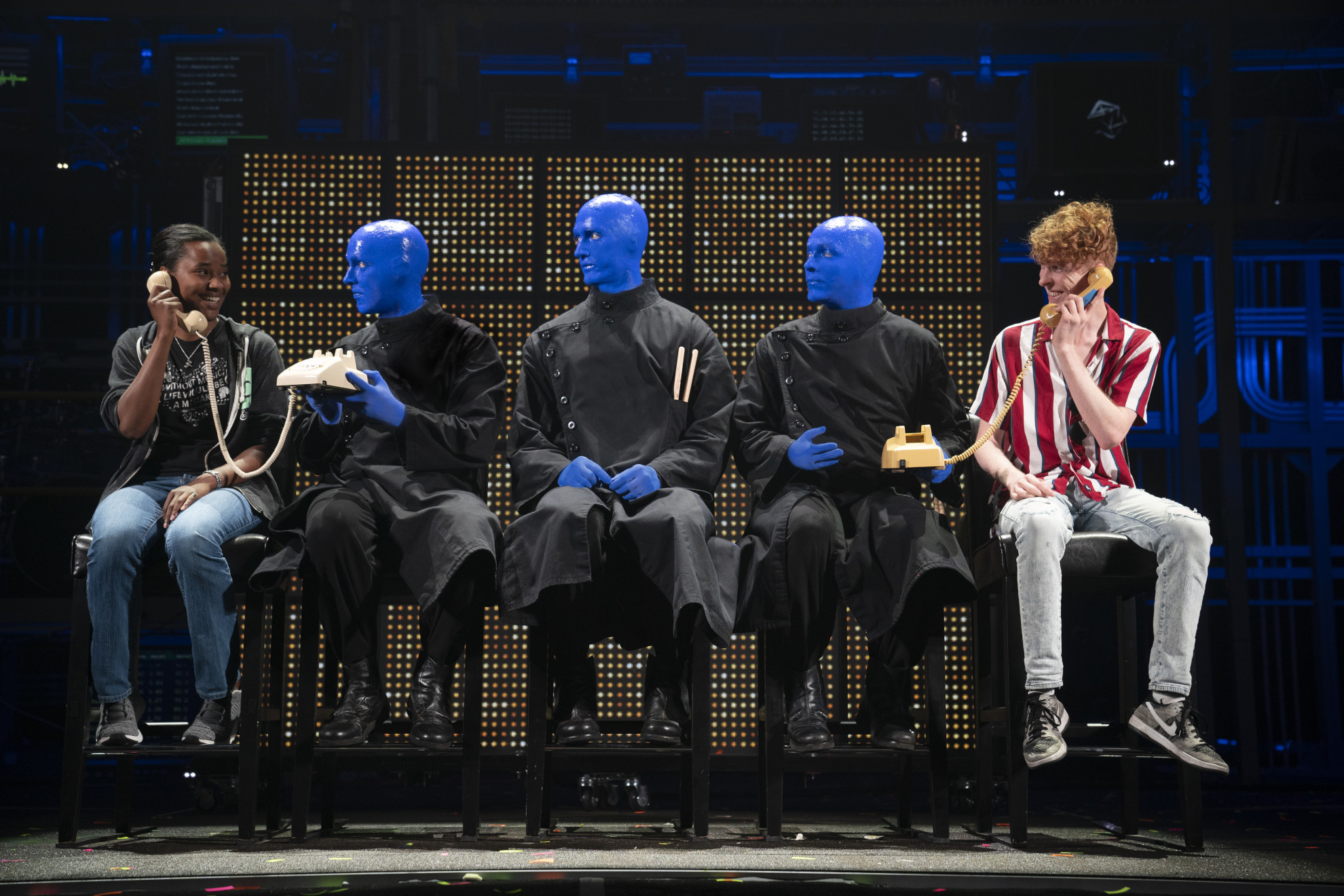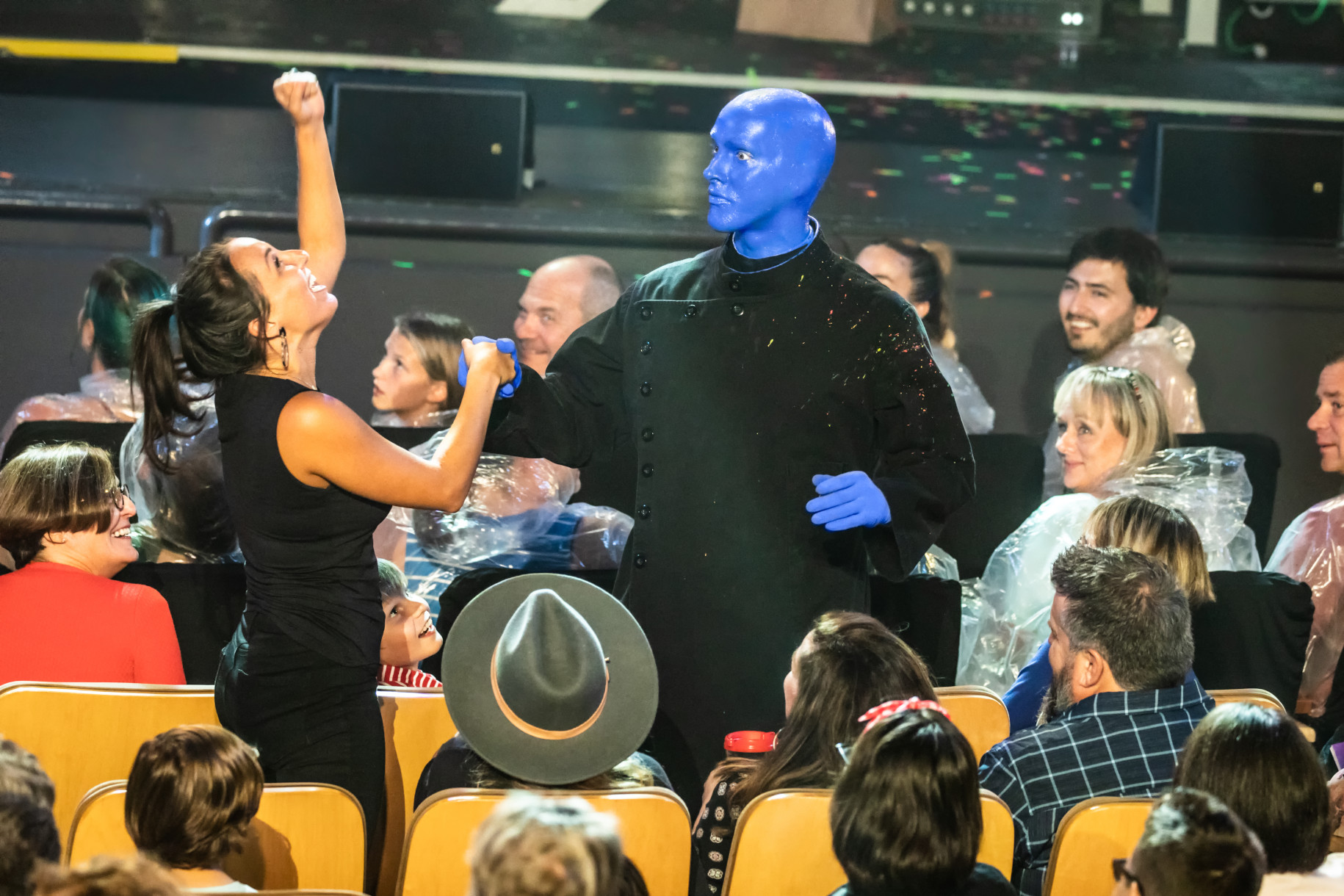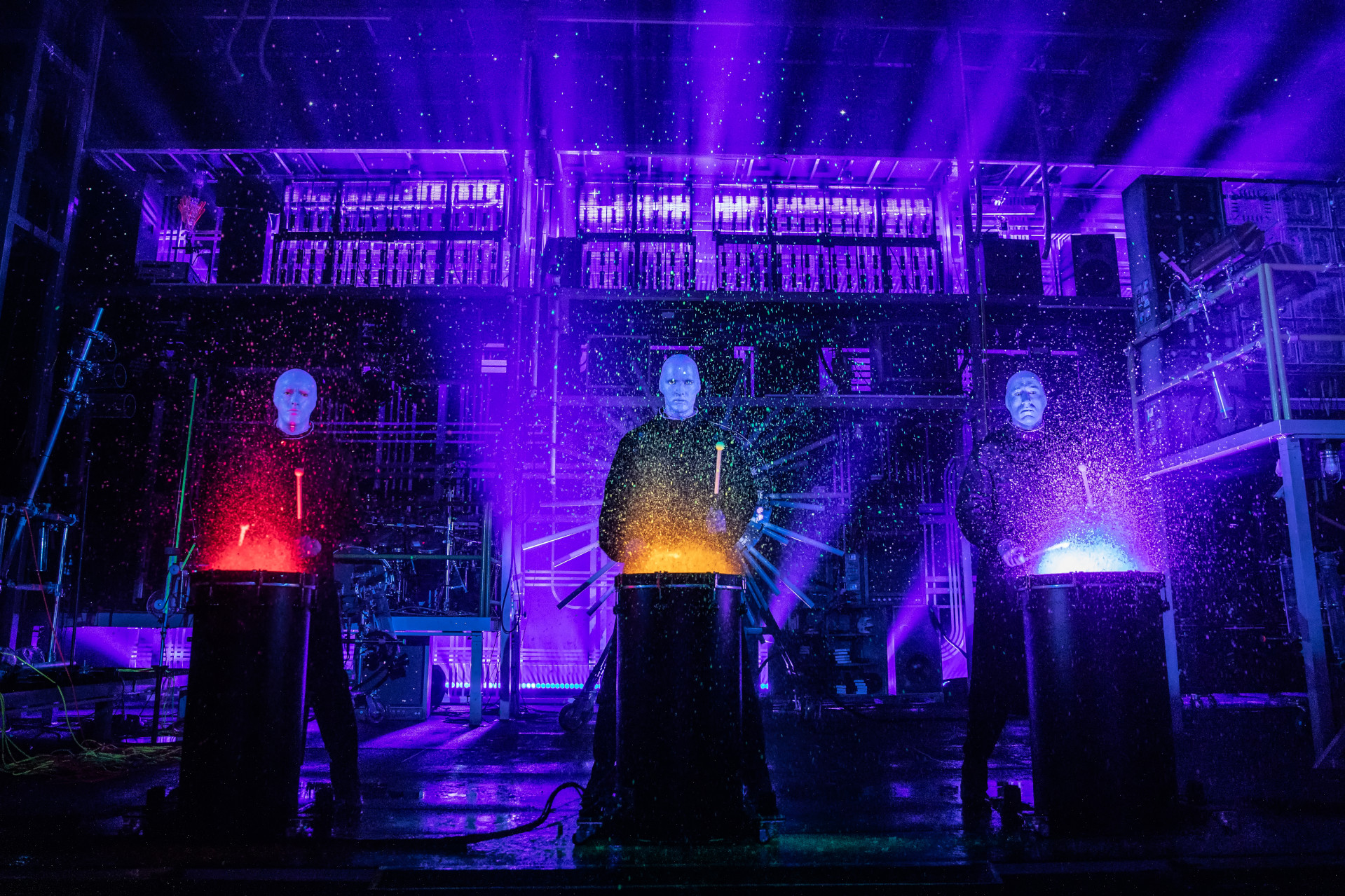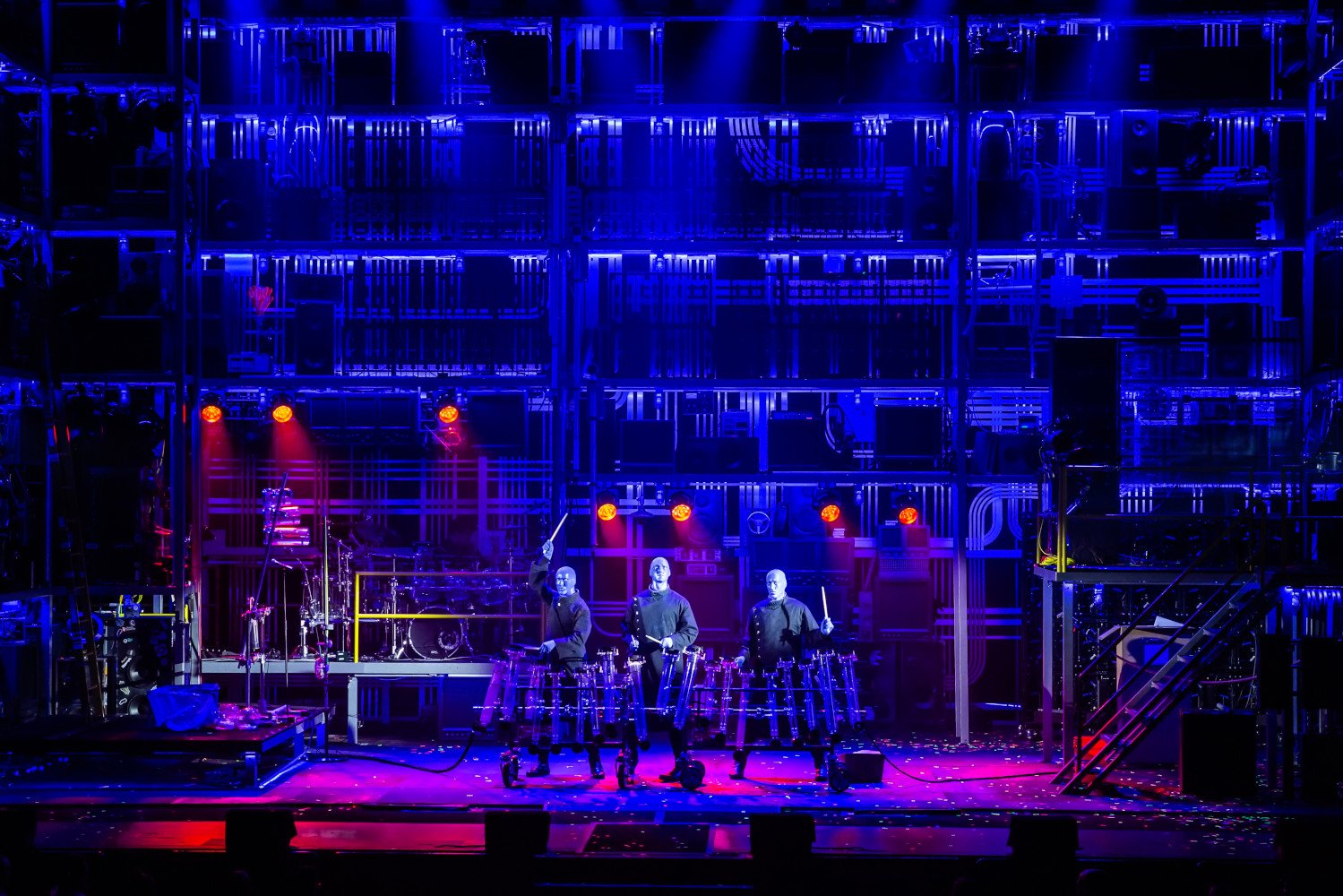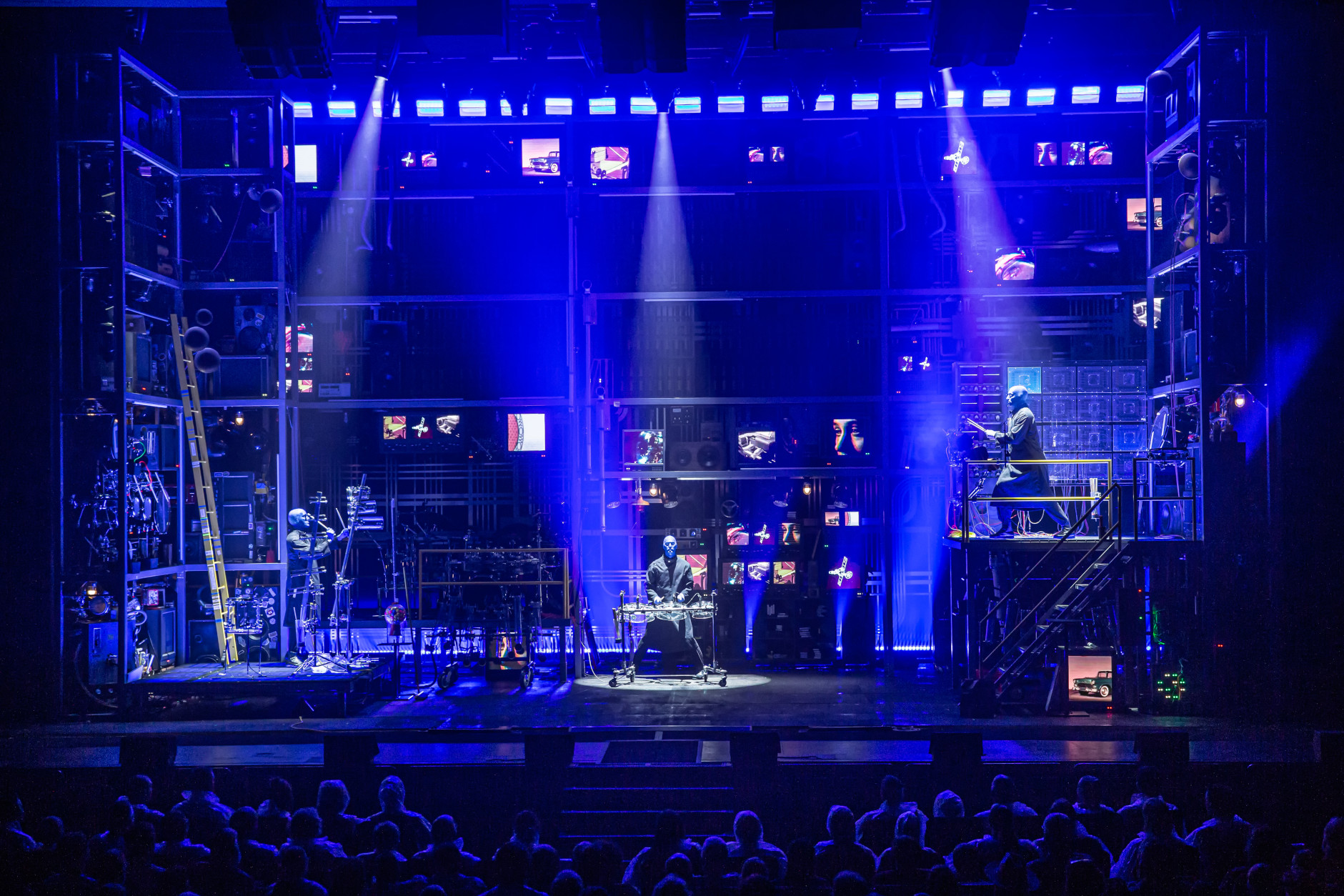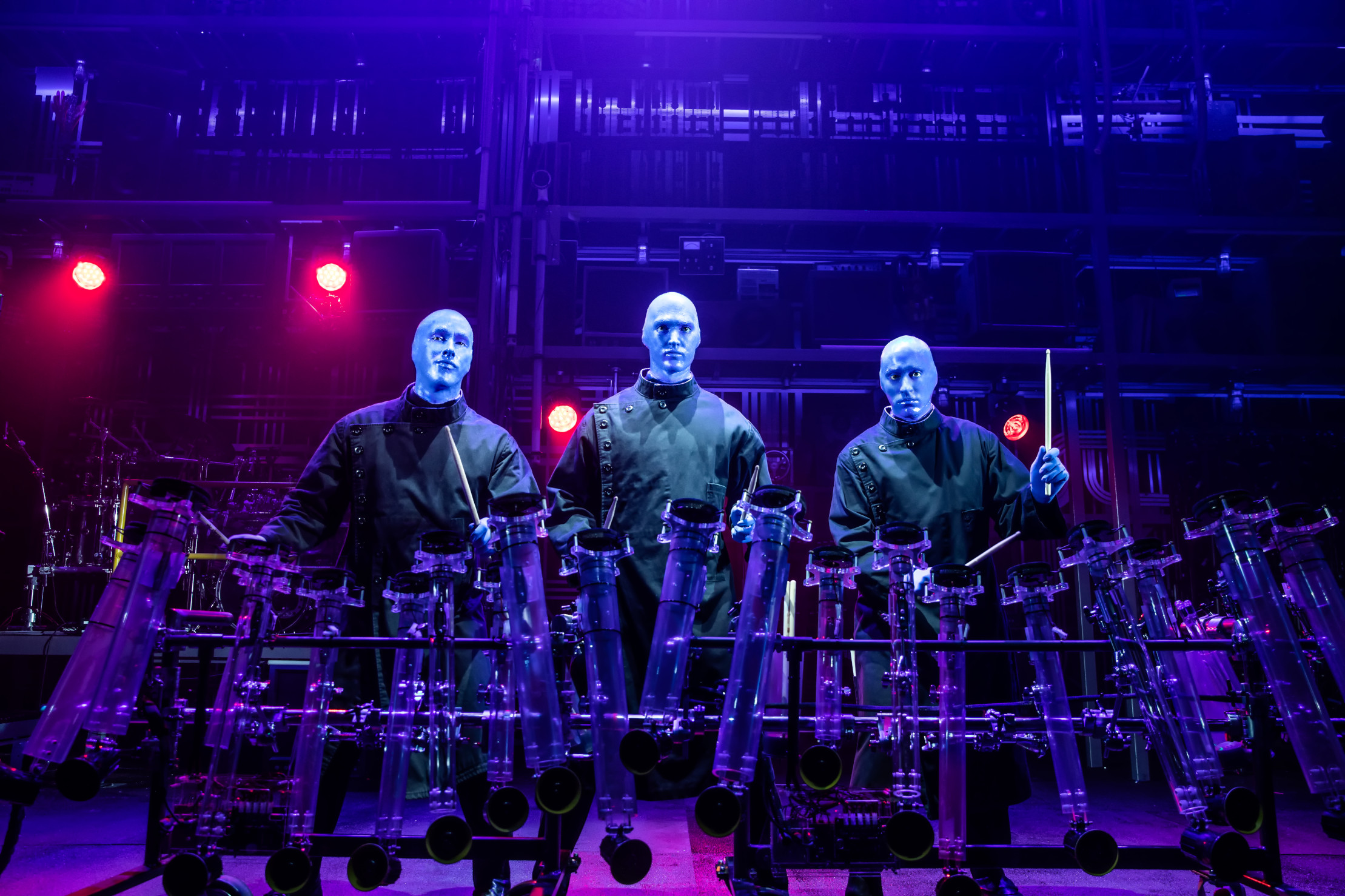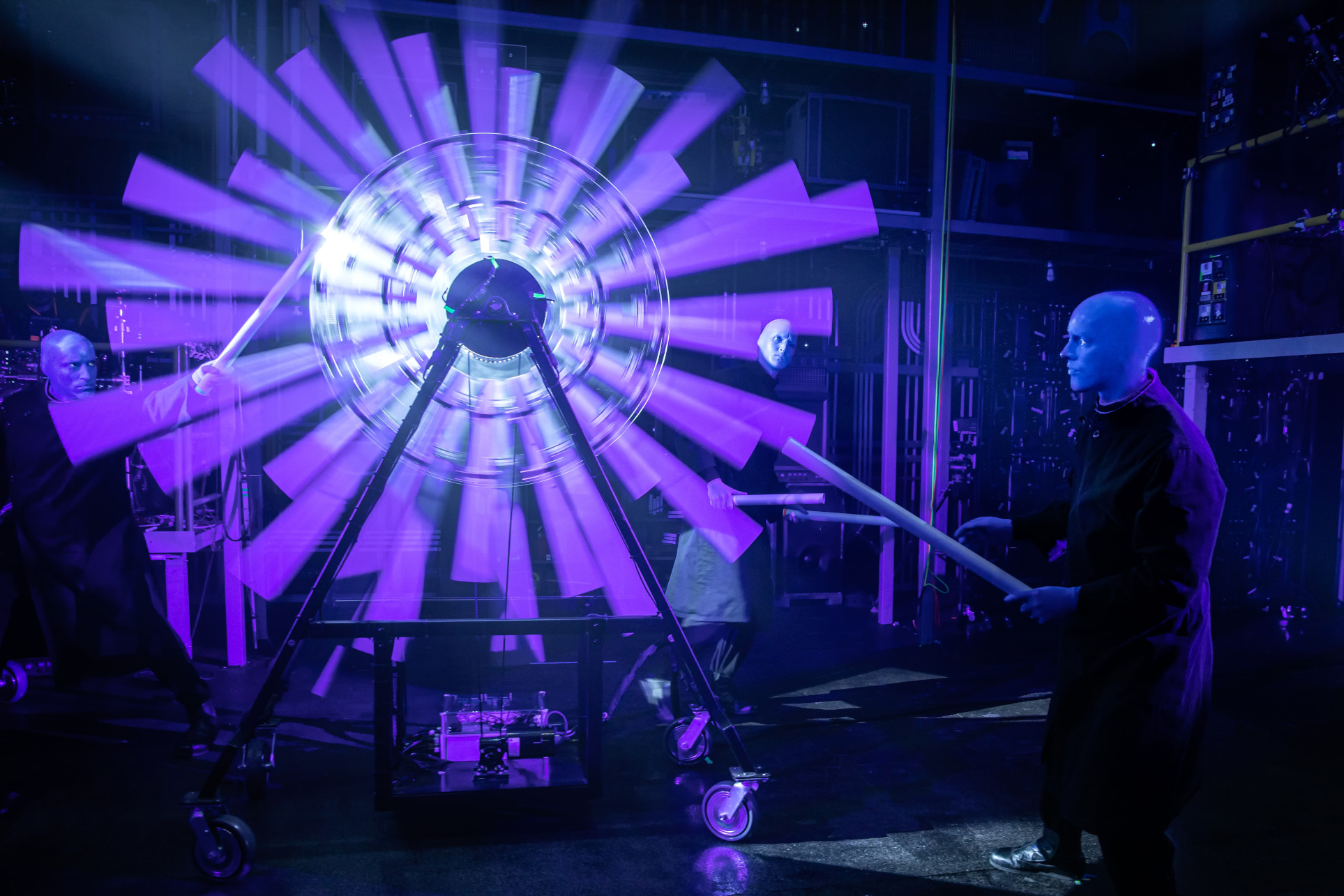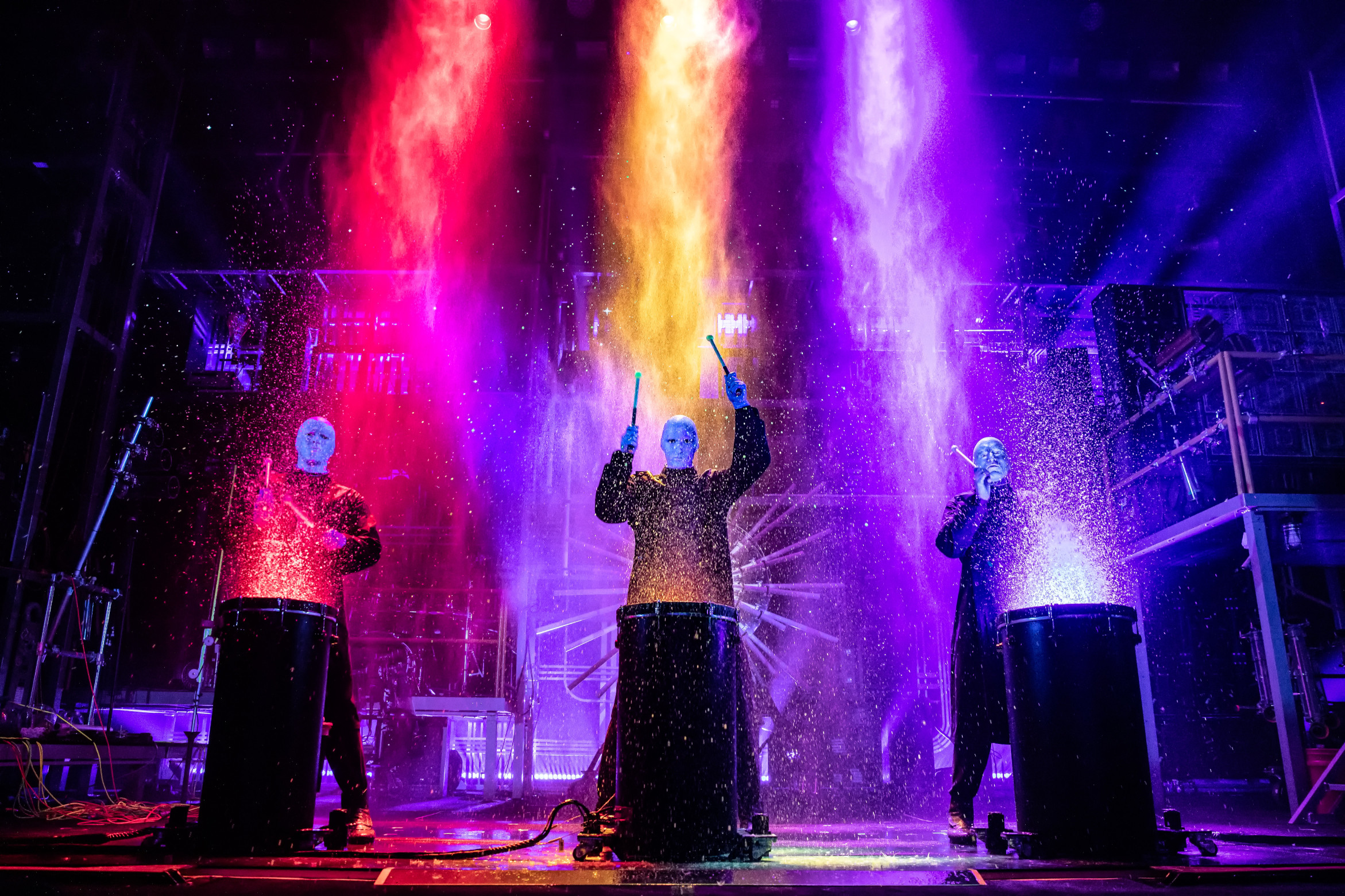 Role

Name

Blue Men
MERIDIAN
MIKE BROWN
JOSH WILLS
ADAM ZUICK
Band
CORKY GAINSFORD
CHRIS REISS
CHRIS SCHULTZ
—
—
Director

MICHAEL DAHLEN
Writers
JONATHAN KNIGHT
MICHAEL DAHLEN
BLUE MAN GROUP
Set Designer
JASON ARDIZZONE-WEST
Lighting Designer
JEN SCHRIEVER
Costume Designer
PATRICIA MURPHY
Sound Designer
CREST FACTOR
Video Designer
LUCY MACKINNON
Tour Costume Design
EMILIO SOSA
SFX Designer
BILL SWARTZ
Creative Director
JONATHAN KNIGHT
Music Director
BYRON ESTEP
Production Stage Manager
ERIN ALBRECHT
Company Manager
ALANNA SWOVELIN
General Management
GENTRY & ASSOCIATES
PEARCE LANDRY-WEGENER
Tour Booking, Marketing and Publicity Direction
BOND THEATRICAL GROUP
Production Management
NETWORKS PRESENTATIONS
WALKER WHITE
Line Producer
JENNIE RYAN
Executive Producers
WENDY EDWARDS & SETH WENIG