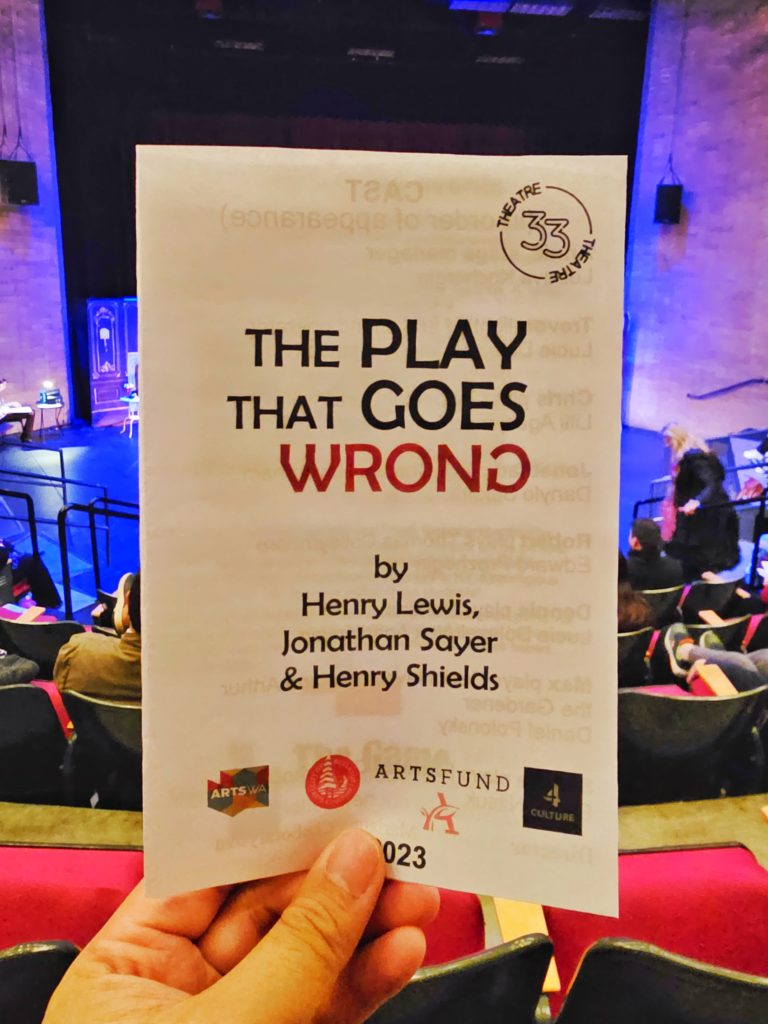 Elevator Thoughts (aka Tweet): The Play That Goes Wrong w/ Theatre33. Funny chaotic play-in-a-play w/ the slapstick hijinks of a murder comedy mystery.
Synopsis from the Theatre: From Mischief, Broadway masters of comedy, comes the smash hit farce. Welcome to opening night of the Cornley University Drama Society's newest production, The Murder at Haversham Manor, where things are quickly going from bad to utterly disastrous. This 1920s whodunit has everything you never wanted in a show—an unconscious leading lady, a corpse that can't play dead, and actors who trip over everything (including their lines). Nevertheless, the accident-prone thespians battle against all odds to make it through to their final curtain call, with hilarious consequences! Part Monty Python, part Sherlock Holmes, this Olivier Award–winning comedy is a global phenomenon that's guaranteed to leave you aching with laughter!
Reviewed Performance: 4/15/23 Opening Performance
Type: Play
World Premiere: No
Several or Few Scenes: Several
Several or Few Settings: Just 2 rooms in a house
Prior Exposure/Knowledge Required: None
Defined Plot/Storyline: Yes
Recommendation: See it if you like murder mystery comedies (like The Musical Comedy Murders of 1940) or chaotic slapstick hijinks
Was This the First Time I Attended a Production of this Show: Yes and it was my first time at Theatre33
Would I See It Again 3 Years from Now: Yes, if it was a professional production
Equity Actors: 0
Total Number of Actors: 8
Length (Including Any Intermission): 1.5 hour
Intermission: Yes
Other Musing(s) and Observation(s)
Perfect Scheme: I imagine this script is an actor's dream. You could easily mess up or ask for lines without the audience knowing it wasn't intentional and still garner some laughs with some improvisation.
Cast Age: As I mentioned previously, this was the first production from Theatre33 that I attended. I didn't expect all of the cast members to be youth or young adults! I wonder how often adults perform.
Theatre Company: Theatre33
Venue: Carlson Theatre at Bellevue Collage
Venue Physical Address: Officially, the address is "3000 Landerholm Cir SE, Bellevue, WA 98007," which doesn't lead to the theatre. It's better to use the GPS coordinates 47.58320939616845, -122.14925423992935.
Price: Cheap
Dates: Sorry, there were only 4 performances April 15-16, 2023
Seating: General Admission
Parking: $2 parking at the non-student parking lot #10 or #12 (GPS coordinates 47.582914377229656, -122.14761699020893)
Like/Comment/Share my Social Media Posts About this Performance:
Instagram | TikTok | Twitter | Facebook | YouTube
Buy a Ticket or Learn More:
Other Video +/- Pictures: See pictures in video and under video below
Cast and Production Team: See after pictures and video below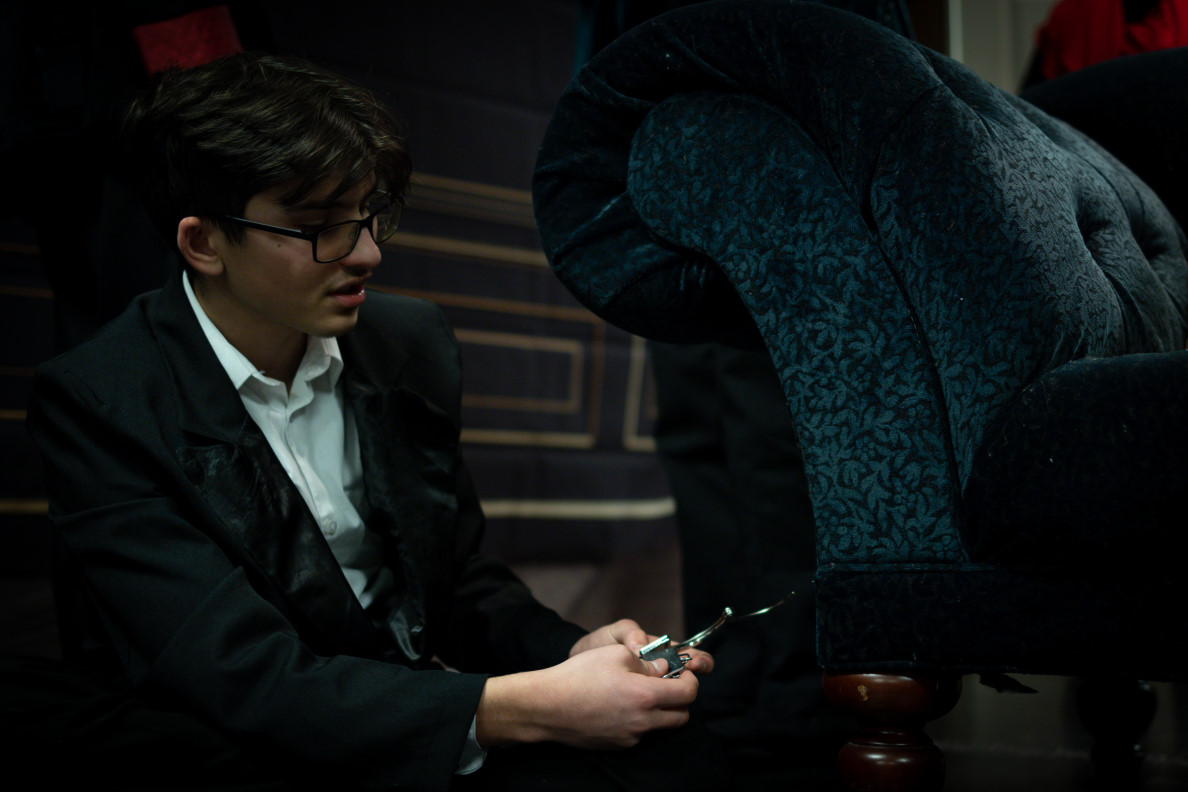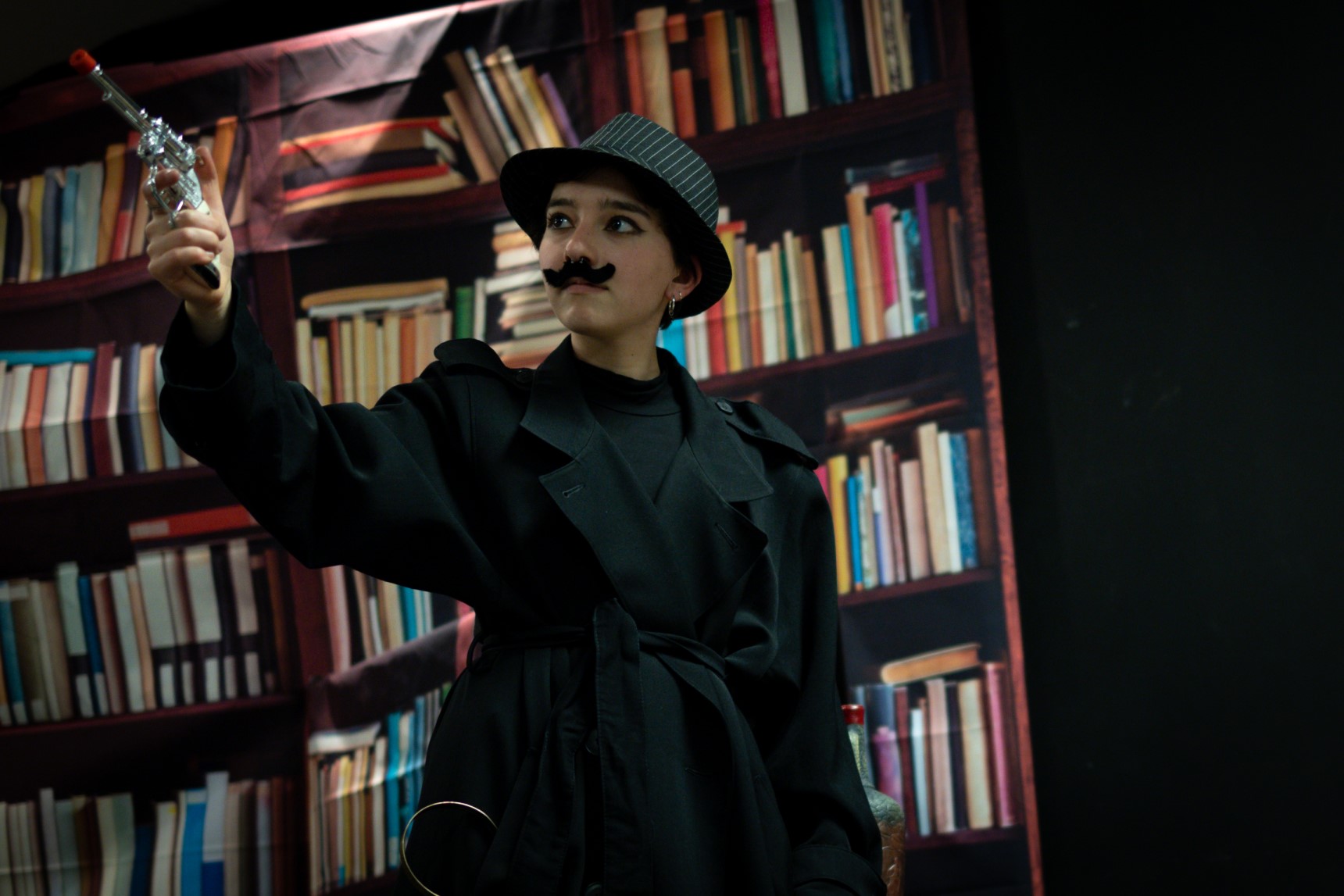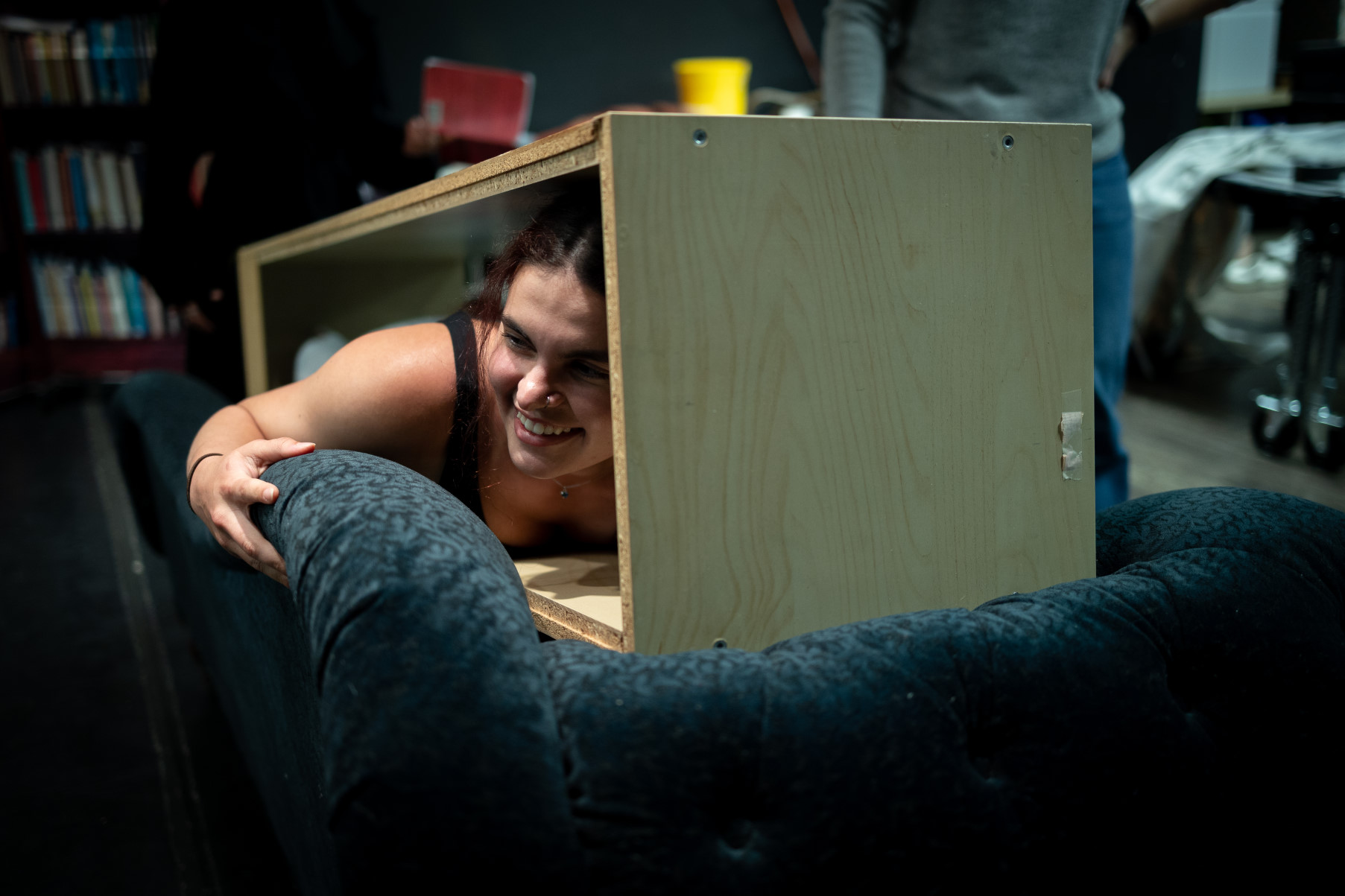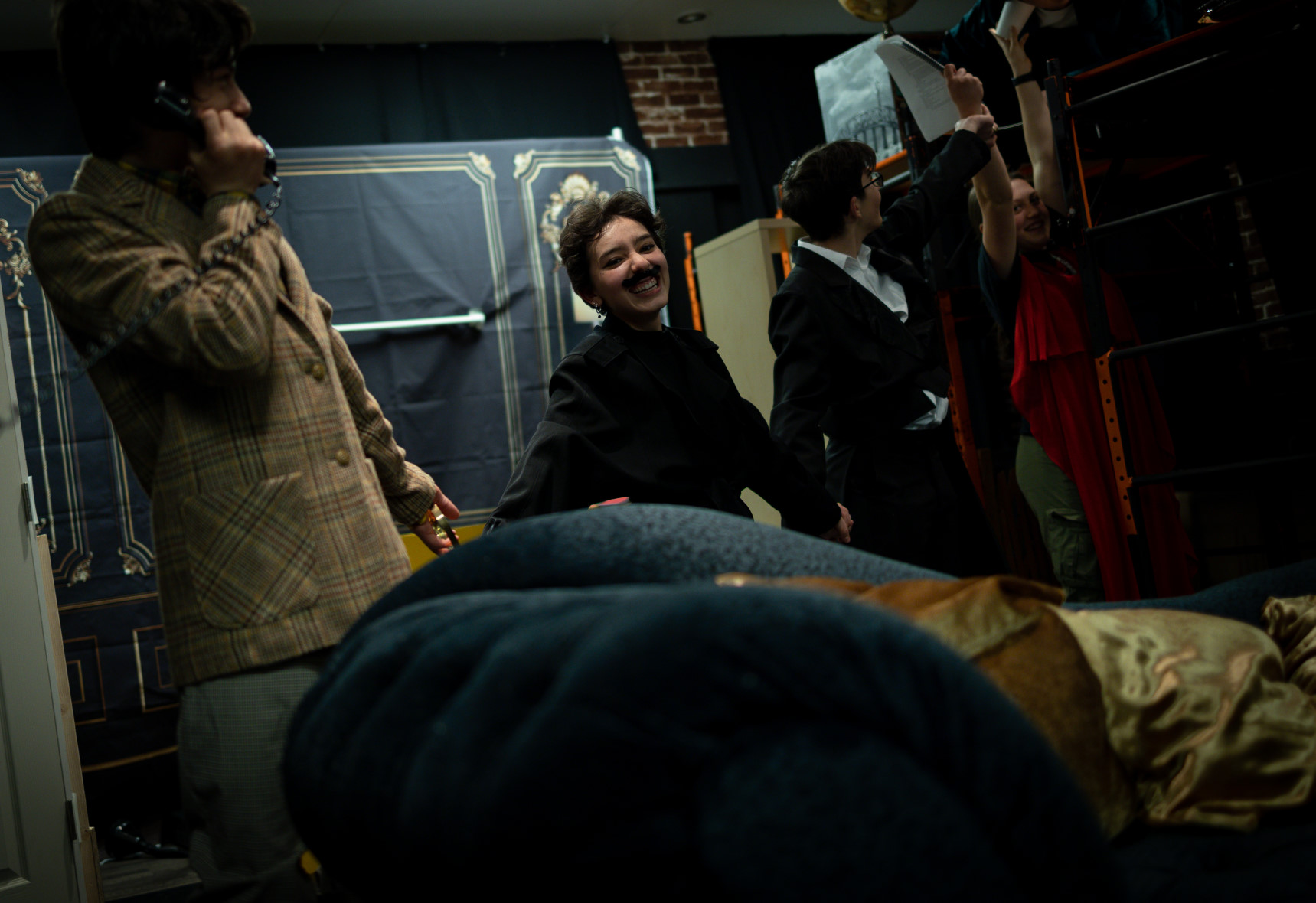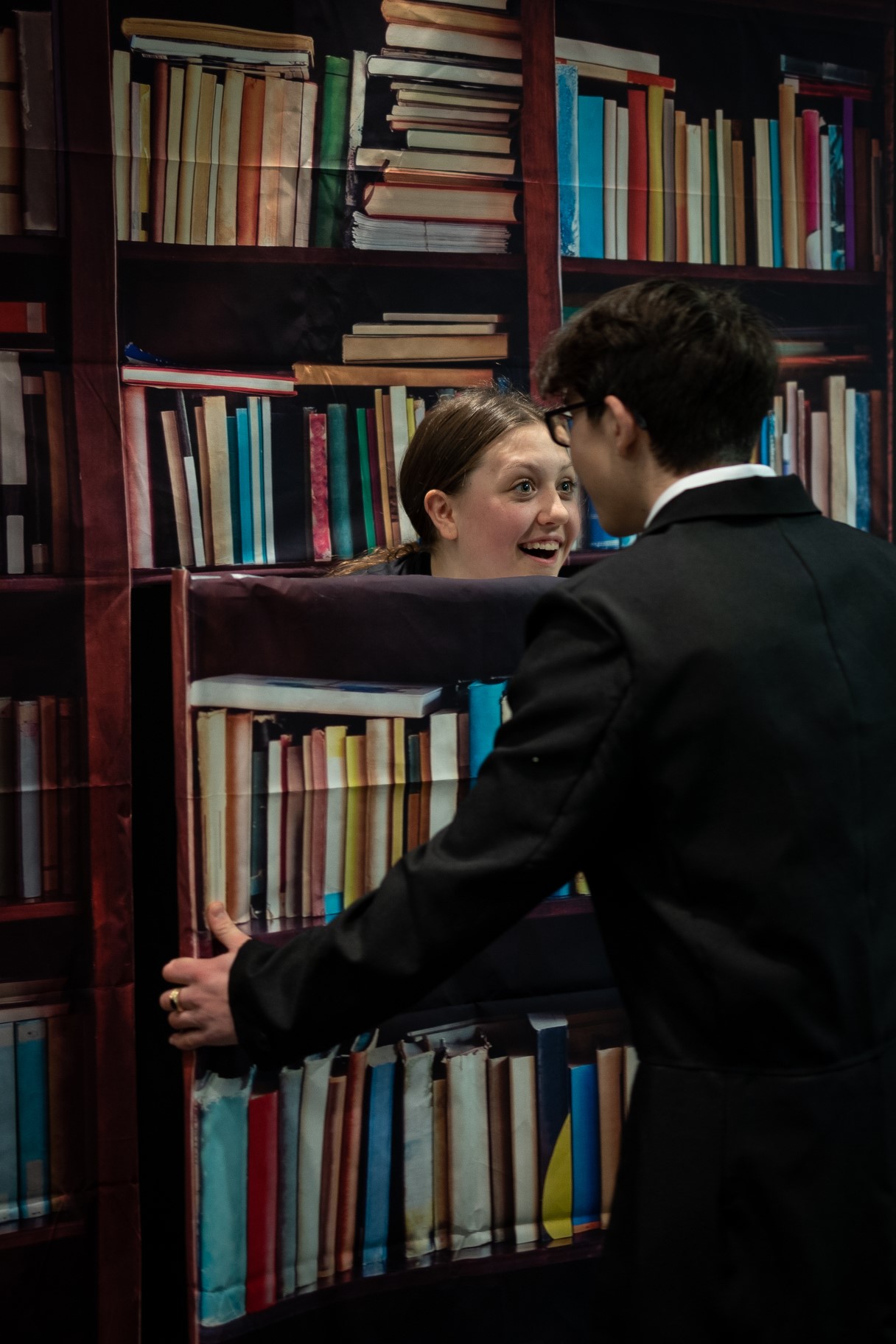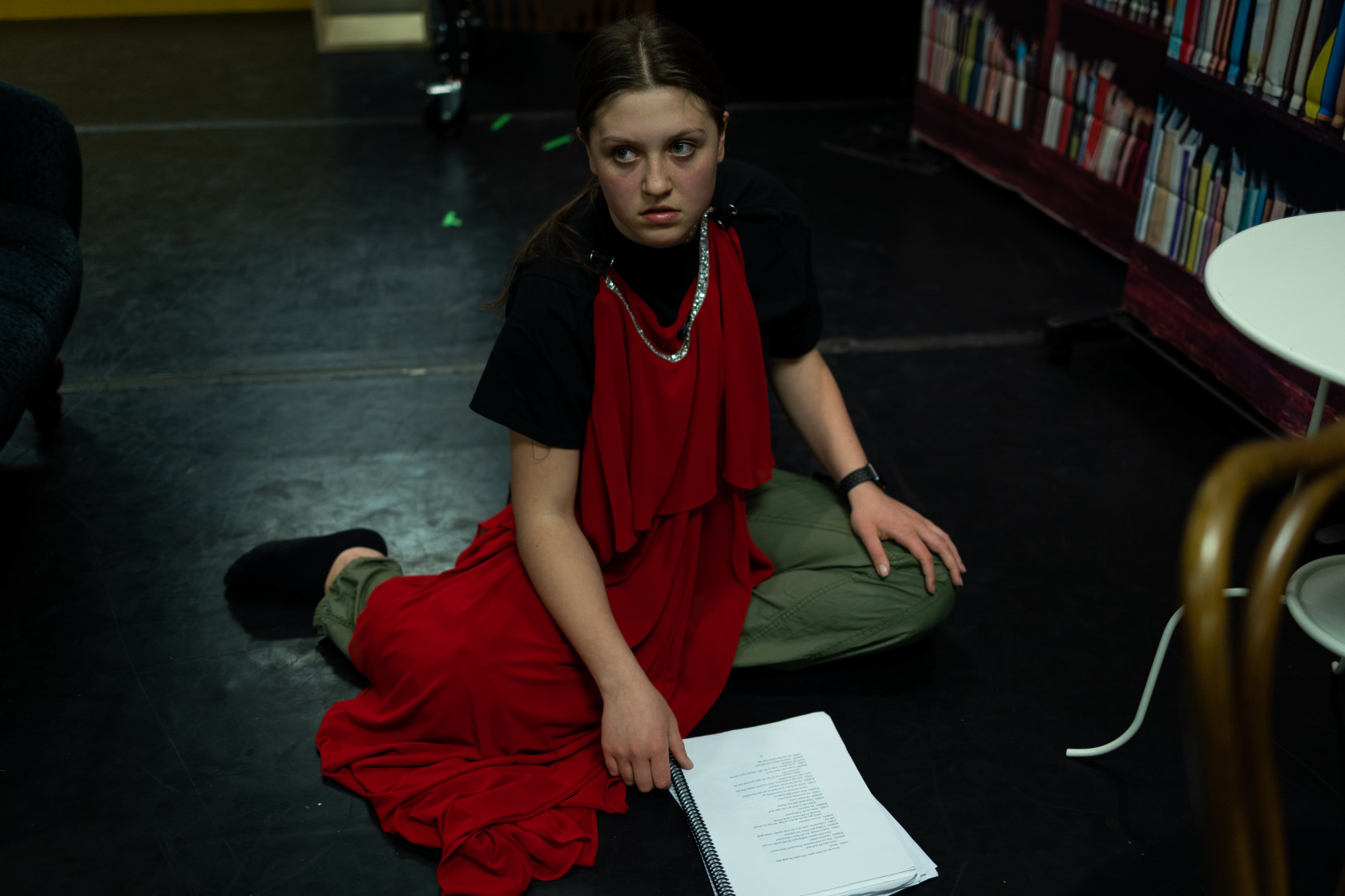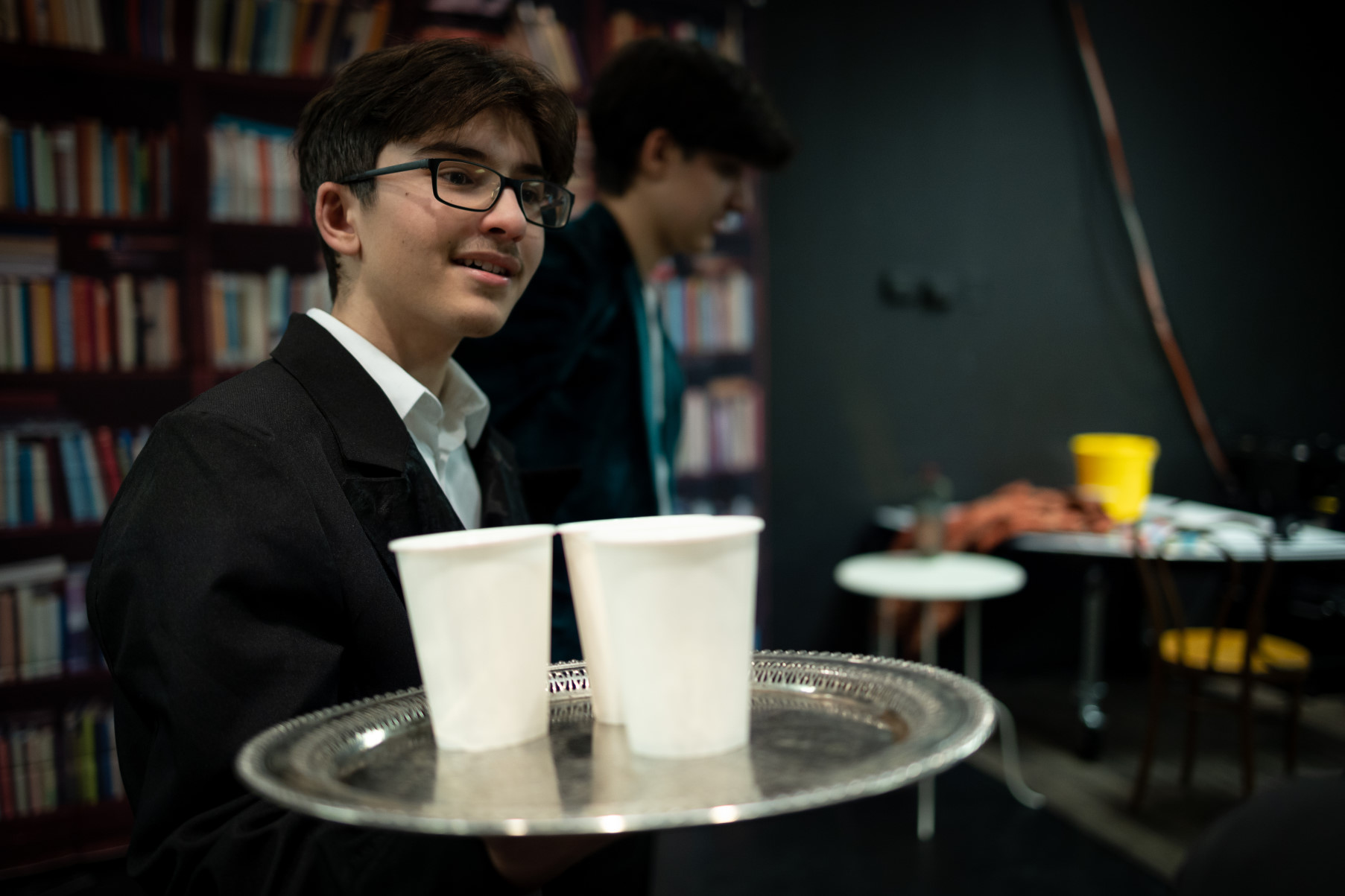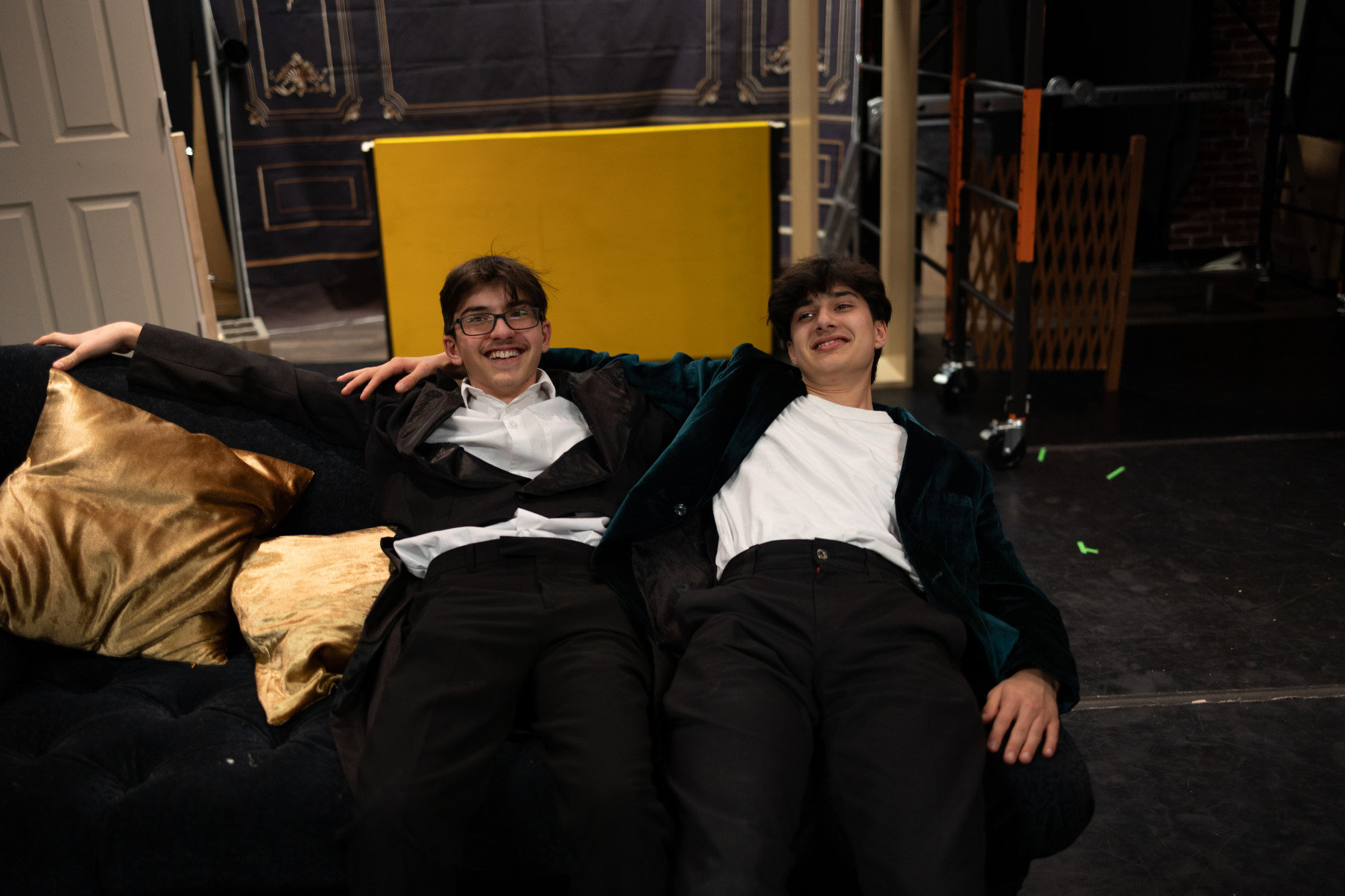 Role

(This is a play-within-a-play)

Name

Annie plays the stage manager
Lubava Kochergin
Trevor plays the lighting/sound operator
Lucie Dolezel/Alex Agadjanyan
Chris plays Inspector Carter
Lilli Agadjanyan
Jonathan plays Charles Haversham
Danylo Sakara
Robert plays Thomas Colleymoore
Edward Prozhogin
Dennis plays Perkins
Lucie Dolezel/Alex Agadjanyan
Max plays Cecil Haversham and Arthur the Gardener
Daniel Polonsky
Sandra plays Florance Colleymoore
Evelin Nitsuk
—
—
Director
Marianna Chebotaryova
Playwrights
Henry Lewis, Jonathan Sayer, & Henry Shields