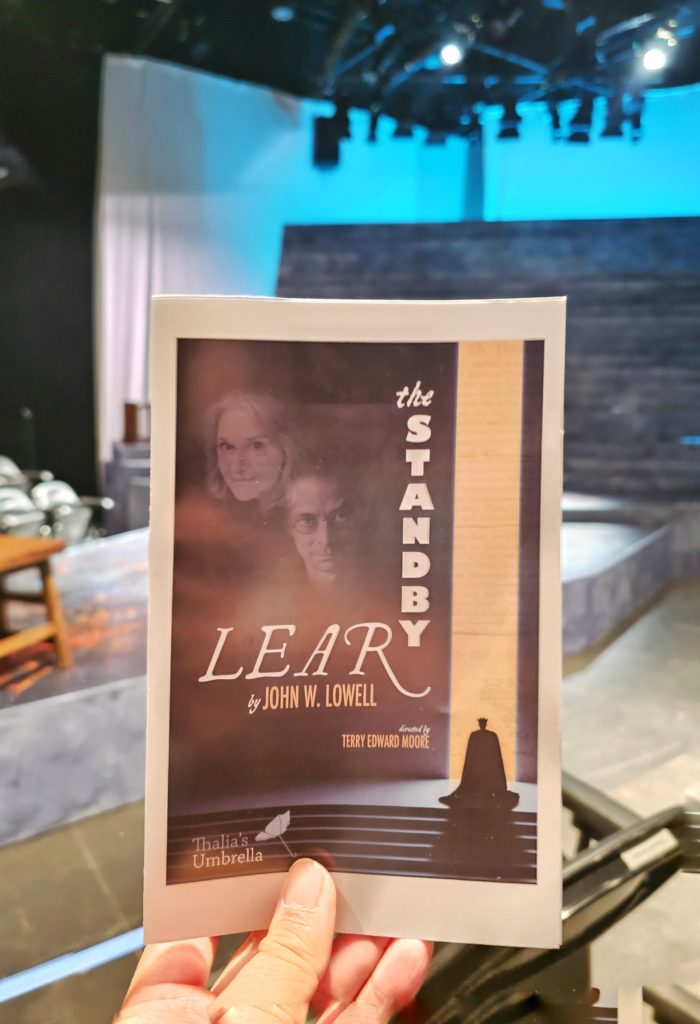 Elevator Thoughts (aka Tweet): The Standby Lear 2-person play at 12th Ave Arts w/ Thalia's Umbrella. Neat stage reminded me of an ancient Greek theatre. Interesting to see behind-the-scenes of the theatre industry through the eyes of aging has-beens. Smart dialogue. Unexpected twist at the end. #shakespeare #kingLear #stageFright
Synopsis from the Theatre: Augie is the understudy in a major production for one of the most demanding roles in the theater, King Lear. He may have to go on tonight! His wife, Anna, is ready to help him rehearse. But she has got a secret (or two), and he's got a problem…
Reviewed Performance: 4/1/23 Evening Opening Weekend
Type: Play
World Premiere: No
Several or Few Scenes: One Scene
Several or Few Settings: One Location
Defined Plot/Storyline: No – lots of dialogue, which is common for plays with few characters
Recommendation: See it if either
You like Shakespeare or King Lear
You work in the theatre industry, or you know how the theatre industry works
You see lots of plays
You're okay with 2-person shows
Or you're okay with all dialogue and little story action
Was This the First Time I Attended a Production of this Show: Yes
Rating Compared to Other Shows with the Same Production Value:
4 Stars (Out of 5 Stars)
Equity Actors: 3
Total Number of Actors: 2 on-stage and 1 off-stage
Length (Including Any Intermission): 90 minutes
Intermission: No
Other Musing(s) and Observation(s)
Earlier Ending: The play could have ended earlier when the characters revealed the twist and all their secrets. It seemed little too drawn out after that.
Theatre Company: Thalia's Umbrella
Venue: 12th Avenue Arts
Venue Physical Address: 1620 12th Ave, Seattle, WA 98122
Price: Medium
Dates: March 30 to April 15, 2023
Seating: General Admission
Parking: Paid lot or paid street parking. Street parking is extremely limited since it's Capitol Hill. Your best luck would be East of Cal Anderson Park on 11th or 12th Ave. Cheapest paid lots are on 11th Ave across from the park. I highly suggest parking far away or taking the bus since the lots are expensive in Capitol Hill.
Like/Comment/Share my Social Media Posts About this Performance:
Instagram | TikTok | Twitter | Facebook | YouTube
Buy a Ticket or Learn More:
Other Video +/- Pictures: See pictures in video and under video below by Annabel Clark Photography
Cast and Production Team: See after pictures and video below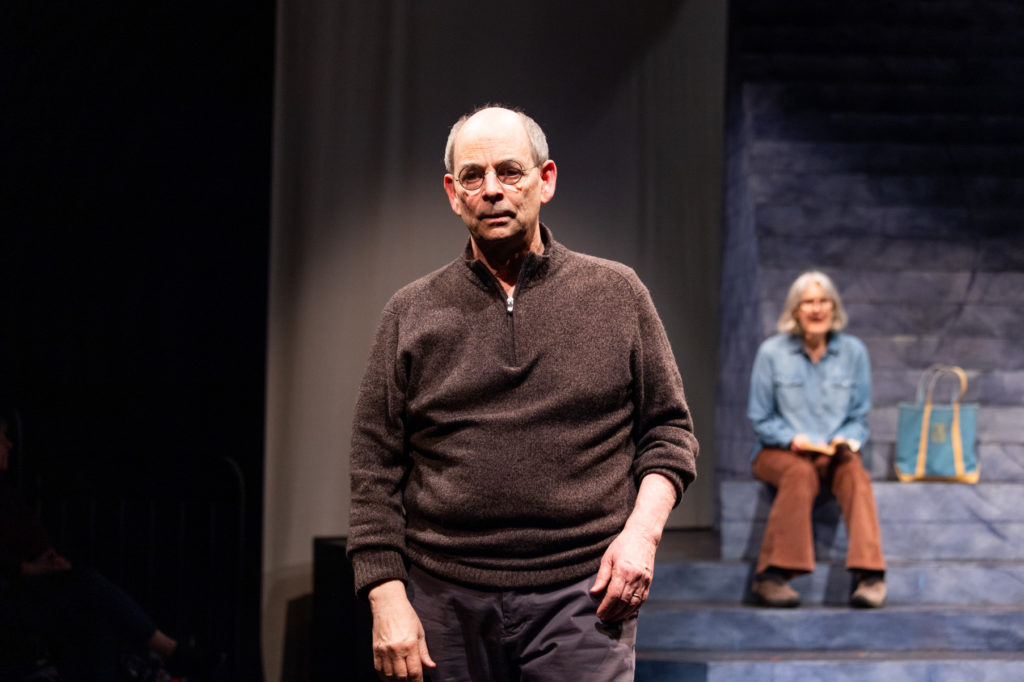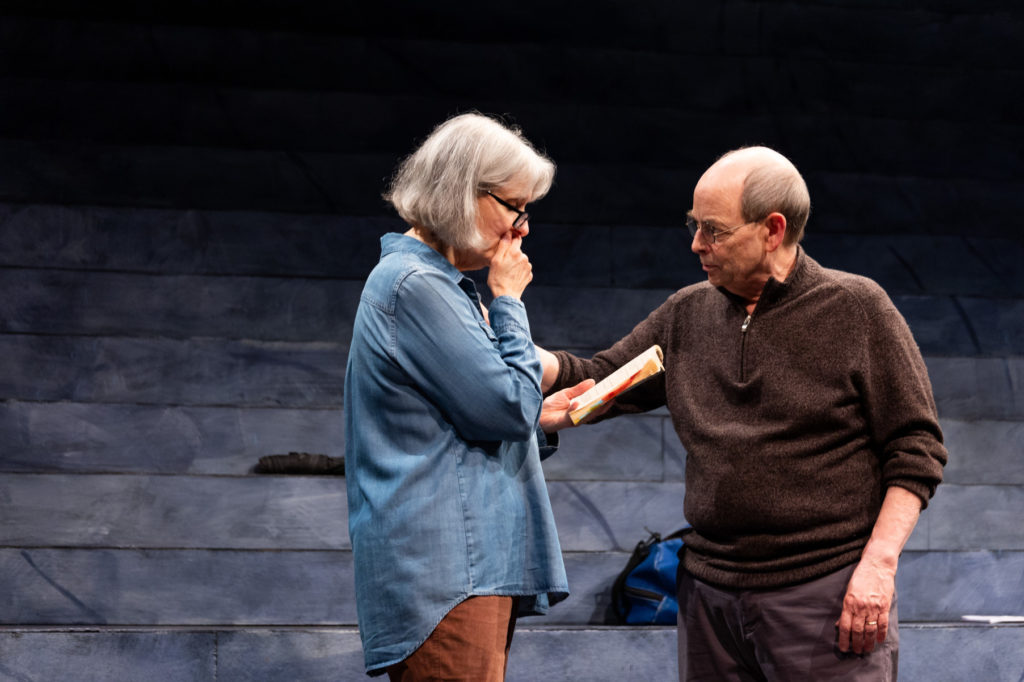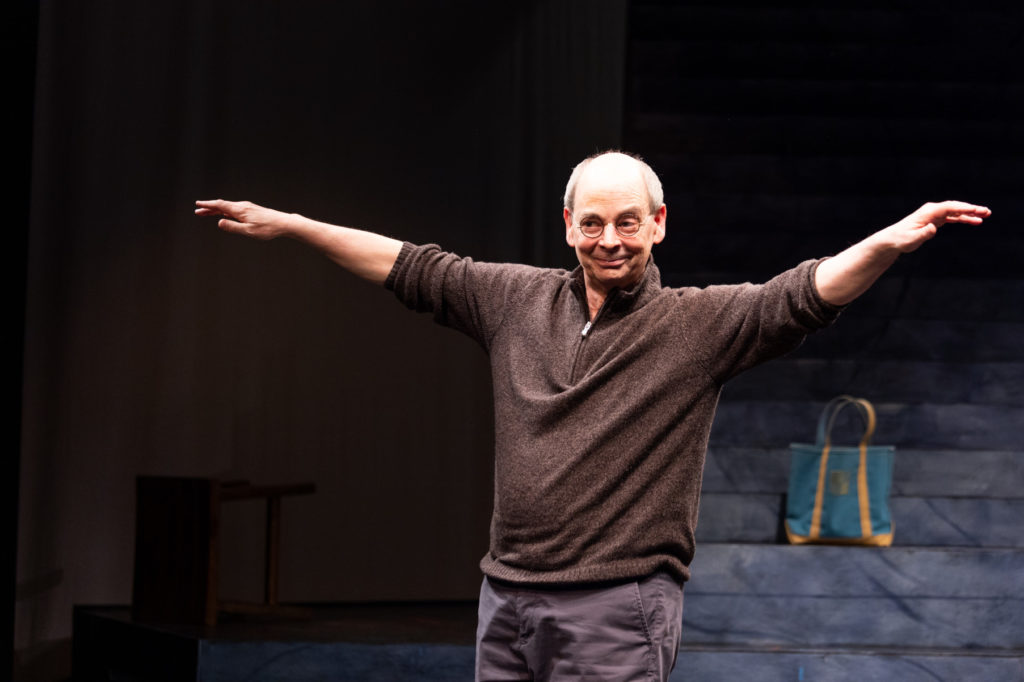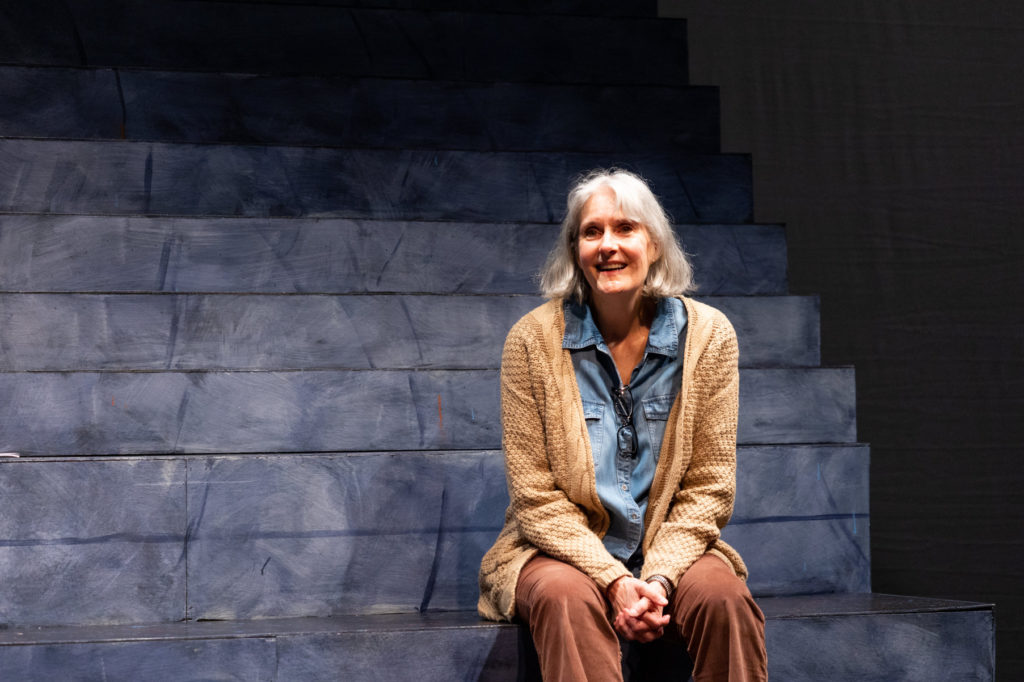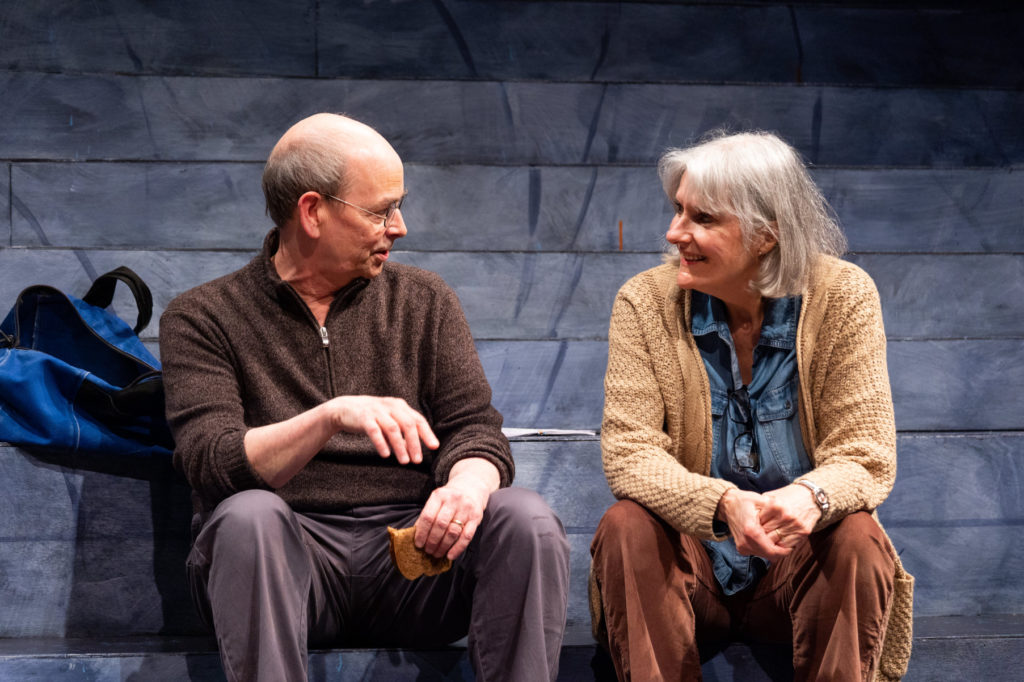 | | |
| --- | --- |
| Role | Name |
| Augie | Larry Paulsen* |
| Anna | Jeanne Paulsen* |
| Leonard (Off-stage) | Terry Edward Moore* |
| Augie Standby | Terry Edward Moore* |
| Anna Standby | Diana Trotter |
| — | — |
| Director | Terry Edward Moore |
| Associate Artistic Director | Daniel Wilson |
| Playwright | John W. Lowell |
| Stage Manager | Phillip James Randall* |
| Assistant Stage Manager | Eric Newman* |
| Scenic & Lighting Designer | Roberta Russell** |
| Costume Designer | Jae Hee Kim |
| Sound Designer | Johanna Melamed |
| Properties Designer & Technical Director | Richart Schug |
| Production Manager | Matthew Ray |
| Master Electrician | Levin Ritzen |
| Scenic Artist | Matthew Lazure |
| Carpenters | Sasha Chung, Dylan Howard, Matthew Lazure, Britta Baer-Simon |
| Electricians | Rob Falk, Joseph Inglish, Kristopher Jones, Rhys Kiernan, Liza Vaughn |
| Board Operator | Clint Bull |
| Sound Engineer | Kyle Thompson |
| Sound Assistant | Marty Sisk |
| Outreach Coordinator | Ariel Rose |
| Graphics Designer | Leslie Law |
| Casting Director | Cornelia Duryée |
*Appearing through an agreement between this Theater and Actors' Equity Association, the Union of Professional Actors and Stage Managers in the USA
**Member United Scenic Artists, Local 829