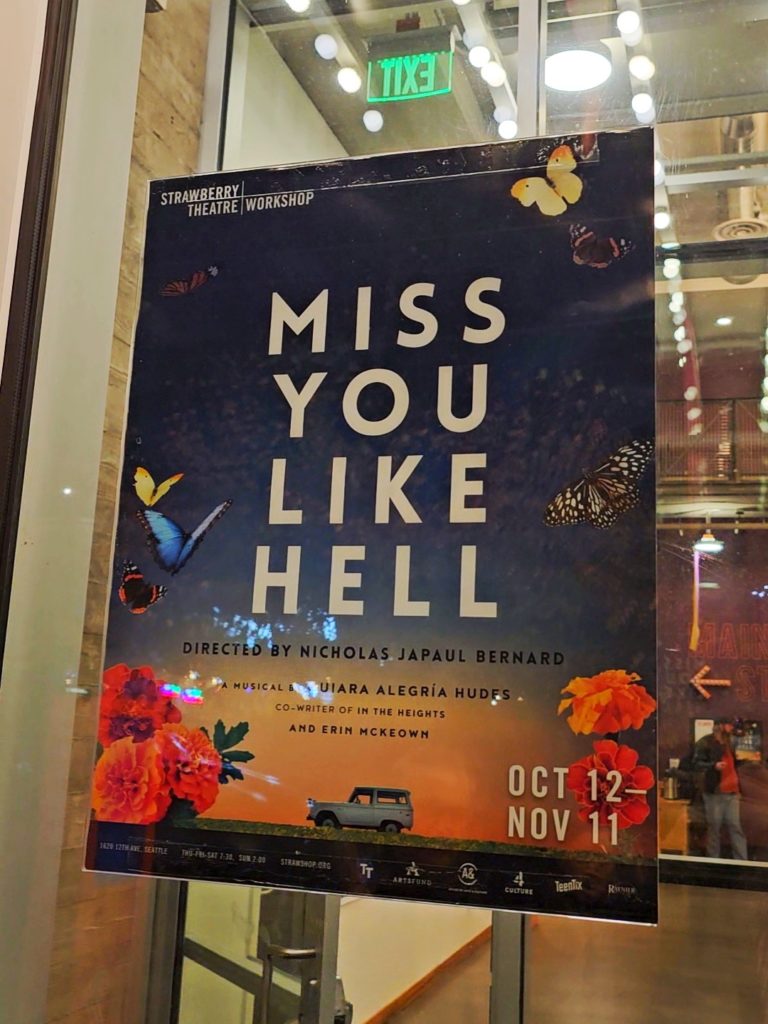 Elevator Thoughts (aka Tweet): Miss You Like Hell musical w/ Strawberry Theatre Workshop at 12th Ave Arts, starring Maggie Carrido & Stephanie Roman, directed by Nicholas Japaul Bernard. Best part was when an audience member loudly exclaimed, "Oh no!" Didn't end like I expected. Pilar O'Connell rocked! Craved a tamale after the show.
Recommendation
See it if you were affected by American immigration laws.

Synopsis from the Theatre: A teenager and her estranged mother—an undocumented Mexican on the verge of deportation—embark on a road trip across the United States to mend their frayed relationship. Combined with the musical talent of Erin McKeown, Pulitzer Prize winning playwright Quiara Alegría Hudes artfully crafts a story of the barriers and the bonds of family, while also addressing the complexities of immigration in today's America.
Attended Performance Date: 10/14/23 (Opening Night) – See my previous preview posts here.
Type: Musical
World Premiere: No
Several or Few Scenes: Several
Several or Few Settings/Locations: Several
Static (Stationary) Set: No
Prior Exposure/Knowledge Required: No
Defined Plot/Storyline: Yes
Live Band/Orchestra: Yes
Equity Actors: 1
Total Number of Actors: 9
Perceived Pace of the Show: Slow to medium
Length (Including Any Intermission): 2 hours
Was there an intermission? No
Was This the First Time I Attended a Production of this Show? Yes and it was also my first time attending a musical by Strawberry Theatre Workshop. I've only previously attended their plays, which are typically good.
Would I See It Again 3 Years from Now? Maybe if it was a full-fledged professional production
Other Rave(s) Not Mentioned in Elevator Thoughts
Rant(s)
Other Musing(s) and Observation(s)
Theatre Company: Strawberry Theatre Workshop
Venue: 12th Avenue Arts
Venue Physical Address: 1620 12th Ave #203, Seattle, WA 98122
Price: Cheap
Tickets: https://www.tickettailor.com/events/strawberrytheatreworkshop/994759
Dates: October 12 to November 11, 2023
Seating: General Admission
Parking: Paid lot or paid street parking. Street parking is extremely limited since it's Capitol Hill. Your best luck would be East of Cal Anderson Park on 11th or 12th Ave. Cheapest paid lots are on 11th Ave next to the park. I highly suggest parking far away or taking the bus since the lots are expensive in Capitol Hill.
Like/Comment/Share my Social Media Posts About this Performance:
Instagram | TikTok | Twitter | Facebook | YouTube | Threads
Buy a Ticket or Learn More:
Other Video +/- Pictures: See pictures in video and under video
Cast and Production Team: See after pictures and/or video below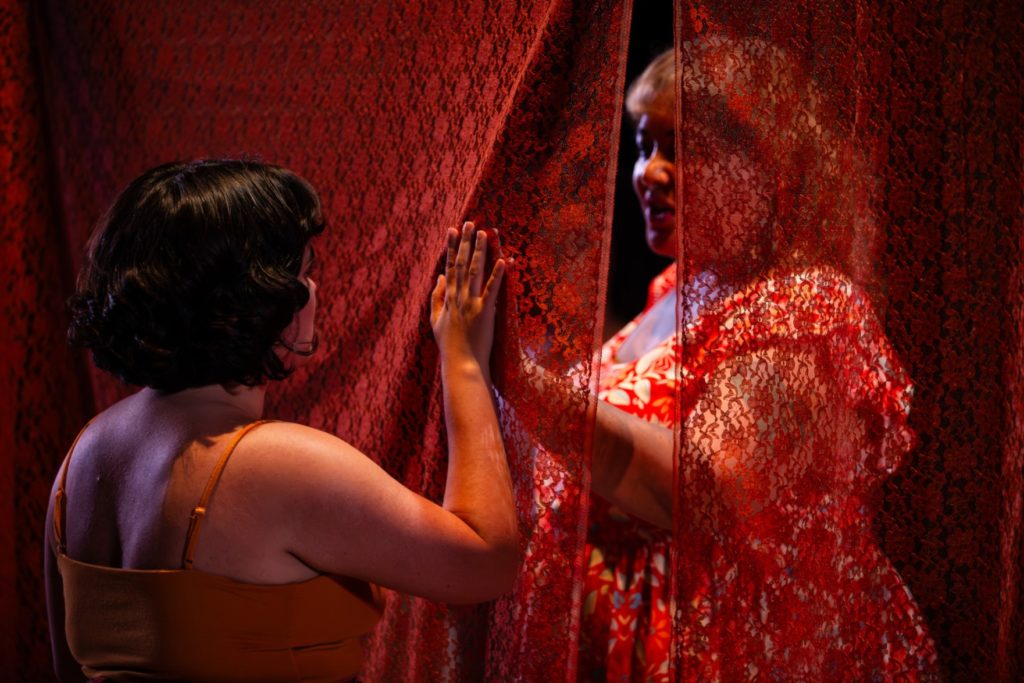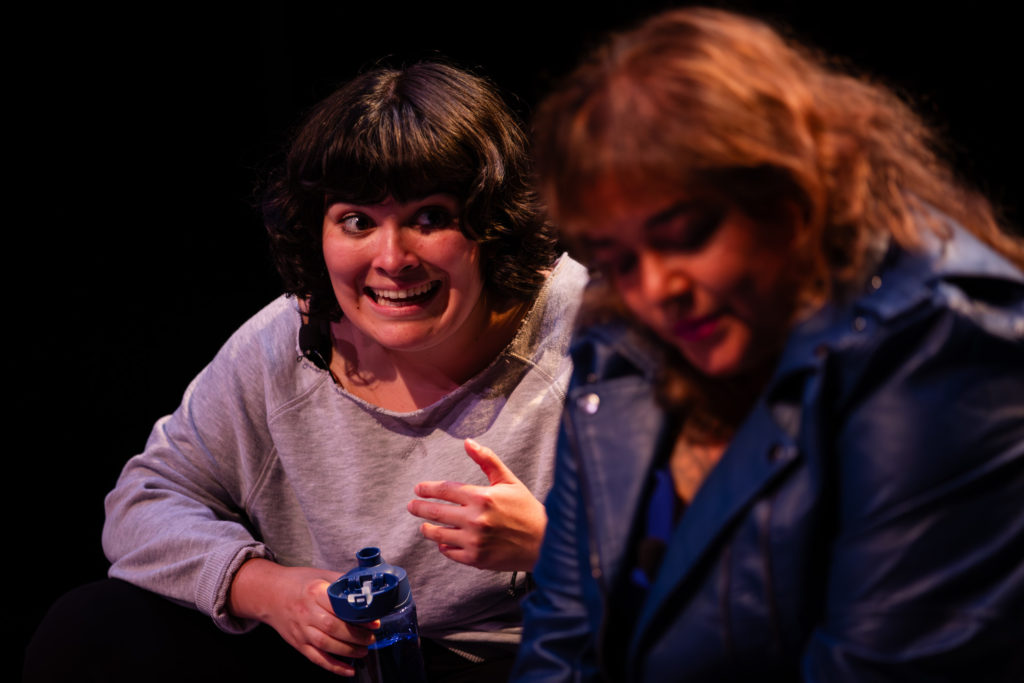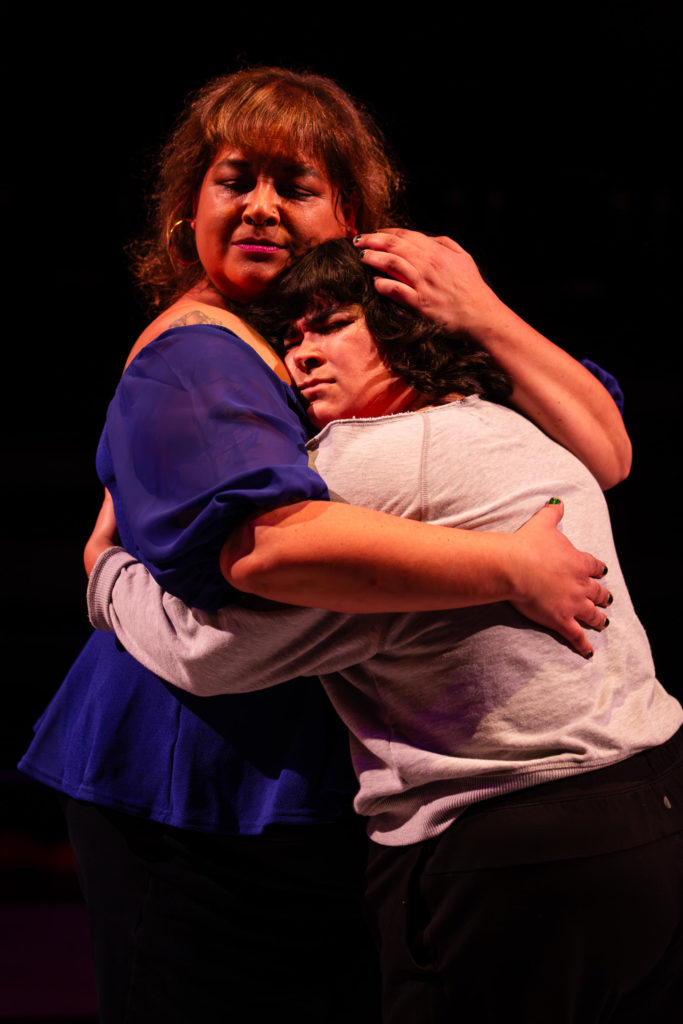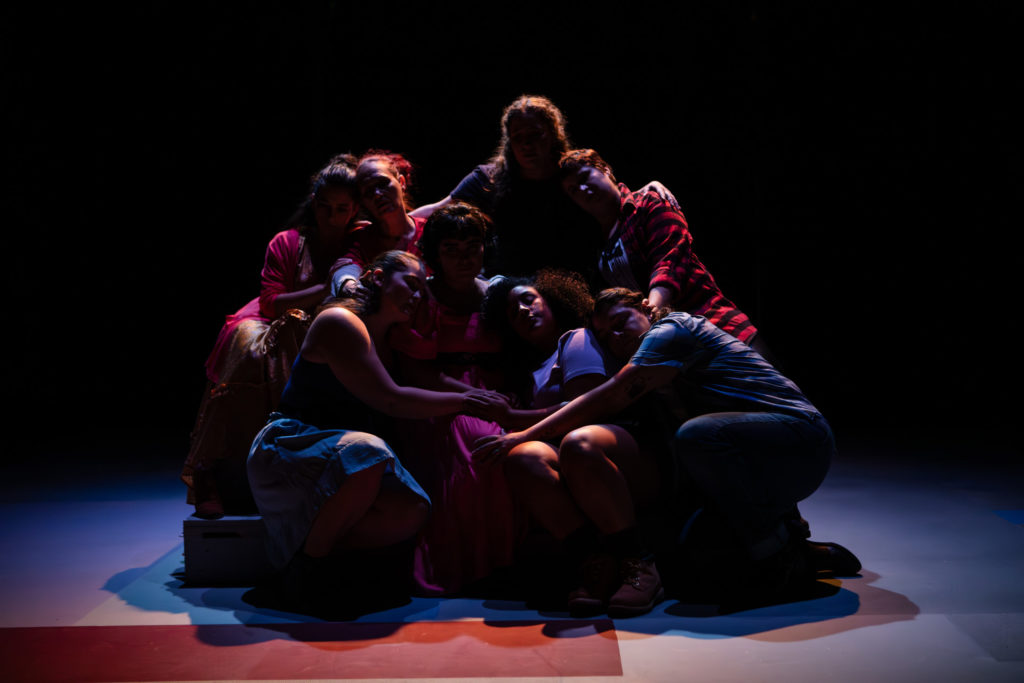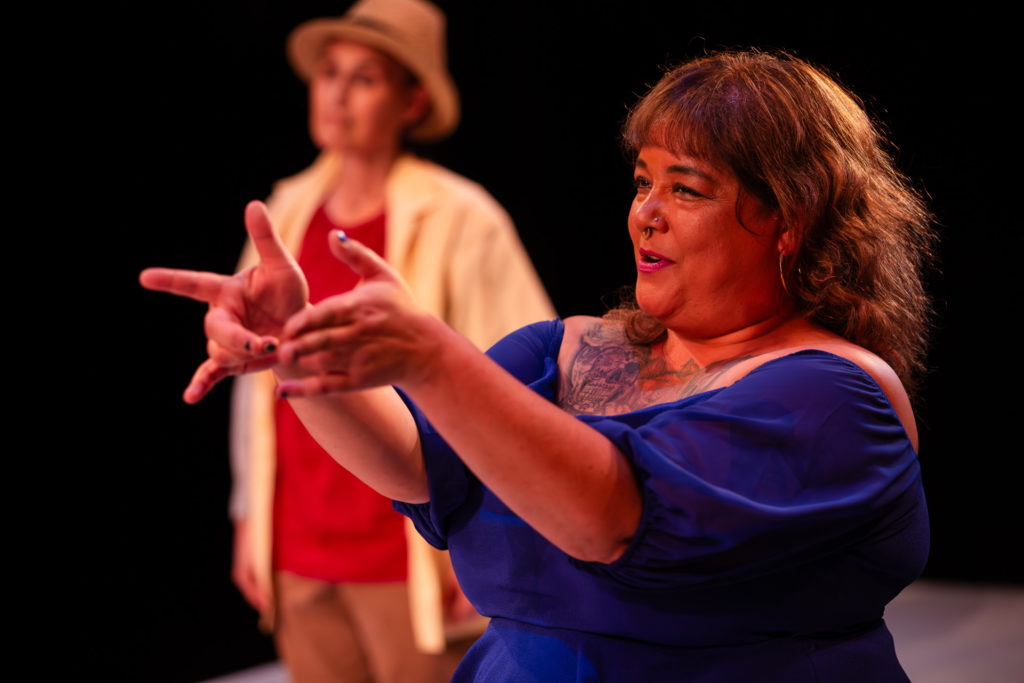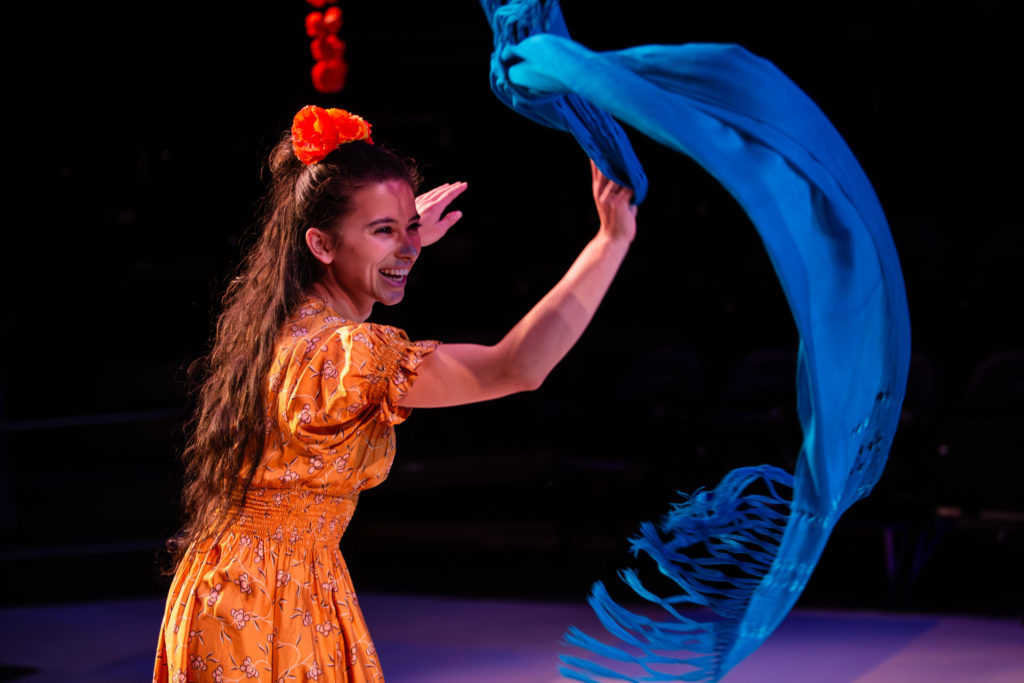 | | |
| --- | --- |
| Role | Name |
| Ensemble/Higgins | Antonieta Carpio |
| Ensemble/Pearl | Jade Guillory-Kaub |
| Beatriz | Maggie Carrido |
| Ensemble/Mo | Pilar O'Connell* |
| Ensemble/Officer | Andreya Pro |
| Olivia | Stephanie Roman |
| Ensemble/Clerk | Olivia Sutherland |
| Ensemble/Manuel | Carolynne Wilcox |
| Ensemble/Lawyer/Ramona | Beth Pollack |
| — | — |
| Director & Choreographer | Nicholas Japaul Bernard |
| Book & Lyrics | Quiara Alegria Hudes |
| Associate Choreographer | Lexi Warden |
| Music & Lyrics | Erin McKeown |
| Music Director | Olivia Pedroza |
| Property Manager | Adam Zopfi Hulse |
| Costume Designer | Pete Rush |
| Lighting Designer | Chih-Hung Shao |
| Stage Manager | Megan Kay Wright |
| Scenic Designer | Greg Carter |
| Assistant Stage Manager | Claudia Landau |
| Graphic Designer | Melanie Wang |
| Dramaturg | Ana Maria Campoy |
| Box Office Manager | Galen Joseph Osier |
| Construction Designers | Andy Swan, Aiyana Stephens, Megan Carleton, Forrest Leonard |
| Band | Simon Alpren, Sam Brown, Toby Bruce, Thomas Cripe, Phil Demaree, Charles Eliot |
* Member Actors Equity Association