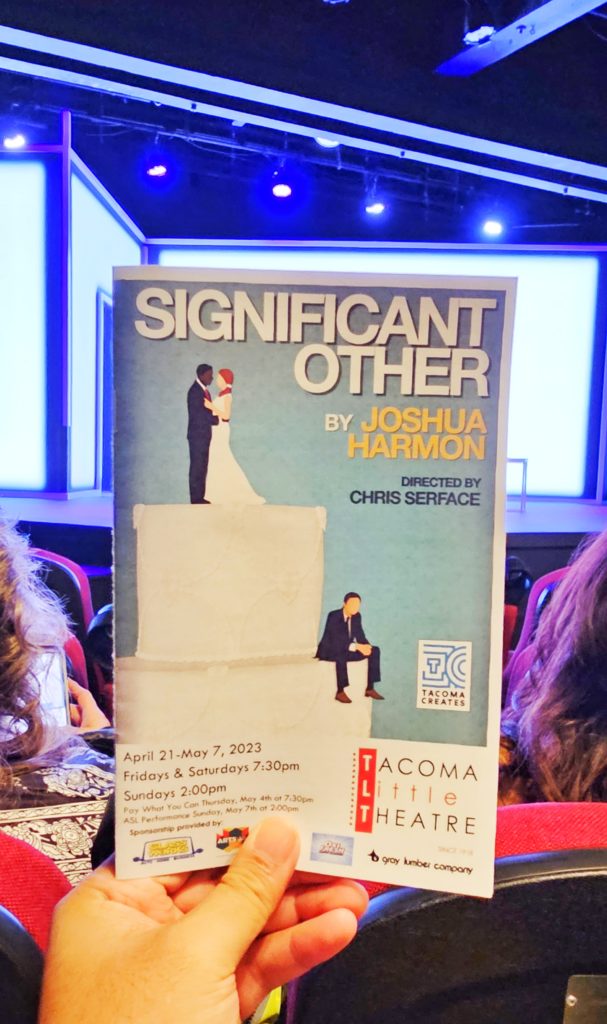 Elevator Thoughts (aka Tweet): Significant Other play by Joshua Harmon at Tacoma Little Theatre. As a regular single gay man whose friends are getting married, this hits home. Romantic comedy that focuses less on love & more on girlfriends. #romcom #friends #friendship
Synopsis from the Theatre: Jordan Berman would love to be in love, but that's easier said than done. So until he meets Mr. Right, he wards off lonely nights with his trio of close girlfriends. But as singles' nights turn into bachelorette parties, Jordan discovers that the only thing harder than finding love is supporting the loved ones around you when they do. But, as they get married one by one, he is left to wonder why life won't give him the same fairytale ending. Significant Other is an unorthodox romantic comedy that celebrates the highs and lows of twenty- something urban life, wedding after wedding after wedding.
Reviewed Performance: 4/21/23 Opening Weekend
Type: Play
World Premiere: No
Several or Few Scenes: Several
Several or Few Settings: Several
Prior Exposure/Knowledge Required: None
Defined Plot/Storyline: Yes
Recommendation: See it especially if you've ever been a single gay man
Was This the First Time I Attended a Production of this Show: Yes
Would I See It Again 3 Years from Now: Probably if it was a professional production
Rating Compared to Other Shows with the Same Production Value:
4.5 stars (Out of 5 Stars)
Equity Actors: 0
Total Number of Actors: 7
Length (Including Any Intermission): 2 hour
Intermission: Yes
Other Rave(s) Not Mentioned in Elevator Thoughts
Stage Background: As usual, Tacoma Little Theatre showcased vibrant projected backdrops on-stage. I particularly liked the simple white modern background displayed before the show, during intermission, and at the curtain call. The club scenes backgrounds were flashy too. See the video and pictures below.
Storytelling: I enjoyed when the main character obsessively recounted/reenacted his love interest stolen moments, especially the wet naked body scene. What can I say, sex sells! Again, check out one of the pictures at the end of this article to see what I'm referring to!
Kiki: Tryphaena Singleton's (who played Kiki) look and outfits were so chic. Great silhouette! You can tell she's also a model in real life.
Cast Doubling: Paul Richter played 3 characters that I didn't even know were the same person until I read the credits after the show! I wish we saw more of his fabulous "omigod, haaaaayyyy gurrrrrl!" gay coworker character though.
Anti-marriage Themes: As a cynical perpetually-single person, I definitely enjoyed the digs towards marriage like comparing marriage to a funeral and feeling like all your engaged friends are dying. There was a great tirade about how straight married couples sometimes lose their individuality and settle into mediocre heteronormativity.
Favorite Line: Something like "'He's a sweet guy' is code for ugly!"
Rant(s)
Energy: Maybe it was the common show-after-opening-night lull but this production needed a little more energy. Maybe speed up some scenes or add more background/transition sounds.
Music: The very last scene contained a critical background song that awkwardly cut out in the middle. I was worried the actors would need to improvise! Fortunately, the music came back on after a minute and the play comfortably concluded. It must have been a long minute for the actors on-stage! Oh, the magical unpredictability of live theatre!
Other Musing(s) and Observation(s)
Suicide Theme: There were some mentions of suicidality that felt out of place in this romantic comedy script. The playwright could have left these out.
Theatre Company: Tacoma Little Theatre
Venue: Tacoma Little Theatre
Venue Physical Address: 210 N I St, Tacoma, WA 98403
Price: Low
Ticket Affordability Options: PWYC (pay-what-you-can) on 5/4/23 and GoldStar
Dates: April 21 to May 7, 2023
Seating: Assigned Seating
Parking: Mostly street parking. I usually like to park one block away on North Yakima Ave. Season ticket holders and donors can access a free parking lot.
Like/Comment/Share my Social Media Posts About this Performance:
Instagram | TikTok | Twitter | Facebook | YouTube
Buy a Ticket or Learn More:
Other Video +/- Pictures: See pictures in video and under video below by Dennis K Photography
Cast and Production Team: See after pictures and video below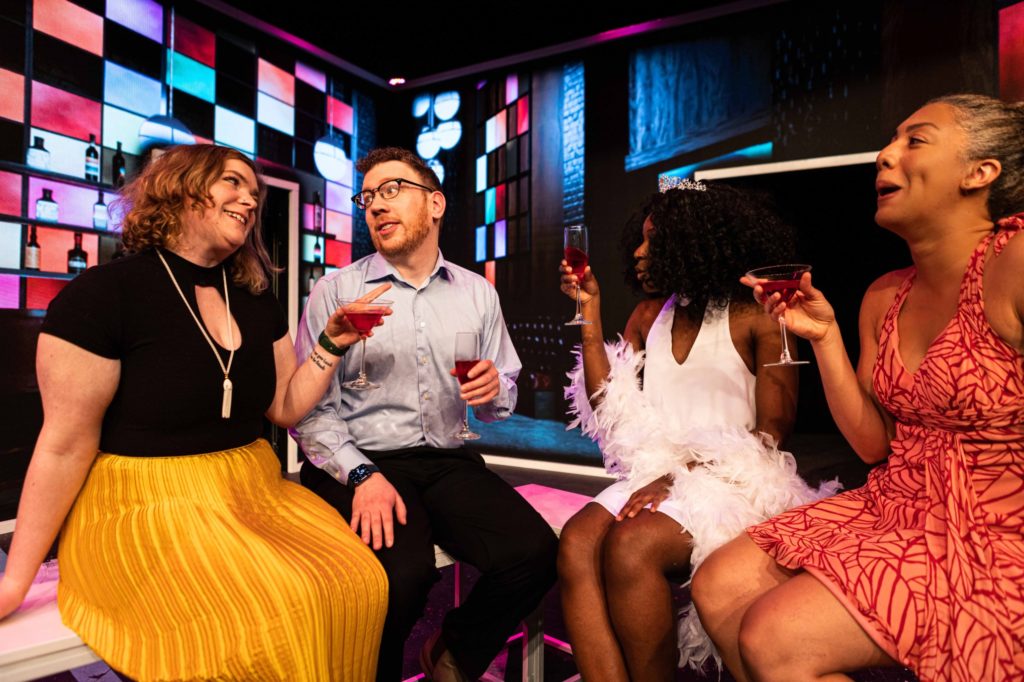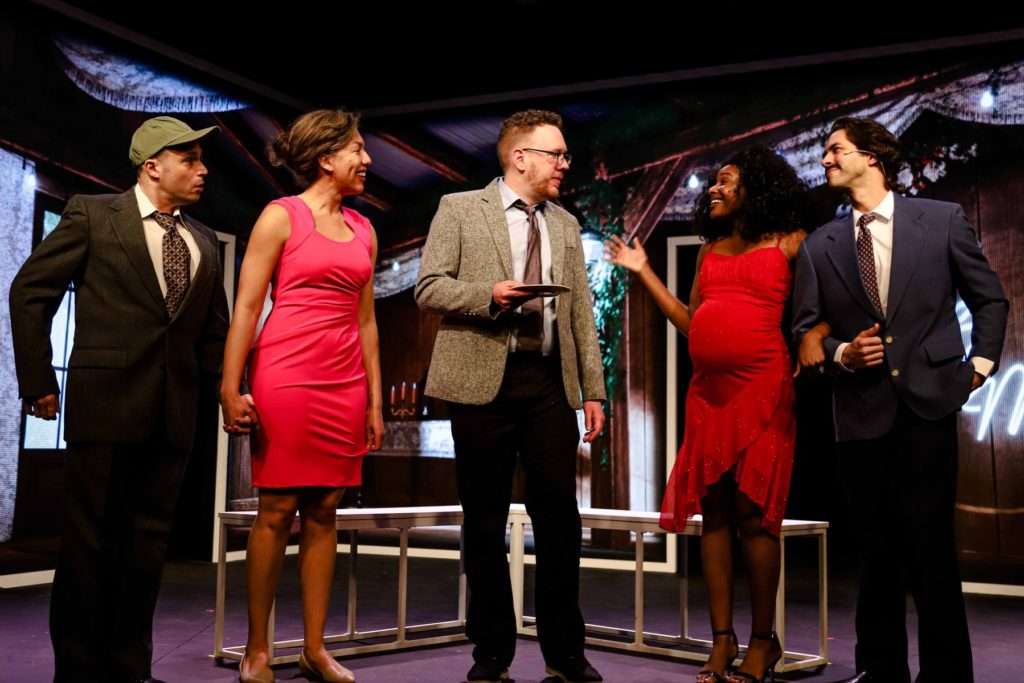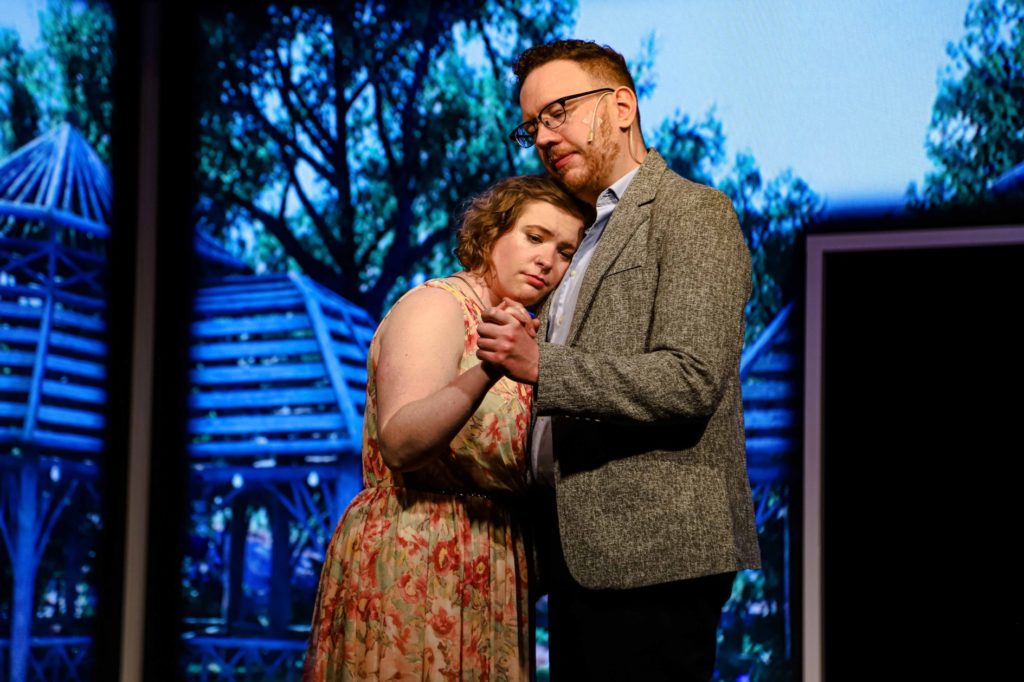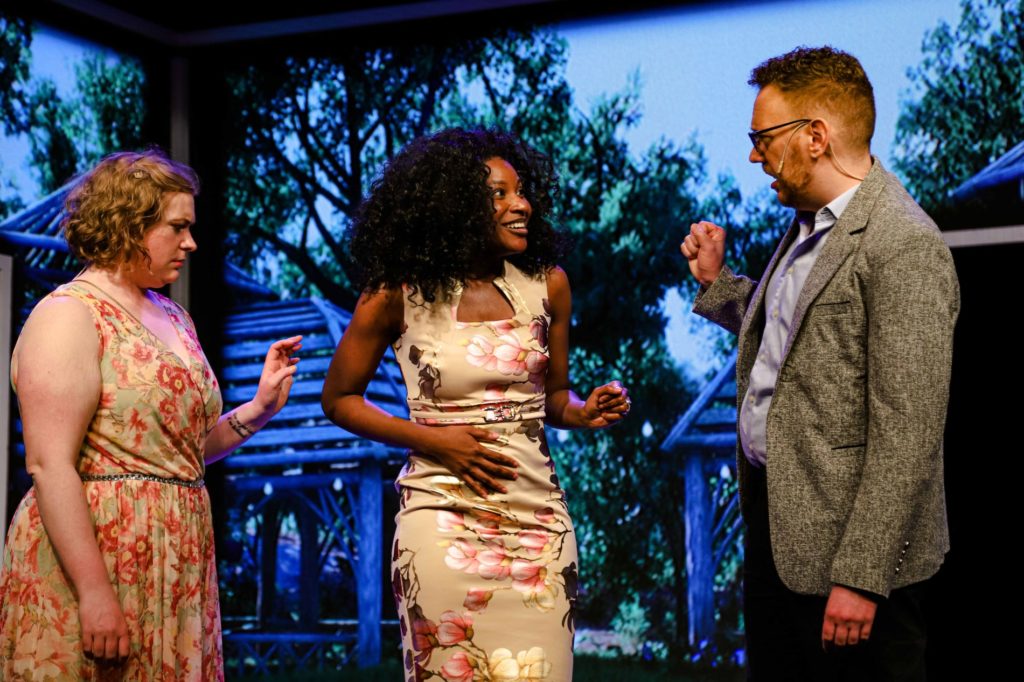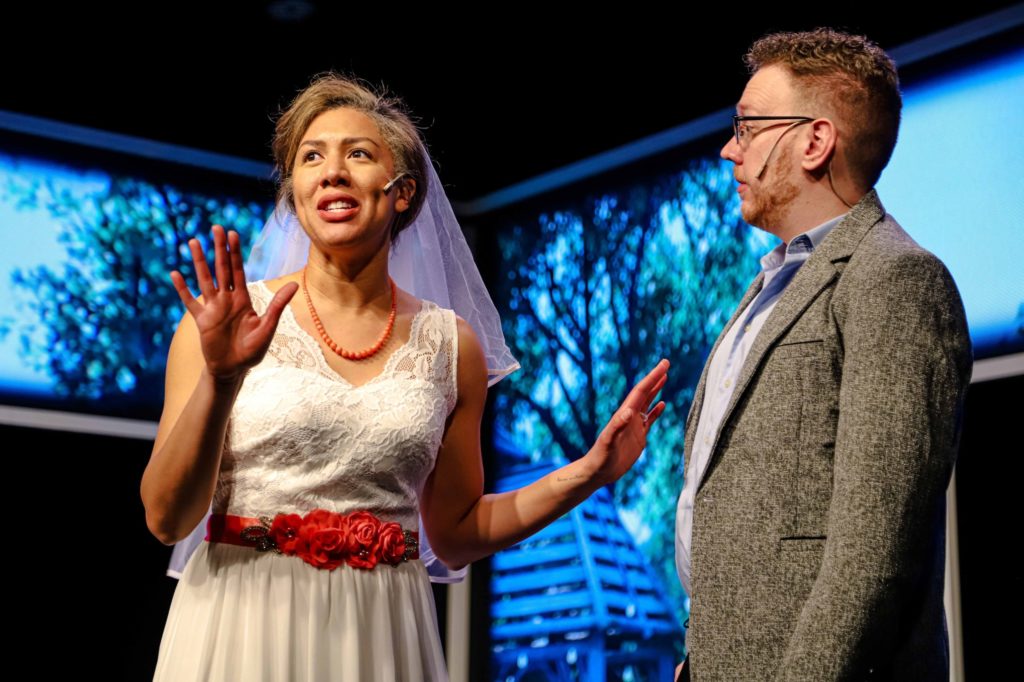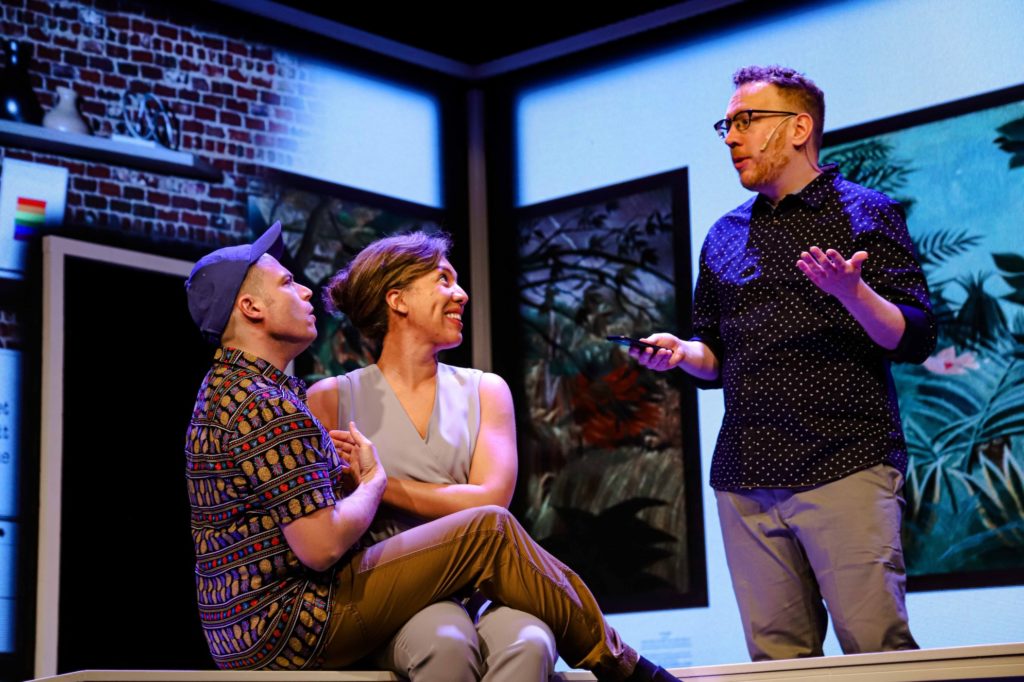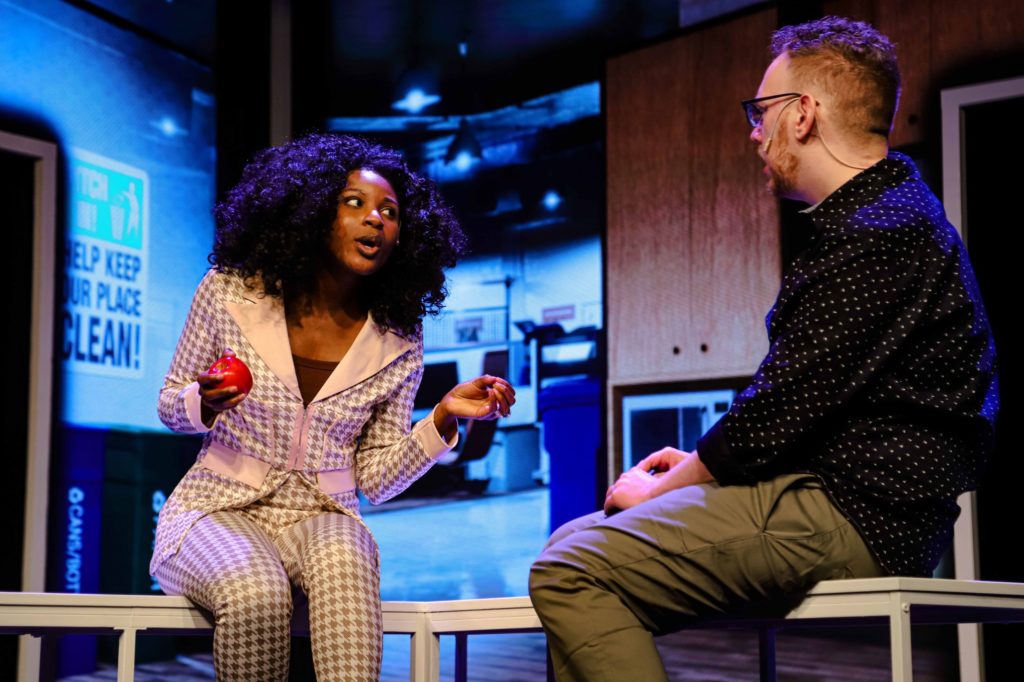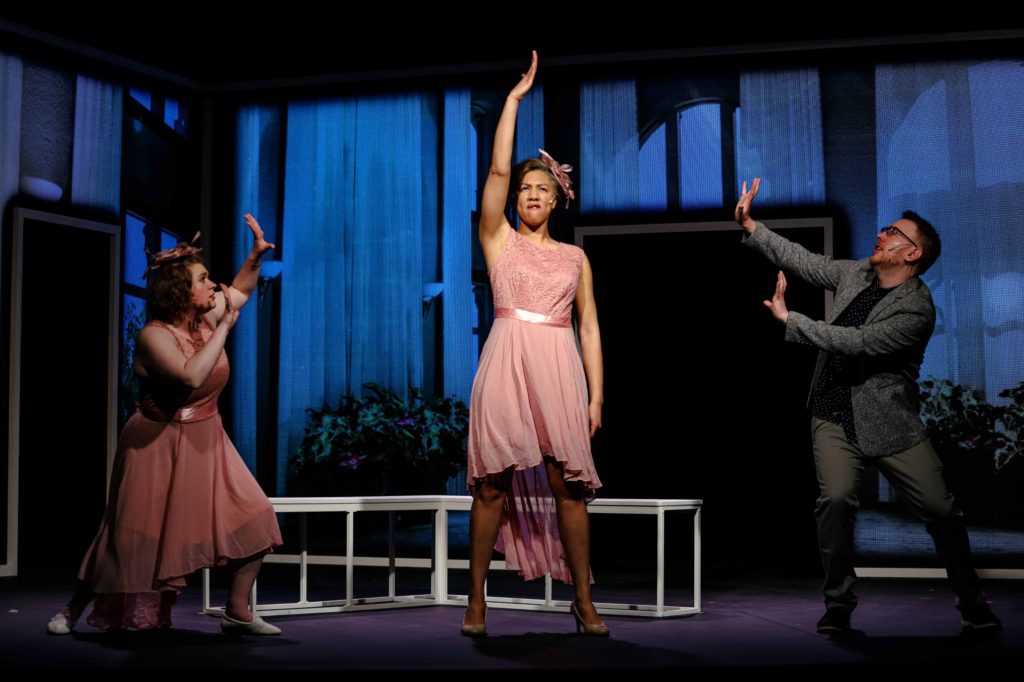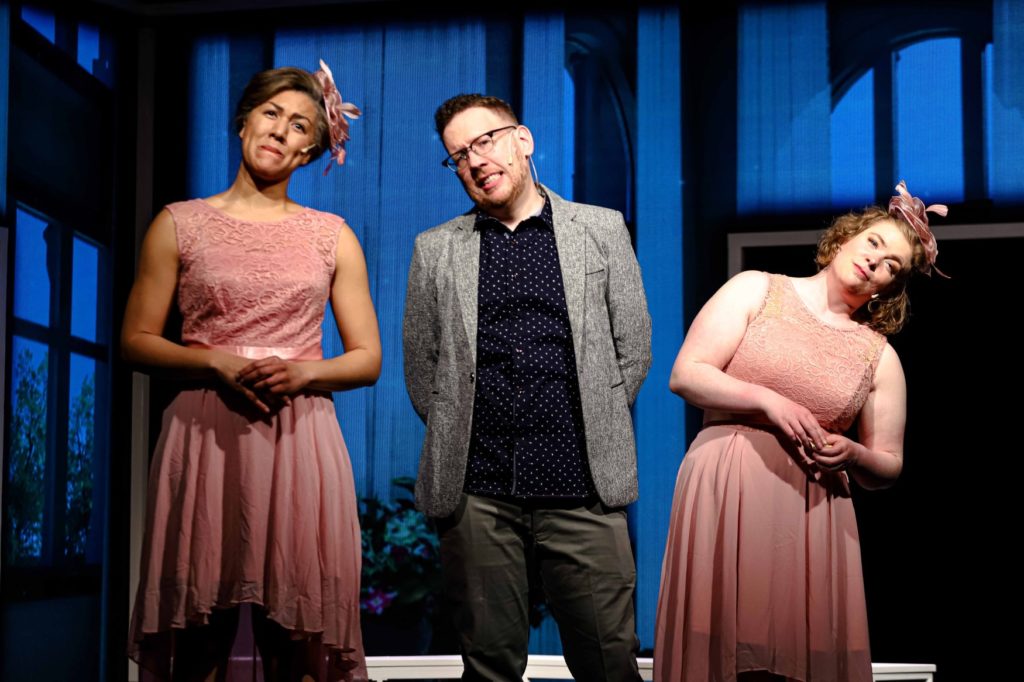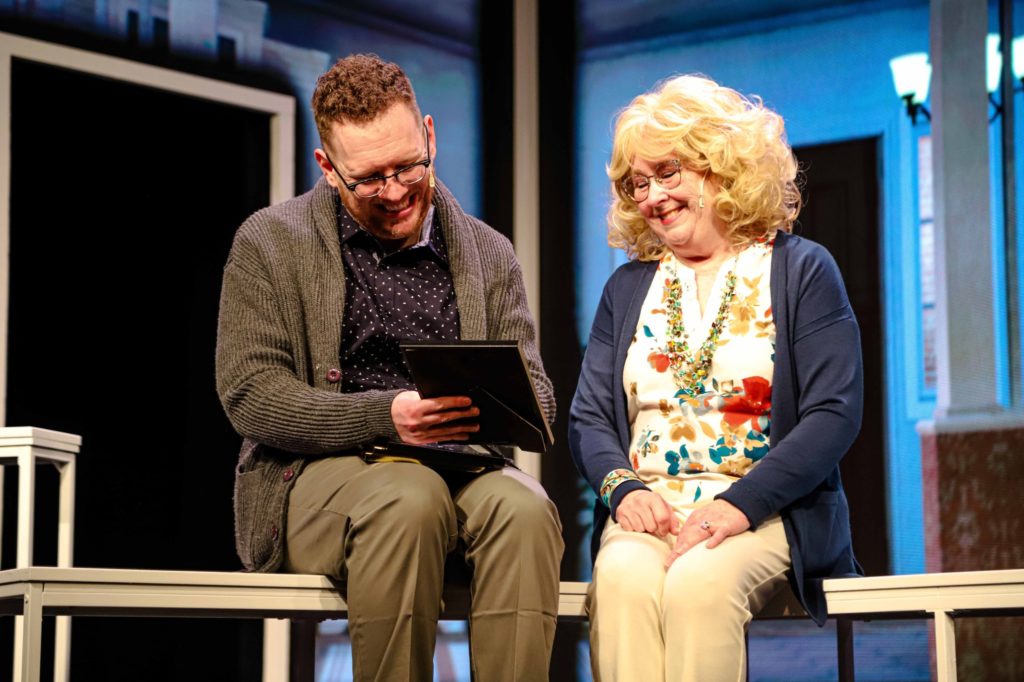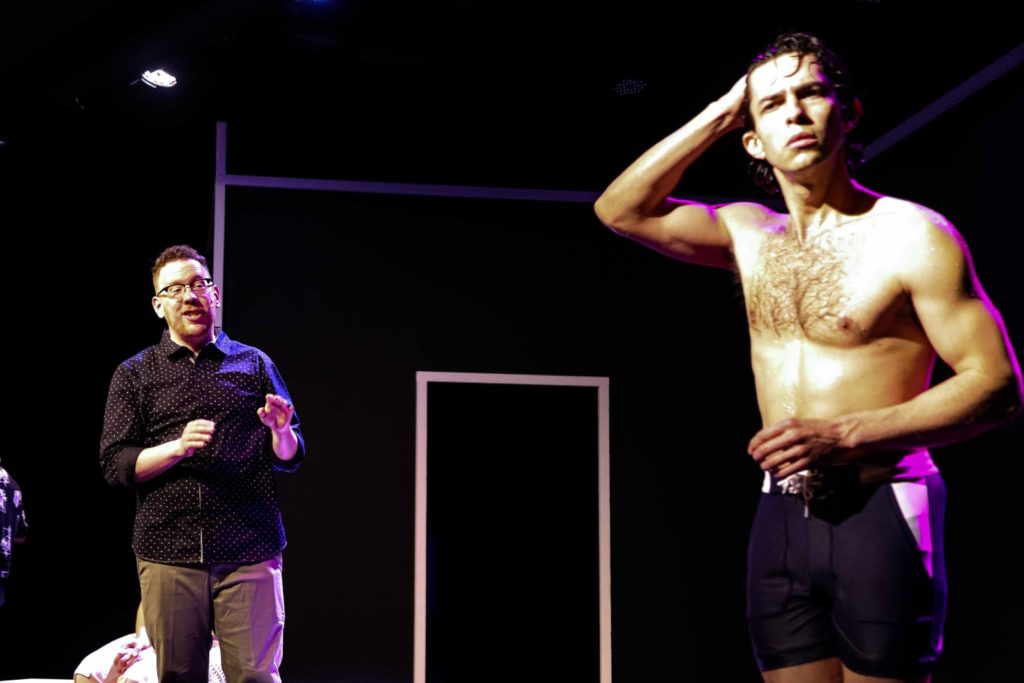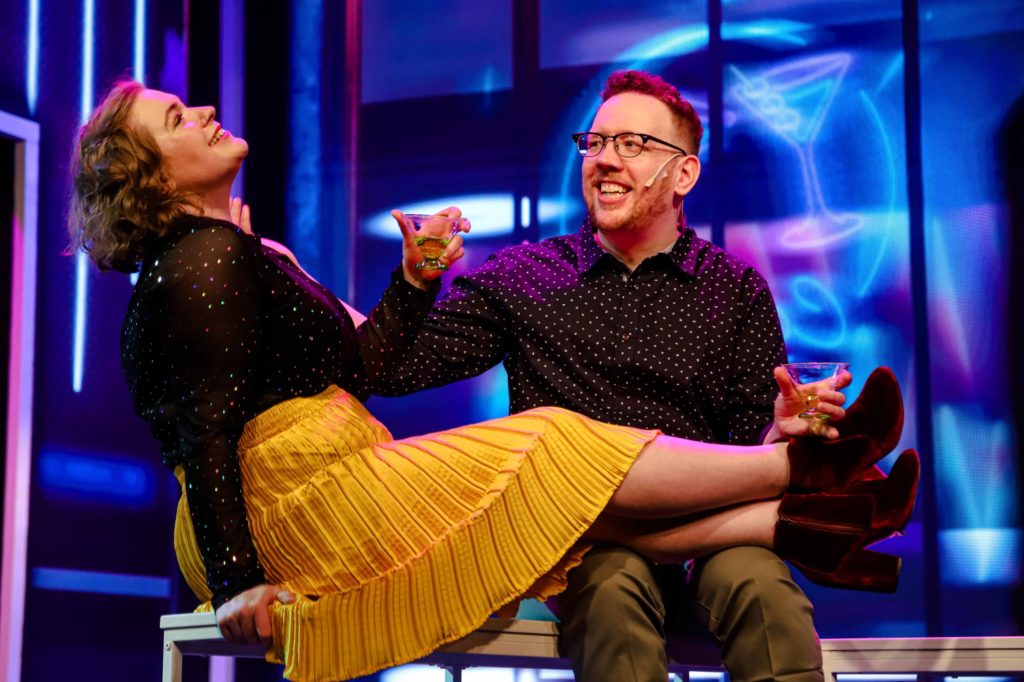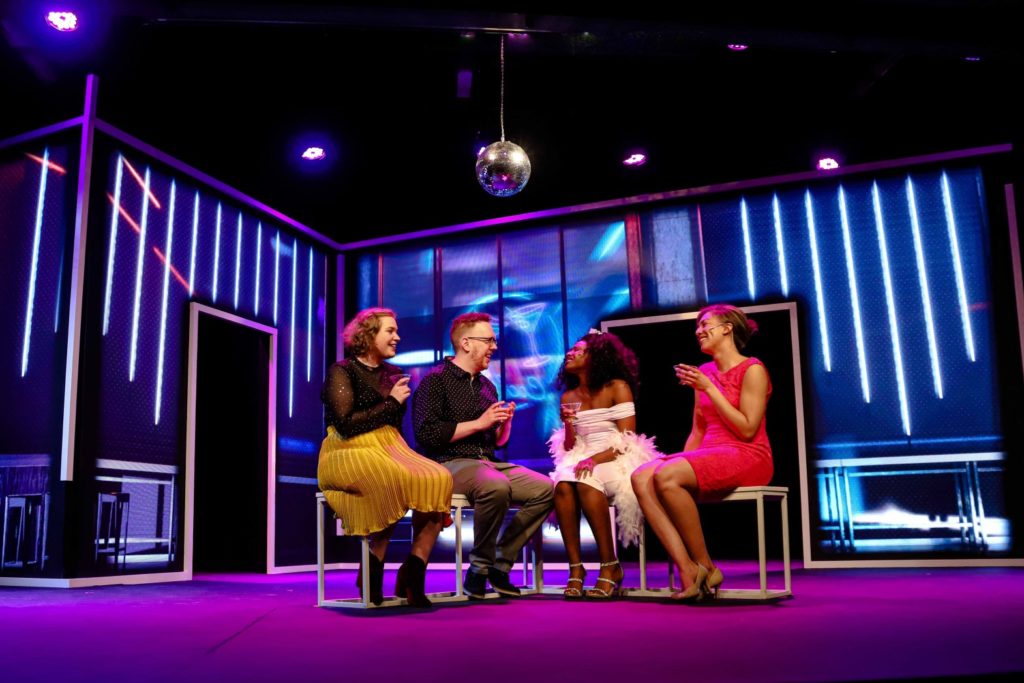 | | |
| --- | --- |
| Role | Name |
| Jordan Berman | Nick Fitzgerald |
| Laura | Corissa DeVerse |
| Vanessa | Amanda McCarther |
| Kiki | Tryphaena Singleton |
| Helene Berman | Sharry O'Hare |
| Will/Conrad/Tony | Rodman Bolek |
| Zach/Evan/Roger | Paul Richter |
| — | — |
| Playwright | Joshua Harmon |
| Director | Chris Serface |
| Assistant Director | Cody Clark |
| Stage Manager | Bethany Bevier |
| Assistant Stage Manager | Erinne Kellogg |
| Technical Director/Scenic Designer/Visuals | Blake York |
| Costume Designer | Michele Graves |
| Production Manager | Dylan Twiner |
| Lighting Designer | Niclas R. Olson |
| Sound Designer/Board Operator | Chandler Garry |
| Lead Carpenter/Properties Designer | Frank Roberts |
| Shop Assistant | Nate Lovitt |
| Scenic Artist | Jennifer York |
| Hair and Wig Consultant | Mauro Bozzo |
| Graphic Design | Blake R. York |
| Photography | Dennis K Photography |
| Tacoma Next Move Interns | Lachlan Desmarais, Sam Hibbard, Sergio Mijares |