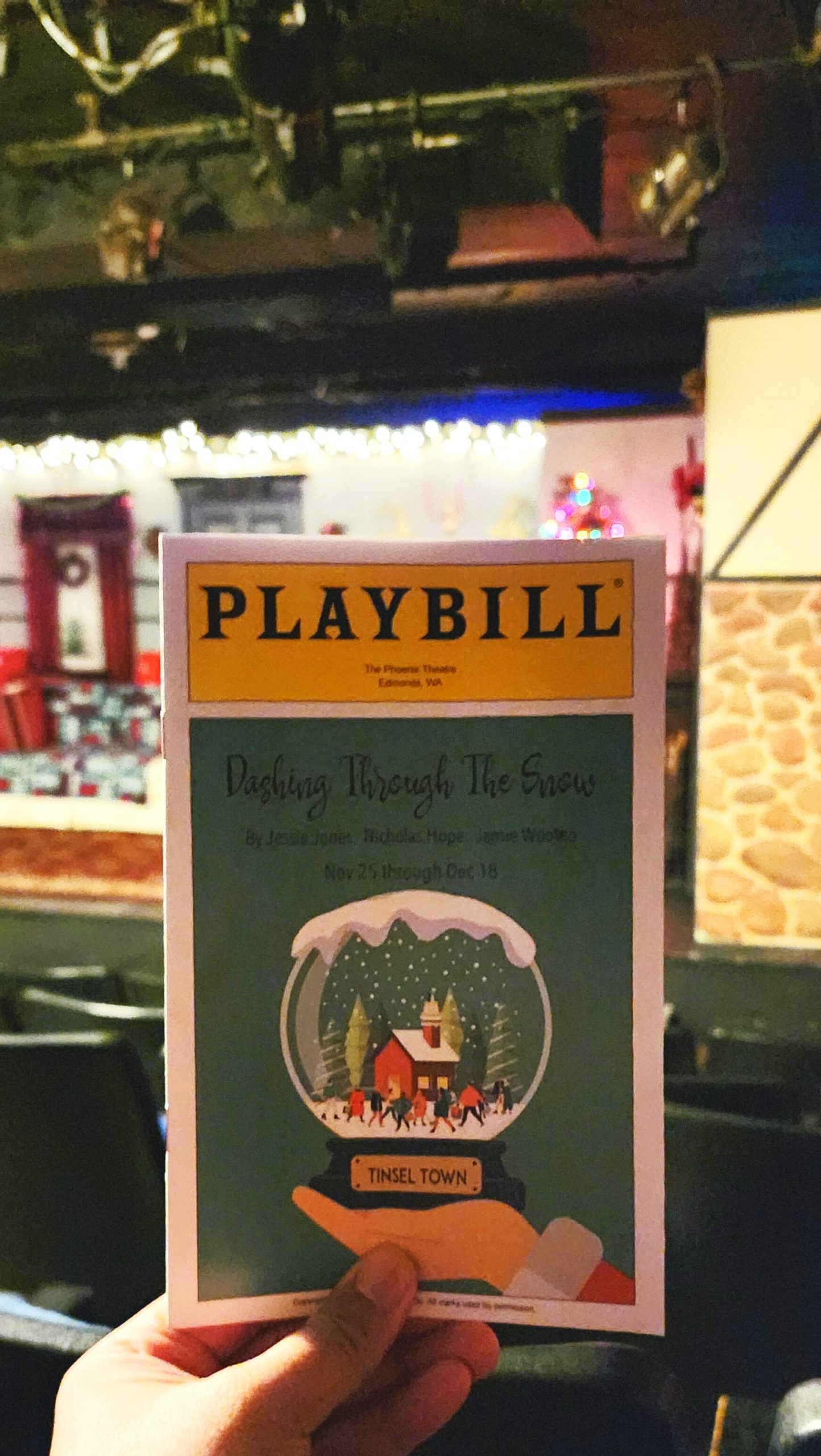 Elevator Thoughts (aka Tweet): Dashing Through the Snow play at The Phoenix Theatre. Four short comedy stories at a Texas bed and breakfast. Unexpected Mrs. Claus affair twist. The dramatic self-involved thespian story was hilarious! #corny #xmas #inn #christmas
Synopsis from the Theatre: A mad-capped comedy that's more fun than a joyride with friends in a one-horse open sleigh! Meet Trina the innkeeper of the Snowflake Inn in Tinsel, Texas. She's frantically trying to prepare for the holidays while dealing with a mixed bag of challenging guests and employees who leave comedic chaos in their wake
Reviewed Performance: 12/2 Evening
Type: Play
World Premiere: No
Recommendation: See it if you like 1) plays by Jones Hope Wooten, 2) ABC Family TV shows with a laugh track 3) or plays portraying stereotypical Texans.
Rating Compared to Other Shows with the Same Production Value:
4 Stars (Out of 5 Stars)
Equity Actors: 0
Length: 2 hours
Intermission: Yes
Other Rave(s) Not Mentioned in Elevator Thoughts
Texas Portrayal: While a lot of the Texan/Southern acting was purposefully over the top and overtly stereotypical (thankfully there were no cowboys!), the play reminded me of when I used to live in Texas especially when I lived in a tiny town with only had one stop light. The actors also portrayed fancy trailer trash really well in the last segment!
Favorite Line: When Mrs. Claus seductively said something like "You were the LARGEST elf. That's why I noticed you."
Rant(s)
Scene Length: The scenes felt too long but this is likely just a problem with the script.
Offstage Dialog: I usually don't like watching actors conversing with someone offstage via intercom, telephone, or even yelling to someone the audience can't see. I want to see both speakers involved in the dialog.
Theatre Company : The Phoenix Theatre
Venue: The Phoenix Theatre
Venue Physical Address: 9673 Firdale Ave, Edmonds, WA 98020
Price: Cheap
Dates: November 25 – December 18, 2022
Seating: Assigned
Parking: Free lot parking
Social Media Posts About this Performance from Shows I've Seen: Instagram | TikTok | Facebook | Twitter | YouTube
Buy a Ticket or Learn More:
Other Video +/- Pictures: There are also pictures under the video below.