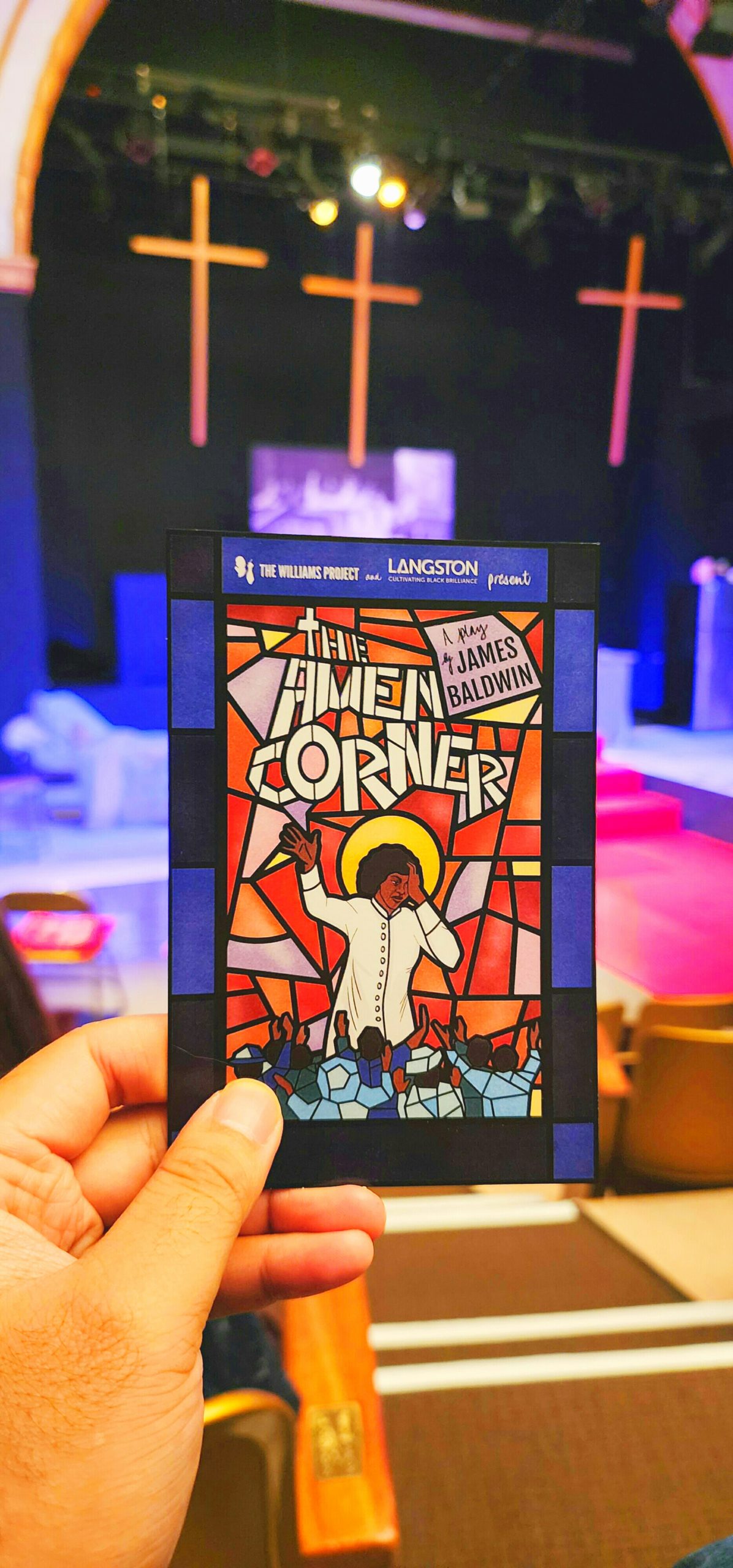 Elevator Thoughts (aka Tweet): The Amen Corner play w/ music by The Williams Project & Langston Seattle at Langston Hughes Performing Arts Institute. Good critique on toxic hypocritical church piety & condemnation. Religious interjections & rich pure black voices were a delight. Love seeing a good unraveling on stage. The audience attended in their Sunday best! #POC #religion #mutiny #BiPOC
Synopsis from the Theatre: In a storefront church in Harlem, Sister Margaret's fierce piety inspires both devotion and fear in her congregation. But when a figure from her past returns, and her son starts looking for answers outside the church door, Sister Margaret finds her standing in danger. As secrets emerge and loyalties are tested, Sister Margaret must fight for her family, her flock, and ultimately, her faith. Equal parts soaring music, prophetic poetry, and gripping family drama, The Amen Corner asks audiences to face the beautiful and frightening path that leads to liberation. And gives space to, as Baldwin says, "let the church say Amen."
Reviewed Performance Date: 11/3/22 Evening
Type: Play
World Premiere: No
Live Band: No
Recommendation: See it! Especially if you grew up in a Christian church.
Would I See It Again 3 Years from Now?: Yes
Rating (Out of 5 Stars): 4.75 stars
Equity Actors: 6 out of 9. First professional production of this play in Seattle!
Rant(s)
The bedroom and kitchen was confusing. Where they located in the same building as the church?
I'm not sure if the production budget could afford this or if it was an intentional creative decision but the folding chairs needed to be replaced with real church pews.
The churchgoers somehow needed better stage blocking. I don't want to see the back of their heads! To be fair, I admit that it's difficult to avoid this with a church stage.
Other Rave(s)
Sister Boxer (Felicia Loud) has a lovely voice. I could listen to her talk or sing all day.
Powerful stern fierce pastor portrayal by Maiya Reaves
Nice background gospel music before performance and during intermission.
Favorite line was something an old man said to the effect of "no woman has ever touched me."
Other Thought(s)
Where were my BiPOC brothas and sistas? This is the first time I've attended Langston Seattle (albeit only 3 times total) where non-POCs were the majority in the audience. The subject matter was even about a black church! Leave a comment on my social media links below if you have any theories.
Theatre Company : The Williams Project
Venue: Langston Hughes Performing Arts Institute
Venue Physical Address: 104 17th Ave S, Seattle, WA 98144
Price: Cheap w/ Pay-what-you-can Options
Dates: November 2-20, 2022
Seating: General Admission
Parking and Cost: Free lot parking or free street parking.
Social Media Posts: Instagram | TikTok | Facebook | Twitter | YouTube
Link(s):
Cast and Production Team: Under the video.
Other Video +/- Pictures: Photography in video and under video are by Michael B. Maine.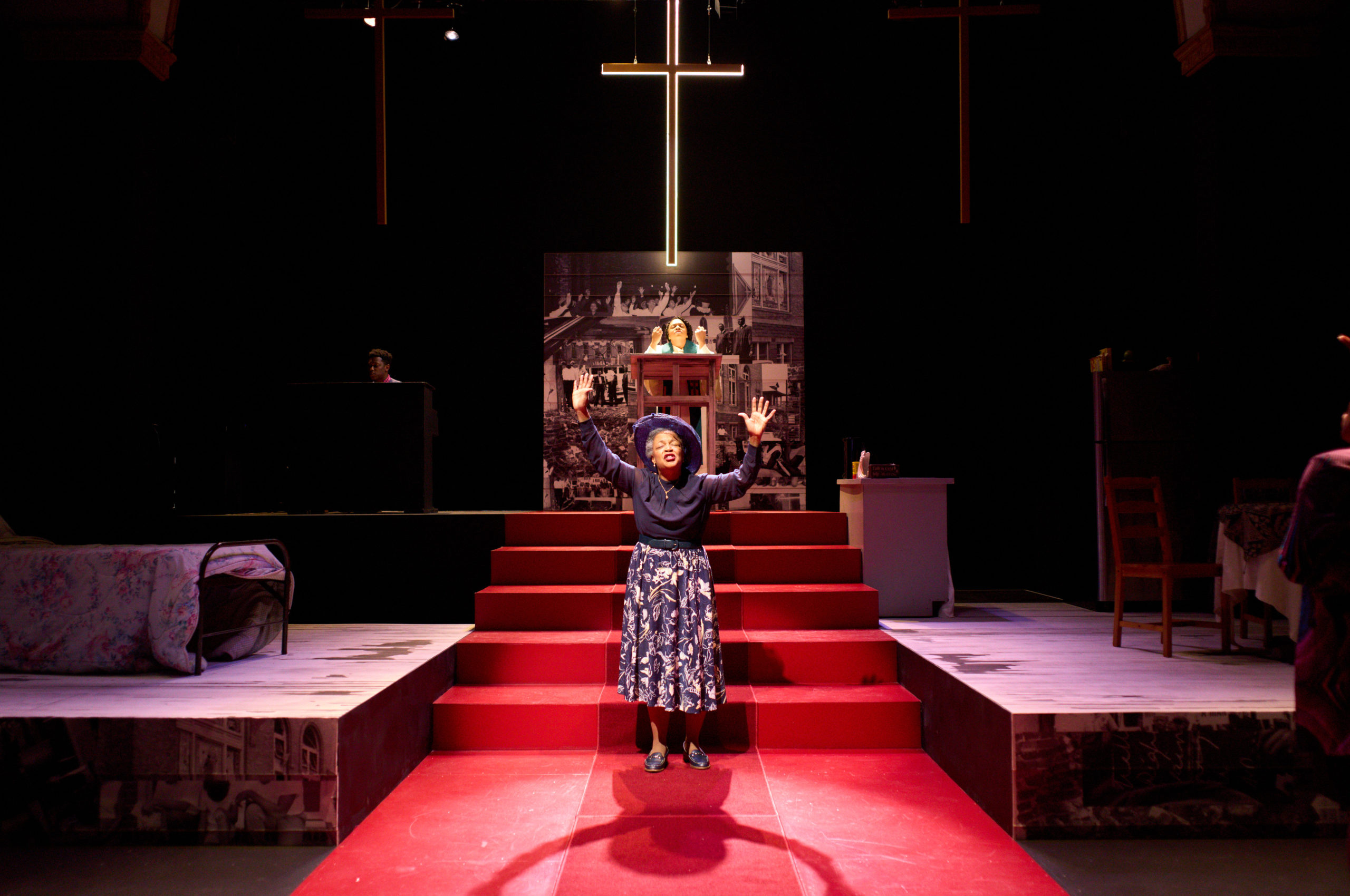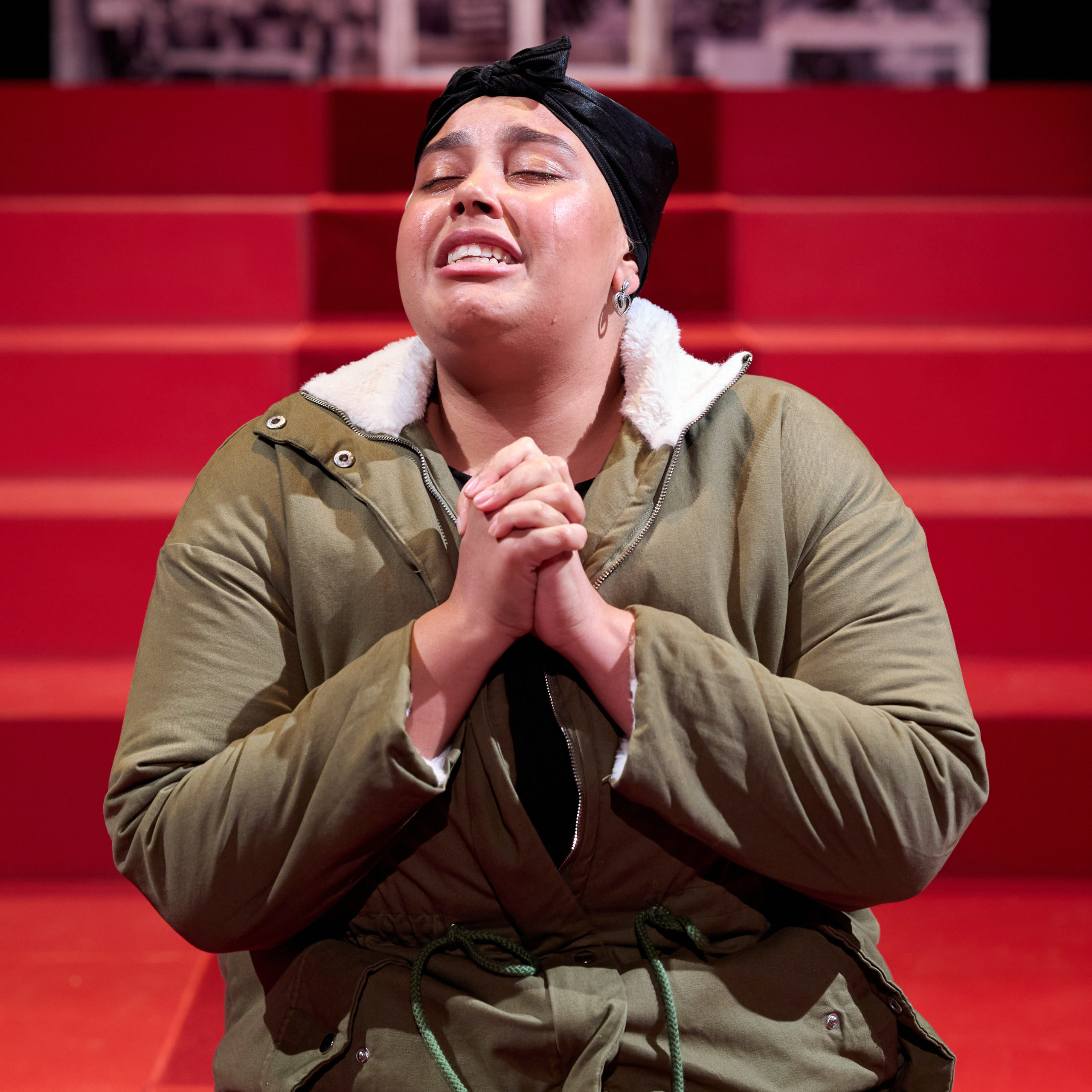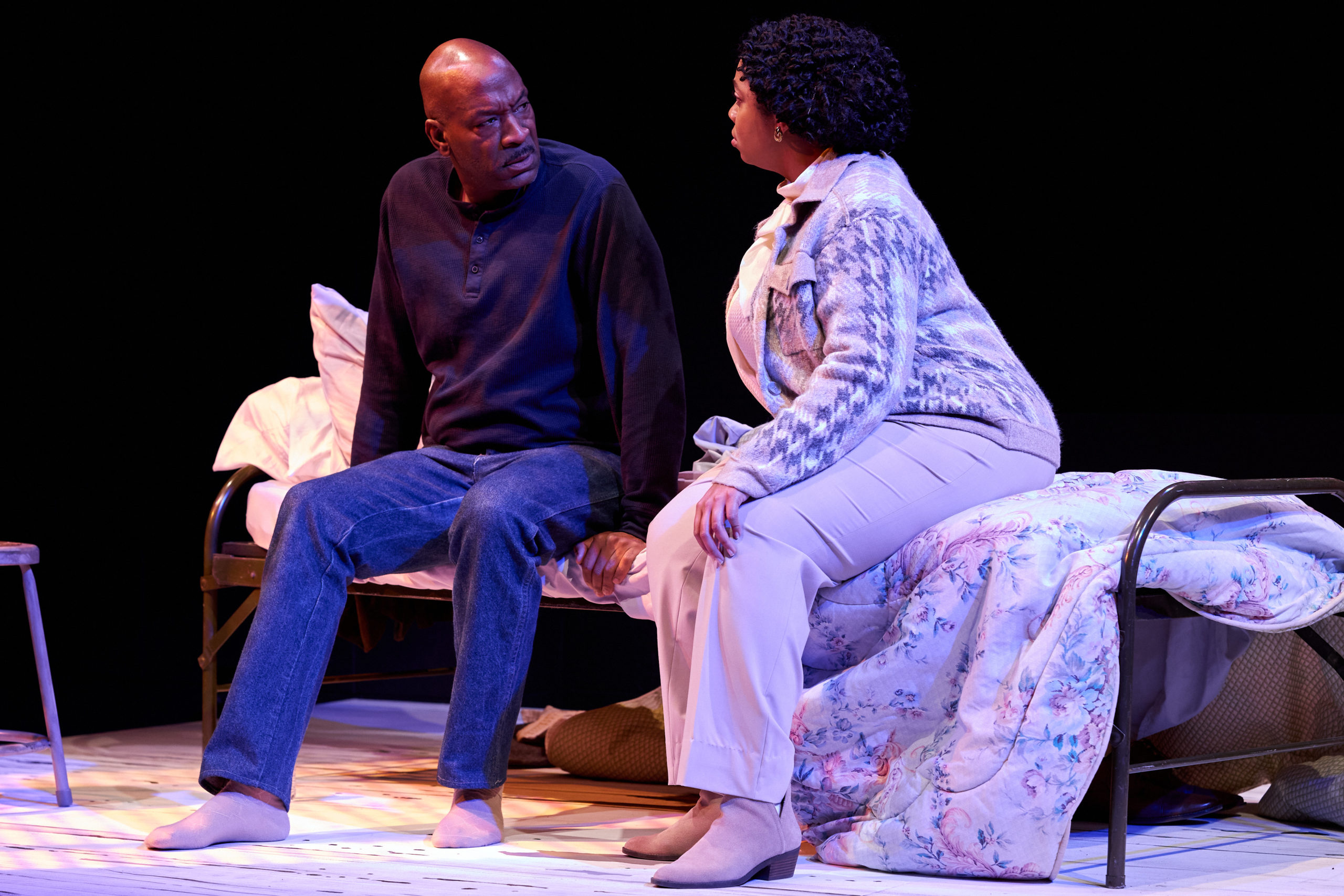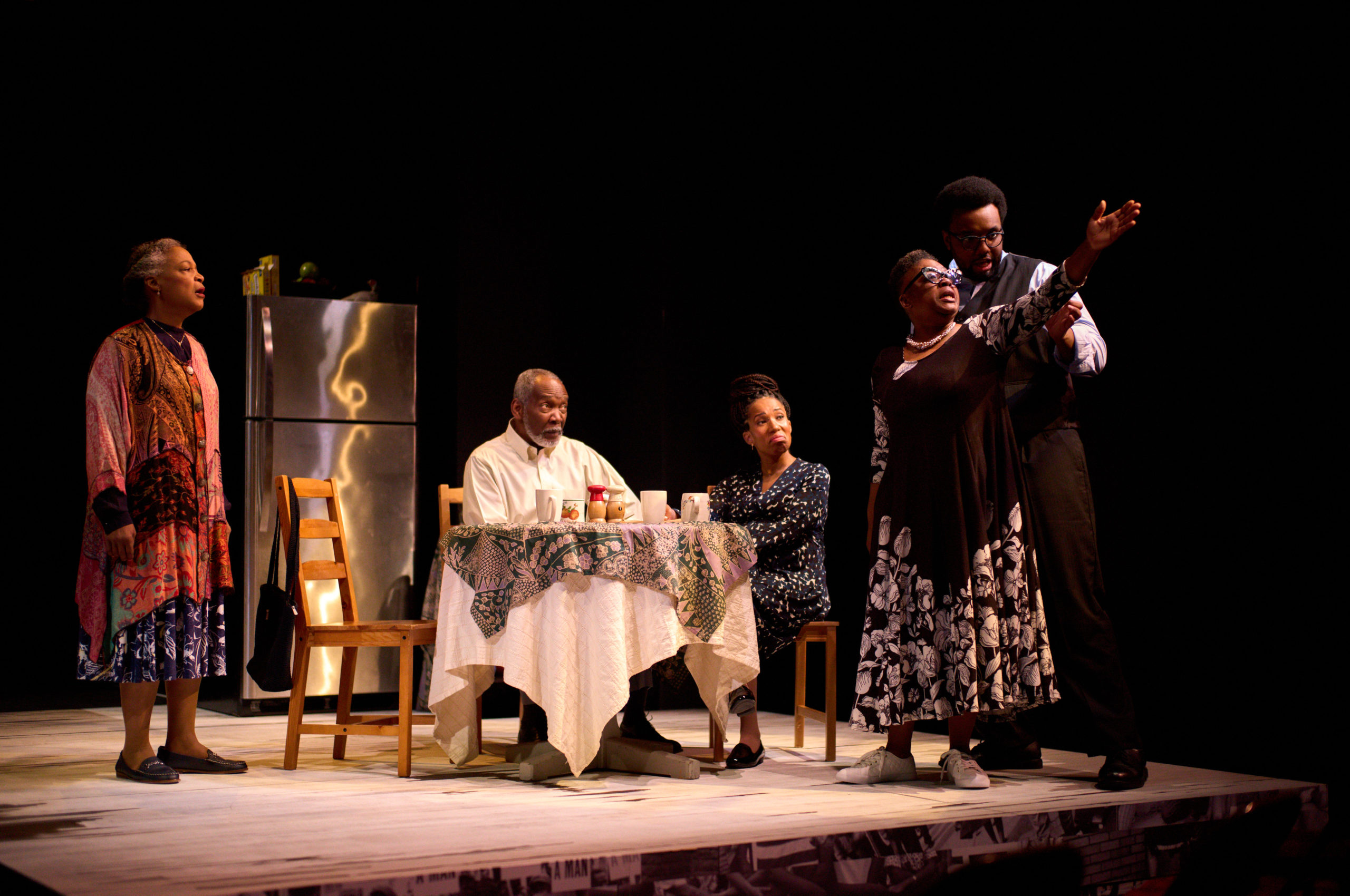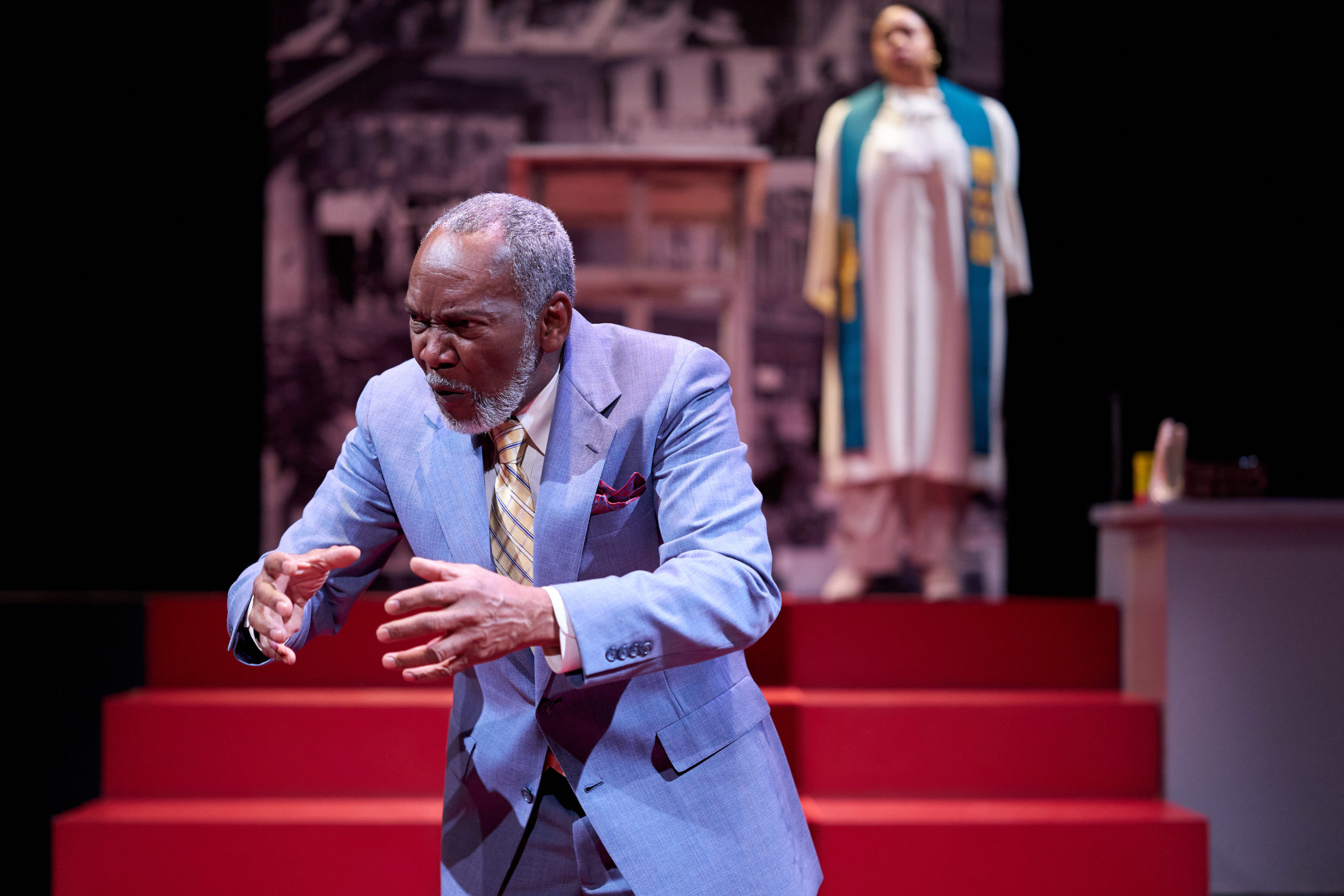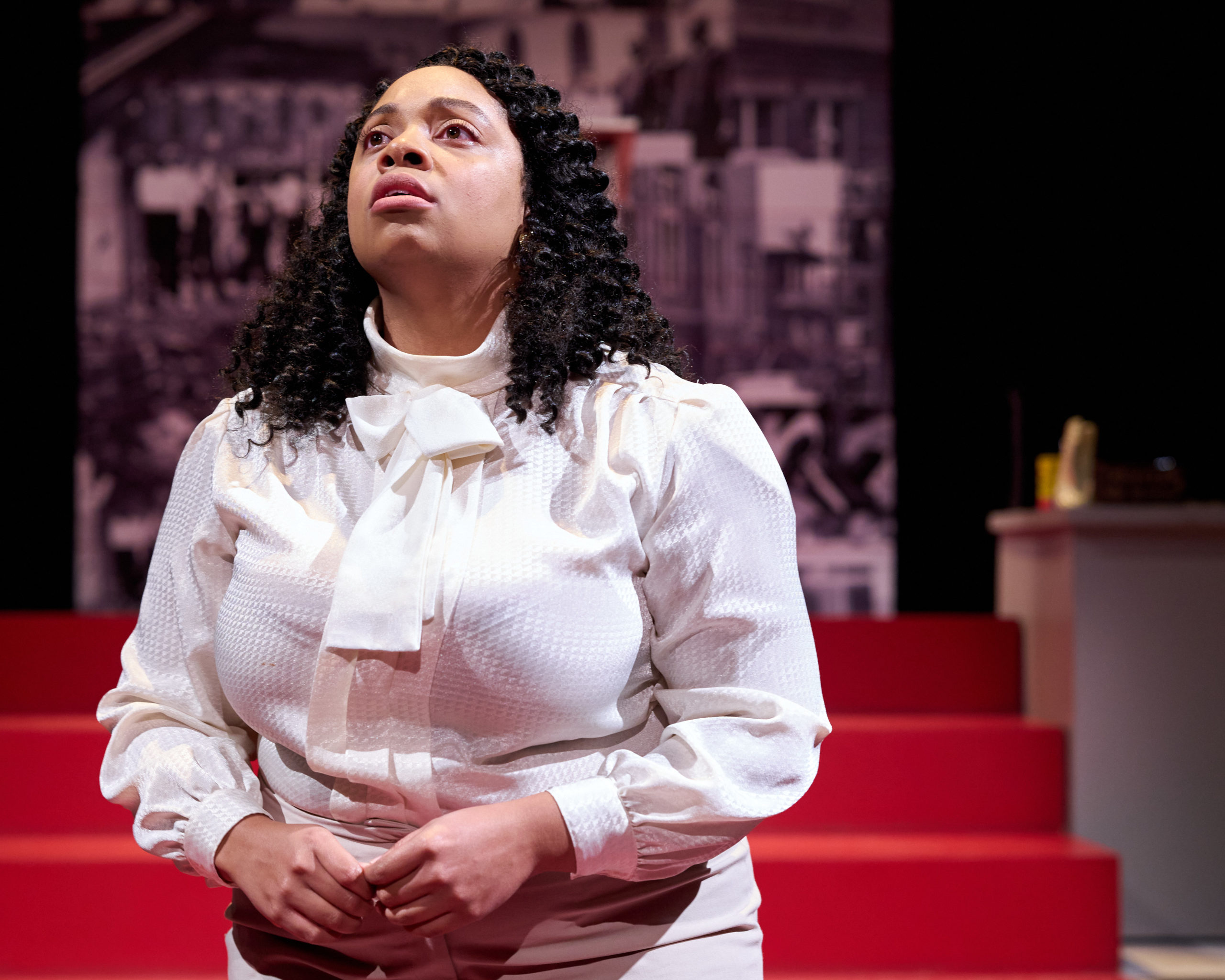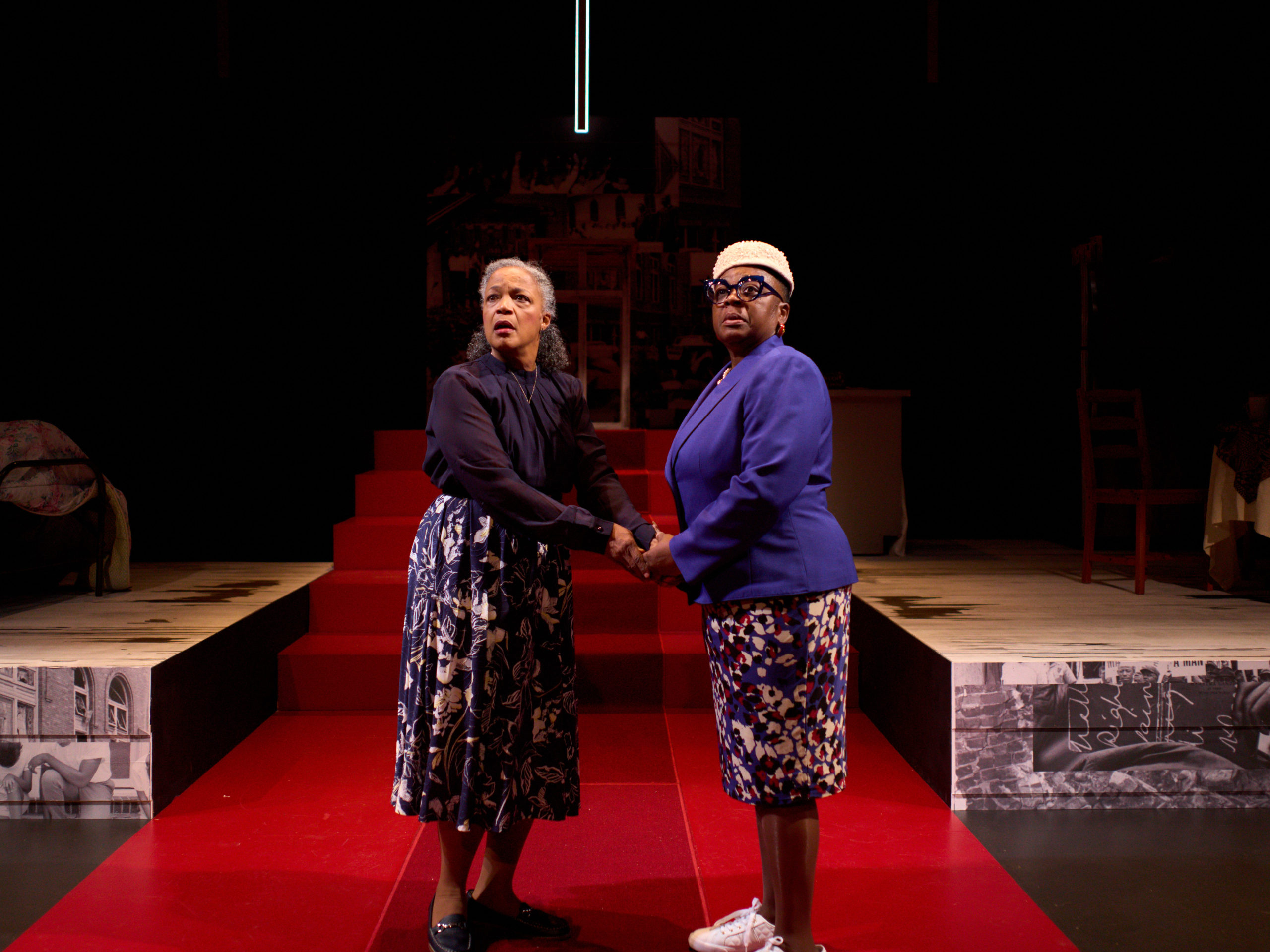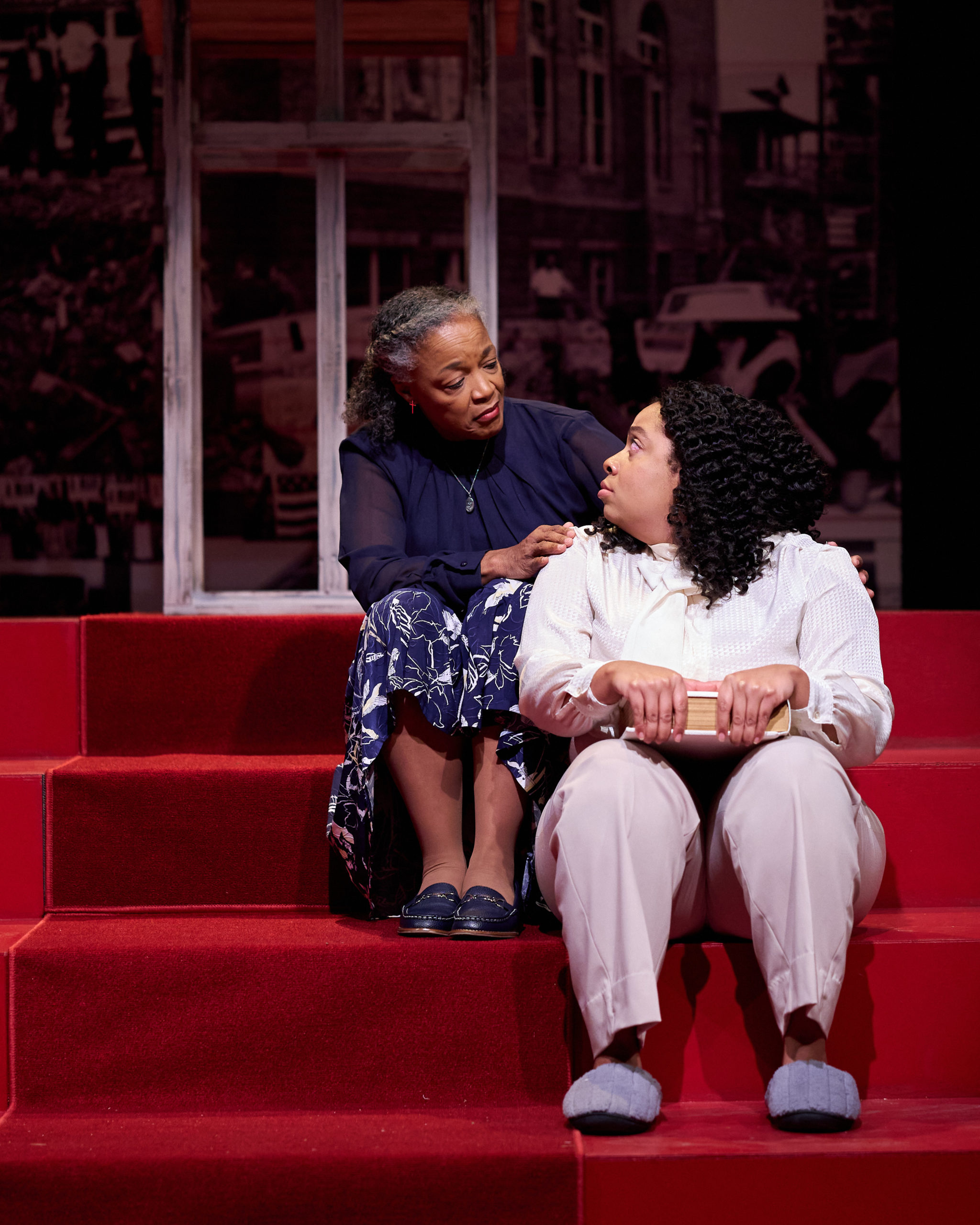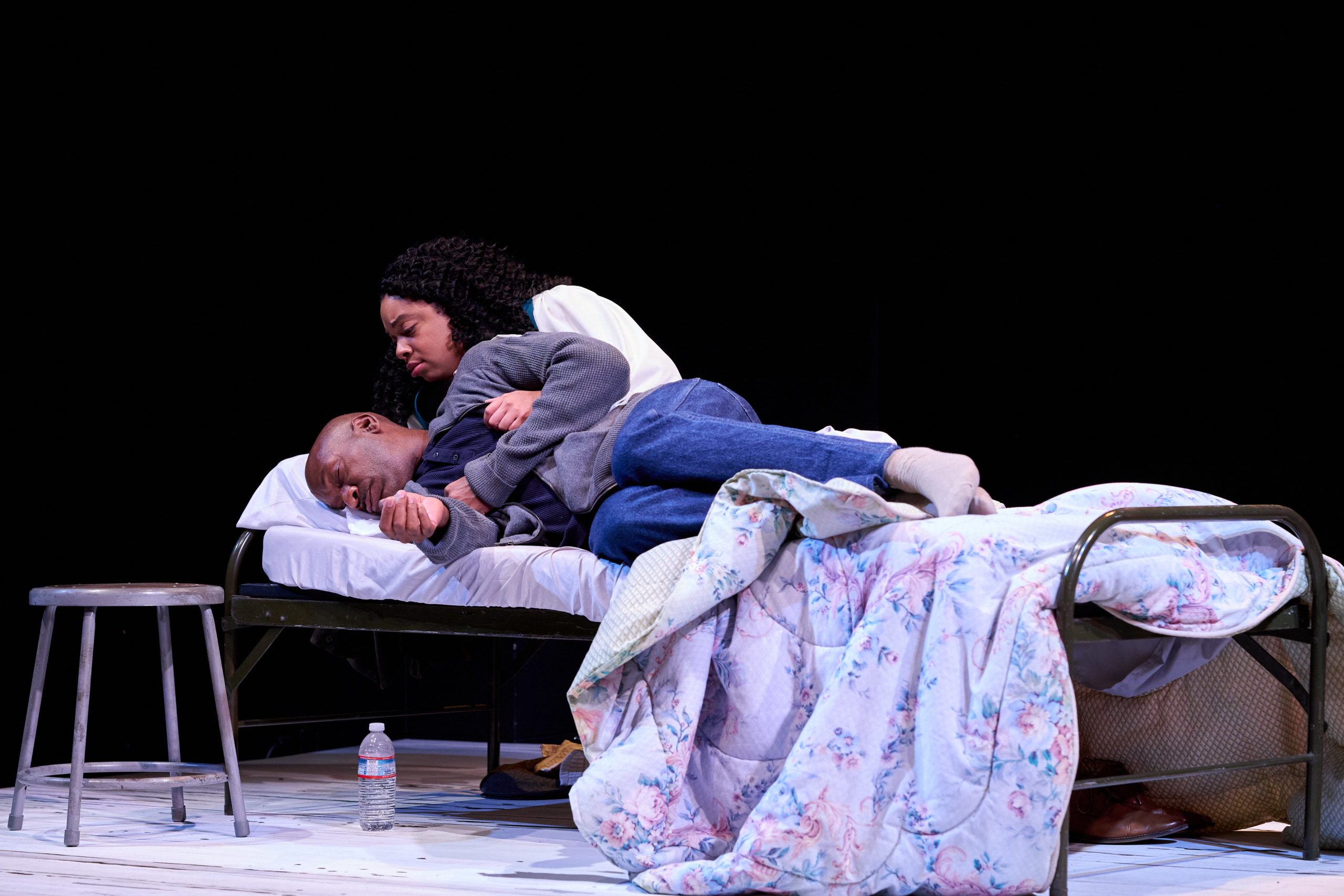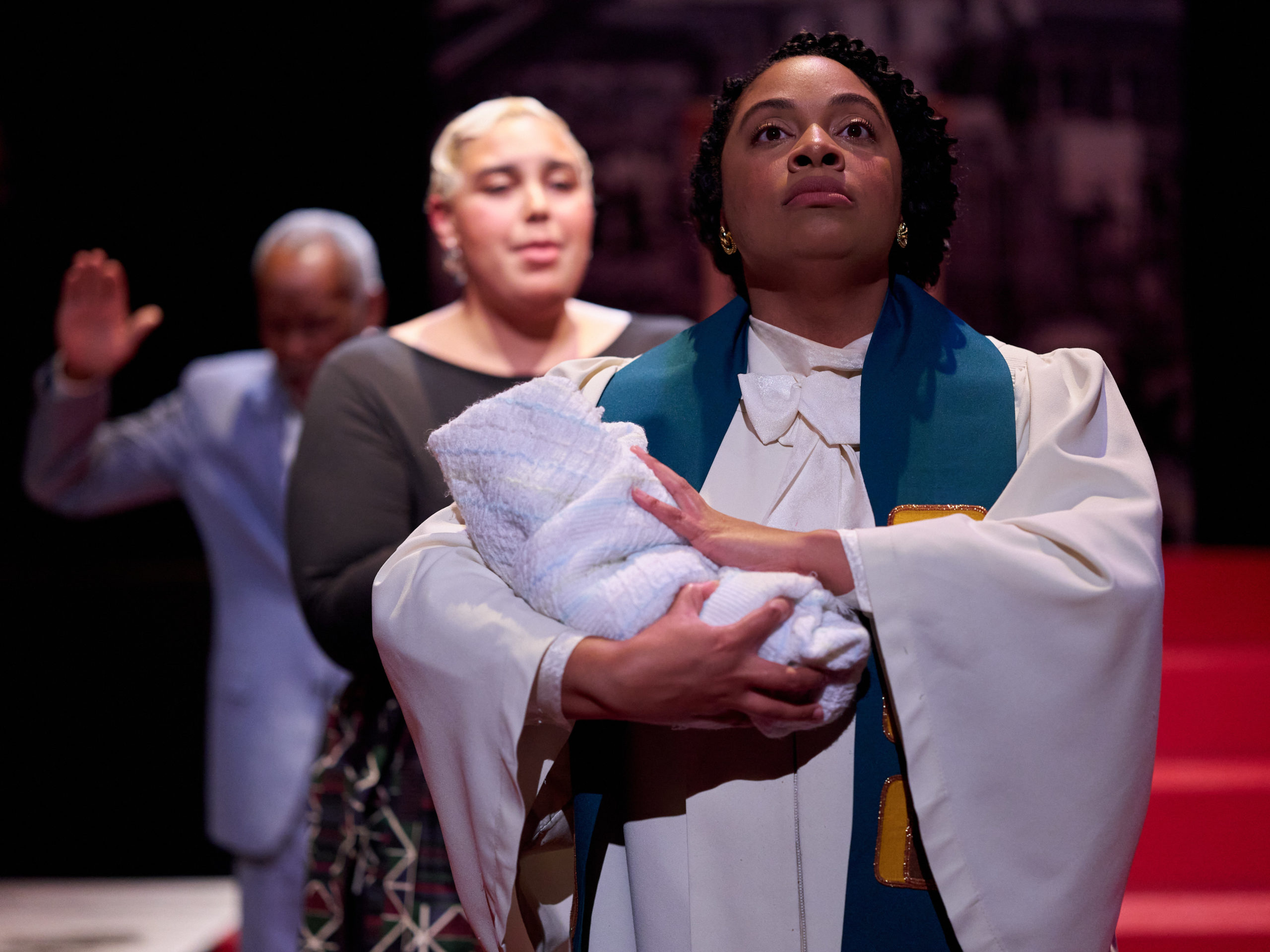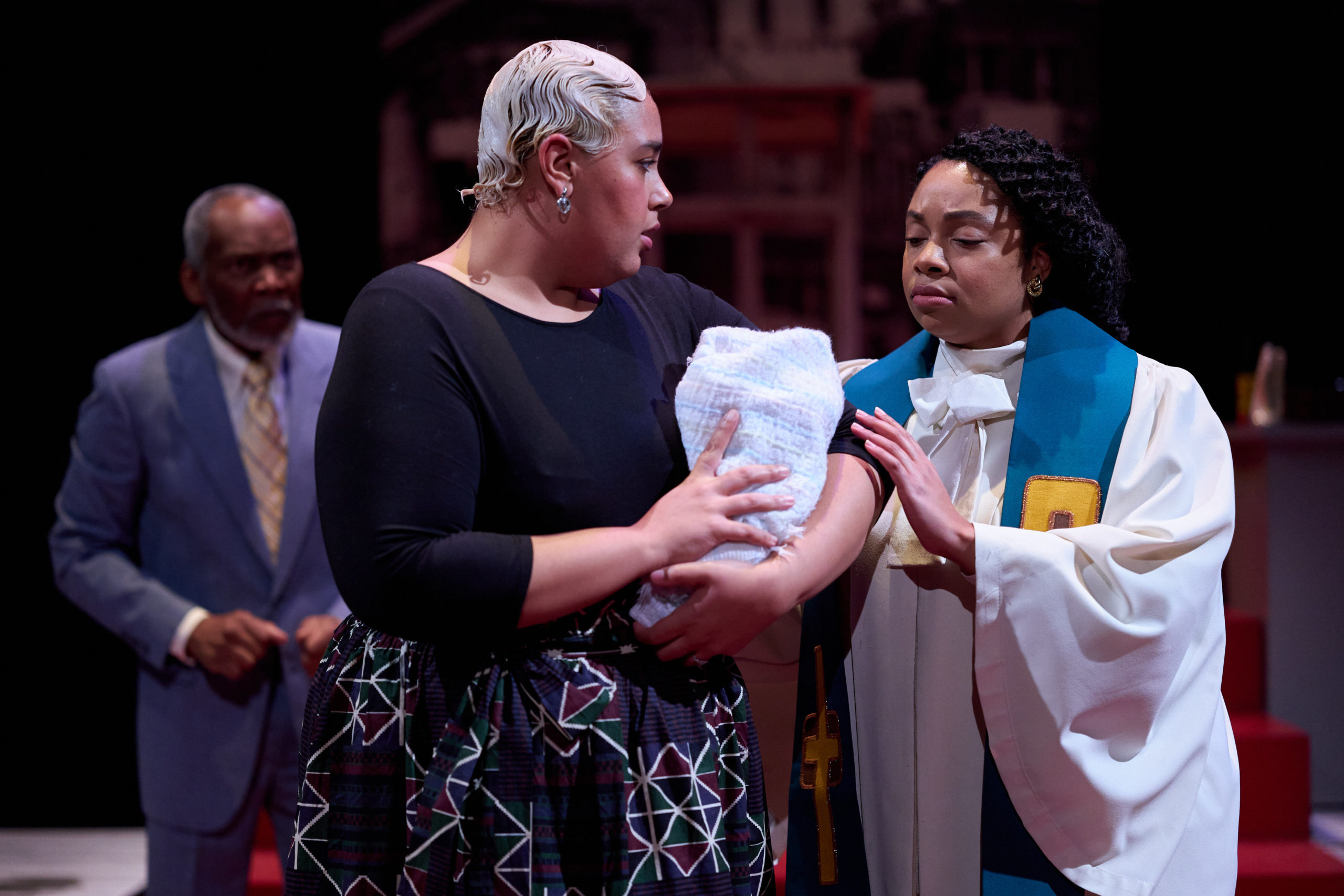 | | |
| --- | --- |
| Role | Name |
| Brother Boxer | Holiday |
| Sister Boxer | Felicia Loud |
| Sister Moore | Anjelica McMillan |
| Margaret | Maiya Reaves |
| Odessa | Cathleen Riddley |
| Luke | Adrian Roberts |
| Brother Davis | Malcolm J. West |
| David | Dimitri Woods |
| Sister Ida Jackson | Amaya Zhané |
| ———- | ———- |
| Playwright | James Baldwin |
| Director | Reggie D. White |
| Music Director | Aaron M. Davis Norman |
| Set and Costume Designer | An-lin Dauber |
| Props Designer | Robert J. Aguilar |
| Lighting Designer | Robin Macartney |
| Stage Manager | P. Alyda Sorm |
| Production Manager | Kyle Hartmann |
| Technical Director | Justin Duffiance |