Elevator Thoughts (aka Tweet): Born Yesterday play w/ Theatre9/12. If Melania stood up to Donald Trump, it could have unfolded this way. Good commentary on political corruption.
Synopsis from the Theatre: Born Yesterday is a scathing comedy about the idealism visualized in the United States Constitution corrupted by greed, ignorance, self-service, and disillusion shortly after World War II. The self-made millionaire, Harry Brock, has thieved his way up the ladder to purchasing Senators. Paul Verral, an international journalist, sidles his way into Brock's new Washington D.C. circle, endearing himself to the criminal who hires Paul to class up his main squeeze: a "showgirl" of great beauty and no desire to behave properly among the stuffed shirts, nor the effort needed to think. Without altering text or era, Theatre9/12 re-interprets this hysterical play paralleling today's events.
Reviewed Performance: 3/4/23 Evening on Opening Weekend
Type: Play
World Premiere: No
Several or Few Scenes: Few – Only 3 scenes
Defined Plot/Storyline: Not extensive – There's only so much that can occur in 3 scenes!
Recommendation: See it if you like supporting small intimate theatre and you're okay with plays containing few scenes.
Was This the First Time I Attended a Production of this Show: Yes, and this is the first time I've attended a production from this theatre company. I was especially curious since they self-described the production as "presented through the Actors' Equity Association Members' Project Code," which I've never heard of.
Would I See It Again 3 Years from Now: I'd consider it if a theatre company like Seattle Rep or ACT Theatre presented a full-blown professional equity production
Rating Compared to Other Shows with the Same Production Value:
4.25 Stars (Out of 5 Stars)
Equity Actors: 2
Total Number of Actors: 11
Length (Including Any Intermission): 2 hours
Intermission: Yes
Other Rave(s) Not Mentioned in Elevator Thoughts
Trans Visibility: This production uniquely casted a transgender actress in a lead role, which I think Helena Persephone Trolli performed well. It was hilarious when she suddenly used a deeper voice momentarily at the end. It reminded me of when my dad and I saw a recent performance at Teatro Zinanni and my dad didn't "clock" the performer until they did the same thing at the end.
Rant(s)
Stage Footprint: The acting space seemed too large for the performance. Maybe place the hotel door closer to the living room. Try moving the bar closer to the living room as well and don't let the actors turn their back to the audience when pouring drinks.
Other Musing(s) and Observation(s)
Comparison Between Acts: In the first act, I needed to try harder to process the actors' dialogue. The second act felt easier to follow. I'd probably attribute this to the actual script and not the execution itself. But honestly, I feel like most plays and musicals require extra brain power from me for the first quarter of the show to figure out who's who and their background!
Theatre Company: Theatre9/12
Venue: Trinity Parish Hall
Venue Physical Address: 609 8th Avenue, Seattle, WA 98104
Price: Pay-what-you-can based on what you enter on their website
Dates: March 3 to 26, 2023
Seating: General Admission
Parking: There's free parking at Skyline's garage at 801 Columbia St, Seattle, WA 98104. Entrance is on Columbia Street. Read the theatre company's website for more details.
Like/Comment/Share my Social Media Posts About this Performance:
Instagram | TikTok | Twitter | Facebook | YouTube
Buy a Ticket or Learn More:
Other Video +/- Pictures: See pictures in video and under video by Jeff Berryman
Cast and Production Team: See after pictures and video below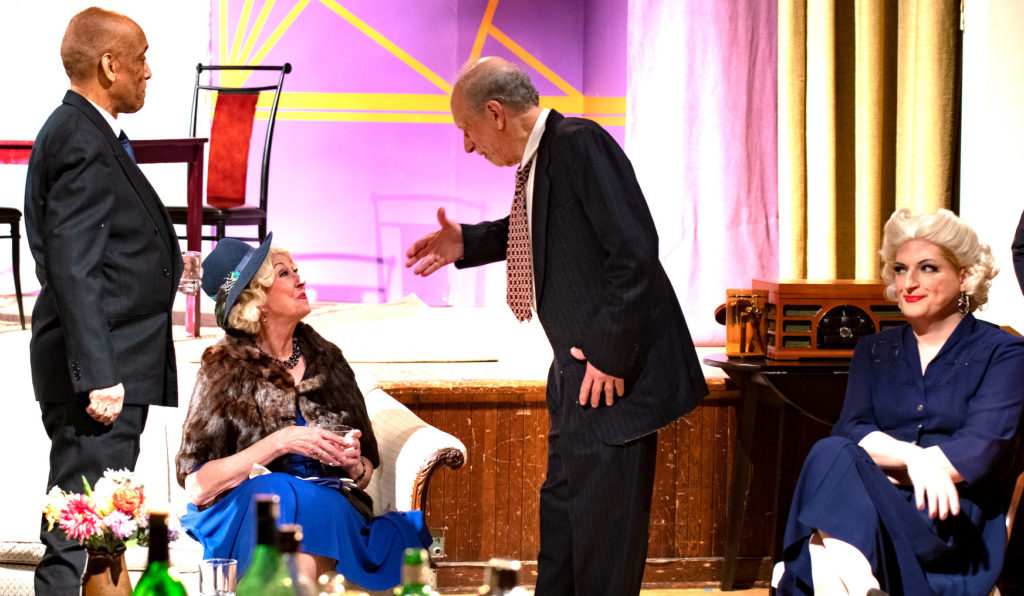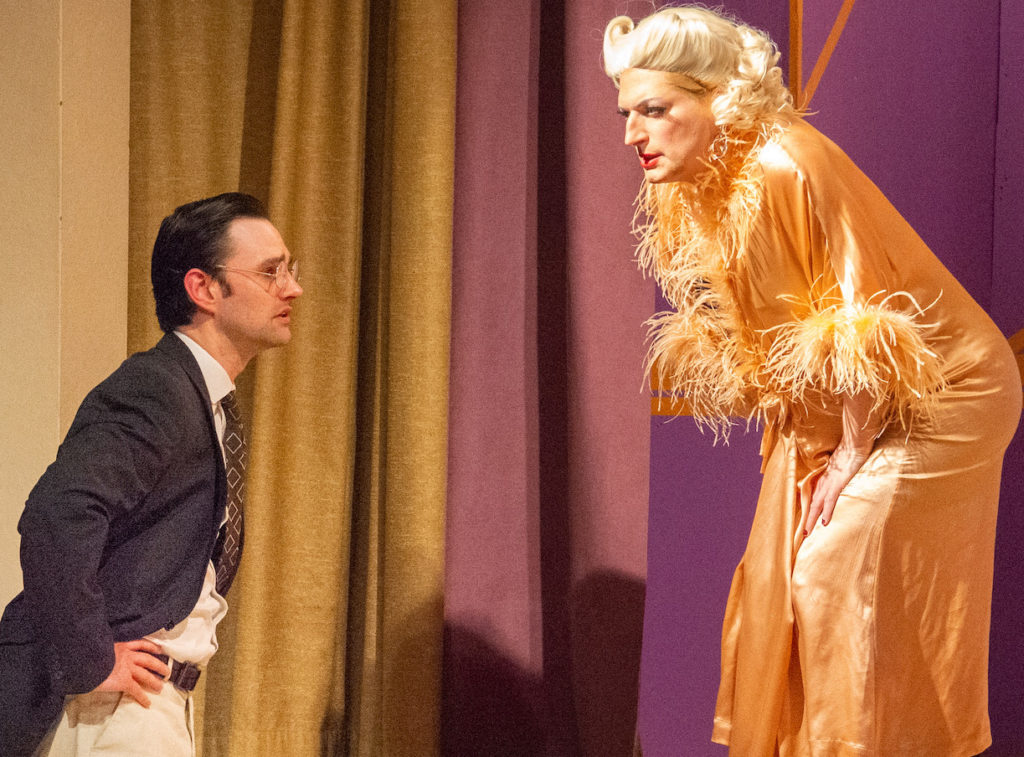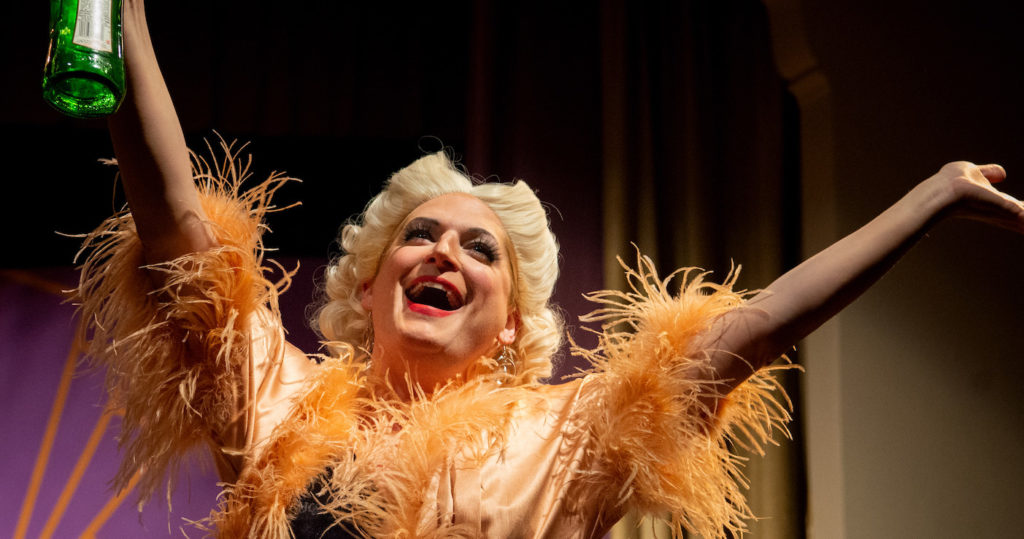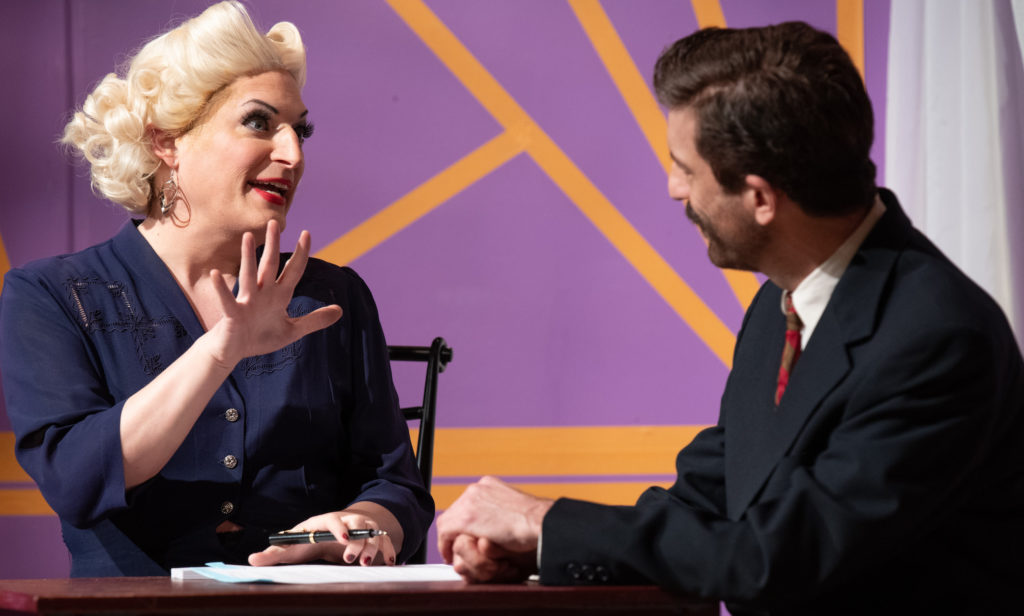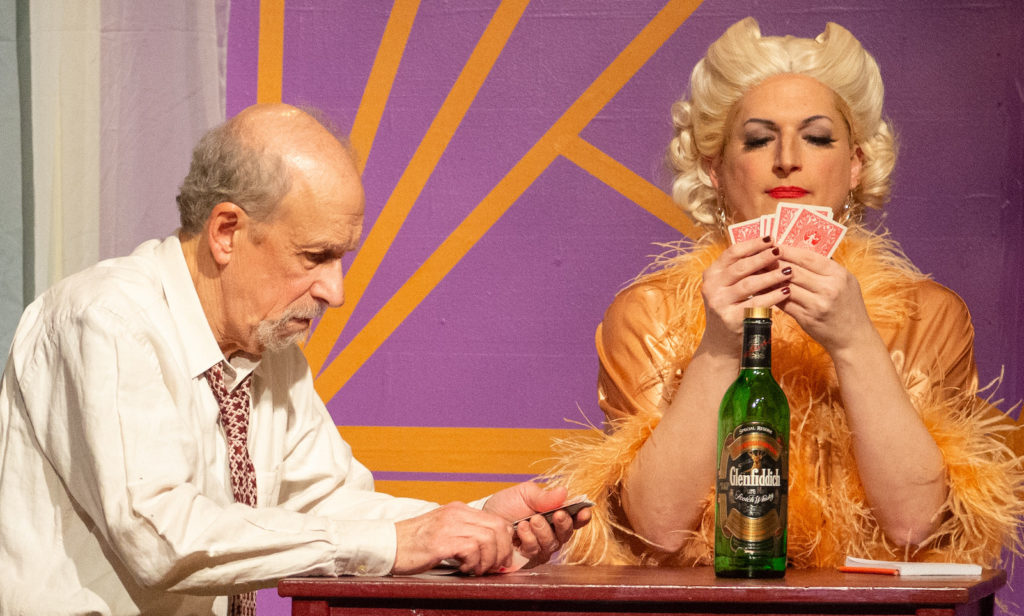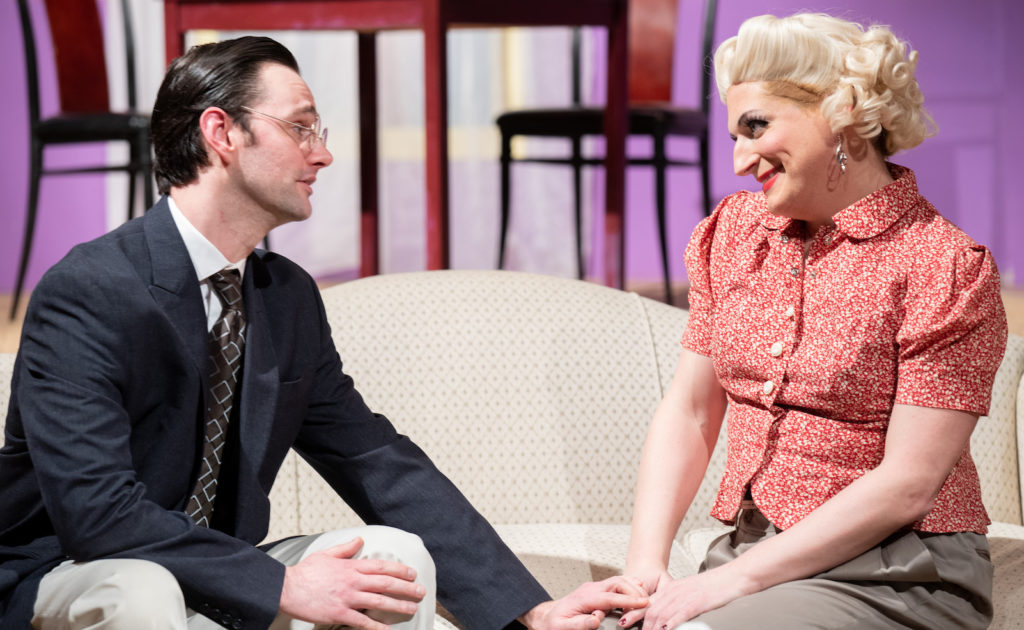 | | |
| --- | --- |
| Role | Name |
| Helena | Shelby Schill |
| Willard Hotel Assistant Manager | Jeremy Steckler |
| Manicurist/Barber/Waiter | Mohana Rajagopal |
| Paul Verrall | Tyler Scowcroft |
| Eddie | Anthony Duckett |
| Harry Brock | David S. Klein |
| Billie Dawn | Helena Persephone Trolli |
| Ed Devery | Eric Smiley |
| Bellhop/Shoe-Shiner | James Nove |
| Senator Norval Hedges | Marvin Grays* |
| Anna Hedges | Margaret Bicknell* |
| — | — |
| Director | Charles Waxberg |
| Producing Director | Paul O'Connell |
| Playwright | Garsin Kanin |
| Artistic Associate | Terry Edward Moore |
| Assistant Director | Rowan Gallagher |
| Hair And Wig Master | Eric Smiley/Swing Salon |
| Lighting Tech | Austin Krieg |
| Costumes, Set Design, Graphics, Music Design | Theatre9/12 |
* Member Actors' Equity Association