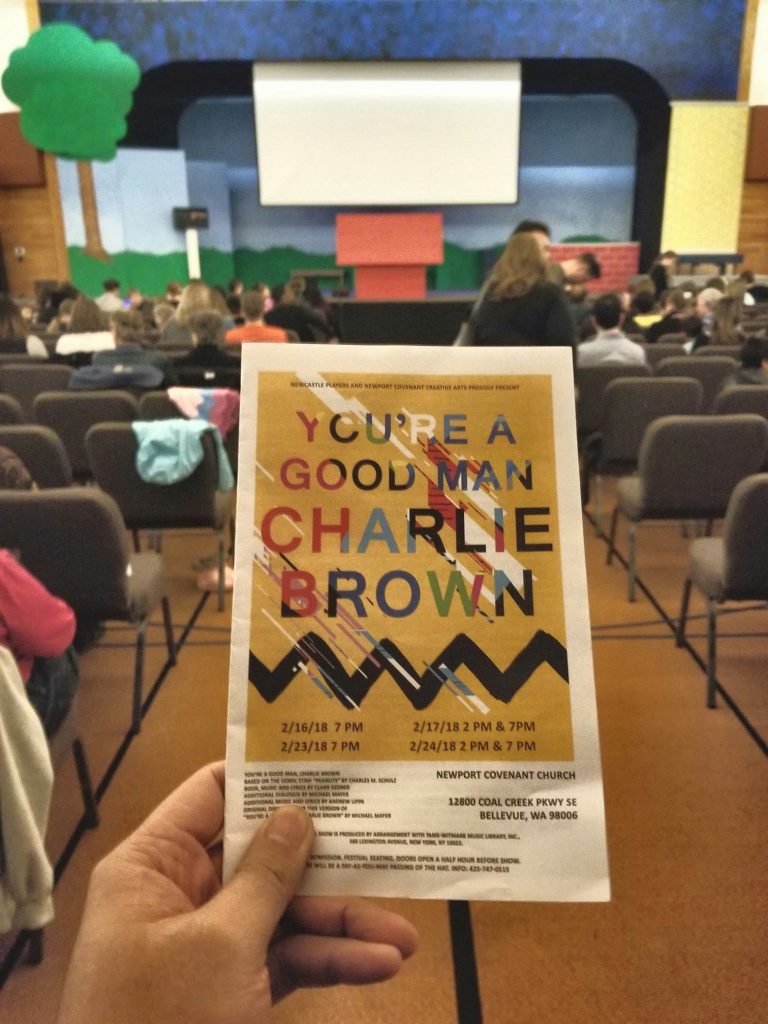 Type: Musical
Recommendation: Worth seeing if you're bored. Just know that this is a new theater company.
Rating (Out of 5 Stars): 3.75 stars
Negatives: Seating does not gradually elevate like risers so it's often hard to find a good view. Also the set was very plain. Musical was a little too kid friendly (which may be a positive for you) and didn't really have a plot. Not sure why it won a Tony Award.
Story, Script, and Lyrics: This musical was basically little vignettes featuring the characters in the Peanuts comic. Consequently, there was no developed plot or story. It definitely appealed to kids, which surprised me because usually you don't find this in a musical that was previously performed by a star-studded cast (Anthony Rapp, Kristin Chenoweth, and Roger Bart).
Cast and Theater Company: For being a new theater company, Newcastle Players cast was pretty talented. I suspect they all came from the audience of the Newport Covenant Church.
Venue and Set: Venue was in a the carpeted (yuck!) gym of the Newport Covenant Church . It felt very church/school program-y. There was even a collection at intermission where they pass around offering plates. Nice bonus was the free intermission snacks (Chex Mix and water).
Music and Audio: Actors were mic'ed well and the band was good (I suspect this was the church's band haha).
Price: $ (Low-priced at free!!!)
Dates: Feburary 16-17 & 23-24, 2018
Seating: General Admission – Church style!