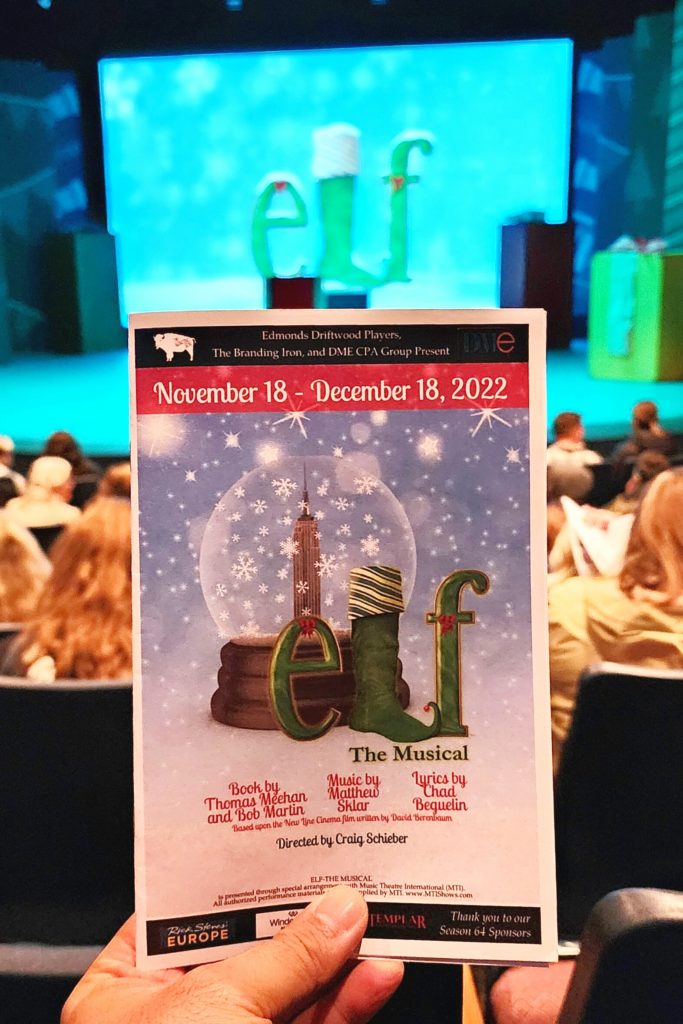 Elevator Thoughts (aka Tweet): Elf the Musical at Edmonds Driftwood Players sold out! Energetic talented Buddy actor. Pleasantly surprised there was a tap dance number at the end! Family-friendly #musical based on the movie. #theatre #Christmas #Xmas #Santa #elf #holiday #nyc
Synopsis from the Theatre: A title known the world over, Elf The Musical is a must-see holiday musical, based on the cherished 2003 New Line Cinema hit, Elf. Buddy, a young orphan, mistakenly crawls into Santa's bag of gifts and is transported to the North Pole. The would-be elf is raised, unaware that he is actually a human until his enormous size and poor toy-making abilities cause him to face the truth. With Santa's permission, Buddy embarks on a journey to New York City to find his birth father and discover his true identity. Faced with the harsh realities that his father is on the naughty list and his half-brother doesn't even believe in Santa, Buddy is determined to win over his new family and help New York remember the true meaning of Christmas. This modern-day holiday classic is sure to make everyone embrace their inner elf. After all, the best way to spread Christmas Cheer is singing loud for all to hear.
Reviewed Performance Date: 11/19/22 Evening
Type: Musical
World Premiere: No
Live Band/Orchestra: 4 live musicians and a 5th musician running a program that fills in the rest of the orchestration parts.
Recommendation: See it if you'd like to take your kids to a musical this holiday season. Good luck getting tickets though. It's all sold out online! Try the wait list.
Would I See It Again 3 Years from Now?: Yes if it was an Equity production. I actually already saw the professional tour at the Paramount Theatre in Seattle.
Equity Actors: None
Length: 2.5 hours
Intermission?: Yes
Other Rave(s) Not Mentioned in Elevator Thoughts
Favorite Line: "asparagus children … [are] self-conscious about the way their pee smell."
Rant(s)
Flow: Some of the acting flow was a little awkward and stilted. This production needs more time to cure. However, I attended the opening weekend and this problem will certainly improve as they continue to perform this show.
Sound Balancing: The band and microphones should be louder. It also sounded like some actors weren't mic'ed. If all actors can't be mic'ed, a part of me thinks none of them should be mic'ed for better vocal blending.
Scene Transitions: It was often distracting when scenes changed because the set needed to be switched out or props needed to be placed. I'm not sure how other community productions manage to avoid this distraction. That being said, I thought it was ingenious that the waitress bussed the restaurant tables in the background while the Santas performed their number.
Other Thought(s)
Tap Dance: I'm always so thrilled when musicals have a tap dance number. I thought it was really weird though that it was at the end of the show. I don't remember this weird placement in the professional tour production … but I could be wrong.
NYC References: The many references to life in New York City made me want to move there more!
Theatre Company : Edmonds Driftwood Players
Venue: Edmonds Driftwood Players
Venue Physical Address: 950 Main St, Edmonds, WA 98020
Price: Cheap
Dates: November 18 – December 18, 2022
Seating: Assigned Seating
Parking: Free street parking or free adjacent parking lot. The parking lot is usually full if you don't arrive early. But street parking is plentiful and easy to find.
Social Media Posts: Instagram | TikTok | Facebook | Twitter | YouTube
Buy a Ticket or Learn More:
Cast and Production Team: See under the multimedia below.
Other Video +/- Pictures: Pictures in video and under video by Dale Sutton from Magic Photo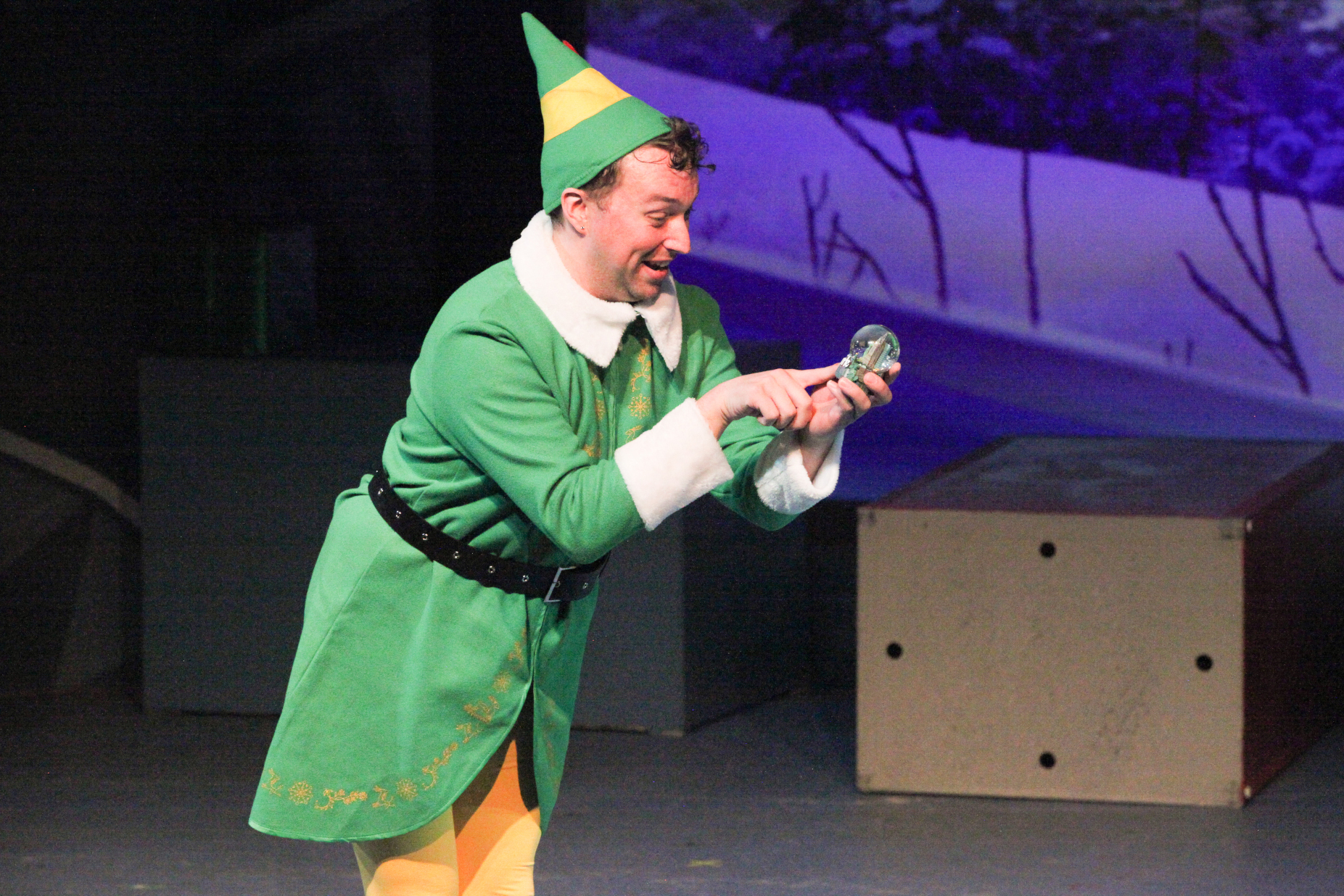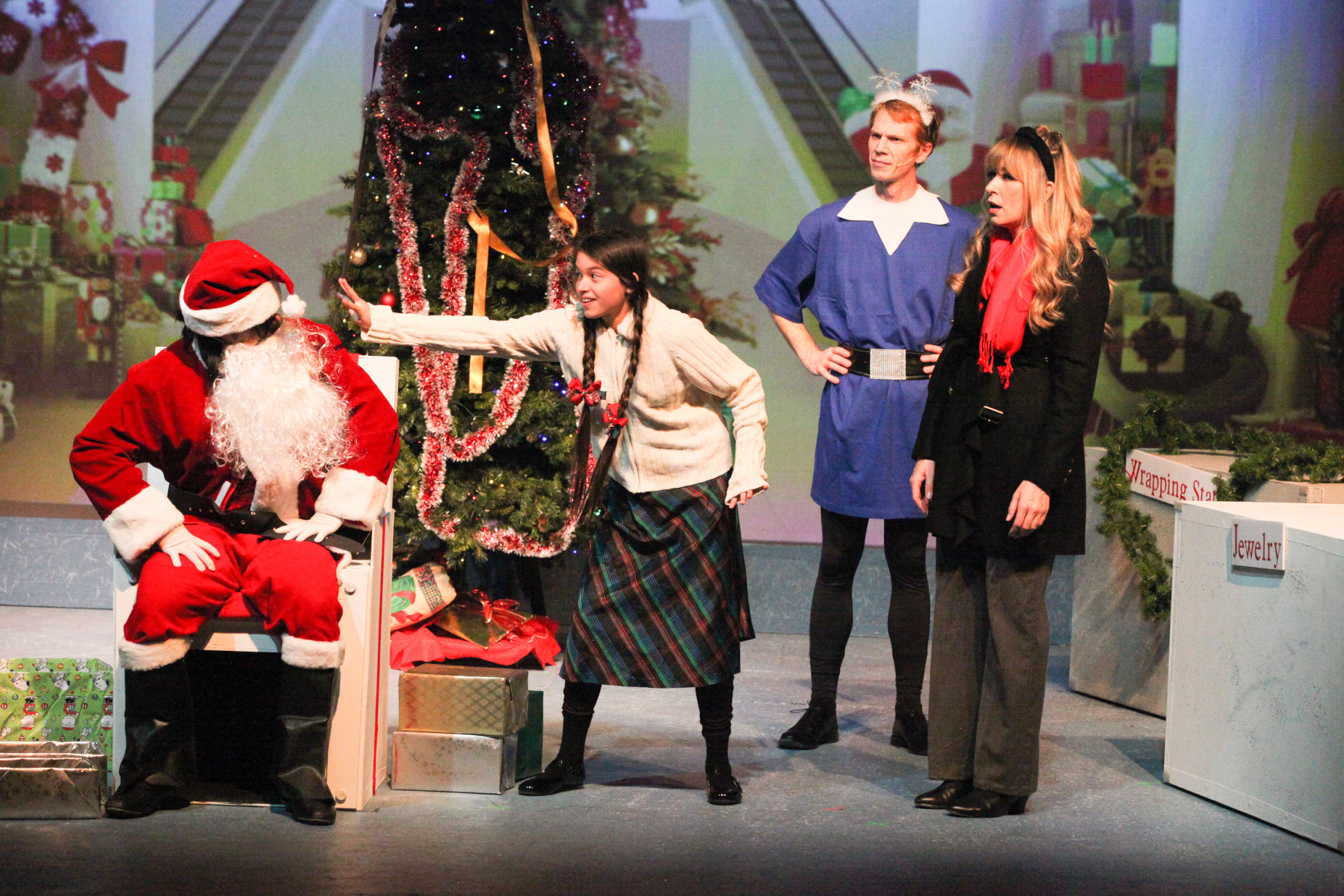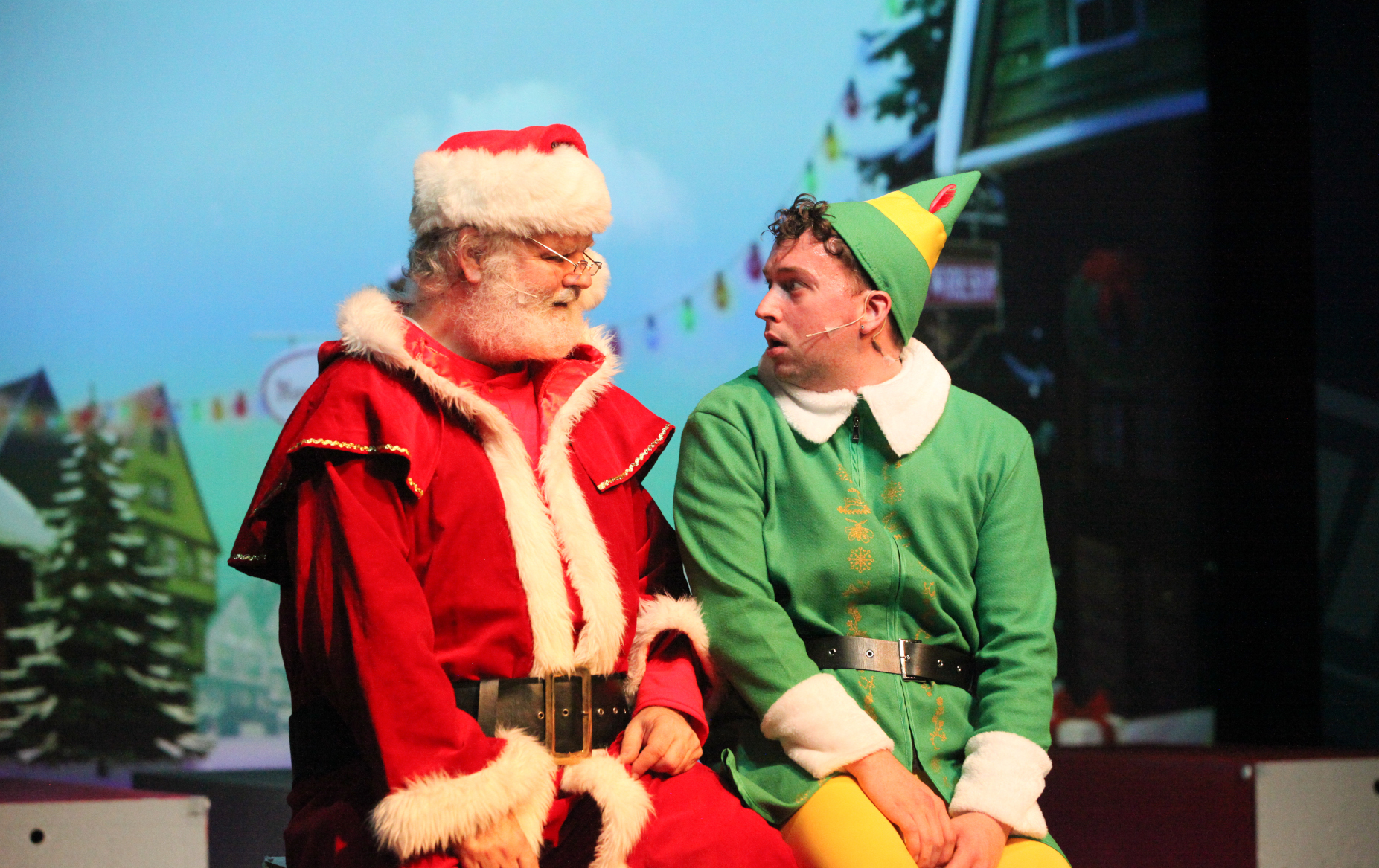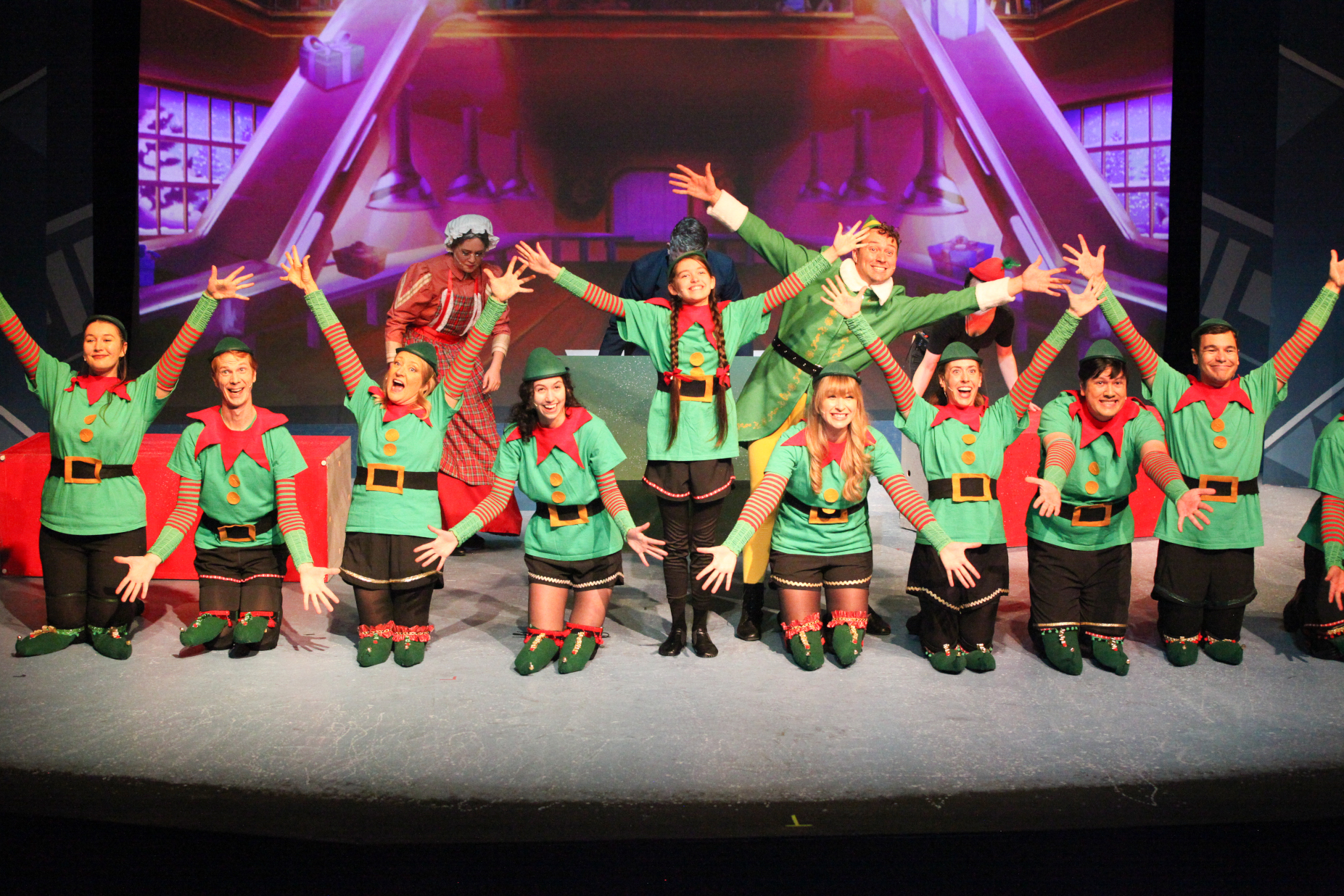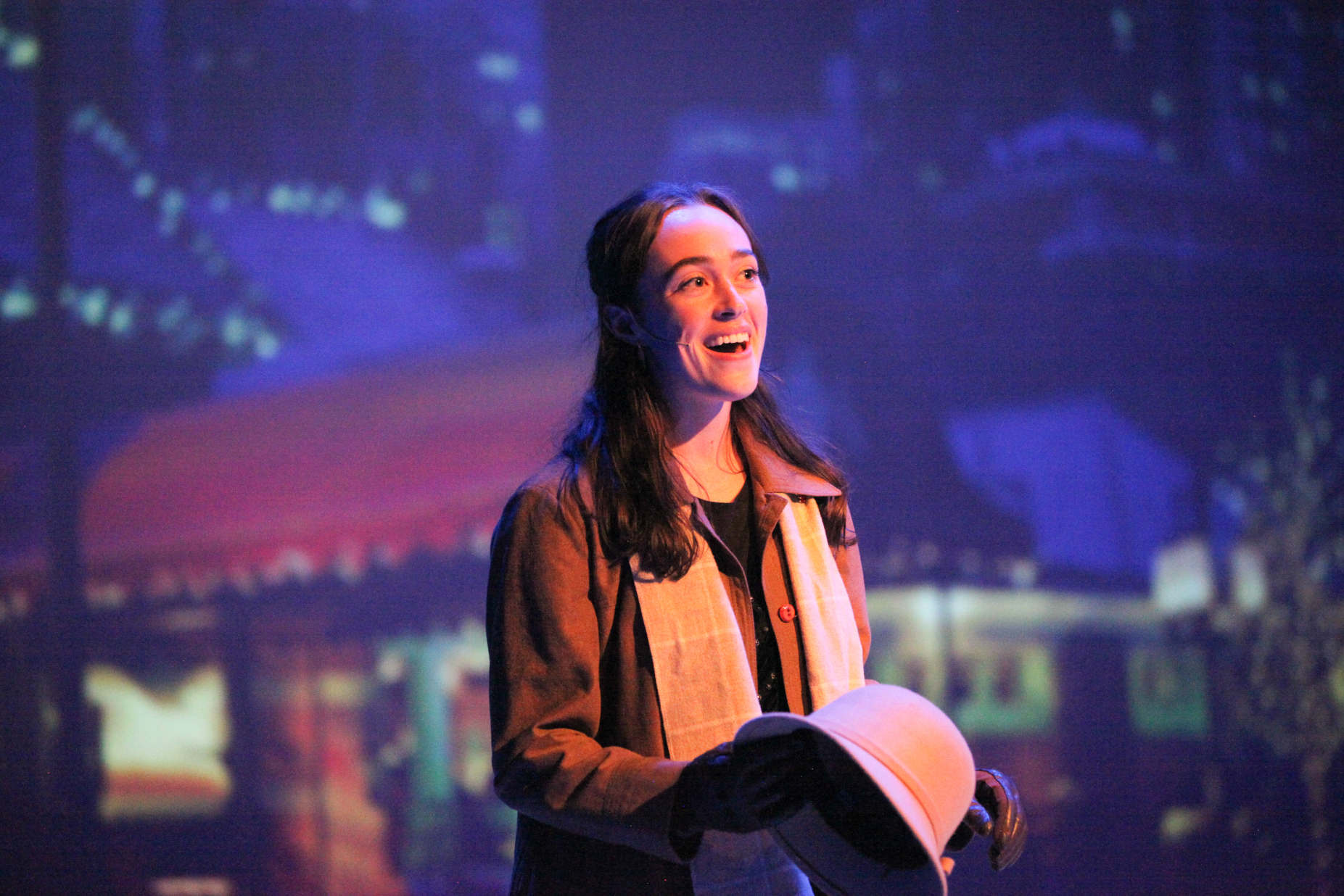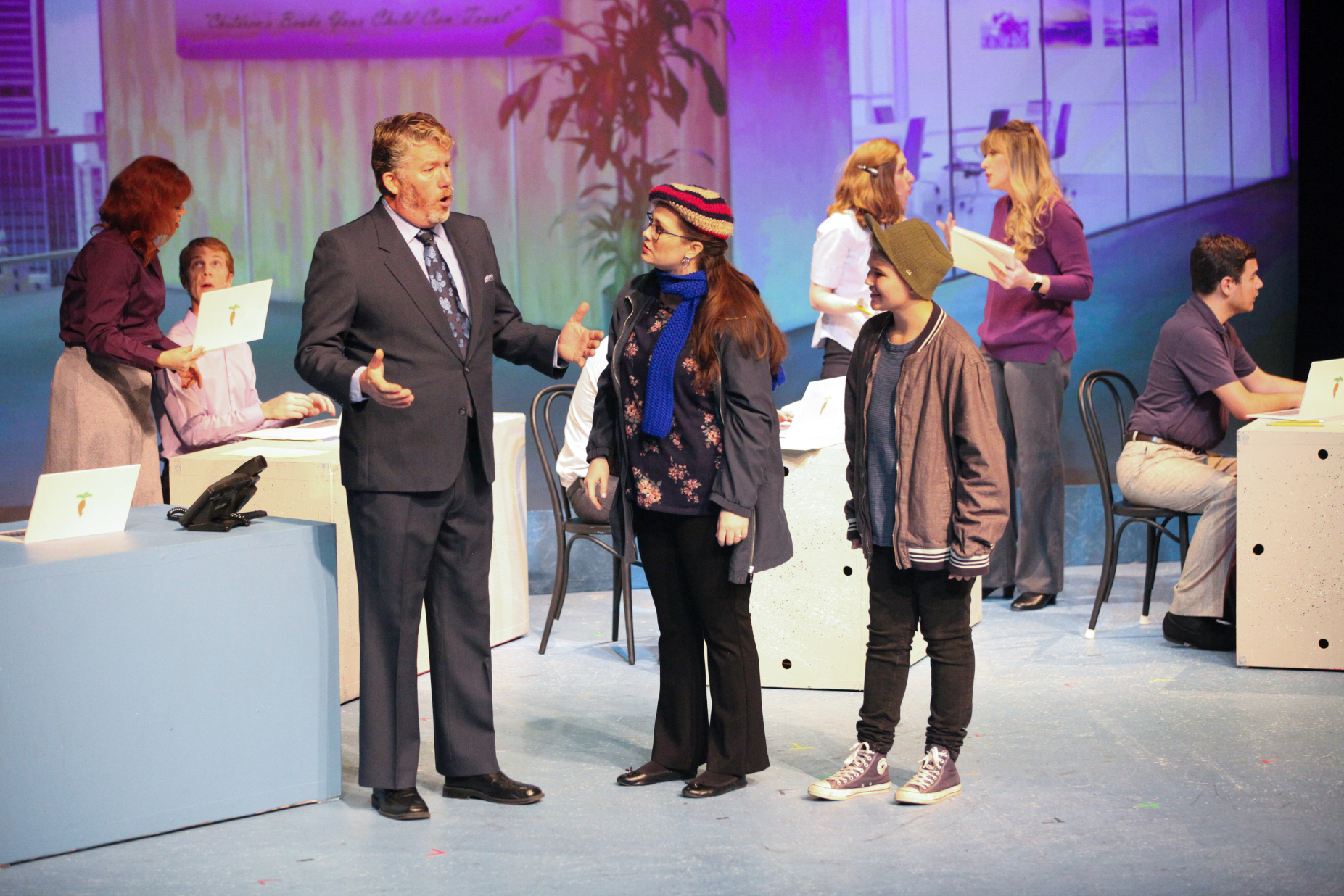 Role

Name

Book
Thomas Meehan
Bob Martin
Composer
Matthew Skylar
Lyrics
Chad Beguelin
Director
Craig Schieber
Stage Manager
Sean Morrone
Co-Producers

Katie Soulé
Brian Fletcher
Music Directors
Mark & Nancy Press
Vocal Director
Christopher Puckett
Choreographers

Elizabeth Posluns
Laura Mcfarlane
Lead Costume Designer
Melina Boivin
Costume Designers
Faye Matthingley
Jenna Mcelroy
Sound Engineer
Jeff Vaughan
Lighting Designer
Richard Beckerman
Set Designer
Tom Williams
Sound Designer
Brian Fletcher
Properties Designer
Nancy Johnson
Assistant Properties Design
Rex Goulding
Assistant Stage Manager
Bethany Arneson
—
—
Buddy
Jordan King
Jovie
Sydney Penticuff
Walter Hobbs
Ben Fitch
Emily Hobbs
Sydney Kaser
Michael Hobbs
Calvin Stephens
Santa
Eric Hartley
Deb/Ensemble
Miki Murray
Manager/Ensemble

Lillie Paries
Mr. Greenway/Ensemble
Isaac Tian
Chadwick/Ensemble
Meagan Castillo
Charlotte/Ensemble
Keri Marie Hill
Matthews/Ensemble
Jonathan Olson
Perfume Lady/Ensemble
Erin Carter
Rose/Ensemble
Olivia Markle
Tiara/Ensemble
Co-Dance Captain
Chloe Miller
Charlie/Ensemble
Jaret Miller
Fake Santa/Ensemble
Eric Wu