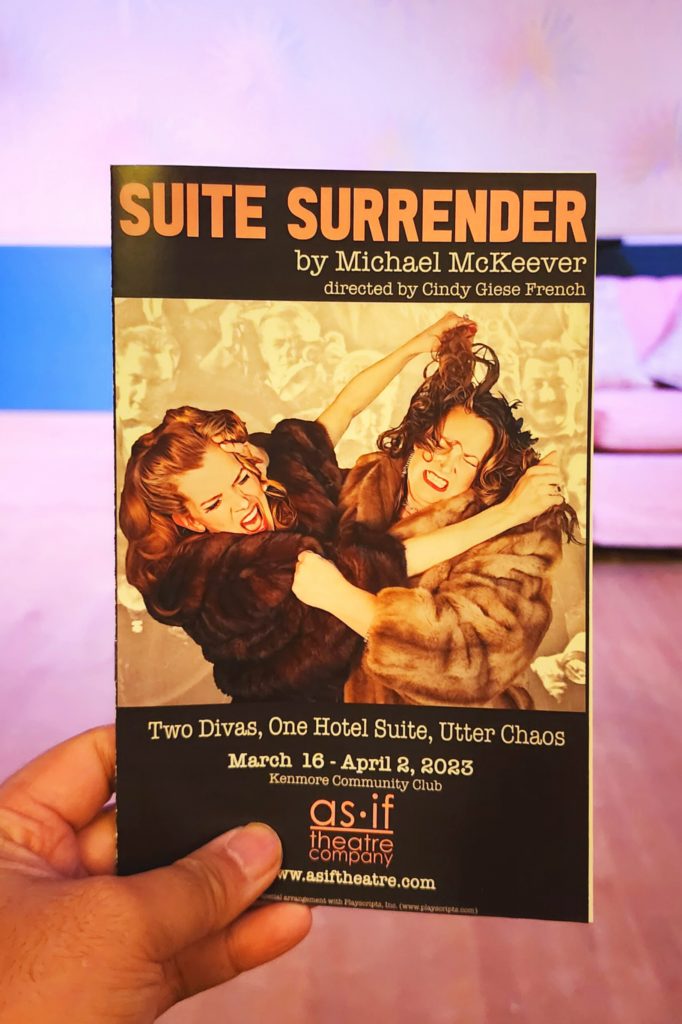 Elevator Thoughts (aka Tweet): Suite Surrender play at Kenmore Community Club w/ As-if Theatre Company. Two rival divas accidentally stay in the same hotel suite & hijinks/chaos ensues. So much anticipation leading up to a well-devised unexpected ending. Grandiose stage presence & great voice from Merry Senn. #theatre
Synopsis from the Theatre: Set in 1942, two of Hollywood's biggest divas descend upon the luxurious Palm Beach Royale Hotel with their legendary, long-running feud in tow. Everything seems to be in order for their wartime performance until they are somehow assigned to the same suite. Through mistaken identities, overblown egos, and double entendres this roller-coaster of a play is a hilarious riot and a love note to the classic farces of the 30s and 40s.
Reviewed Performance: 3/16/23 Opening Night
Type: Play
World Premiere: No
Several or Few Scenes: The entire play was one scene
Several or Few Settings: The entire play took place in the common area of a hotel suite
Defined Plot/Storyline: Yes
Recommendation: See it if you like comedic plays with caricatures and chaotic hijinks like See How They Run
Was This the First Time I Attended a Production of this Show: Yes
Would I See It Again 3 Years from Now: Probably not but it was good
Rating Compared to Other Shows with the Same Production Value:
4.25 Stars (Out of 5 Stars)
Equity Actors: 0
Total Number of Actors: 9
Length (Including Any Intermission): 100 minutes
Intermission: No
Other Rave(s) Not Mentioned in Elevator Thoughts
Favorite Line: "Martinis are like women of a certain age. They should never be underdressed."
Other Musing(s) and Observation(s)
Ending: While the twist at the end was well-devised, the play continued on unnecessarily. The script could have concluded closer to when they revealed the twist.
Theatre Company: As-if Theatre Company
Venue: Kenmore Community Club
Venue Physical Address: 7304 NE 175th St, Kenmore, WA 98028
Price: Cheap
Ticket Affordability Options: Goldstar is marginally cheaper
Dates: March 16 to April 2, 2023
Seating: General Admission
Parking: There is an attached free private parking lot outside the building.
Like/Comment/Share my Social Media Posts About this Performance:
Instagram | TikTok | Twitter | Facebook | YouTube
Buy a Ticket or Learn More:
Other Video +/- Pictures: See pictures in video and under video below by Christine Mitchell
Cast and Production Team: See after pictures and video below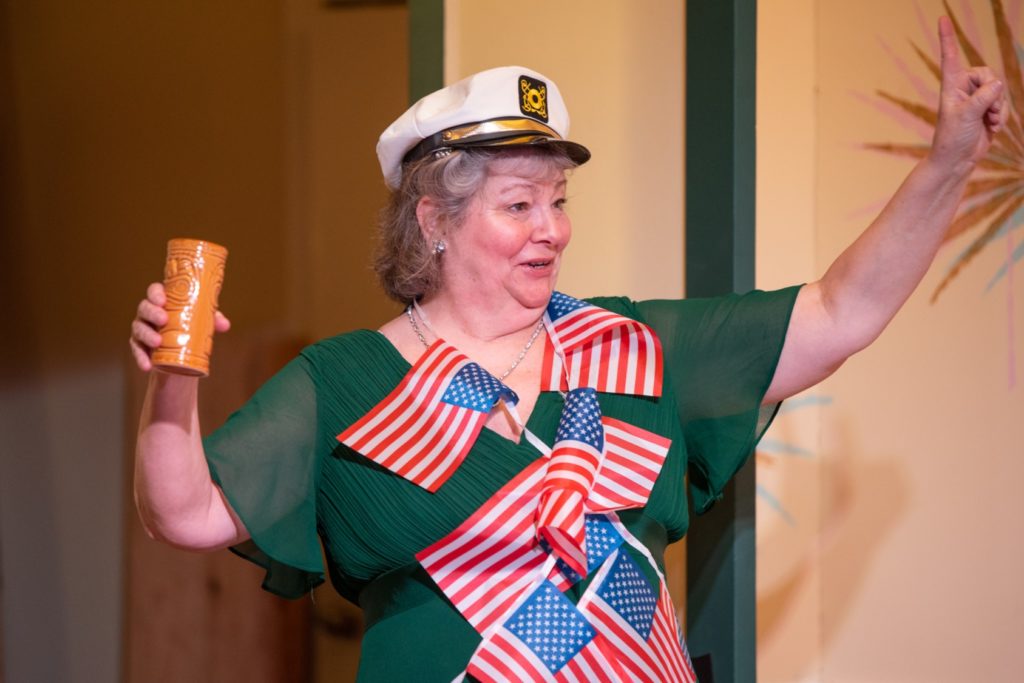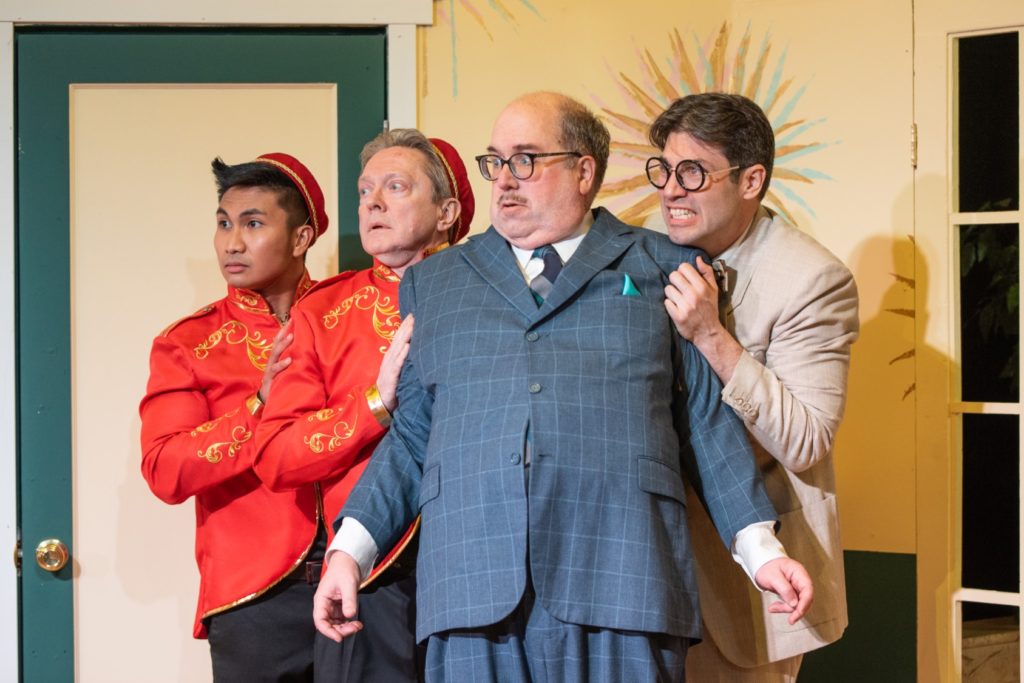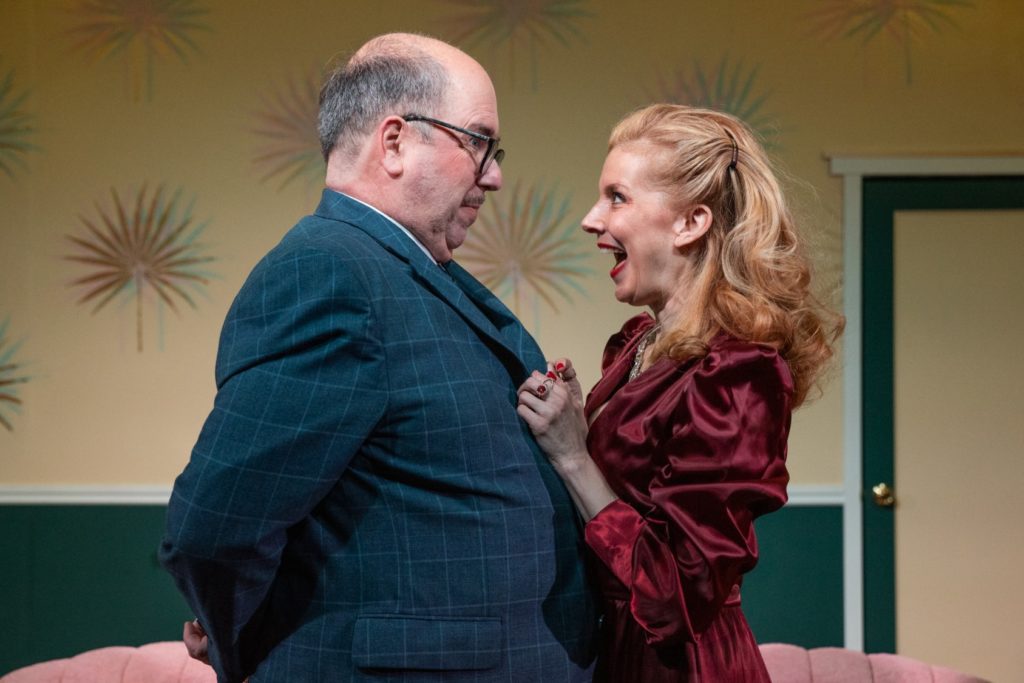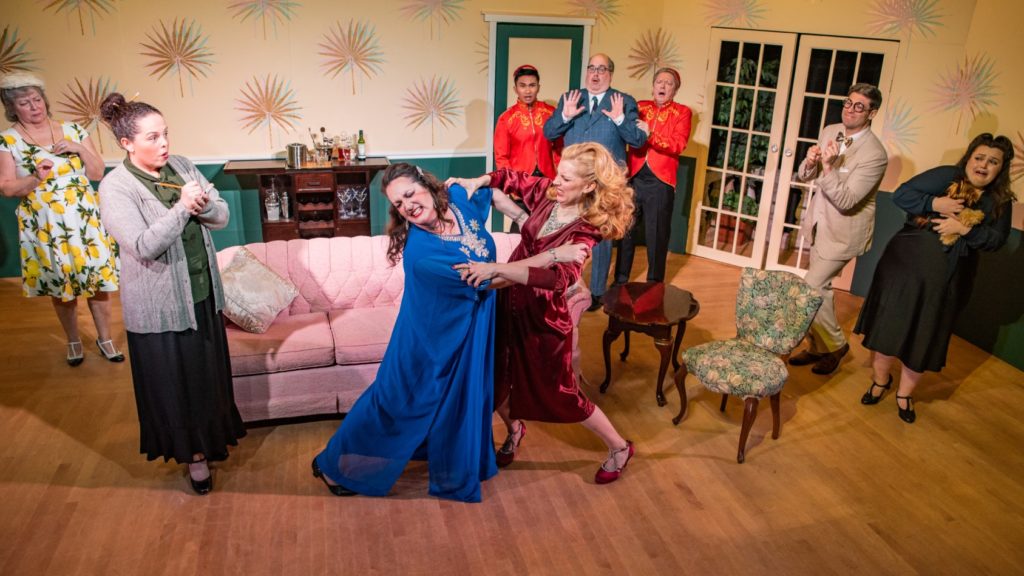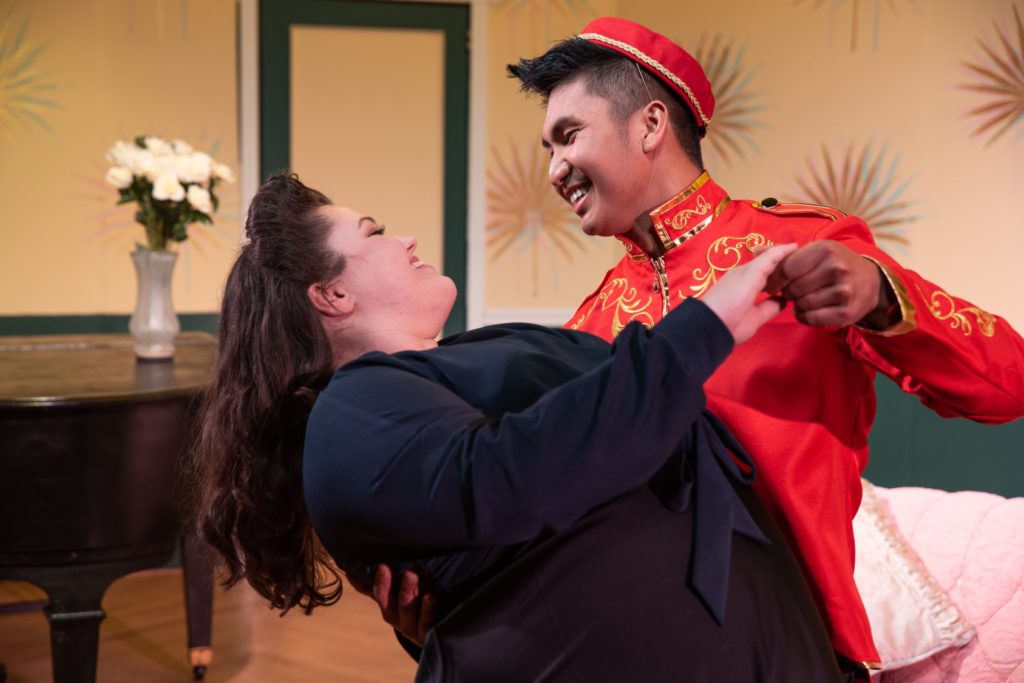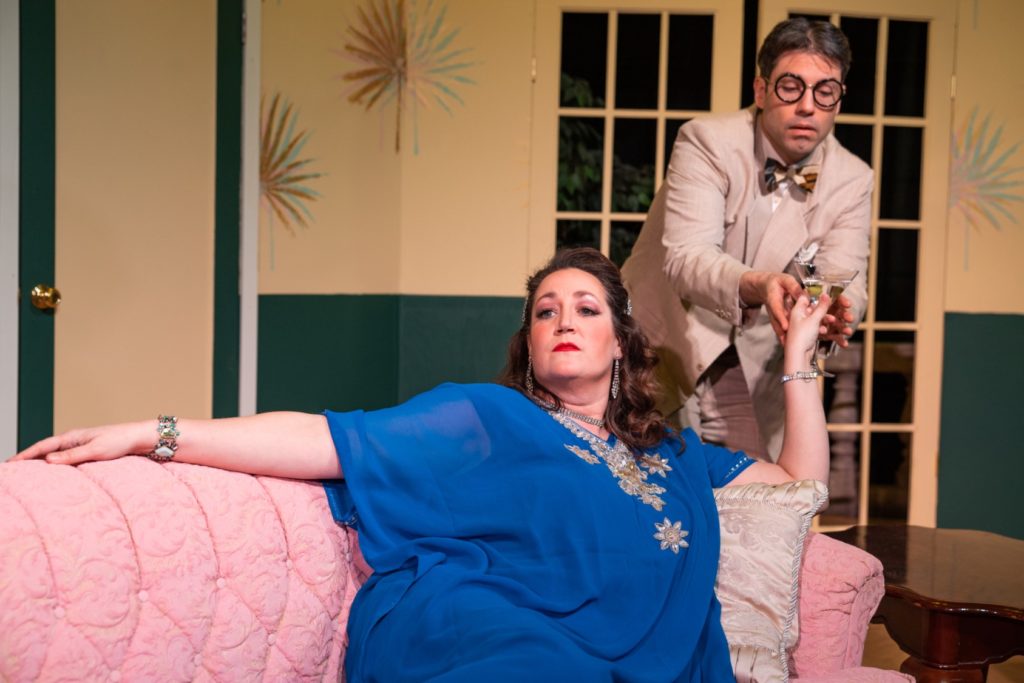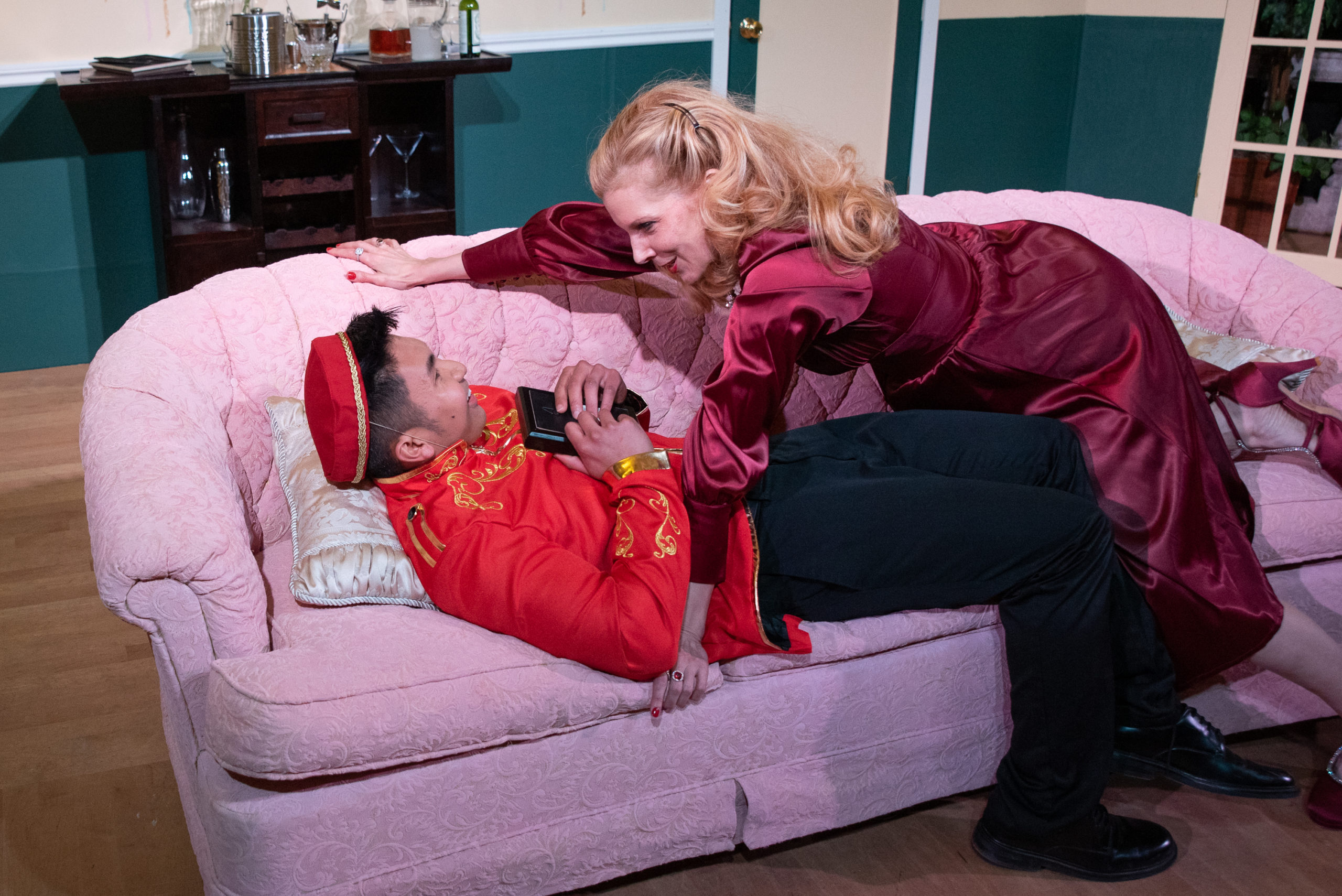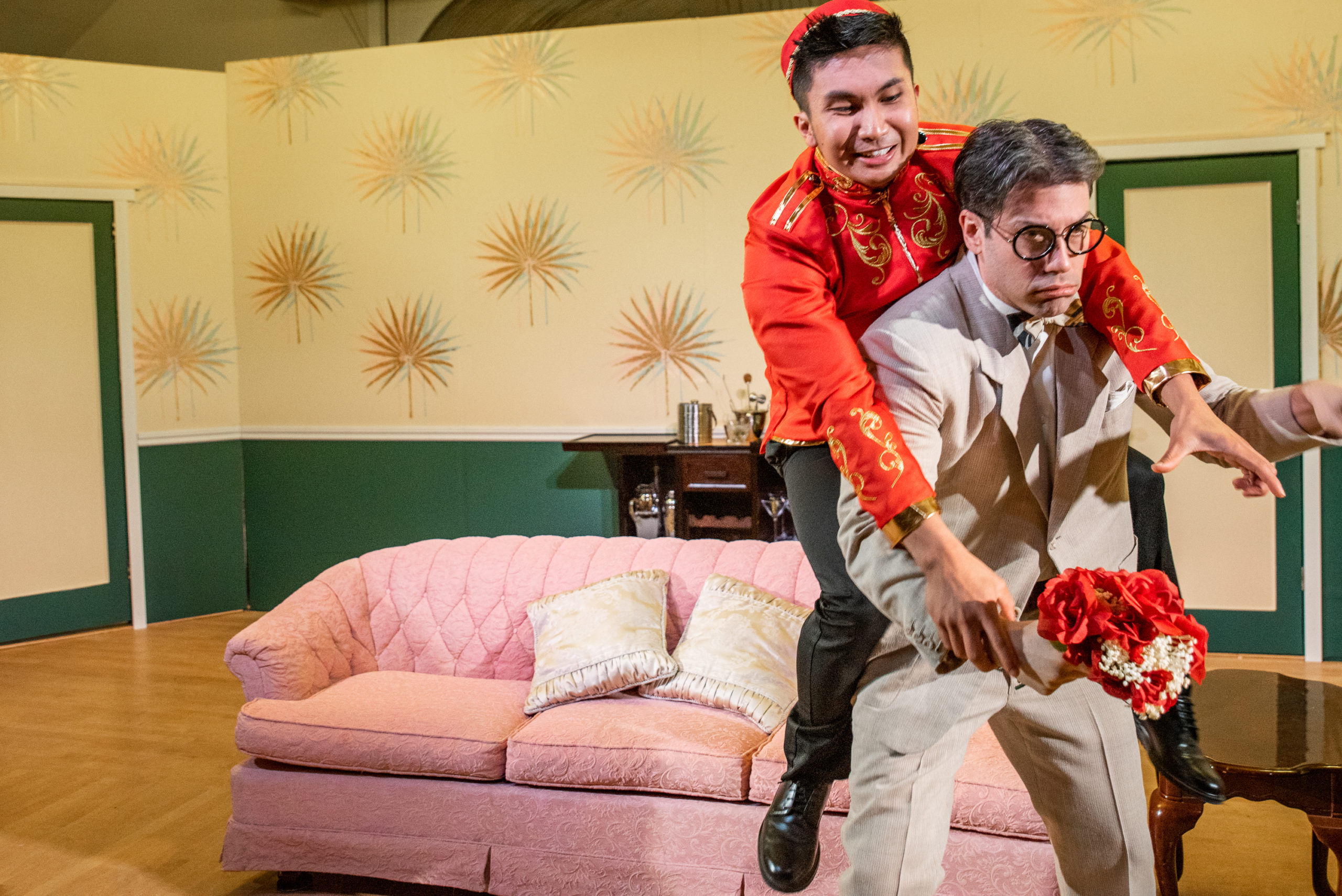 | | |
| --- | --- |
| Role | Name |
| Francis | Emmanuel Suarez |
| Otis | Jay Vilhauer |
| Bernard S. Dunlap | Terry Boyd |
| Mrs. Everett P. Osgood | Jennifer Nielsen |
| Dora Del Rio | Tina Devrin |
| Claudia McFadden | Merry Senn |
| Pippet | Chris Clark |
| Athena Sinclair | Molly Hall |
| Murphy Stevens | Ashley Rose Klimper |
| — | — |
| Playwright | Michael McKeever |
| Director | Cindy Giese French |
| Stage Manager | Stacey Hansen |
| Scenic Design | Rick Wright |
| Costume Design | Amy Hockman |
| Lighting Designer | Keith Gehrig |
| Marketing/Producer | Amy Gentry |
| Sound Designer | William French |
| Clowning Coach | Ken Michels |
| Prop Designer/Production Manager | Chandria Danelle |
| Master Carpenter | David Baldwin |
| Photographer | Christine Mitchell |