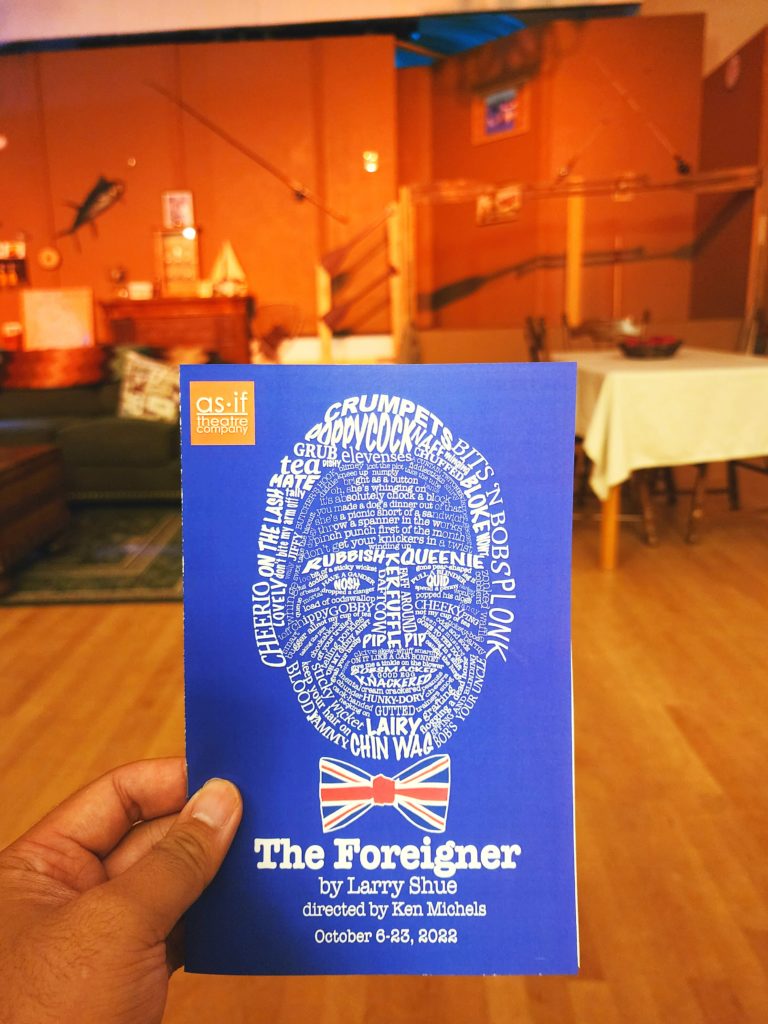 Elevator Thoughts (aka Tweet): "The Foreigner" play w/ As If Theatre Company at Kenmore Community Club. Intriguing accents. The backwoods American caricatures made me thankful I left the South. But the cute innocent simpleton & the Southern old woman were so endearing. #reinvention #theatre
Type: Play
Recommendation: See it if you like community theatre.
Rating (Out of 5 Stars): 4.25 stars
Other Rant(s)
What a strange second half of the second act!
Other Thought(s)
Pretty uncomfortably shocking decision to wear KKK costumes on the stage but I guess it was integral to the conflict resolution. Similar to how the "Sound of Music" displays the Nazi flag.
Theatre Company : As-if Theatre Company
Venue: Kenmore Community Club – 7304 NE 175th St, Kenmore, WA 98028
Price: $ (Cheap)
Dates: October 6-23, 2022
Seating: General Admission
Social Media Posts: Instagram | TikTok | Facebook | Twitter | YouTube
Link(s):
Other Media: