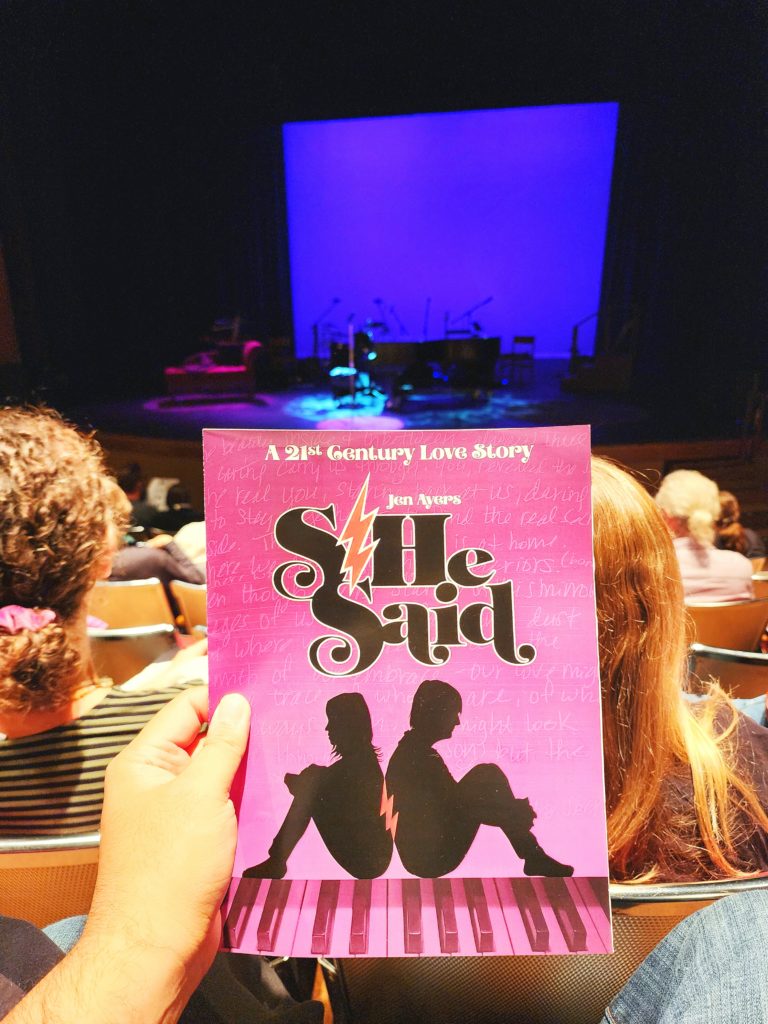 Elevator Pitch/Thoughts/Tweet: "SHe Said" world premiere show by Jen Ayers at Broadway Performance Hall. Mashup between a concert & "one-ish" person musical. Reminiscent of a gentler "Hedwig and the Angry Inch" show. Very Seattle. Fascinating wife's perspective as her husband transitions to a trans woman. Cool background videos. Packed audience! Lots of love & support. #transgender
Type: Musical/Concert
Recommendation: See it if you like "Hedwig and the Angry Inch" or one-person shows or Seattle music.
Rating (Out of 5 Stars): 4 stars
Other Rant(s)
Background vocal volume needs to be increased. I could tell there was good harmony but I could barely hear it.
Other Rave(s)
Pretty nifty how the program included the lyrics. Reminds me of compact disk case inserts from back in the day.
Venue: Broadway Performance Hall (Seattle Community College) – 1625 Broadway, Seattle, WA 98122
Price: $$ (Medium)
Dates: October 6 to October 9, 2022
Seating: General Admission
Social Media Posts: Instagram | TikTok | Facebook | Twitter | YouTube
Link(s):
Other Media: