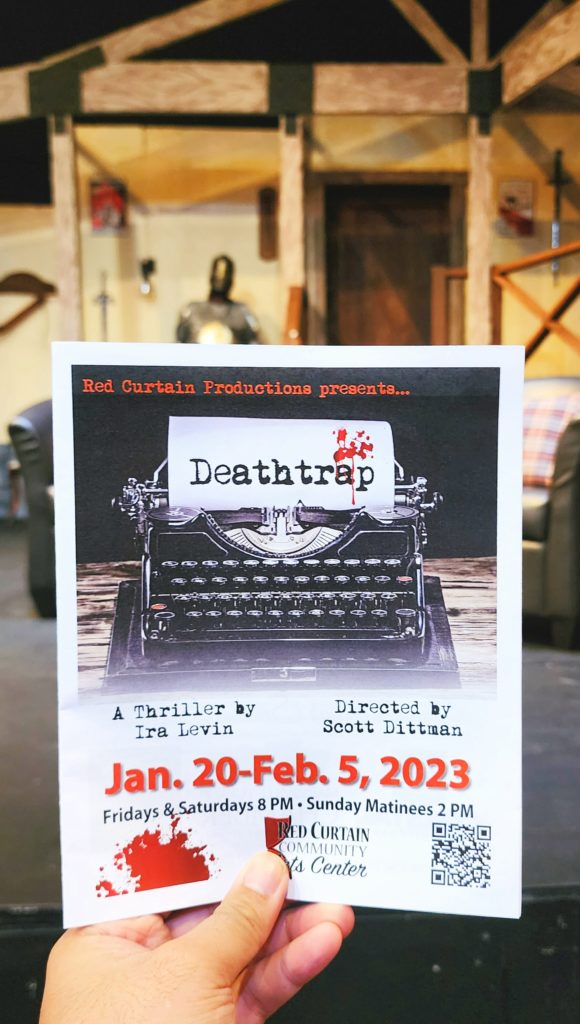 Elevator Thoughts (aka Tweet): Deathtrap play at Red Curtain Foundation for the Arts. Well-written & well-executed (no pun intended). Thrilling fight choreography. Definitely a promising candidate for my top shows of 2023. Thanks, Layton Gaskins, for making my day with the shoutout in your cast bio! #theatre
Synopsis from the Theatre: Comfortably ensconced in his charming Connecticut home, Sidney Bruhl, a successful writer of Broadway thrillers, is struggling to overcome a dry spell which has resulted in a string of failures and a shortage of funds. A possible break in his fortunes occurs when he receives a script from a student in the seminar he has been conducting at a nearby college—a thriller that Sidney recognizes immediately as a potential Broadway smash. Sidney's plan, devised with his wife's help, is to offer collaboration to the student for co-credit. Or is it? Deathtrap provides twists and turns of devilish cleverness, and offers hilariously sudden shocks in such abundance that audiences will be spellbound until the very last moment.
Reviewed Performance: 1/22/23 (Opening Weekend) – Sorry for the late review. I was busy with my dad was in town.
Type: Play
World Premiere: No
Awards: Edgar Allen Poe Award for Best Play in 1980
Film: Produced into a 1982 movie after the stage premier
Defined Plot/Storyline: While the number of scenes (not to mention the single setting) were probably too few to qualify for a full-fledged epic story, each act had a thrilling climax.
Recommendation: See it! This production is worth the long drive up to Marysville. My dad usually naps a couple minutes during each show I take him to, but he didn't sleep a wink during this play.
Was This the First Time I Saw a Production of this Show: Yes
Would I See It Again 3 Years from Now: Yes, if it was an Equity production
Rating Compared to Other Shows with the Same Production Value:
5 Stars (Out of 5 Stars)
Equity Actors: None but they were very good
Number of Actors: 5
Length (Including Any Intermission): 2.5 hours
Intermission: Yes
Other Rave(s) Not Mentioned in Elevator Thoughts
Actors: Layton Gaskins seemlessly shifted his character from wide-eyed, nervous, awestruck innocence to cunning confidence. I was also already looking forward to seeing the talented Mary Leedy and Jag on-stage again. I previously saw Jag in 12 Angry Jurors at SecondStory Rep and Dashing Through the Snow at Phoenix Theatre. Mary was the female lead in Ghost-writer at Woodinville Repertory Theatre. Her shaken emotional freakouts contrasted well with Jag's nonchalant sociopathy.
Shoutout: I typically don't read playbill actor bios since there's usually not enough time before the show. I'm so glad we that arrived early and that I didn't miss the shoutout from Layton Gaskins. It made my day, and I sent a picture all my friends … and enemies 😛 . Now, I'm wondering if I missed any other mentions in other Puget Sound playbills from this past year!
Thrilling Twists: While the play started out a little slow/dry/stilted, it quickly progressed to shockingly thrilling with its crosses, double crosses, action, and climaxes. The play kept me wondering "Will they do it? Will they not do it?" several times throughout the show. At the end of the first act, the audience was left with a cliffhanger and I thought "Holy cow, did that just really happen?"
Fight Scenes: Fight choreography was well-executed and well-designed. The blood took me by surprise and could have landed on us in the audience front row! Side note, I saw some blood unintentionally on one of the actors' pants in a subsequent scene that took place days later. Get another pair from the Goodwill behind the theatre!
Wall Art: The walls were decorated with a thoughtful collection of showbiz posters mentioned throughout the play. There was also a wide plethora of weaponry mentioned throughout the show. I wonder where they all came from.
Rant(s)
Typing: The typewriter typebars kept getting stuck together so it didn't look like the typist was actually writing a play.
Other Thought(s)
Foreshadowing: Carol Richmond provided the comedic relief as an old mysterious Ukranian woman with ESP. If I learned anything in theatre, never doubt prophetic foreshadowing!
LGBT: There were gay themes in the play, but they were too subtle. I actually didn't even initially recognize them. But I'll give the play a pass since it was written in the 1970s, which was a different time. I mean, one of the male actors wore groovy bell bottoms.
Theatre Company: Red Curtain Foundation for the Arts
Venue: Red Curtain Foundation for the Arts
Venue Physical Address: 9315 State Ave #J, Marysville, WA 98270
Price: Cheap
Dates: January 20 – February 5, 2023
Seating: General Admission
Parking: Free lot parking in the strip mall where this theatre is located.
Like/Comment/Share my Social Media Posts About this Performance:
Instagram | TikTok | Facebook | Twitter | YouTube
Buy a Ticket or Learn More:
Other Video +/- Pictures: See pictures under video and in video by Kenny Randall.
Cast and Production Team: See below pictures
@showsiveseen #Deathtrap #play at @redcurtainarts. Well-written & well-executed (no pun intended). Thrilling fight choreography. Definitely a promising candidate for my top shows of 2023. Thanks, Layton Gaskins, for making my day with the shoutout in your cast bio! Review + Photo Credit: showsiveseen.com/3539 #theatre ♬ Dangerous – The Red Collective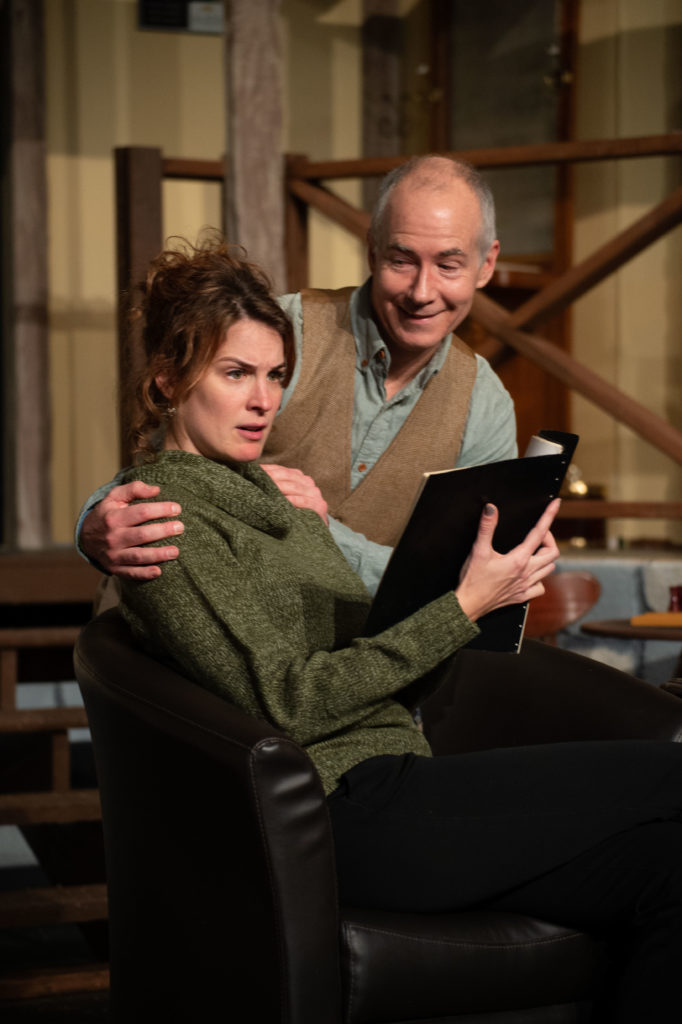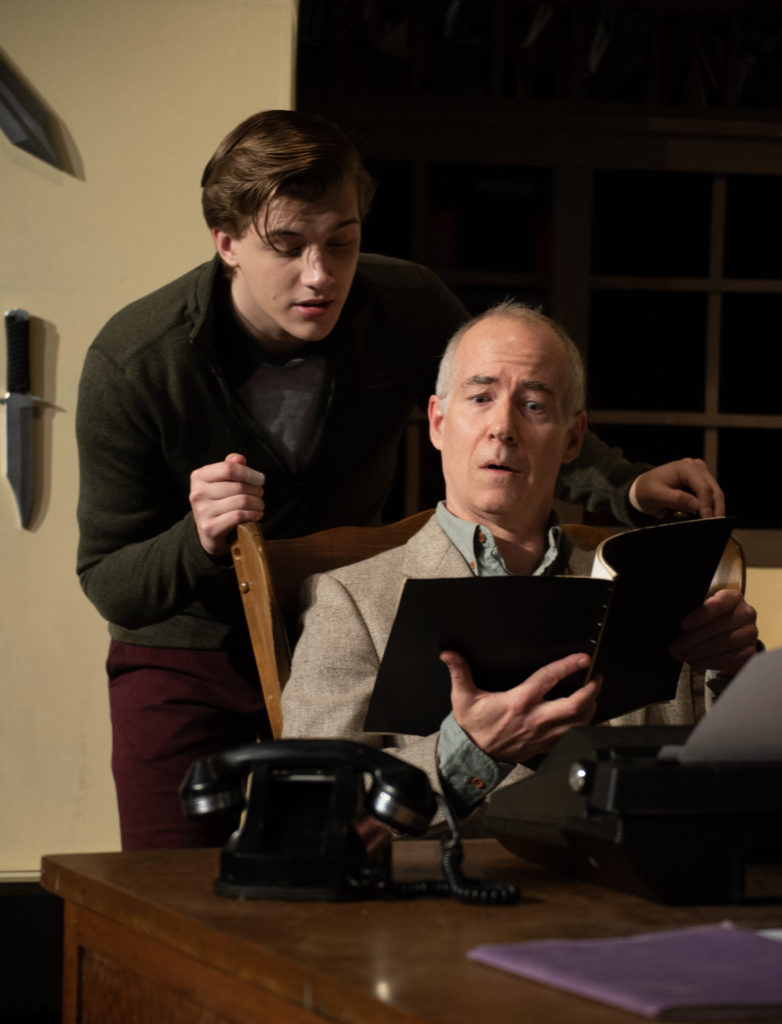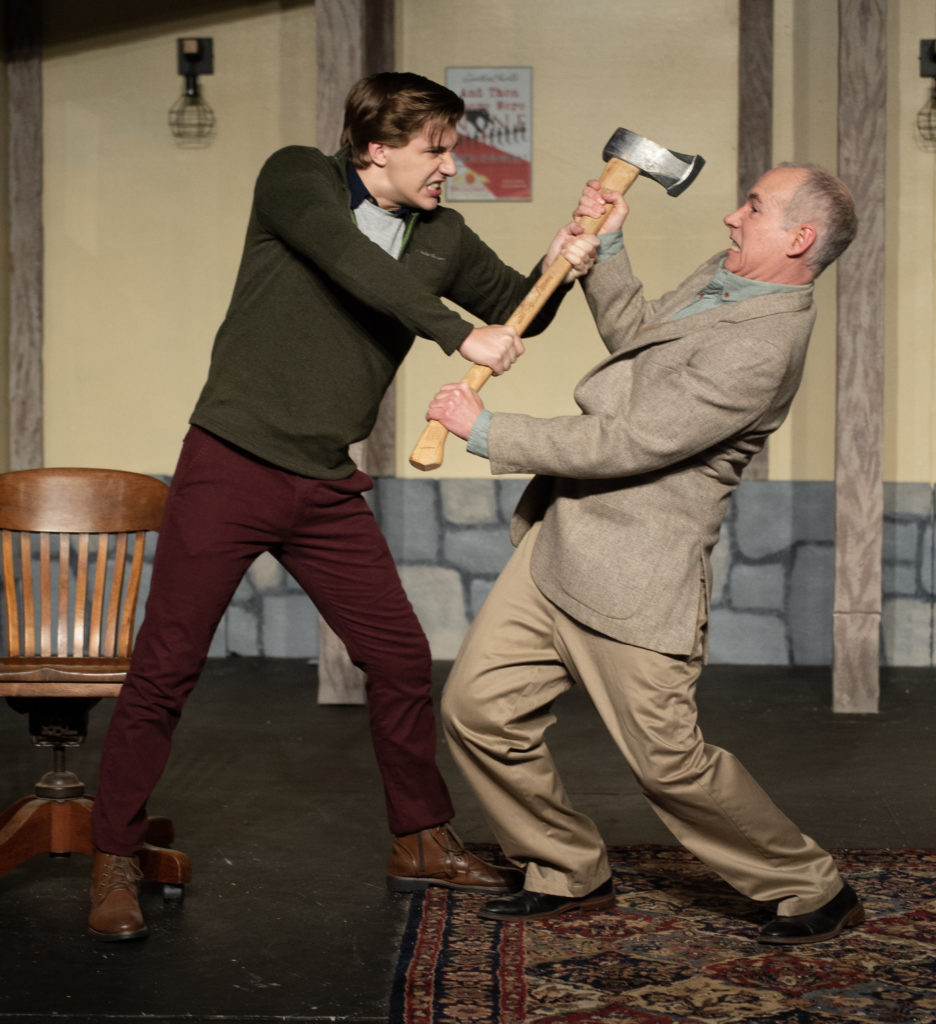 Name

Role

Jag
Sidney Bruhl
Mary Leedy
Myra Bruhl
Layton Gaskins
Clifford Anderson
Carol Richmond
Helga ten Dorp
Dawn Cornell
Porter Milgrim
—
—
Ira Levin
Playwright
Scott Dittman
Director
Daniel Hanlon
Assistant Director
Haylie Conchelos
Stage Manager
Lee Ann Hittenberger
Fight Choreography
Courtney Calkins
Prop and Set Dressing
Celeste Jackson-Moody
Costumes
Scott B Randall
Set Design
Werner "Randy" Randall
Set Construction Lead
Scott Randall
Mike Pieckiel
Aiden Pieckiel
Spencer Greer
Set Construction
Scott Randall
Lighting Design
Layton Gaskins
Lighting Technician
Andi Leach
Light Board Operator
Daniel Hanlon
Sound Design
Mike Pieckiel
Sound Board Operator
Aiden Pieckiel
Paula Van Dalen
Stage Crew
Kenny Randall
Publicity Photos
Beckye Randall
Marketing and Publicity
Michele Beito
Bar Manager
Kim Shumway
Concessions Manager