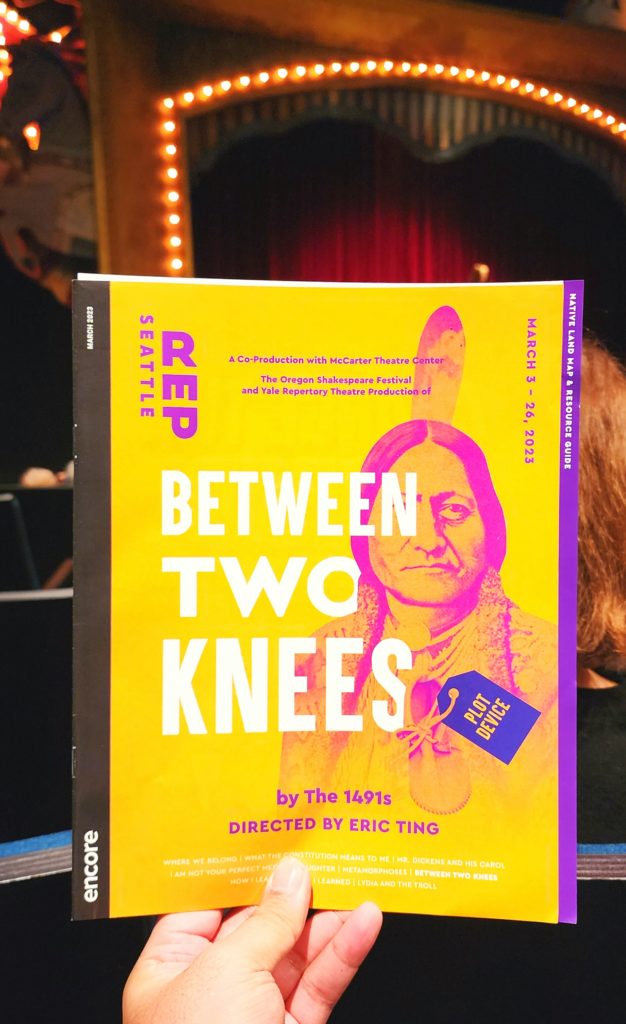 Elevator Thoughts (aka Tweet): Between Two Knees play at Seattle Rep by The 1491s. Outrageously (and uncomfortably?) funny, mildly controversial, and uniquely designed/written show about Native American history since Wounded Knee centering on one multigenerational family. Definitely a hit for woke Seattle.
Synopsis from the Theatre: The first play by acclaimed intertribal sketch comedy troupe The 1491s—best known for the hit television series "Reservation Dogs"—takes audiences on a searing and absurdly funny series of vignettes through American history centered on one family's account of their experiences from the massacre at Wounded Knee in 1890 to the protests there in 1973.
Reviewed Performance: 3/8/23 Evening on Opening Night
Type: Play
World Premiere: No
Several or Few Scenes: Several
Defined Plot/Storyline: Yes
Recommendation: See it especially if you're familiar with Native American history from the past 1-2 centuries.
Was This the First Time I Attended a Production of this Show: Yes
Would I See It Again 3 Years from Now: Probably not. But it was still good.
Rating Compared to Other Shows with the Same Production Value:
4.5 Stars (Out of 5 Stars)
Equity Actors: All
Total Number of Actors: 8
Length (Including Any Intermission): 2.5 hours
Intermission: Yes
Other Rave(s) Not Mentioned in Elevator Thoughts
Surprise Humor: It's said that humor comes from truth, surprise, or superiority. This play definitely touched on the surprise element. There were several random funny WTF moments like the Mortal Combat-like scene where the protagonists fought drag nuns and ended with a glorious "finish him!" I loved when they used the "Indian burn" as an attack in this scene. The jeering nuns in the background were a nice touch from the video game. Another example of random funny moments is a goodbye scene when somebody said "I wish I knew how to quit you" like in Brokeback Mountain.
Other Musing(s) and Observation(s)
Historical Events: The play supposedly portrayed Native American history from 1890 to 1973 through the life of one multigenerational family. Since I personally knew nothing about Native American history (other than the traditional mainstream likely whitewashed/inaccurate stories such as Pocahontas and Squanto), I probably missed a lot of good nuances. But the play doesn't need prior knowledge to enjoy it at superficial face value. To me, it was just a well told story. I wonder how this play would look like through the eyes of someone well-versed in the past 1-2 centuries of Native American history.
Mildly Controversial Nature: Various people will find some scenes/lines uncomfortably funny, mildly offensive, and not politically correct. Even the design around the stage with the curtains down was filled with culturally-appropriated stereotypical charicatures (see my video below). There were several moments when they didn't pull any punches on controversial humor that I thought "Whoa, did they really just say/do that?!" I won't spoil it too much for you, but the show ends in a WTF surreal exercise with the audience joining in uncomfortable baffled unison chanting something people don't say in polite company. Woke Seattleites with white guilt will be sure to eat it up. I love how one of the characters say, "We wash his ears so that he will not hear people lecture him on what should be considered racist or offensive when they themselves have only a minimal understanding of how uncensored humor borne from trauma is actually beneficial to community healing!" Seattle is a perfect city to explore this controversial cringy material since the pendulum has swung to arguably excessively PC here.
Theatre Company: Seattle Repertory Theatre, McCarter Theater Center, Oregon Shakespeare Festival, and Yale Repertory Theatre
Venue: Seattle Repertory Theatre
Venue Physical Address: 155 Mercer St, Seattle, WA 98109
Price: Medium
Ticket Affordability Options:
Seattle Rep offers free tickets for self-identified Native individuals. To request complimentary tickets, call the Patron Services Office at (206) 443-2222.
Ask the theatre if there are discounts associated with your employer, school, or alma mater.
Dates: March 3 to 26, 2023
Seating: Assigned Seating
Parking: There are paid lots and paid street parking. I usually park on Mercer to the West of 1st Ave. There's usually also a lot of street parking around Safeway. If there's an event in Seattle Center or Climate Pledge Arena, street parking is usually limited and much more expensive. In those cases, I'll park further north up on Queen Anne Hill.
Like/Comment/Share my Social Media Posts About this Performance:
Instagram | TikTok | Twitter | Facebook | YouTube
Buy a Ticket or Learn More:
Other Video +/- Pictures: See pictures under video
Cast and Production Team: See after pictures and video below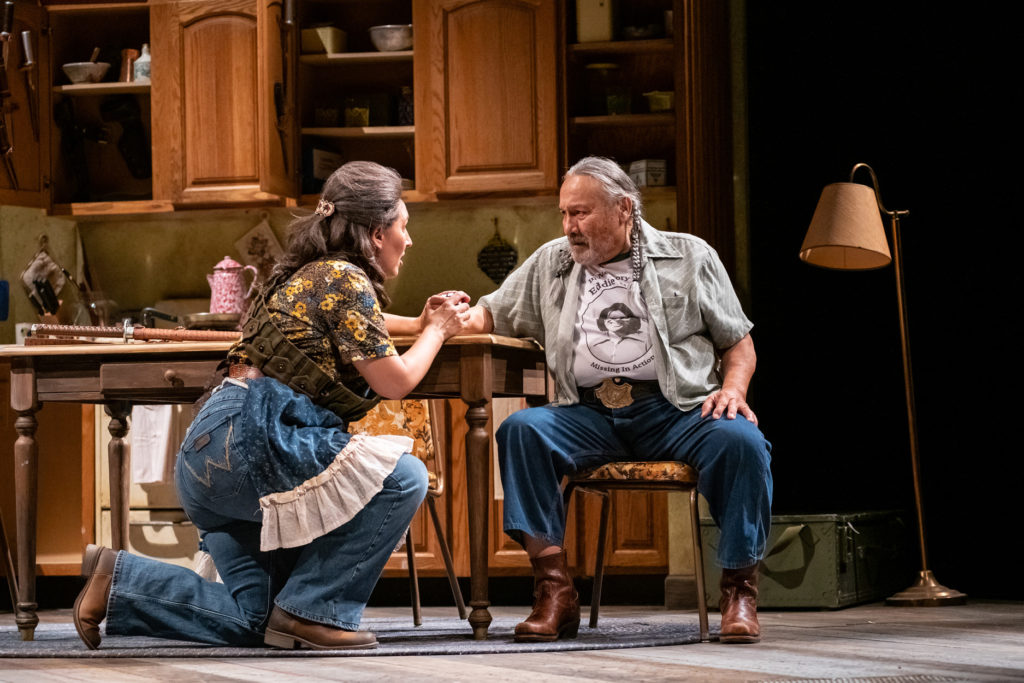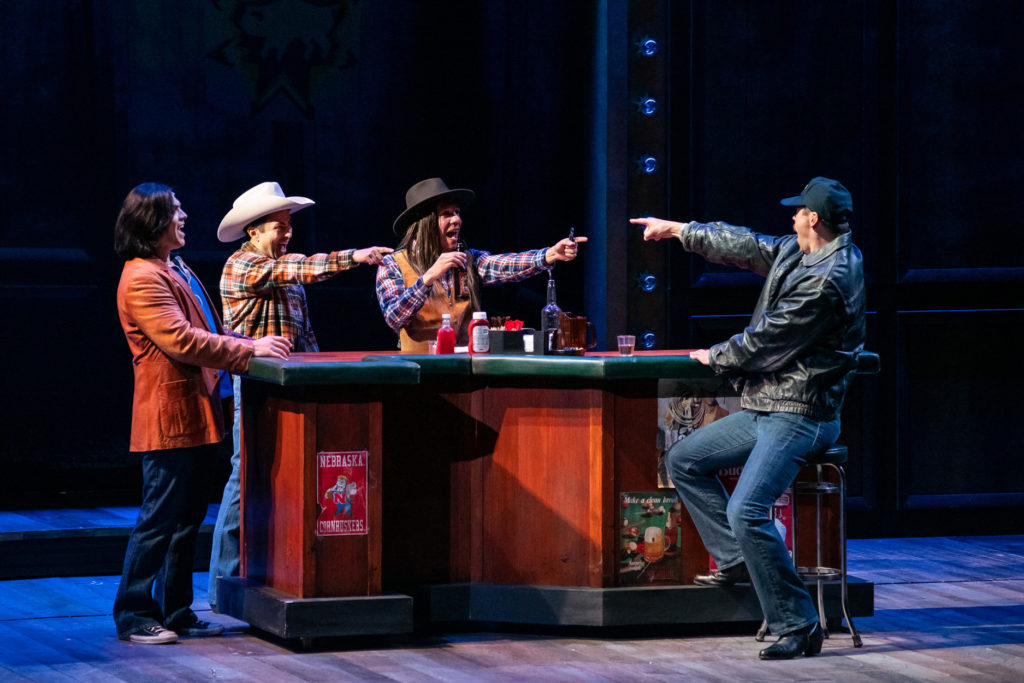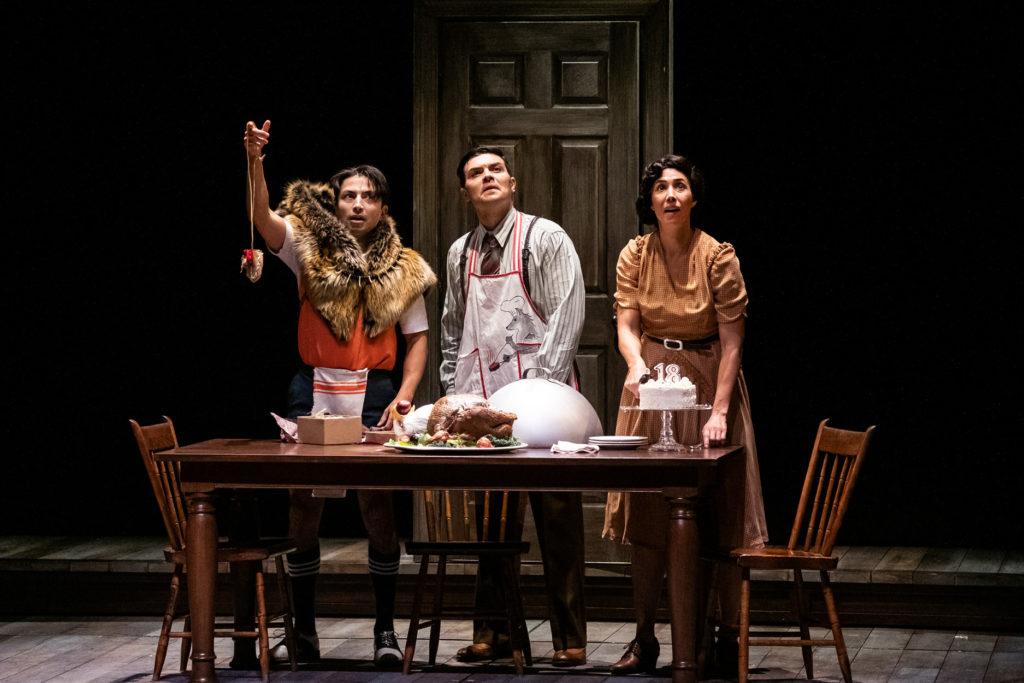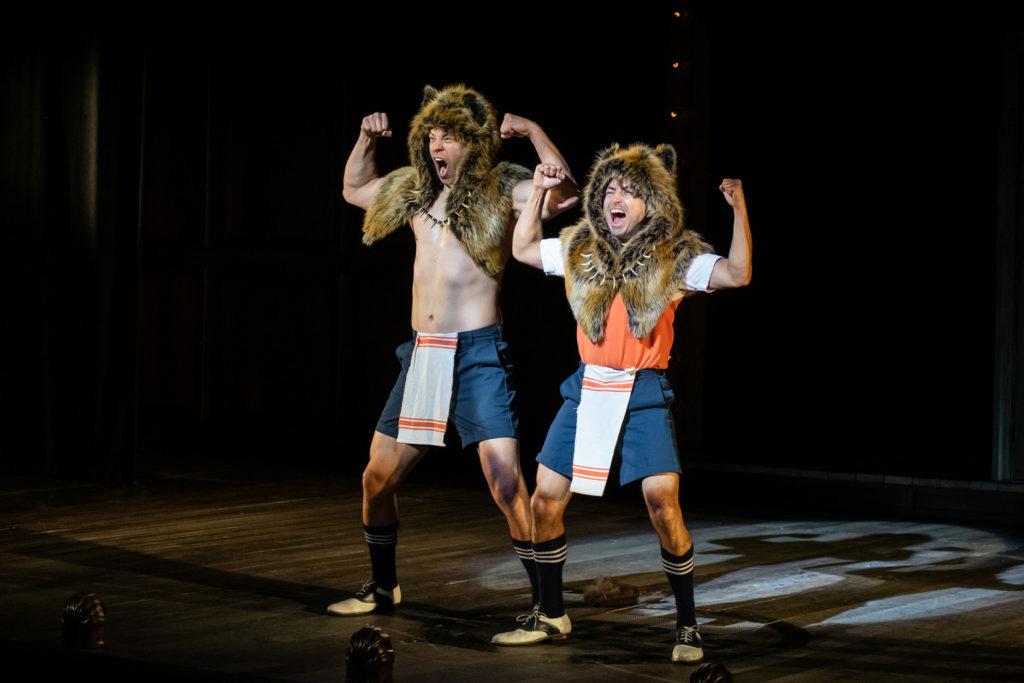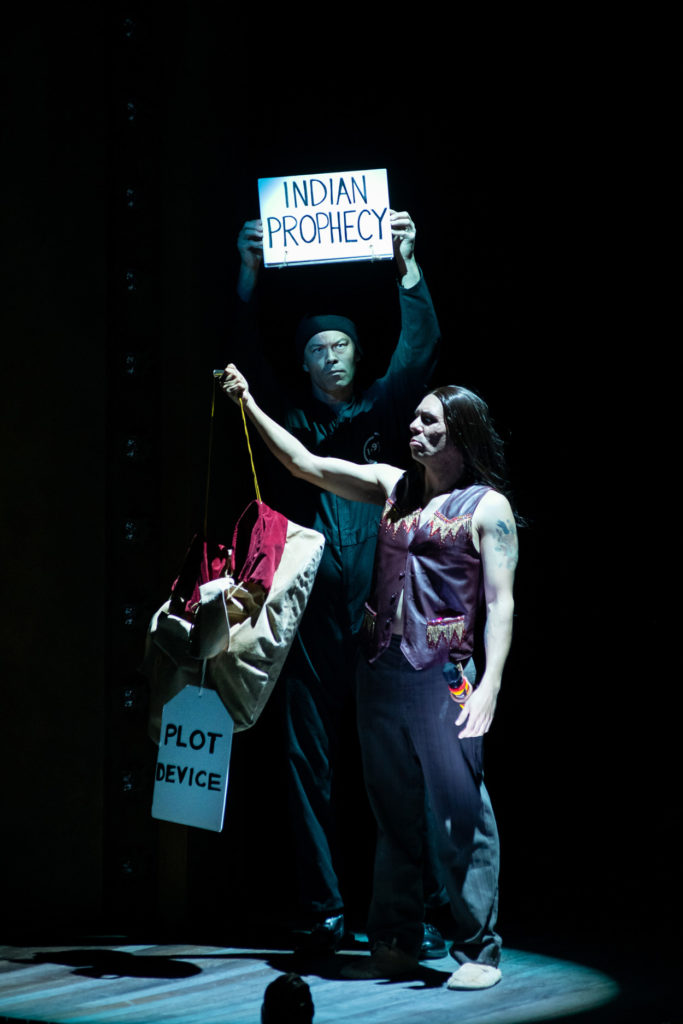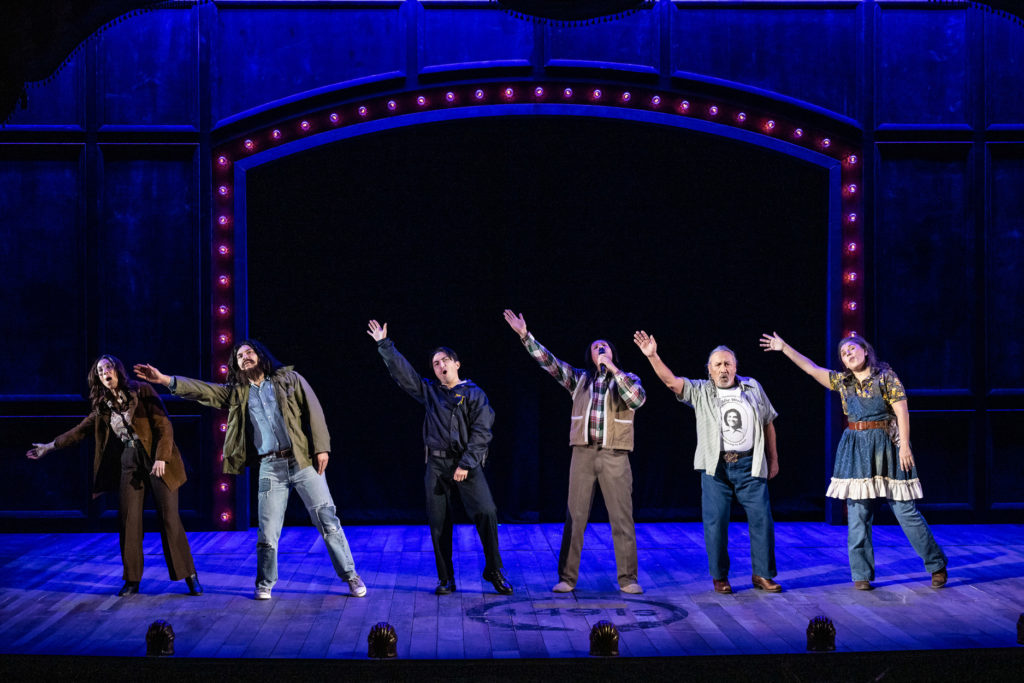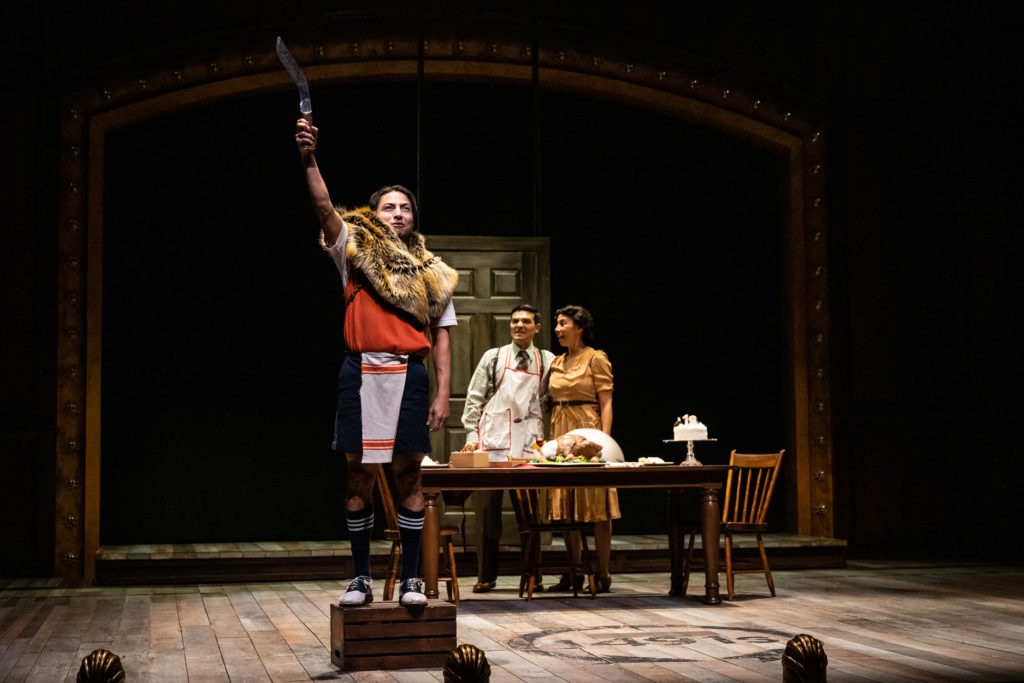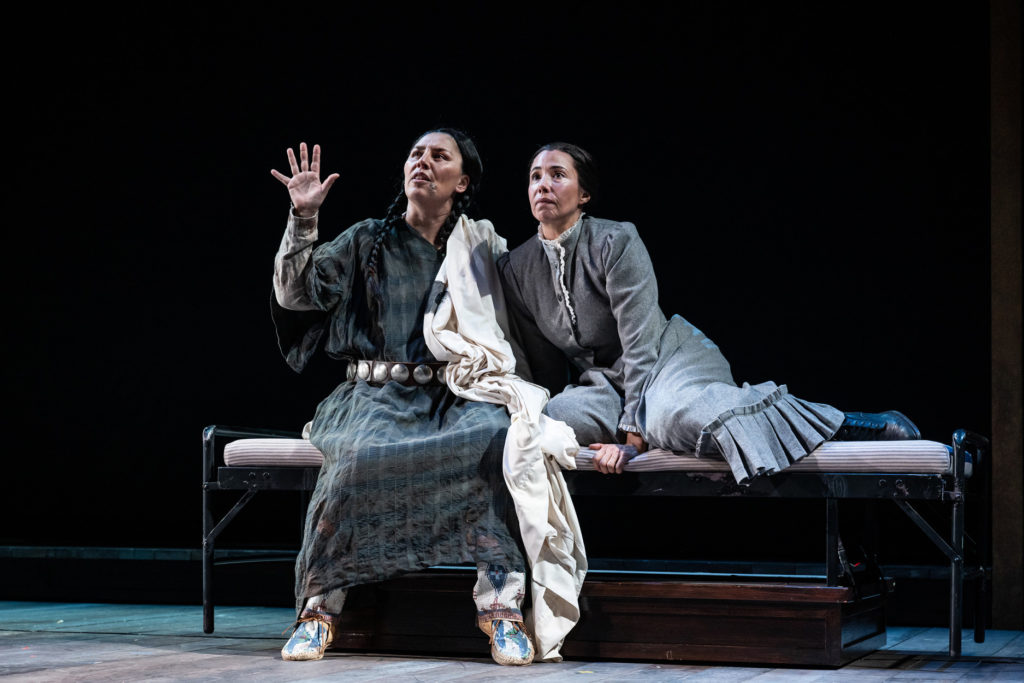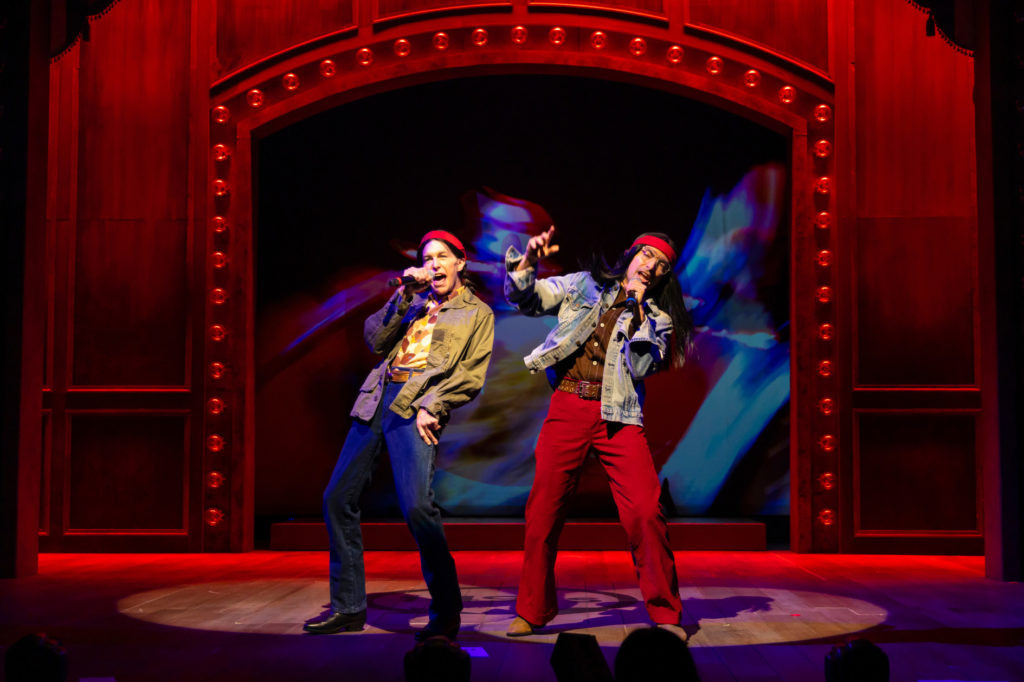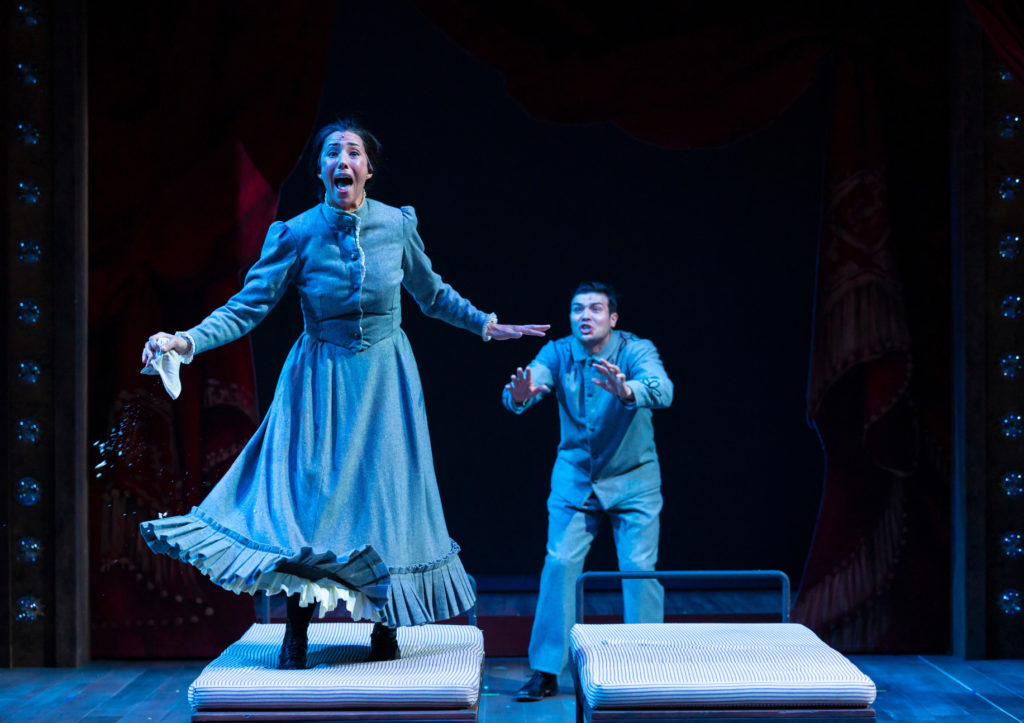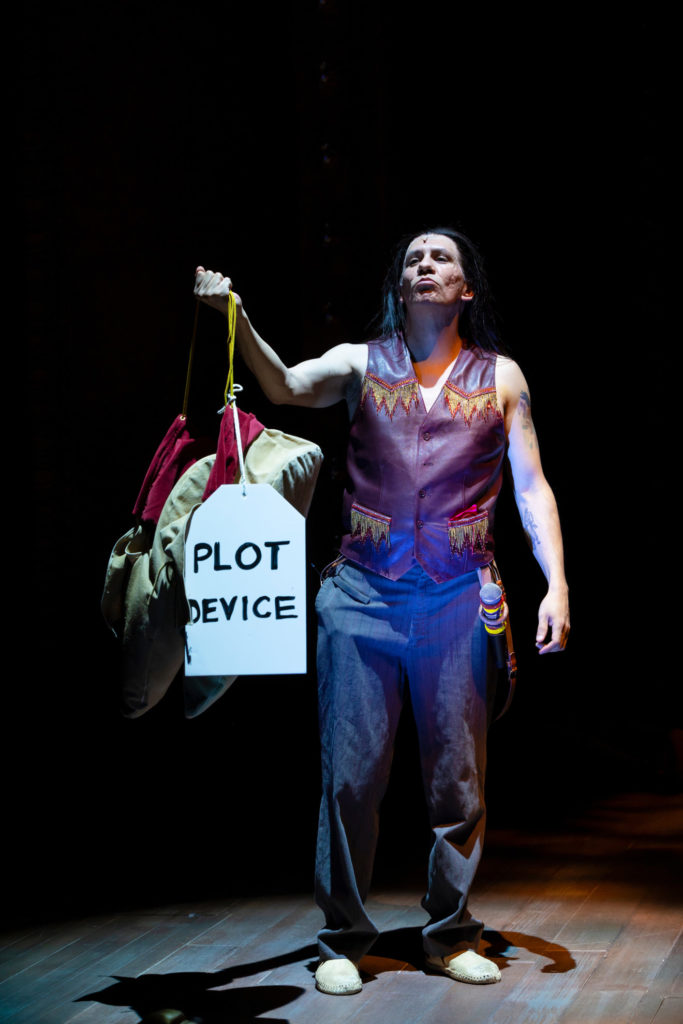 | | |
| --- | --- |
| Role | Name |
| Older Irma, Ensemble | Jennifer Bobiwash |
| Ensemble | Rachel Crowl |
| Young Isaiah, Eddie, Ensemble | Kholan Studi portrayed this role which is usually played by Derek Garza |
| Larry | Justin "Jud" Gauthier |
| Young Irma, Irene, Ensemble | Shyla Lefner |
| Older Isaiah, Ensemble | Wotko Long |
| Ensemble | James Ryen |
| William, Ensemble | Shaun Taylor-Corbett |
| — | — |
| Understudy Older Irma, Ensemble | Irma-Estel Laguerre |
| Understudy Larry, Ensemble | Nikcoma Lee Mahkewa |
| Understudy Older Isaiah, Ensemble | John Scott-Richardson |
| Understudy Isaiah, Eddie, Larry, William, Ensemble | Kholan Studi |
| Understudy Young Irma, Irene, Ensemble | Maribel Torres Barragan |
| — | — |
| Playwright | The 1491s |
| Director | Eric Ting |
| Choreographer | Ty Defoe |
| Scenic Designer | Regina Garcia |
| Costume Designer | Lux Haac |
| Lighting Designer | Elizabeth Harper |
| Sound Designer | Jake Rodriguez |
| Original Songs | Ryan RedCorn |
| Projection Designer | Shawn Duan |
| Wig And Hair Designer | Younghawk Bautista |
| Production Dramaturg | Julie Felise Dubiner |
| Casting Director | Stacey Rice, CSA |
| Fight Director | Rod Kinter |
| Intimacy Director | Kelsey Rainwater |
| Vocal Coach | Liz Hayes |
| Associate Director | R. Réal Vargas Alanis |
| Production Stage Manager | Amanda Nita Luke-Sayed |
| Assistant Stage Manager | Kevin Jinghong Zhu |