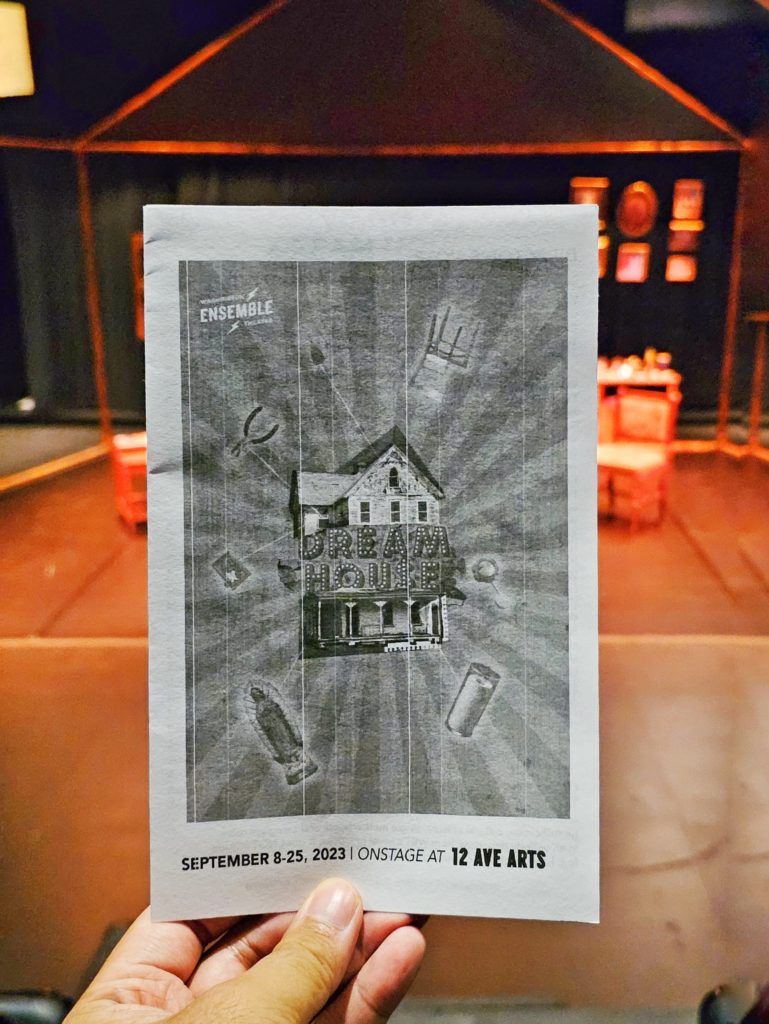 Elevator Thoughts (aka Tweet): Dream Hou$e play by Eliana Pipes at 12th Ave Arts w/ Washington Ensemble Theatre starring Antonieta Carpio & Adriana Hillas. Commentary on gentrification, identity, & heritage in the frame of a reality TV game show. Loved Holly Vander Hyde's TV host character! #Spanish #Latino #Hispanic
Synopsis from the Theatre: Set in a rapidly changing neighborhood, two sisters sign up for a reality tv show to sell their childhood home after the passing of the family matriarch. As Julia and Patricia perform for the camera, they confront their own desires, aspirations, and the sacrifices they are willing to make to achieve them. What is the cultural cost of progress in America? Is cashing in always selling out?
Attended Performance Date: 9/8/23 (Opening Night)
Type: Play
World Premiere: No
Several or Few Scenes: Several
Several or Few Settings/Locations: Just a house
Prior Exposure/Knowledge Required: You should be familiar with reality TV and TV game shows
Defined Plot/Storyline: Mostly yes but there's only so much that can occur in a house
Equity Actors: 0
Total Number of Actors: 6
Perceived Pace of the Show: Slow to medium
Length (Including Any Intermission): 1.75 hours
Intermission Included: No
Was This the First Time I Attended a Production of this Show: Yes
Would I See It Again 3 Years from Now: I'm not sure … *maybe* if it was produced by an Equity theatre
Recommendation: See it especially if you enjoy reality TV or TV game shows
Other Rave(s) Not Mentioned in Elevator Thoughts
TV Host: Holly Vander Hyde's TV host Tessa character was a delight to watch. There's something alluring about a squeaky-clean personality on the outside despite what's on the inside. When I heard/saw her TV anchor laugh at the beginning of the play, I knew I'd like this character.
Powerful Scenes:

One of the last scenes when Tessa asked Patricia (played by Adriana Hillas) to sell various belongings
One of the middle scenes when Patricia showed Julia (played by Antonieta Carpio) their mother's feeding tube

Favorite Quotes:

Something like "I want to be so rich that I can send my steak back to the chef"
Something like "White people are the only people who say 'latinX'"
Other Musing(s) and Observation(s)
Scenic Design: The set was more austere than what I'm used to seeing with Washington Ensemble Theatre.
Weird Factor: This play felt more mainstream than the typical edgy weirdness I associate with Washington Ensemble Theatre shows like Our Dear Dead Drug Lord, Arlington, or Tin Cat Shoes. Don't get me wrong though … I actually prefer mainstream!
Sentimentality vs Pragmatism: I definitely identified more with Patricia's pragmatism. I was a little annoyed with Julia's sentimentality. Gurl, sell out and take the money!
Crew: I felt bad for the camera crew actors since they didn't have any speaking parts.
Theatre Company: Washington Ensemble Theatre
Venue: 12th Avenue Arts
Venue Physical Address: 1620 12th Ave, Seattle, WA 98122
Price: Cheap
Dates: September 8 to 25, 2023
Seating: General Admission
Parking: Paid lot or paid street parking. Street parking is extremely limited since it's Capitol Hill. Your best luck would be East of Cal Anderson Park on 11th or 12th Ave. Cheapest paid lots are on 11th Ave next to the park. I highly suggest parking far away or taking the bus since the lots are expensive in Capitol Hill.
Like/Comment/Share my Social Media Posts About this Performance:
Instagram | TikTok | Twitter | Facebook | YouTube | Threads
Buy a Ticket or Learn More:
Other Video +/- Pictures: See pictures in video and under video by Marcia Davis.
Cast and Production Team: See after pictures and video below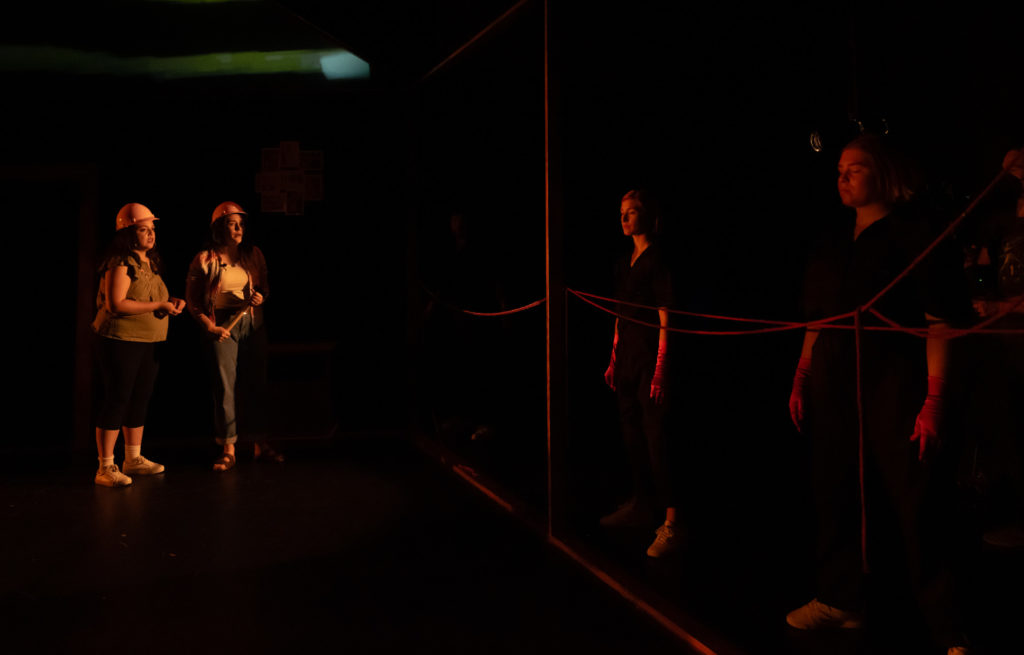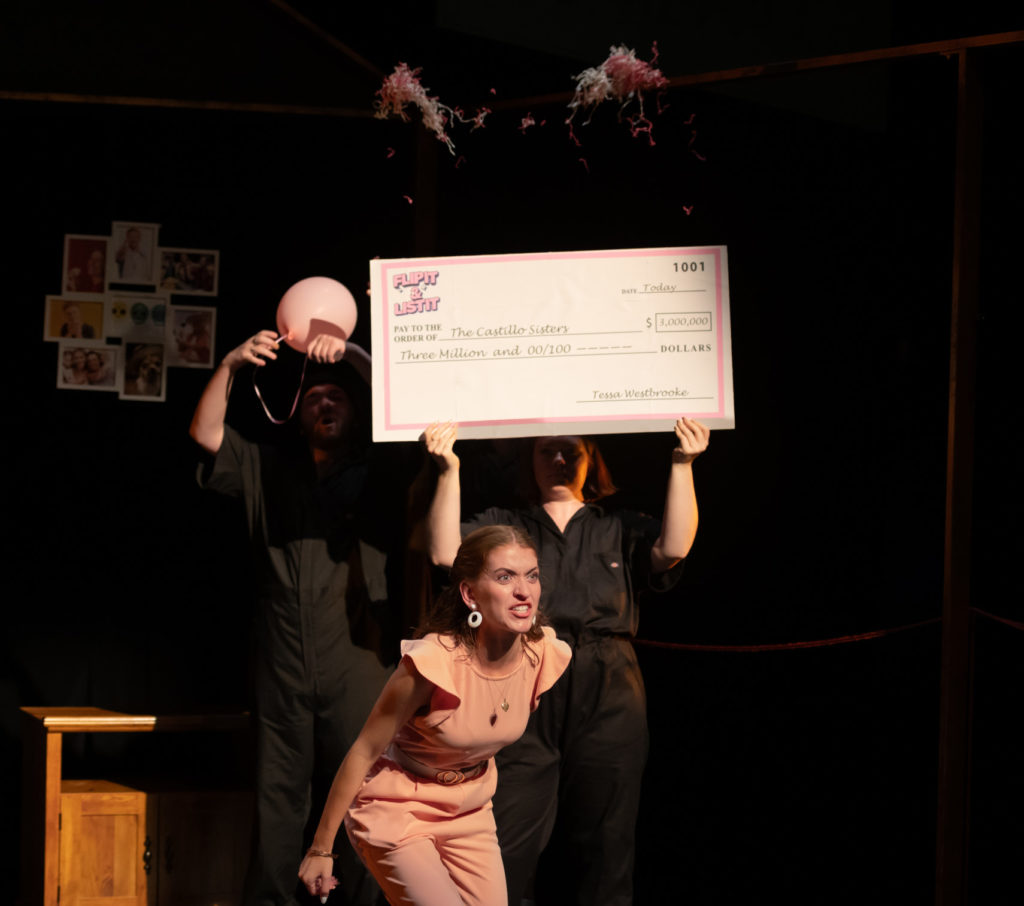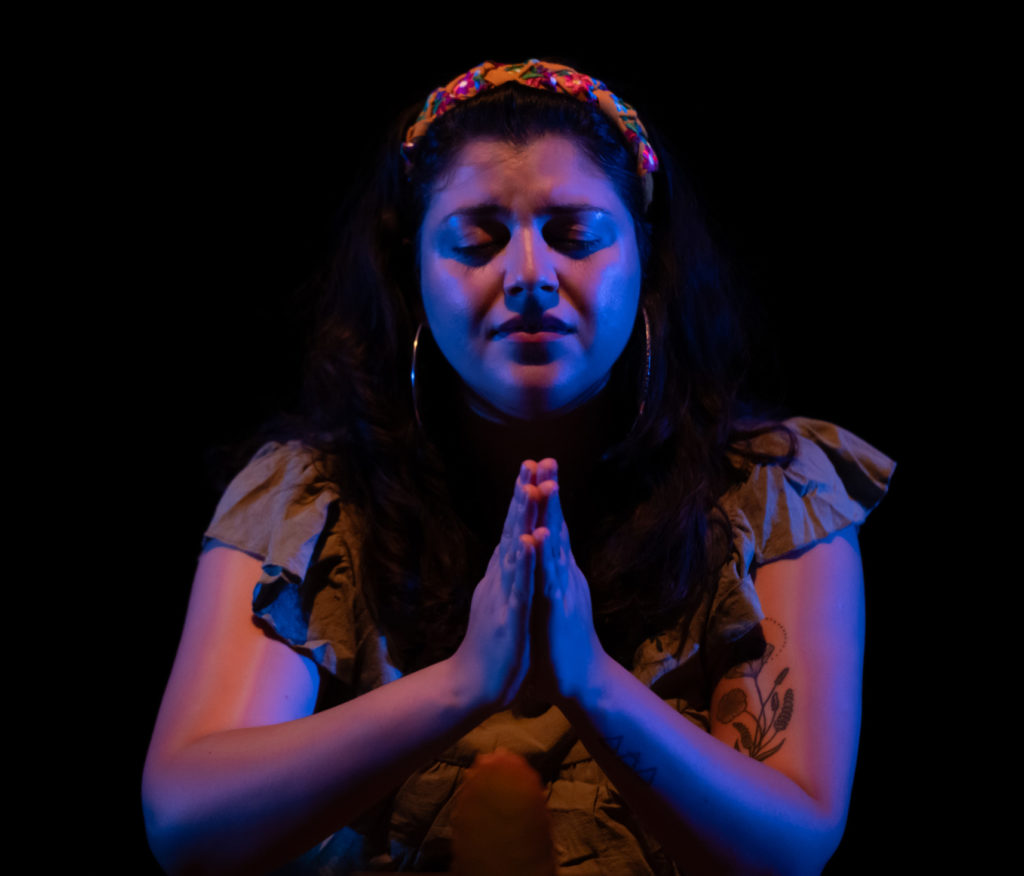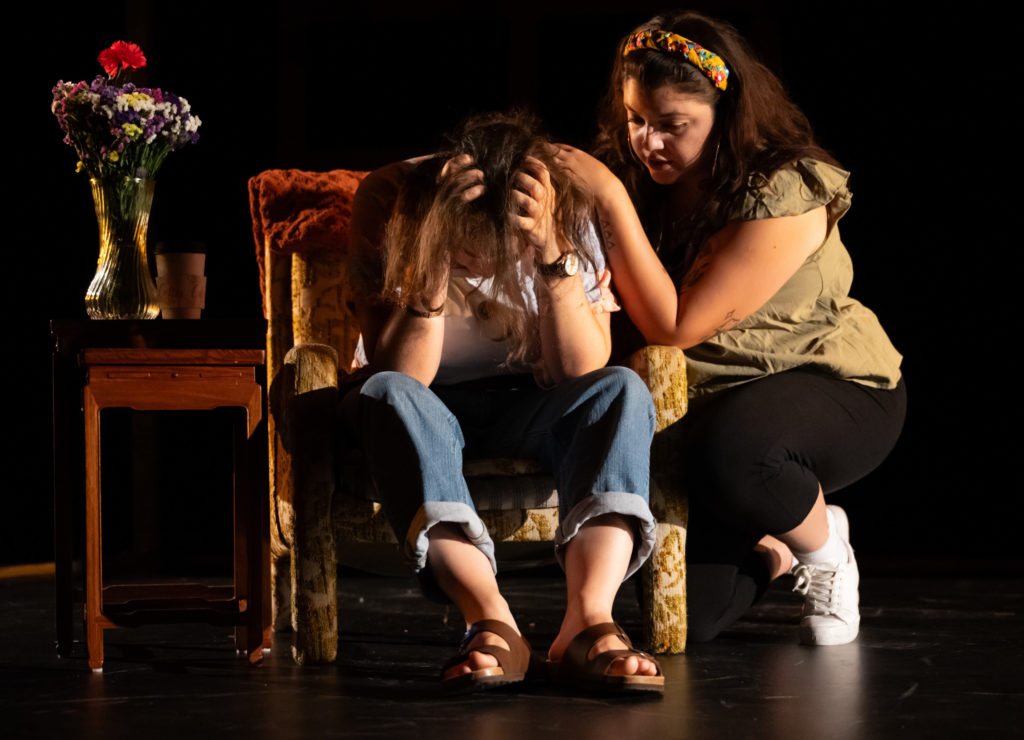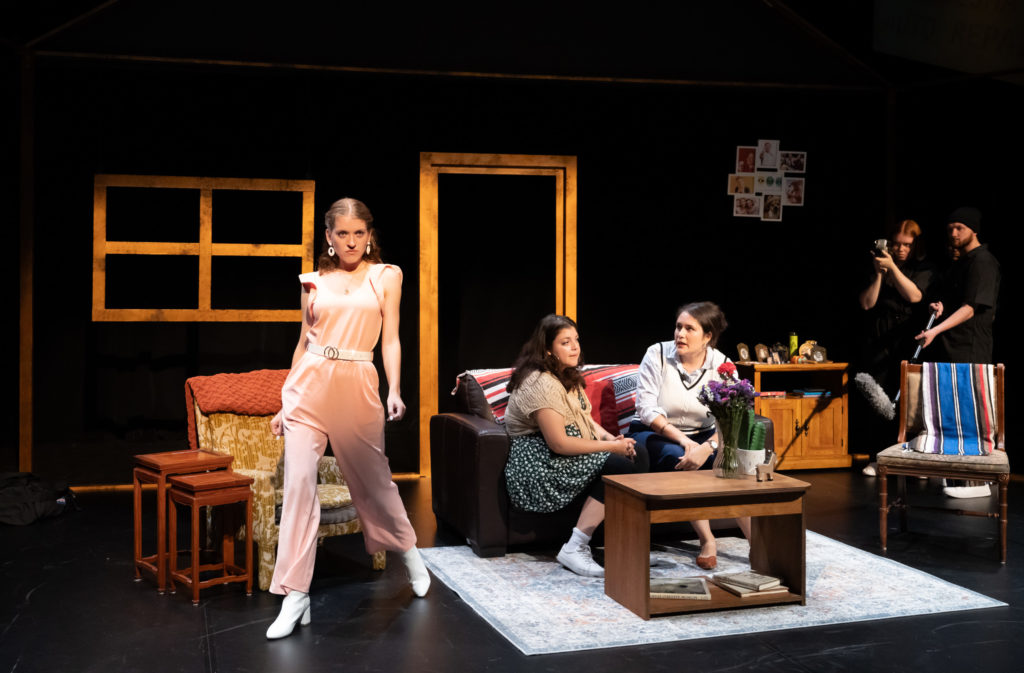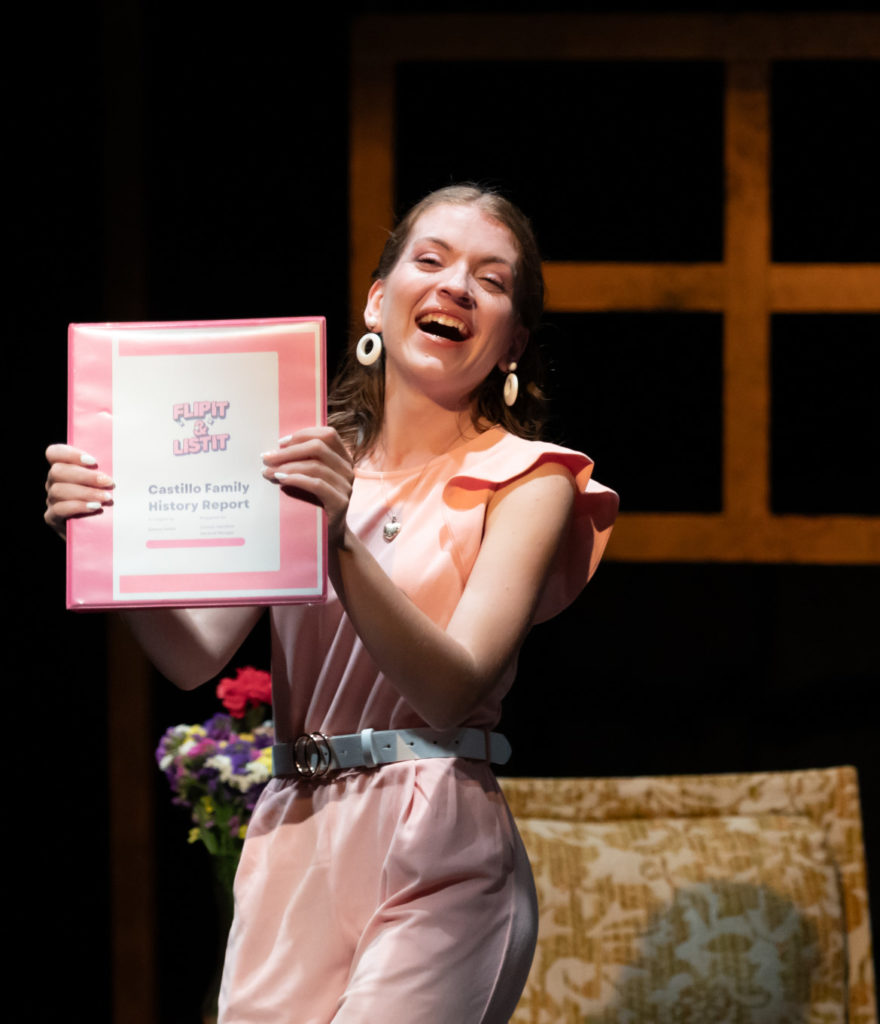 | | |
| --- | --- |
| Role | Name |
| Julia | Antonieta Carpio |
| Patricia | Adriana Hillas |
| Tessa | Holly Vander Hyde |
| Crew | Ayla Wallace |
| Crew | Cassidy Mitchell |
| Crew | William Johnson |
| Tessa Understudy | Emily Huntingford |
| Julia Understudy | Ariana Polanco |
| Patricia Understudy | Yolanda Suarez |
| — | — |
| Director | Suz Pontillo |
| Assistant Director | Rylie Latham |
| Playwright | Eliana Pipes |
| Stage Manager | Emily Doorenbos |
| Scenic Designer | Bella Rivera |
| Lighting & Projections Designer | Hannah Gibbs |
| Props Designer | Elana Lessing |
| Sound Designer | Andi Villegas |
| Costume Designer | Fantasia Rose |
| Choreographer | Zara Martina Lopez |
| Intimacy Coach | Jasmine Lomax |
| Stage Management Sub | Bella Marziello |
| Run Crew | Mischa Gregory |
| Production Manager | Ellie Hughes |
| Technical Director | Ryan Dunn |
| Shop Supervisor | Justin Duffiance |
| Resident Scenic Charge | Annie Duffiance |
| Master Electrician | Robert Mitchell |
| Mental Health Coach | Zoe Tsiotis Shields |