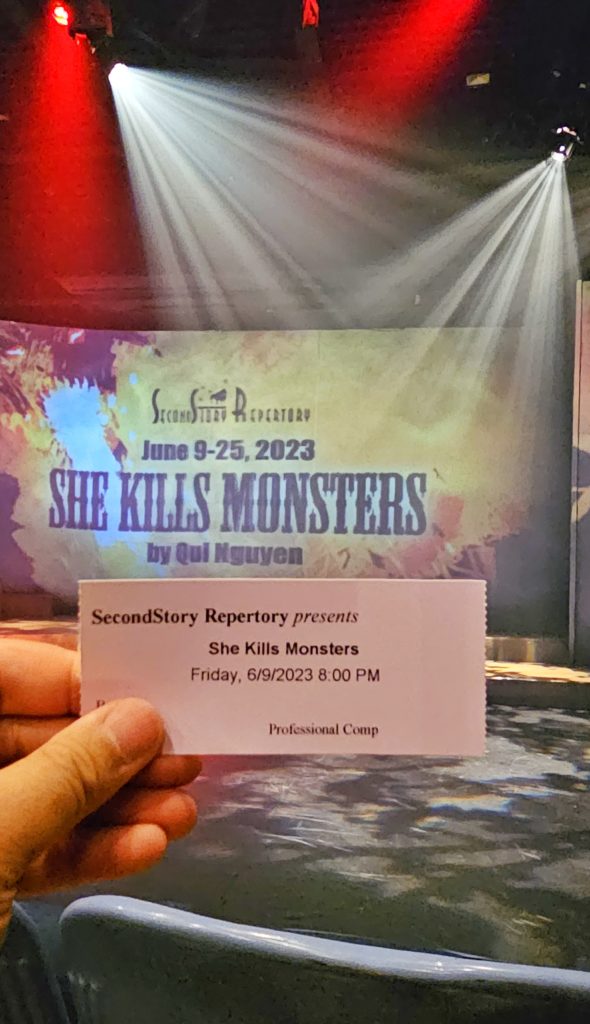 Elevator Thoughts (aka Tweet): She Kills Monsters play by Qui Nguyen at SecondStory Repertory directed by Kate Swenson. Starring Rebecca Cauthorn and Erin Elkins. Nerd out with Dungeons and Dragons in live theatre! Lots of fight choreography and cosplay-worthy costumes/props. #theatre
Synopsis from the Theatre: She Kills Monsters tells the story of Agnes Evans as she leaves her childhood home in Ohio following the death of her teenage sister, Tilly. When Agnes finds Tilly's Dungeons and Dragons notebook, however, she finds herself catapulted into a journey of discovery and action-packed adventure in the imaginary world that was her sister's refuge. In this high-octane dramatic comedy laden with homicidal fairies, nasty ogres, and 90s pop culture, acclaimed playwright Qui Nguyen offers a heart-pounding homage to the geek and warrior within us all.
Reviewed Performance: 6/9/23 on opening night – Sorry for the late review!
Type: Play
World Premiere: No
Several or Few Scenes: Several
Several or Few Settings/Locations: Several
Prior Exposure/Knowledge Required: You'd probably enjoy this more if you played Dungeons and Dragons or if you grew up in the 80-90s. I've actually never played Dungeons and Dragons, but I was born in the 80s. I only know how the game roughly works because I saw Steve and his friends play it on American Dad.
Defined Plot/Storyline: Yes
Recommendation: See it if either
You're looking for a different kind of show
You play(ed) Dungeons and Dragons
You like to pretend
You like cosplay
or you liked the Starmites musical
Was This the First Time I Attended a Production of this Show: Yes
Would I See It Again 3 Years from Now: Probably not
Rating Compared to Other Shows with the Same Production Value:
4 stars (Out of 5 Stars)
Equity Actors: 0
Total Number of Actors: 10
Perceived Pace of the Show: Medium to fast
Length (Including Any Intermission): 1.75 hours
Intermission: No
Other Rave(s) Not Mentioned in Elevator Thoughts
Double Entendre: There was a funny scene where one person was talking about Dungeons and Dragons while the other person thought they were talking about sex.
Character/Actor Highlights:

Stav Hinenzon (Orcas) projected his voice well
Jack Anderson was funny as a dorky high school teenager Chuck
Why do I love seeing mean cheerleaders on-stage and on-screen? It must be fun for Jillian Faulk (as Evil Gabbi) and Grace Madland (as Evil Tina) to play succubus cheerleaders. Very Glee and Mean Girls.

Moral of the Story: I like the message throughout the play (especially at the end) on why Dungeons and Dragons was important to Tilly in her friends.
Other Musing(s) and Observation(s)
Theatre Company: SecondStory Repertory
Venue: SecondStory Repertory
Venue Physical Address: 7325 166th Ave NE Ste F250, Redmond, WA 98052
Price: Cheap
Dates: June 9 to June25, 2023
Seating: General Admission
Parking: Free lot or free garage parking provided by the Redmond Town Square outdoor mall where the theatre company resides.
Like/Comment/Share my Social Media Posts About this Performance:
Instagram | TikTok | Twitter | Facebook | YouTube
Buy a Ticket or Learn More:
Other Video +/- Pictures: See pictures in video and under video by Michael Brunk.
Cast and Production Team: See after pictures and video below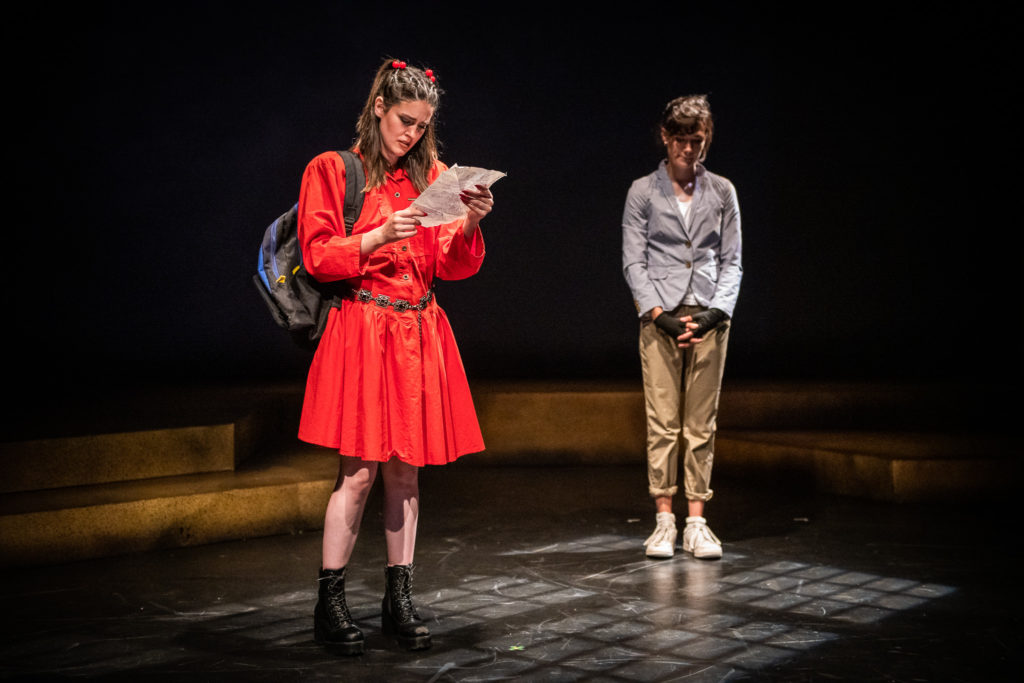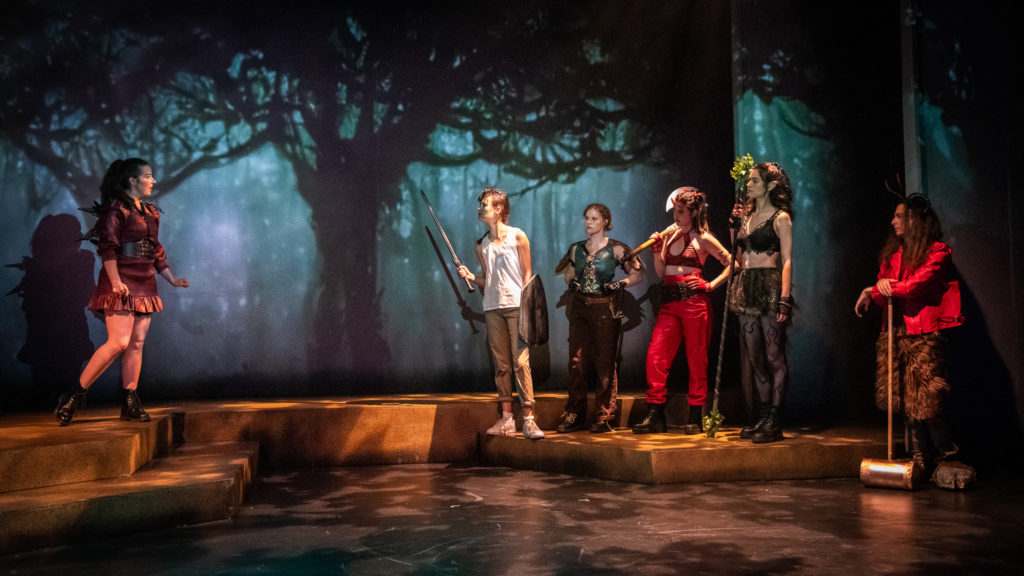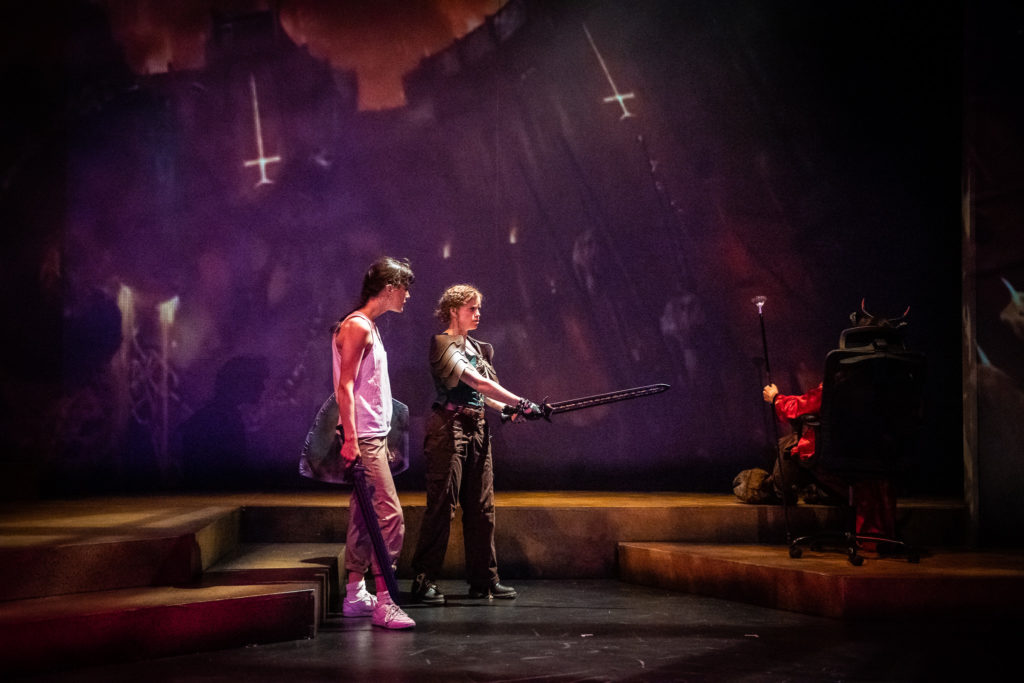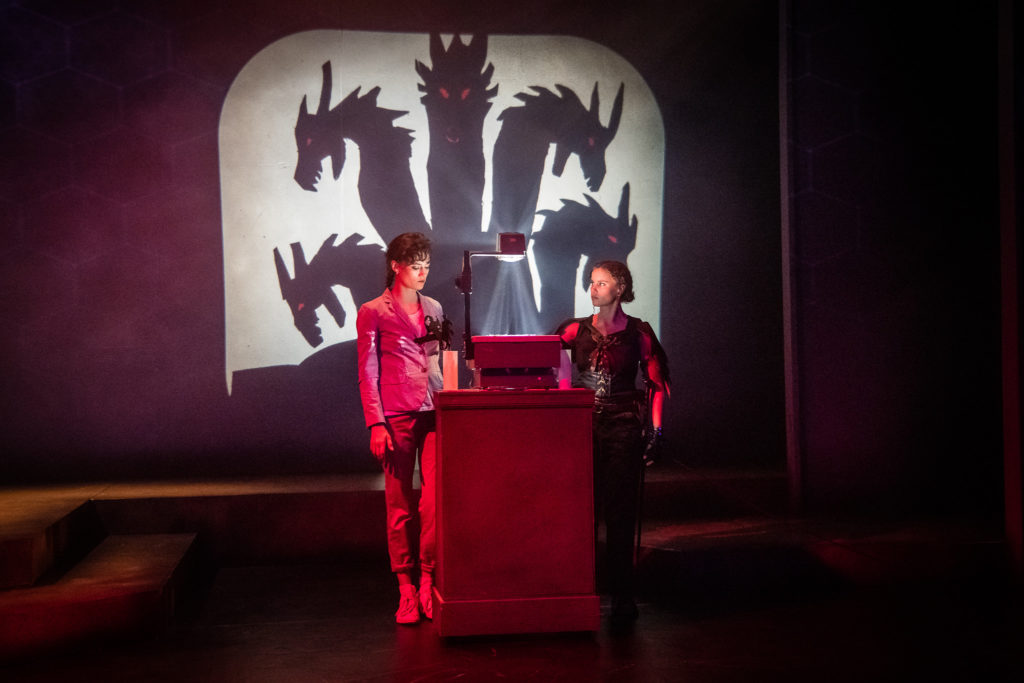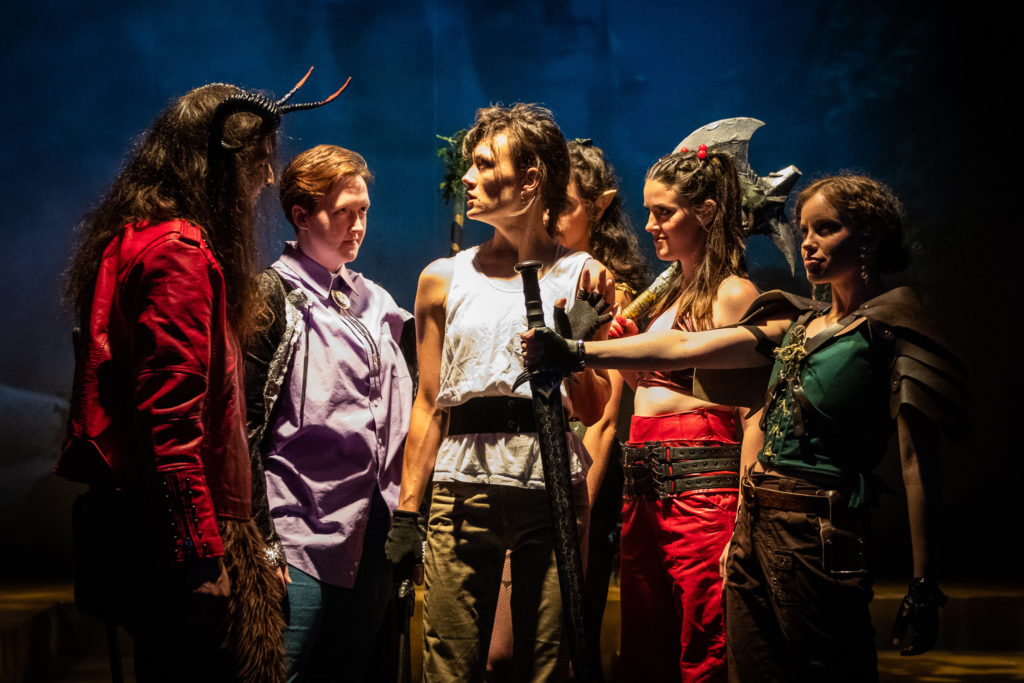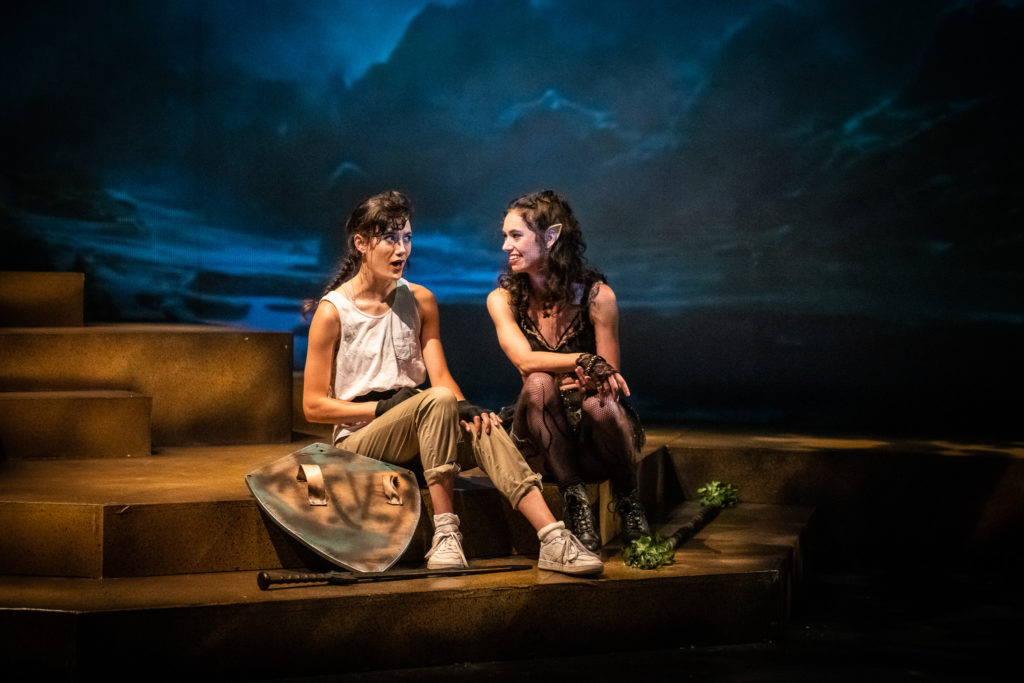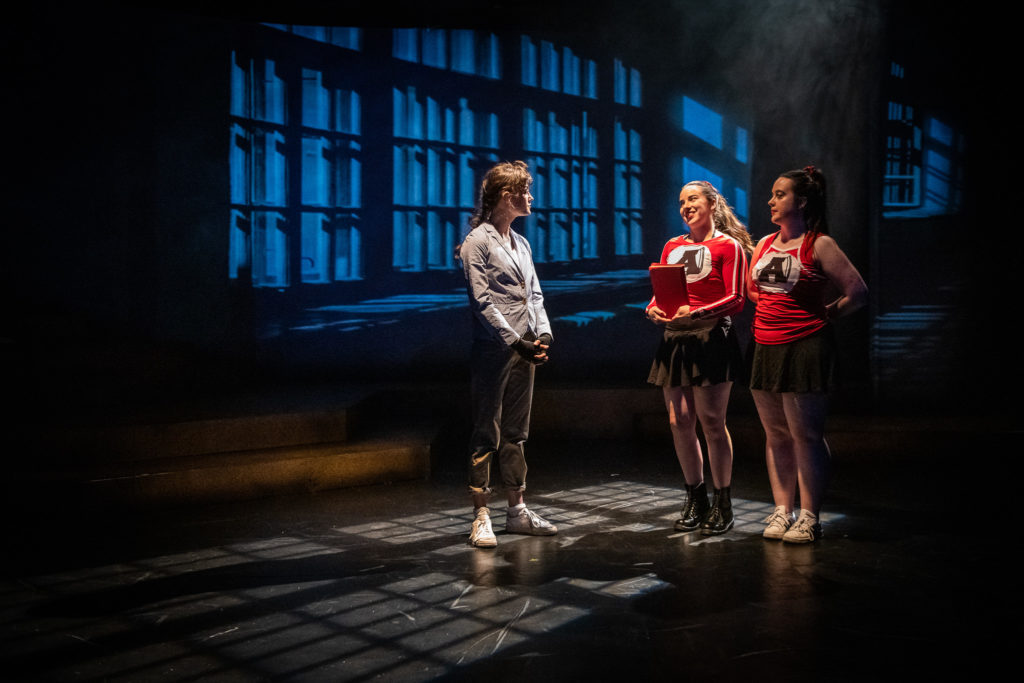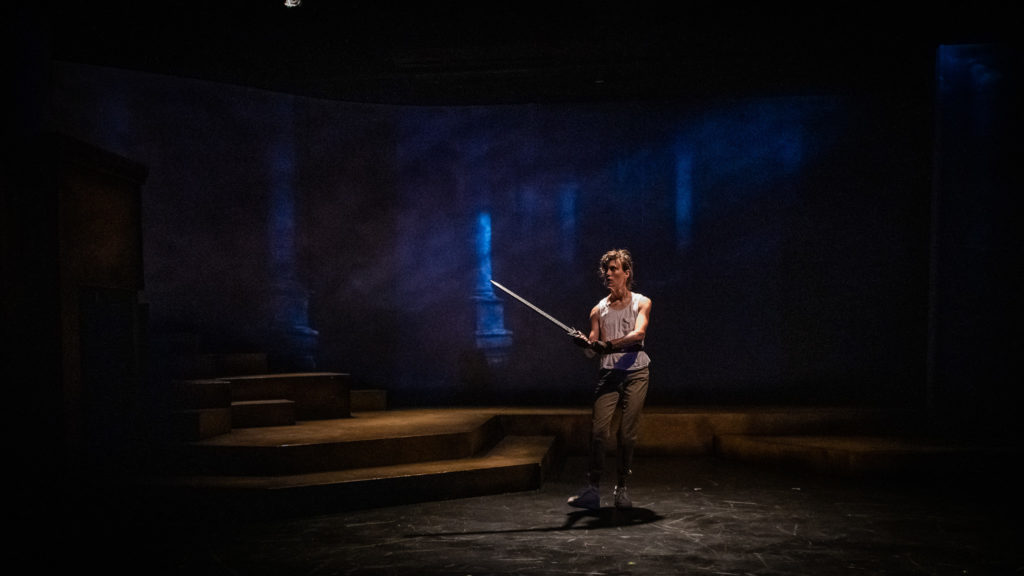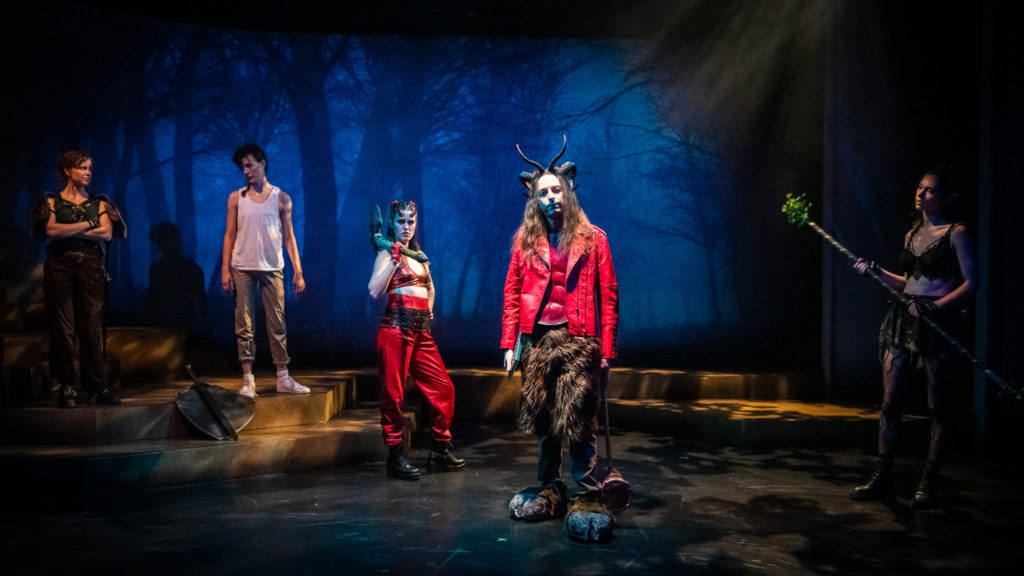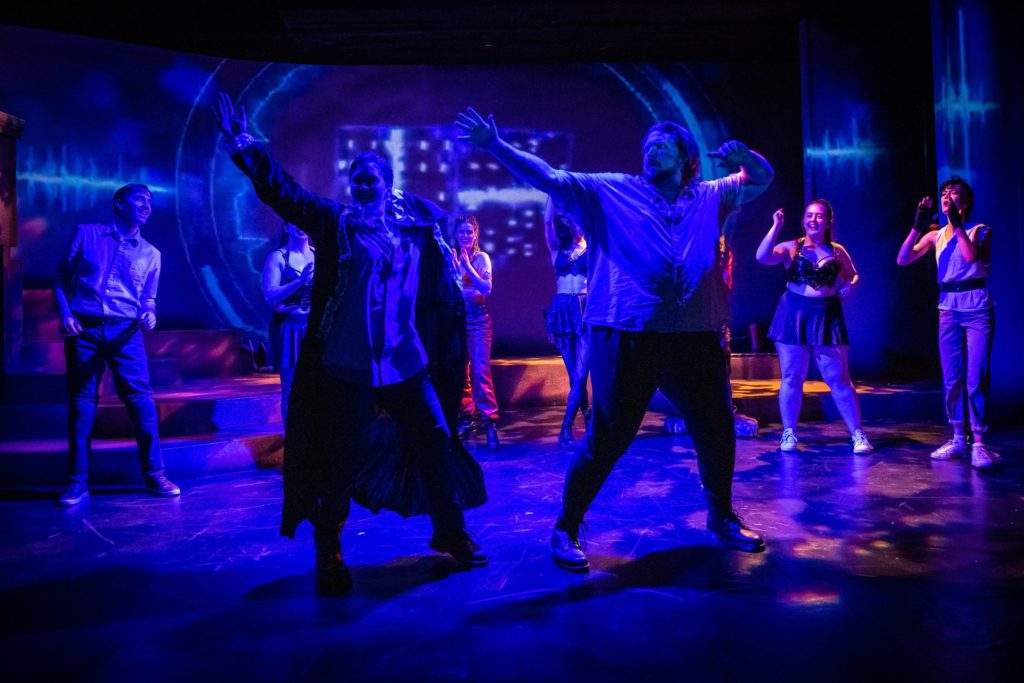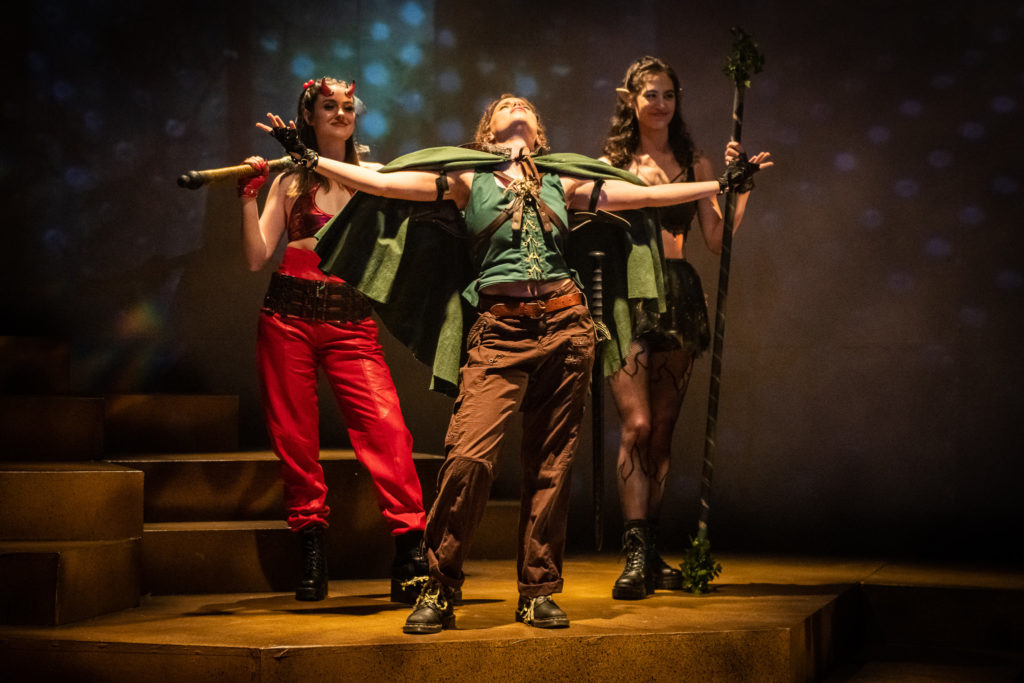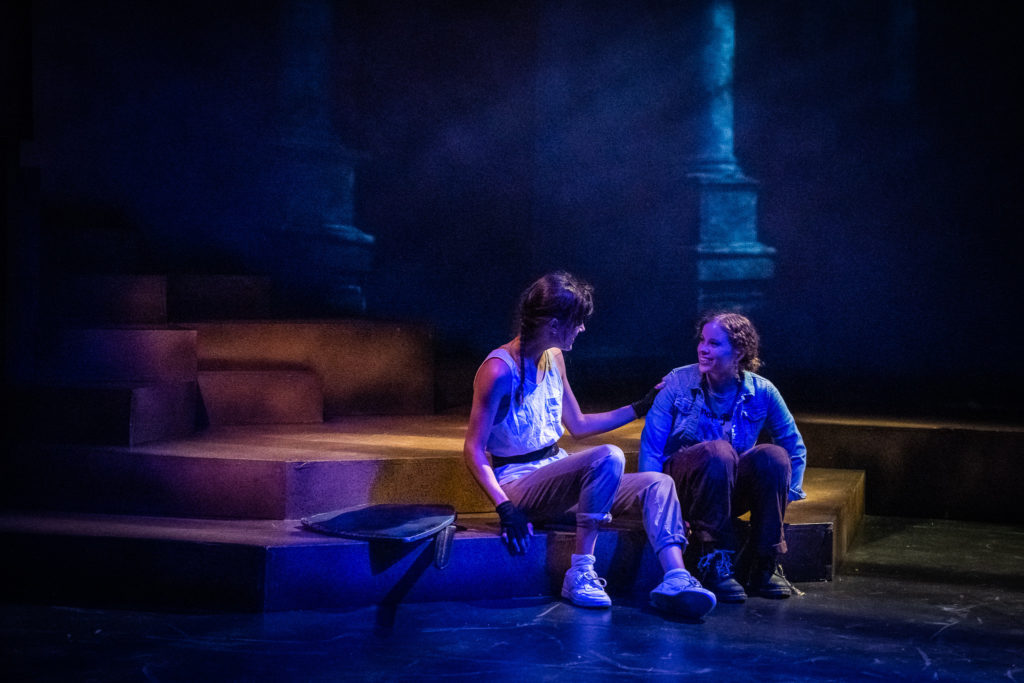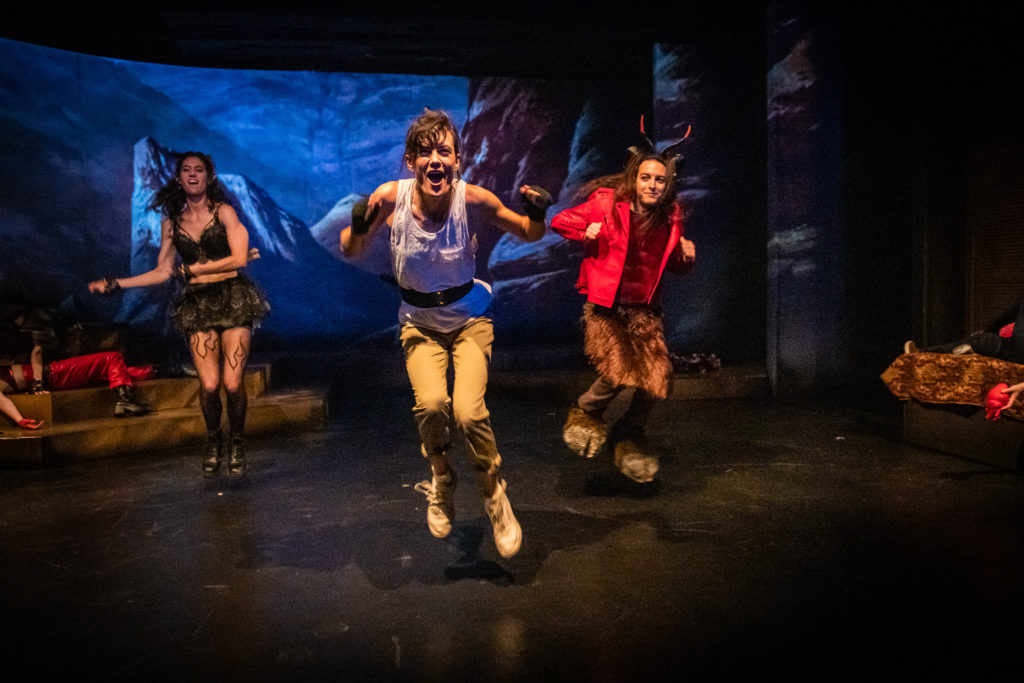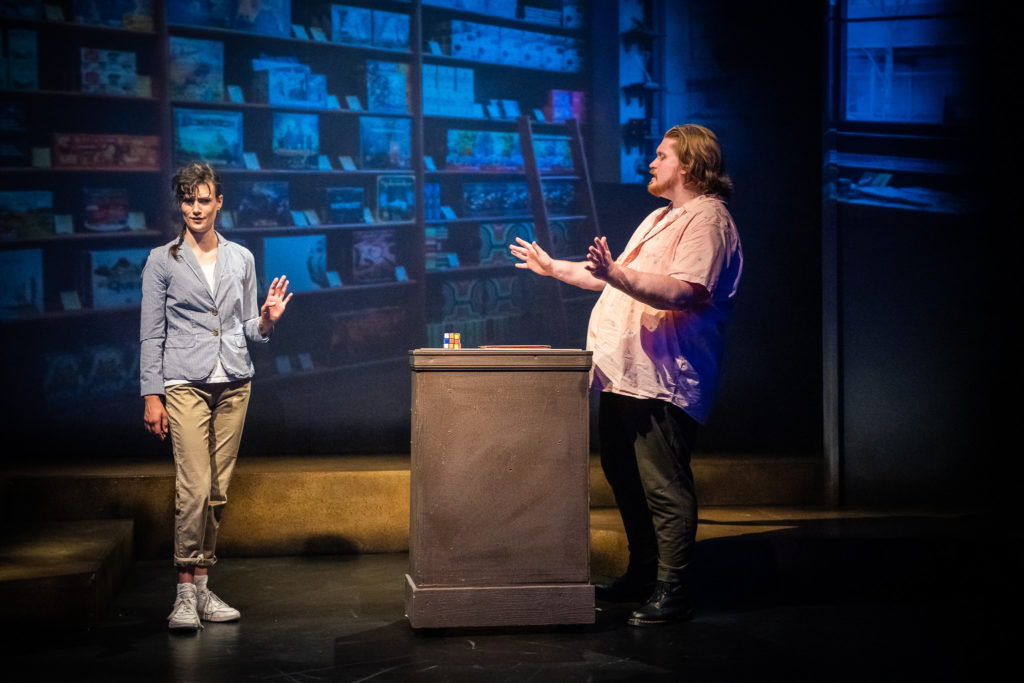 | | |
| --- | --- |
| Name | Role |
| Rebecca Cauthorn | Agnes Evans |
| Erin Elkins | Tilly Evans |
| Miki Murray | Kaliope/Kelly |
| Katie Wallace | Lilith/Lilly |
| Jillian Faulk | Vera/Evil Gabbi/The Beholder |
| Grace Madland | Narrator/Evil Tina/Farrah the Faurie |
| Tadd Morgan | Miles |
| Jack Anderson | Chuck |
| Alex Otto | Steve |
| Stav Hinenzon | Orcus/Ronnie |
| — | — |
| Qui Nguyen | Playwright |
| Kate Swenson | Director |
| Steven Hochteil | Fight Choreographer |
| Elizabeth Shipman | Costume Designer |
| SueAnne Luchenta and Kasey Christie | Costume Assistant |
| Mark Chenovick | Set/Light/Sound/Projection Design |
| Annie Simonton | Stage Manager |
| Weapons | Ken Michels |
| Photography | Michael Brunk |