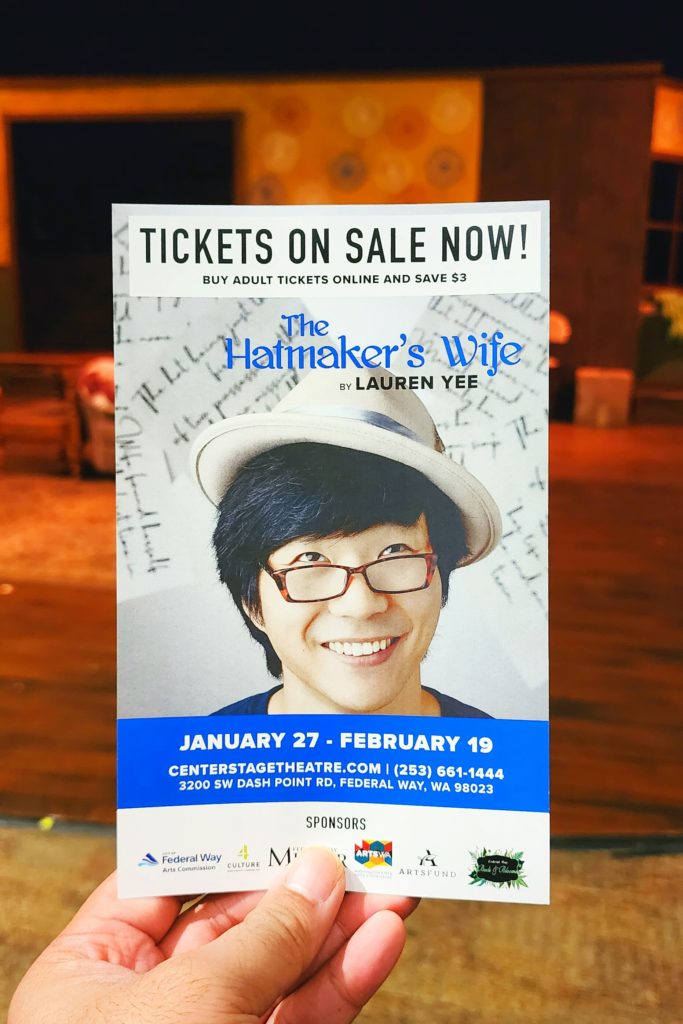 Elevator Thoughts (aka Tweet): The Hatmaker's Wife play at Centerstage Theatre. Surprisingly symbolic, abstract, & time bending with child-like dialogue and Slavic accents. #theatre #hat
Synopsis from the Theatre: Hetchman the retired hatmaker loves his hat – and his wife. When both go missing, he vows to find them. But first he needs to muster the strength to leave the comforts of his beloved armchair. The Hatmaker's Wife is a surreal time-bending fable set in a home where walls talk, words magically appear, and a sweet unexplainable love triangle develops between a man, his wife, and his hat.
Reviewed Performance: 1/29/23 on Opening Weekend – Sorry for the late review. I've been busy with my dad in town.
Type: Play
World Premiere: No
Defined Plot/Storyline: Not really. It alternated between past and present occupants of a home.
Live Band/Orchestra: Yes
Recommendation: See it if you're into shows with lots of symbolism that are open to interpretation
Was This the First Time I Saw a Production of this Show: Yes
Equity Actors: None
Number of Actors: 14
Length (Including Any Intermission): 90 mins
Intermission: Yes
Theatre Company: Centerstage Theatre
Venue: Dumas Bay Centre
Venue Physical Address: 3200 SW Dash Point Rd, Federal Way, WA 98023
Price: Cheap
Dates: January 27 – February 19, 2023
Seating: Assigned Seating
Parking: Free and plentiful lot parking in adjacent lot
Like/Comment/Share my Social Media Posts About this Performance:
Instagram | TikTok | Facebook | Twitter | YouTube
Buy a Ticket or Learn More:
Other Video +/- Pictures: See below pictures under video and in video
Cast and Production Team: See below video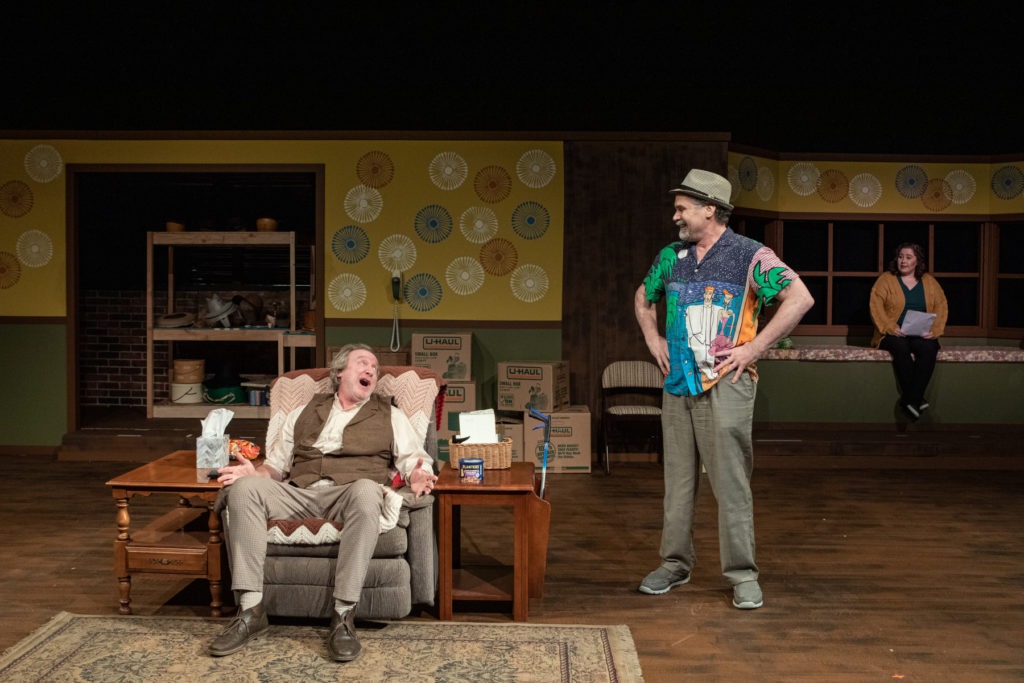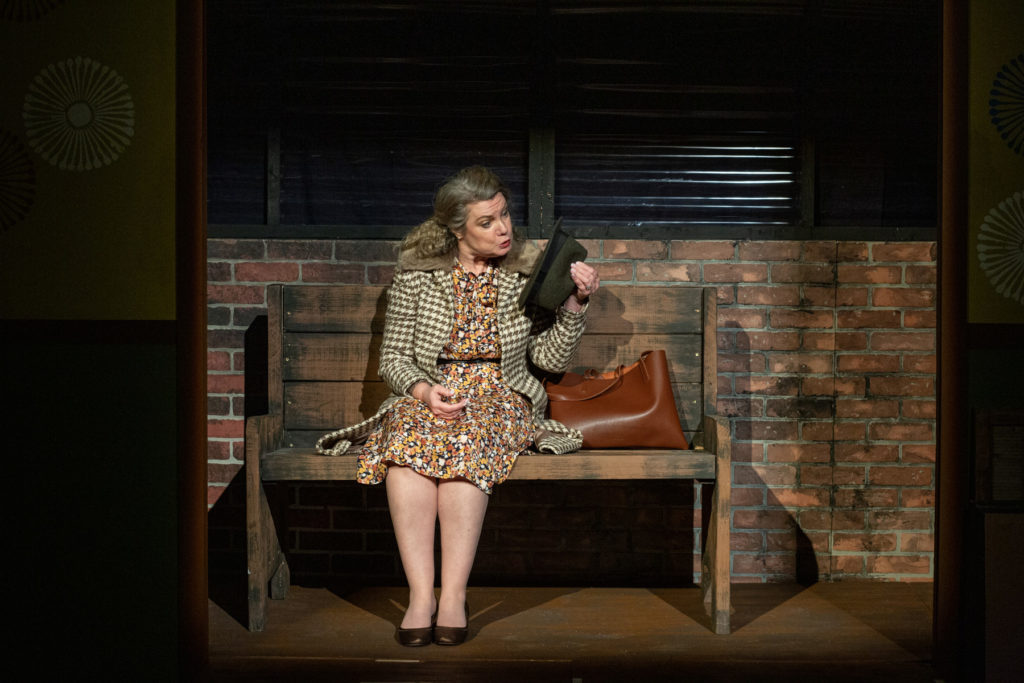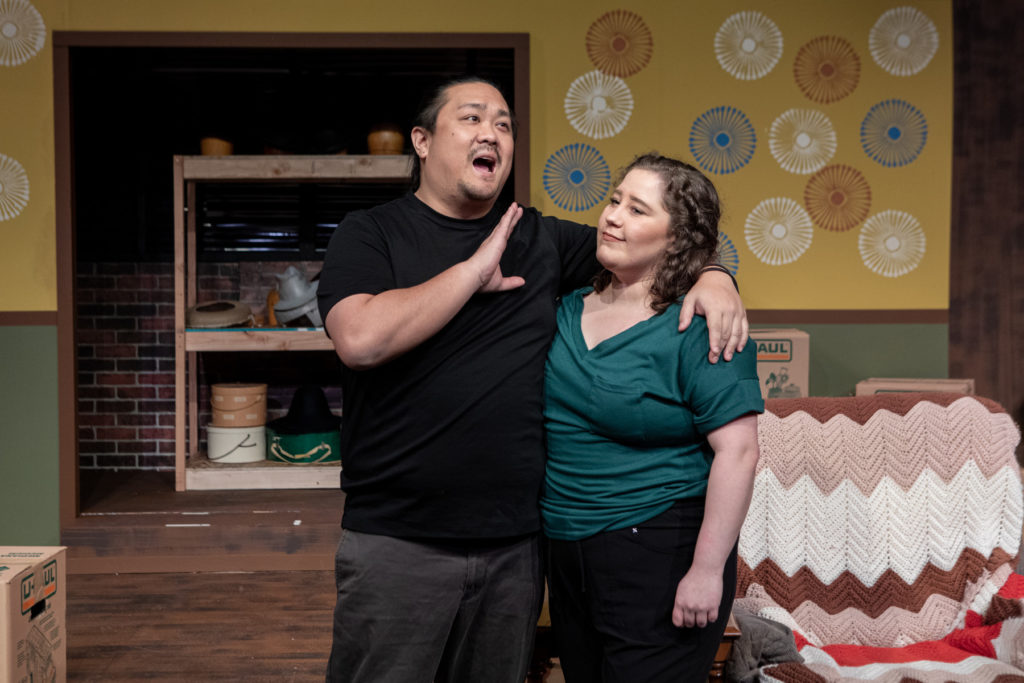 | | |
| --- | --- |
| Role | Name |
| Voice | Andreya Pro |
| Gabe/Golum | Van Lang Pham |
| Hetchman | Peter Cook |
| Hetchman's wife | Brynne Garman |
| Meckel | Scott W. Pinkston |
| Wall | Brittany Lael |
| — | — |
| Playwright | Lauren Yee |
| Director | Angela Bayler |
| Stage Manager | Madeline Hiller |
| Scenic Designer | Niclas Olson |
| Costume Designer | Marie Morgans |
| Light Designer | Michelle Weingarde-Bandes |
| Sound Designer | Patrick Fuhrman |
| Props Master | Henry Behrens |
| Scenic Artist | Jasmine Johnson |
| Hat Music Composer | Ryan Rumery |
| Assistant Stage Manager | Dean Marshall |