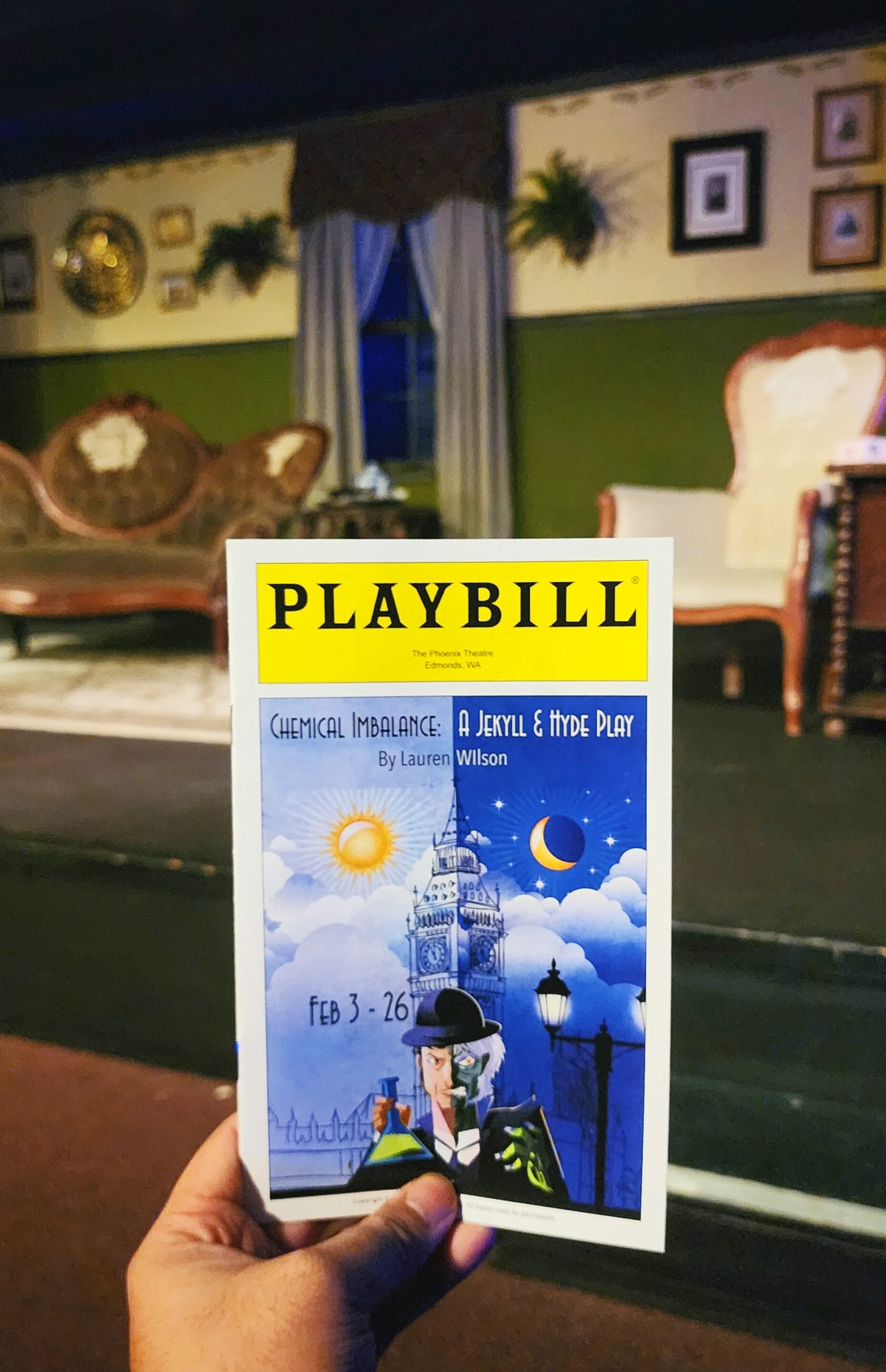 Elevator Thoughts (aka Tweet): Chemical Imbalance: A Jekyll and Hyde Play at The Phoenix Theatre. Hilarious slapstick comedy. Great leading performance by Josiah C. Miller as both Dr. Jekyll and Mr. Hyde. #theatre
Synopsis from the Theatre: ​Dr. Jekyll's research finds him – as usual – investigating the split between good and evil in the human psyche. Of course, things get out of hand when he decides being evil might be more fun and recreational. This hilarious spoof of the classic story by Robert Louis Stevenson will keep you in stitches as this fast-paced comedy takes the stage and is appropriate for all ages.
Reviewed Performance: 2/4/23 on opening weekend – Sorry for the late review. I've been busy with my dad in town.
Type: Play
World Premiere: No
Defined Plot/Storyline: Yes
Recommendation: See it if you enjoy slapstick comedy. I usually do not but I still enjoyed the show.
Was This the First Time I Saw a Production of this Show: Yes
Would I See It Again 3 Years from Now: Yes, if it was an Equity production
Rating Compared to Other Shows with the Same Production Value:
4.25 Stars (Out of 5 Stars)
Equity Actors: None
Number of Actors: 10
Length (Including Any Intermission): 1 hour and 45 mins
Intermission: Yes
Other Rave(s) Not Mentioned in Elevator Thoughts
Leading Actor: I was already excited to see Josiah C Miller because of his great performances in Chapter Two and Rocky Horror Show. In Chemical Imbalance, he commanded his portrayal of Dr. Jekyll and Mr. Hyde with a well-spoken, strongly-projected voice.
Cast Doubling: Obviously, cast doubling was involved between Dr. Jekyll and Mr. Hyde. There was also significant cast doubling between the good and evil identical twins Calliope and Penelope, both played by Julia Mounce. Both actors took on the challenge without using costume changes. The lisp was a clever way (or a crutch?) to help the audience distinguish when the actor was playing a good or evil character. If anything, I consider it a success when the audience is able to do this, regardless of the means … unless you use a big fat sign!
Favorite Scene: When a dinner party gradually and hilariously migrated to below the dinner table
Favorite Lines: "You have to marry and have children before your hair drops out" and "See about getting the carolers some table scraps from the kitchen. I do so like to support the arts."
Rant(s)
Punches and Kicks: Needs to be more realistic
Theatre Company: The Phoenix Theatre
Venue: The Phoenix Theatre
Venue Physical Address: 9673 Firdale Ave, Edmonds, WA 98020
Price: Cheap
Dates: February 3 – 26, 2023
Seating: Assigned Seating
Parking: Free and plentiful lot parking in adjacent lot
Like/Comment/Share my Social Media Posts About this Performance:
Instagram | TikTok | Facebook | Twitter | YouTube
Buy a Ticket or Learn More:
Other Video +/- Pictures: See below pictures under video and in video
Cast and Production Team: See below video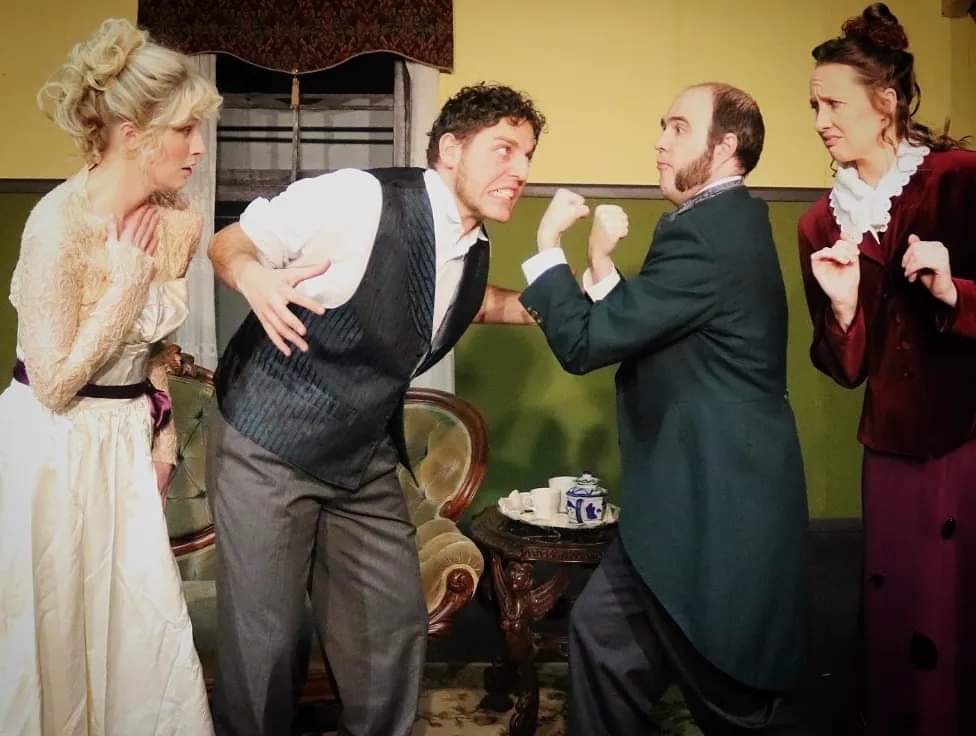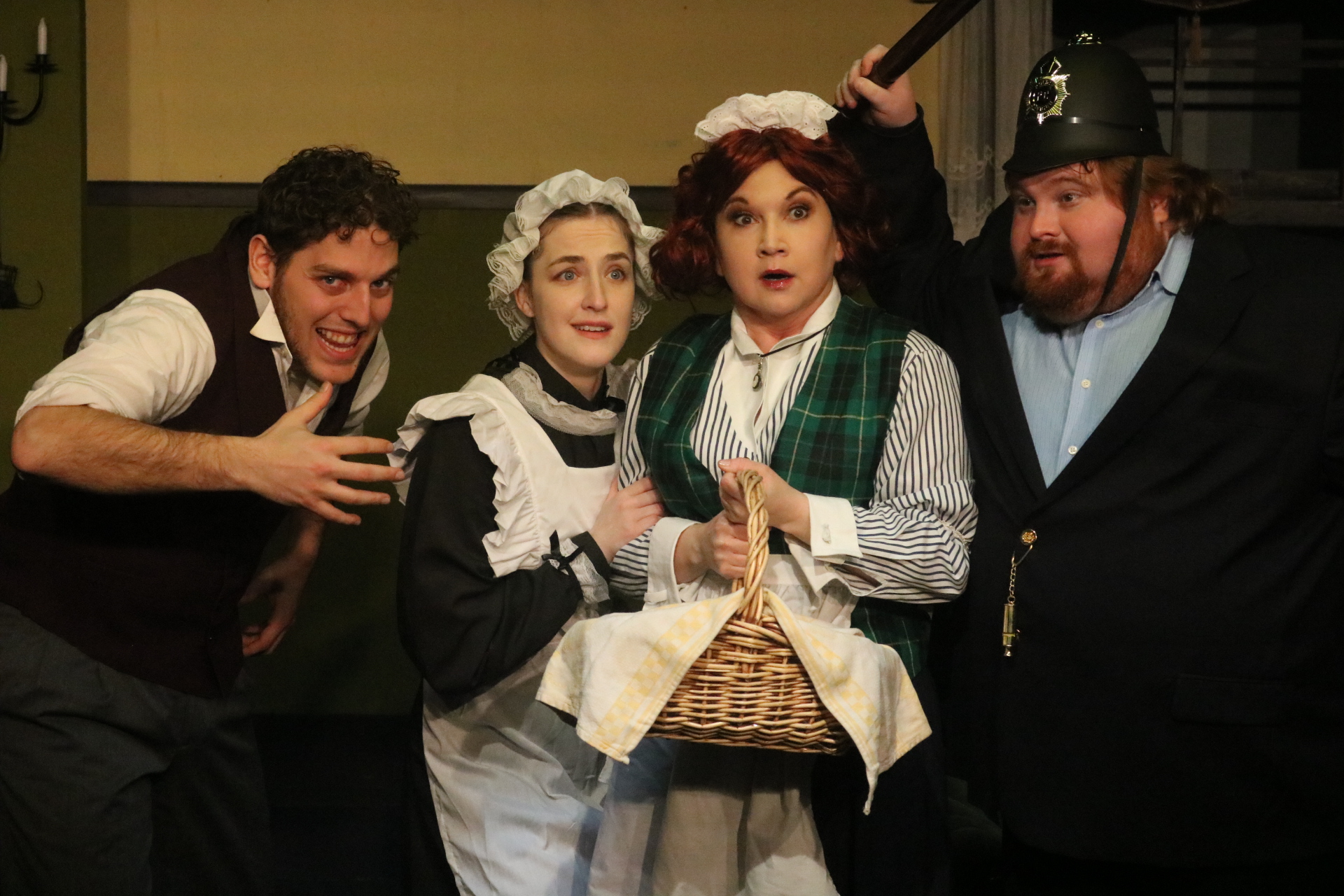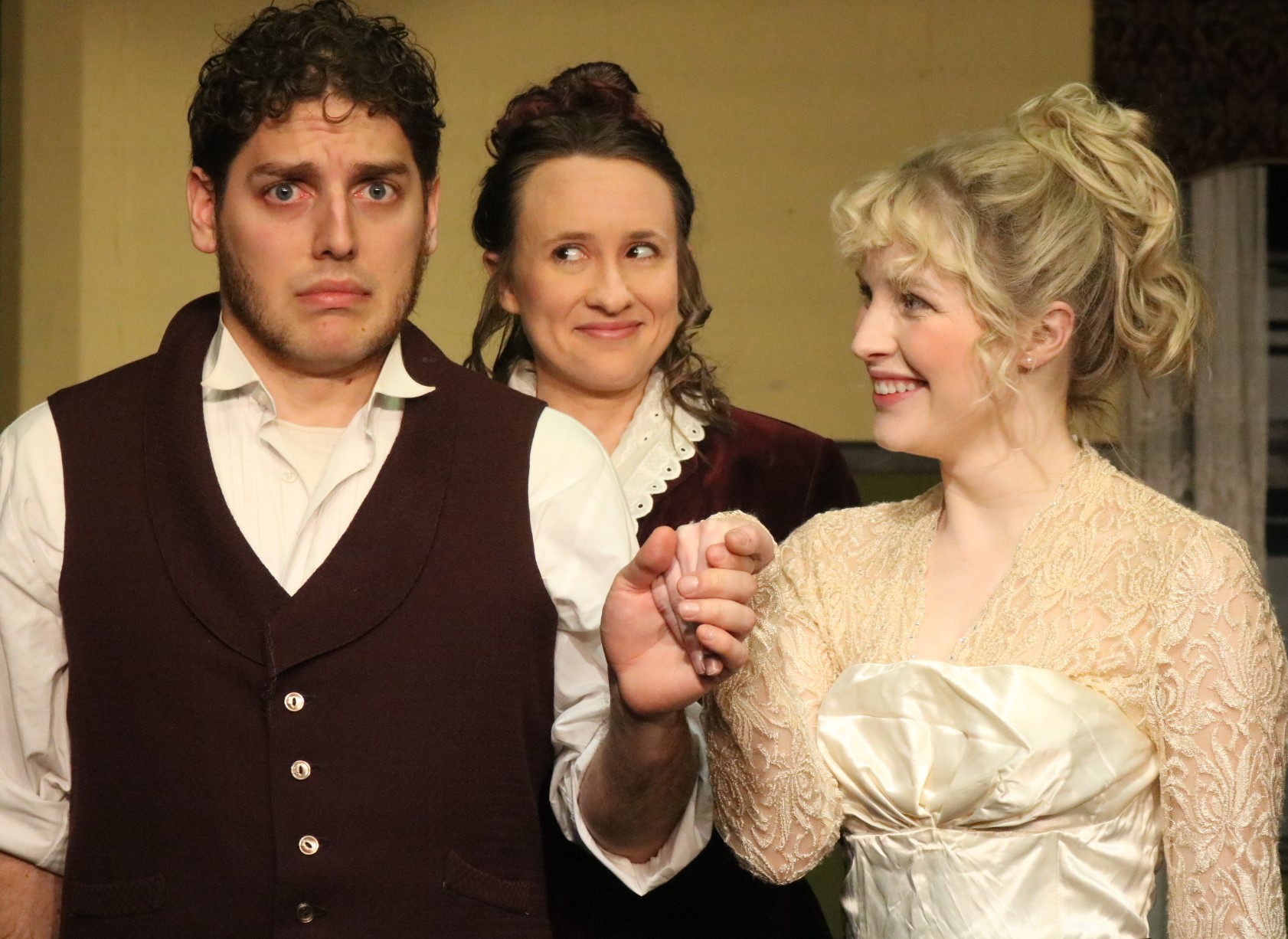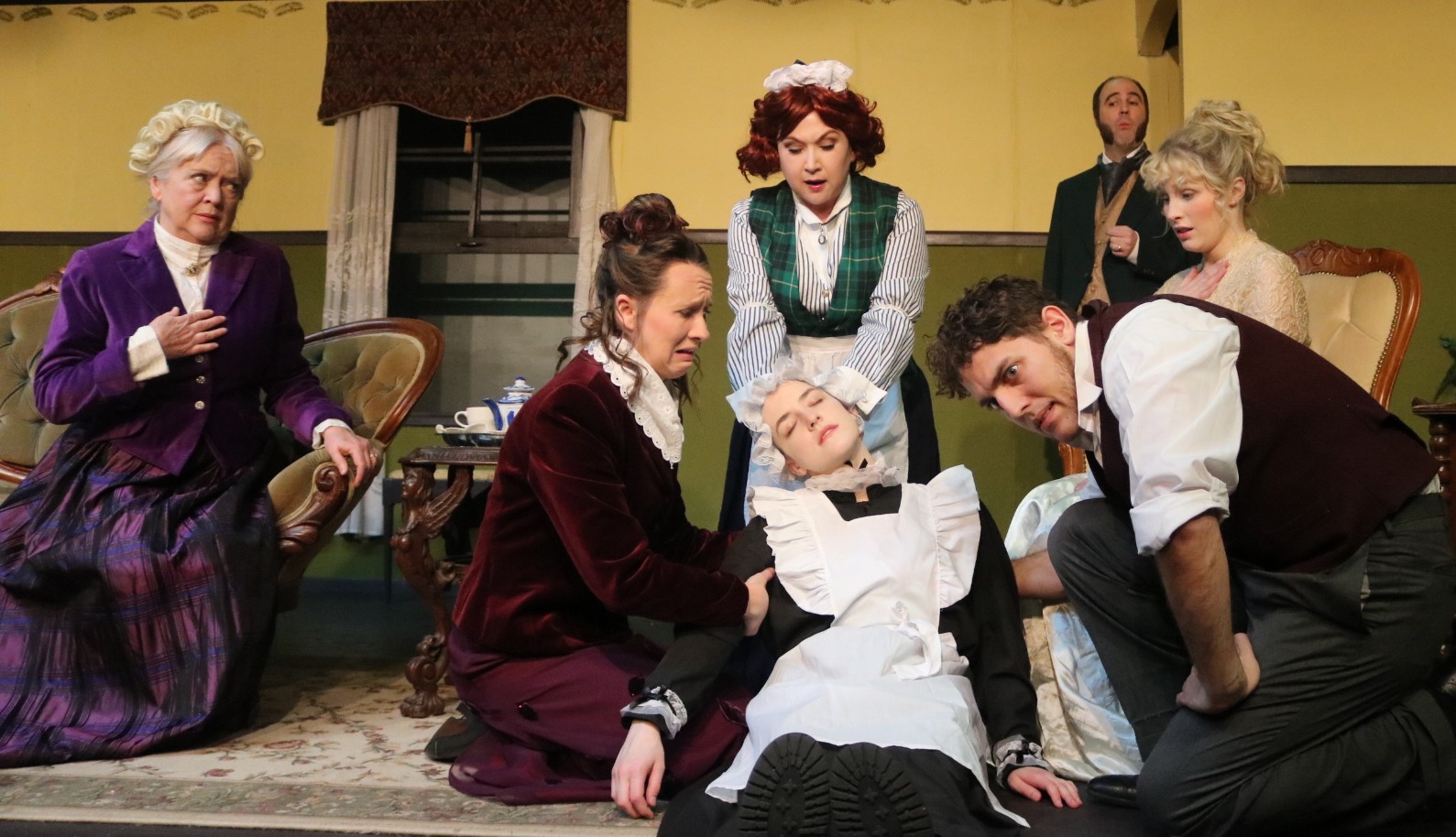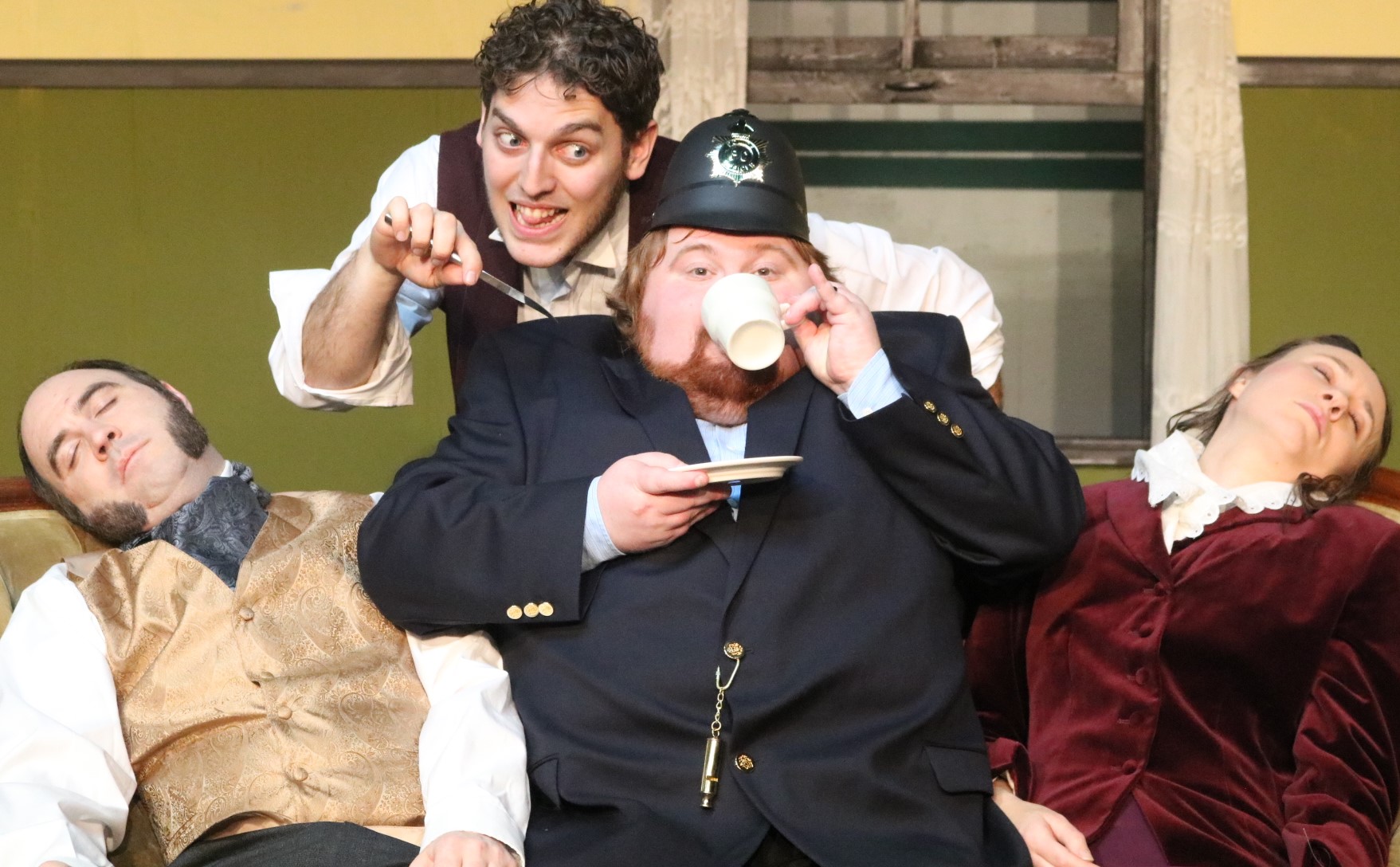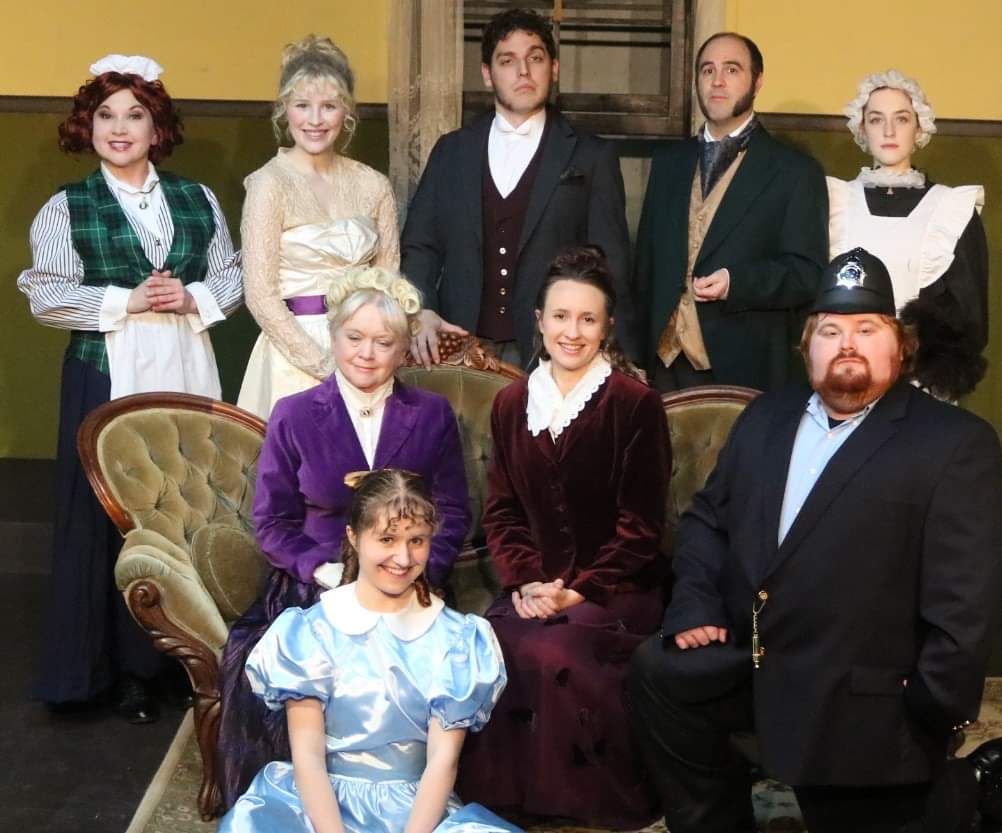 | | |
| --- | --- |
| Role | Name |
| Plodgett | Ingrid Sanai Buron |
| Lady Throckmortonshire | Melanie Calderwood |
| Euphronia Jekyll | Susan Connors |
| Ivy | Kaira Hensler |
| Xavier & Police Lieutenant | Brandon Jepson |
| Constable | James Lynch |
| Dr. Henry Jekyll & Mr. Hyde | Josiah C. Miller |
| Calliope & Penelope Throckmortonshire | Julia Mounce |
| Rosamunda Dewthistle | Amanda Petrowski |
| Ambrosia Jekyll | Mckenzie Wilson |
| …. | … |
| Playwright | Lauren Wilson |
| Director | Eric Lewis |
| Fight Coordinator | Sam Graves |
| Technical Director | Craig Marshall |
| Stage Manager | Ian Wight |
| Costumer | Elizabeth Shipman |
| Set Dresser | Susan Connors |
| Set Design | Eric Lewis & Craig Marshall |
| Set Construction | Eric Helland & Ian Wight |
| Board Operator | Craig Marshall |