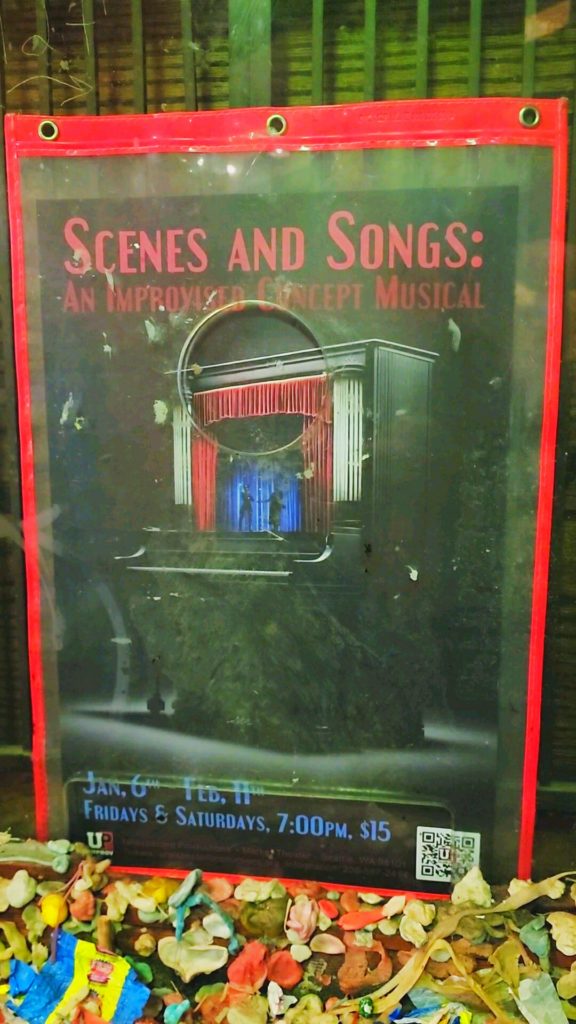 Elevator Thoughts (aka Tweet): Scenes & Songs: An Improvised Concept Musical at Unexpected Productions. Opening night theme was about petty lawbreaking. Audience supplied piracy, jaywalking, & tray sledding examples as inspiration for the vignettes. Quick-thinking seemingly-telepathic performers! #theatre #improv
Synopsis from the Theatre: One piano, one pianist, a handful of improvisers, and YOU. Created right before your eyes, from themes provided by the audience, our imaginative performers weave together entertaining and touching songs, stories, and characters all centered around one main concept. This improvised concept musical show is a genuine musical collaboration between the audience, improvisers, and the musician. Inspired by concept musicals like Company, Assassins, and Working.
Reviewed Performance: 1/6/23 Opening Night
Type: Improvised Comedy Musical
World Premiere: Technically, every performance in this improvised musical is a world premiere
Live Band/Orchestra: One Pianist
Recommendation: See it if you like improv
Was This the First Time I Saw a Production of this Show: Yes, this is also actually the first time I attended a performance at this theatre. I wanted to see where many of Book-it Repertory Theatre's Austen Unbound actors usually perform.
Rating Compared to Other Shows with the Same Production Value:
4 Stars (Out of 5 Stars)
Equity Actors: There was no program to check this.
Length: 60 mins
Intermission: No
Other Rave(s) Not Mentioned in Elevator Thoughts
Hive Mind: It was sometimes impressive how in-tune the performers were with each others' next intentions. It's like they had telepathy!
Rant(s)
Songs: The number of songs in this opening night performance was significantly less than what I'd expect from a musical. Hopefully, their subsequent performance will include more. Update 1/10/23, one of the actors messaged me that the cast will focus on adding more songs. 🙂
Theatre Company: Unexpected Productions
Venue: Unexpected Productions
Venue Physical Address: 1428 Post Alley, Seattle, WA 98101 at the gum wall
Price: Cheap
Dates: January 6 to February 11, 2023
Seating: General Admission
Parking: I usually walk or transit anywhere near Pike Place Market. Street parking is typically difficult around here. I think the cheapest evening garage lot is Pike Place garage (1531 Western Ave P, Seattle, WA 98101).
Like/Comment/Share my Social Media Posts About this Performance:
Instagram | TikTok | Facebook | Twitter | YouTube
Buy a Ticket or Learn More:
Other Video +/- Pictures: See additional pictures under video by Bill Grinnell .
Cast: See below pictures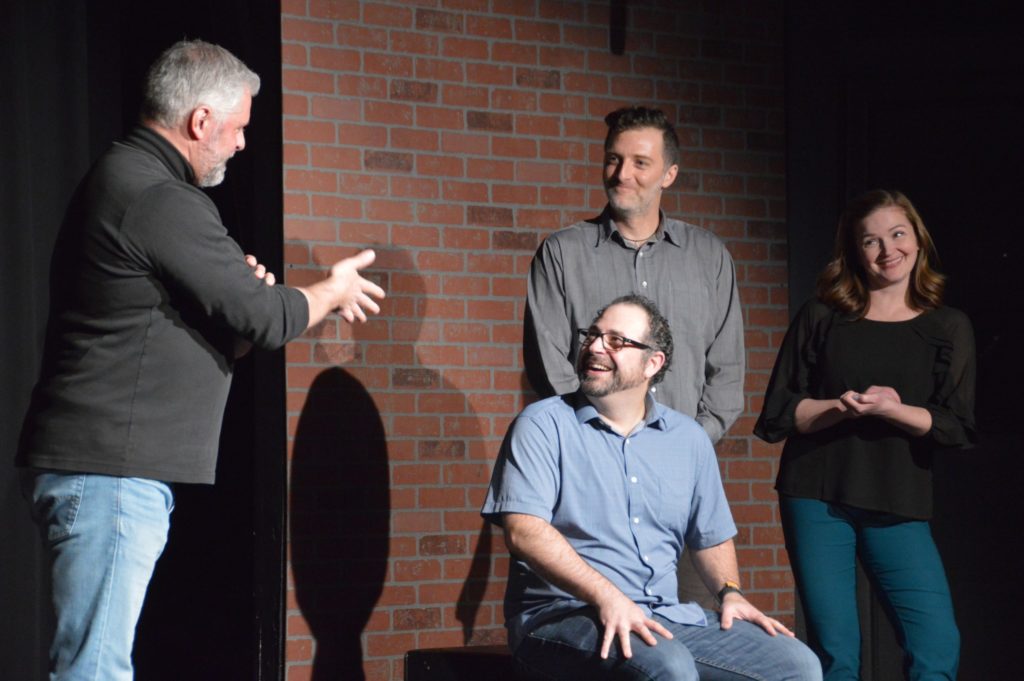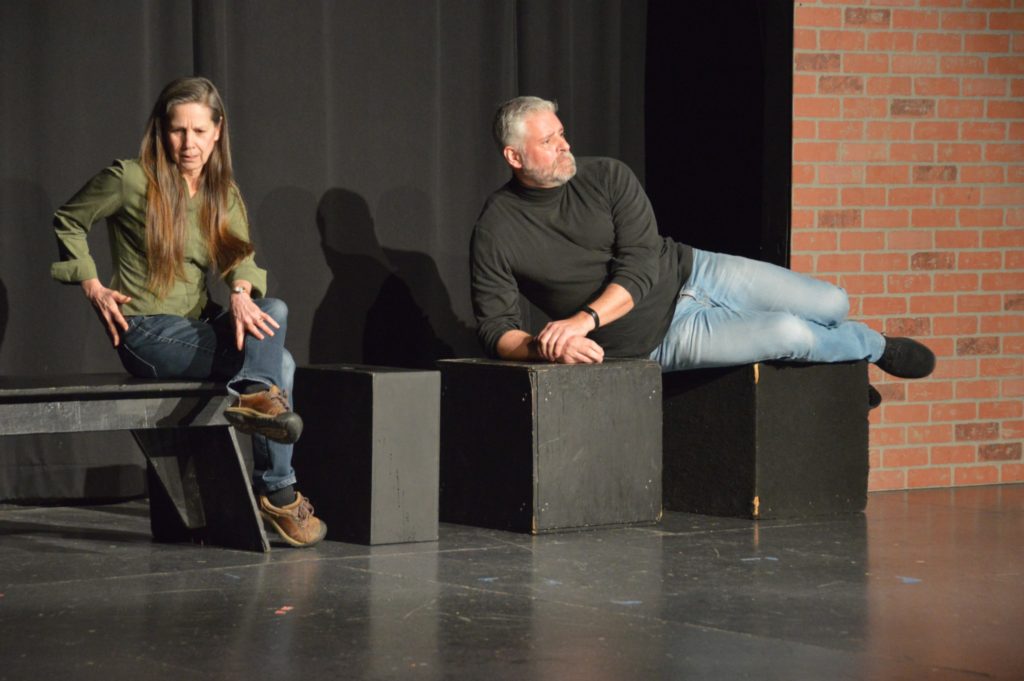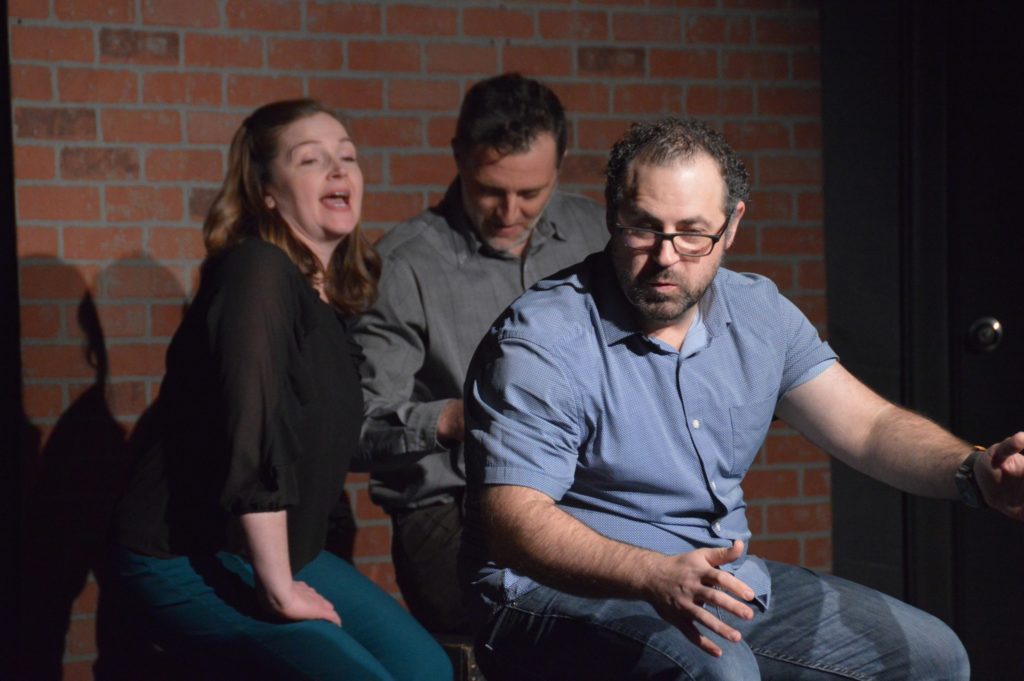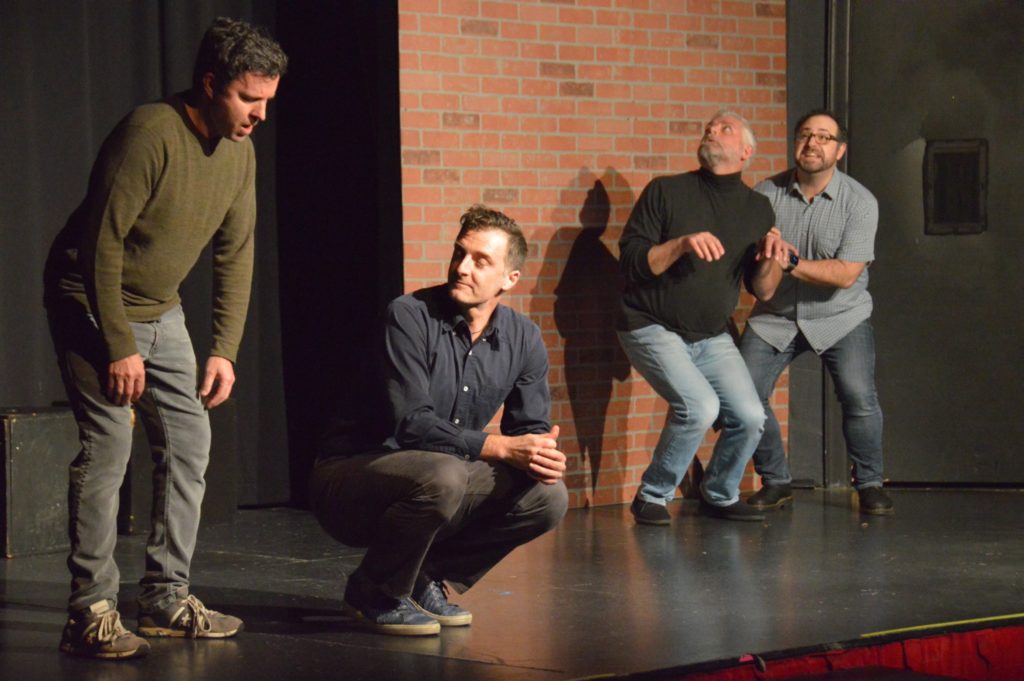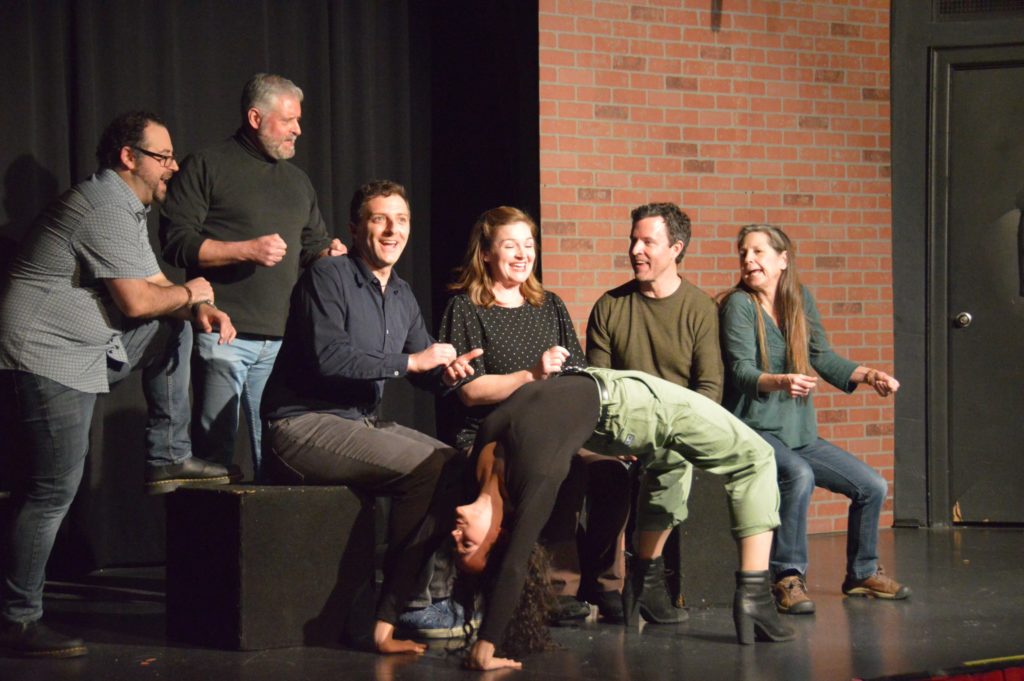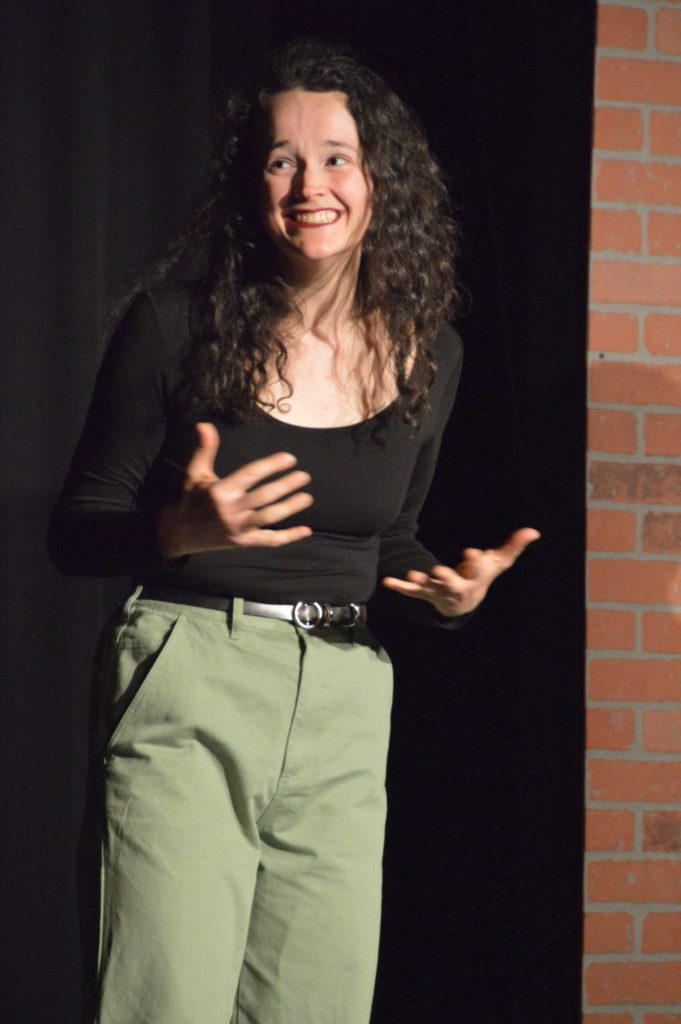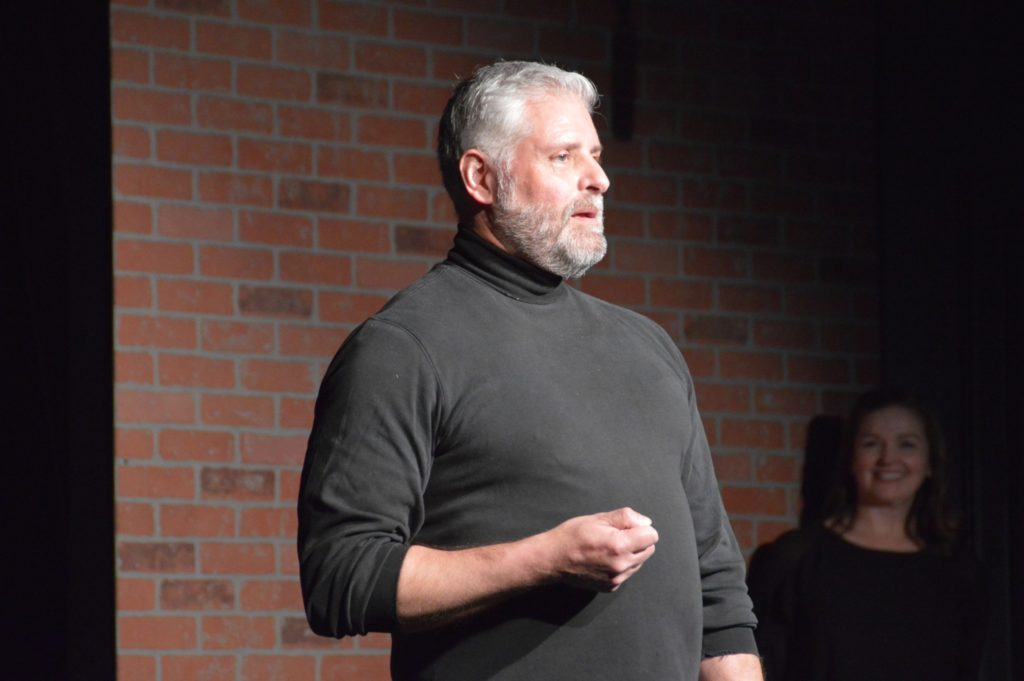 Role

Name

Performers (in reverse alphabetical order by first name)
Paul Levy
Michelle Hippe
Mark Shone
Jill Farris
David Bestock
Cynthia Lair
Audrey Sigel
Pianist
Matt Hohensee