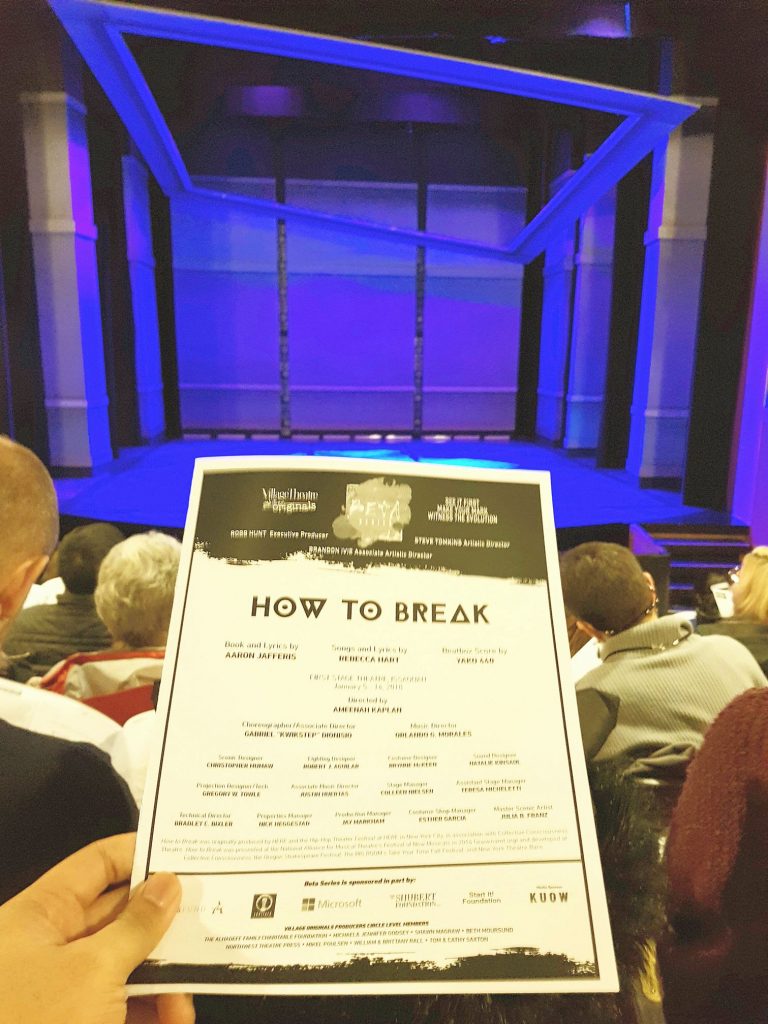 Type: Dance Musical
Recommendation: It's worth seeing. But watch out, this isn't your gay grandpa's musical.
Rating (Out of 5 Stars): 3.5 Stars
Negatives: For a dance musical, I didn't consider it to have enough flashy dance routines. Not a fan of stereotypical inner-city teen characters with nobody-understands-me rude attitude. It's a tired old annoying role.
Story, Script, and Lyrics: Urban teen who like break dancing (or "hip hop dancing?") gets leukemia. Surprisingly, writers got a lot of the medical portion accurate (I'm an oncology pharmacist).  Note that this is a Beta Series production, which means it's a developing musical that will change everyday based on the audience feedback.
Cast and Theater Company: Not much to say. Typical Village Theatre quality theatrical production.
Venue and Set: Minimalist set that's mostly in a children's hospital. Had to be minimalist since this is a Beta Series musical in development.
Music and Audio: Music was mostly via guitar, beatboxing (vocal percussion), and synthesizer. While not a fan of beatboxing, I was pretty impressed by the dude's talent.
Price: $ (Low-priced at $30)
Dates: January 5, 2018 – January 14, 2018
Seating: Assigned Seating
Link: http://villagetheatre.org/issaquah/beta-series-how-to-break.php