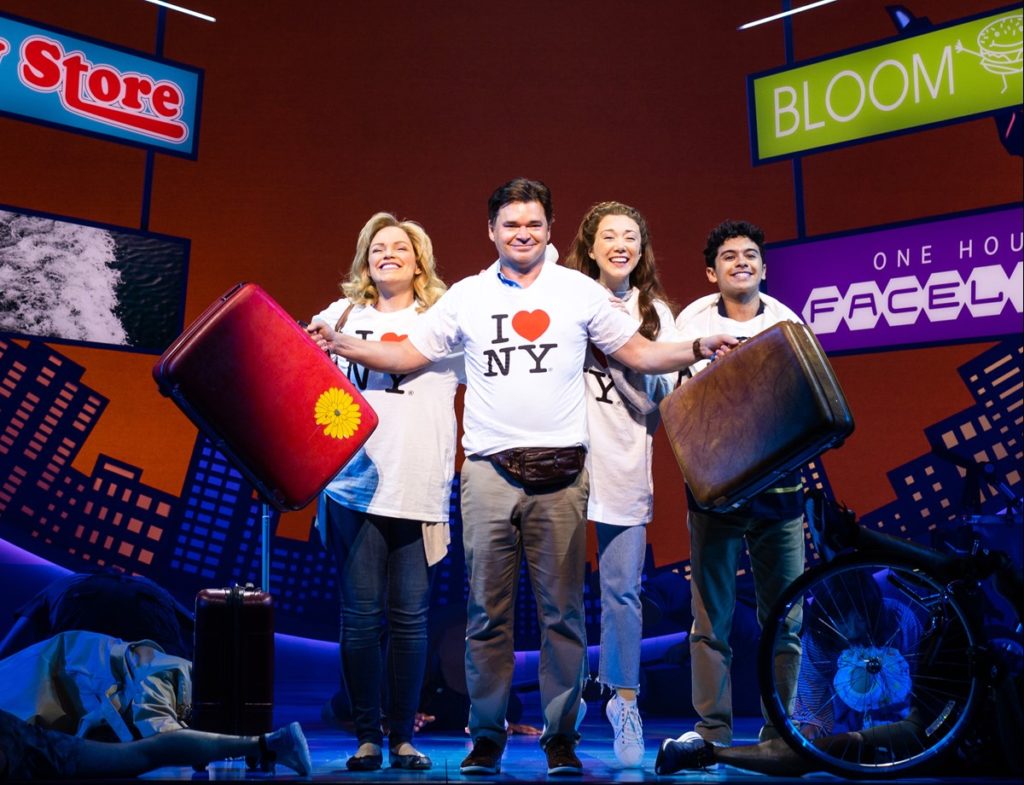 Elevator Pitch/Thoughts/Tweet: "The Griswold's Broadway Vacation" mmusical at the 5th Avenue Theatre. Pleasantly surprised it featured Hunter Foster. Fantastic bright sets, props, & costumes. New York tourist trap haven. Easy 1980s sitcom-like conflict resolutions. Basic all-American themes, heart, & family. Loved the hick chic fashion montage. #theatre #NYC #Manhattan
Type: Musical
Recommendation: See it! Even if you didn't see the movies (I didn't).
Rating (Out of 5 Stars): 4.5 stars
Other Rants
Did a the teacher go on dates with the student back in the day? Weird.
A little too all-American. Despite the inclusive casting, the perspective isn't very accessible to ethnicities. But I guess that's not the fault of the musical but more the fault of the movie series.
Have they not heard of Stub Hub? Major plot hole here!
Other Raves
Loved Rusty Griswold's side quests
Theater Company: The 5th Avenue Theatre
Venue: The 5th Avenue Theatre – 1308 5th Ave, Seattle, WA 98101
Price: $$$$ (Expensive)
Dates: September 13 – October 2, 2022
Seating: Assigned Seating
Social Media: Instagram | TikTok | Facebook | Twitter | YouTube
Link: https://www.5thavenue.org/shows/2022-23/the-griswolds-broadway-vacation/
Other Media: