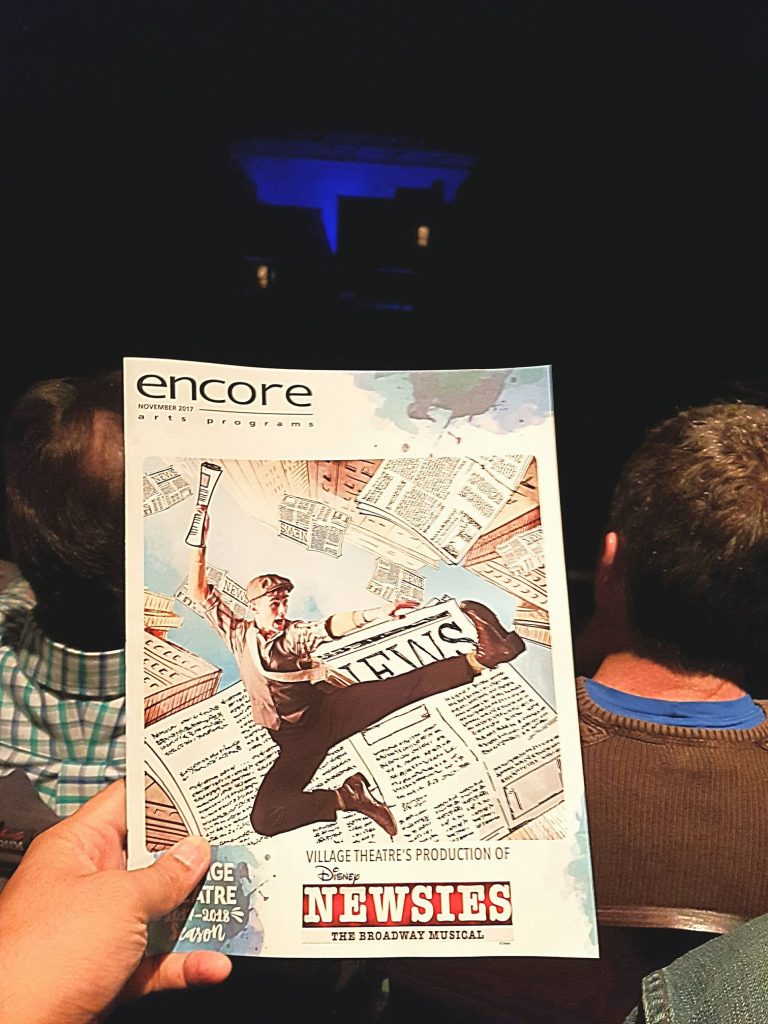 Type: Musical
Recommendation: It's worth seeing but like every Disney musical, it usually doesn't inspire any awards. I've seen the official tour and (obviously) it was better than this local production, which was still alright.
Rating (Out of 5 Stars): 3.75 Stars
Story, Script, and Lyrics: Newsboys strike against "the man" to protest rising newspaper prices back in the day.
Cast and Theater Company: Typical Village Theatre good-quality theatrical production.
Venue and Set: Cramped stage during dance numbers. Great sets and scene changes though.
Music and Audio: Musicals should excel in "musical" quality but this show definitely focuses more on the dance aspect, which was unfortunate since the stage was crowded.
Price: $$ (Moderately Priced at $57-82)
Dates:
Issaquah: NOVEMBER 9 – DECEMBER 31, 2017
Everett: JANUARY 5 – 28, 2018
Seating: Assigned Seating
Link: