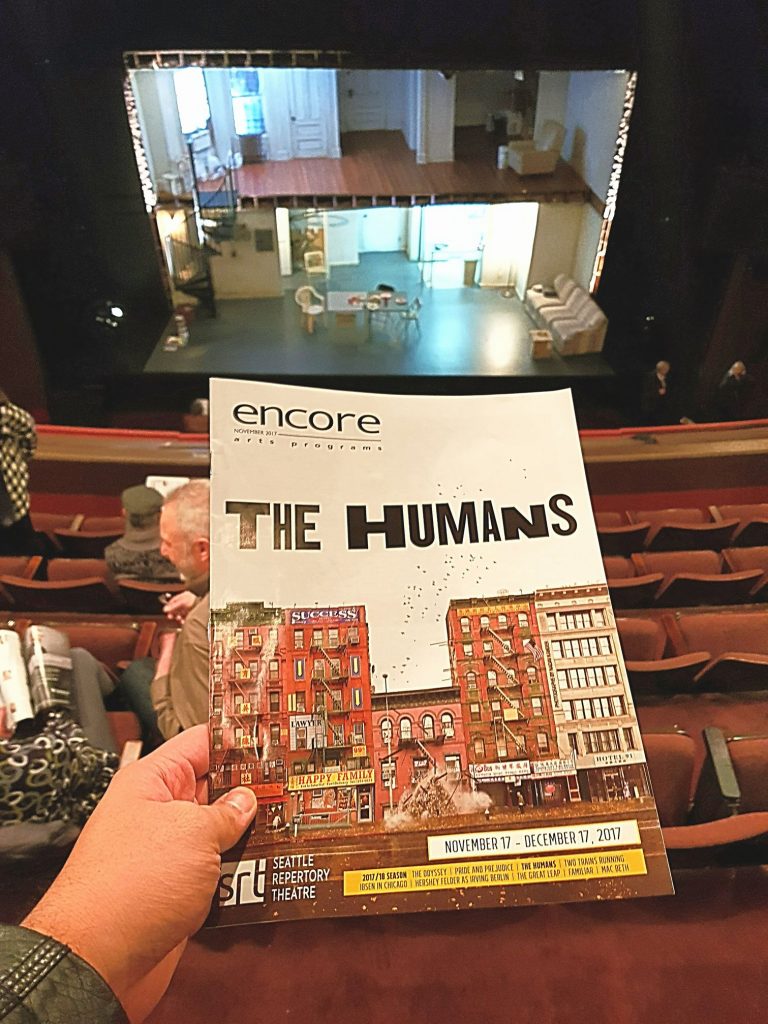 Type: Play
Recommendation: It's worth seeing but don't come in with preconceived expectations of the "Best Play of the Year" Tony Award hype.
Rating (Out of 5 Stars): 3.5 Stars
Negatives: All dialogue and no plot. Felt like I was watching a play of Gilmore Girls talking constantly.
Story, Script, and Lyrics: East-coast family has Thanksgiving dinner. Dialogue unfolds to show how stable lives can easily change for the worse.
Cast and Theater Company: Not much to say. Typical Seattle Repertory Theatre quality theatrical production. Convincing performance.
Venue and Set: Two story set of a bare-bones New York City apartment. There were no scene changes since everything took place in the apartment.
Music and Audio: Easy to understand dialogue. No music.
Price: $$ (Moderately Priced at $17-95)
Dates: November 17, 2017 – December 17, 2017
Seating: Assigned Seating