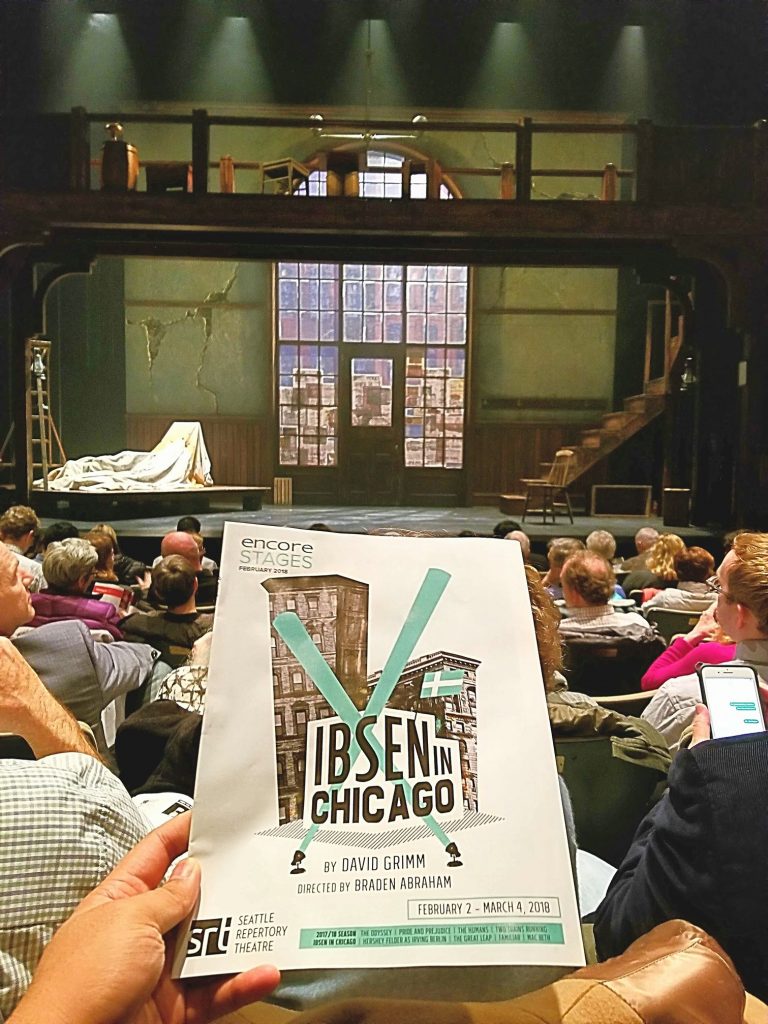 Type: Musical
Recommendation: Worth seeing!
Rating (Out of 5 Stars): 4 stars
Negatives: Not many setting changes. Everything occured in a fictional theatre hall.
Story, Script, and Lyrics:  Play-in-a-play where European working-class immigrants with secrets try to make it in America and put on the play Ghosts.
Cast and Theater Company: Typical Seattle Repertory Theatre production. Loved the prima donna character Helga (played by Kirsten Potter).
Venue and Set: Single setting in a run down fictional theatre hall.
Music and Audio: True to Seattle Repertory Theatre, no microphones were used but the performers projected well.
Price: $$ (Medium-priced at $54-$71)
Dates: February 2, 2018 – March 4, 2018
Seating: Assigned