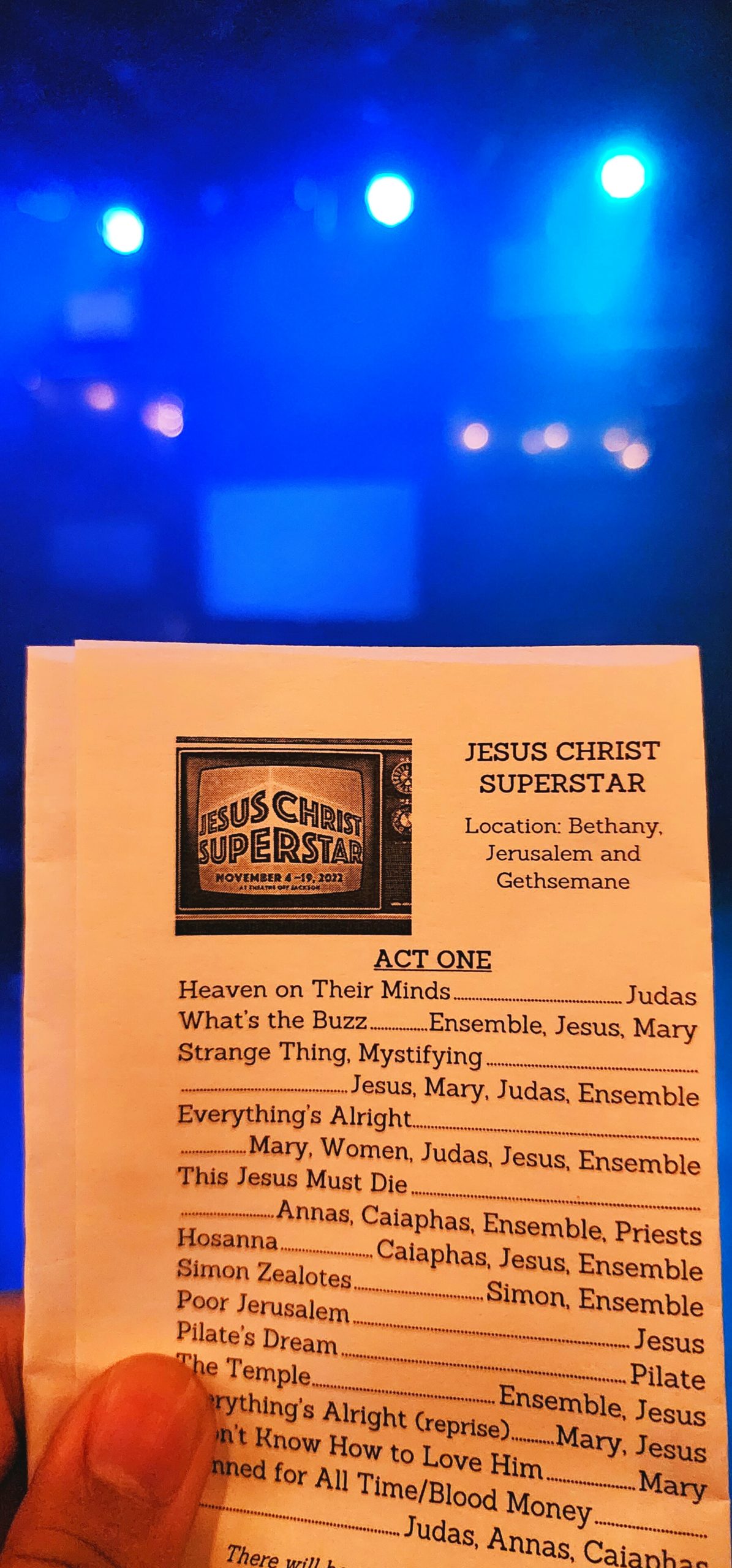 Elevator Thoughts (aka Tweet): Jesus Christ Superstar musical by Andrew Lloyd Webber w/ Reboot Theatre Company at Theatre Off Jackson. Novel modernized production w/ a cool TV-driven set. Sweet harmony from the energetic inclusively-cast ensemble. Pleasantly surprised there was a tap dance number. Favorite actors were Herod, Annas, & Pilate. #Jesus #Christ #JesusChristSuperstar #JesusChrist #theatre
Synopsis from the Theatre: Don't miss our high octane heavenly production of JESUS CHRIST SUPERSTAR! We're excited to continue our reputation for new interpretations of established musicals and long history of inclusive with this rockin' fan favorite, featuring music by Andrew Lloyd Webber and lyrics by Tim Rice. JESUS CHRIST SUPERSTAR focuses on the personal relationships between Jesus, Mary, and Judas, and examines the highs and lows of stardom, fanaticism, and mob justice.
Reviewed Performance Date: 11/4/22 Evening
Type: Musical
World Premiere: No
Live Band: Yes
Recommendation: See it! Especially if you like inclusive casting.
Would I See It Again 3 Years from Now?: Yes
Rating (Out of 5 Stars): 4.5 stars
Equity Actors: Zero but don't let that steer you away from this production.
Rant(s)
Background vocals on namesake signature song "Superstar" needed more volume or energy.
While I appreciate the gender inclusive casting that Reboot Theatre is known for, I wish they would (or could?) transpose songs sung by the opposite gender of what the composer wrote it for. Often times, performers were singing at the lower end of their range and the audience either can't hear it or it just doesn't sound good.
Other Rave(s)
I loved how Noel Pederson portrayed Annas as a stern, cold, calculating corporate suit well on her way to eventually shatter the glass ceiling!
Theatre Company : Reboot Theatre Company
Venue: Theatre Off Jackson
Venue Physical Address: 409 7th Ave S, Seattle, WA 98104
Price: Cheap w/ inclusive pricing options
Dates: November 4-19, 2022
Seating: General Admission
Parking: Paid street parking is available north of the theatre on the hill close to the park. I think there might be free street parking east of the theatre on Jackson starting under the bridge. There's also paid parking lots nearby as well.
Social Media Posts: Instagram | TikTok | Facebook | Twitter | YouTube
Link(s):
Cast and Production Team: Under the video and pictures.
Other Video +/- Pictures: Photography in video and under video are by Colin Madison Photography.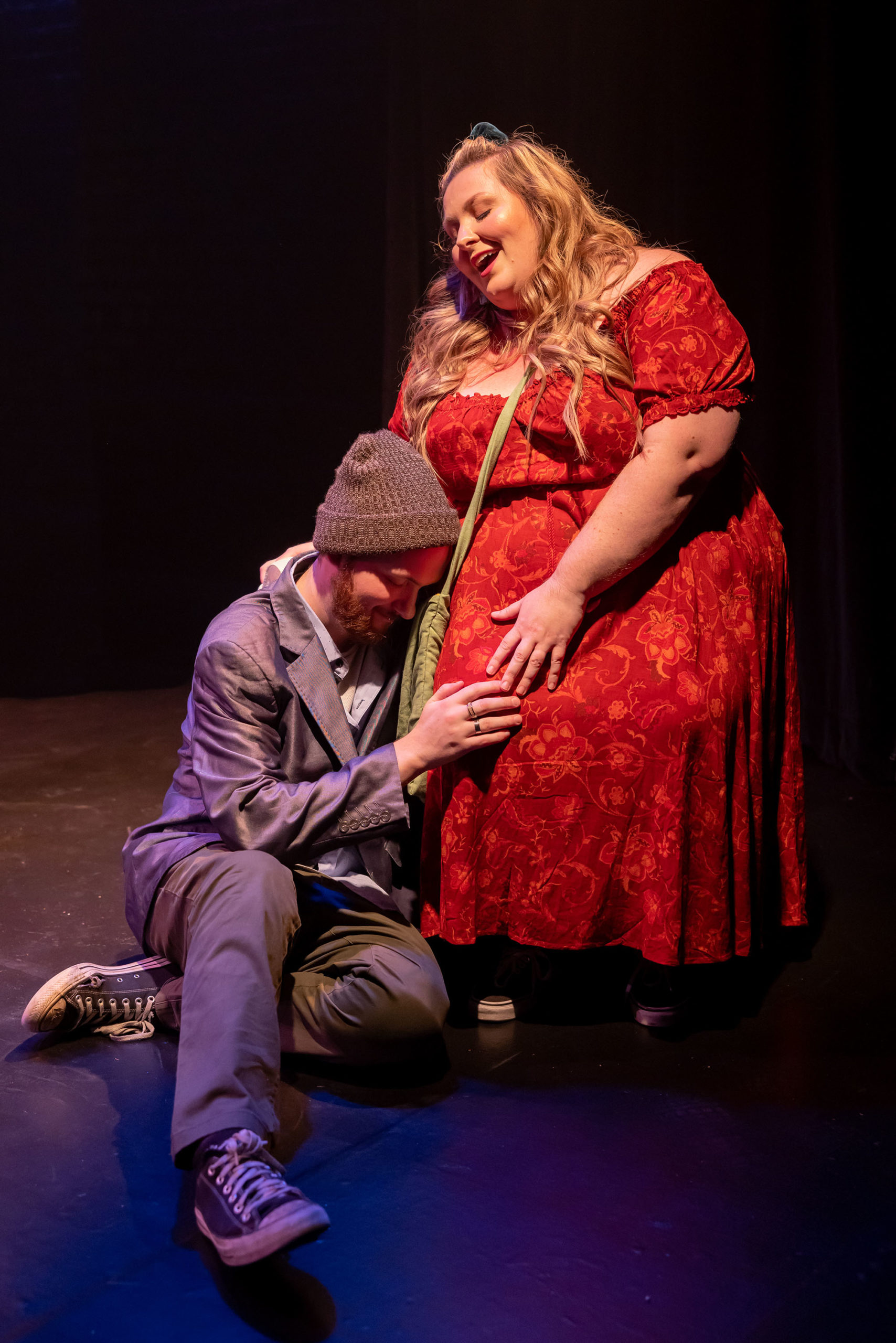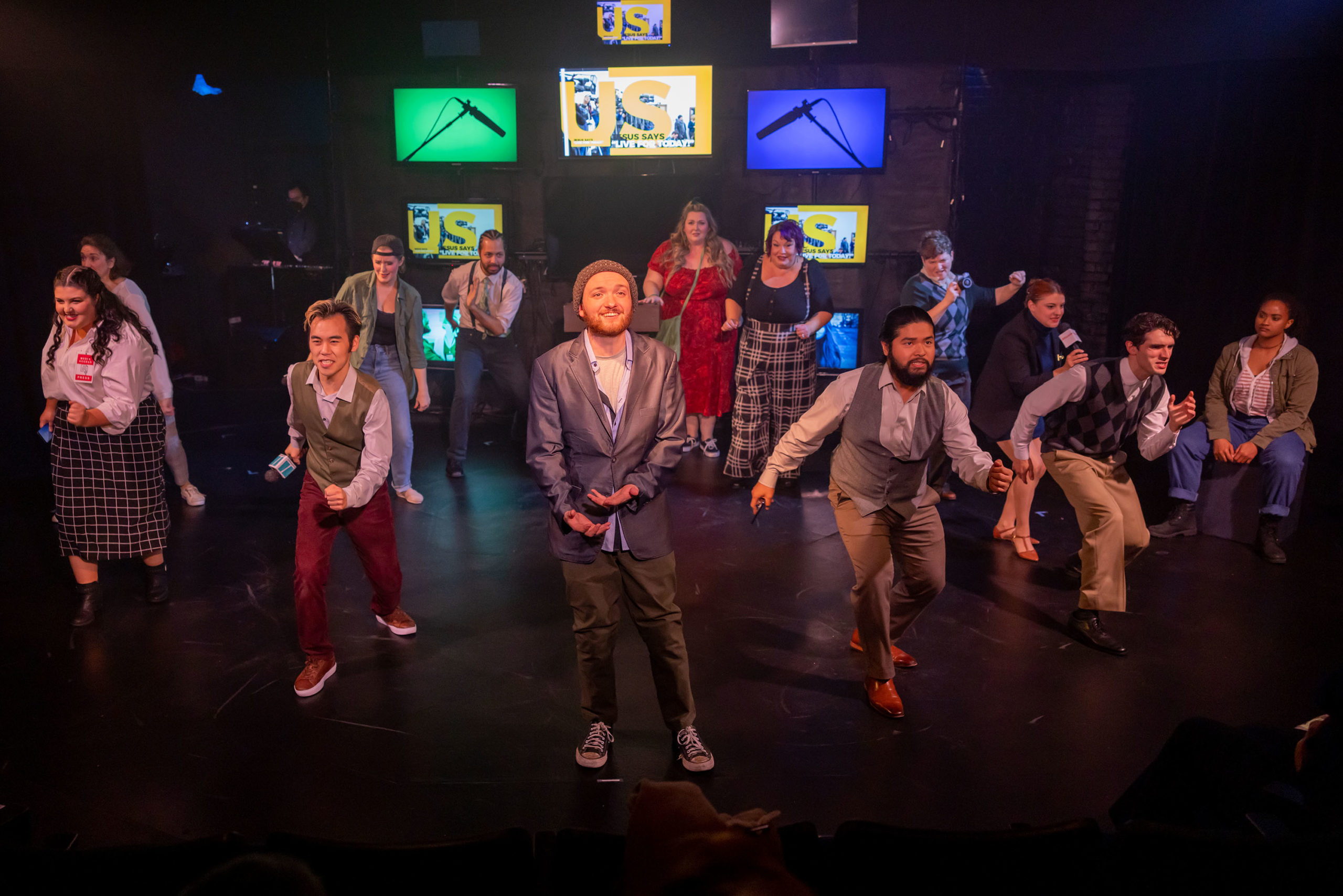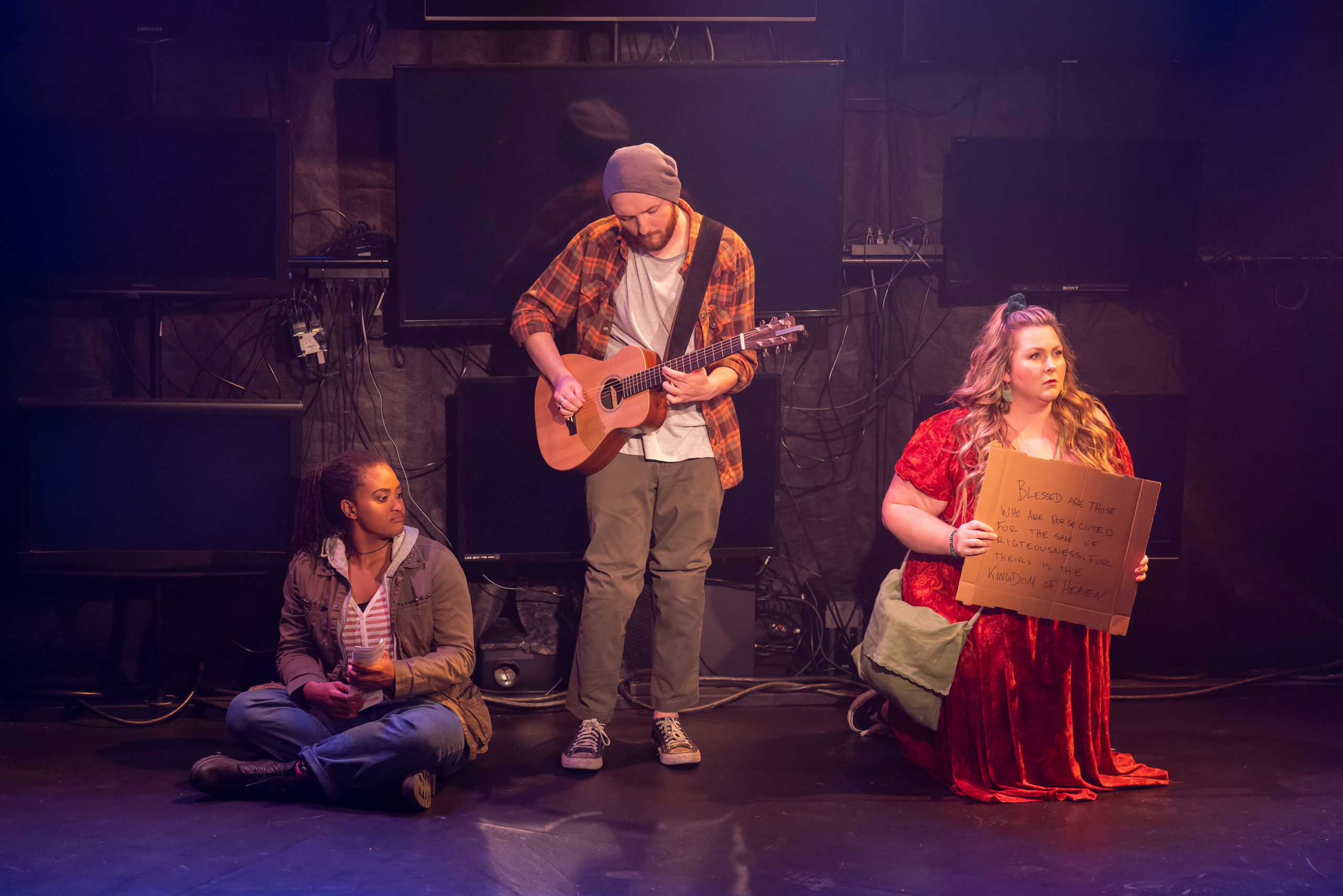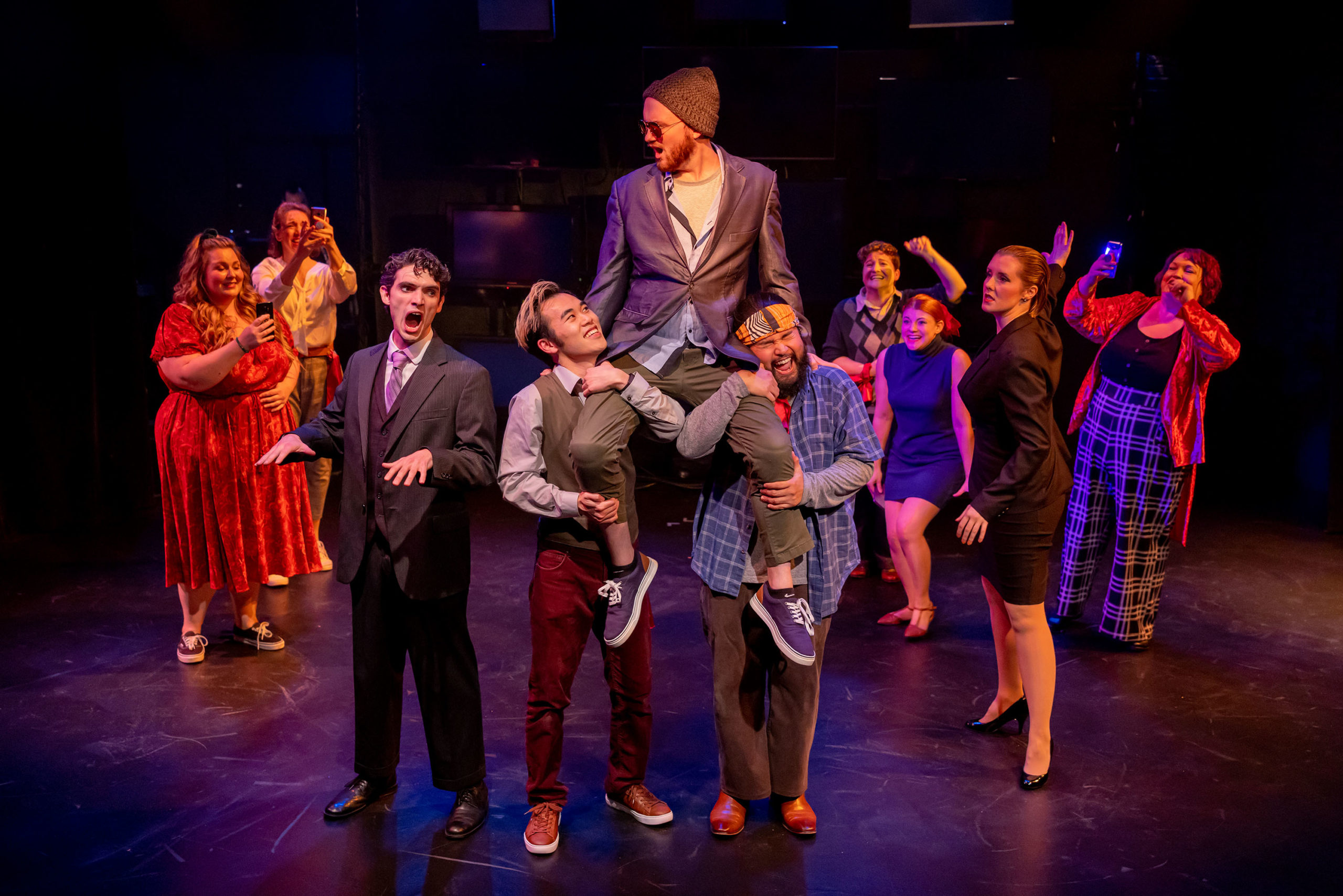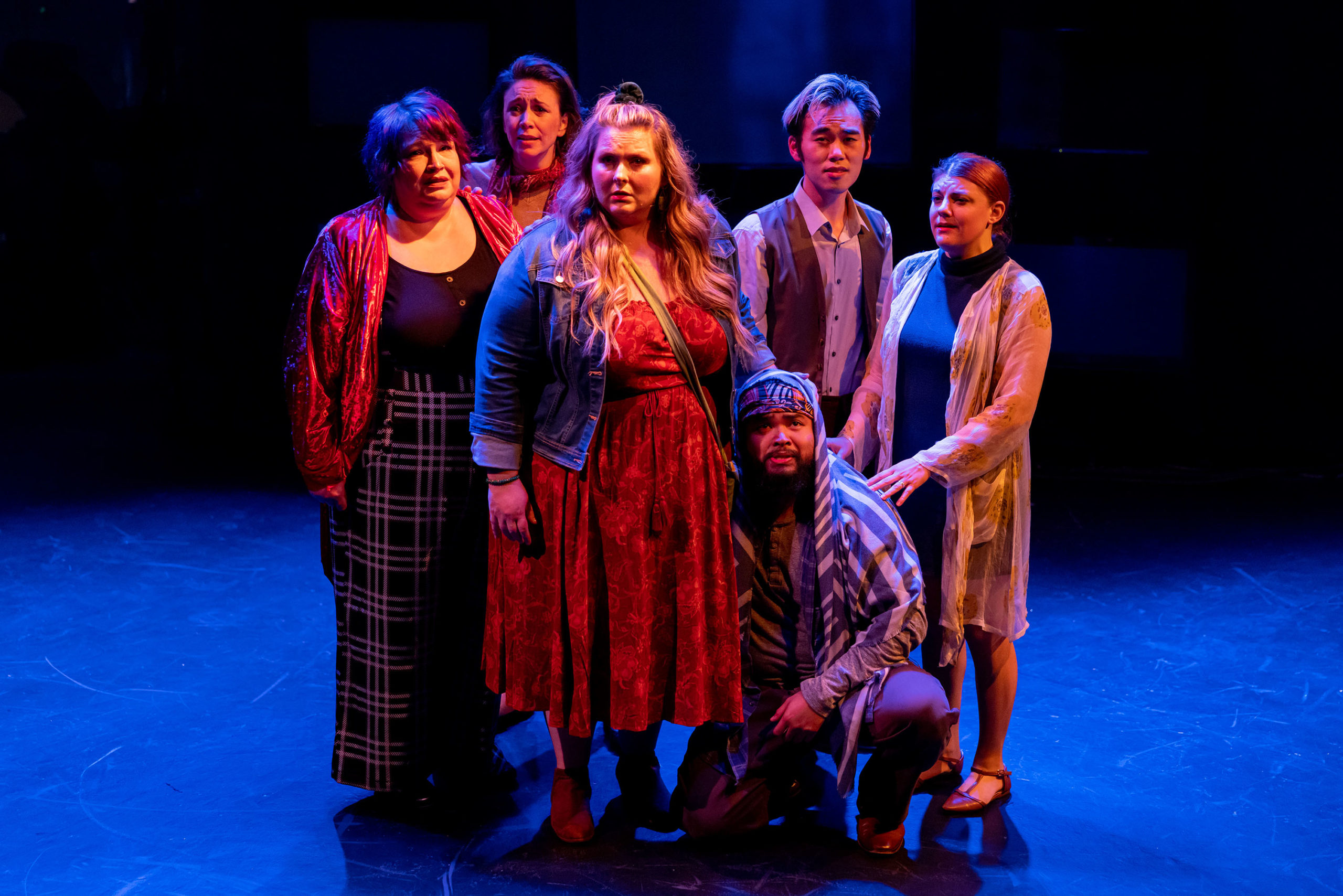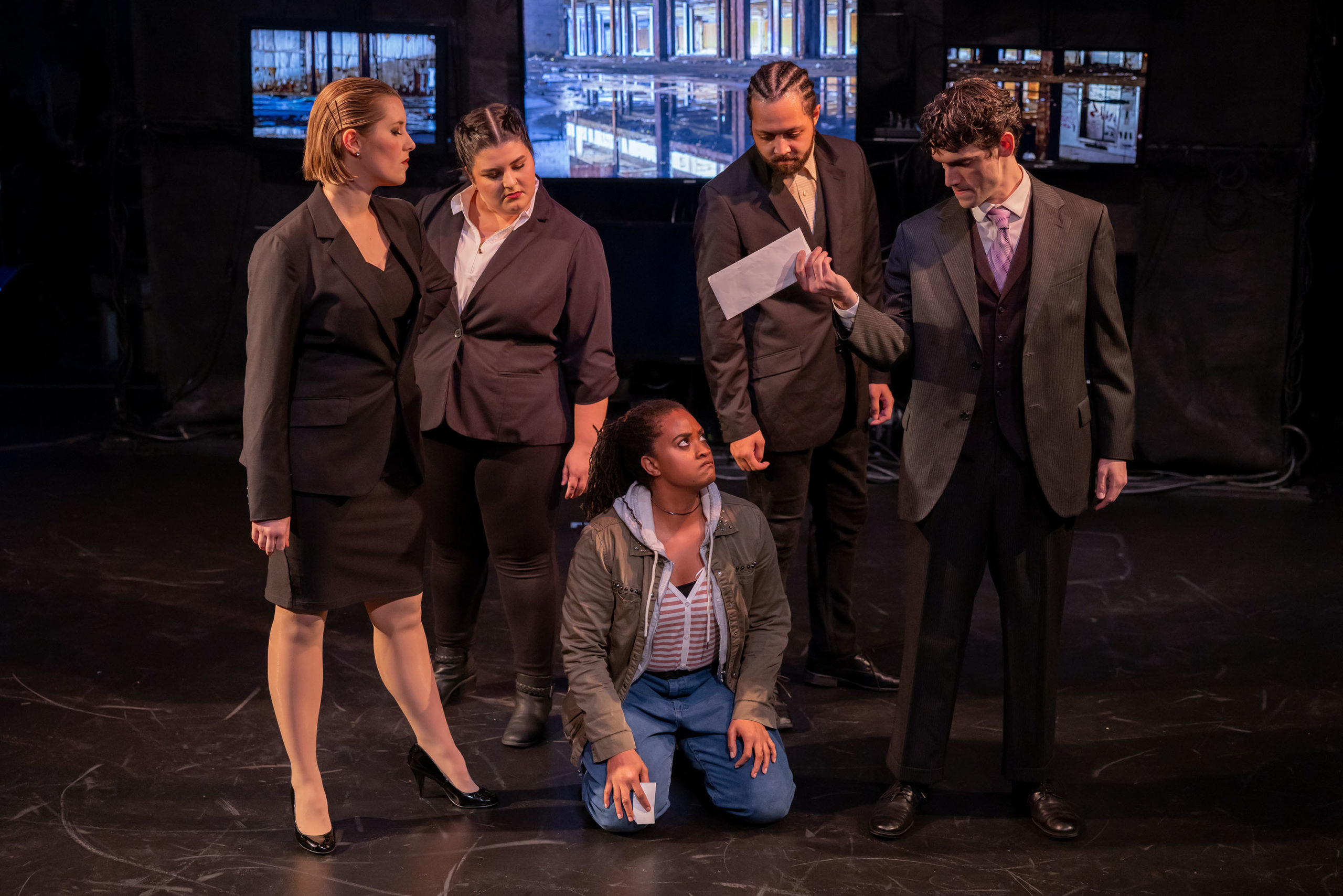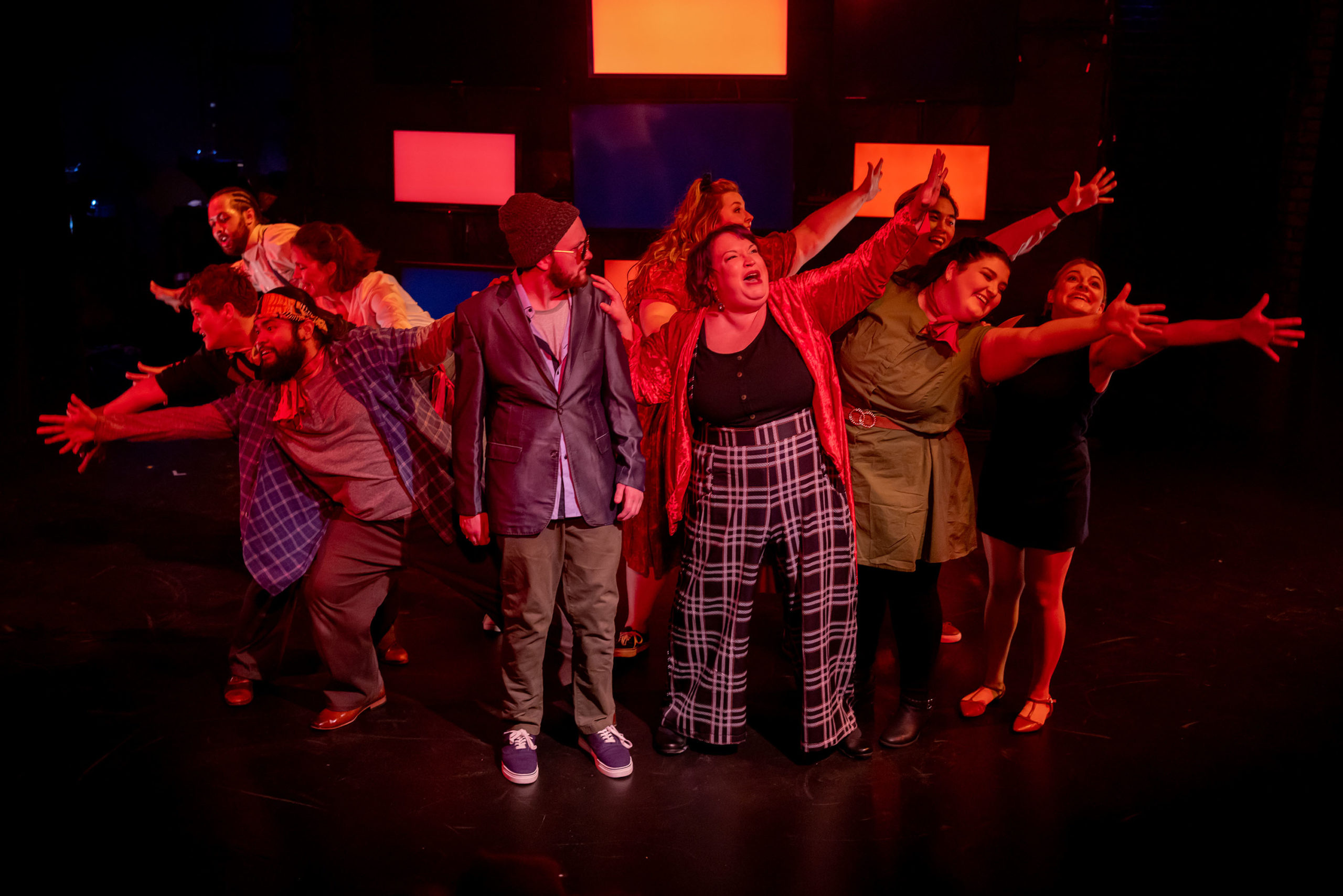 Role

Name

Jesus
William Douglas Johnson
Caiaphas
David Breyman
Judas
Shana E. Emile
Pilate
Jasmine Joshua
Herod
Natalie Anne Moe
Mary
Jordyn Day Palmer
Annas
Noel Pederson
Peter
Matthew Reyes
Simon
Kristie Werner
Swing
Joanna Hardie
Sarah Hooper
Ensemble
Khane Berry
Mariesa Genzale
Aaron Jin
Jacqueline Tardanico (Jesus/Judas/Mary Understudy)
Conductor/Keyboard 1
Sam Peters
Keyboard 2
William Bryant
Jenny Nguyen (Alternate)
Bass
Kendall Crane
Guitar
Cam Schneider
Drums
Scot Sexton
___
___
Director/Choreographer
Harry Turpin
Musical Director
Sam Peters
Stage Manager
Meredith Zandi
Associate Director
Mandy Rose Nichols
Lighting Design
Carolina Johnson
Costume Design
Janelle Kimbrough
Video Engineer
Laser Volcanoes: Grant Boling, Andrew Croll
Video Graphics and Poster Design
Noel Pederson
QLab Programming
Brendan Mack
Props Design
Jessamyn Bateman-Iino
Sound Design
Sandra Huezo-Menjivar
A/V Installation
Bruce Hart
Production Manager
Scot Charles Anderson
Artist Liaison
Wei Low
Dance Captain
Mariesa Genzale
Tap Dance Captain
Meredith Zandi
Fight Captain
David Breyman
Composer
Andrew Lloyd Webber
Lyricist
Tim Rice
Executive Director (TOJ)
Patti West
Business Manager (TOJ)
Karen Shay
Technical Liaison (TOJ)
Catriona Urquhart
Technical/Production Coordinator (TOJ)
Frank Phillips
Front of House Manager (TOJ)
Tim Crist