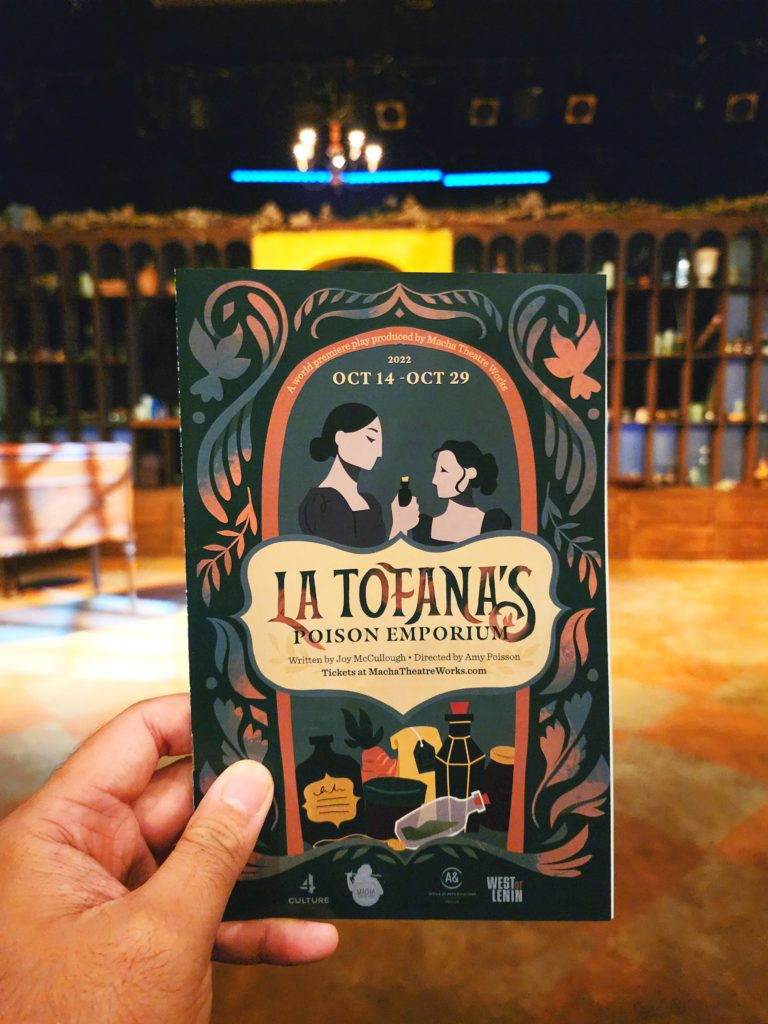 Elevator Thoughts (aka Tweet): La Tofana's Poison Emporium play by Macha Theatre Works at West of Lenin Theatre. Based on a fascinating true story. Timely piece for women's agency & Roe vs Wade. Wonderful costumes, set, & props. Loved seeing my profession represented. Packed audience on a Thursday evening. #arsenic #apothecary #feminism #pharmacy
Type: Play
World Premiere: Yes but don't let that discourage you from going. This play ranked highly among the many world premieres I've seen.
Recommendation: See it!
Would I See It Again 3 Years from Now?: Yes
Rating (Out of 5 Stars): 4.75 stars
Theatre Company : Macha Theatre Works
Venue: West of Lenin
Venue Physical Address: 203 N 36th St #204, Seattle, WA 98103
Price: Sliding scale pay-what-you-can-ish. Tickets as low as $10.
Dates: October 14-29, 2022
Seating: General Admission
Parking and Cost: Paid lot or free street parking. Tons of street parking closer to the water.
Social Media Posts: Instagram | TikTok | Facebook | Twitter | YouTube
Link(s):
Other Media: Photos in video and below video are by Joe Iano Photography.