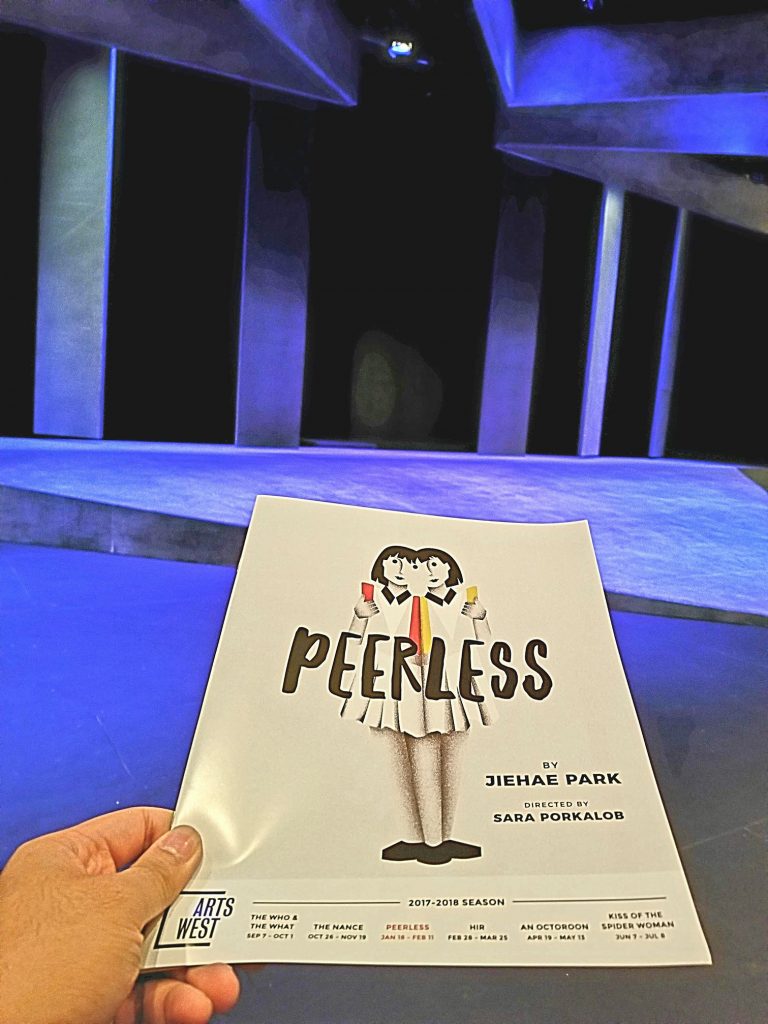 Type: Play
Recommendation: See it!
Rating (Out of 5 Stars): 4 Stars
Negatives: The dialogue was annoyingly vague. Very "millennial-speak."
Story, Script, and Lyrics: Ambitious Asian twins will do anything to get into the college of their choice. Based on MacBeth with a little Heather's mixed in.
Cast and Theater Company:  Typical high quality ArtsWest production and cast.
Venue and Set: Simple, yet effective.
Music and Audio: No microphones but the space is small enough and the performers project loud enough that you're able to hear okay.
Price: $ (Low-priced at $17-38)
Dates: January 18, 2018 – February 11, 2018
Seating: Make sure you sit in the middle. The left and right arena seats suck.