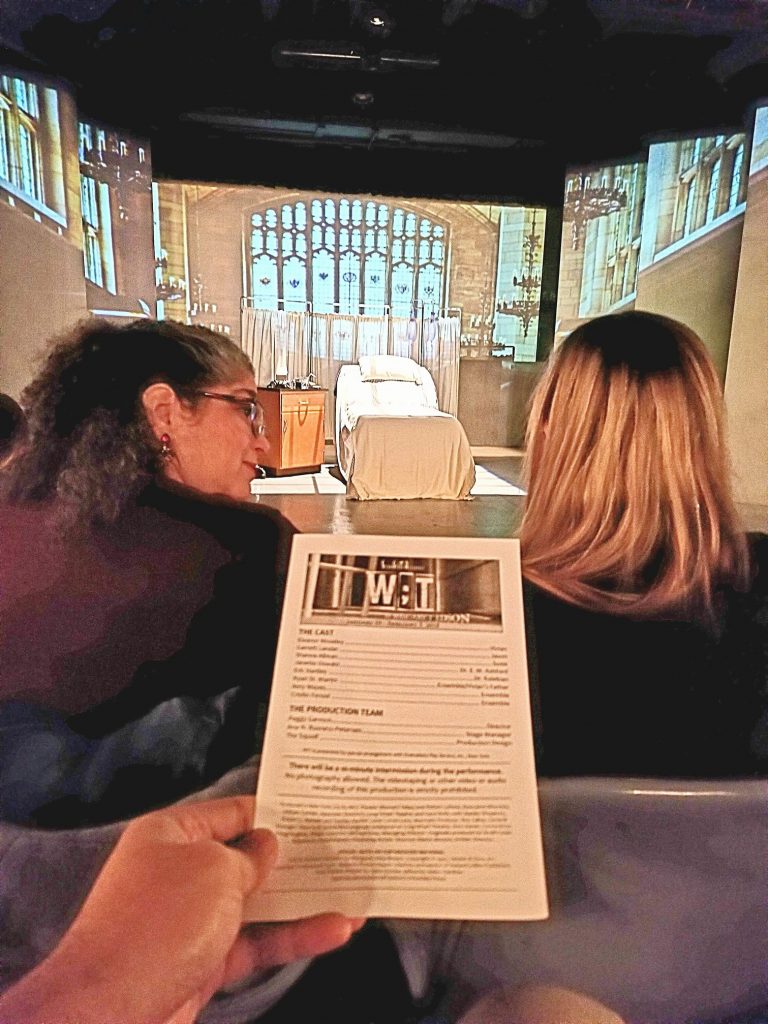 Type: Play
Recommendation: See it!
Rating (Out of 5 Stars): 4 Stars
Negatives: The ending was a little choppy and awkward. Needs more maturation.
Story, Script, and Lyrics: An English literature professor gets cancer. True to the play's name, it is a very "witty" script. I laughed, I cried, it was better than Cats. Surprisingly, my I hate for English literature (there were a billion references) didn't get in the way of enjoying the play.
Cast and Theater Company:  Superb acting especially by the main character (played by Eleanor Moseley).
Venue and Set: Simple, yet effective. Most of the scenes take place in a hospital.
Music and Audio: No microphones but the space is small enough that you're able to hear okay.
Price: $ (Low-priced at $30)
Dates: January 19, 2018 – February 3, 2018
Seating: General admission. Come early!