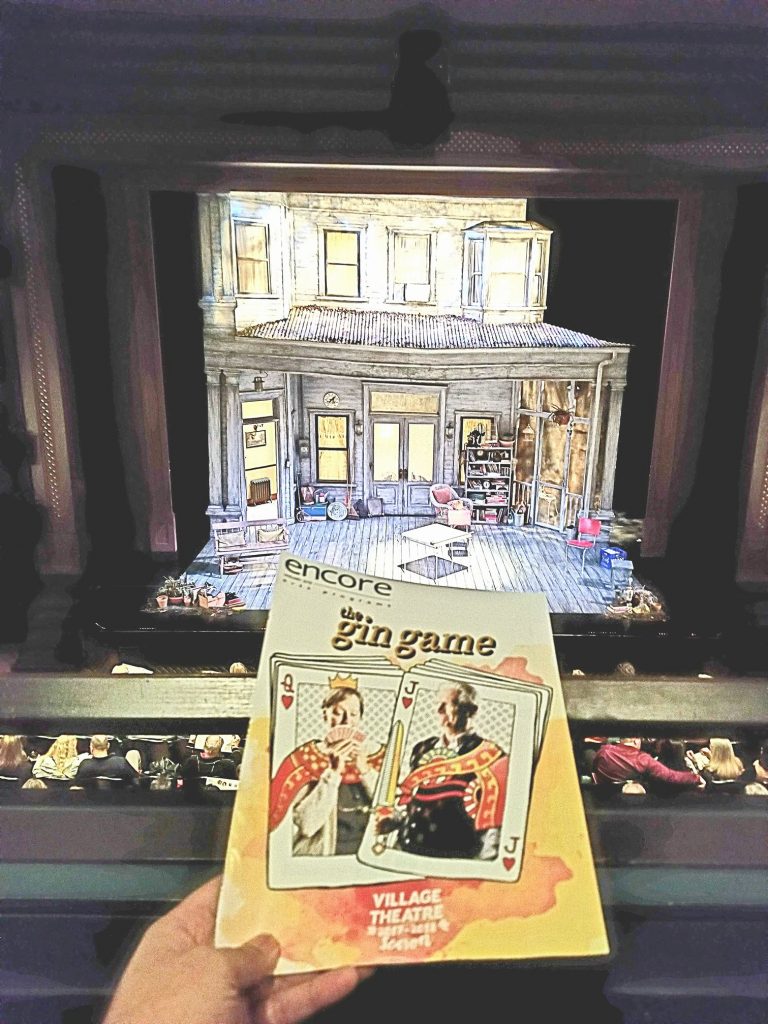 Type: Play
Recommendation: Don't see it unless you like to watch people talking with no action. So boring!
Rating (Out of 5 Stars): 3 stars
Negatives: There was no plot/action. It was like watching paint dry. This was the first Village Theatre production where I actually left at intermission. I guess there's a first for everything… :-/
Story, Script, and Lyrics: Gramps and granny play gin rummy and talk out life … mostly complaining about their nursing home. You may actually like this play if you liked The Humans (which was also "meh" in my book).
Cast and Theater Company: Small two-person cast, which didn't do this boring play any favors. The actors were good but the play was just bad. I'm surprised  Village Theatre  took on such a bad piece to perform since their productions are usually pretty satisfying.
Venue and Set: Interesting detailed set. It's a shame they never had any scene changes.
Music and Audio: Okay. Nothing particularly good or bad to say.
Price: $$ (Mid-priced at $58-72)
Dates:
Issaquah: January 18 – February 25, 2018
Everett: March 2-25, 2018
Seating: Assigned
Link: http://www.villagetheatre.org/issaquah/the-gin-game.php