Elevator Thoughts (aka Tweet): The Wickhams: Christmas at Pemberley play at Taproot Theatre rectified an anti-feminist Pride and Prejudice storyline that Jane Austen inadequately resolved for women. Rich English accent from Mr. Darcy. Very Downton Abbey. Good young energetic naiveté from Lydia. Craving tea & shortbread now.
Synopsis from the Theatre: In this all-new Jane Austen-inspired story, we return to the world of the Darcys and Bennets! Lydia's come for Christmas, the halls are decked, and the aroma of everyone's favorite orange biscuits fills the air. But downstairs the loyal staff scramble to keep a secret that could upend the festivities. Amid the chaos of Christmas, a little yuletide forgiveness might be the one gift everyone needs.
Reviewed Performance: 11/26 Evening – Opening Weekend
Type: Play
World Premiere: No
Recommendation: See it if you like Pride and Prejudice.
Rating Compared to Other Shows with the Same Production Value:
4.5 Stars (Out of 5 Stars)
Equity Actors: 2 actors out of 7 but they were all very good. I actually assumed more of them were Equity.
Length: 2 hours
Intermission: Yes
Other Rave(s) Not Mentioned in Elevator Thoughts
Favorite Line: When the new maid Cassie saw Mr Darcy (her boss) for the first time and said nervously said "Sir! … My lord! … Mr Darcy!" then bowed.
Rant(s)
Single Setting: The entire play was several scenes in the common area where "the help" reside. The story would be more interesting if they showed scenes in different settings like upstairs or in the marketplace.
Other Thought(s)
Accents: I always love hearing different accents in shows especially how they pronounced "leisure" and "privacy" in this play. Most of the accents in this play were familiar from TV but I've never heard the accents from the working class characters before.
Working Class Mobility: While the play turned up the feminism a couple notches towards the end, I wish it did the same thing for working class mobility. "The help" was too dependent on Mr Darcy even when one of them was moving up in the world. Baby steps I guess!
Theatre Company : Taproot Theatre
Venue: Taproot Theatre's Jewell Mainstage
Venue Physical Address: 204 N 85th St, Seattle, WA 98103
Price: Medium
Dates: November 23 to December 30, 2022
Seating: Assigned
Parking: Paid lot or usually-free street parking. I almost always find free street parking on Greenwood Ave just South of the theatre.
Social Media Posts About this Performance from Shows I've Seen: Instagram | TikTok | Facebook | Twitter | YouTube
Buy a Ticket or Learn More:
Cast and Production Team: Under pictures below.
Other Video +/- Pictures: Pictures in video and under video are by Robert Wade Photography.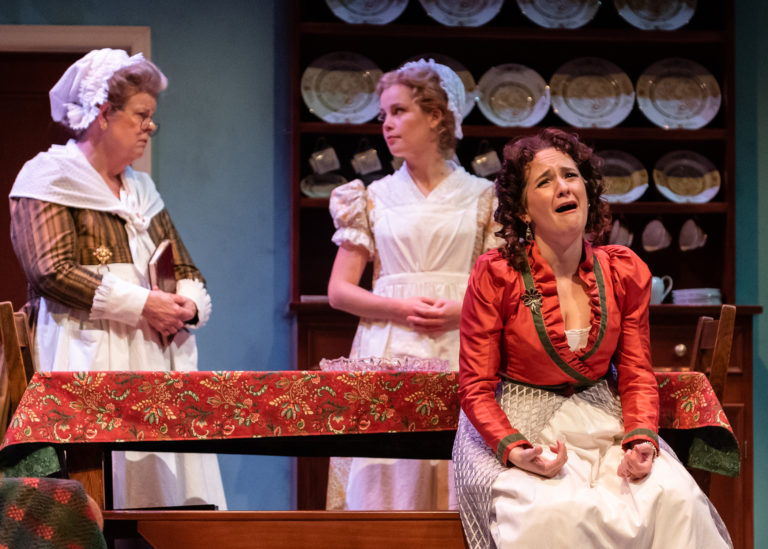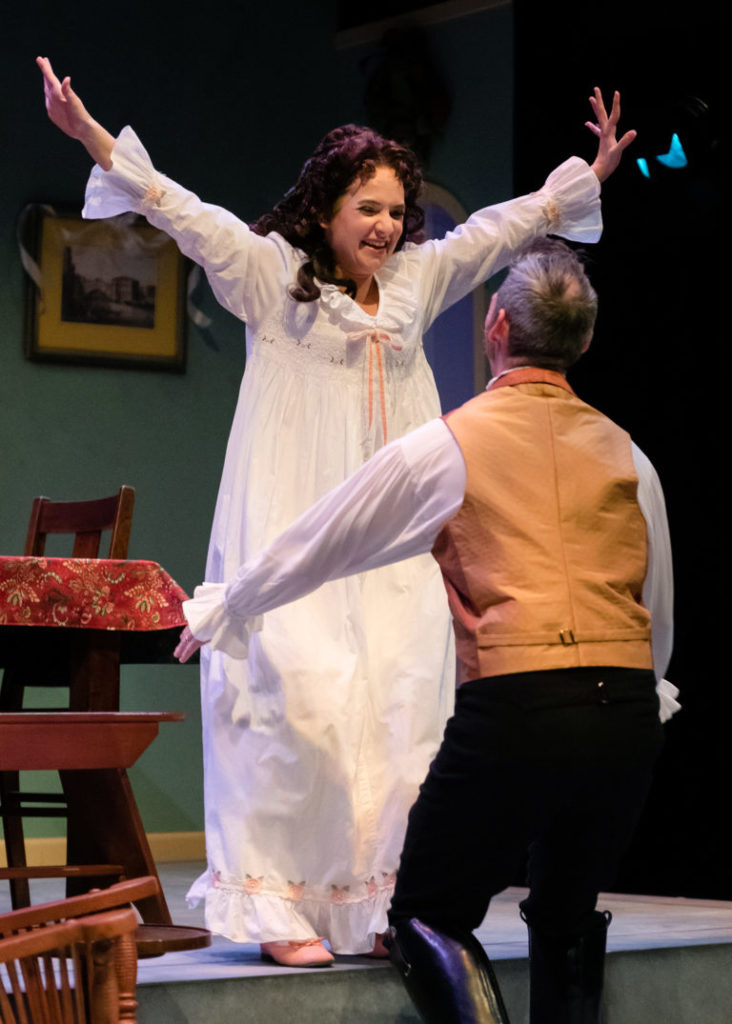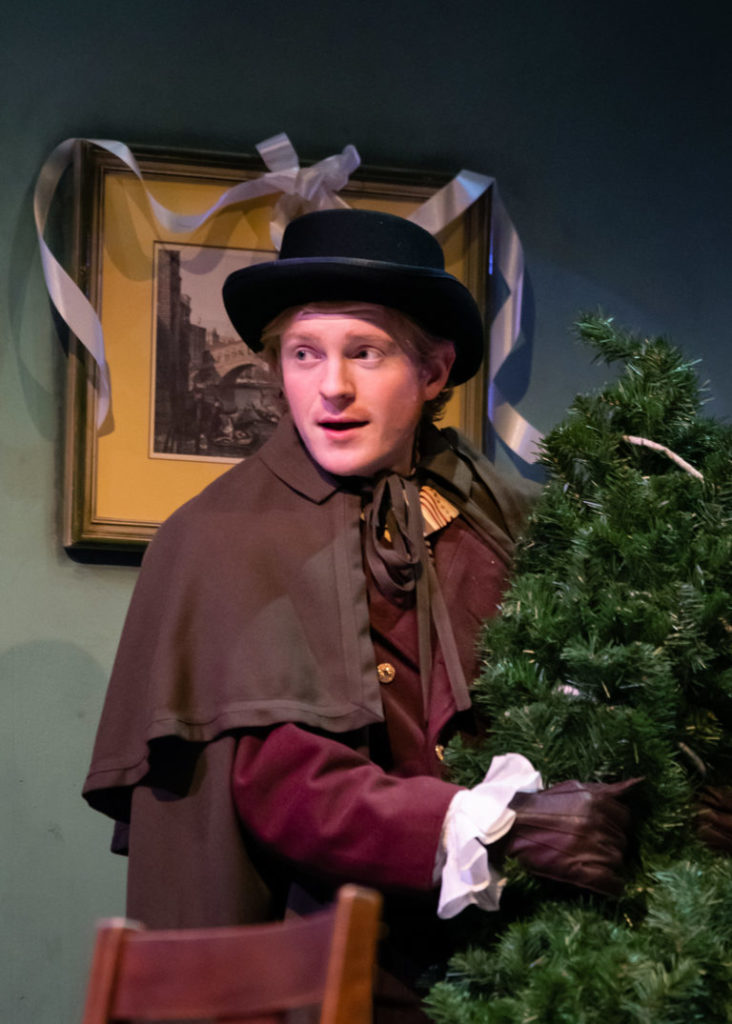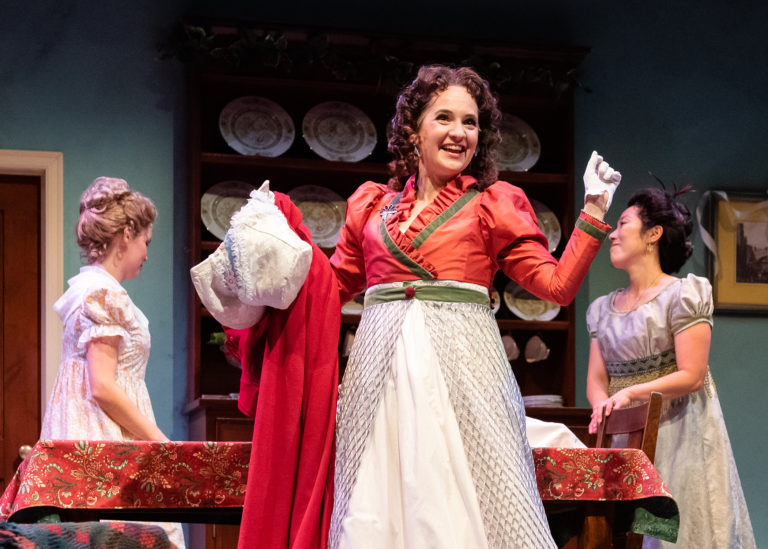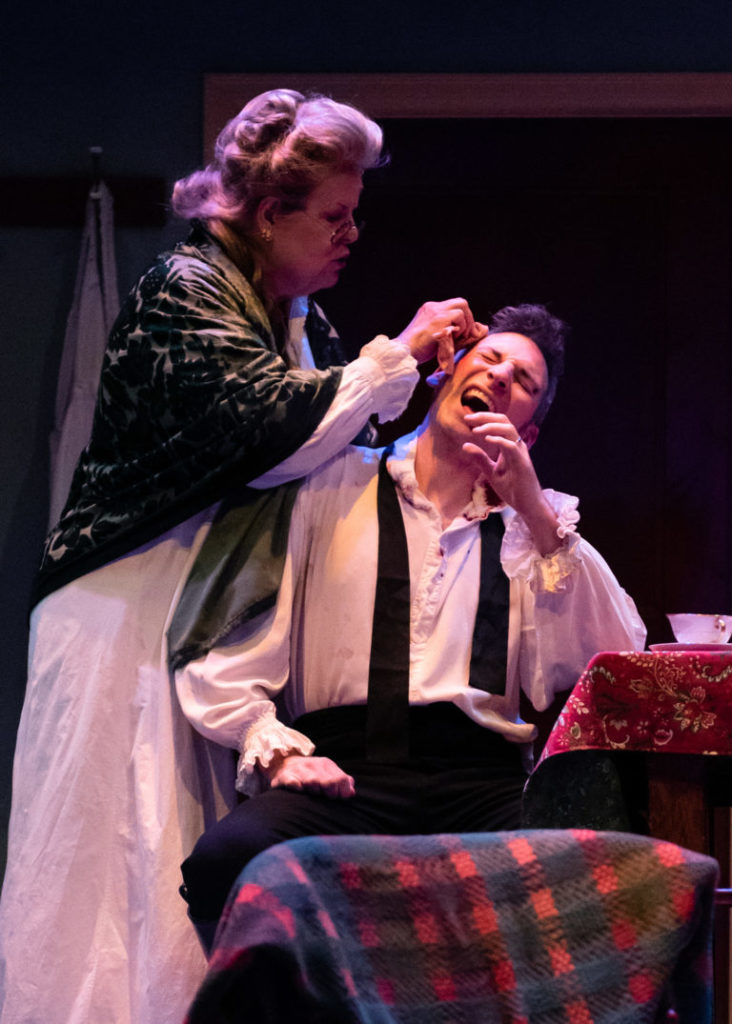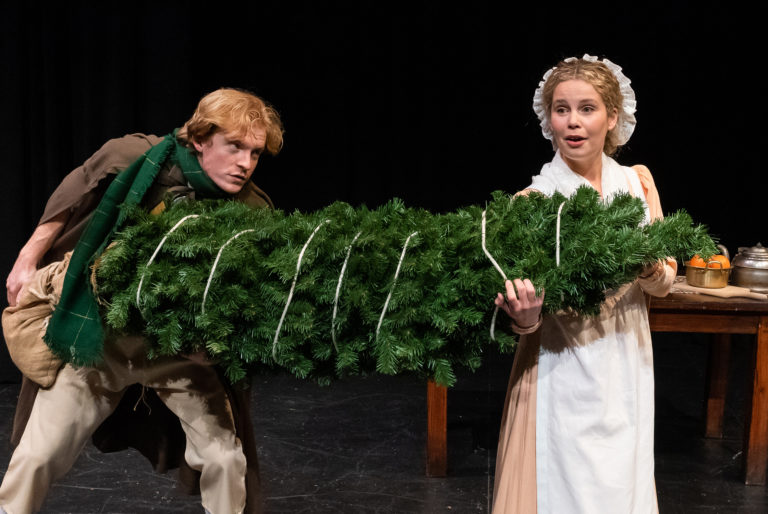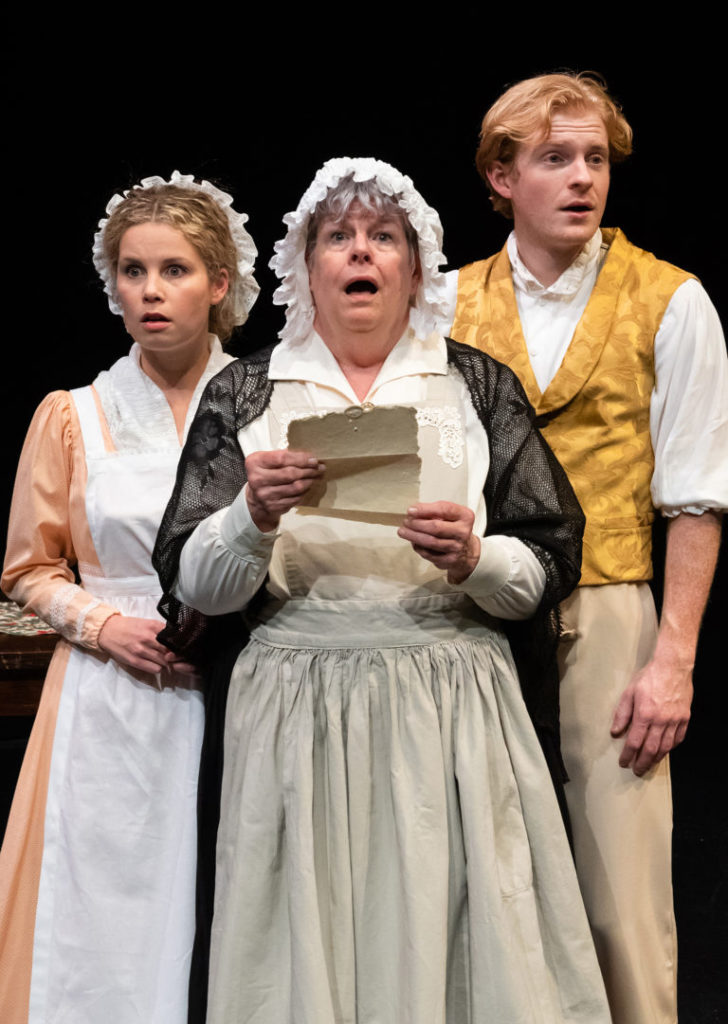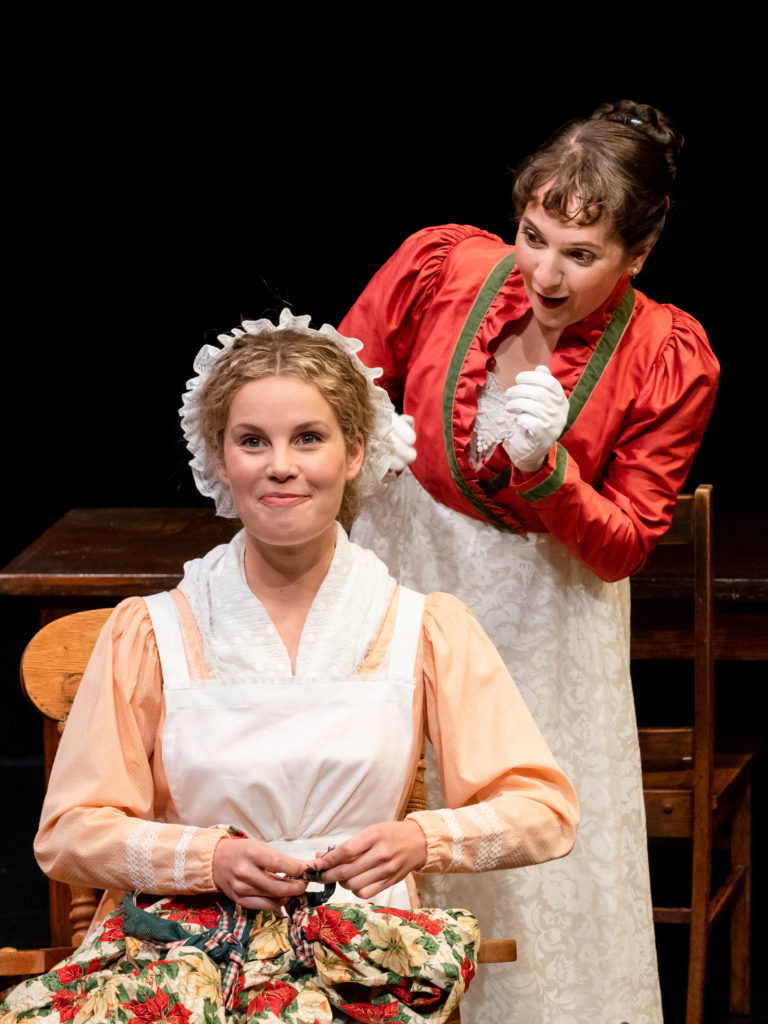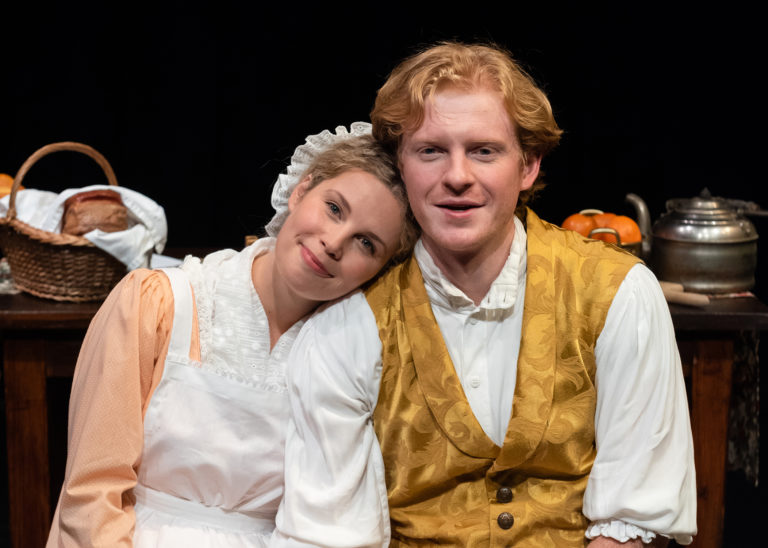 Role

Name

Lydia Wickham
Kelly Karcher (Equity)
Elizabeth Darcy
Annie Yim
Fitzwilliam Darcy
Brian Pucheu
Mrs. Reynolds
Gretchen Douma (Equity)
Cassie
Kathryn Bogley
Brian
Ricky Spaulding
George Wickham
Ian Bond
Lydia Wickham/Elizabeth Darcy Understudy
Chloe Michele
Fitzwilliam Darcy/Brian/George Wickham Understudy
Will Eames
Cassie Understudy
Karin Terry
Mrs. Reynolds Understudy
Teri Lee Thomas
—
—
Playwrights
Lauren Gunderson
Margot Melcon
Director
Karen Lund (SDC)
Assistant Director
Bretteney Beverly
Scenic Design
Amanda Sweger
Costume Design
Pete Rush
Lighting Design
Tim Wratten
Sound Design
Mark Lund
Fight Choreographer
Christopher Kidder-Mostrom
Stage Manager
Nik Nolen (Equity)
Dramaturg
Sonja Lowe
Dialect Coach
Rowan Gallagher