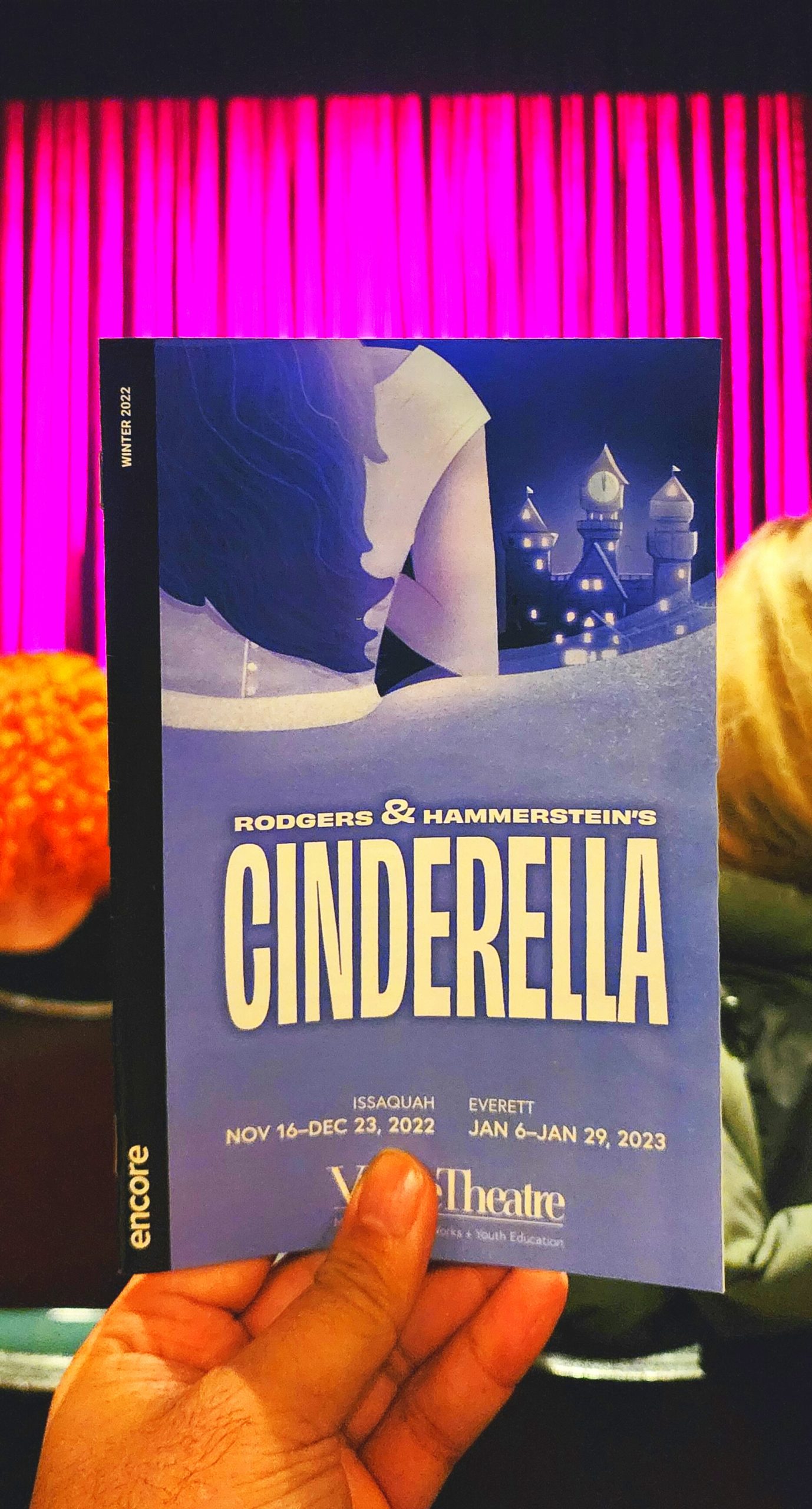 Elevator Thoughts (aka Tweet): This ain't your granny's Rodgers & Hammerstein Cinderella musical! Colorful retro costumes/hair. Stunning orchestra w/ the occasional funky beat. Nice ballroom choreography. Soothing voice from Prince James Schilling. Proud to see Pinay Ays Garcia play Cinderella at Village Theatre. Takes me back to Brandy & Whitney Houston's TV special.
Synopsis from the Theatre: "Do I love you because you're beautiful? Or are you beautiful because I love you?" Rodgers and Hammerstein's Cinderella comes to life in a timeless new production full of theatrical invention, tuneful melodies, and romance galore. With favorite songs like "In My Own Little Corner" and "Do I Love You Because You're Beautiful," Rodgers and Hammerstein's Cinderella was last seen on the Village Theatre stage in 1985. Now, under the inspired direction of the acclaimed Desdemona Chiang, with a script drawn from the 1997 television adaptation, Chiang's production of Cinderella brings the story into the present with scintillating new costumes, a top-tier cast of Seattle stars, and a spectacular 16-person orchestra you'll have to hear to believe. With an assist from her fairy godmother, as Cinderella dreams of finding her own place in a perfect world, she steps into her glass slippers to meet the prince of her dreams —only to lose him as the clock strikes midnight. Rodgers and Hammerstein's Cinderella promises to be an unforgettable trip to the theatre, perfect for the whole family as memories are made together.
Reviewed Performance Date: 11/18/22 Evening
Type: Musical
World Premiere: No
Live Band/Orchestra: Yes
Recommendation: See it!
Would I See It Again 3 Years from Now?: Always! This is the second (maybe 3rd if you count the TV special) time I've seen a separate version of Rodger and Hammerstein's Cinderella.
Rating (Out of 5 Stars) Compared to Other Shows with the Same Production Value: 4.5 stars
Equity Actors: 13 out of 20
Length: 2 hours
Intermission?: Yes
Other Rave(s) Not Mentioned in Elevator Thoughts
Kiss: I kinda liked that Cinderella made the first move. The conservatives would have been reeling though!
Shoulder Sleeves: The puffy shoulder sleeves on Cinderella's initial dress were a great touch. I wonder if it was an intentional nod to retro Filipina/Filipinx/Filipino fashion since the Cinderella actress was Pinay. I assume it was since Village Theatre included a barong in their previous production of Mamma Mia.
Fairy Godmother: Novel portrayal of a non-traditional fairy godmother who's typically either in an unflattering frumpy-albeit-comfortable muumuu-like dress, in a tulle-ly dress, or a granny. This one had a more butch lesbian vibe (I can say that since I'm gay right?) in a sparkly pant suit. Reminded me of the time the 5th Ave Theatre fairy godfather in Bliss was an actual gay Italian man.
Pharmacist: As someone in the pharmacy profession, thank you Village Theatre for recognizing most pharmacists are doctorate graduates!
Shadow Box Set: I'm a huge fan of shadow boxes in home decor and it was cool seeing them as set frames. However, I suggest removing the vertical lines from Cinderella's house so it doesn't look like a shipping container … unless it was intentional to show the family's financial status.
Favorite Line: Something like "A glass slipper. A pumpkin. What a night!" Not sure why this was so funny.
Down to Earth: Ays Garcia portrayed Cinderella as someone more relatable. Usually, Cinderella is typically portrayed as someone more regal, unrealistic, with a dash of Stepford. I wonder what children would think of this Cinderella if they've never seen any other portrayal.
Stepmother: She made some amusing trembles! 😛
Rant(s)
Flow: Some of the acting flow was a little awkward and stilted. This production needs more time to cure. However, I attended the opening night and this problem will certainly improve as they continue to perform this piece.
Stage Space: Great ballroom choreography but the stage space looked too cramped for the dancers.
Stained Glass: I wasn't really a fan of using a stained glass motif around the sides of the stage. Not sure why. I think it felt like wasted space on the already tiny-for-ballroom-scenes stage. Maybe it would be more suitable for Beauty and the Beast?
Staircase: Should have been more regal than a simple metal wobbly thing. It would have been nice to see a more dramatic Cinderella entrance on it.
Carriage: Should have been more pumpkin-looking. Although, a pumpkin carriage might be too big for the stage.
Puffer Jacket: I loved their groovy costumes. But a Patagonia-like puffer jacket as a ballroom costume piece? Oh the PNW … I guess they know their audience!
Other Thought(s)
Glass Slipper: I wish there was a better way to show live theatre audiences a glass slipper than just a glittery shoe. It's easier to do this on-screen but nearly impossible to do this on a stage. Some people in the audience wouldn't even see a glass slipper but just feet since the slipper is transparent.
Technical Pause: They had to stop in the middle of the second act for a technical glitch. I think one of the set pieces wasn't moving. I wouldn't hold it against them too much since it's part of the the magic of live theatre!
Dress Down: While I appreciated Stepmother's scathing figurative dress down, I would have also loved to see a more dramatic literal dress down of Cinderella's first dress where the stepsisters eviscerate it in cat fight-like fray. But to be fair, I think most Rodgers and Hammerstein Cinderella musicals actually don't show a first dress like in the Disney versions.
Lyrics and Songslist: I recently learned the songlist and lyrics between each Rodgers & Hammerstein Cinderella production I've seen have been different. It's interesting to observe these variations.
Animals: Not sure how I feel about the incorporation of animal characterization and puppetry in this version of Cinderella. I don't think we normally see this from other Rodgers & Hammerstein Cinderella productions. If anything, it's novel to see!
Theatre Company : Village Theatre
Venue: Village Theatre Issaquah (Additional Performances in Everett)
Venue Physical Address: 303 Front St N, Issaquah, WA 98027
Price: Medium
Dates: Issaquah Nov 16 – Dec 23, 2022 | Everett Jan 6 – Jan 29, 2023
Seating: Assigned Seating
Parking: Free street parking and some free parking lot. Lot parking is pretty difficult to find though. I've basically given up on that. I usually end up parking on Rainier Boulevard North. As a last resort, I think you can always find parking at the library but it's a little far. Remember, there's a bottom floor parking lot under the library's main parking lot that most non-locals don't know about.
Social Media Posts: Instagram | TikTok | Facebook | Twitter | YouTube
Buy a Ticket or Learn More:
Cast and Production Team: See under the multimedia below.
Other Video +/- Pictures: B-reel clips in TikTok video by Nyhuis Creative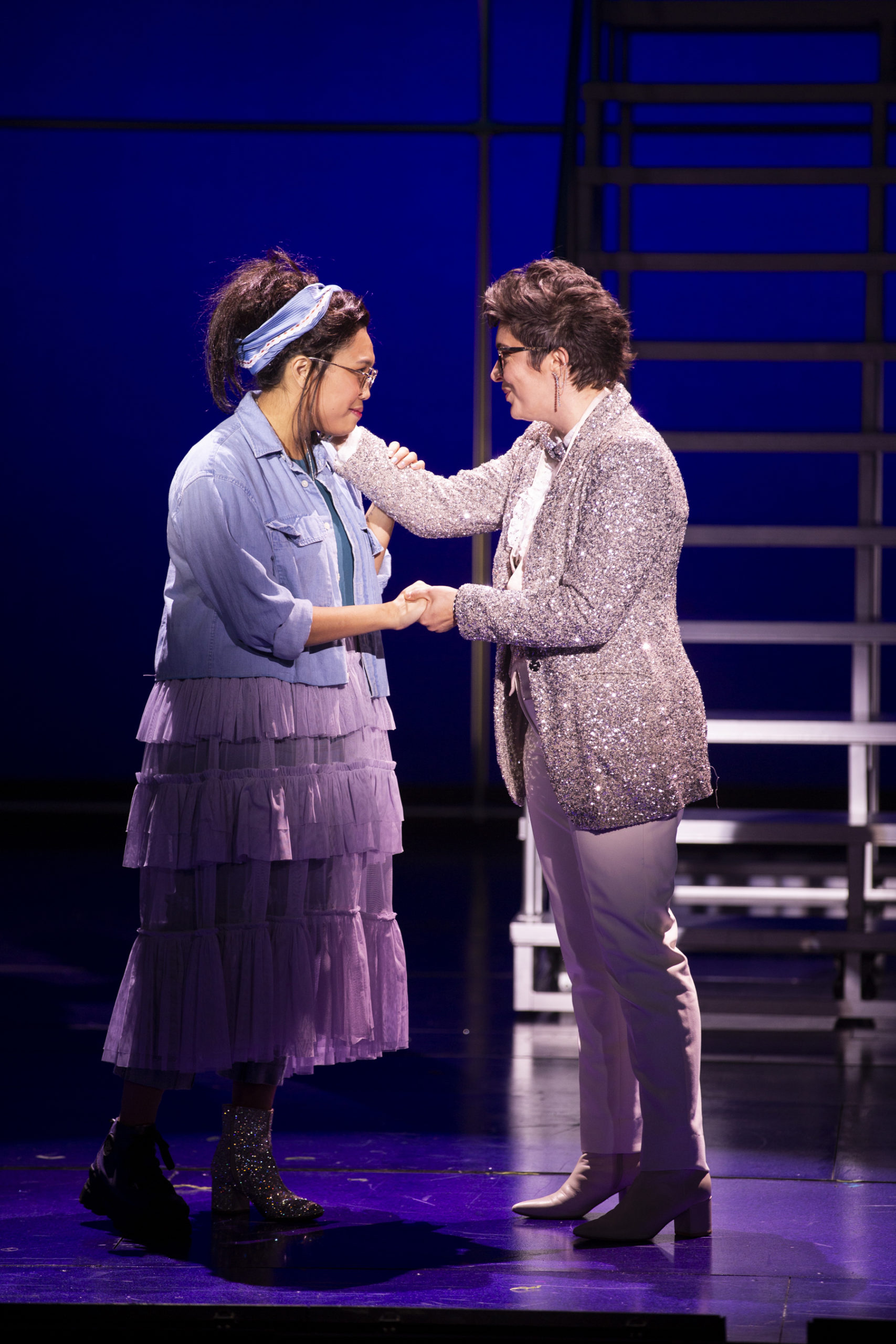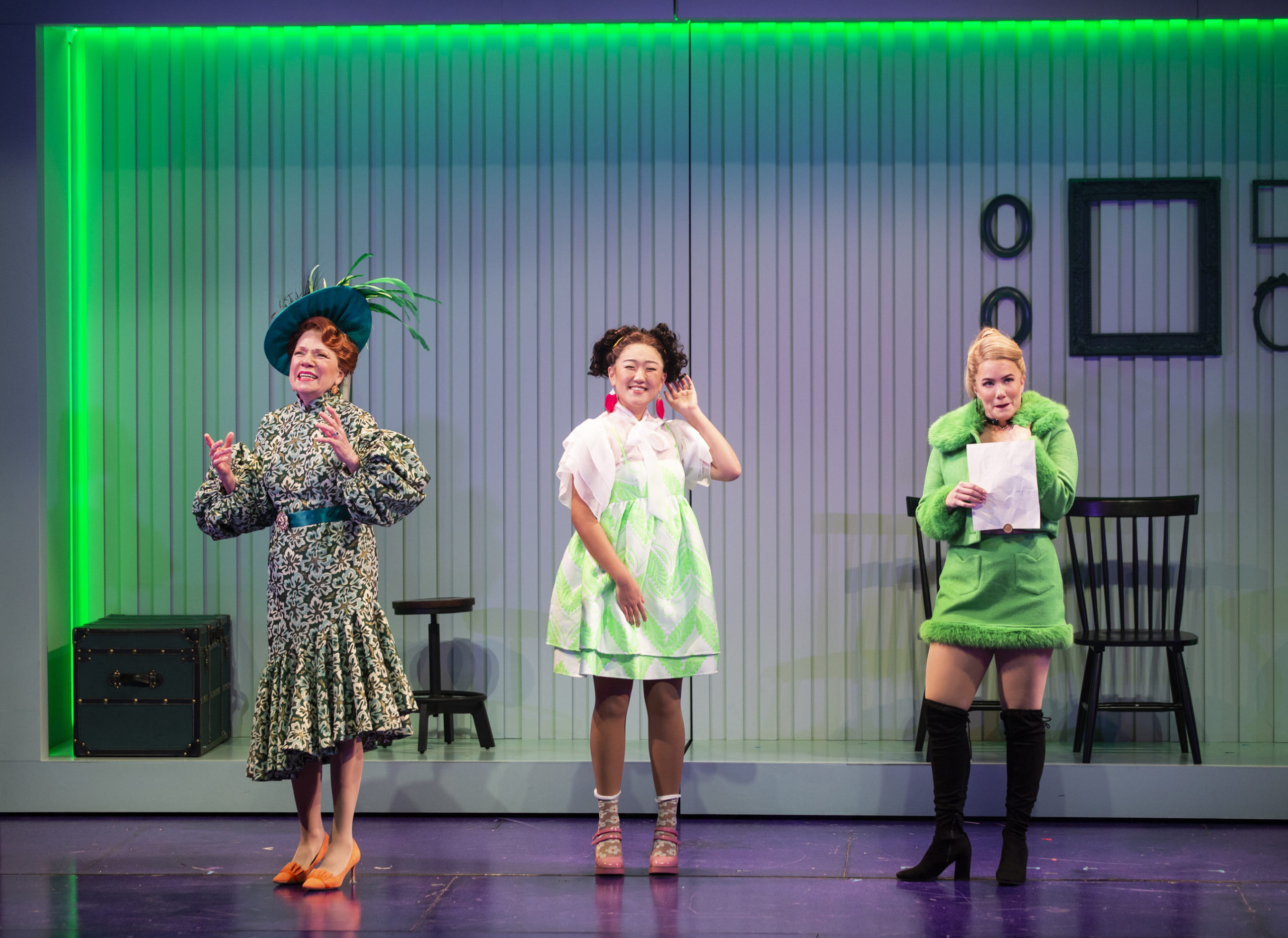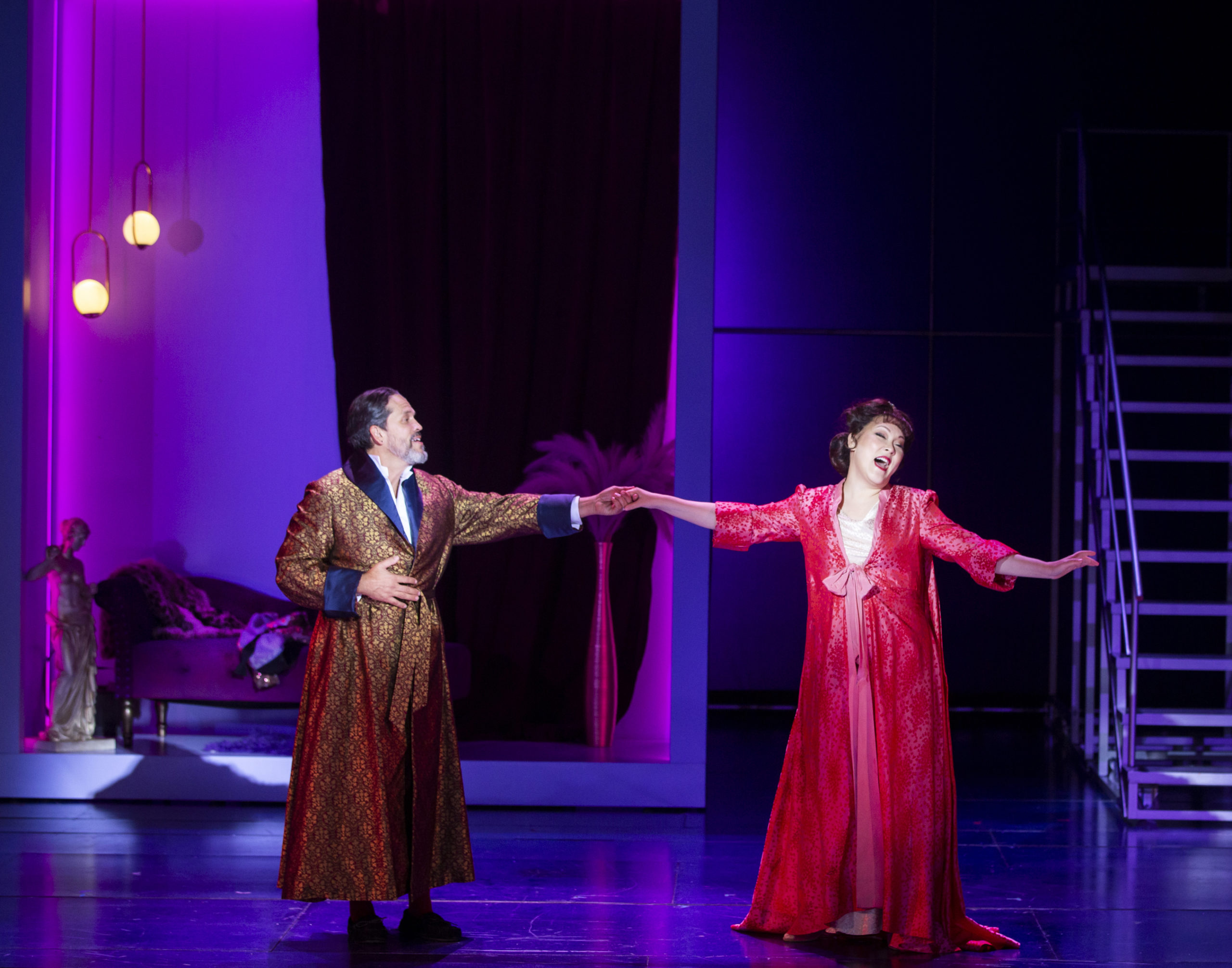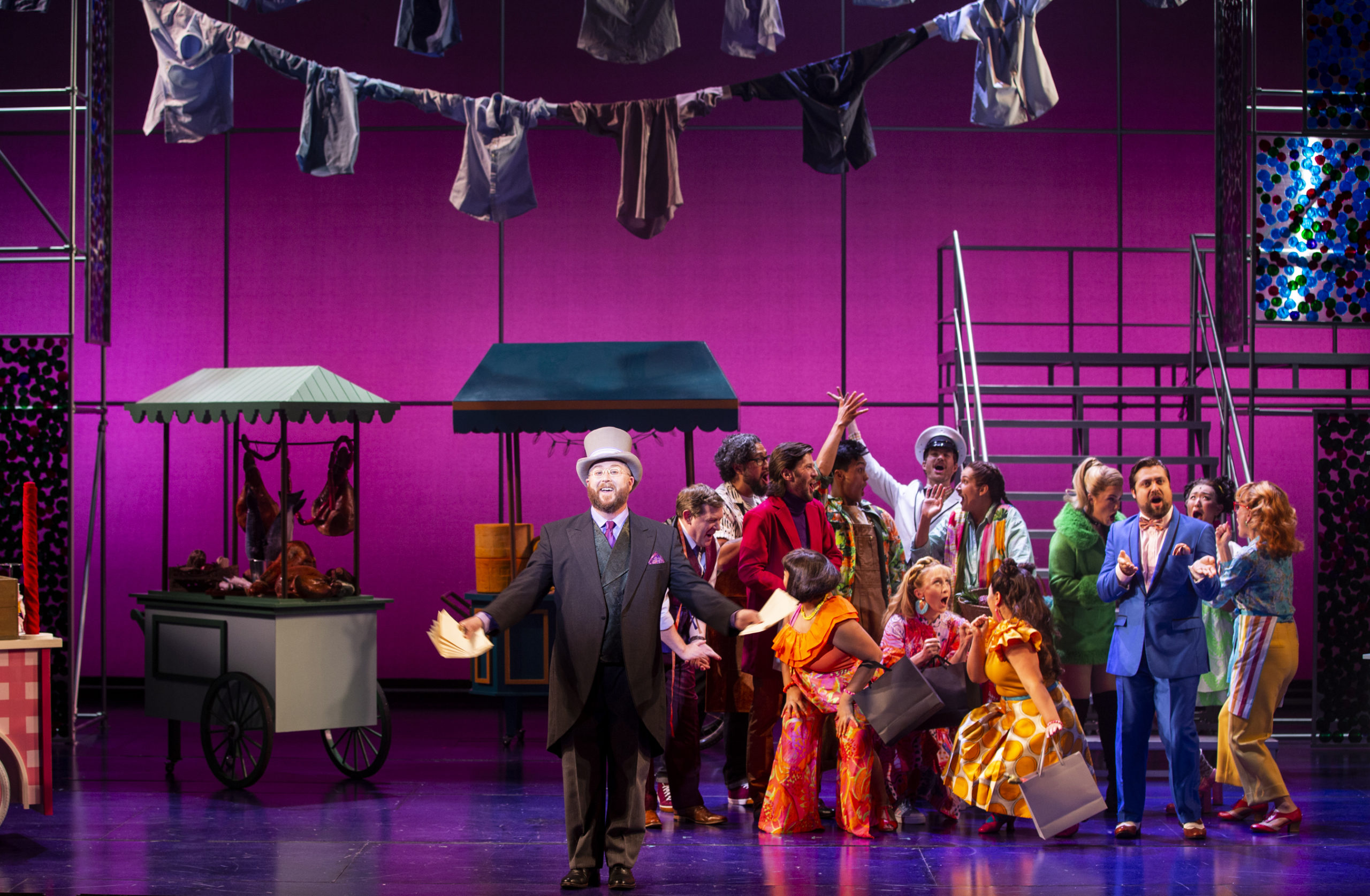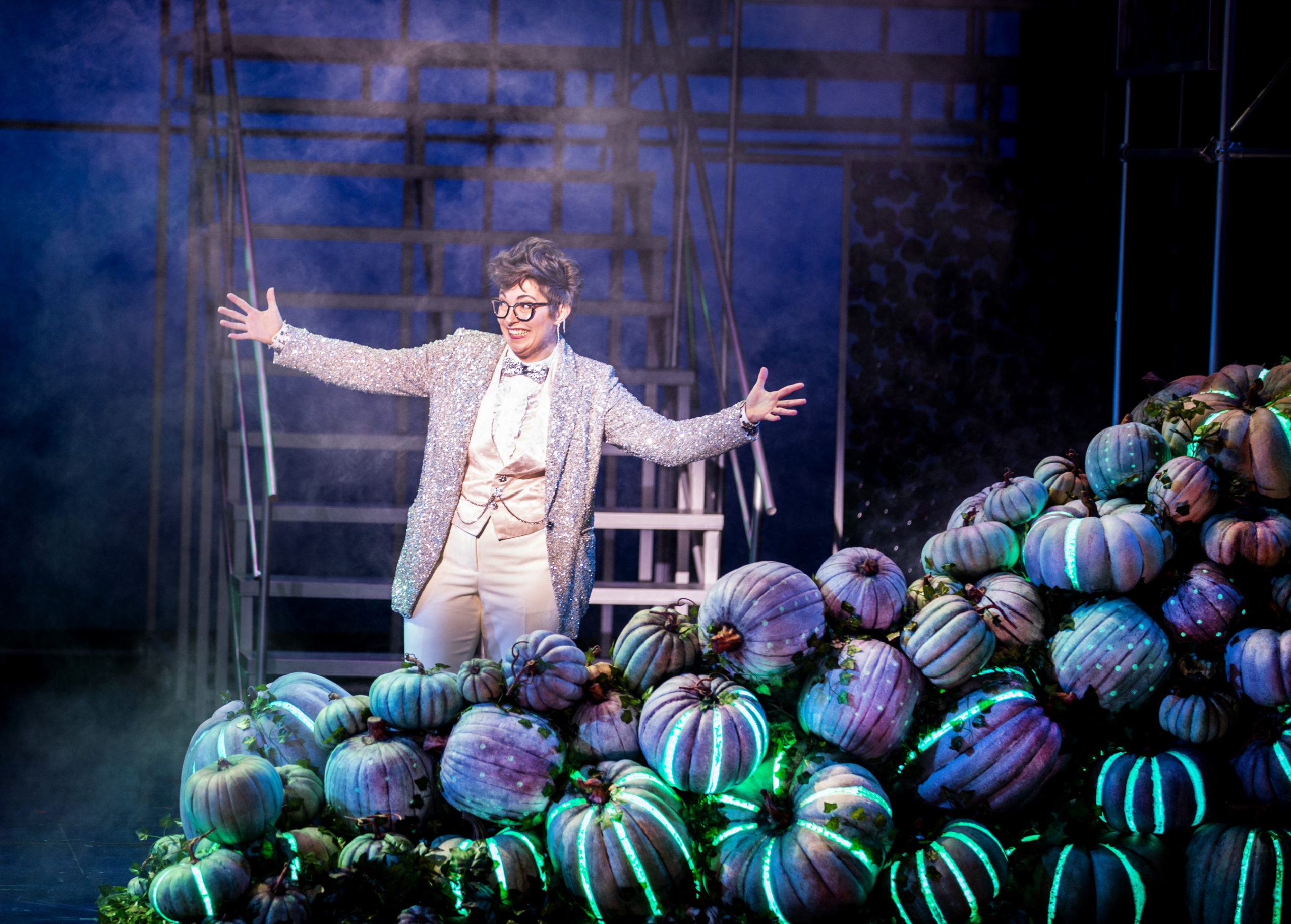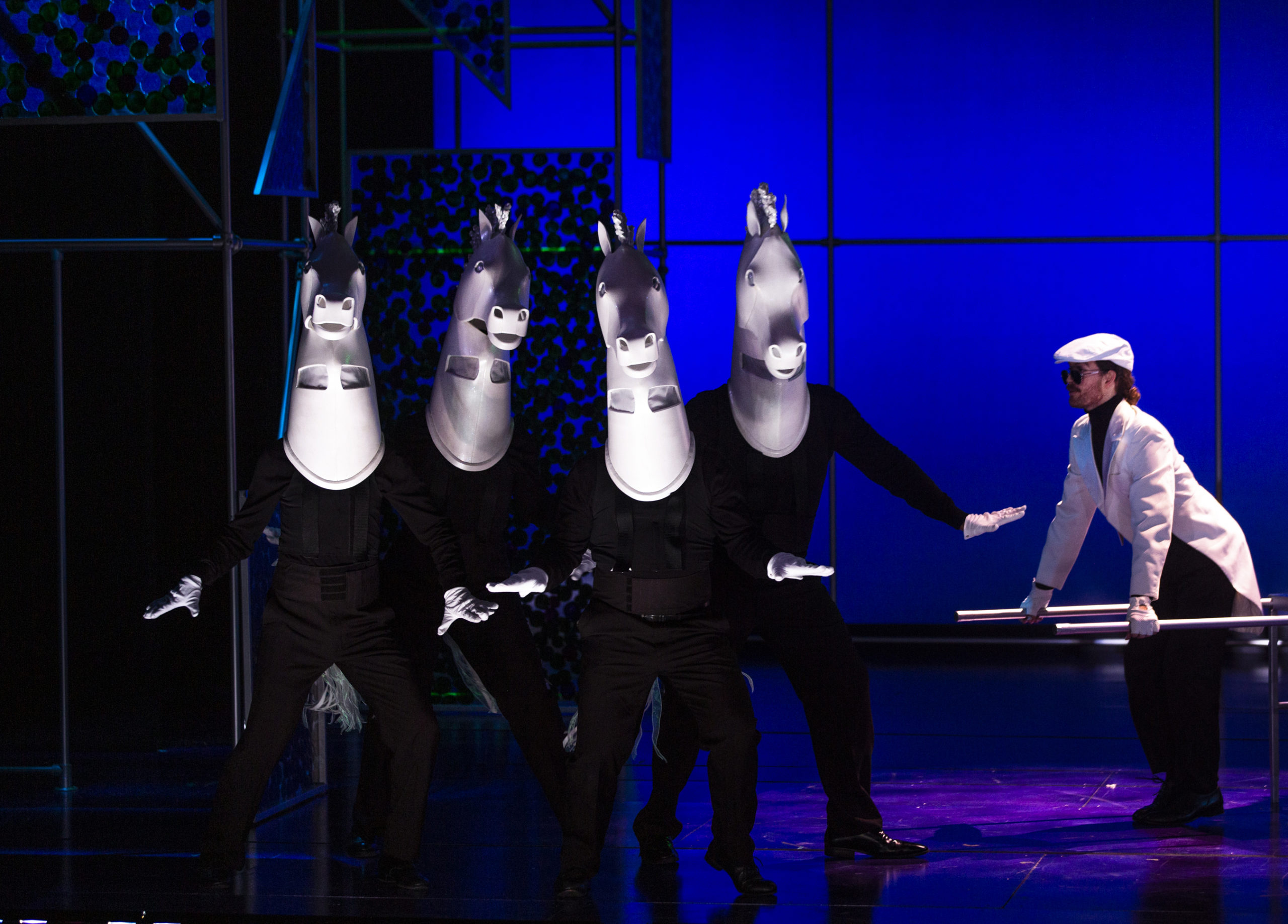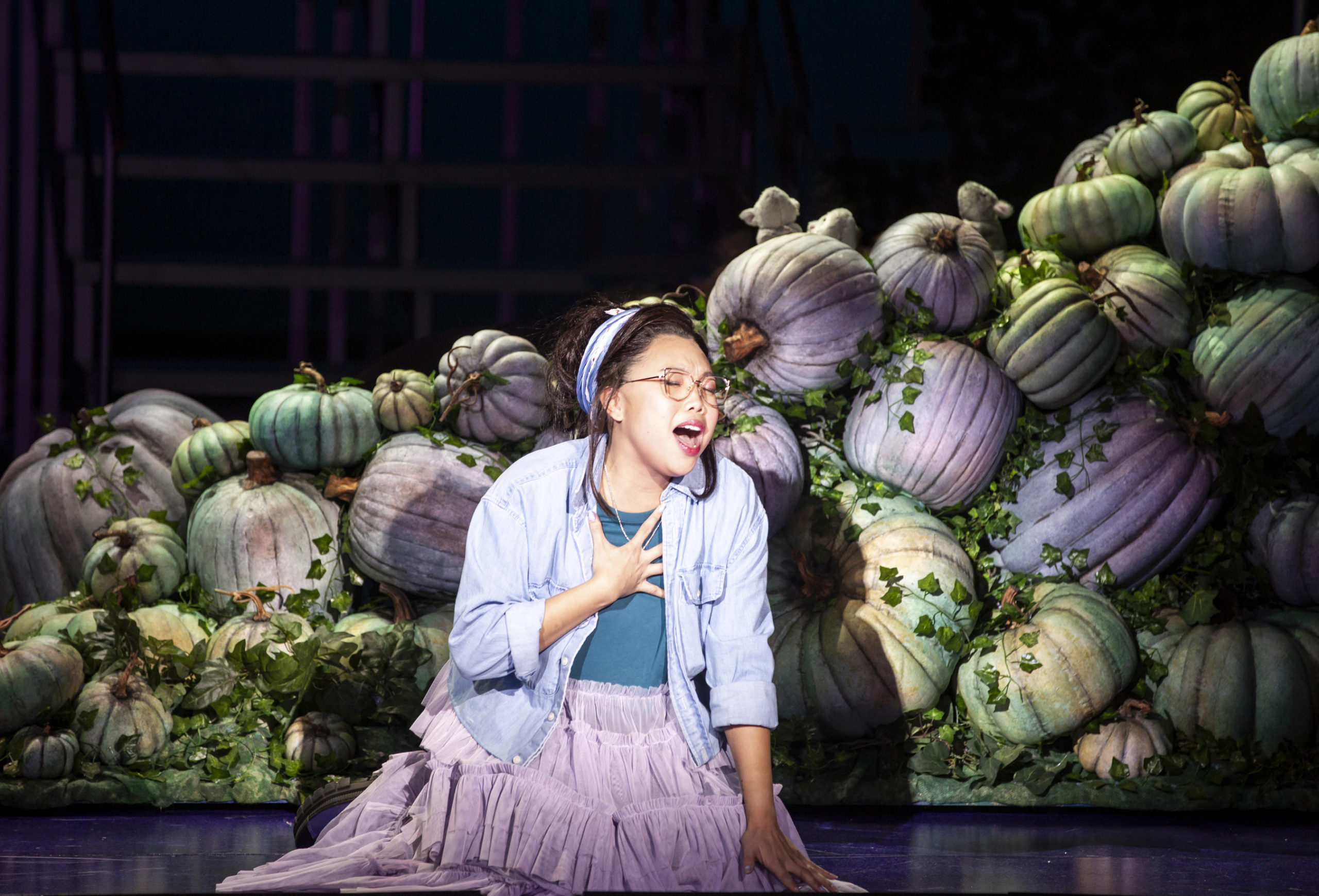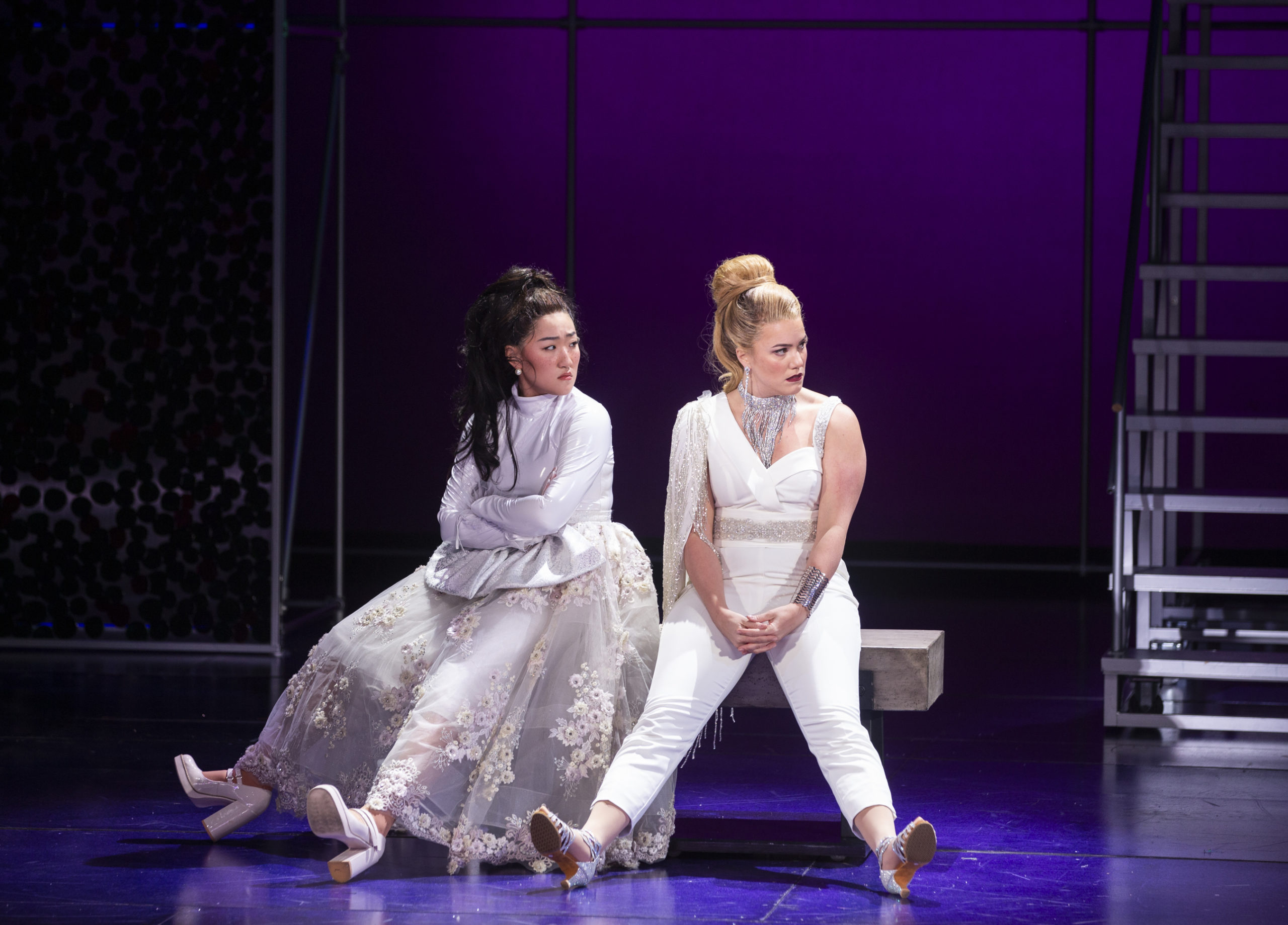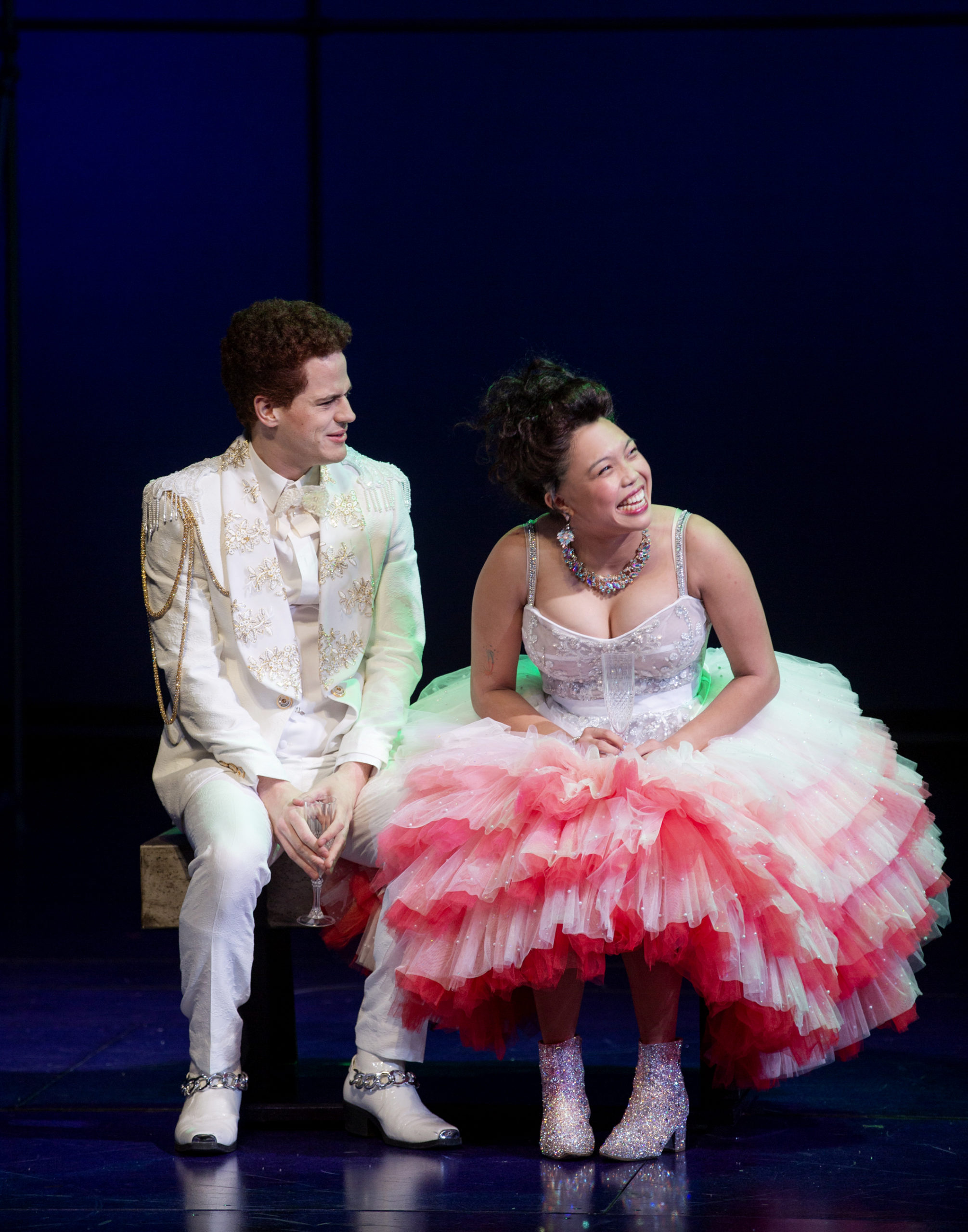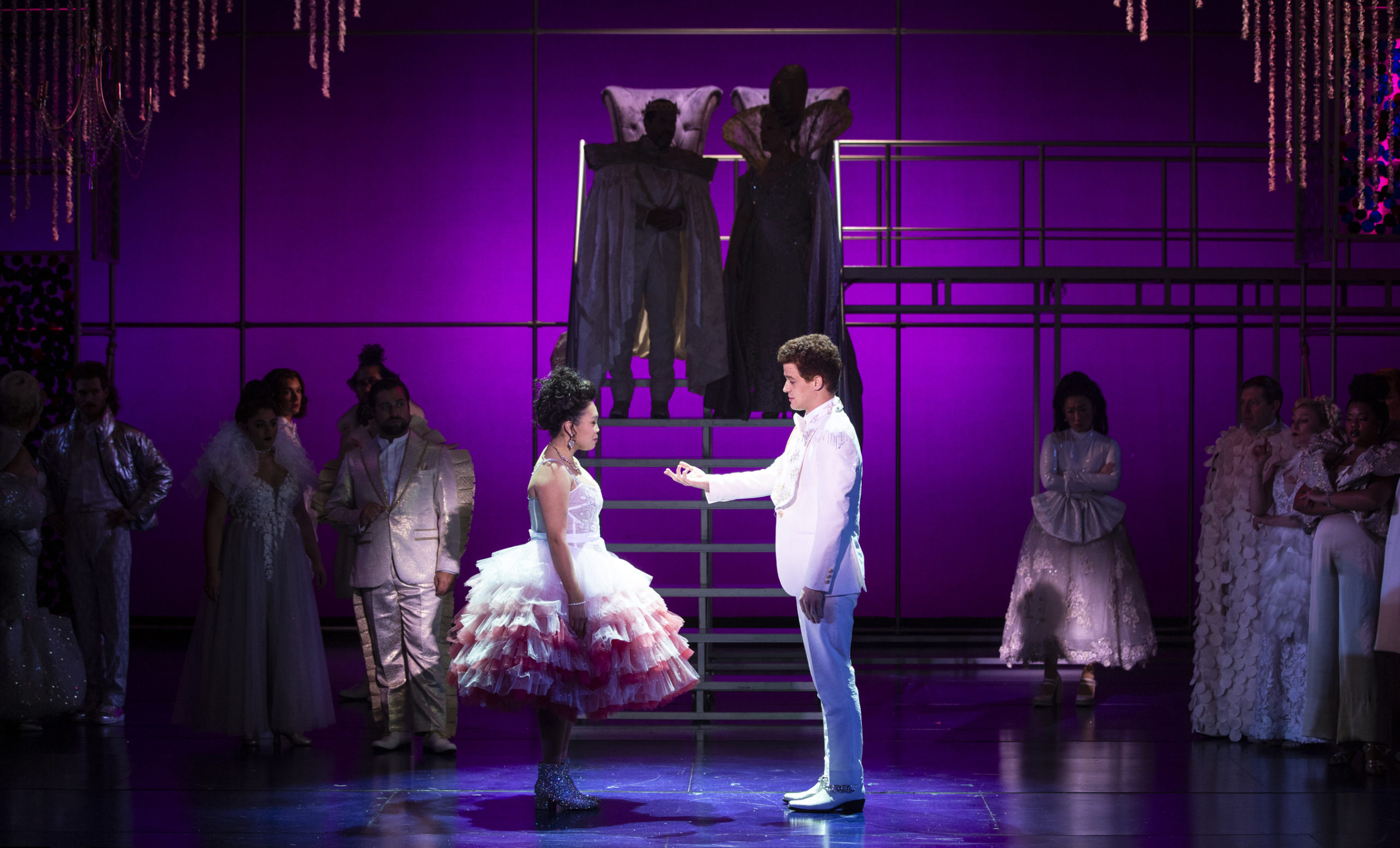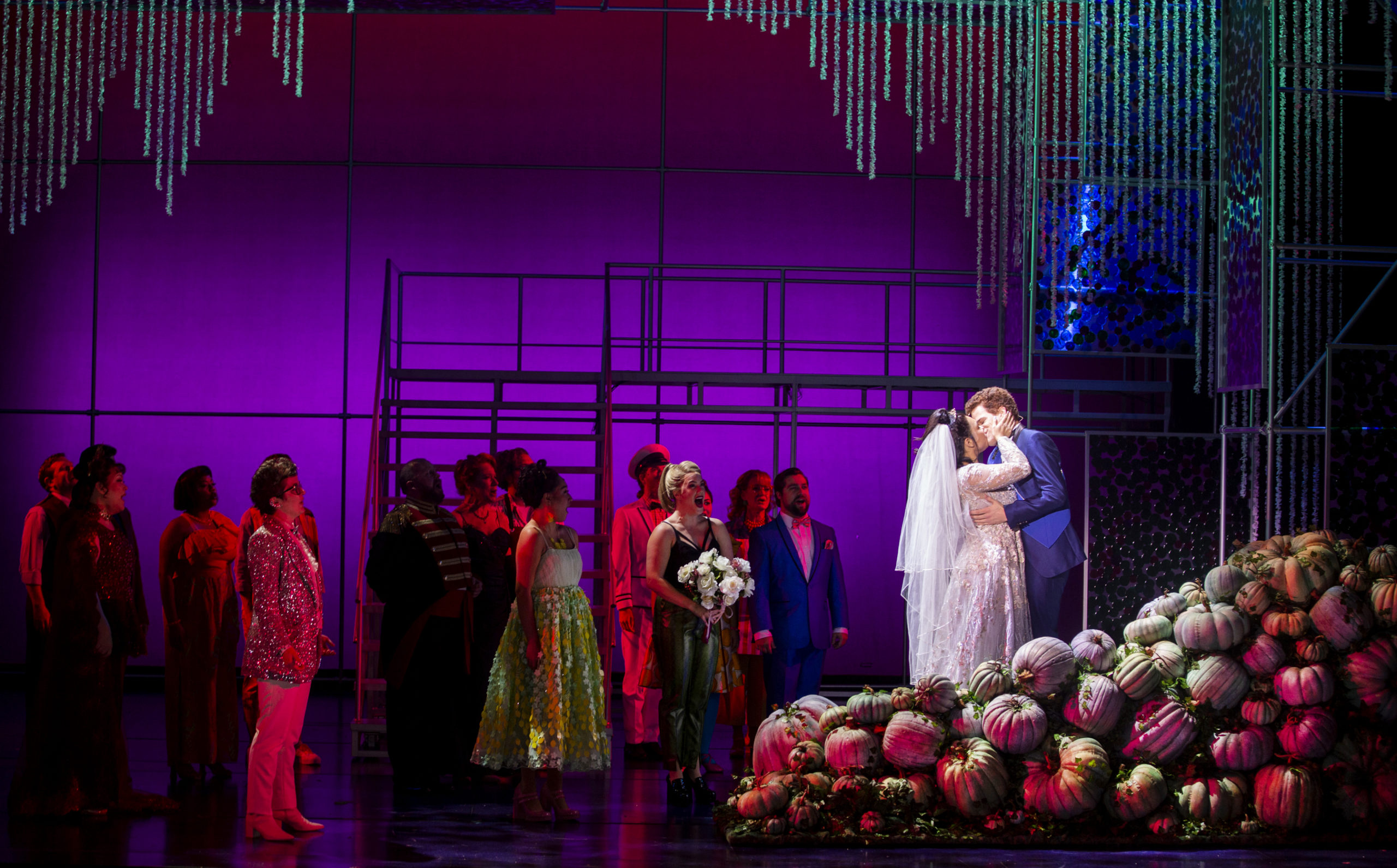 Role

Name

Fairy Godmother
Cassi Q Kohl*
Candice Donehoo* (u/s)
Grace
Carly Corey*
Bridgid Abrams* (u/s)
Lionel
Jason Weitkamp*
Fune Tautala (u/s)
Cinderella
Ays Garcia*
Beth Pollack (u/s)
Joy
Mia Mooko
Mackenzie Neusiok
Queen Constantina
Candice Donehoo*
Rebecca Maiten
Stepmother
Anne Allgood*
Beth DeVries*
Christopher
James Schilling
Kawika Huston
King Maximillian
Brandon O'Neill*
Mark Emerson*
Ensemble
Bridgid Abrams*
Beth DeVries*
Keola Kapulani Holt
Sade Aset
Mark Emerson*
Mackenzie Neusiok
Ethan Carpenter*
Kawika Huston
Fune Tautala
Gabriel Corey*
Charlie Johnson
Ensemble Swings
Lisa Kwak
Christopher Sweet
—
—
Director/Conductor/Keyboard 2
R.J. Tancioco
Violin 1/Concertmaster
Winnie Dungey
Violin 2
Valerie Tung
Cello
Grant Olson
Bass
Olivia Hamilton
Reed 1
Alicia Suarez
or Susan Telford
Reed 2
Koryn Orcutt
or Bruce Carpenter
Reed 3
Jay Easton
Reed 4
Robyn Watson
Keyboard 1
Benjamin Bentler
Trumpet 1
Greg Lyons
Trumpet 2
William Ward
Horn 1
David McBride
Horn 2
Jill Jaques
Trombone
Keith Winkle
Percussion
Jesse Whitford
—
—
Stage Manager
Jamie J. Kranz*
Assistant Stage Managers
Michelle Chesley
Alyx Kruger
Composer
Richard Rodgers
Book and Lyrics
Oscar Hammerstein II
Adapted by
Tom Briggs from the teleplay by Robert L. Freedman
Scenic Designers
Lauren Nichols
Arnel Sancianco
Costume Designer
Chelsea Cook
Lighting Designer
Andrew D. Smith
Sound Designer
Kurt Conway
Choreographer
Katy Tabb
Director
Desdemona Chiang
*The Actors and Stage Managers are members of the Actors' Equity Association, the Union of Professional Actors and Stage
Managers in the United States.