Elevator Thoughts (aka Tweet): Miss Step throwback musical at Village Theatre by Kit Yan and Melissa Li. Feel good love letter to the 80s that emphasized the "T" in LGBT! Bodacious dance ensemble. Totally tubular spandex aerobic-inspired choreography/costumes. Jane Fonda would be so proud.
Synopsis from the Theatre: Pam Carter is an unremarkable trans woman, working as a toll collector on the New Jersey turnpike. When a family tragedy uncovers her late father's secret passion for competitive aerobics, Pam decides to step into her father's sneakers and vault herself on a remarkable journey. This sweet, fun, 80's throwback musical is a comedy for family members of all ages and genders. So slap on that spandex, throw on a headband, and get ready to clap your hands for MISS STEP!
Reviewed Performance: 2/16/23 Evening – Sorry for the late review. Since this wasn't a press ticket and there were only two more shows left on this short run, I didn't prioritize the review.
Type: Musical
World Premiere: "Pre-World Premiere" – It's still in the development phase as part of the Village Originals Beta Series
Defined Plot/Storyline: Yes
Live Band/Orchestra: Yes – There was only a keyboardist and a drummer. I didn't even notice there were so few musicians during the show. I was shocked there were only two band members listed in the playbill I read after the show.
Recommendation: See it!
Was This the First Time I Saw a Production of this Show: Yes
Would I See It Again 3 Years from Now: Absolutely! I'd love to compare and contrast this developmental production with the final world premiere production.
Rating Compared to Other Shows with the Same Production Value:
4.5 Stars (Out of 5 Stars)
Equity Actors: 9
Total Number of Actors: 14
Length (Including Any Intermission): 2 hours but it felt like the perfect length
Intermission: No
Other Rave(s) Not Mentioned in Elevator Thoughts
Transgender/Queer Representation: This musical normalized LGBT+ characters/actors especially those who are trans. I like how the song "Unremarkable" punctuated how commonplace it was to be trans in this world. However, it felt like the cast was missing a bisexual character and it wouldn't hurt to add another trans man. I thought it was interesting when an audience member from the aftershow talkback pointed out the juxtaposition between an older trans woman character who subscribed to traditional gender binary roles while her child supported a more modern non-binary gender role.
Cassi Q Kohl: I didn't know Cassi Q Kohl (who played Cindy) had such a powerful voice! I've only seen her in Village Theatre's previous production Cinderella where she played the fairy godmother. I guess her previous role didn't let her showcase her voice as much.
Ending Reveal: The revealing twist at the end with the father was pretty cleaver.
Emcee: I previously saw Joel Domenico on-stage in Verlaine and McCann's Land of the Sweets – The Burlesque Nutcracker as the charismatic emcee. He reprised a similar role in Miss Step as the competition emcee and as part of the energetic dance ensemble.
1980s Theme: As someone born in the 80s, it was fun being reminded of elements that were popular in my childhood like Michael Bolton, John Stamos, kazoos, Operation boardgame, ankle warmers, headbands, Madonna, leotards, New Kids on the Block, wrist slappers, corny humor, the ThighMaster, and effortless plot resolutions.
Second Act Ballad: Janet (played by Bobbi Kotula) sung a wonderful ballad with a lovely melody. The playbill said the song was called "He Was My Trophy" but I thought it was called "It Wasn't Me." Since this was a dynamically-changing beta musical still in development, they might have added/changed the ballad after the playbill went to press.
Rant(s)
Microphone Queuing: There were numerous instances when the microphone turned on late. I'll give them the benefit of the doubt that it was because of the dynamically-changing nature of a beta musical in development.
Accompaniment Key: There were 1-3 songs in the beginning that felt like the accompaniment key didn't match well with the transgender performers' best vocal range. The song(s) need(s) to be transposed.
Deadbeat Reasons: The show didn't explained well why the dad left his family. The few potential reasons I gathered during the second act didn't seem like compelling enough reasons to leave a family.
First Act Ballad: There was a slower song that Pam (played by MJ Rawls) sang in the beginning that either started too abruptly from a more energetic scene or ended too abruptly to a more energetic scene. I don't remember.
Theatre Company: Village Theatre
Venue: Village Theatre – Hunt Family Theatre First Stage
Venue Physical Address: 120 Front St N, Issaquah, WA 98027
Price: Cheap
Ticket Affordability Options: Pay-what-you-will on 2/16/23
Dates: February 11 to 19, 2023
Seating: Assigned Seating
Parking: Free street parking and free lot parking. If you park in the lot, make sure the spot is not reserved for a business. As a last resort, you can always find parking at the library (10 W Sunset Way, Issaquah, WA 98027) but it's a little far. Remember, there's a bottom floor parking lot under the library's main parking lot that most non-locals don't know about.
Like/Comment/Share my Social Media Posts About this Performance:
Instagram | TikTok | Twitter | Facebook | Youtube
Buy a Ticket or Learn More:
Other Video +/- Pictures: See pictures in video and under video
Cast and Production Team: See after pictures and video below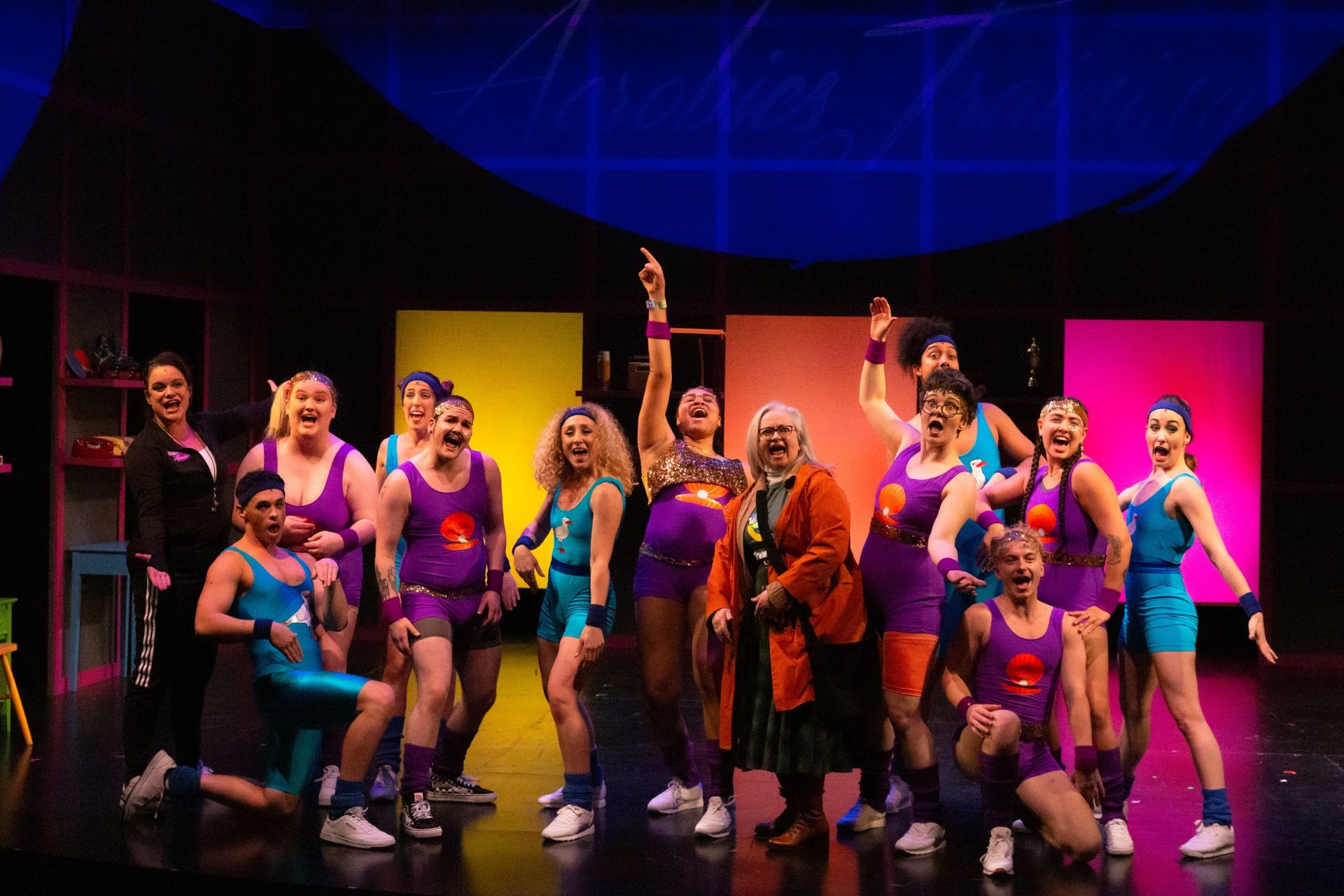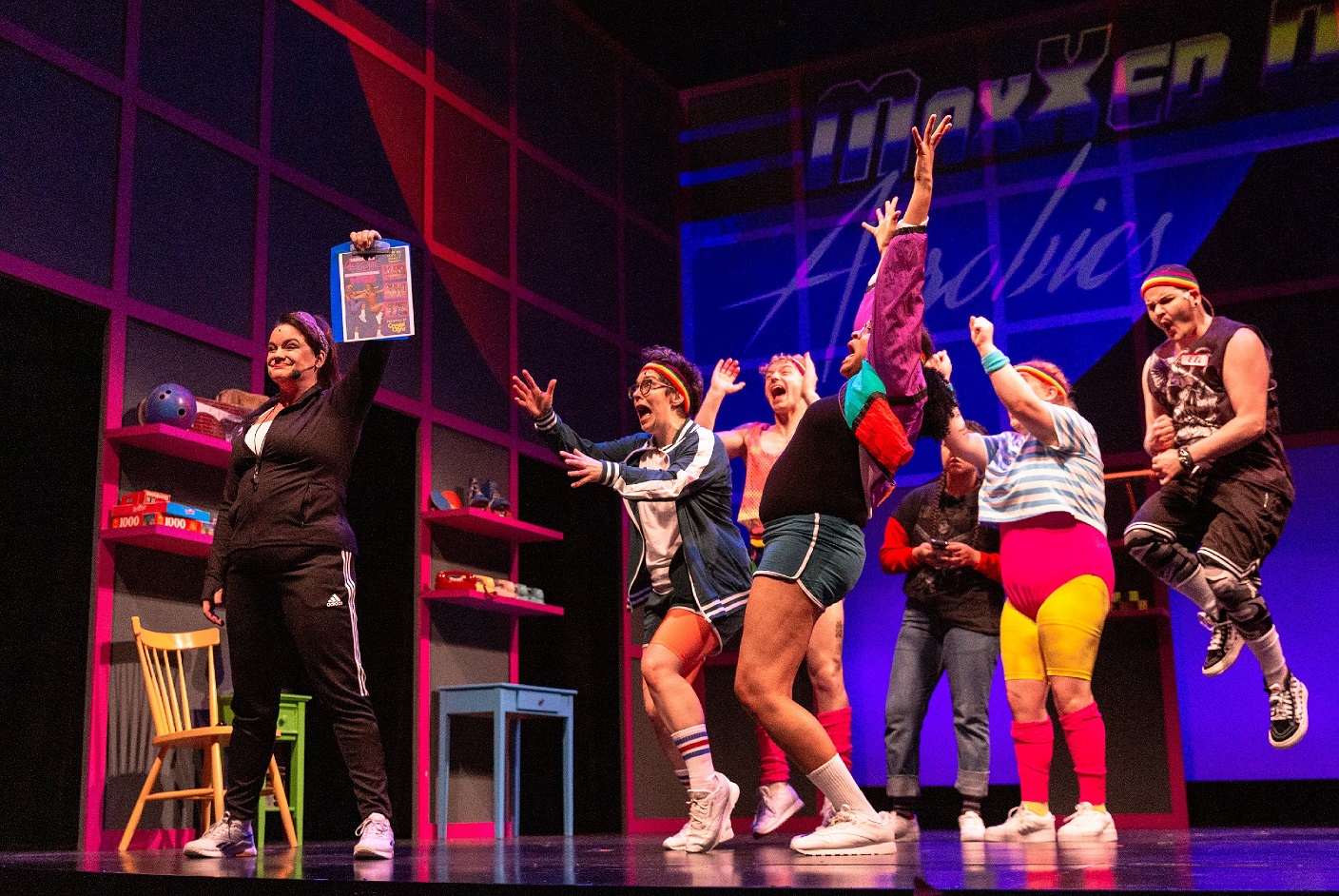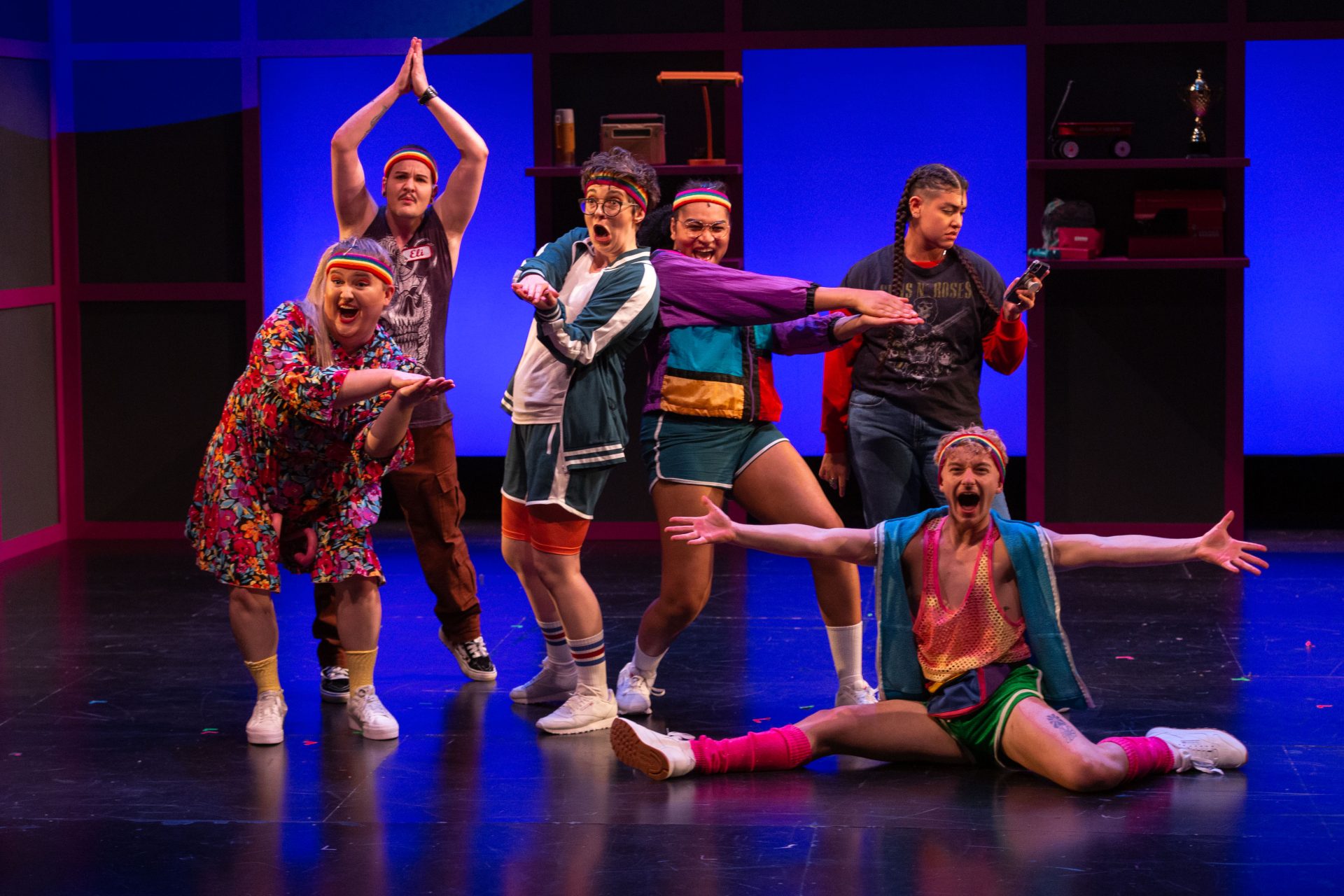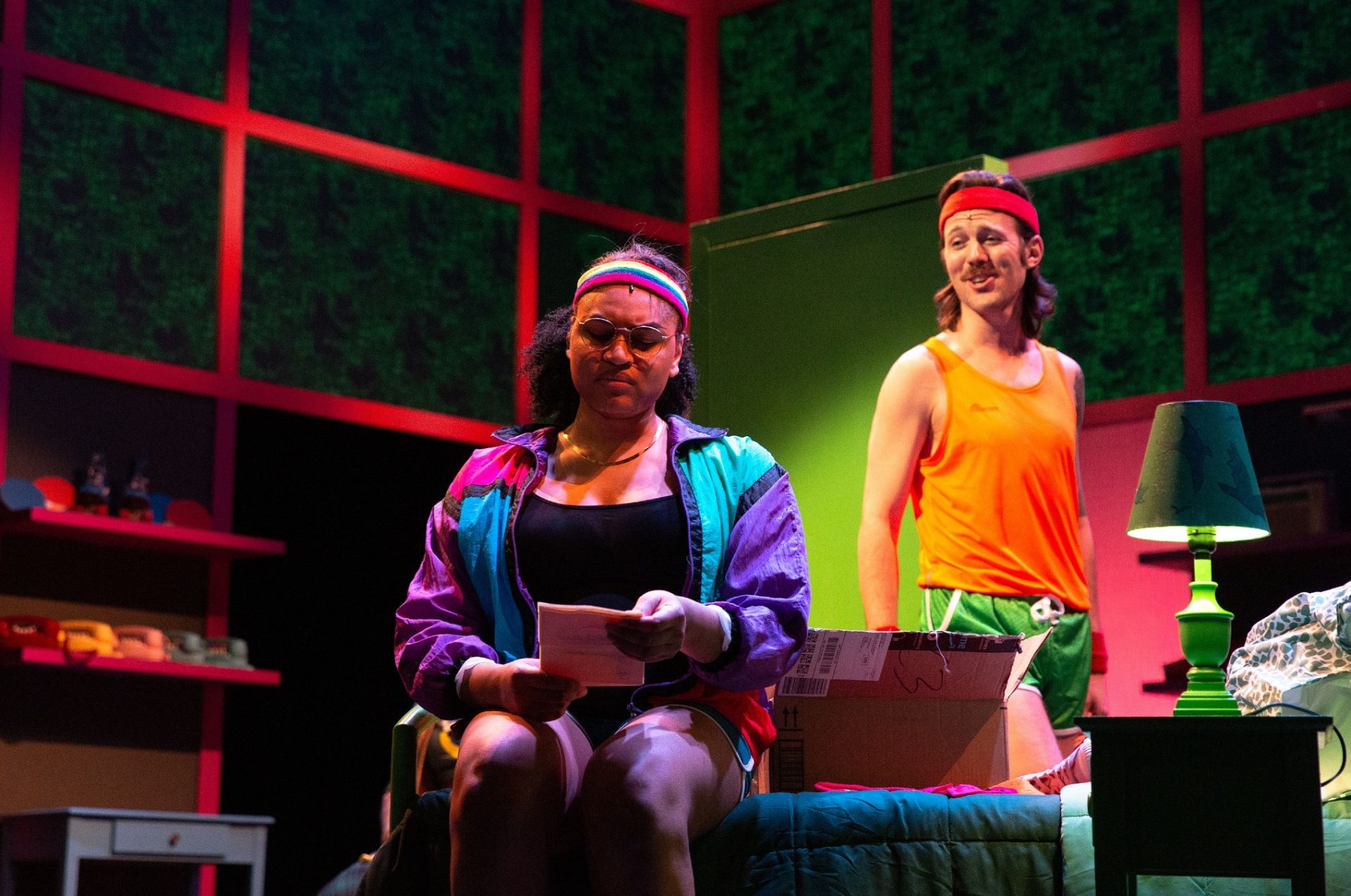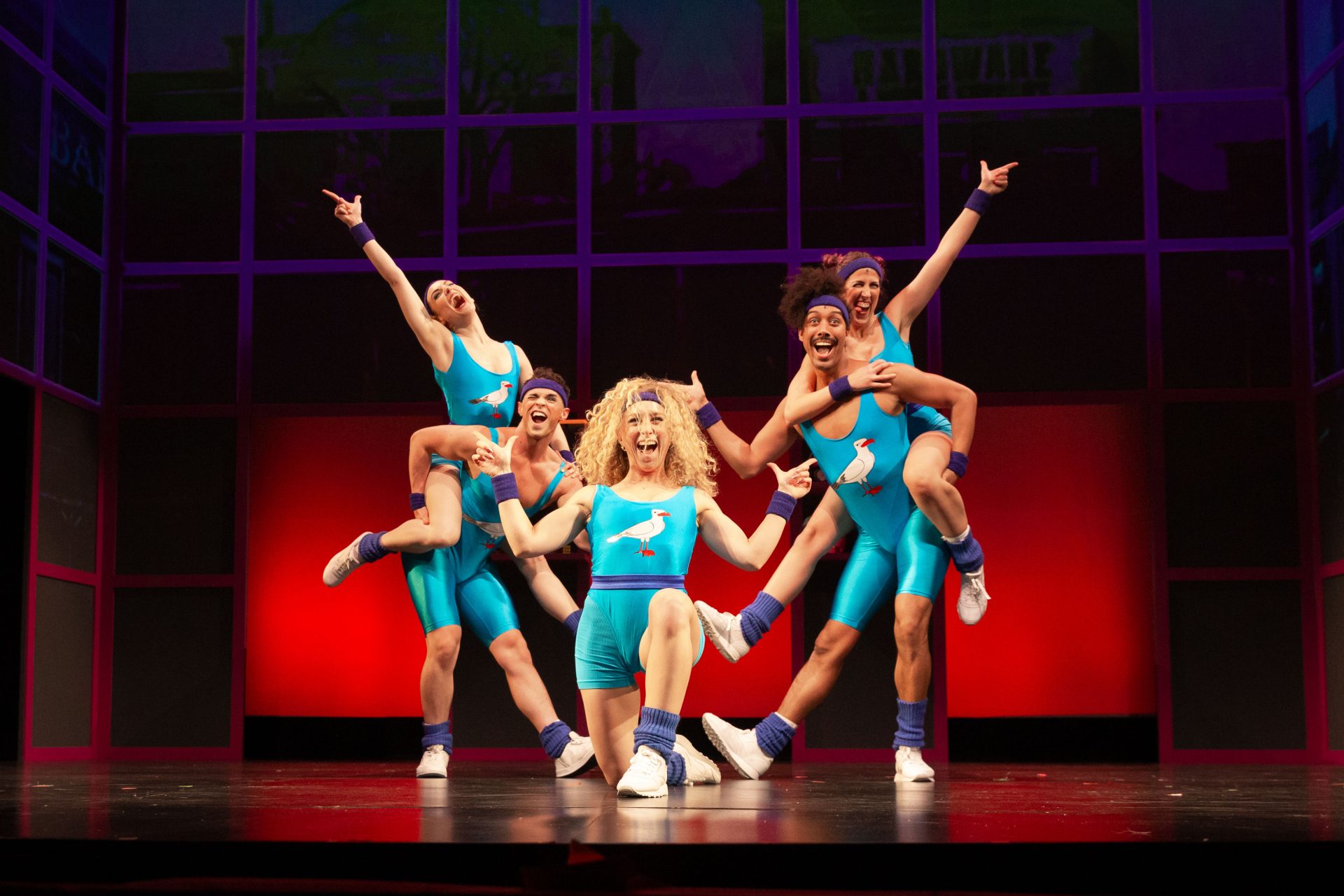 Role

Name

Gail
Kathryn Van Meter *
Pam Carter
MJ Rawls *
Janet
Bobbi Kotula *
Cameron Carter Sr
Ethan Carpenter *
Cindy
Cassi Q Kohl *
Rachel Weissman
Bridgid Abrams *
Eli
Vincent Milay
Pauline
Irene Rising *
Topaz
Leah Sainz-Jones
Jay
Tom Avery
Ensemble
Joel Domenico
Mackenzie Mathotra
Nehemiah Hooks *
Tori Gresham *
—
—
Keyboard/Conductor
Elisa Money
Drums
Scot Sexton
—
—
Director & Co-Choreographer
Connor Gallagher
Co-Choreographer
Jay Jackson "Laganja Estranja"
Writer/Composer
Kit Yan and Melissa Li
Scenic Designer
Jason Sherwood
Costume Designer
Chelsea Cook
Lighting Designer
Chih-Hung Shao
Sound Designer
Erin Bednarz
Projection Designer
Ahren Buhmann
Stage Manager
Jessamyn Bateman-Iino
Gender Consultant
Josephine Kearns
Dance Arrangements
David Dabbon
New York Casting
Judy Bowman
Music Director
Elisa Money
Assistant Director
Charlie Johnson
Assistant Stage Manager
Kallen Pishue
Assistant Scenic Designer
Jeremy Hollis
Production Assistants
Liam Nellis, Lainie Schwartz
Vocal Coach
Danny Kam
Head Stage Carpenter
Andrew Long
Head Lighting Engineer
Zac Andersen
Head Sound Engineer
Alex Wren
Wardrobe Lead
Malena Langlie
Projection Technician
Ahren Buhmann
* Member of Actors' Equity Association, the Union of Professional Actors and Stage Managers in USA