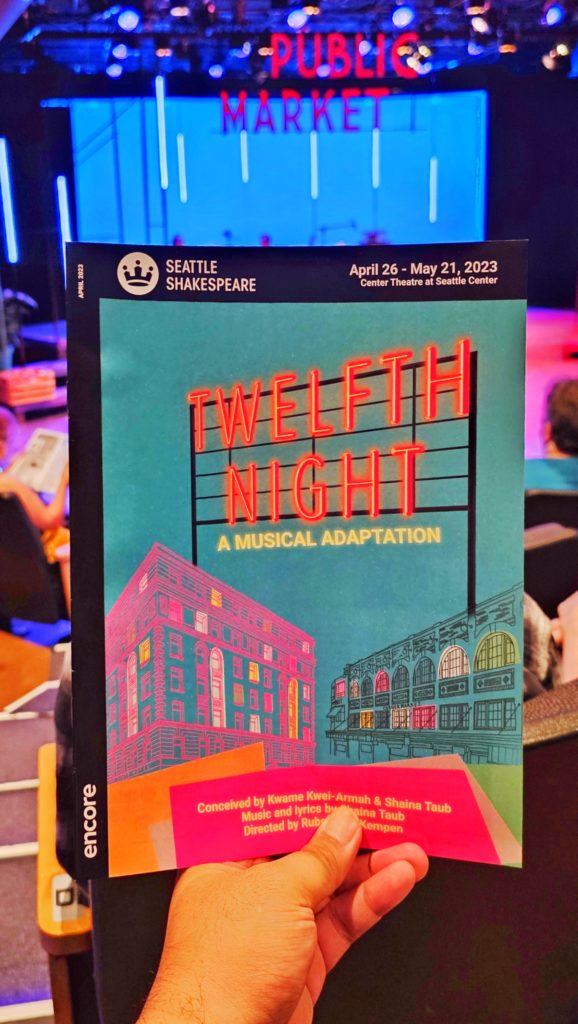 Elevator Thoughts (aka Tweet): Twelfth Night musical adaptation of Shakespeare's classic by Shaina Taub & Kwame Kwei-Armah at Seattle Shakespeare Company. Directed by Ruben Van Kempen and music directed by R.J. Tancioco. If anything, see it for the Broadway quality score and the great voices! Lots of gender themes Seattle-ites will be sure to eat up. #12thNight #TwelfthNight
Synopsis from the Theatre: Viola and her brother Sebastian are separated in a devastating shipwreck. Naturally, Viola decides to disguise herself as a man in this new land and, now as Cesario, get a job for Duke Orsino, with whom she instantly falls in love. Duke Orsino, however, loves the countess Olivia, and sends Viola-as-Cesario to woo her. Olivia, unaware of Viola's disguise, falls in love with Cesario. Meanwhile, unbeknownst to Viola, Sebastian has been rescued and is about to add another angle to this love shape. Shakespeare's romantic comedy of mistaken identity and self-discovery is given a rousing musical adaptation originally premiered at New York's Public Theatre, featuring an onstage band and a score inspired by jazz, soul, and showtunes from critically acclaimed musician Shaina Taub.
Reviewed Performance: 5/13/23 Semi-opening Weekend – The company performed a couple of previews and I think even the opening night. But COVID prematurely closed opening weekend and the weekend after that. This was the first full weekend that they performed, which is unfortunate since that means COVID basically wiped-out half of their performances. The original run was scheduled for 4/26 to this weekend's 5/21.
Type: Musical
World Premiere: No
Several or Few Scenes: Several
Several or Few Settings/Locations: Several
Prior Exposure/Knowledge Required: This is best enjoyed by those familiar with the original Twelfth Night Shakespeare play story.
Defined Plot/Storyline: Yes, but it's difficult to follow if you can't understand Shakespearean English like me. 🙁
Live Band/Orchestra: Yes, a 6-person band with the ensemble occasionally jumping in. James Shilling played the trombone. Karin Terry (Feste) played the accordion. If I'm not mistaken, I think another actor played the ukelele.
Recommendation: See it, especially if you can follow Shakesperean English or you're familiar with the original Twelfth Night play story. Honestly, I'm not familiar with the play and I couldn't follow the story (Shakespeare English is hard!), but the Broadway-quality score and great voices made this show worth attending! You'll like this show if you enjoyed the Head Over Heels mashup between old English and modern musical elements.
Was This the First Time I Attended a Production of this Show: Yes
Would I See It Again 3 Years from Now: Probably not but it was very good
Rating Compared to Other Shows with the Same Production Value:
4.5 stars (Out of 5 Stars)
Equity Actors: 5
Total Number of Actors: 14
Length (Including Any Intermission): 1.5 hours
Intermission: No
Other Rave(s) Not Mentioned in Elevator Thoughts
Broadway-quality Music: Since the set and graphic design was Seattle-themed with Pike Place Market and Rainier beer logos, I initially assumed this was a world premier written in Seattle. From the very first lively opening song hook "Play On" to the funky interludes like "Word on the Street" to the final gospel choir-like "Eyes of Another" song, I kept thinking that the music could be on a Broadway or West End original cast album recording. Later, I found out that this wasn't a Seattle world premiere and there actually was a New York City production with a cast recording! Below are a couple of other song highlights:

"Is This Not Love?" – Sung by Feste (Karin Terry). It sounded like a classic Broadway ballad.
"What Kind of Man R U Gonna Be?" – This was in the style of 80s fitness training songs. Performers wore retro wrist/head bands. It reminded me of the Miss Step musical and Jane Fonda.
"Count Malvolio" – Sung by Malvolio (Jon Lutyens). It reminded me of vintage golden age can-can showbiz energy. A tap dance number would have been a perfect addition!
"You're the Worst" – It sounded like a classic Broadway comic relief song.
"Crazy in Love": There was a brief wink to Beyonce's smash hit song.

Voices: Obviously, Andi Alhadeef (Olivia) and Alexandria J Henderson (Viola) showcased their amazing diva-quality voices. They made sweet harmony together especially in "I Am She." Their harmony was also exceptional in "If You Were My Beloved" when Hisam Goueli (Orsino) joined in. I was surprised when I heard Hisam sing since I've seen him so many times on-stage in Seattle in only non-singing roles. Honorable mentions to Danny Kam (Sir Toby Belch) and Jimmy Shields (Sir Andrew Aguecheek) for hitting the high notes.
Other Musing(s) and Observation(s)
Seattle Theme: As mentioned previously, the set and the graphics were Seattle-themed. Was this because of similarities between Seattle and Illyria? Or was it just chosen to indulge the Seattle audience? Let me know in my social media link comments below!
Gender Themes: Seattleites will be sure to eat up the gender bending, gender fluidity, non-binary, gender equality/empowerment themes in this show.
Theatre Company: Seattle Shakespeare Company
Venue: Center Theatre at Seattle Center Armory
Venue Physical Address: 305 Harrison St, Seattle, WA 98109
Price: Medium
Ticket Affordability Options: Surprisingly (for a Seattle theatre company) I could not find anything.
Dates: April 26 – May 21, 2023 with 2 weekends canceled because of COVID-19
Seating: Assigned Seating
Parking: Paid street parking or paid lot/garage parking. I usually park on the street near the skating park (313 Taylor Ave N, Seattle, WA 98109) East of the theatre. It's more expensive on Climate Pledge Arena event days though. In that case, I might take the bus or park in South Lake Union around Dexter Avenue and Harrison Street.
Like/Comment/Share my Social Media Posts About this Performance:
Instagram | TikTok | Twitter | Facebook | YouTube
Buy a Ticket or Learn More:
Other Video +/- Pictures: See pictures in video and under video
Cast and Production Team: See after pictures and video below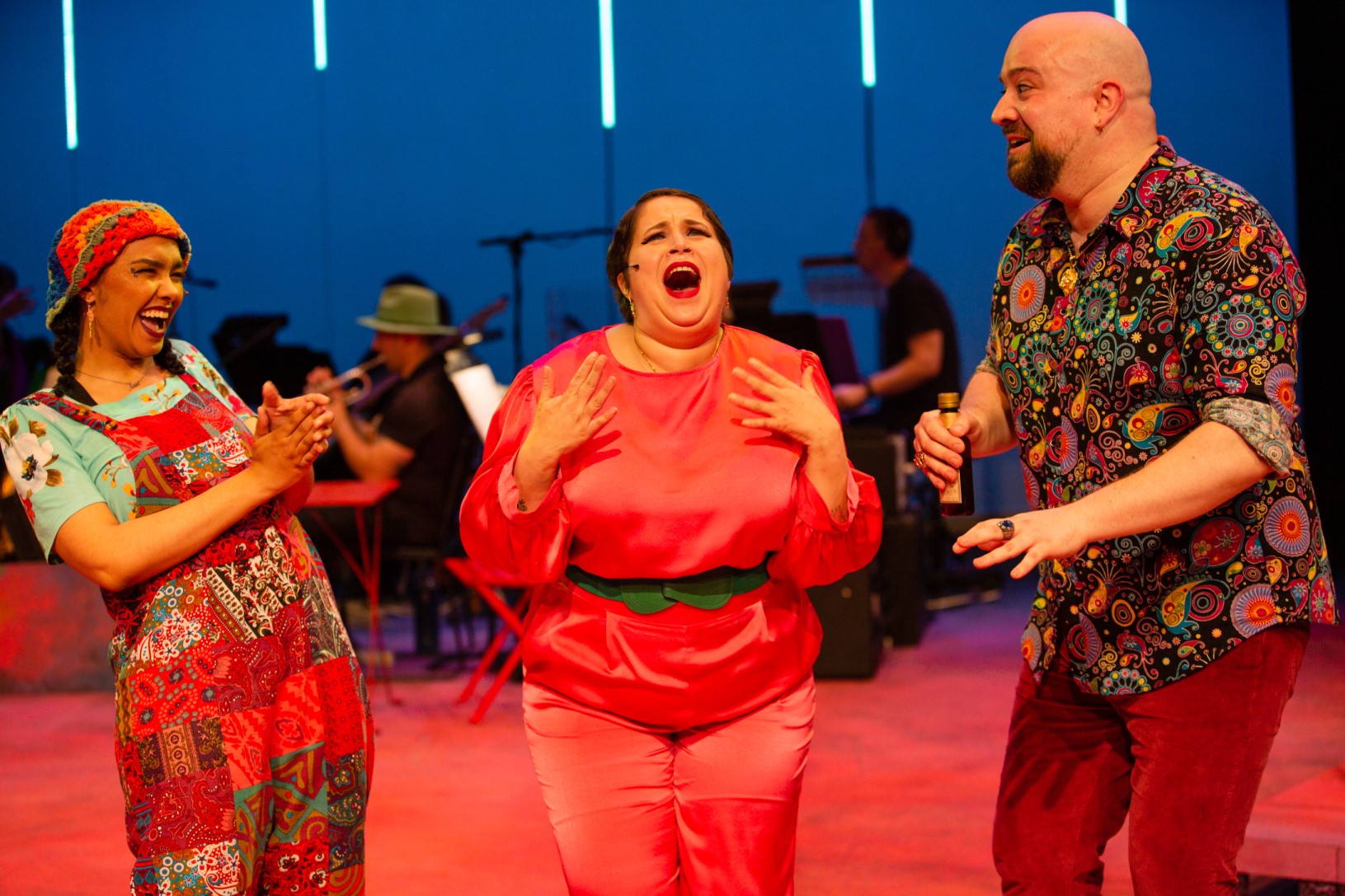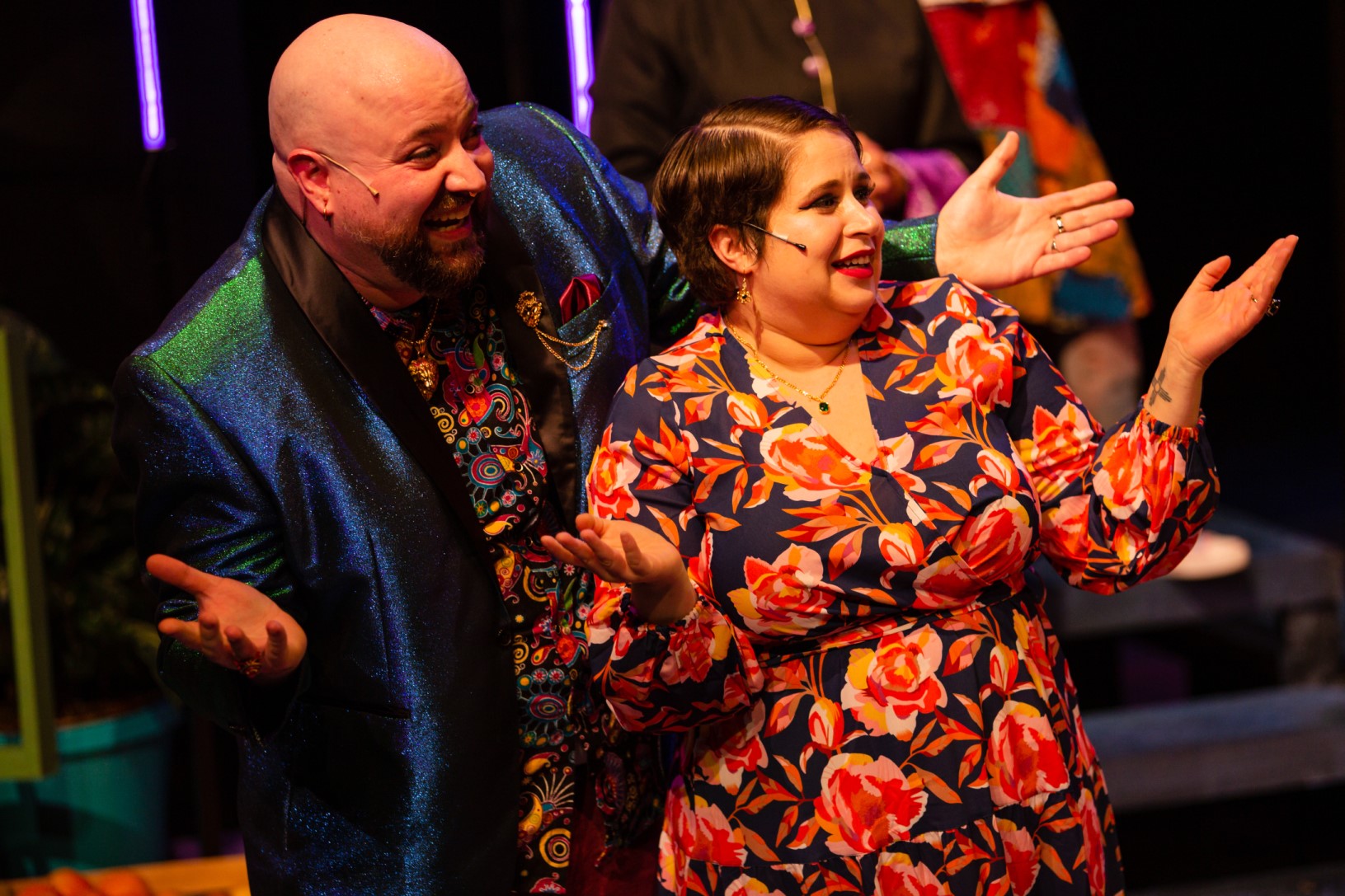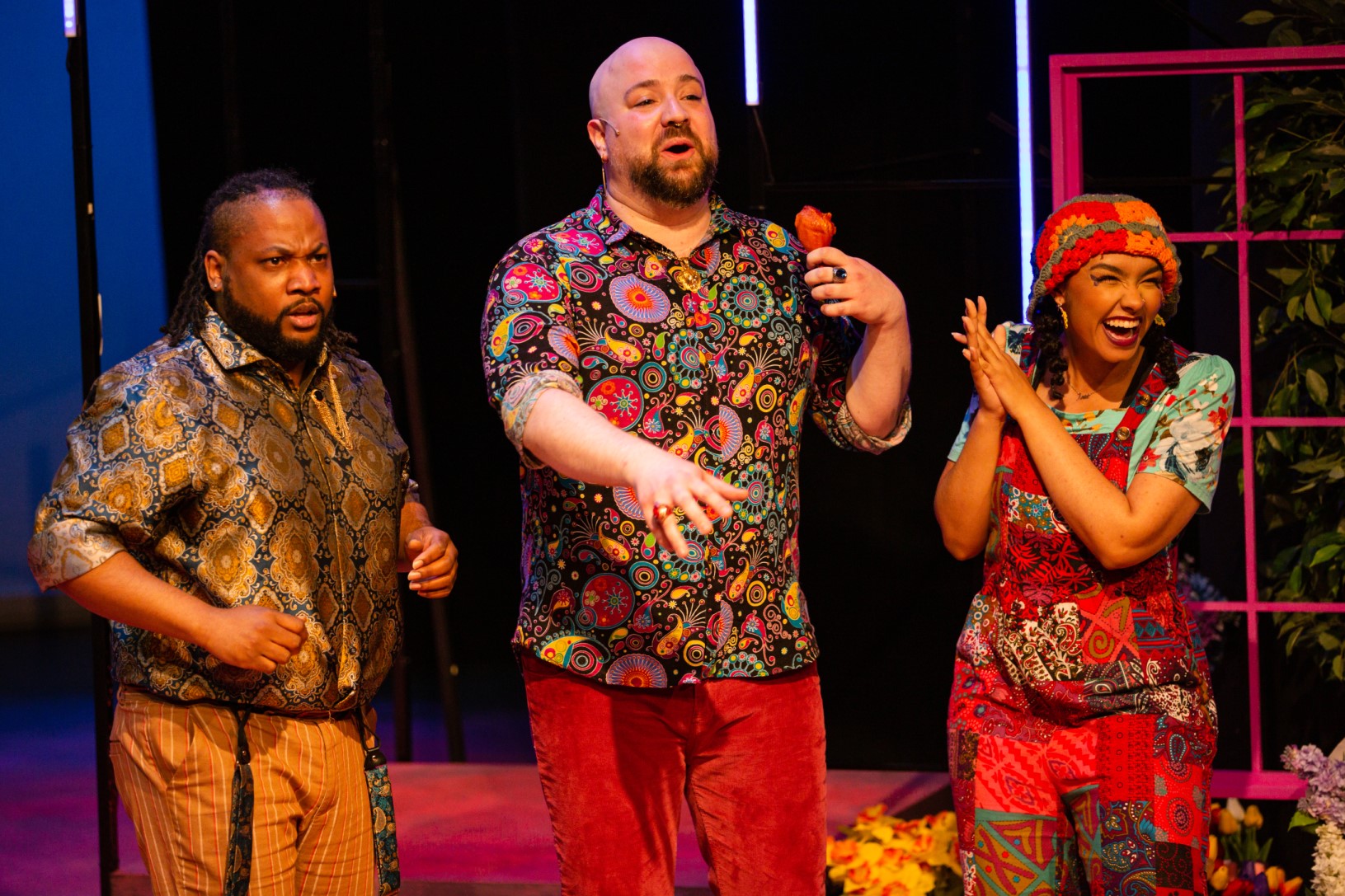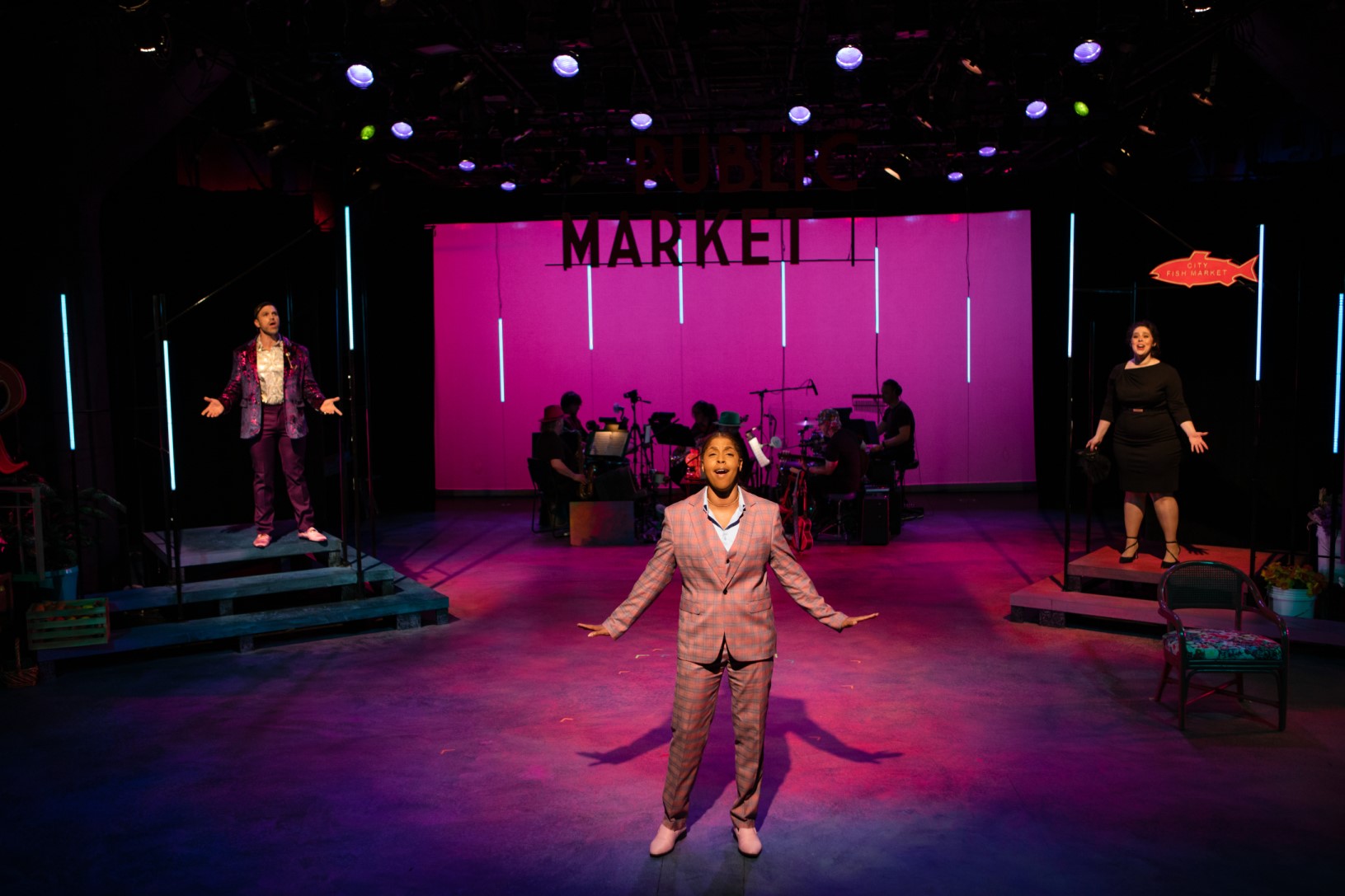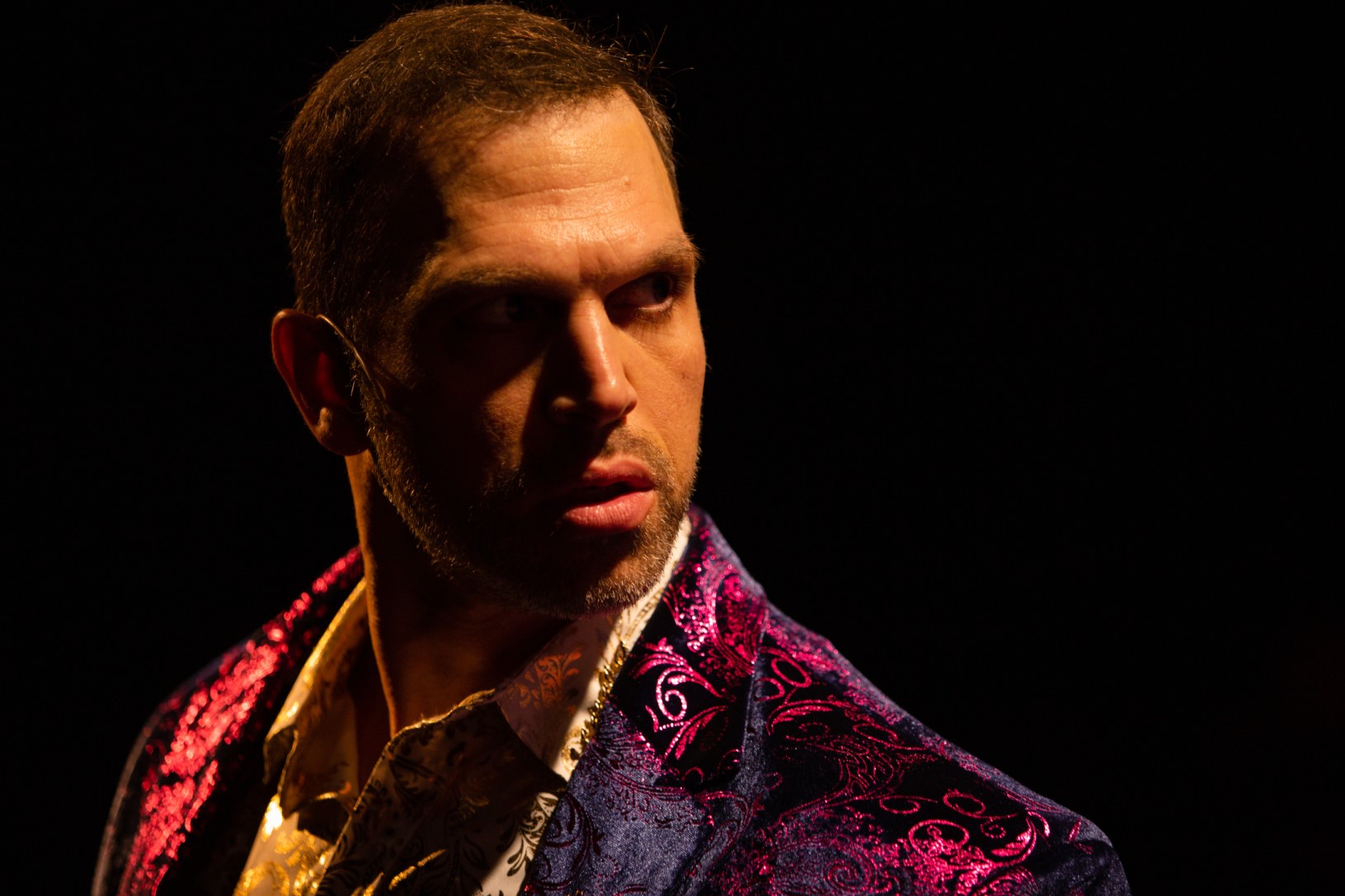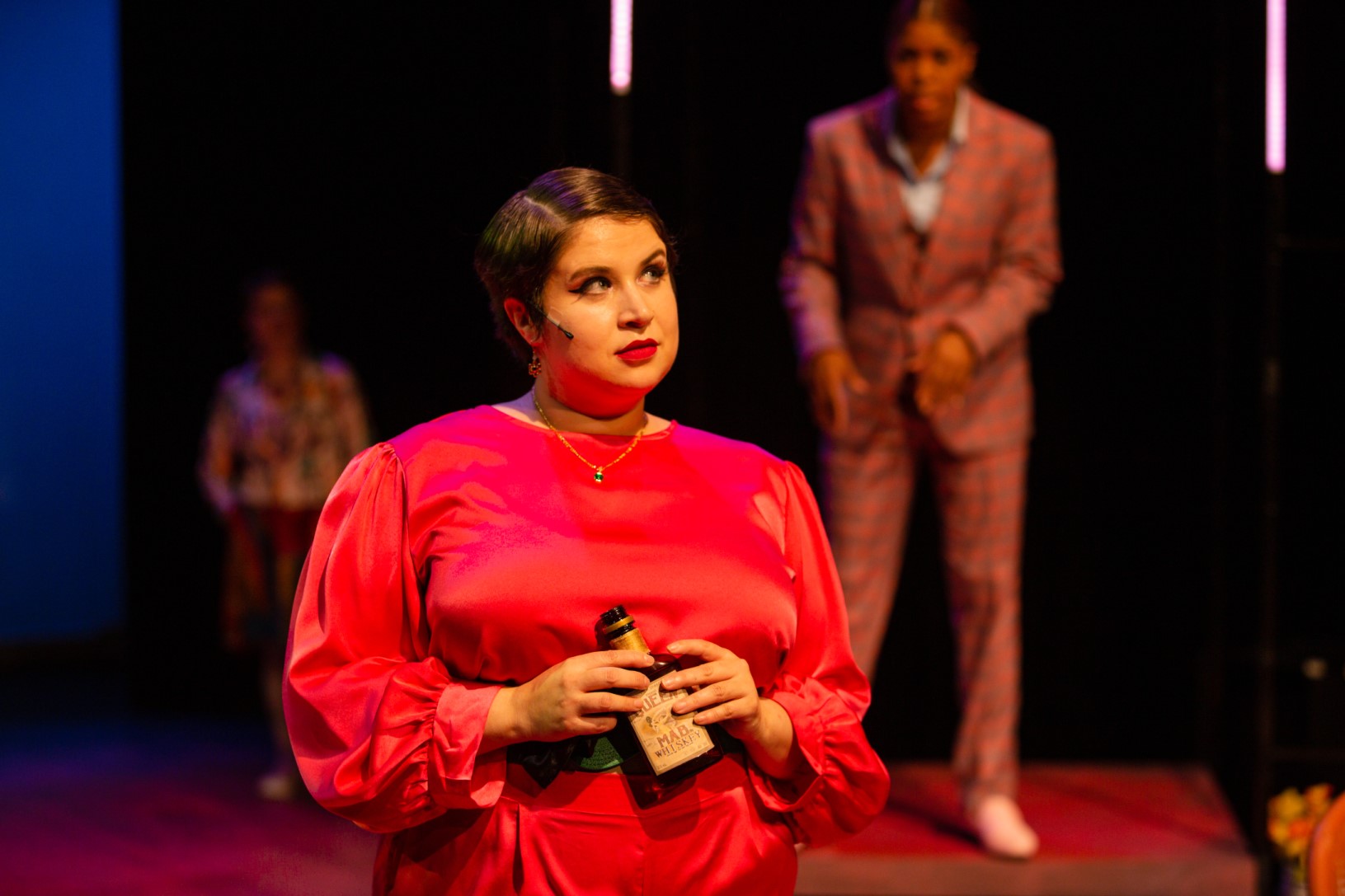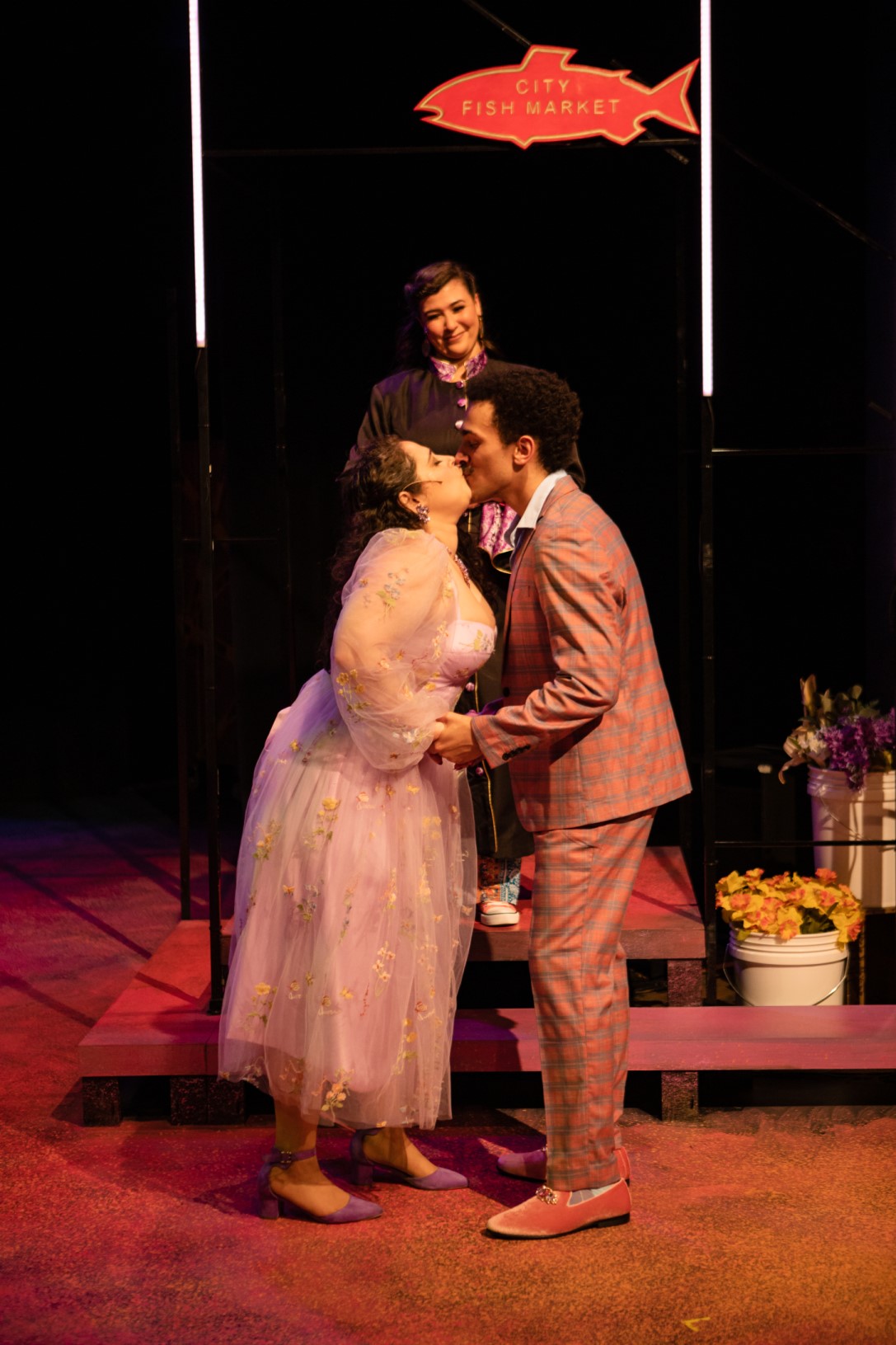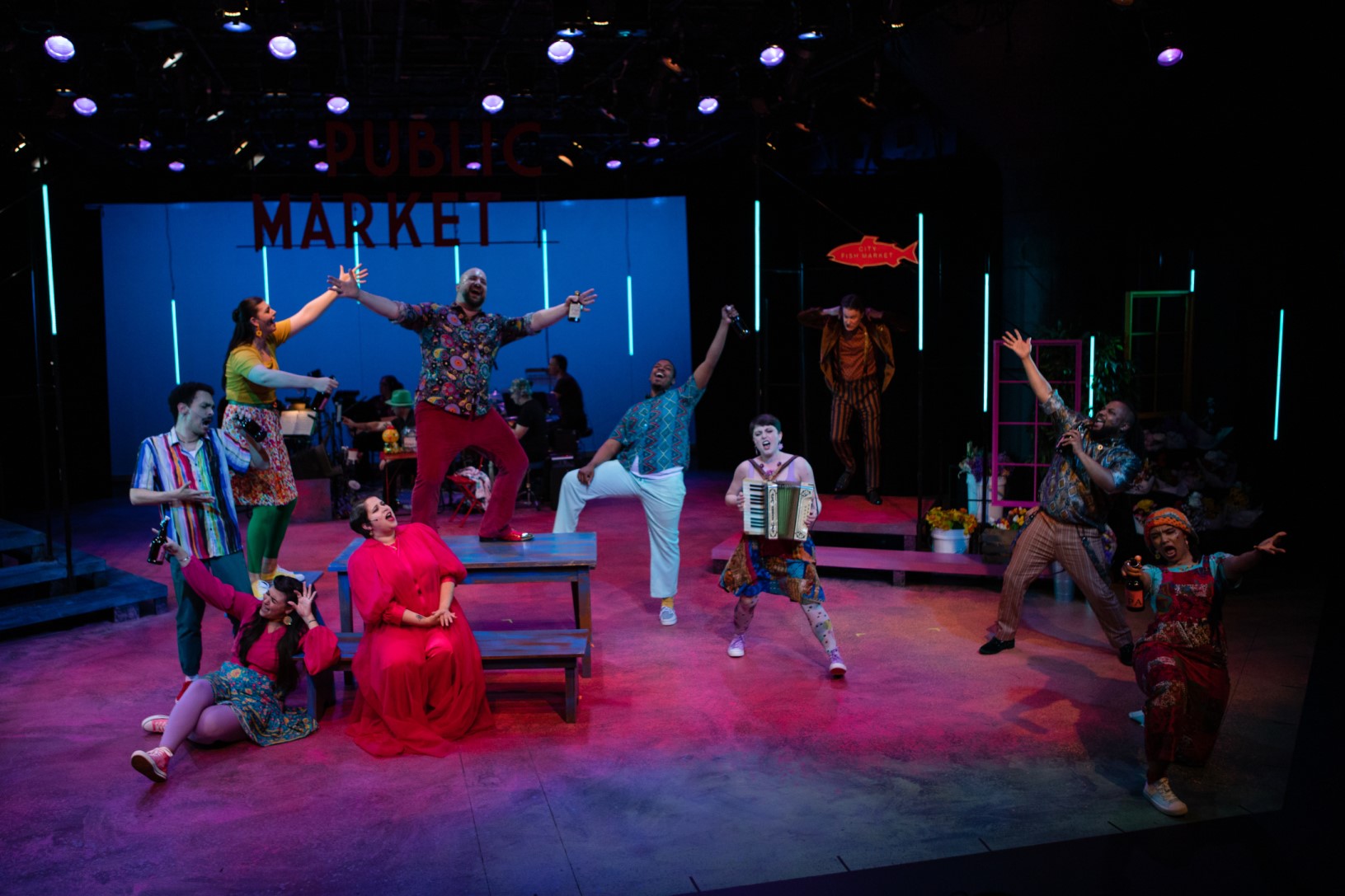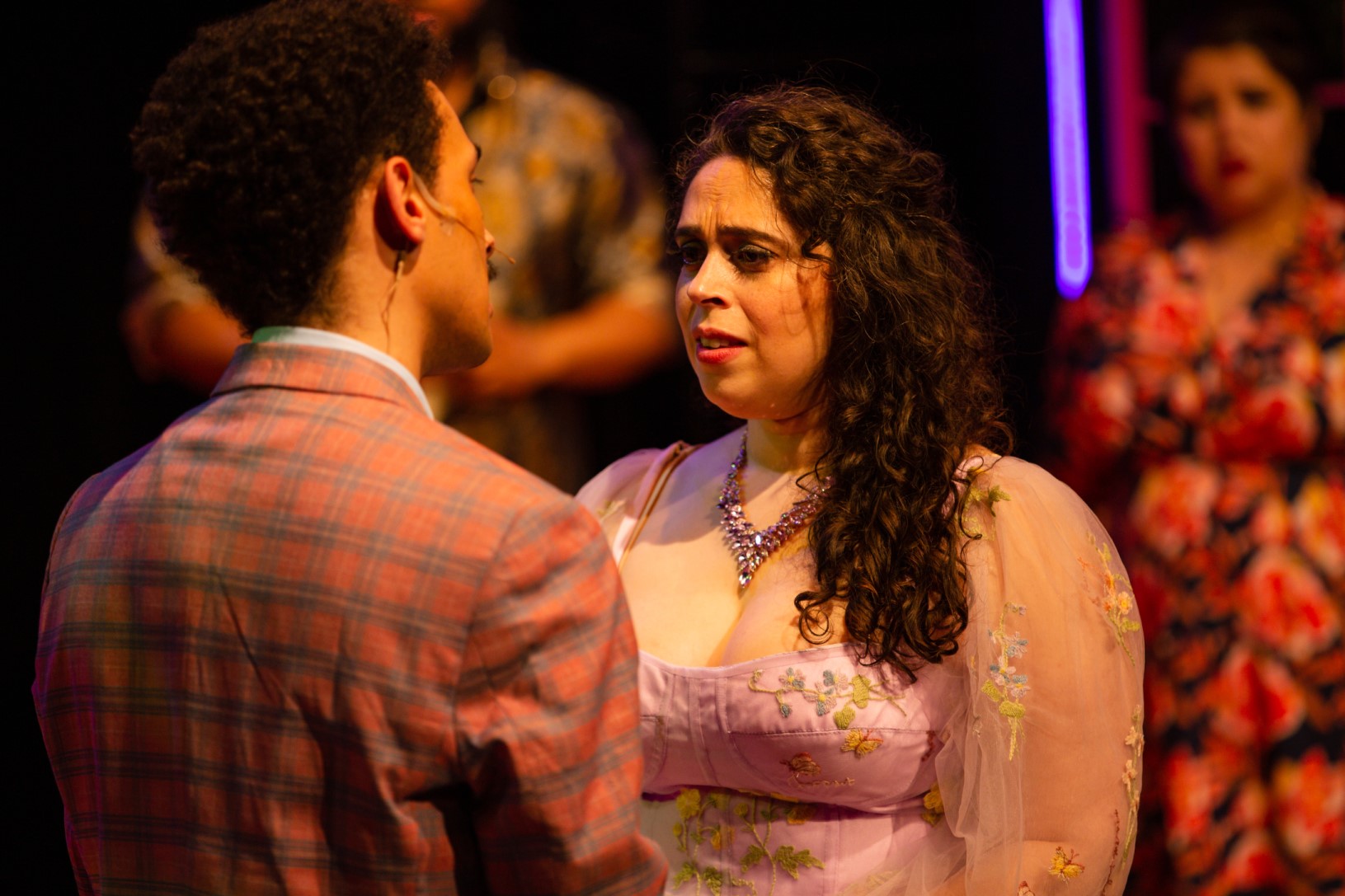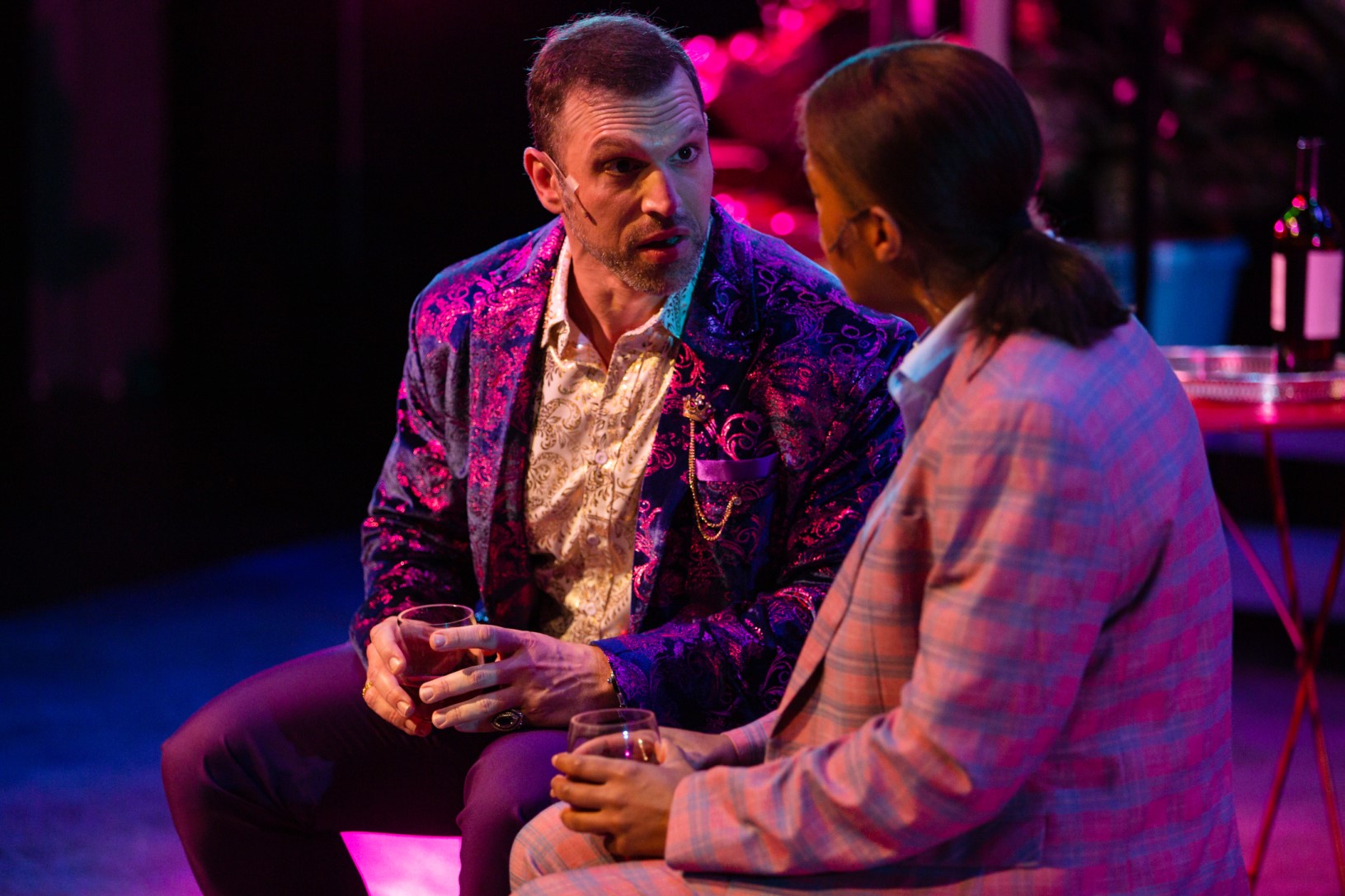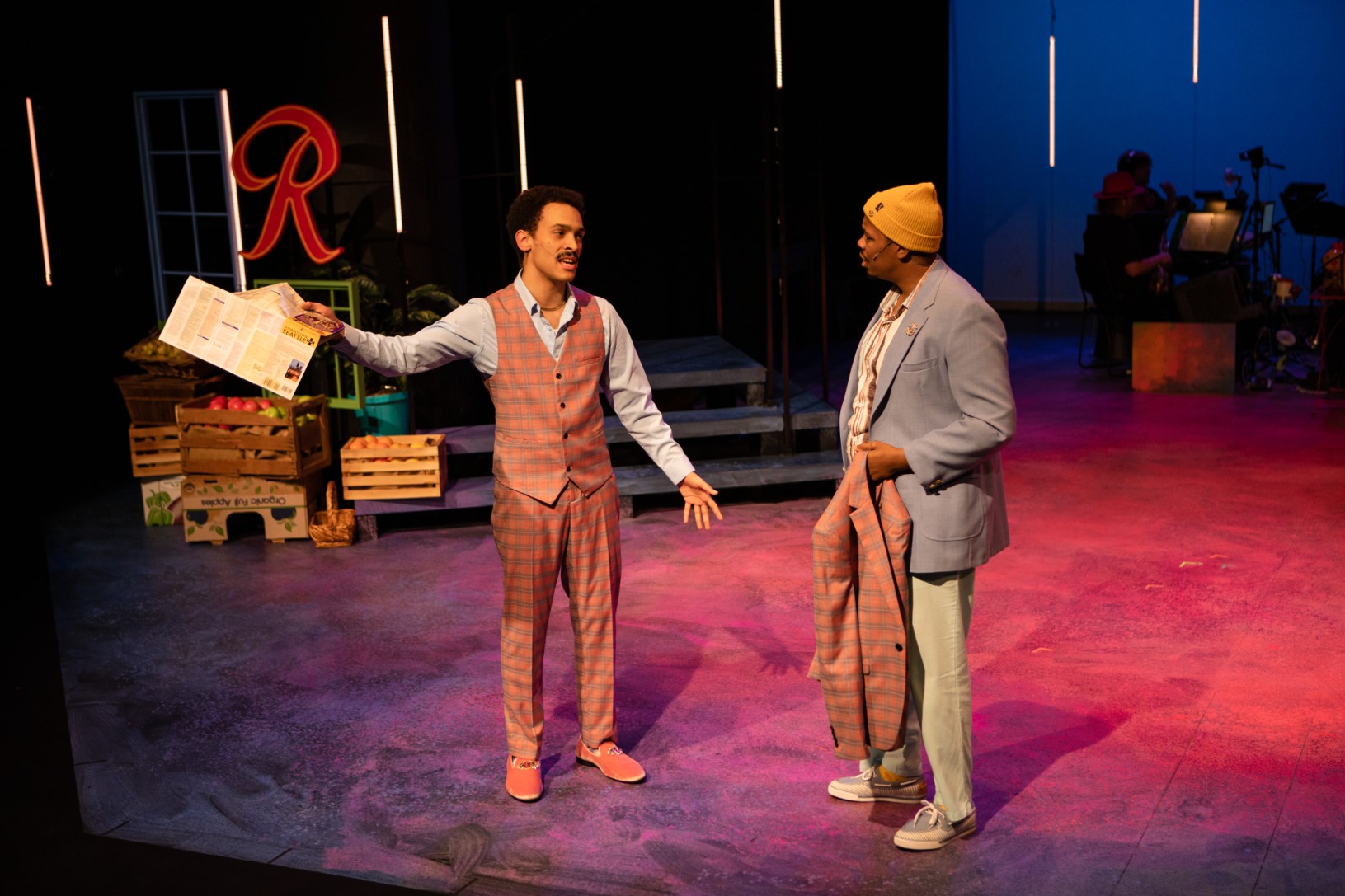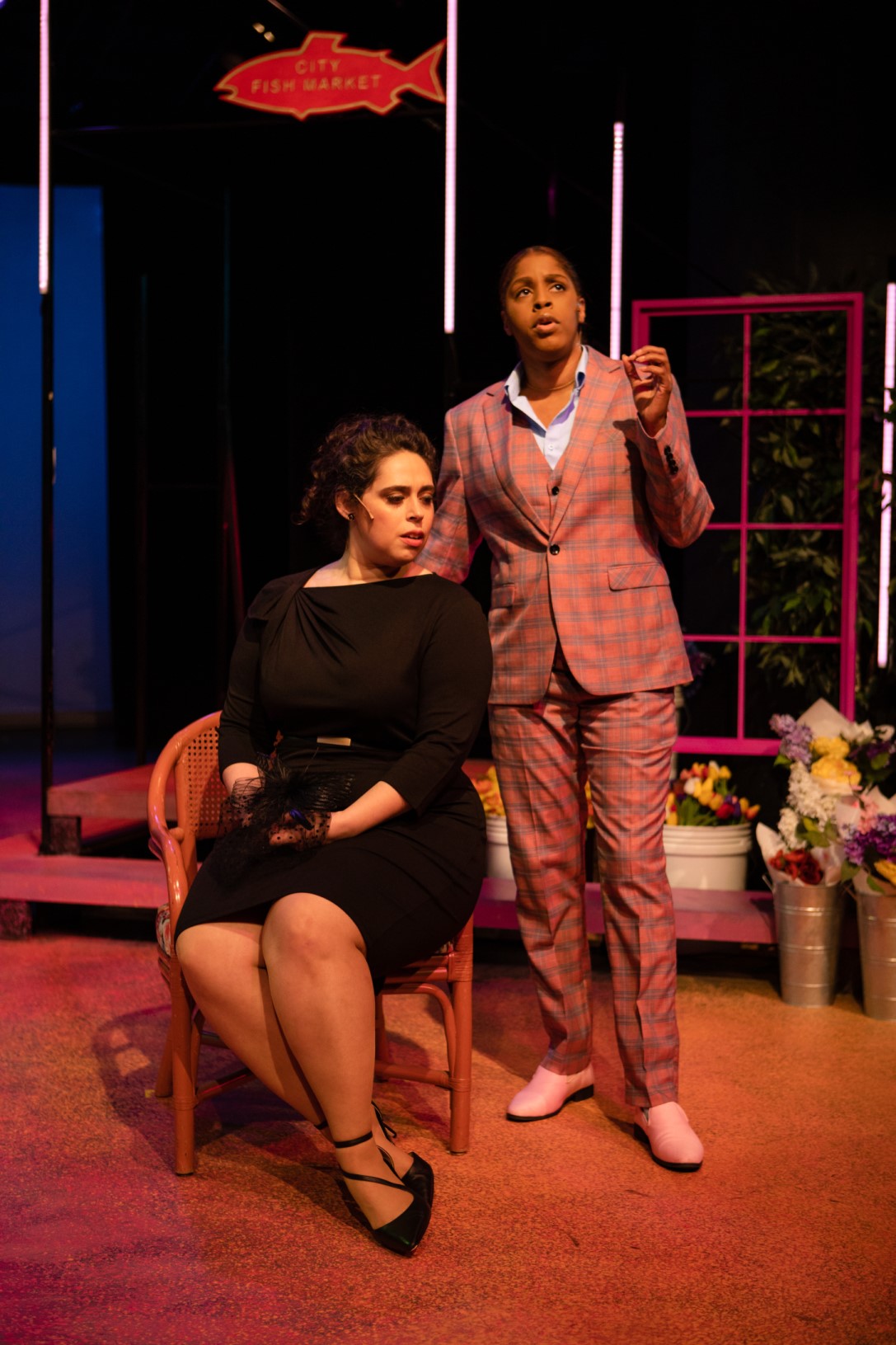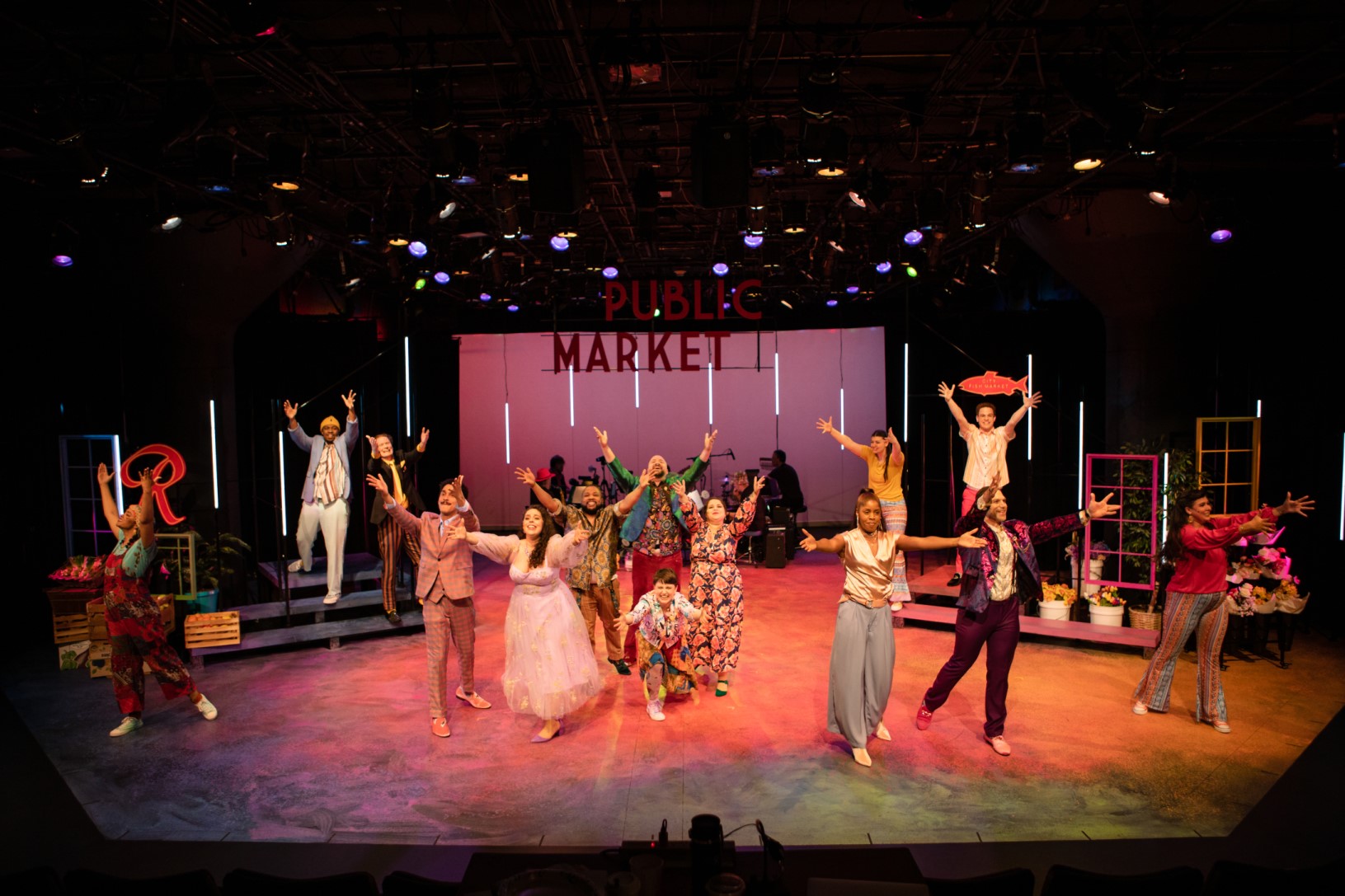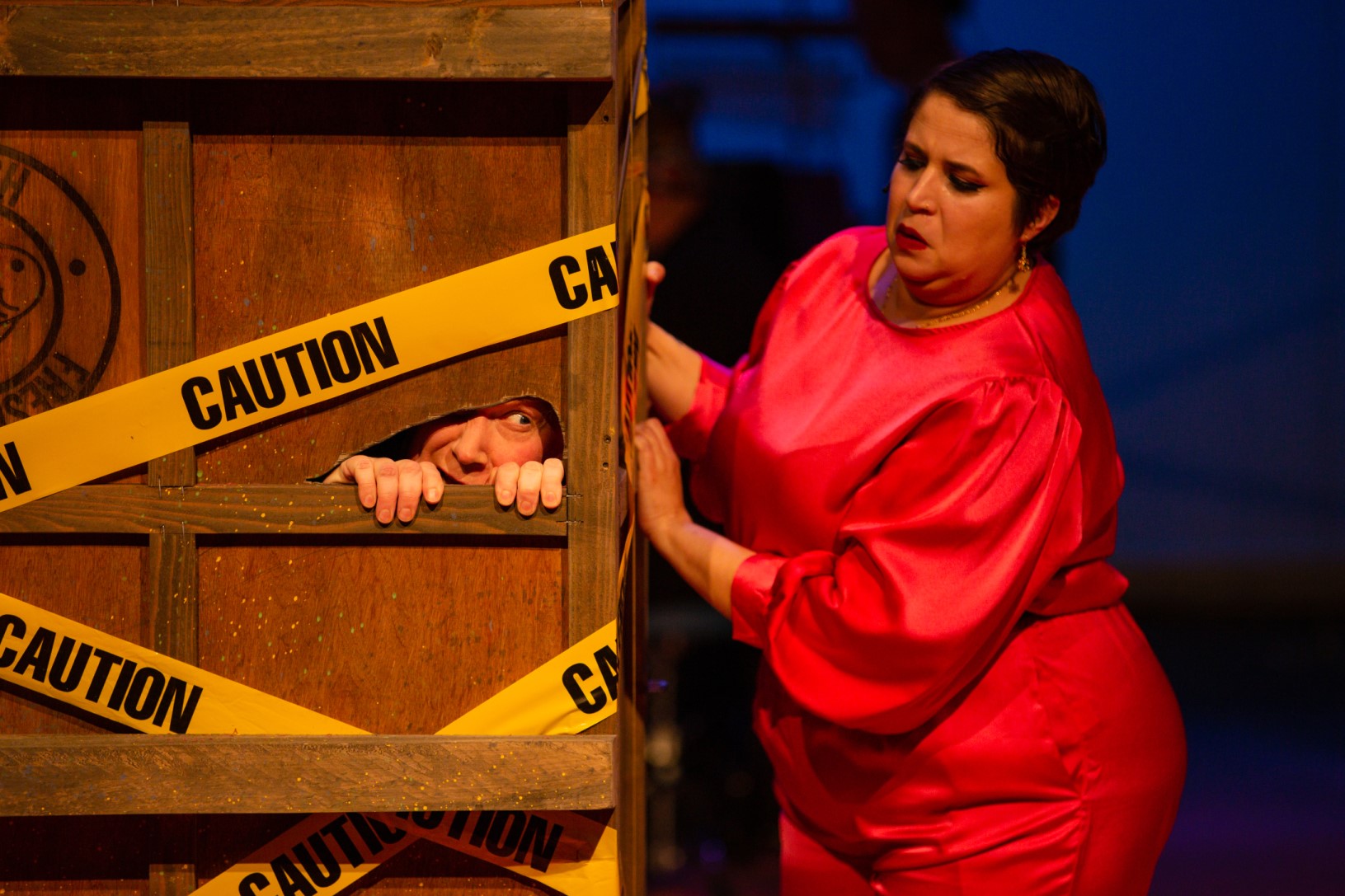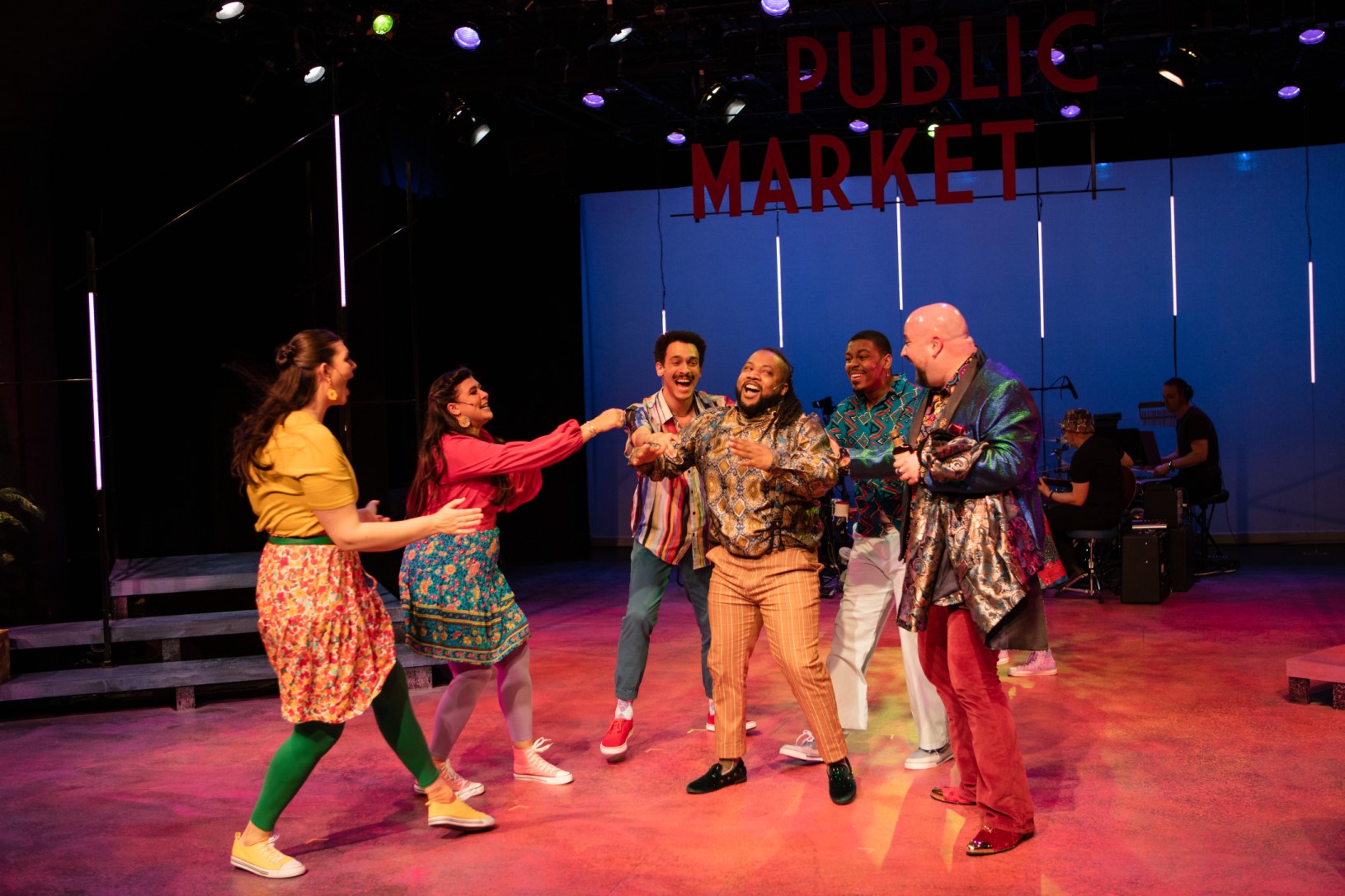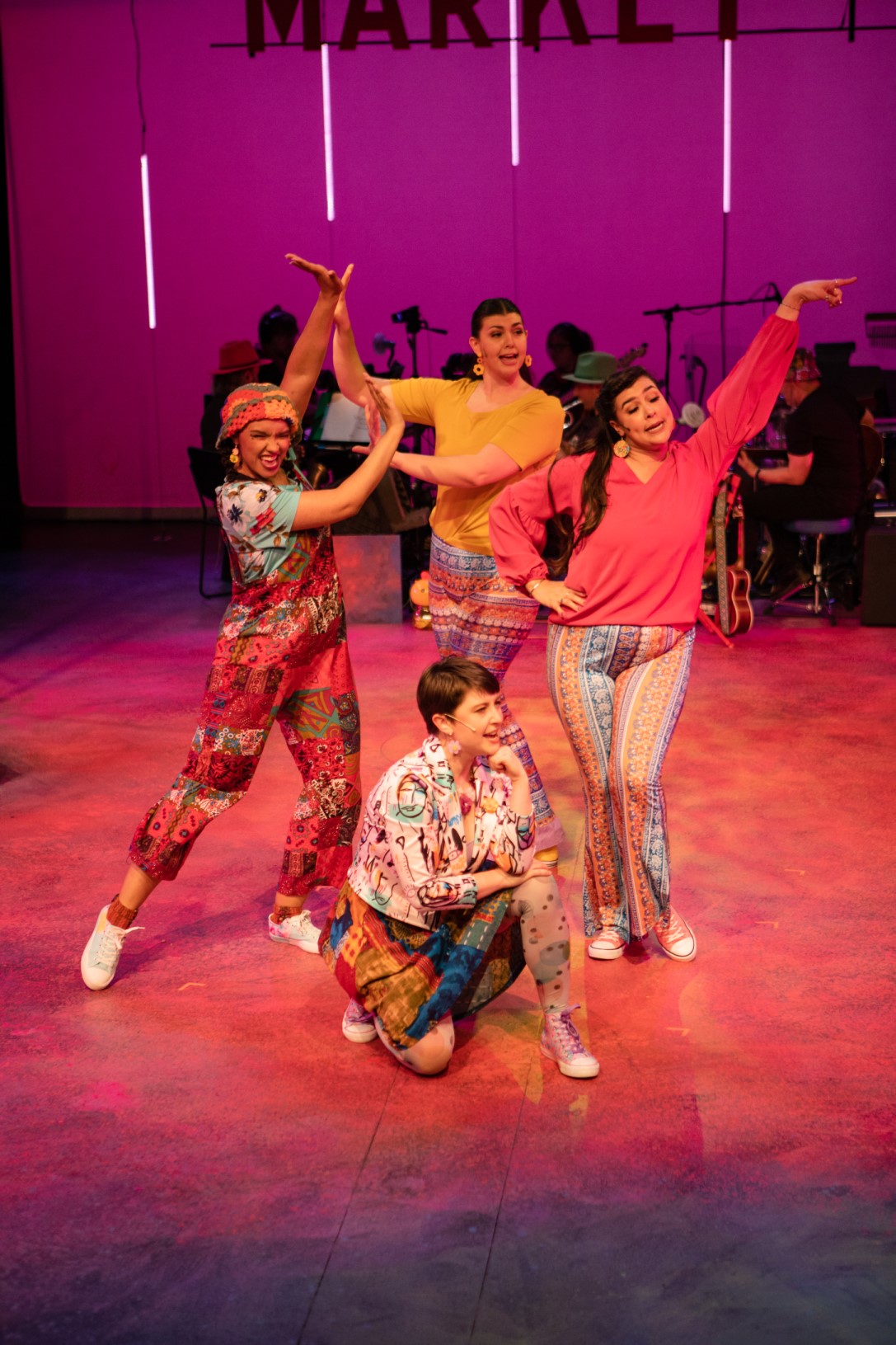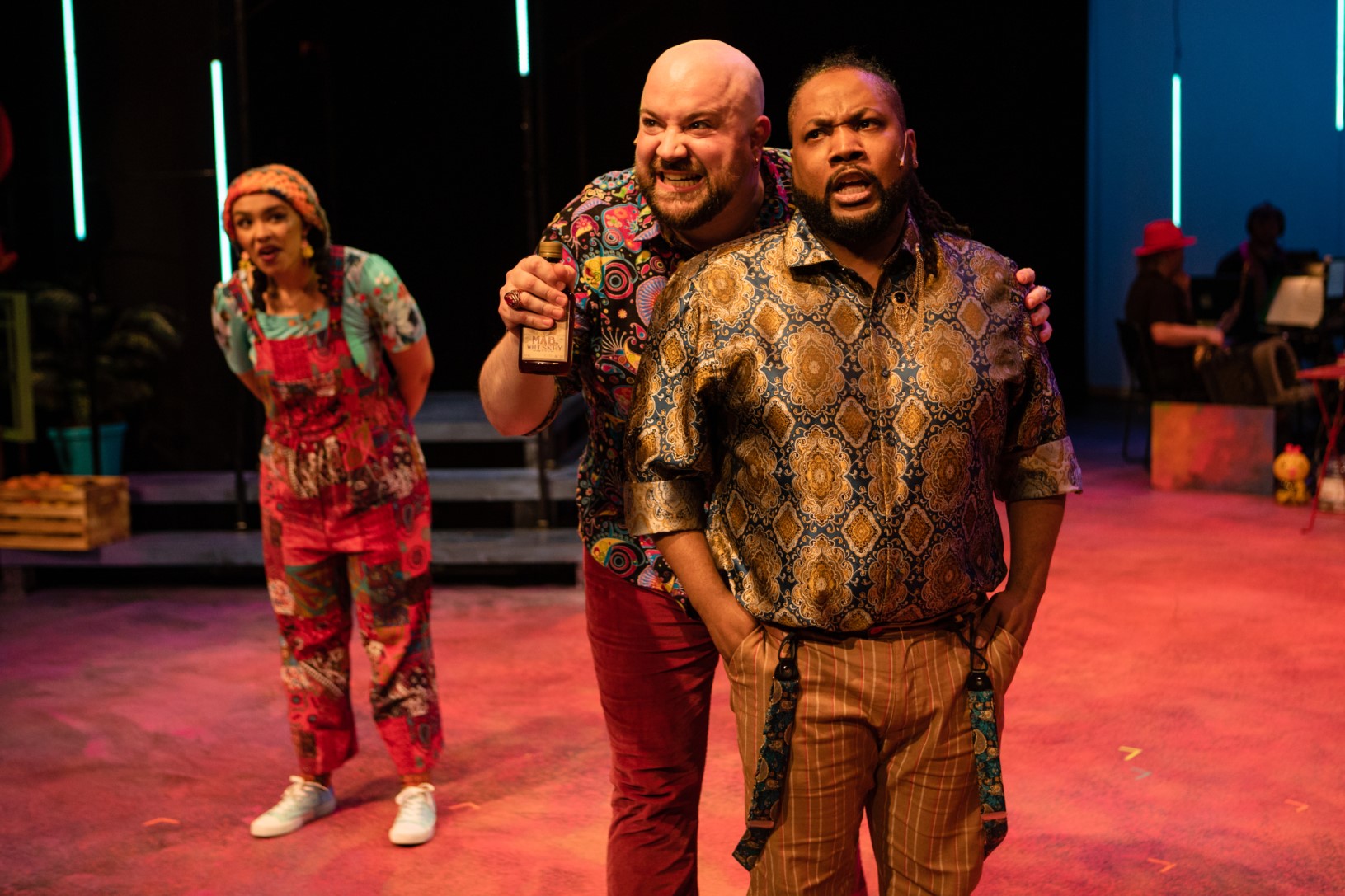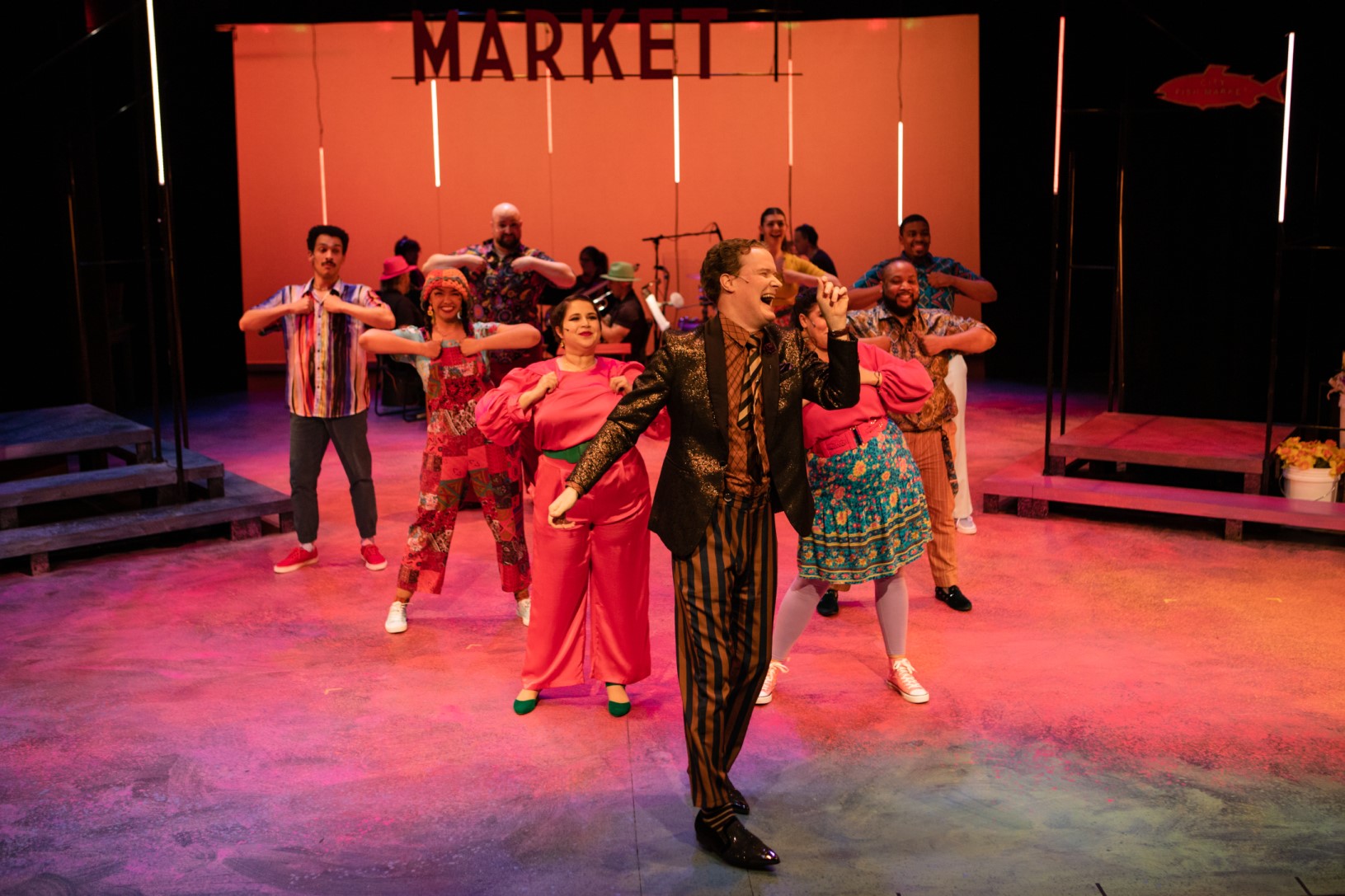 | Role | Name |
| --- | --- |
| Illyrian | Simone Alene |
| Olivia | Andi Alhadeff* |
| Fabian, Illyrian | Ania Briggs |
| Illyrian | Natalya Czosnyka |
| Orsino | Hisam Goueli |
| Viola | Alexandria J. Henderson* |
| Sir Toby Belch | Danny Kam |
| Malvolio | Jon Lutyens* |
| Sebastian, Illyrian | Donovan Mahannah |
| Maria | Pilar O'Connell* |
| Backstage Illyrian Singer | James Schilling |
| Sir Andrew Aguecheek | Jimmy Shields* |
| Feste | Karin Terry |
| Antonio, Illyrian | Jarron A. Williams |
| — | — |
| Olivia (Understudy) | Simone Alene |
| Viola/Sebastian (Understudy) | Ania Briggs |
| Fabian/Maria (Understudy) | Natalya Czosnyka |
| Feste (Understudy) | Pilar O'Connell* |
| Orsino/MaIvoIio/Toby (Understudy) | James Schilling |
| — | — |
| Keyboard/Conductor | R.J. Tancioco or Ben Bentler |
| Trumpet | Pavel Spichak or Harlan Feinstein |
| Reed | Jay Easton or Nathaniel Schleimer |
| Guitar | Anthony Pooley |
| Bass | Olivia Hamilton or Ethan Sabotta |
| Drums | James Pingenot or James "Rif" Reif |
| Orchestration and Band Arranger | Mike Brun |
| — | — |
| Director | Ruben Van Kempen |
| Composer and Lyricist | Shaina Taub |
| Writers | Kwame Kwei-Armah, Shaina Taub |
| Music Director | R.J. Tancioco |
| Choreographer | Kathryn Van Meter** |
| Scenic Designer | Parmida Ziaei |
| Costume Designer | Jocelyne Fowler |
| Lighting Designer | Kristi Matthews |
| Sound Designer | Benjamin Radin |
| Properties Designer | Robin Macartney |
| Intimacy Director | Jasmine Lomax |
| Fight Choreographer | Harry Todd Jamieson |
| Assistant Music Director | Benjamin Bentler |
| Text Coach | Makaela Milburn |
| Stage Manager | Elizabeth Stasio* |
| Fight/lntimacy Captain | Pilar O'Connell* |
| Dance Captain | Jimmy Shields* |
| Assistant Stage Manager | Clair Kaminski* |
| COVID Safety Officer | Jocelyne Fowler |
| Technical Director | Benjamin Radin |
| Assistant Technical Director | Andrew Long |
| Master Audio Engineer | Conor Fortner |
| Master Electrician – Rehearsal/Tech | Danny Herter |
| Master Electrician – Performances | Clint Bull |
| Master Painter | Jessica Christensen |
| Wardrobe Master | Emily Kight |
*The Actors and Stage Managers Are Members of Actors' Equity Association, The Union of Professional Actors and Stage Managers in the United States.
**Members of the Stage Directors and Choreographers Society