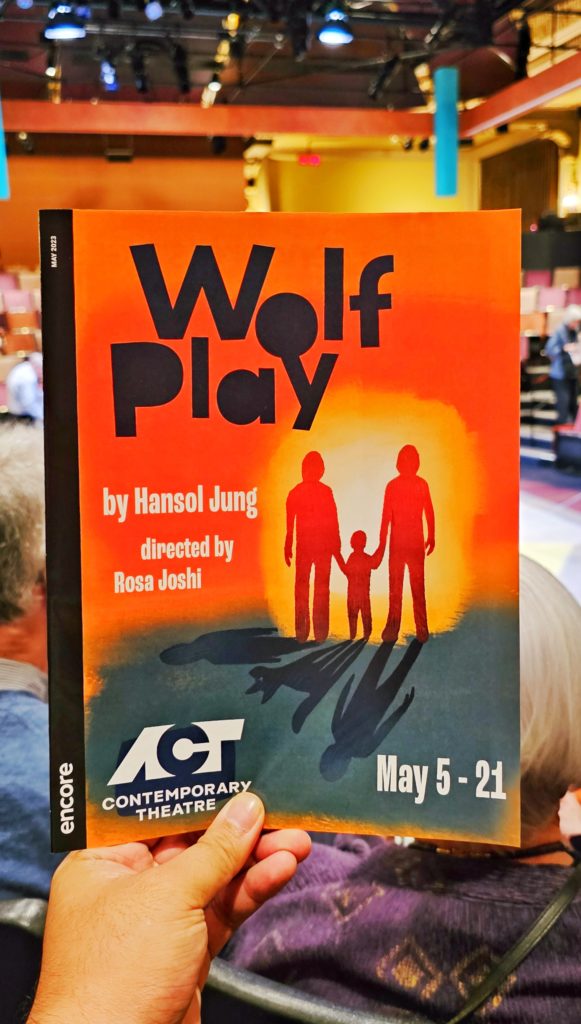 Elevator Thoughts (aka Tweet): Wolf Play at ACT Theatre by Hansol Jung directed by Rosa Joshi. Interesting story about a lesbian queer couple, unconventional adoption, parenting, betrayal, & boxing. Novel puppetry. #LGBT #LGBTQ
Synopsis from the Theatre: When an online adoption process goes sideways, the young boy caught in the middle launches himself into a lone wolf's journey to find a pack he can call his own. From South Korean playwright Hansol Jung, one of the most imaginative story tellers in the field, comes a wild new play employing puppetry, boxing, and crackling dialogue to tell the affecting story of trust, love, identity, and the families we choose and unchoose.
Reviewed Performance: 5/11/23 Opening Night
Type: Play
World Premiere: No
Several or Few Scenes: Several
Several or Few Settings/Locations: Several
Prior Exposure/Knowledge Required: None
Defined Plot/Storyline: Yes
Recommendation: See it, especially if you're a(n) (aspiring) gay parent or if you like watching on-stage puppetry. This was not your typical furry Muppets or Avenue Q puppetry though! Read more below.
Was This the First Time I Attended a Production of this Show: Yes
Would I See It Again 3 Years from Now: Probably not, but it was good
Rating Compared to Other Shows with the Same Production Value:
4.5 stars (Out of 5 Stars)
Equity Actors: 2
Total Number of Actors: 5
Length (Including Any Intermission): 2 hours
Intermission: No
Other Rave(s) Not Mentioned in Elevator Thoughts
Puppetry: I usually don't like puppetry on-stage (and thankfully only the main character was a puppet), but I'll admit that the puppetry design/presentation in this play was unique. Throughout the show, Morgan Gwilym Tso portrayed a child (Wolf) as a life-sized non-furry puppet. A side benefit was that it let the theatre avoid casting a child actor, which can be problematic.
Courtroom Scene: They lowered poles from the ceiling to simulate a boxing ring in the courtroom.
Lesbian MomsLGBTQ Parents (Updated 5/21): This play showcases an LGBTQ couple with a lipstick female (Robin) and a more butch non-binary person (Ash) who was originally born a female. Ash was a boxer with a beard and hairy armpits! I originally described them as a "lesbian couple" since that's how Concord Theatricals (the organization that licensed the play performing rights to ACT Theatre) described them. But a reader messaged me that "queer couple" is more accurate.
Rant(s)
Opening Monologe : The play started slow with a monologue but eventually hit its stride. I suggest cutting or shortening the monologue. You want to hook the audience at the very beginning.
Other Musing(s) and Observation(s)
eBay Adoptions: The premise is that a lesbian queer couple adopts a child online from a family who changed their mind about raising an adopted kid. It's like a how one might adopt a dog at the shelter and later decide to give it away to another family because the dog pees on the carpet. I never really considered people might actually commit this atrocity in real life until this play. Sadly, it probably happens more than we realize.
Theatre Company: ACT Theatre
Venue: Allen Theatre at ACT Theatre
Venue Physical Address: 700 Union St, Seattle, WA 98101
Price: Medium
Ticket Affordability Options: You can self-select lower ticket prices on the ticketing website. Also, check out the the theatre's official discounts page.
Dates: May 5 to 21, 2023 – Opening night was only 5/11 and they're already ending the production 5/21! Have ACT Theatre runs always ended this early? I remember the same thing for History of Theatre.
Seating: Assigned Seating
Parking: Paid lot or paid street parking. If I don't walk to this theatre, I park in the Convention Center garage with the entrance between Seneca and Pike. There is indoor access from the garage to the ACT Theatre going through the convention center.
Like/Comment/Share my Social Media Posts About this Performance:
Instagram | TikTok | Twitter | Facebook | YouTube
Buy a Ticket or Learn More:
Other Video +/- Pictures: See pictures in video and under video by Jim Bennett
Cast and Production Team: See after pictures and video below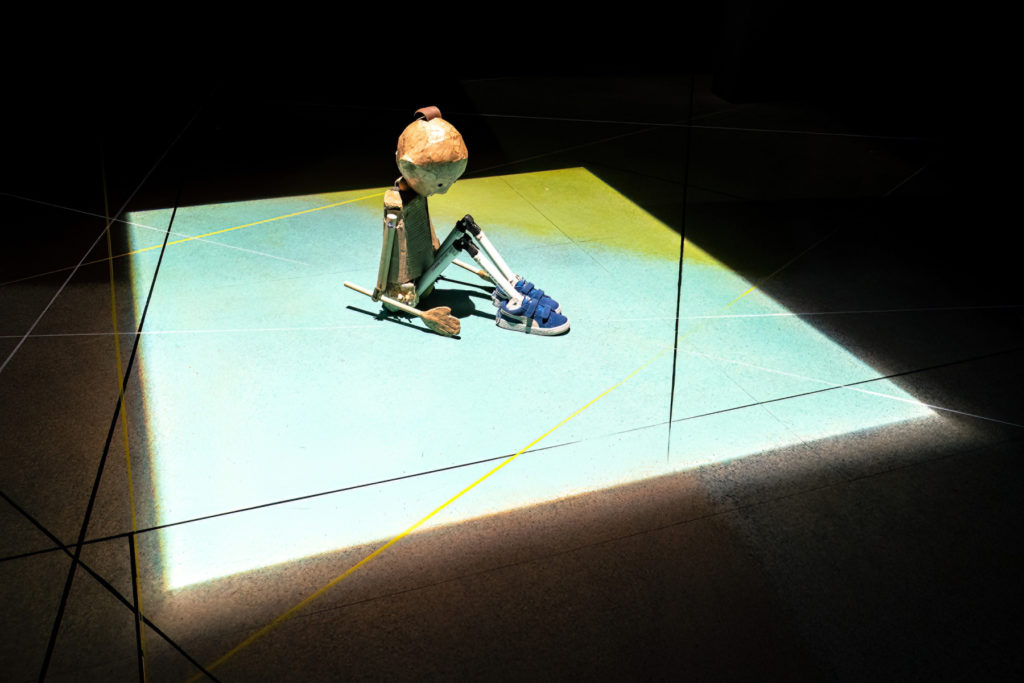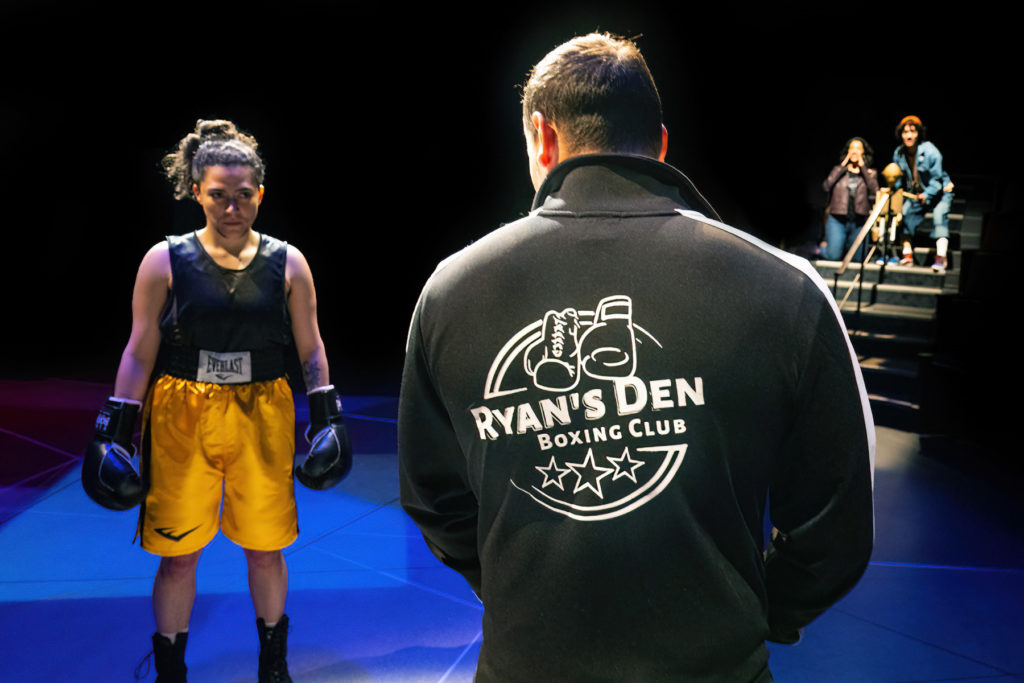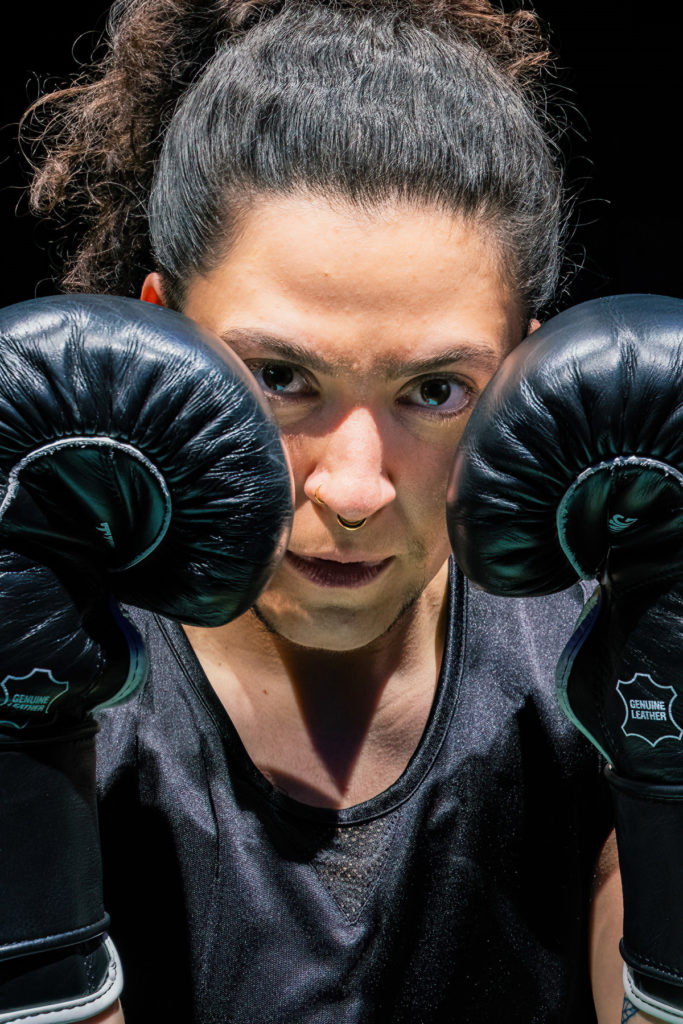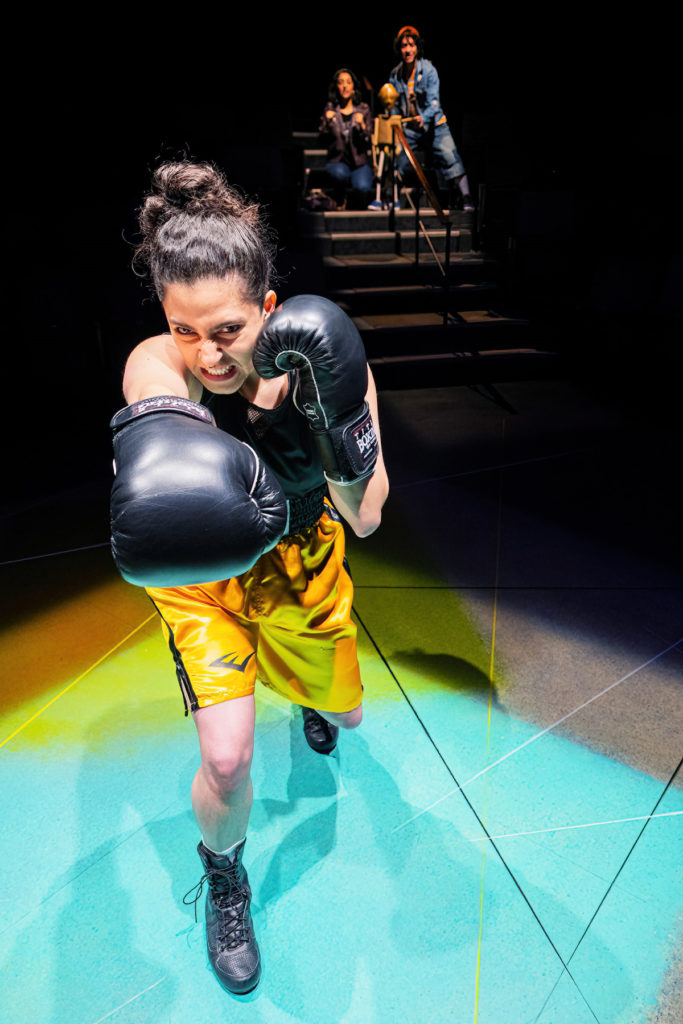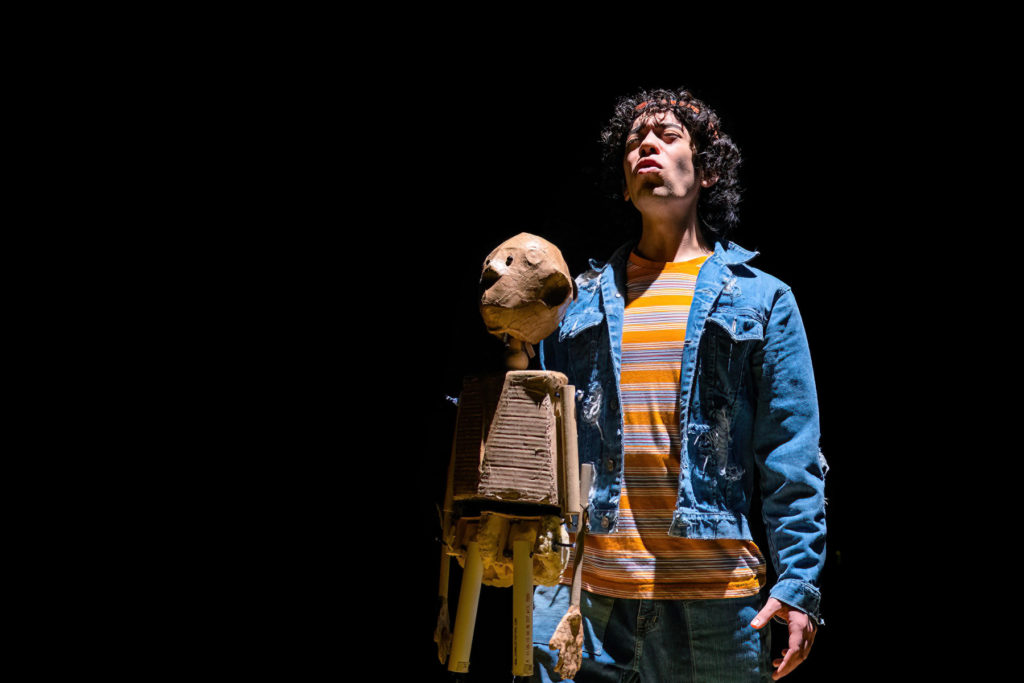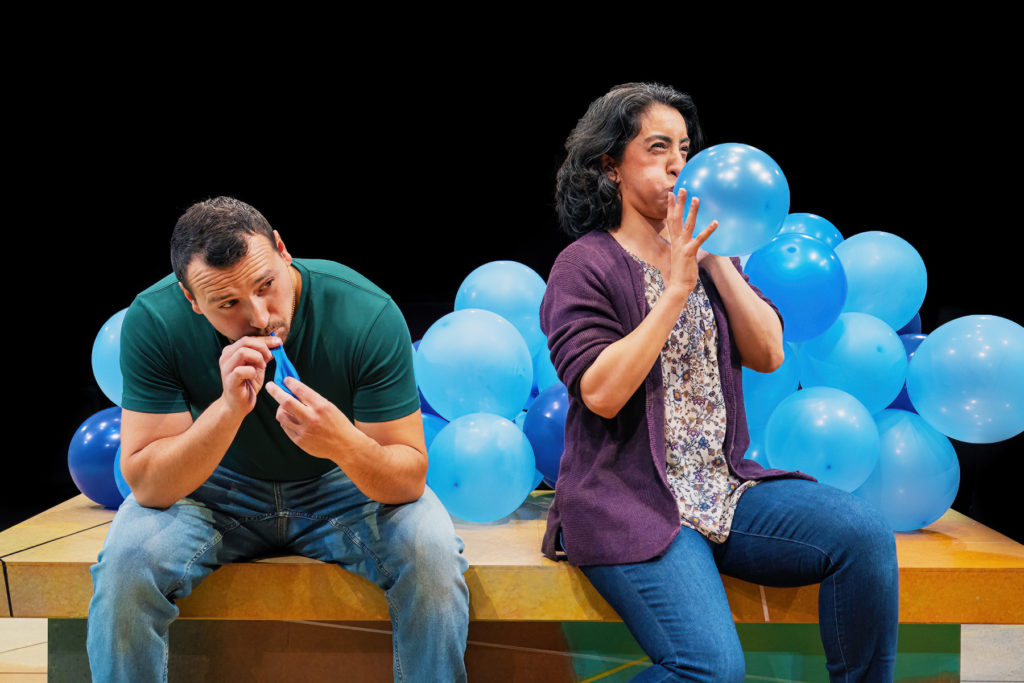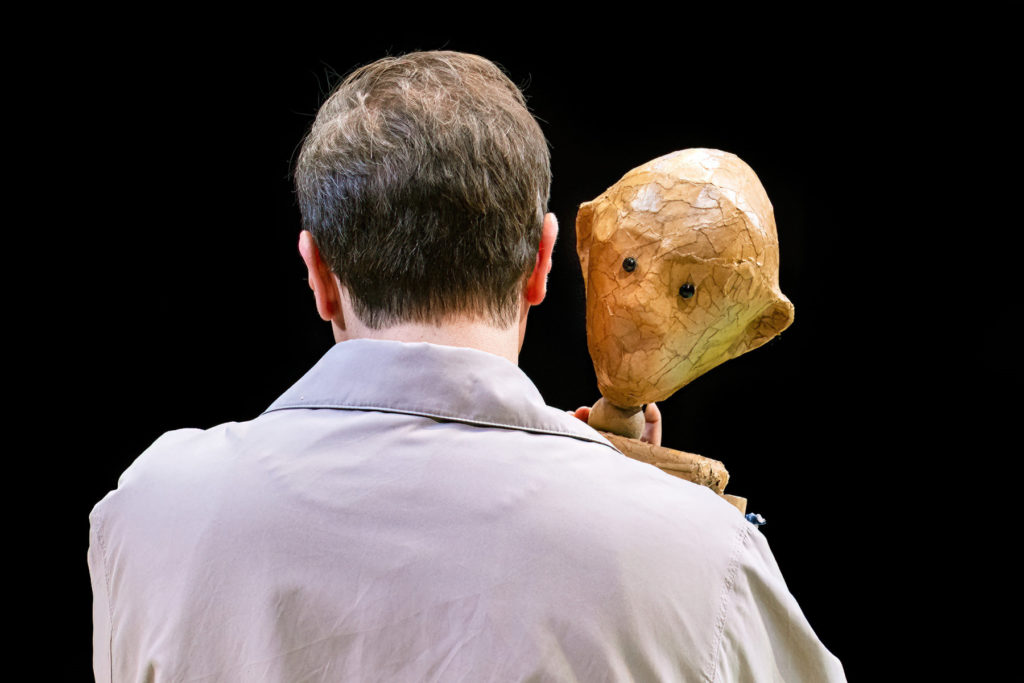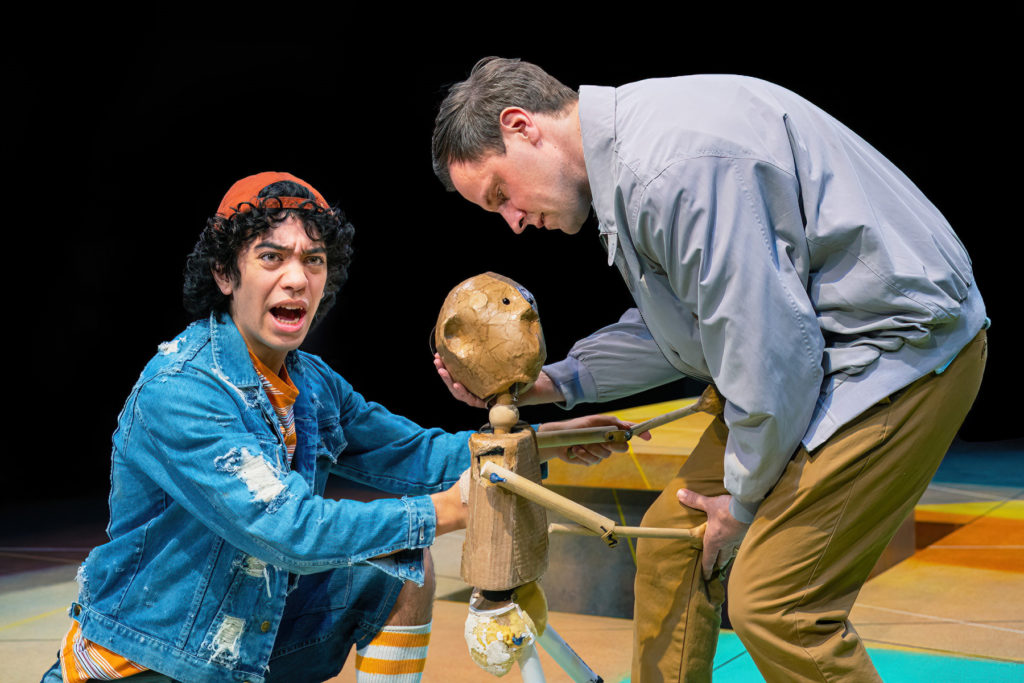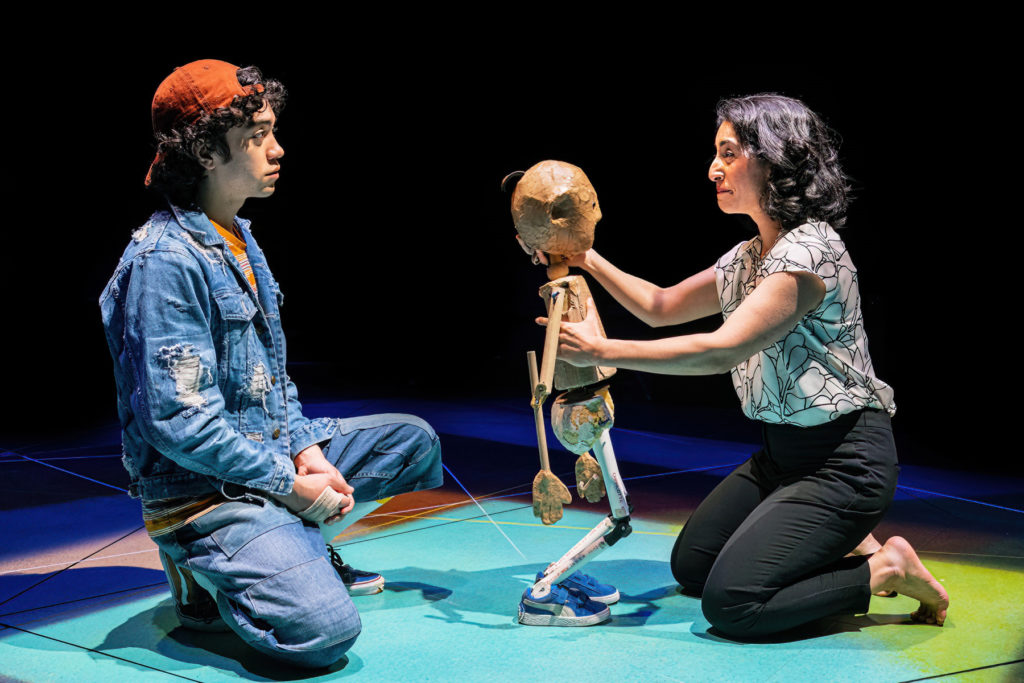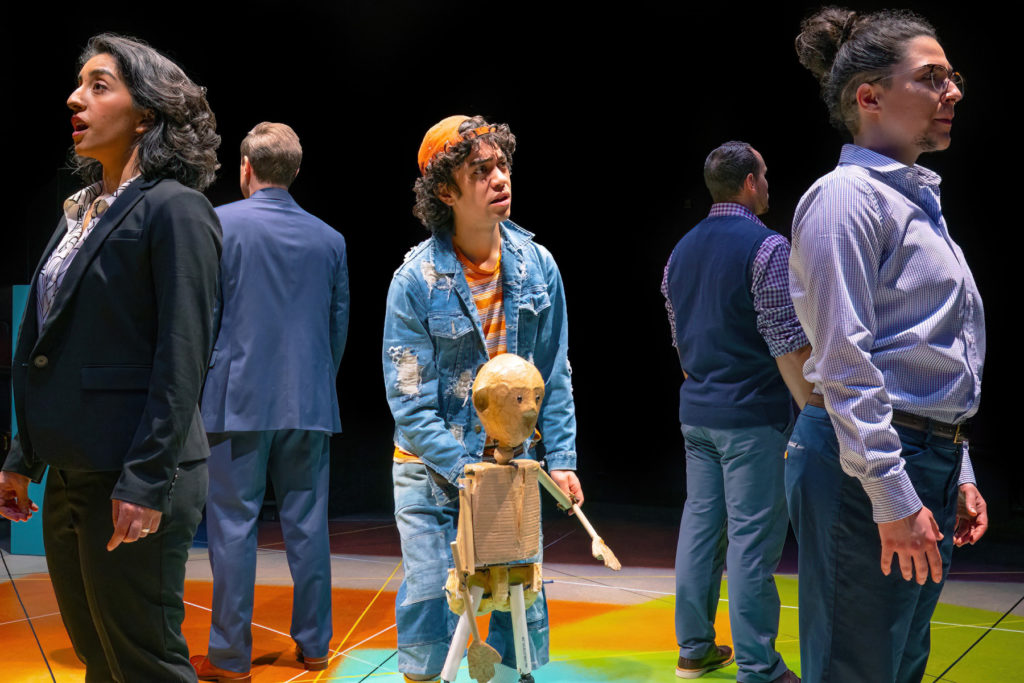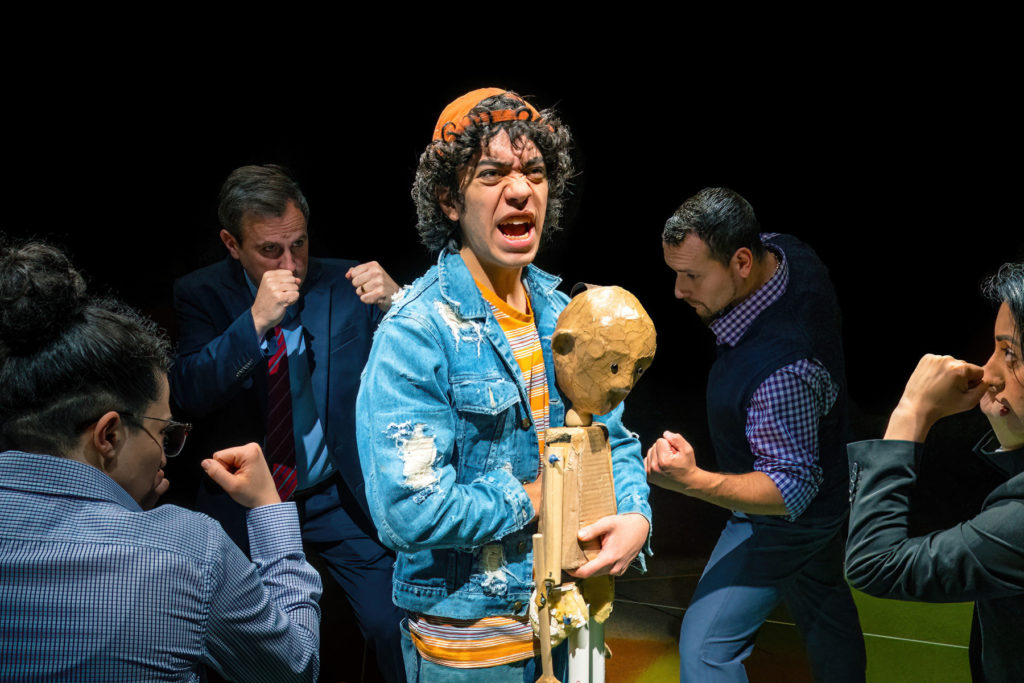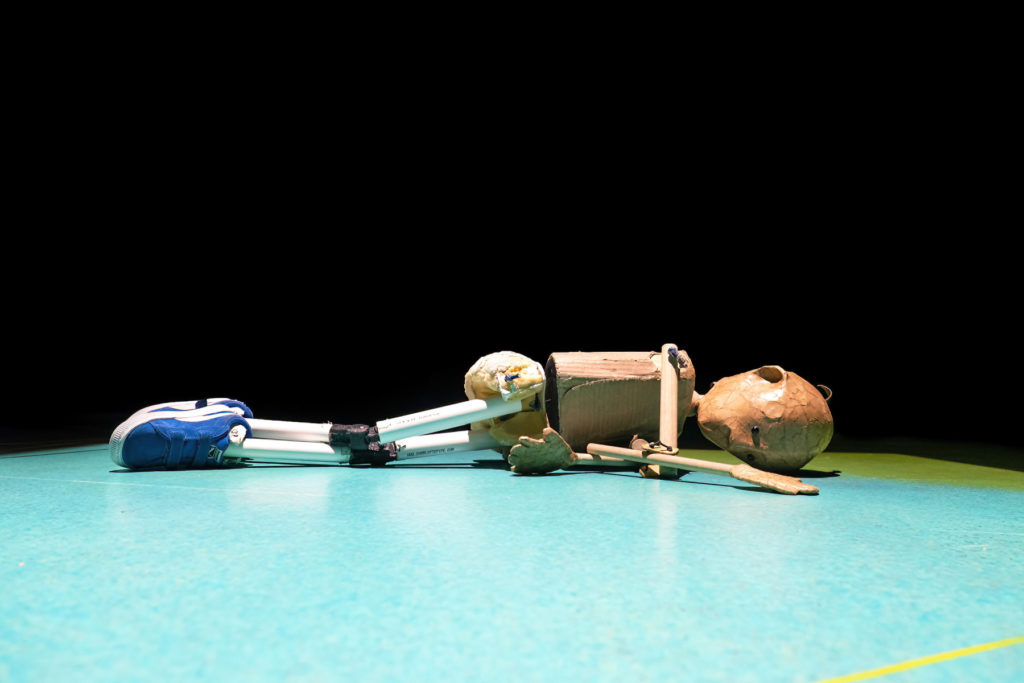 Role

Name

Wolf
Morgan Gwilym Tso
Ash
S. Franco
Robin
Vahishta Vafadari
Ryan
Xander DenAngeles*
Peter
Aaron Blakely*
Wolf (Understudy)
Koo Park
Ash/Robin (Understudy)
Ayodele Ngozi Tushinde
Ryan (Understudy)
Darius Sakui
Peter (Understudy)
Christopher Clark
—
—
Director
Rosa Joshi
Playwright
Hansol Jung
Assistant Director
Dylan Tomas Nieves
Scenic Designer
Andrea Bush
Costume Designer
Christine Tschirgi
Lighting Designer
Connie Yun^
Sound Designer
Meghan Roche
Puppet Designer
Amanda Villalobos
Puppet Coach
Annett Mateo
Intimacy & Fight Choreographer
Helen Roundhill
Boxing Coach
Laura Wright
Assistant Lighting Designer
Thorn Michaels
Stage Manager
Tori Thompson
Production Assistant
Michelle Chesley
*Members of Actors' Equity Association, the Union of Professional Actors and Stage Managers in the United States