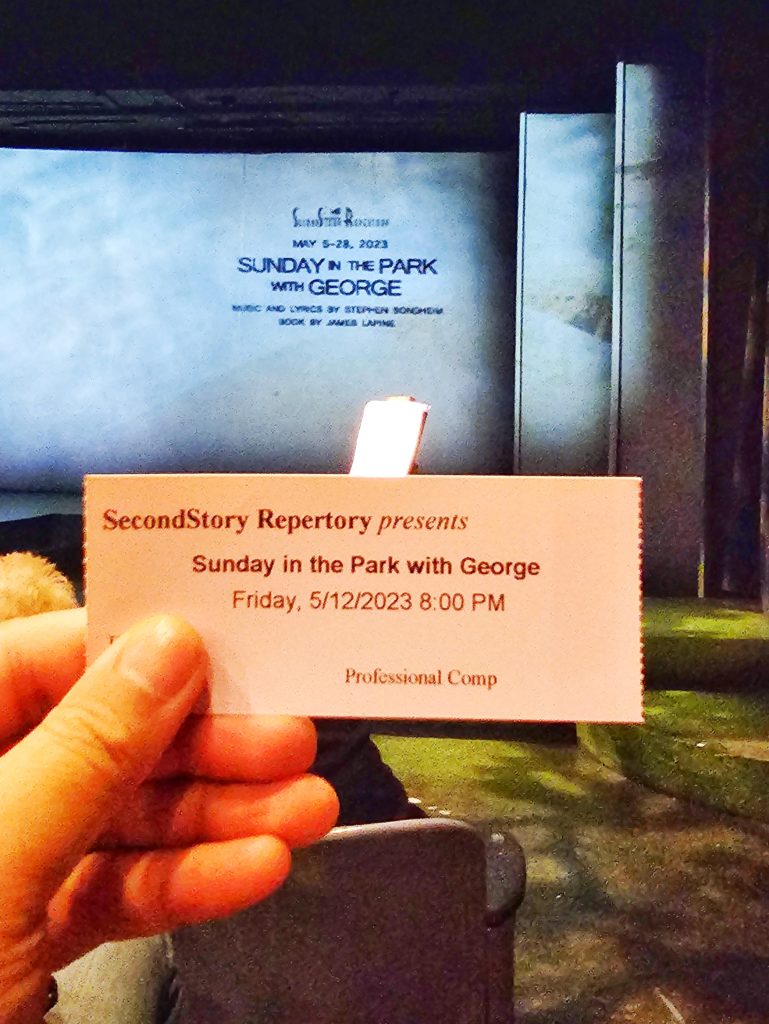 Elevator Thoughts (aka Tweet): Sunday in the Park with George musical by Stephen Sondheim and James Lapine at a packed SecondStory Repertory. Directed by Harry Turpin & music directed by John Allman starring Brian Pucheu & Jacqueline Tardanico. Story centered around Georges Seurat's famous painting.
Synopsis from the Theatre: Inspired by the painting, A Sunday Afternoon on the Island of La Grande Jatte by Georges Seurat, Sunday in the Park with George, Stephen Sondheim and James Lapine's stunning masterpiece, merges past and present into beautiful, poignant truths about life, love and the creation of art. One of the most acclaimed musicals of our time, this moving study of the enigmatic painter, Georges Seurat, won a Pulitzer Prize and was nominated for an astounding ten Tony Awards, including Best Musical.
Reviewed Performance: 5/12/23
Type: Musical
World Premiere: No
Several or Few Scenes: Several
Several or Few Settings/Locations: Several
Prior Exposure/Knowledge Required: None
Defined Plot/Storyline: Not really. The lack of a strong storyline reminded me of Stephen Sondheim's Assassins (which I also saw at SecondStory Repertory or Company musicals.
Live Band/Orchestra: Yes
Recommendation: See it if you like Stephen Sondheim's signature style and if you're okay with no extensive plot.
Was This the First Time I Attended a Production of this Show: Yes
Rating Compared to Other Shows with the Same Production Value:
4 stars (Out of 5 Stars)
Equity Actors: 0
Total Number of Actors: 15
Length (Including Any Intermission): 2.5 hours
Intermission: Yes
Other Rave(s) Not Mentioned in Elevator Thoughts
Rant(s)
Other Musing(s) and Observation(s)
Theatre Company: SecondStory Repertory
Venue: SecondStory Repertory
Venue Physical Address: 7325 166th Ave NE Ste F250, Redmond, WA 98052
Price: Cheap
Dates: May 5 to 28, 2023
Seating: General Admission
Parking: Free lot or free garage parking provided by the Redmond Town Square outdoor mall where the theatre company rents.
Like/Comment/Share my Social Media Posts About this Performance:
Instagram | TikTok | Twitter | Facebook | YouTube
Buy a Ticket or Learn More:
Other Video +/- Pictures: See pictures in video and under video by Michael Brunk
Cast and Production Team: See after pictures and video below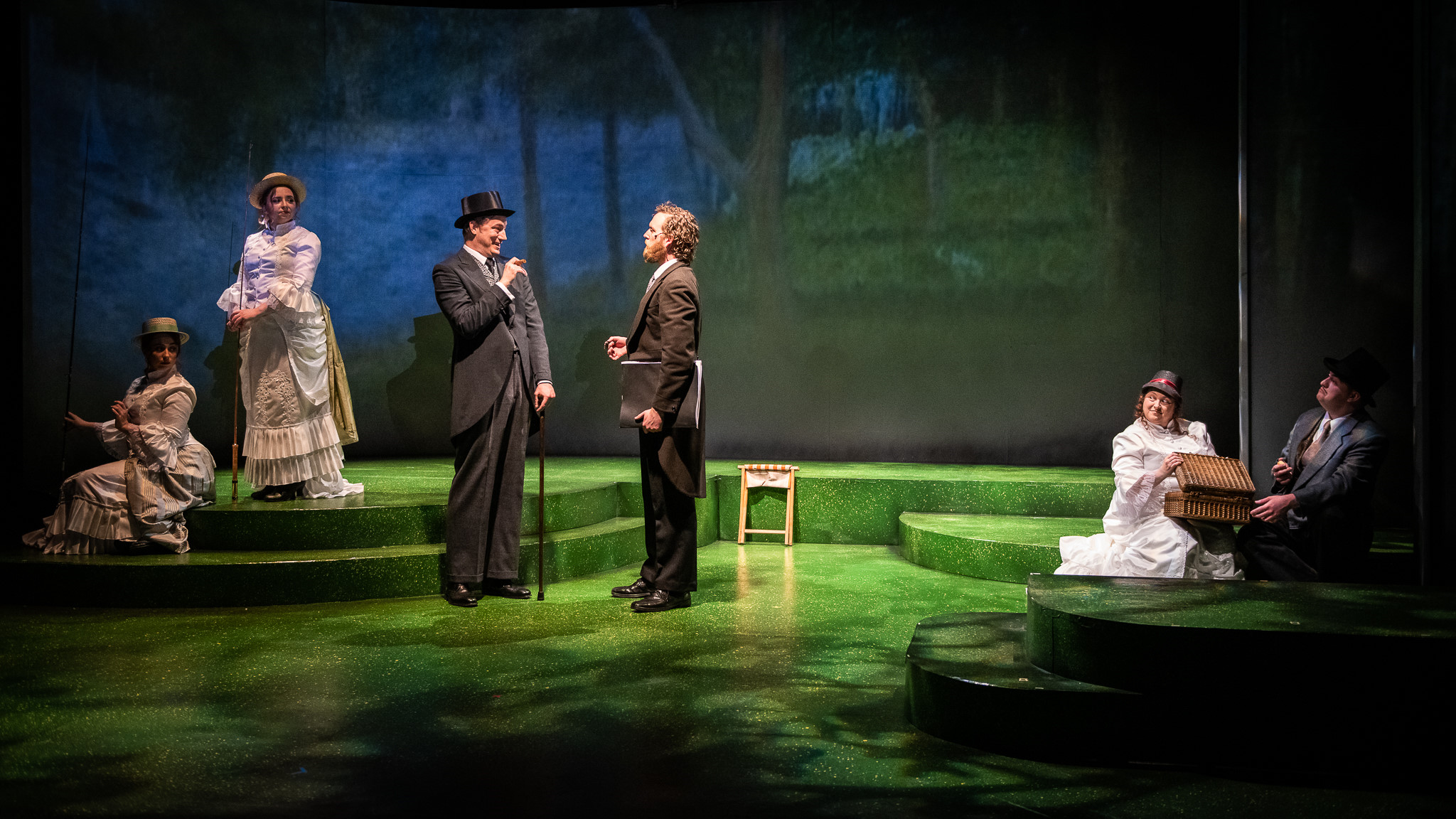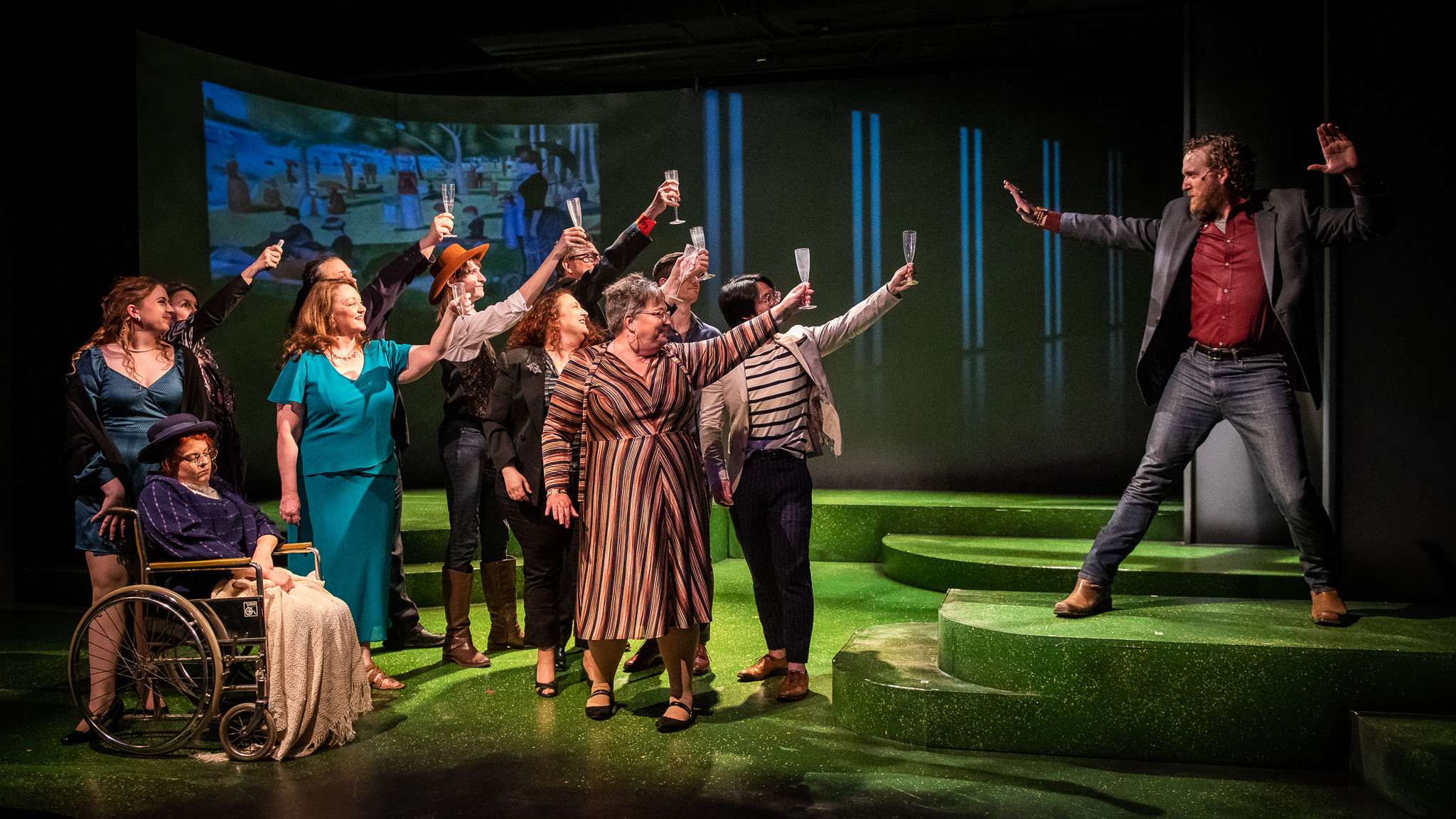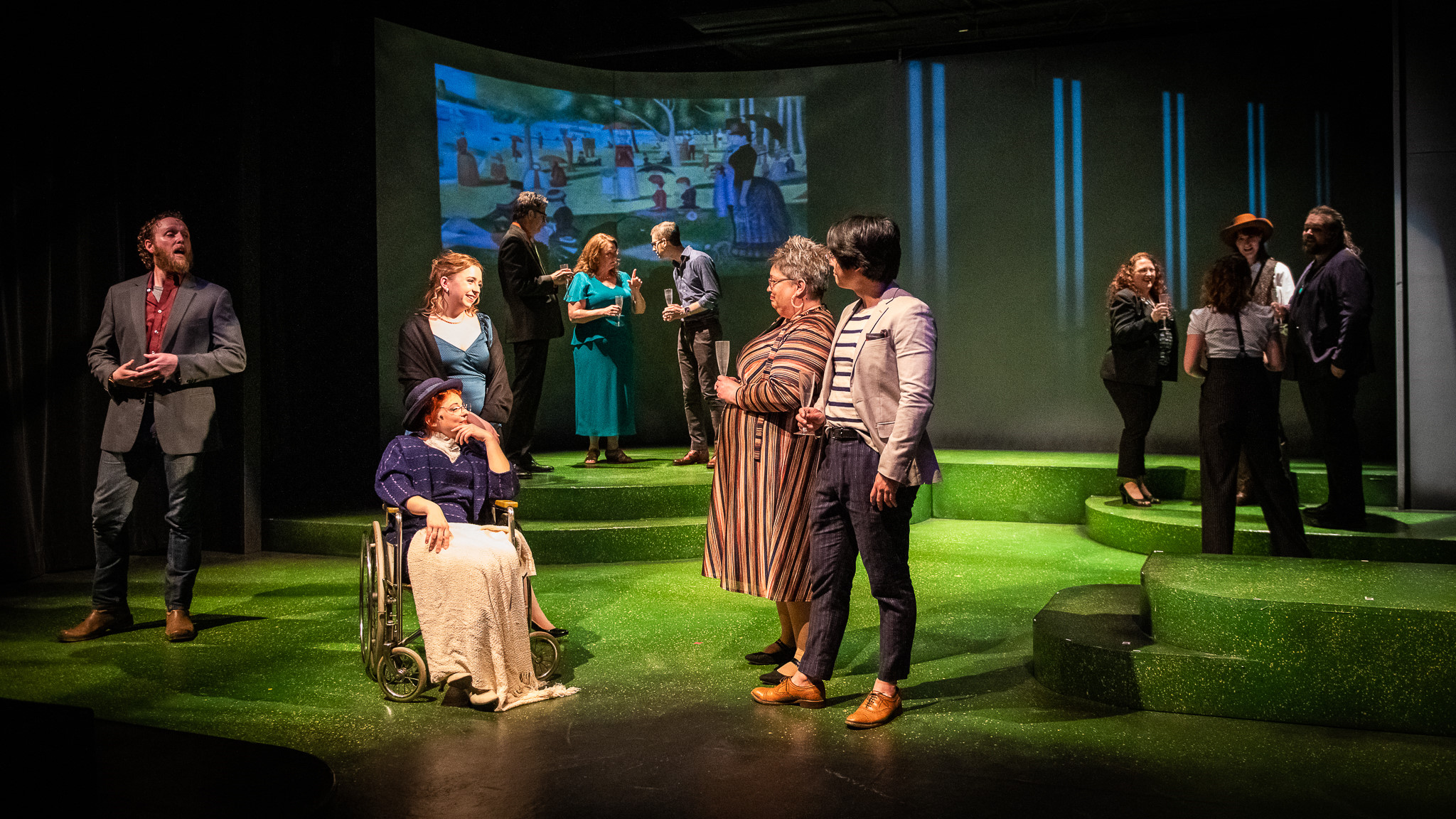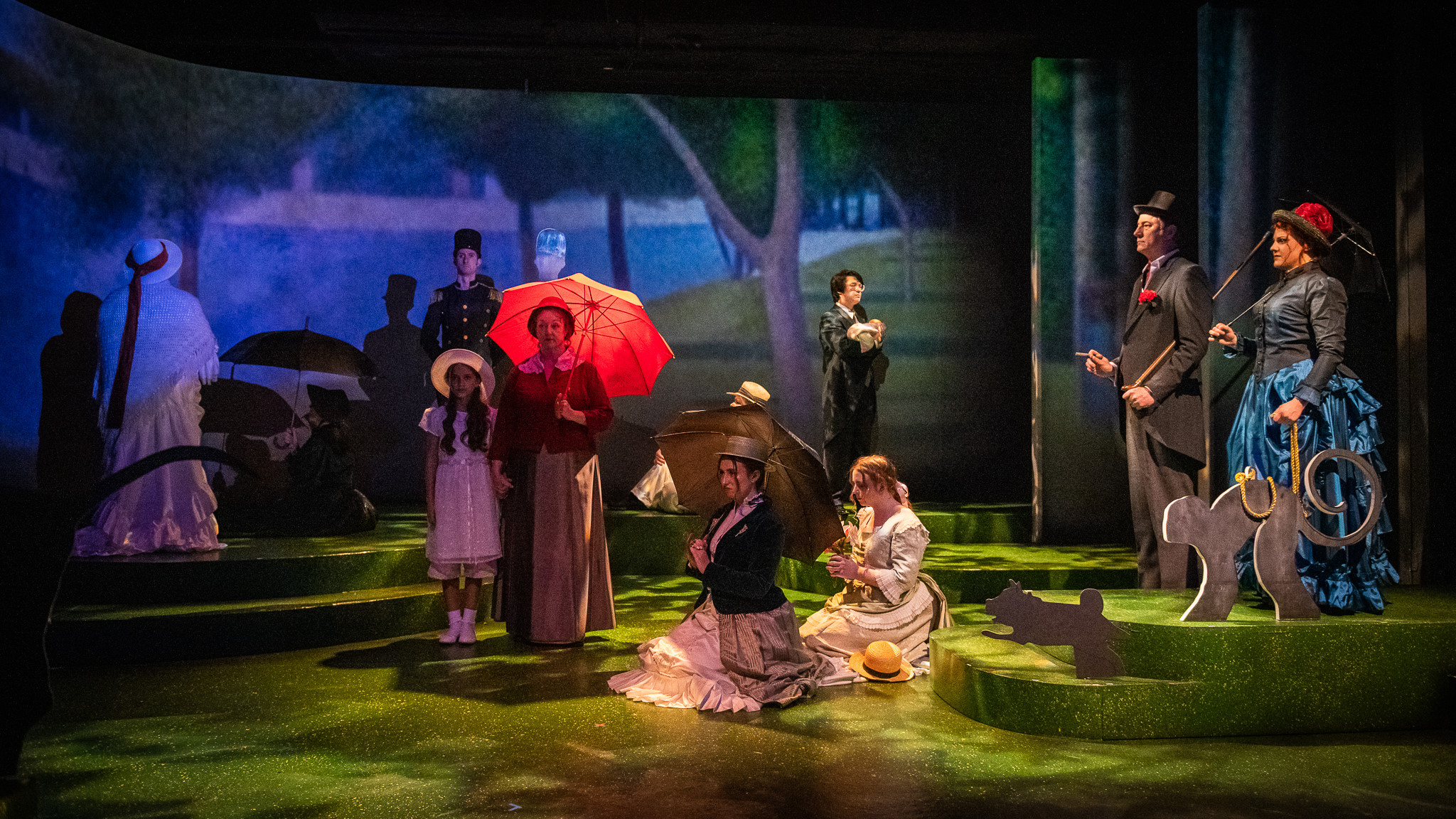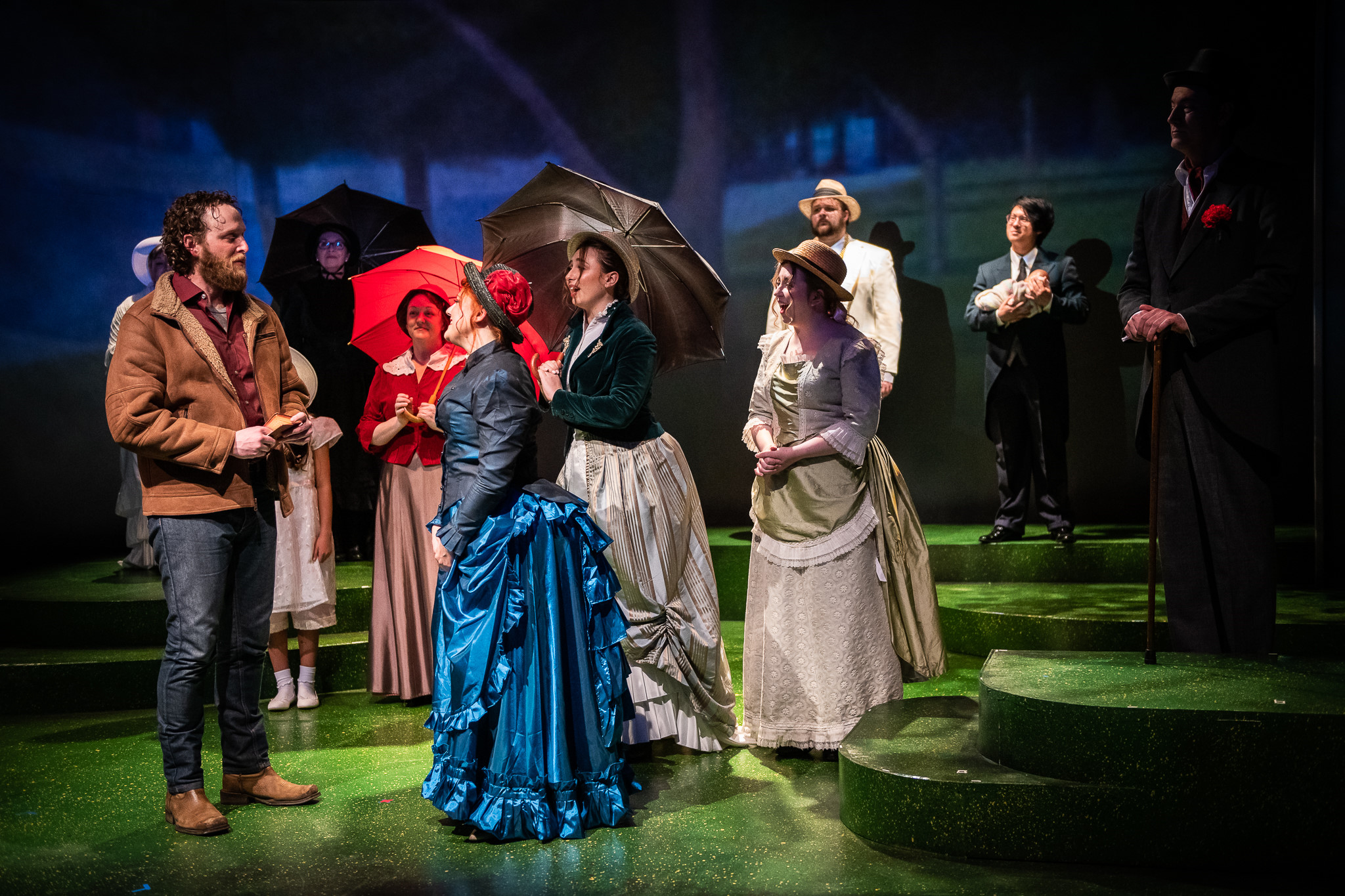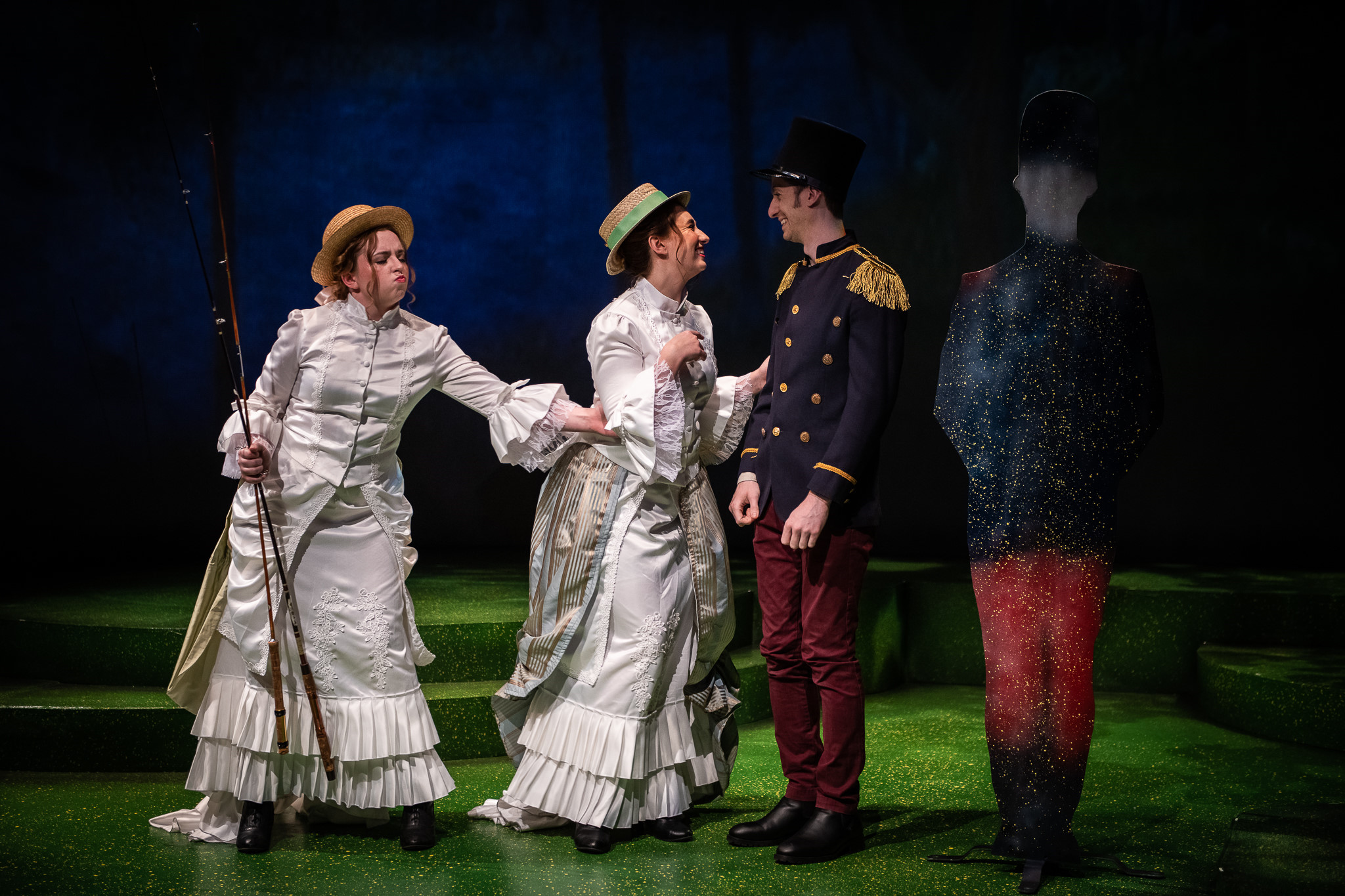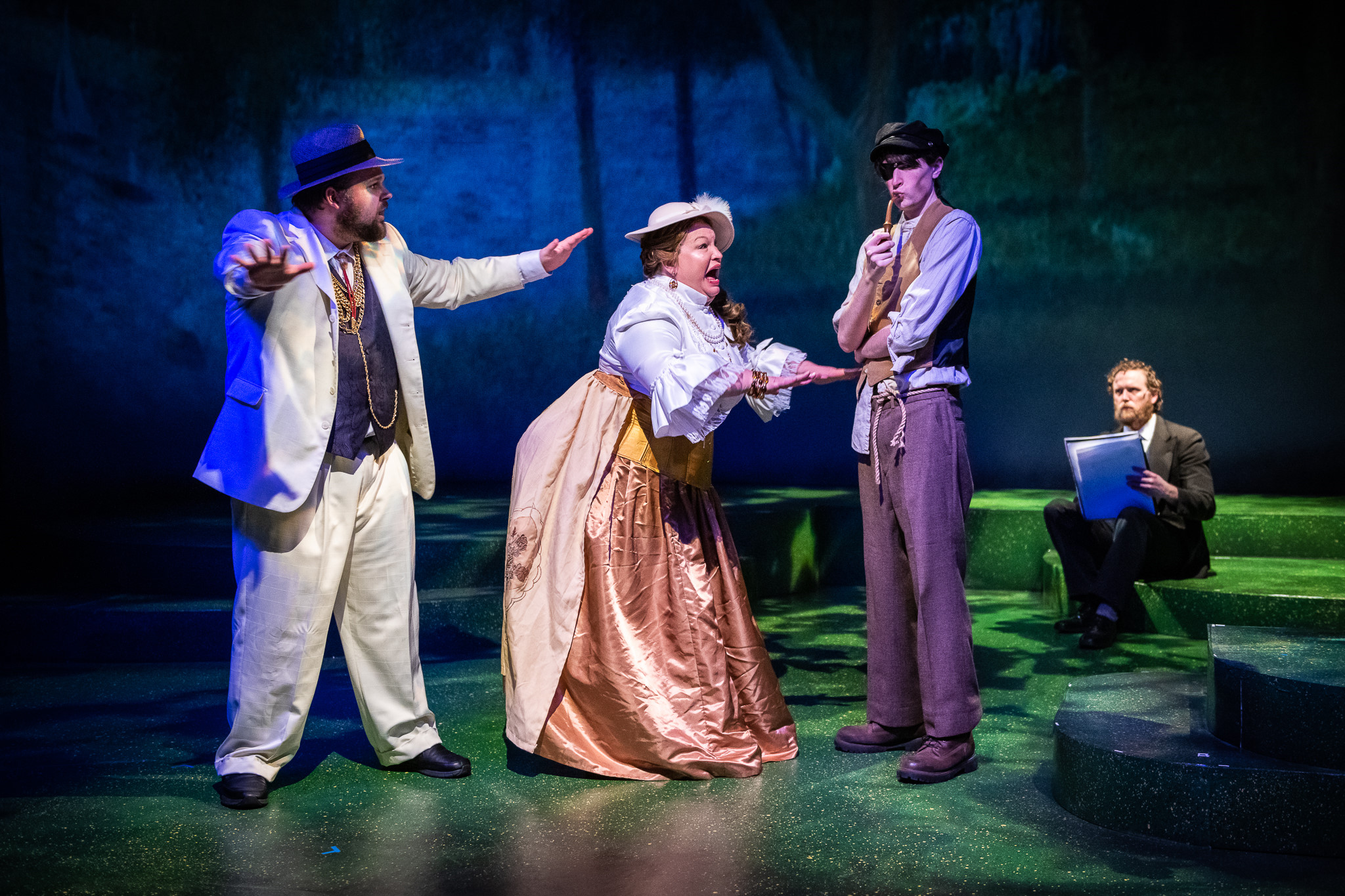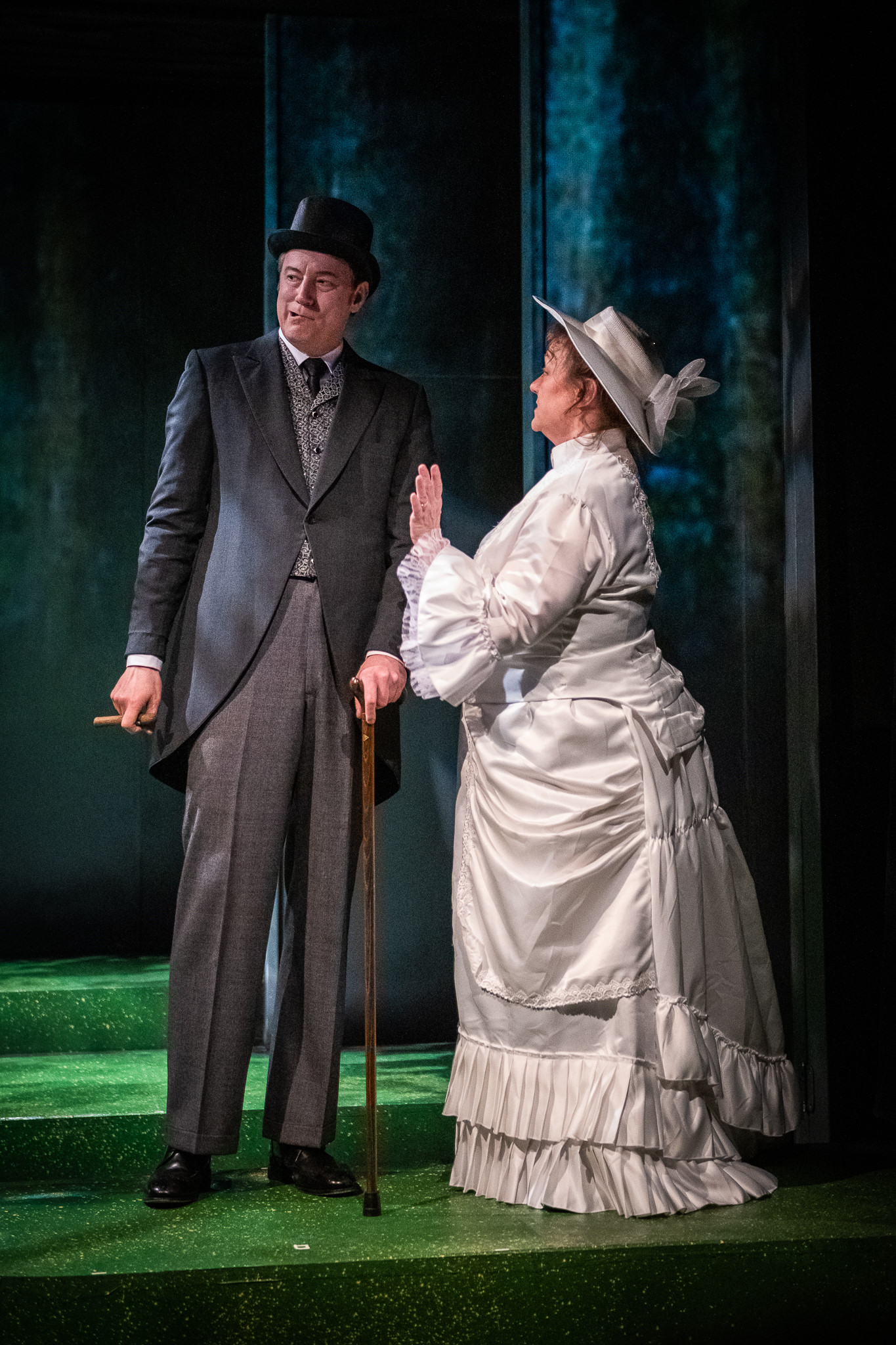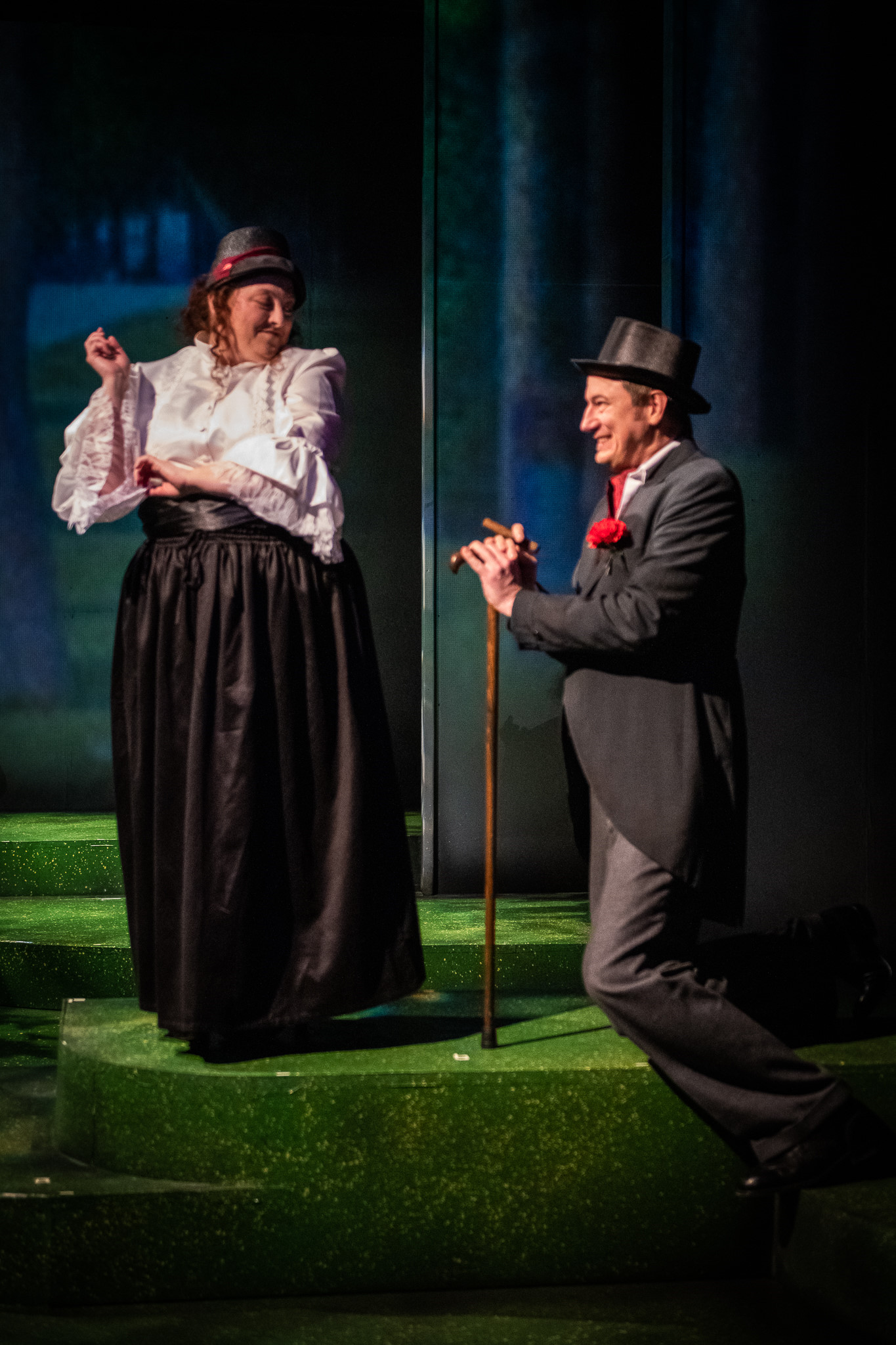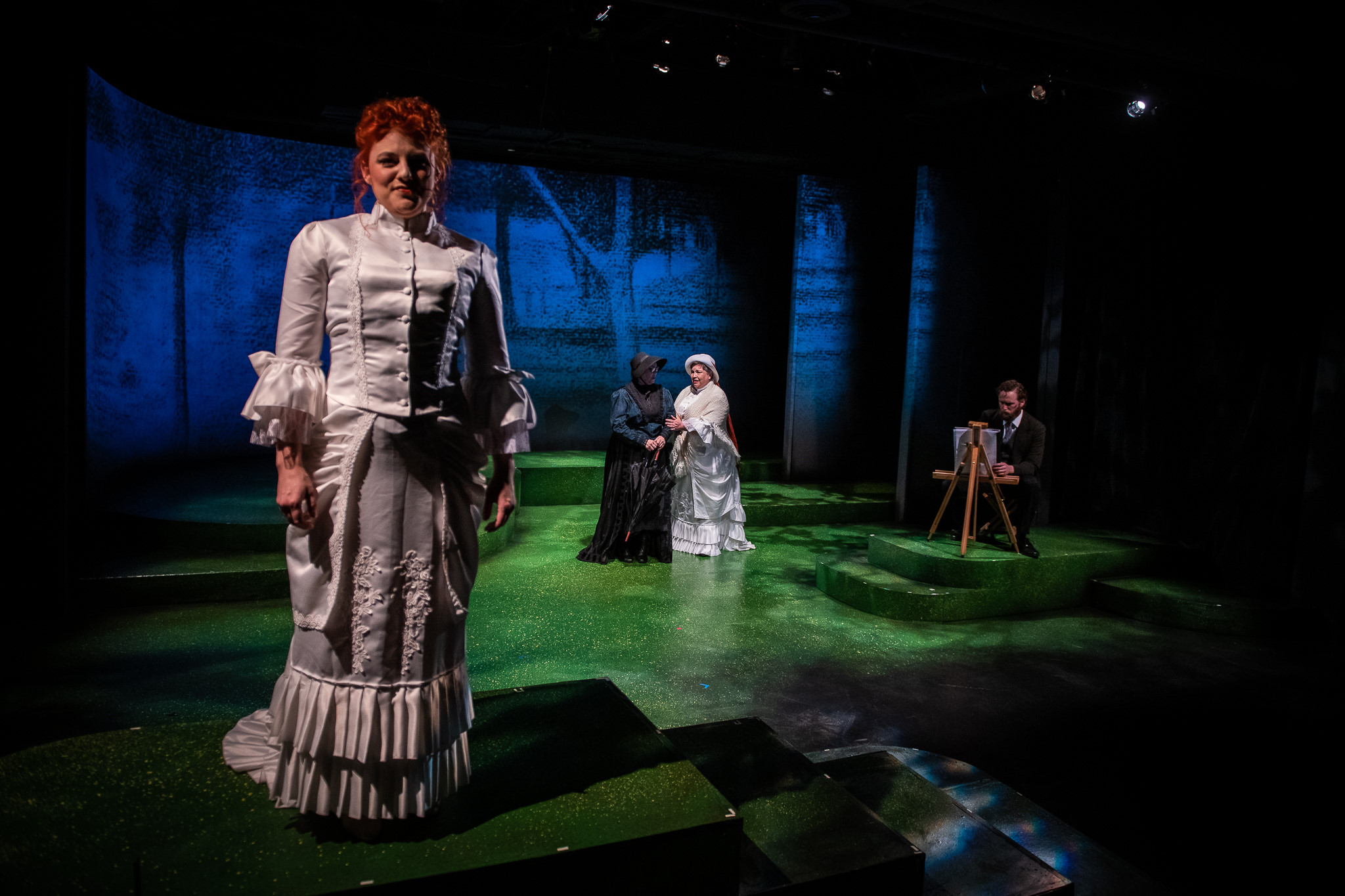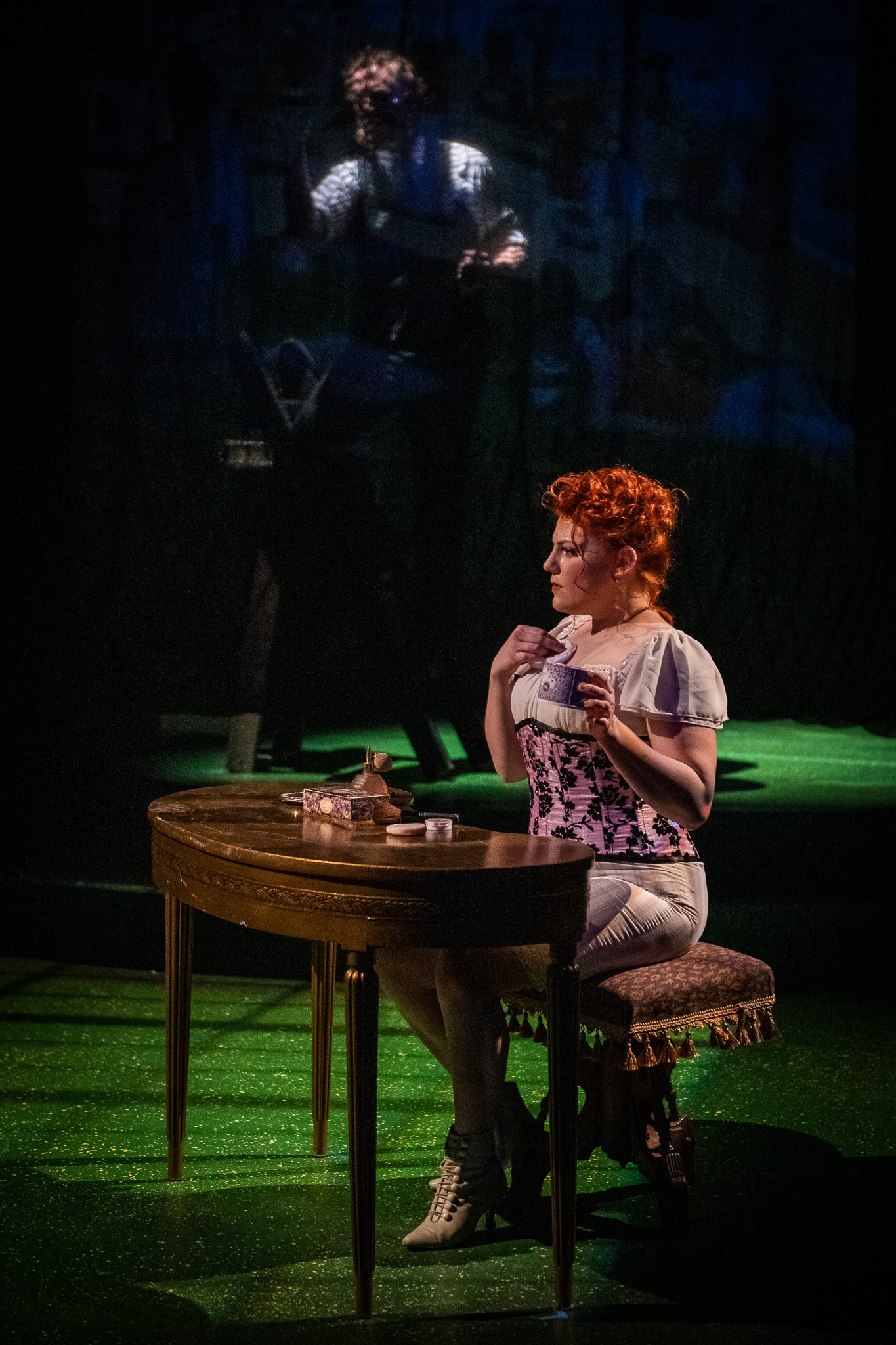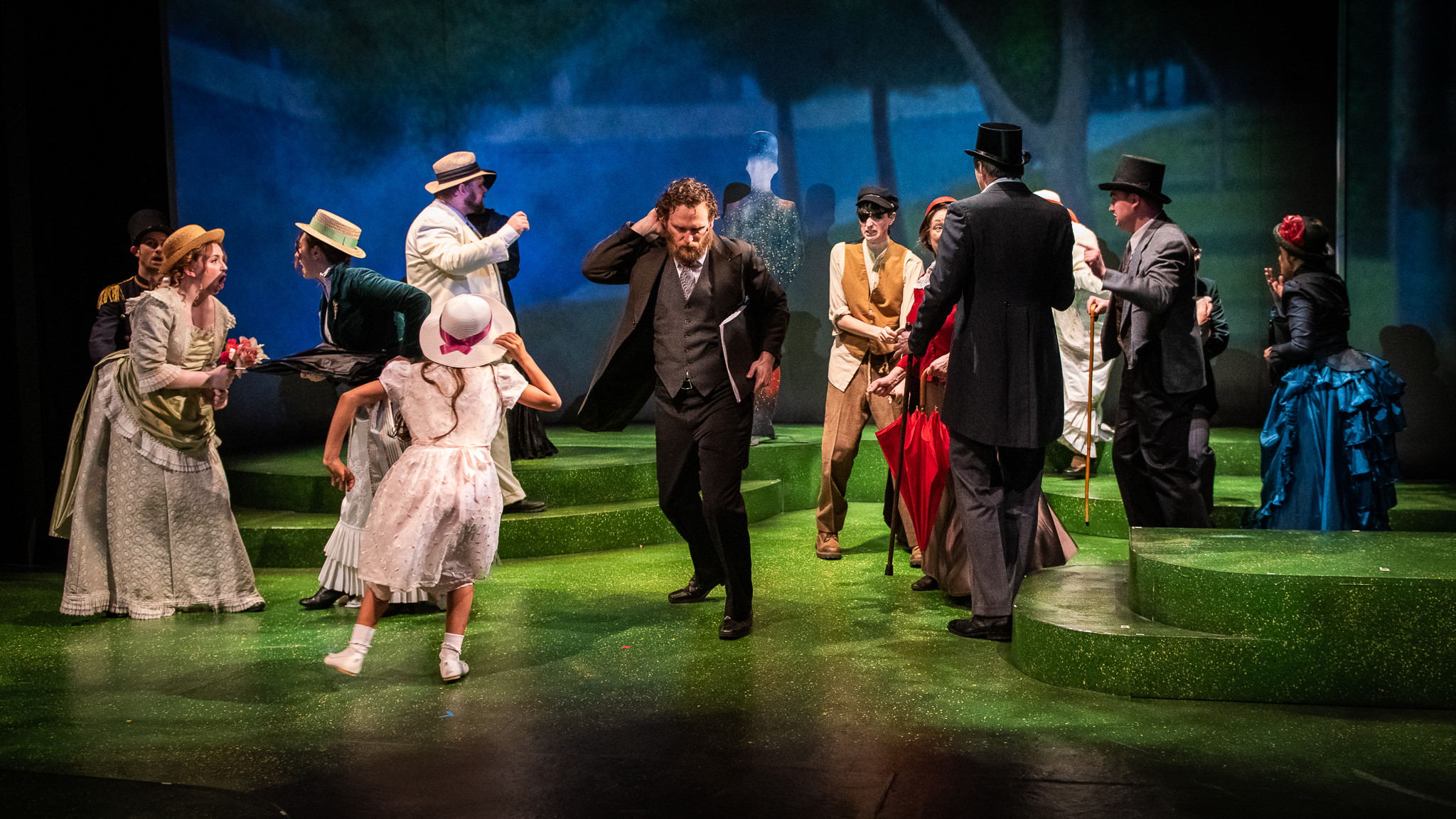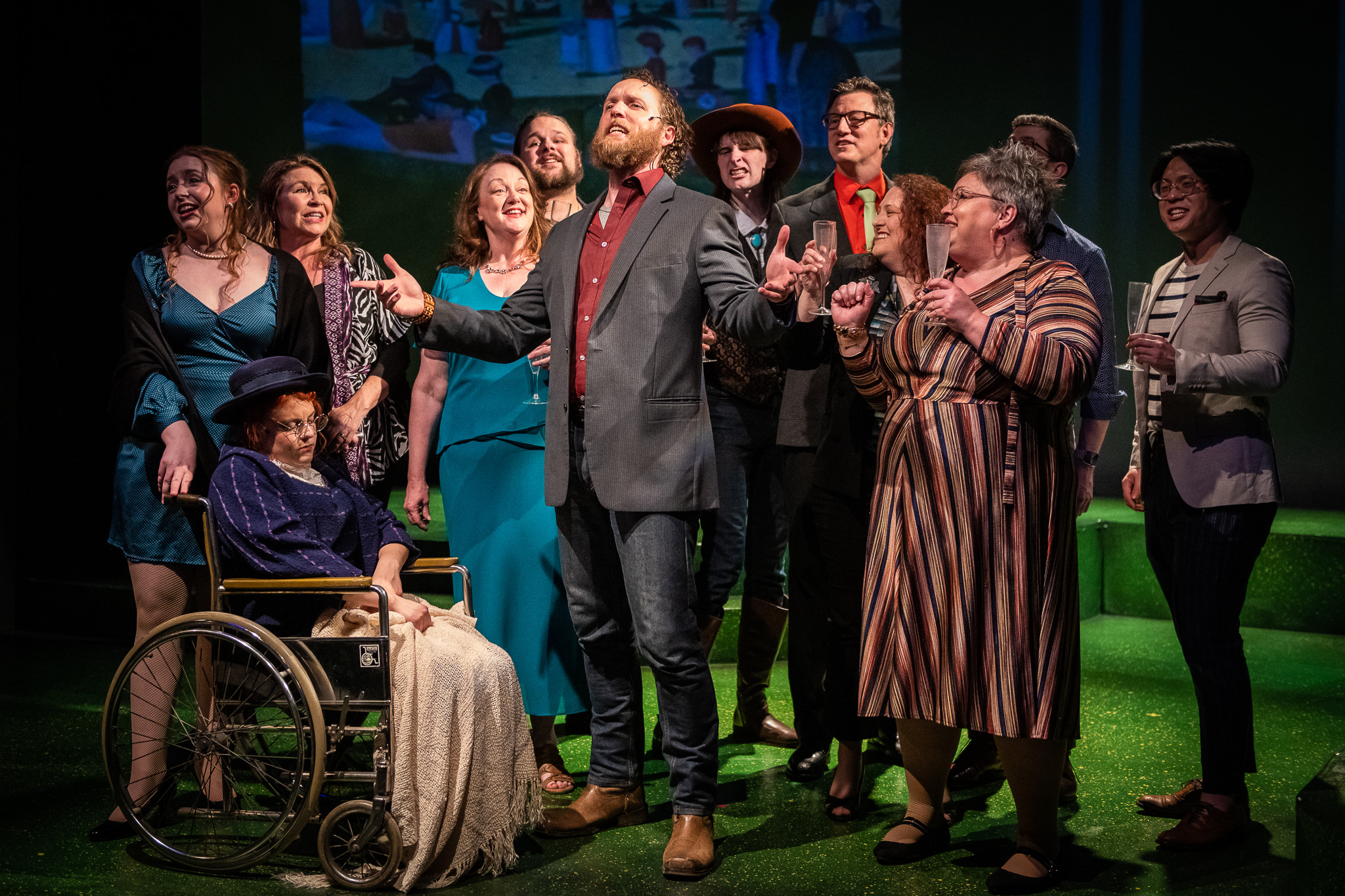 | | |
| --- | --- |
| Name | Role |
| Brian Pucheu | George |
| Jacqueline Tardanico | Dot/Marie |
| Max Lopuszynski | Franz |
| Cece Leavitt | Old Lady/Blair |
| Graham Arthur Blair | Soldier/Alex |
| Savannah Lynn | Celeste 1/Waitress |
| Daire Byrne | Celeste 2/Elaine |
| Kristie (Kiki) Werner | Mrs/Nurse/Harriett |
| Stacie Hart | Yvonne/Naomi |
| Britt Boyd (called) | Freida/Betty |
| Don Zheng | Louis/Billy Webster |
| Doug Fahl | Jules/Bob Greenberg |
| James Webster | Mr/Lee Randolph |
| Miles Wingett | Boatman/Charles Redmond |
| Juliette Haroon | Louise |
| — | — |
| James Lapine | Writer |
| Stephen Sondheim | Composer and Lyricist |
| Michael Starobin | Orchestrator |
| Harry Turpin | Director |
| John Allman | Musical Director |
| Tatiana Boggs | Assistant Music Director |
| Valerie Reid | Stage Management |
| Mark Chenovick | Production Design |
| Beth Moursund | Sponsor |