Elevator Thoughts (aka Tweet): House of Hearts burlesque cabaret show at Can Can Culinary Cabaret. Very Moulin Rouge w/ all the luxurious red velvet trappings/tapestry. New larger (but still intimate) venue since the last time I saw a show here in 2019.
Synopsis from the Theatre: All peace is disrupted in the Land of Broken Hearts when Queen Astral's daughter, Aurora (Shadou Mintrone), falls in love with the town fool, Puck (Jonathan Betchtel), at the Broken Hearts Ball, the fastidious annual gathering where speaking or feeling love is forever banned and punishable by death. Luna (Jasmine Jean Sim) tries to contain the peace and order by convincing the Queen to have mercy and a change of heart to reverse the archaic laws she once created that would subject her very own daughter to death. When the chaos unravels, will the love escape the grasp of the Queen's tortured past and prevail to save her very own daughter? Your presence at the House of Hearts will reveal the answers to these curiosities and more.
Reviewed Performance: 1/19/23
Type: Dinner Cabaret Show
World Premiere: Likely – I think most of their shows are produced new in-house
Awards: None, which is expected for world premieres
Defined Plot/Storyline: Like most dinner shows, there was no well-defined plot. The story was more of a framework for each act.
Live Band/Orchestra: No
Recommendation: See it if you like burlesque, cabaret, Teatro ZinZanni, Triple Door (especially Verlaine & McCann), or dinner shows.
Was This the First Time I Saw a Production of this Show: This is the first time I saw this production, but I previously saw Bon Bon at their previous location years ago.
Rating Compared to Other Shows with the Same Production Value:
4 Stars (Out of 5 Stars)
Equity Actors: Not tracked in shows like this
Length: Less than 90 minutes
Intermission: There were two 5-10 minute intermissions
Other Rave(s) Not Mentioned in Elevator Thoughts
Energy: Kudos to Puck (Jonathan Betchtel) the jester for his energy emceeing the show … on a Thursday nonetheless!
Cabaret Musical Song: This show included singing and I was pleasantly surprised to hear them perform the classic song "Don't Tell Mama" from the Cabaret musical. It was very fitting for a show like this.
Jester in Training: Puck picked a cute guy Noah from the audience to be his jester-in-training. Surprisingly, Noah was a really good sport about it and even had some moves.
Rant(s)
Bass: Call me an old fart, but the bass was too loud.
View: While their new venue ads more seats in the house, some seats now have a poorer view. I don't recommend sitting far away from the center … no matter how inviting the cozy corner table looks! You'll miss the view from the other side of the room. The show started at 7PM but they recommended you arrive at 6-6:30 PM for better seats. Don't worry, you can order/eat food and drinks while you wait for the show to start.
Theatre Company: Can Can Culinary Cabaret
Venue: Can Can Culinary Cabaret
Venue Physical Address: 95 Pine St, Seattle, WA 98101
Price: Medium Expensive
Ticket Affordability Options: I couldn't find any but that's expected for dinner shows since they're usually for-profit unlike traditional play/musical theatres.
Dates: January 12 to March 26, 2023
Seating: General admission that is assigned by a host(ess) like in a restaurant. You can also purchase upgraded tickets to guarantee a better seat.
Parking: I usually walk or transit anywhere near Pike Place Market. Street parking is typically difficult around here. I think the cheapest evening garage lot is Pike Place garage (1531 Western Ave P, Seattle, WA 98101).
Like/Comment/Share my Social Media Posts About this Performance:
Instagram | TikTok | Facebook | Twitter | YouTube
Buy a Ticket or Learn More:
Other Video +/- Pictures: See pictures in video and under video by Nate Watters
Cast and Production Team: See below pictures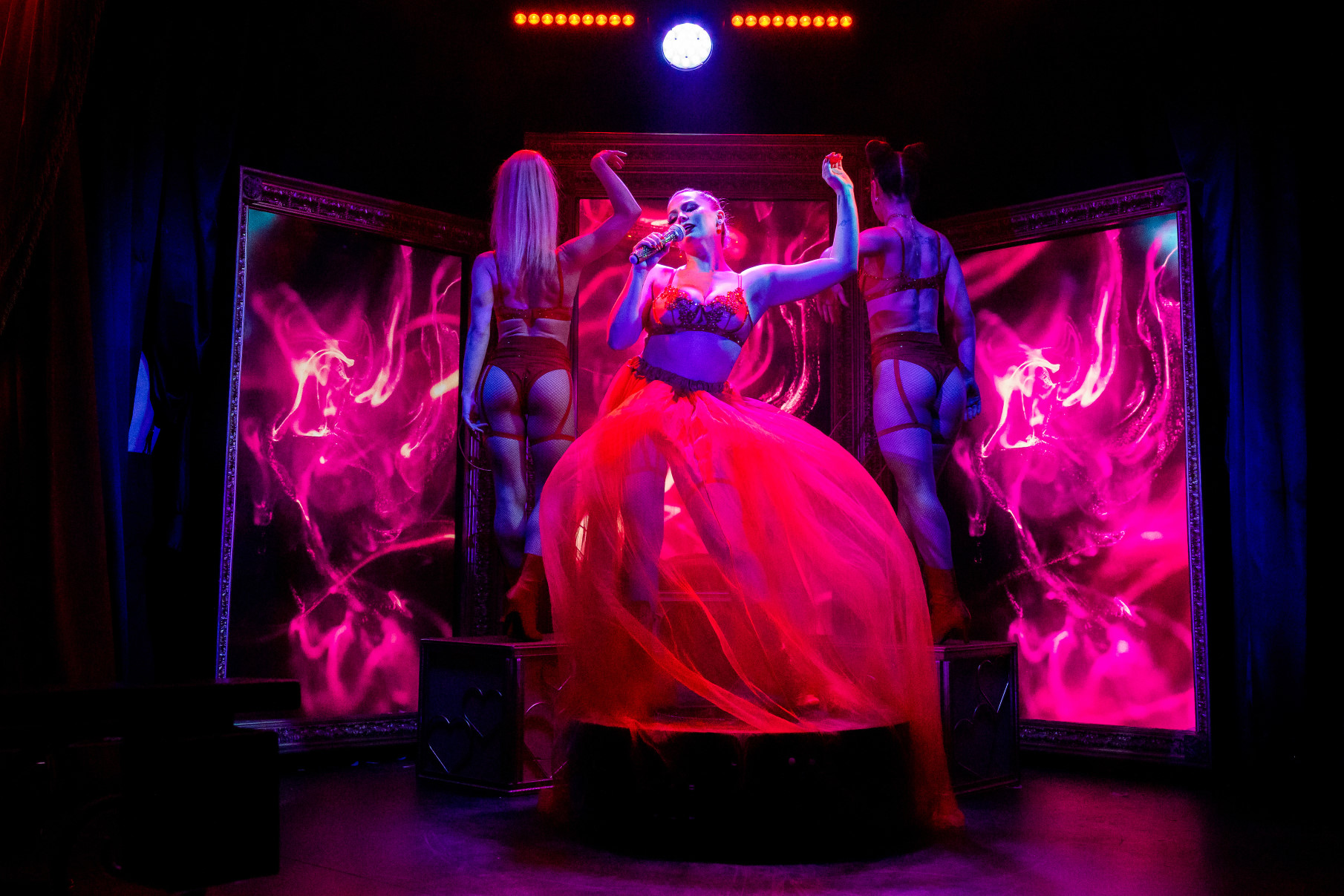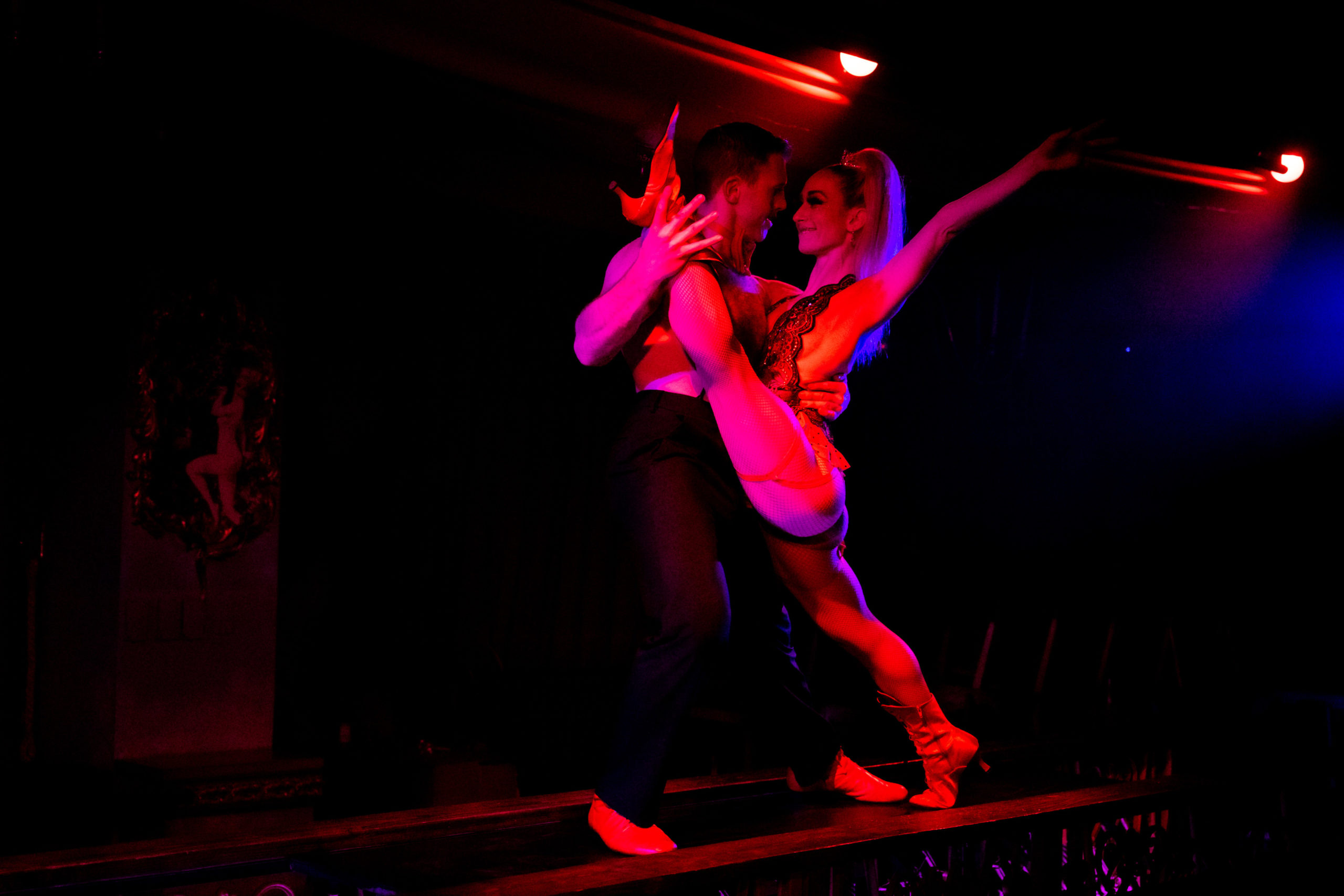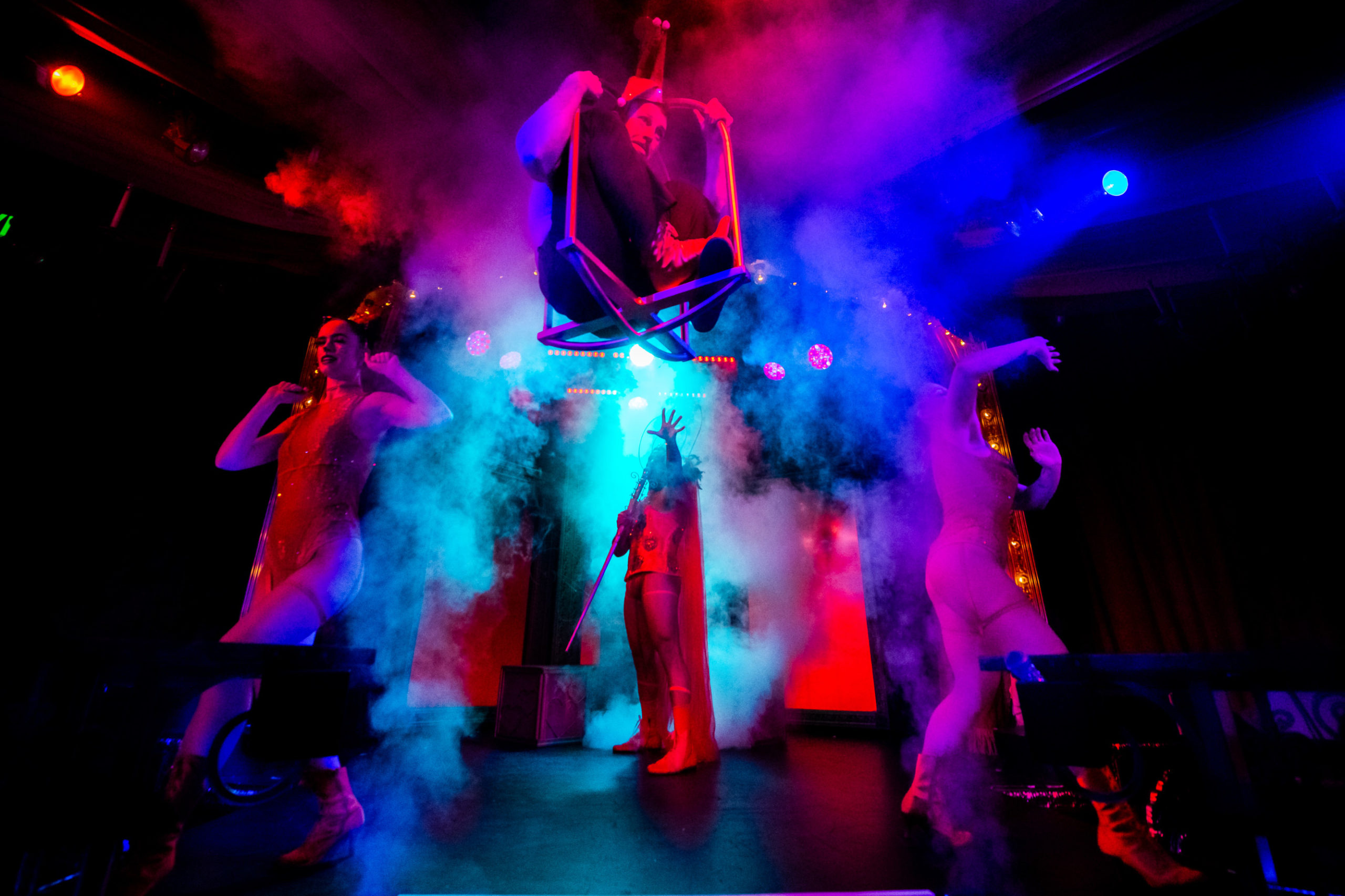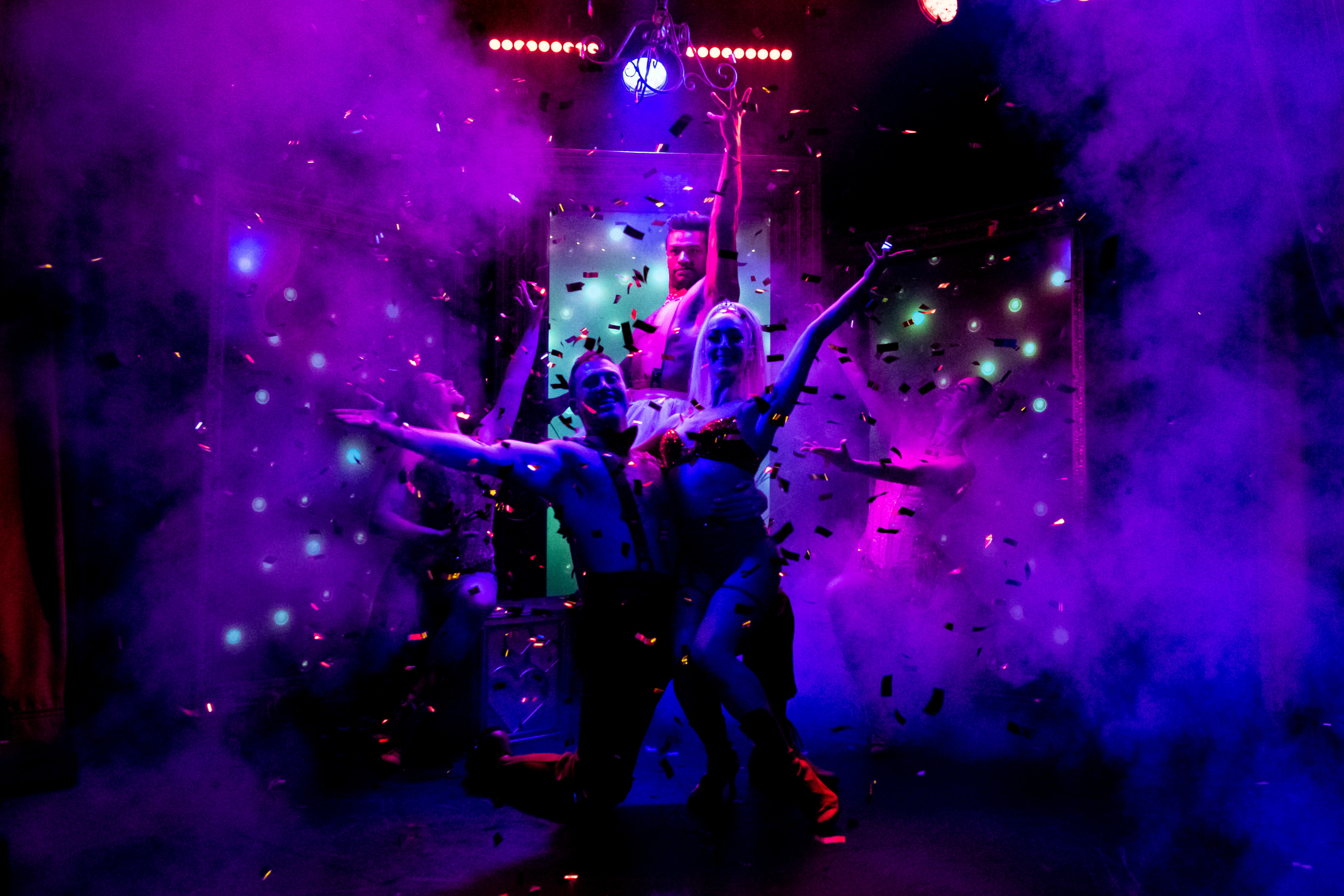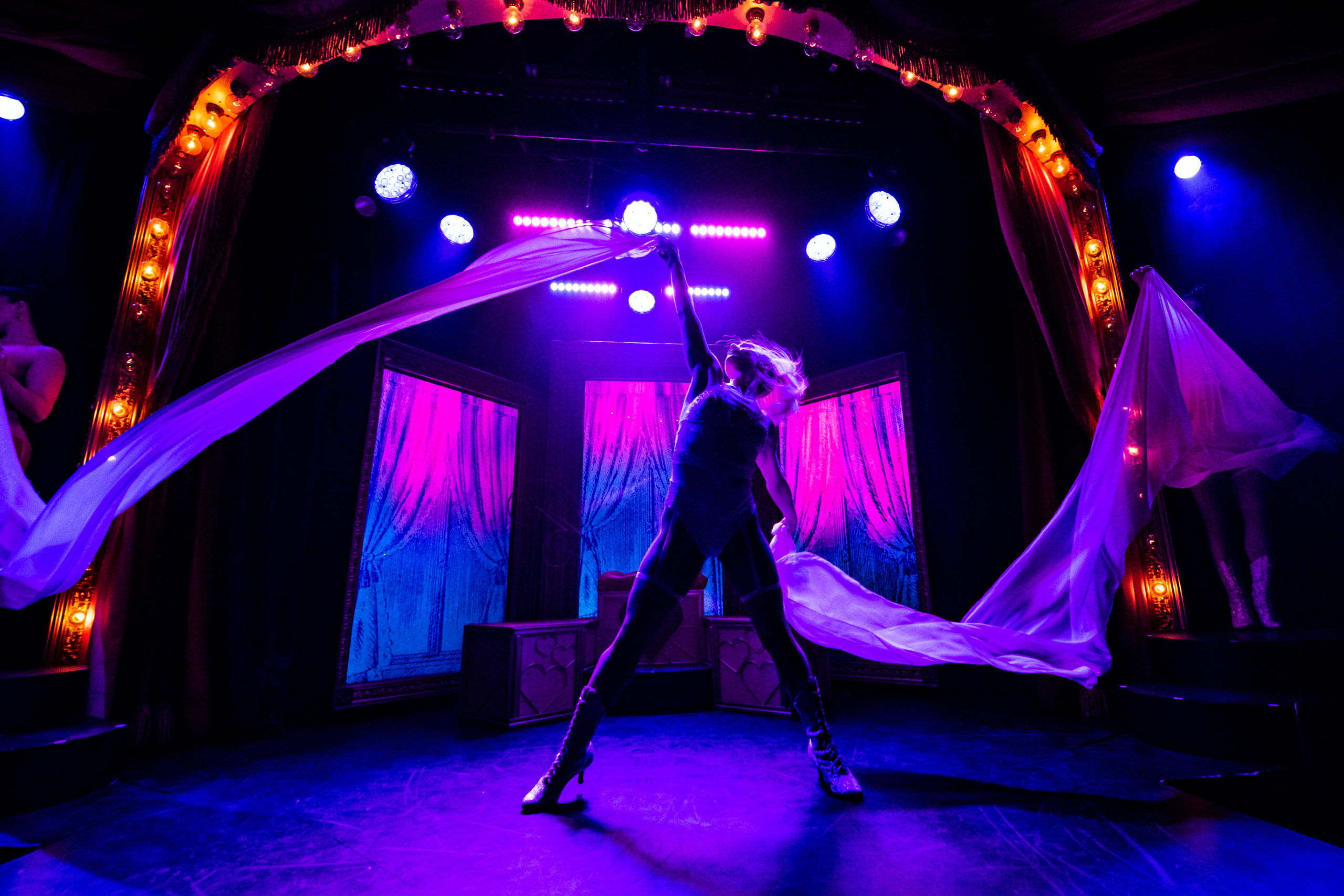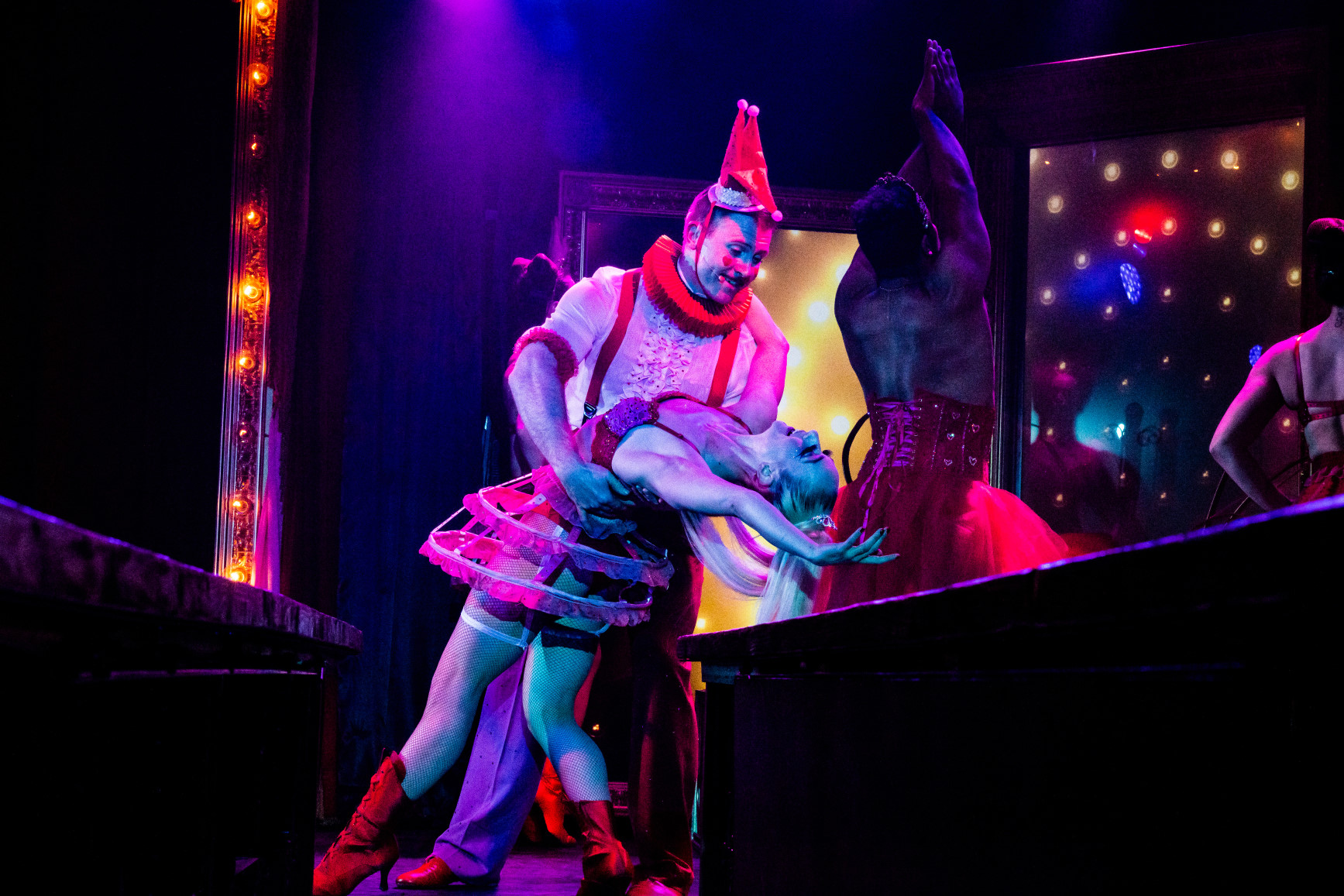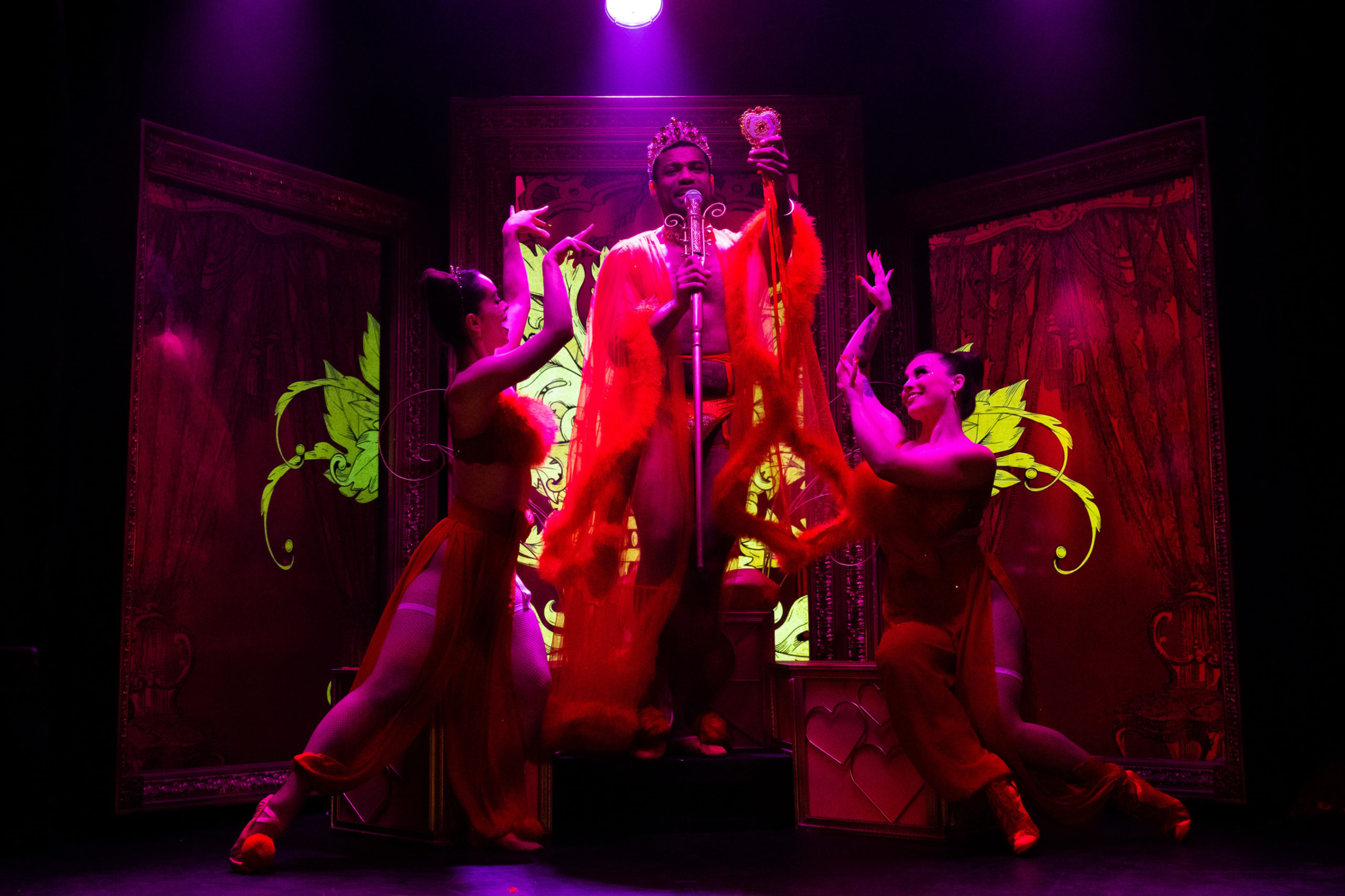 | | |
| --- | --- |
| Name | Role |
| Jonathan Betchtel | Puck |
| Shadou Mintrone | Aurora |
| Jasmine Jean Sim | Luna |
| Richard Peacock | Queen Astral |
| Sasha Voyt | Persia |
| — | — |
| Chris Pink | Artistic Director and Founder |
| Fae Pink | Choreographer |
| Jonathan Betchtel | Co-Producer and Emcee |
| Shadou Mintrone | Co-Producer and Costumes |
| Fae Pink & Dave Pezzner | Soundtrack |
| Robert Matos | Lighting and Sound Production |
| Jerena Layacan and Britta Baer-Simon | Light and Sound Technician |
| Robert Aguilar | Lighting Designer |
| Nate Watters | Photography |
| Vicente T. Capala lll | Videography, Graphic Design and Marketing |