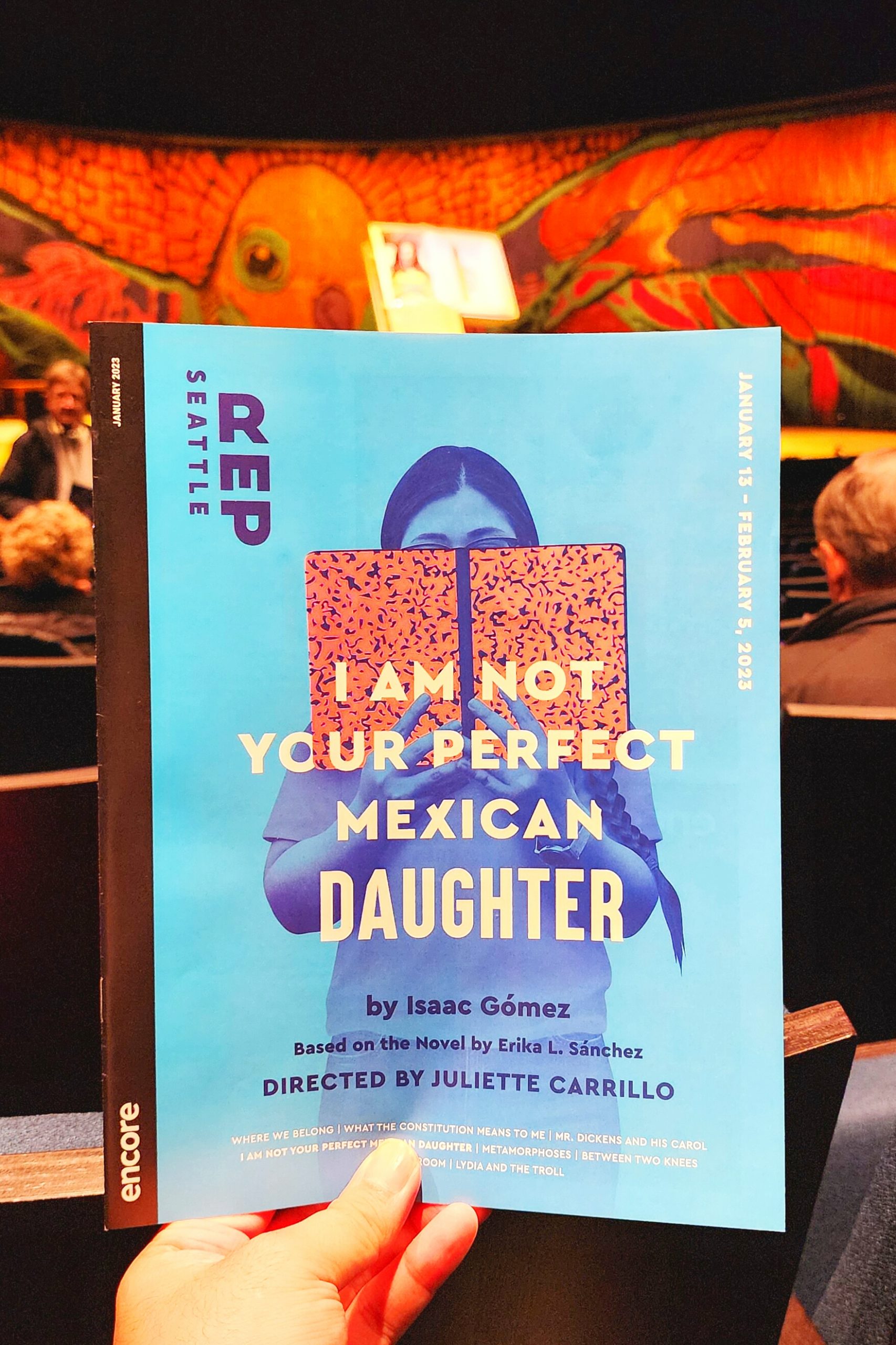 Elevator Thoughts (aka Tweet): I Am Not Your Perfect Mexican Daughter play based on the book at Seattle Rep. Diverse audience/cast takes me back to San Antonio. Sly, wry, and unexpected-but-well-timed comedic quips to the 4th wall. Deliciously dramatic Quinceanera climax right before intermission.
Synopsis from the Theatre: As she grieves the death of her older sister, Júlia Reyes faces pressure to put her own dreams of becoming a writer on hold. She finds herself caught between her family's expectations and the less than perfect life she grapples with every day as a 15-year-old growing up in Chicago. A rich and poignant exploration of how to transcend your circumstances while remaining true to who you are.
Reviewed Performance: 1/18/23 on opening night
Type: Play
World Premiere: No
Awards: None for the stage adaptation but several for the book
Defined Plot/Storyline: Plot was semi-defined. It felt more like several chronologically consecutive stories and not one big story. But I guess that's real life!
Recommendation: See it especially if you have any connection to Mexican American culture
Was This the First Time I Saw a Production of this Show: Yes
Would I See It Again 3 Years from Now: Maybe
Rating Compared to Other Shows with the Same Production Value:
4.5 Stars (Out of 5 Stars)
Equity Actors: All actors are Equity but all understudies are not
Length: It felt a little long at 2.5 hours
Intermission: Yes
Other Rave(s) Not Mentioned in Elevator Thoughts
Romantic Scenes: Unlike the first act, the second act included more romantic comedy scenes, which I'm usually a sucker for. The main character Julia (pronounced in Spanish who-lee-yah) told the 4th wall that she felt like Julia Roberts. The non-explicit sex scene was funny and well-executed.
Mystery: I didn't guess the mystery correctly about Olga's secret life. That probably bodes well for the play.
Depression: I appreciated how they touched on mental illness especially when there's a genetic predisposition. It's a taboo subject in immigrant family culture … let alone American culture! I only wish they showed the audience ways to manage the depression.
Rant(s)
Microphones: Did Seattle Rep stop using microphones or has it always been like this? I noticed ths same thing in their last production. Update 1/21 PM: One of the actors messaged me (thank you!) that Seattle Rep doesn't typically use microphones on their actors in plays … which baffles me! They likely use them for musicals though.
Hospital Scene: There was a major scene in a hospital that felt forgotten once the scene was complete. It was a major event in one of the characters' life and the next scene felt like nothing critical happened at all.
Other Thought(s)
Missing Envelope: I think a second large envelope was supposed to fall from the ceiling in the second act. If there was a technical malfunction, kudos to Karen Rodriguez for the good improvised save.
Mom: I wonder how the play's portrayal of Julia's mom compares to the book. The mom in this play needed to chill out! She seemed more like an evil stepmother than a biological mother. I still don't understand why she treated Julia worse than Olga especially with the twist at the end that revealed the mom's background. I also felt like their reconciliation was too easy and sudden given her terrible treatment throughout the play.
Ceiling Furniture: There was an odd transition that felt out of place when a chairs and a dining table were lowered from the ceiling. The juice wasn't really worth the squeeze for this advanced transition especially with the distracting visible cables. I think they would have been better off manually wheeling in the furniture from backstage.
Theatre Company: Seattle Repertory Theatre
Venue: Seattle Repertory Theatre
Venue Physical Address: 155 Mercer St, Seattle, WA 98109
Price: Medium
Ticket Affordability Options:
Ask the theatre if there are discounts associated with your employer, school, or alma mater.
Dates: January 13 to February 5, 2023
Seating: Assigned Seating
Parking: There are paid lots and paid street parking. I usually park on Mercer to the West of 1st Ave. There's usually also a lot of street parking around Safeway. If there's an event in Seattle Center or Climate Pledge Arena, street parking is usually limited and much more expensive. In those cases, I'll park further north up on Queen Anne Hill.
Like/Comment/Share my Social Media Posts About this Performance:
Instagram | TikTok | Facebook | Twitter | YouTube
Buy a Ticket or Learn More:
Other Video +/- Pictures: See pictures in video and under video by Nate Watters.
Cast and Production Team : See below pictures
@showsiveseen "I Am Not Your Perfect #Mexican Daughter" #play based on the book at Seattle Rep. Diverse audience/cast takes me back to San Antonio. Sly, wry, & unexpected-but-well-timed comedic quips to the 4th wall. Deliciously dramatic Quinceanera climax right before intermission. Review + Photo Credit: showsiveseen.com/3348 #theatre ♬ Bidi Bidi Bom Bom – Selena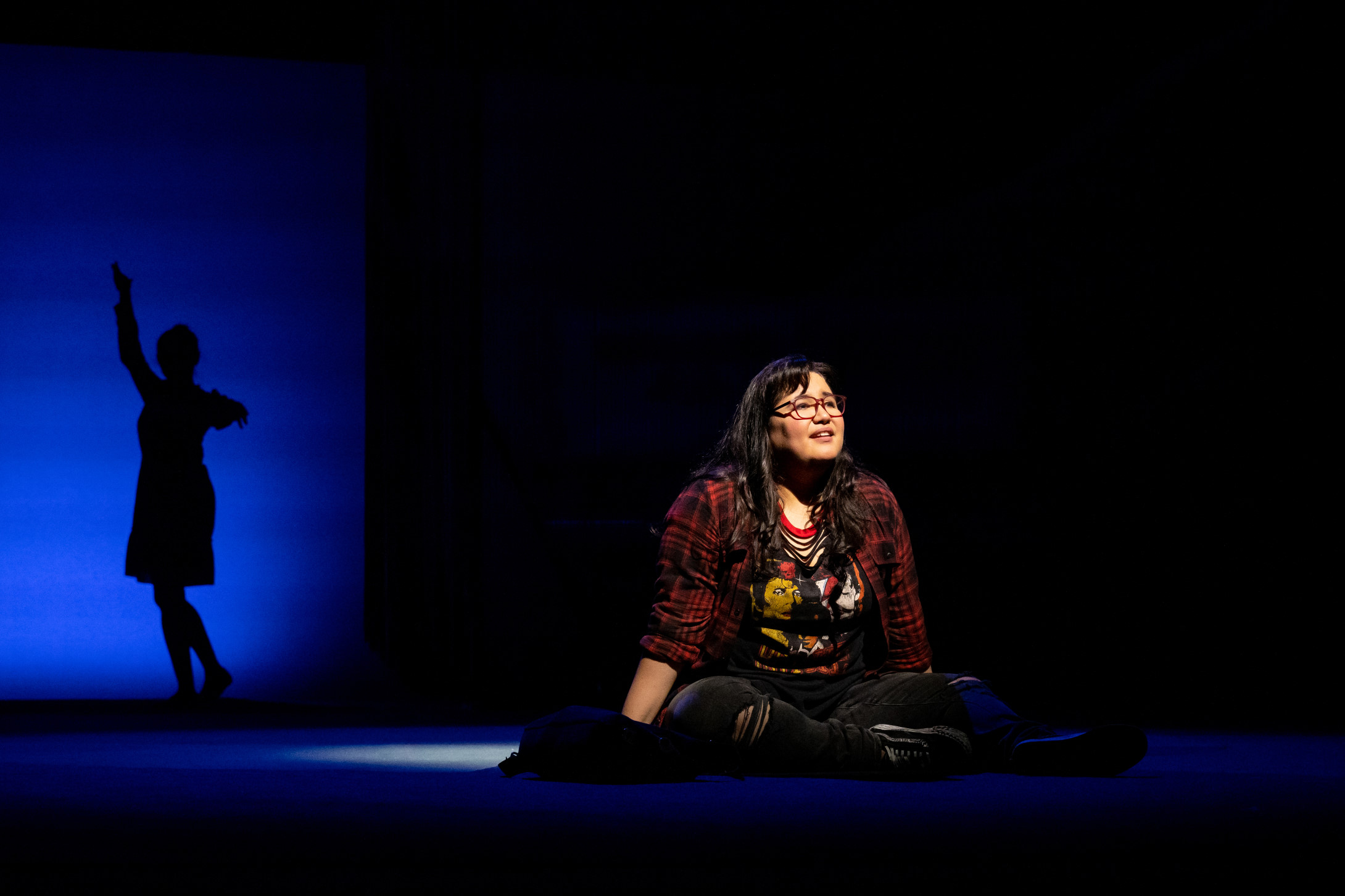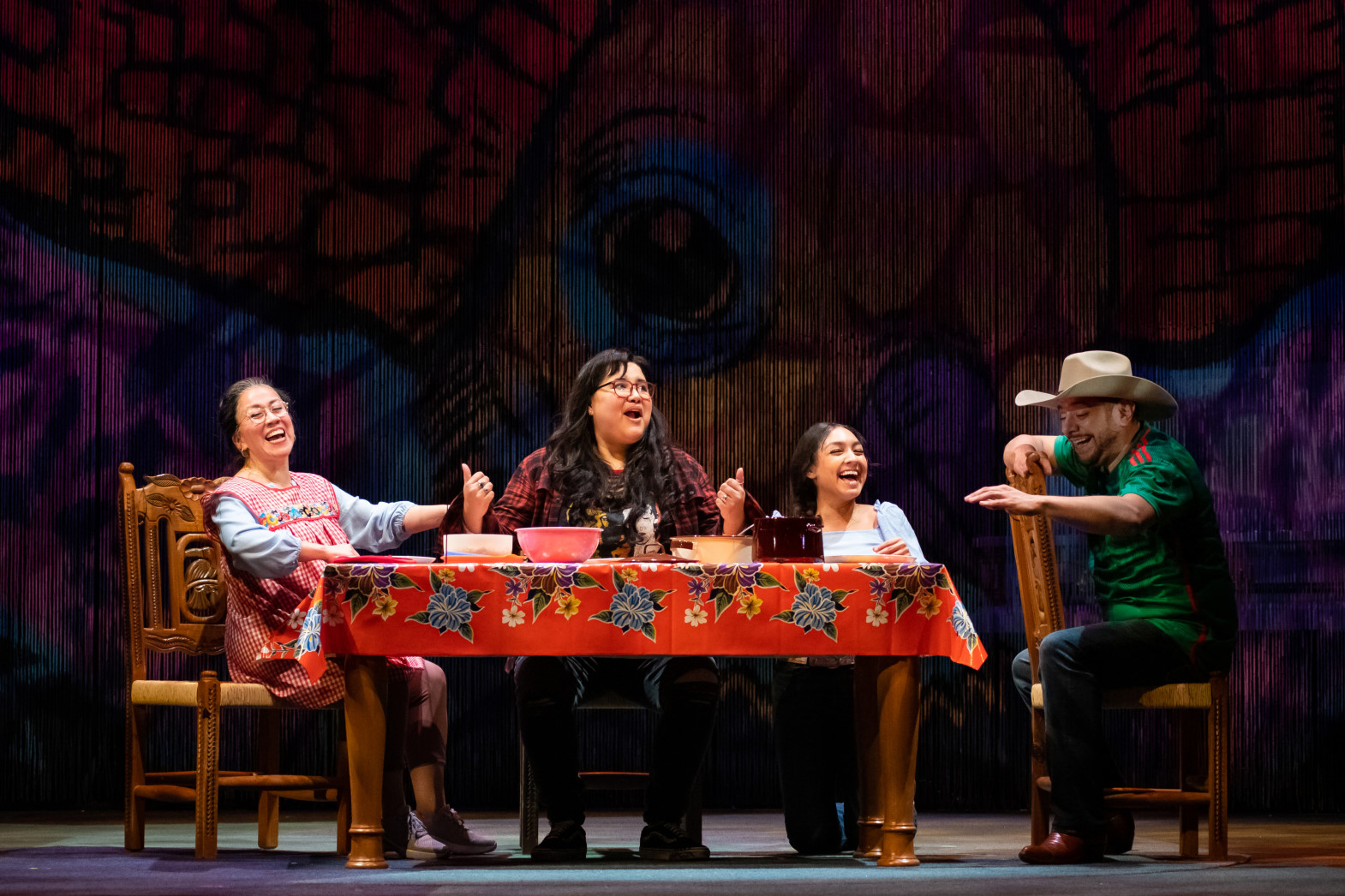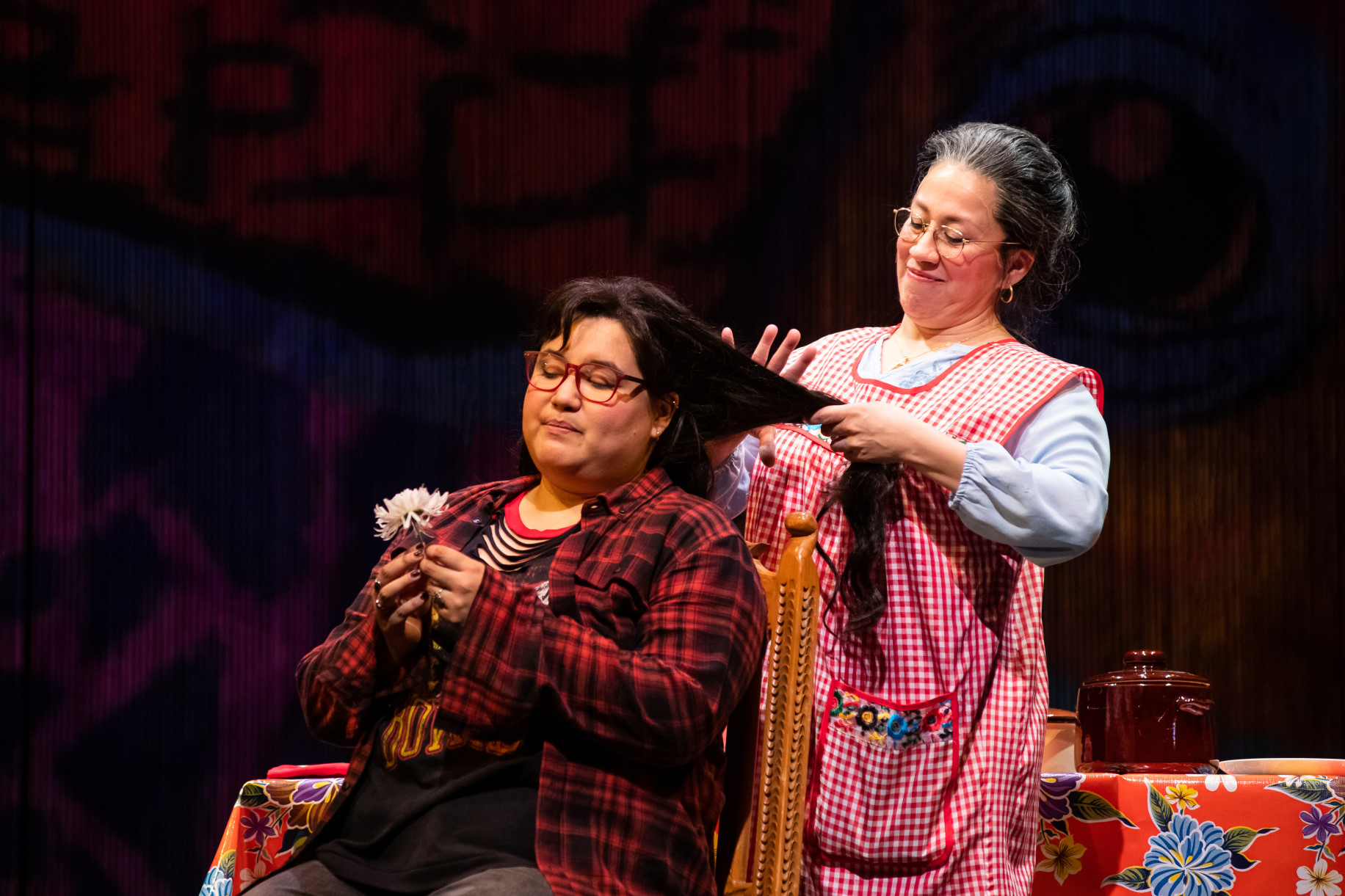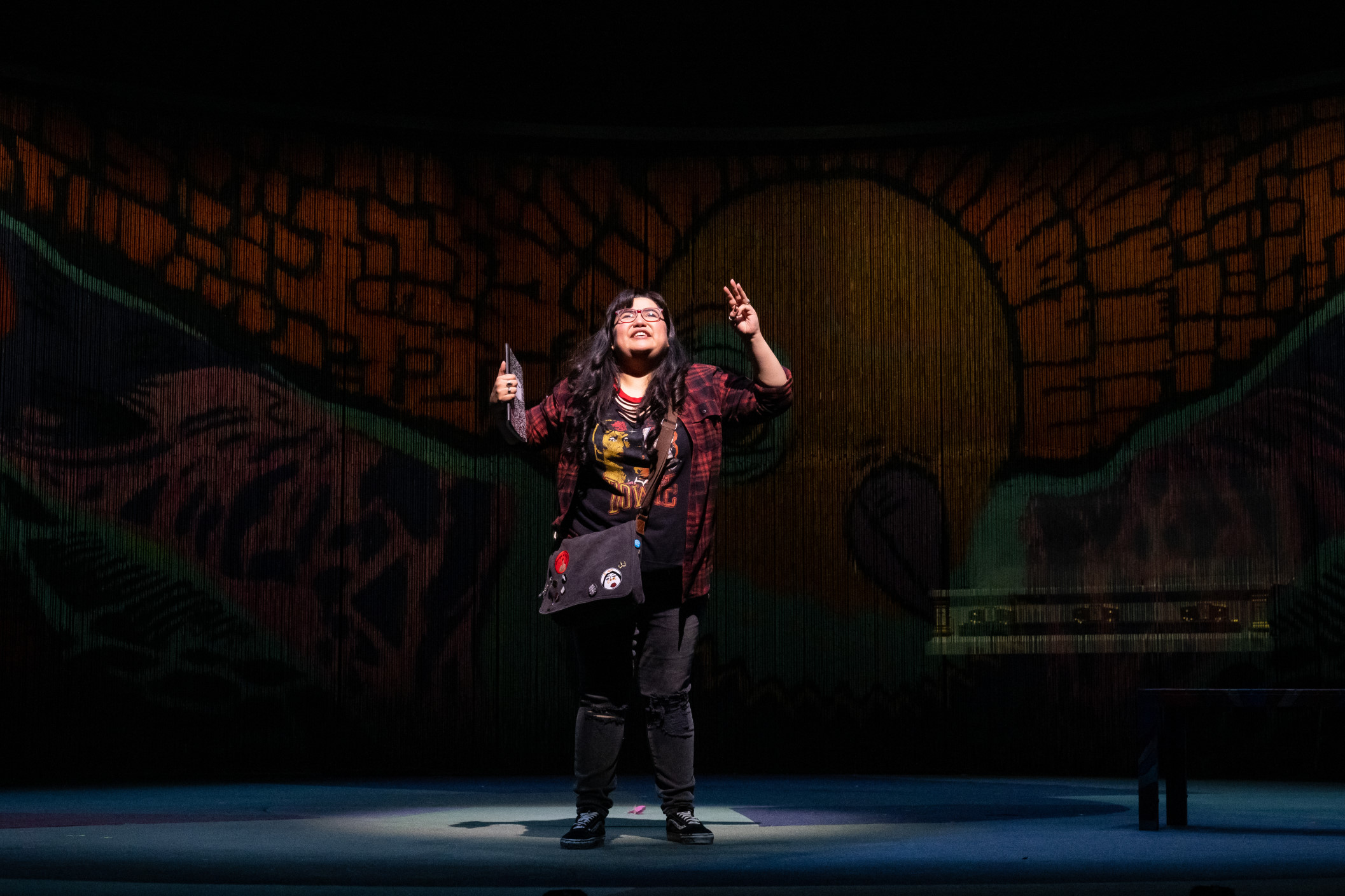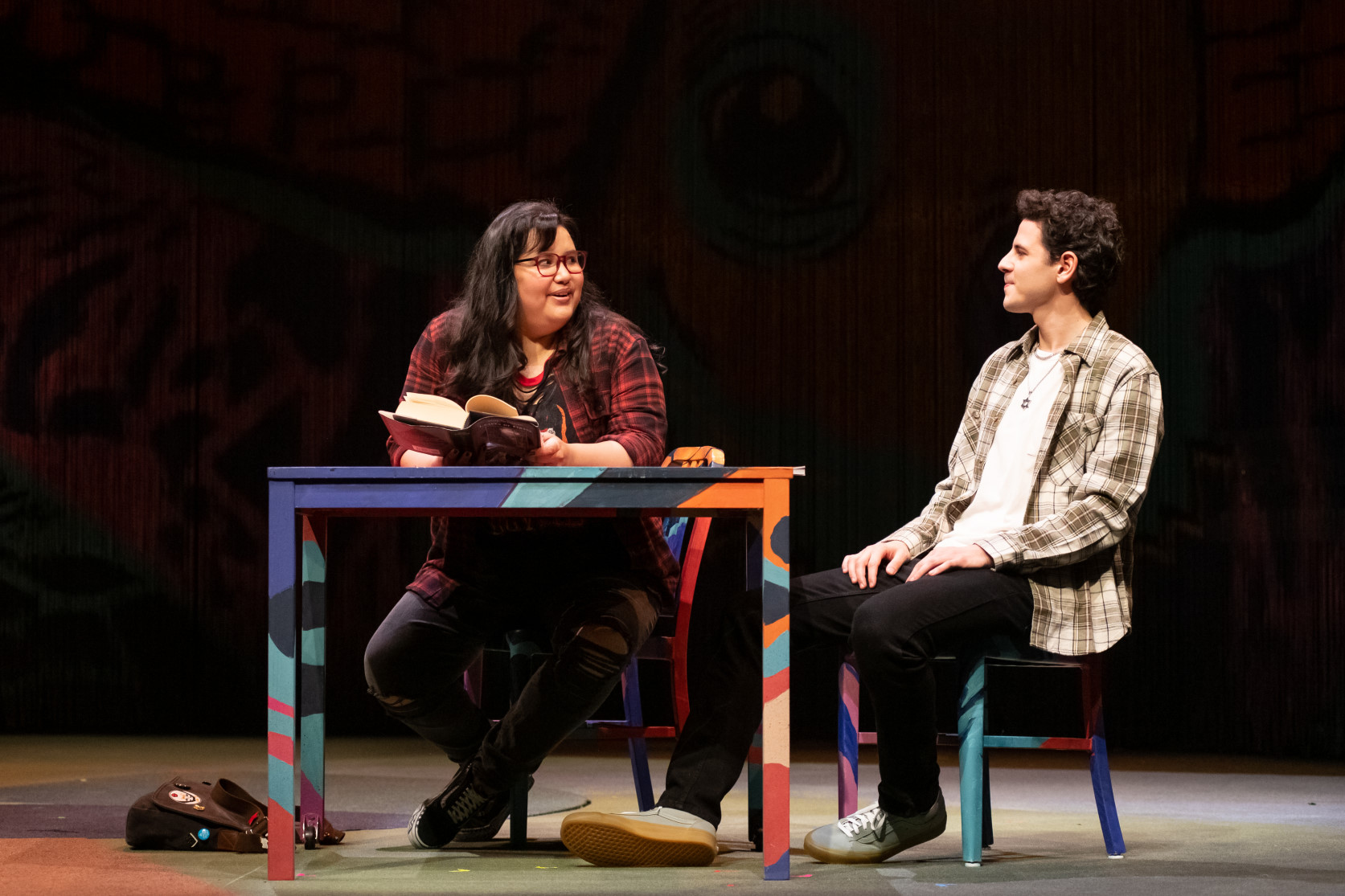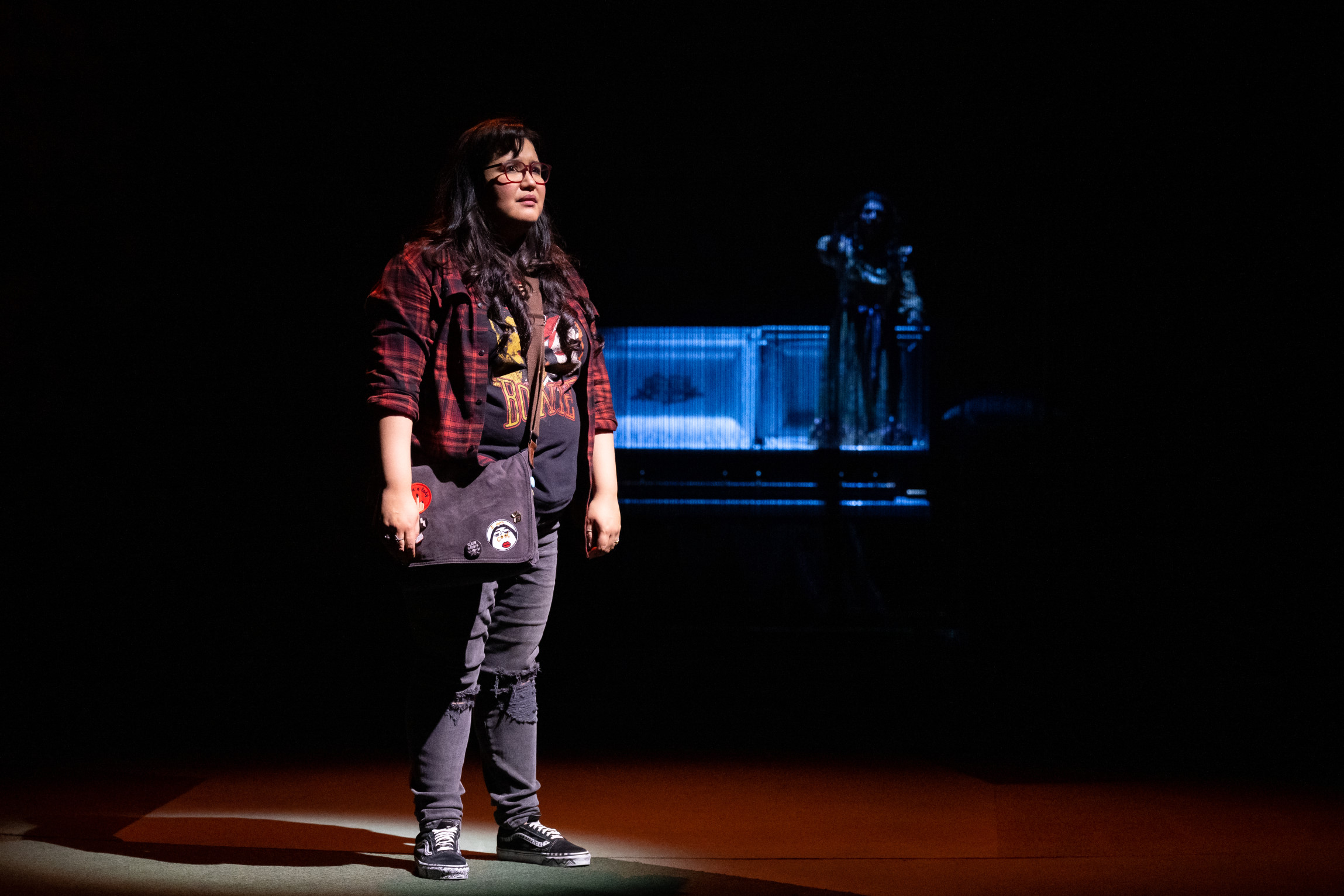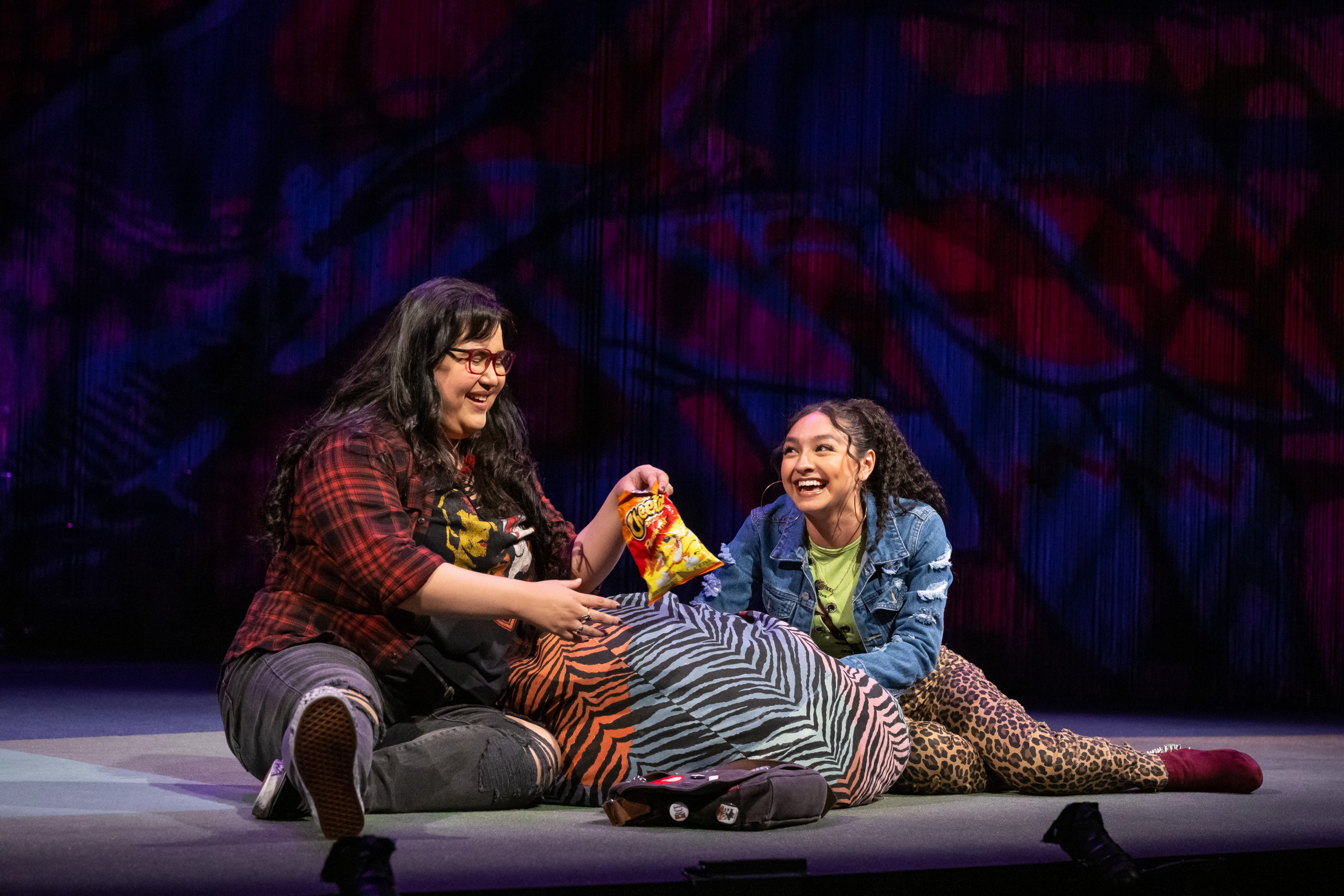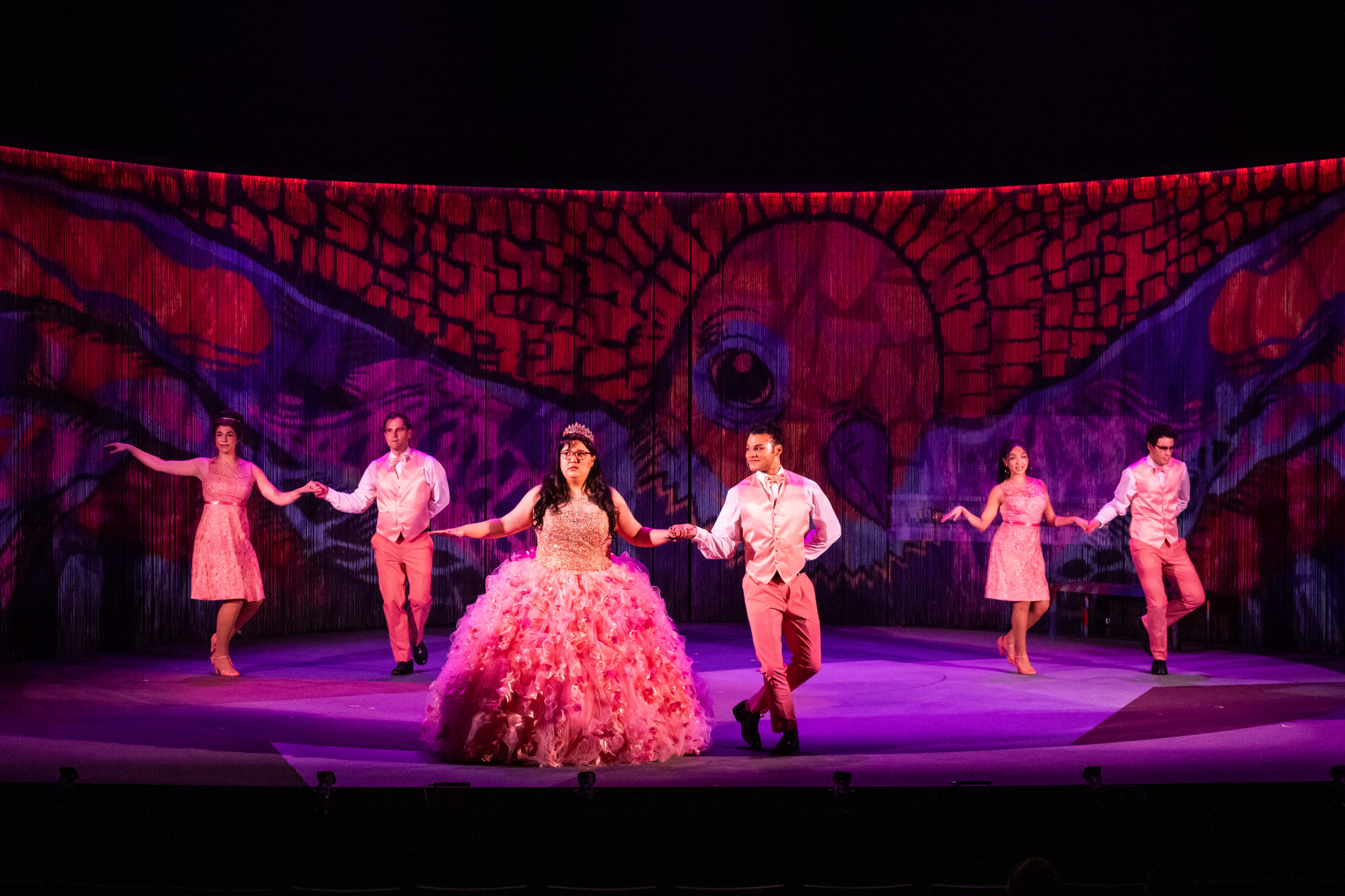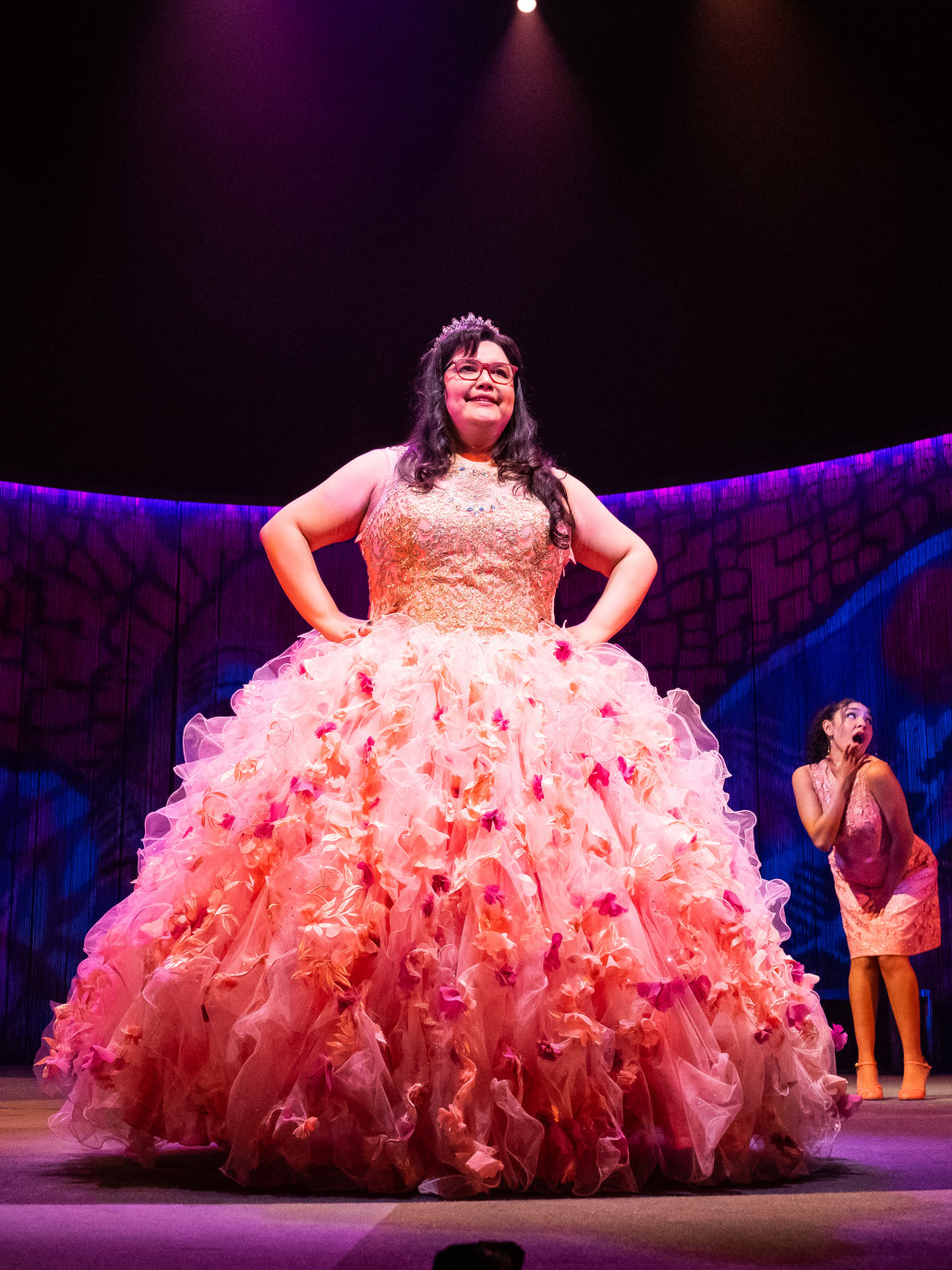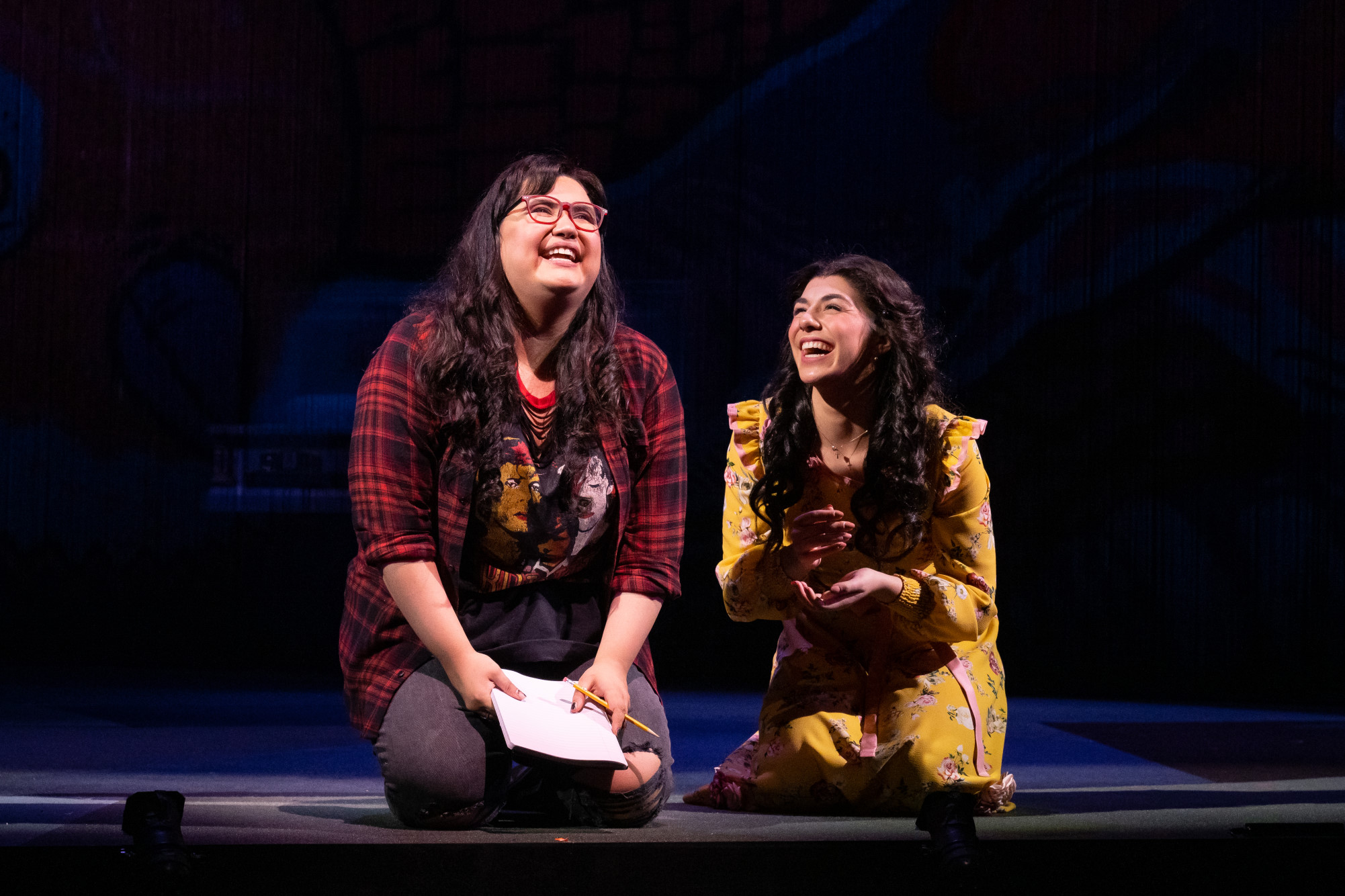 | | |
| --- | --- |
| Role | Name |
| Olga | Sofia Raquel Sanchez* |
| Júlia | Karen Rodriguez* |
| Amá/Mama Jacinta | Jazmín Corona* |
| Apá/Tio Chucho | Eddie Martinez* |
| Juanga/Esteban | Marco Antonio Tzunux* |
| Mr. Ingman | Aaron Blakely* |
| Connor | Michael Monicatti * |
| Lorena/Belen | Leslie Sophia Perez* |
| Understudy Apa | Jesse Calixto |
| Understudy Olga/Ama | Sophie Franco |
| Understudy Mr. Ingman | Drew Highlands |
| Understudy Julia/Lorena | Pilar O'Connell |
| Understudy Juanga/Connor | Jason Trevino |
| — | — |
| Scenic Designer | Efren Delgadillo Jr. |
| Costume Designer | Danielle Nieves |
| Lighting Designer | Robert J. Aguilar |
| Sound Designer and Composer | John Nobori |
| Intimacy Director | Jess K Smith |
| Vocal Coach | Kate Myre |
| Dialect Coach | Mischelle Lopez-Rios |
| Quincy Choreography | Isaac Gomez |
| Stage Manager | Stina Lotti |
| Assistant Stage Manager | Stefania Giron Zuluaga |
| Seattle Casting | Kaytlin Mcintyre & Shawna Grajek |
| Addtional Casting | X Casting (Victor Vazquez, CSA) |
| Playwright | Isaac Gomez |
| Novelist | Erika Sanchez |
| Director | Juliette Carrillo |
*Members of Actors' Equity Association, the Union of Professional Actors and Stage Managers in the United States