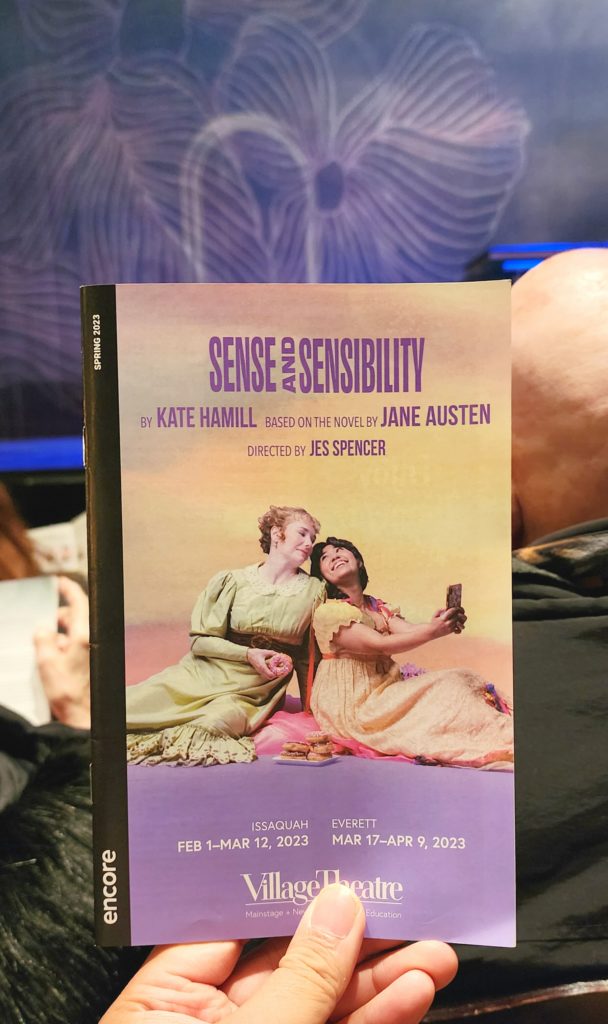 Giveaway: I'm giving away a free ticket to this show. See more details here. Congrats to Annabel!
Elevator Thoughts (aka Tweet): Sense and Sensibility play by Kate Hamill at Village Theatre. Jane Austen meets Gossip Girl. Cute, basic (in a good way), & girly romantic comedy. Loved it! Clips by Nyhuis Creative. #theatre
Synopsis from the Theatre: A playful new adaptation of Jane Austen's beloved novel follows the fortunes (and misfortunes) of the Dashwood sisters—sensible Elinor and hypersensitive Marianne—after their father's sudden death leaves them financially destitute and socially vulnerable. In a classic-modern mashup of the beloved Jane Austen novel, Sense and Sensibility revisits the 18th-century England of the iconic characters through a contemporary lens. Layered with smart comedy and zany antics, this playful new adaption comes to life in a delightfully indulgent production directed by Jes Spencer. Sensible Elinor and sensitive Marianne's fortunes become misfortunes after their father's sudden death leaves them financially destitute and socially vulnerable. Navigating societal pressures and relatable modern gossip, the two sisters learn to love while expressing their own sensibilities. Cheekily underscored by a contemporary mix of your favorite pop songs, Sense and Sensibility's simple beauty and timelessness is a breath of fresh countryside air.
Reviewed Performance: 2/10/23 on Opening Weekend
Type: Play
World Premiere: No
Awards: 2016 Off-Broadway Alliance Award
Defined Plot/Storyline: Yes
Recommendation: See it especially if you like Jane Austen or romantic comedies
Was This the First Time I Saw a Production of this Show: Yes
Would I See It Again 3 Years from Now: Yes if it was another Equity production
Rating Compared to Other Shows with the Same Production Value:
4.75 Stars (Out of 5 Stars)
Equity Actors: 3 but they were all good
Total Number of Actors: 10
Length (Including Any Intermission): 2.75 hours – The second act felt slightly long
Intermission: Yes
Other Rave(s) Not Mentioned in Elevator Thoughts
Ball: Once again, Village Theatre triumphantly put on a dazzling ball as they did in Cinderella, their previous production. The chandelier-like disco balls were a nice touch.
Drag: Nick DeSantis was a hoot as Mrs. Ferrars in drag. I looked forward to each of his over-the-top campy costumes like the stuffy "Michelin Man" dress and the crocodile boa.
Personified Animals: Village Theatre must have heard good feedback from their last show, Cinderella, when ensemble actors occasionally portrayed animals since they did the same thing in Sense and Sensibility. The barking dogs surprised me at first!
Stuffed Animals: Speaking of animals, I also looked forward to seeing each new stuffed animal that the youngest daughter Margaret Dashwood (portrayed by Sophia Franzella) played with in each of her scene.
Town Gossips: The town gossips were a clever way to narrate the story.
London Transition: The transition from simpleton country to glamourous city reminded me of scenes where midwestern country bumpkins arrive in Manhattan.
Understudies: Kudos to Nik Doner and Michael Wu for seamlessly filling in the roles of Calder Shilling and Richard Nguyen Sloniker respectively the day after opening night.
Cliffhanger: The end of the first act was executed dramatically. I liked how they resumed the second act at the exact same scene.
Design: The lighting design, scenic design, and costume design were well-coordinated in the same beautiful feminine motif of pastel watercolors w/ warm lighting. The giant papier-mâché flowers conveyed a wholesome countryside cottage feel.
Drawing: The reveal of what Edward (or was it Elinor?) drew at the beginning of the play was funny. I doubt audience members in the back could see it though…
Cast Doubling: I'm usually not a fan of extensive cast doubling especially when it's difficult to discern between characters. But when done successfully, I think it showcases the actors' range of abilities. In particular, the understudies' switched well from the awkward stiff personalities of Colonel Brandon and Edward Ferrars.
Modern References: It was fun seeing the actors wear or use modern props and costumes in this regency era production. I saw headphones, martini glasses, airport luggage, sneakers, capris, cowgirl frills, a hoodie, a Gucci logo, a steering wheel, leopard print, a letterman jacket, and a windbreaker. Modern songs were also integrated throughout the show like Celine Dion. Most of the songs were in the style of Postmodern Jukebox.
Rant(s)
Phones: While I enjoyed seeing modern props in this regency era play, the cell phones were over showcased. Too many theatre productions use cell phones as an easy crutch to add a modern flair to shows that take place in a pre-modern era. However, it was clever for the horse carriage driver to text while driving.
Theatre Company: Village Theatre
Venue: Village Theatre
Venue Physical Address: 303 Front St N, Issaquah, WA 98027 or 2710 Wetmore Ave, Everett, WA 98201 depending on your performance date
Price: Medium-Expensive
Ticket Affordability Options: Check out their discount tickets page. TodayTix and Goldstar usually offer good options too.
Dates: February 1 to April 9, 2023
Seating: Assigned Seating
Parking: Free street parking and some free parking lot. Lot parking is pretty difficult to find though. I've basically given up on that. I usually end up parking on Rainier Boulevard North. As a last resort, I think you can always find parking at the library but it's a little far. Remember, there's a bottom floor parking lot under the library's main parking lot that most non-locals don't know about.
Like/Comment/Share my Social Media Posts About this Performance:
Instagram | TikTok | Twitter | Facebook | Youtube
Buy a Ticket or Learn More:
Other Video +/- Pictures: Performance clips in TikTok video are by Nyhuis Creative. Pictures under video are by Angela Sterling Photography.
Cast and Production Team: See after pictures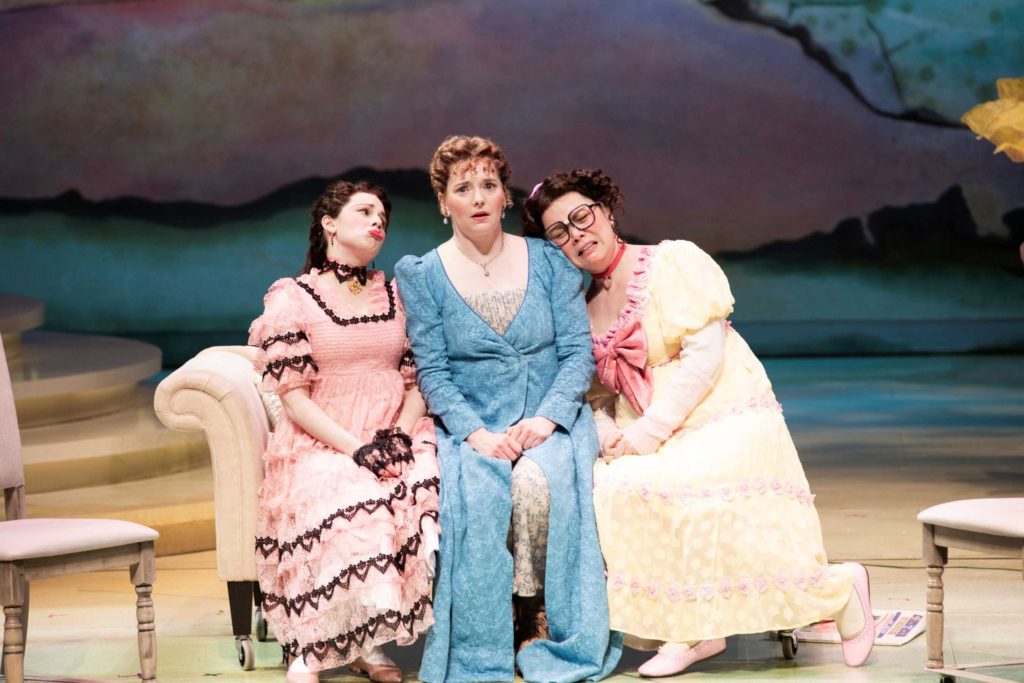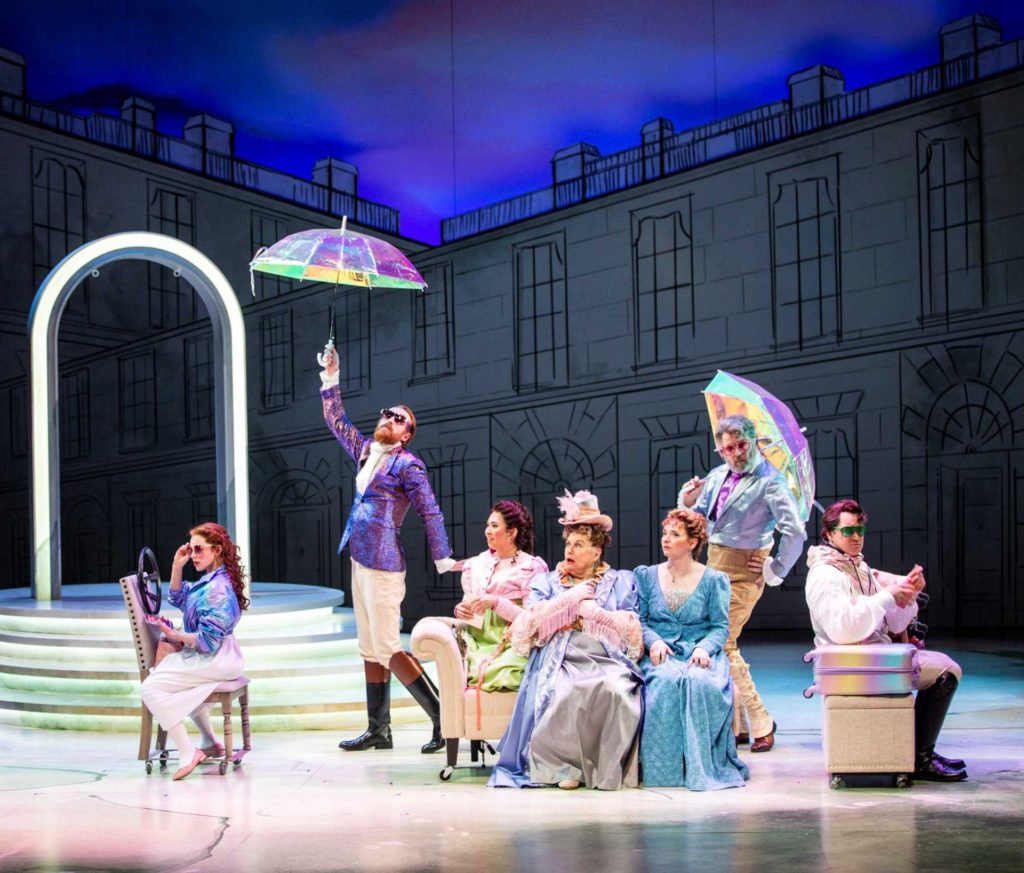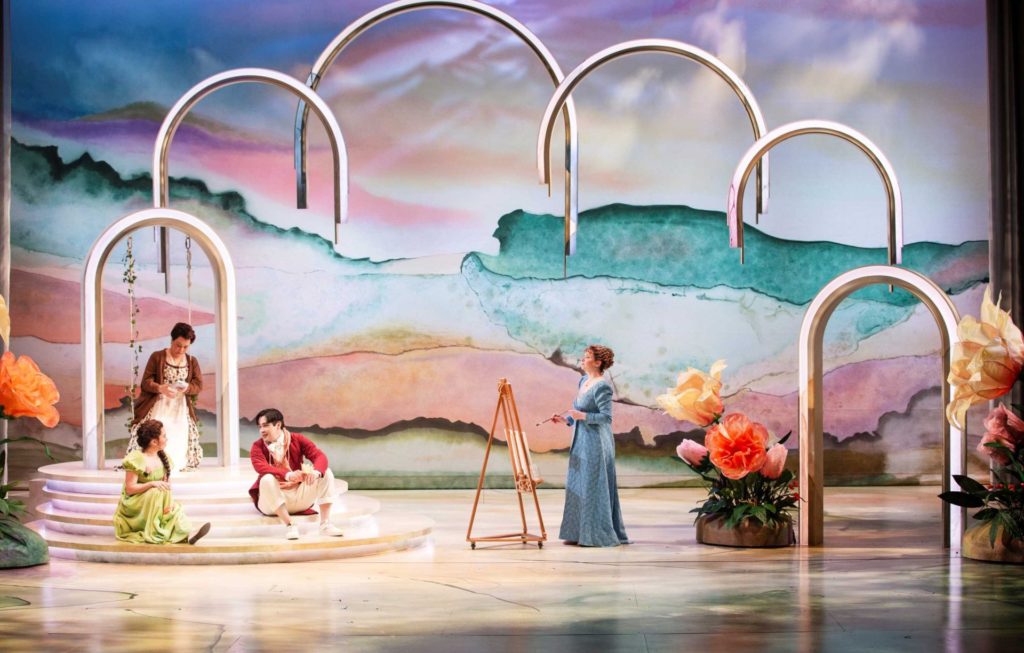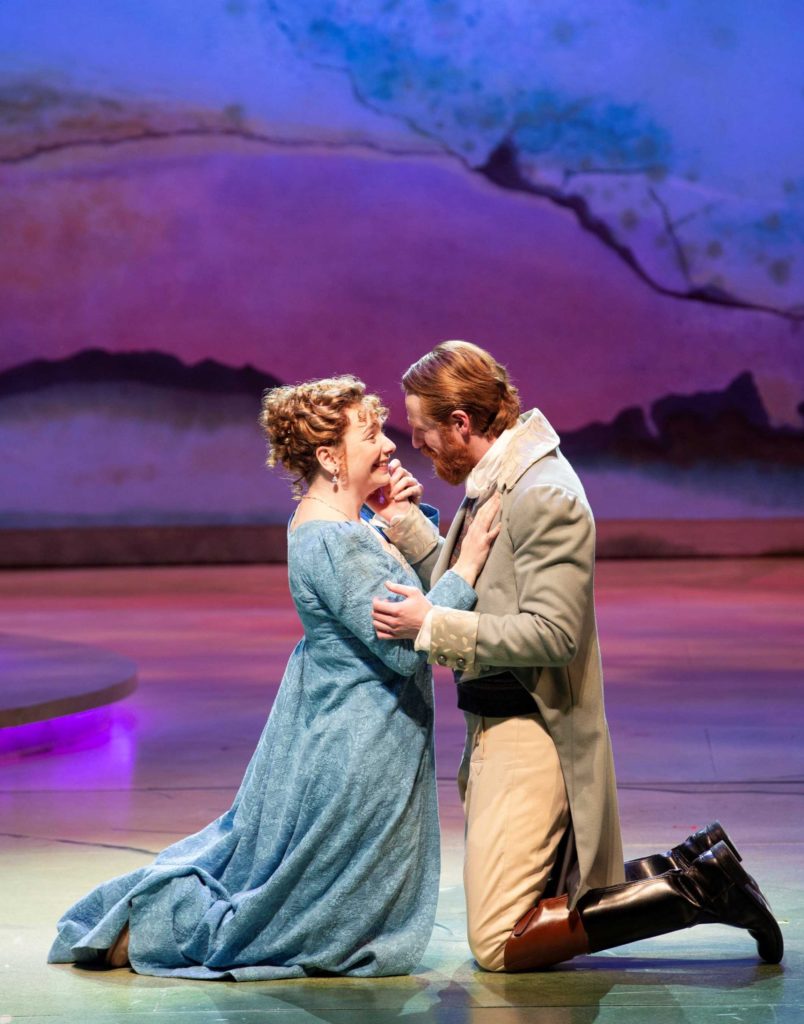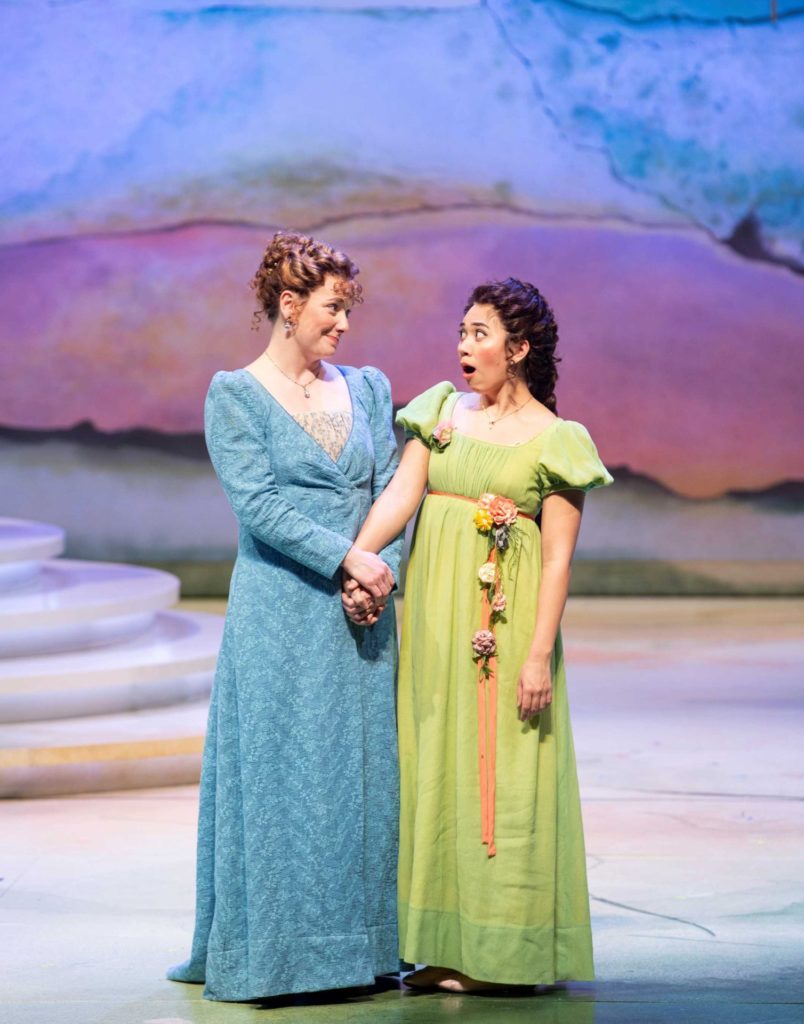 Role
Name
Marianne Dashwood
Alegra Batara
Sir John Middleton / Mrs. Ferrars / Thomas / Gossip
Nick DeSantis*
Mrs. Dashwood / Anne Steele / Gossip
Sunam Ellis
Margaret Dashwood / Lucy Steele / Gossip
Sophia Franzella
Mrs. Jennings / Gossip
Suzy Hunt*
Fanny Dashwood / Lady Middleton / Doctor / Gossip
Jonelle Jordan
John Willoughby / Lady Middleton / Gossip
Josh Kenji
Colonel Brandon / John Dashwood / Gossip
Richard Nguyen Sloniker*
Edward Ferrars / Robert Ferrars / Lady Middleton / Gossip
Calder Shilling
Elinor Dashwood
Lindsay Welliver
—
—
Undeerstudies
Elinor Dashwood / Fanny Dashwood / Lady Middleton / Doctor / Gossip
Shanna Allman
Marianne Dashwood / Margaret Dashwood / Lucy Steele / Gossip
Cheyenne Barton
Colonel Brandon / John Dashwood / Sir John Middleton / Mrs. Ferrars / Thomas / Gossip
Nik Doner
Edward Ferrars / John Willoughby / Lady Middleton / Robert Ferrars / Gossip
Michael Wu
Mrs. Dashwood / Anne Steele / Mrs. Jennings / Gossip
Annie Yim
—
—
Stage Manager
Shay Trusty*
Assistant Stage Manager
Annika Evens
Production Assistant
Ana Sepehri
Director
Jes Spencer
Playwright
Kate Hamill
Scenic Designer
Parmida Ziaei
Sound Designer
Tosin Olufolabi
Lighting Designer
Amiya Brown
Wig Designer
Kaleena Jordan
Choreographer
Kathryn Van Meter
Costume Designer
Danielle Nieves
Assistant Director
Bretteney Beverly
Associate Lighting Designer
Casey Price
Dramaturg
Marquicia Dominquez
Fight Choreographer
Alyssa Kay
Assistant Scenic Designer
Lex Marcos
Dialect Coach
Gin Hammond
Intimacy Director
Kathryn Van Meter
Costume Stitchers
Meagan Kirby
Kali Pohle
* The Actors and Stage Managers are members of the Actors' Equity Association, the Union of Professional Actors and Stage Managers in the United States.