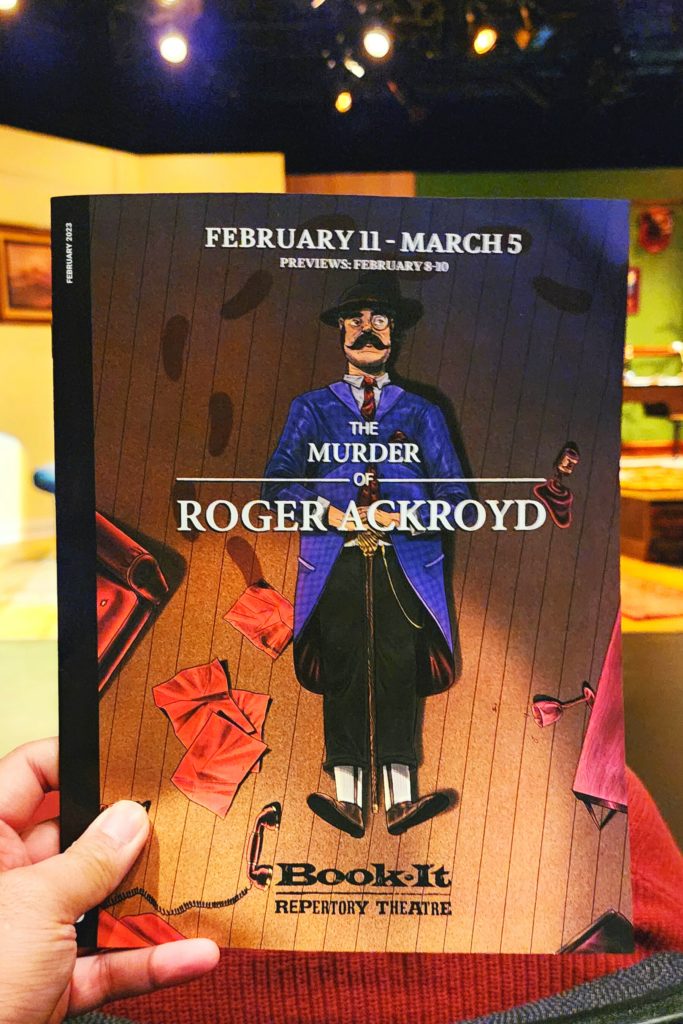 Elevator Thoughts (aka Tweet): The Murder of Roger Ackroyd play by Agatha Christie at Book-It Repertory Theatre w/ opening night cheesecake/wine reception. Diverse/blind casting. I'm proud to have finally correctly guessed the murderer in this whodunnit! #AgathaChristie #HerculePoirot #Poirot
Synopsis from the Theatre: "Always Bear in Mind That the Person Who Speaks May Be Lying" Gossip, blackmail, deception and betrayal unsettle the peaceful English village of King's Abbot. After a pair of mysterious deaths — including one from inside a locked room – the famous detective Hercule Poirot is pulled out of retirement to solve the case. Despite his desire to relax and grow vegetable marrows, the ingenious sleuth is compelled to snoop around this quaint hamlet and its surrounding countryside. Will this sleepy 1930s village ever feel quite so cozy again? Will Poirot be able to unravel the knots of this mystery? It's a mystery! Book-It and local playwright Danielle Mohlman (author of Nexus and a renowned theatrical adaptation of Frankenstein) are crafting this brand-new script based on one of Dame Agatha Christie's most innovative, clever, and mind-bending mysteries. The original book has been lauded as the best crime novel of all time by the Crime Writers' Association. This play will be directed by Seattle-based director Jasmine Joshua (director of Irma Vep at Intiman in 2022, and has also directed at Reboot Theatre, Cafe Nordo, 5th Avenue, and Village Theatre). The creative team is taking a modern approach to staging of this show, include modern music remixed and re-recorded in vintage styles, and nontraditional gender casting. We love a good whodunnit! This classic murder mystery was revolutionary for its time, and it still hits all the right notes today. It's sinister but also fun; fast-paced but still detailed; and thrilling without being frightening. Agatha Christie is one of the best-selling authors of all time, a master of her genre, and this story shows us why. Her subtle skewering of society and her delectable characters keep her work feeling fresh almost a century on. We want you to share time with us this winter, having some good ol' fashioned fun!
Reviewed Performance: 2/11/23 on a packed opening night
Type: Play
World Premiere: Yes
Film/Book: Based on the popular book by Agatha Christie
Defined Plot/Storyline: Yes, but like many "whodunnit" plays, it is not linear.
Recommendation: See it especially if you like mystery or "whodunnit" plays
Was This the First Time I Saw a Production of this Show: Yes
Would I See It Again 3 Years from Now: Probably not since I now know the ending. Half the fun in watching a whodunnit is guessing who the killer is!
Rating Compared to Other Shows with the Same Production Value:
4.5 Stars (Out of 5 Stars)
Equity Actors: 1 but they were all good
Total Number of Actors: 7
Length (Including Any Intermission): 2.5 hours – The second act felt slightly long
Intermission: Yes
Other Rave(s) Not Mentioned in Elevator Thoughts
Intermission Voting: It was a nice touch that the audience could vote for the murderer's identity at intermission. As the audience exited the theatre after the second act, they could read a sign which showed the character who "won" from the intermission vote tally. It's the first time I've seen this audience involvement game at a whodunnit play and I'm surprised more productions don't implement it as well.
Diction: There was something about the way that Brandon J. Simmons (Dr. James Sheppard), Lisa Viertel (Roger Ackroyd), and Megan Ahiers (Cecil Ackroyd) delivered their lines that was very pleasant and made me think of good breeding.
Rant(s)
Corpse: After the killer murdered Roger Ackroyd in a chair, the actors draped the chair under a white sheet instead of leaving the actor under the sheet or replacing the actor with a stuffed dummy. A stuffed dummy would have been a cheap prop to make the scene more realistic.
Motivation: When the murderer was revealed, the motivation wasn't adequately explained.
Other Musing(s) and Observation(s)
Cecil Ackroyd: Why wasn't the sister (or sister-in-law?) interrogated?
Killer Identity: I'm proud to have finally guessed the murderer correctly. If I've learned anything about whodunnit plays and Agatha Christie, the murderer is always who you least expect!
Theatre Company: Book-It Repertory Theatre
Venue: Center Theatre at Seattle Center Armory
Venue Physical Address: 305 Harrison St, Seattle, WA 98109
Price: Medium
Ticket Affordability Options: Check out the discount section of their ticketing page. Goldstar usually offer good options too.
Dates: February 11 to March 5, 2023
Seating: Assigned Seating
Parking: Paid street parking or paid lot/garage parking. I usually like to park on the street near the skating park (313 Taylor Ave N, Seattle, WA 98109) East of the theatre. It's more expensive on Climate Pledge Arena event days though so I ended up parking in South Lake Union since I'm cheap!
Like/Comment/Share my Social Media Posts About this Performance:
Instagram | TikTok | Twitter | Facebook | Youtube
Buy a Ticket or Learn More:
Other Video +/- Pictures: Pictures in video and under video by Anthony Floyd Photography.
Cast and Production Team: See after pictures and video below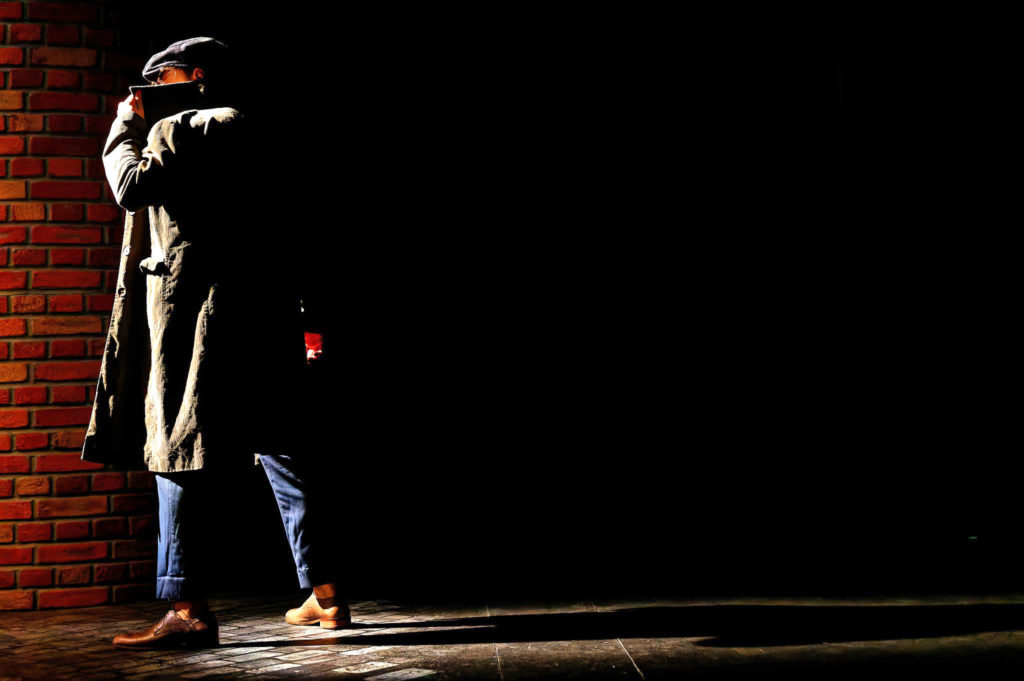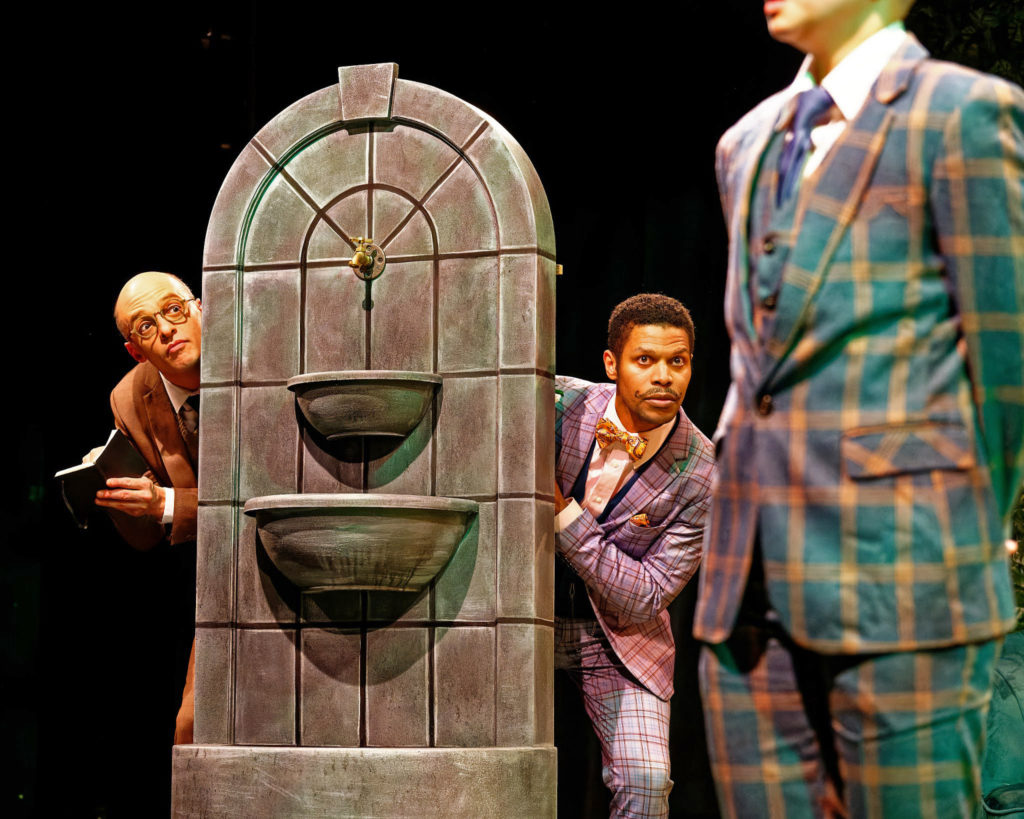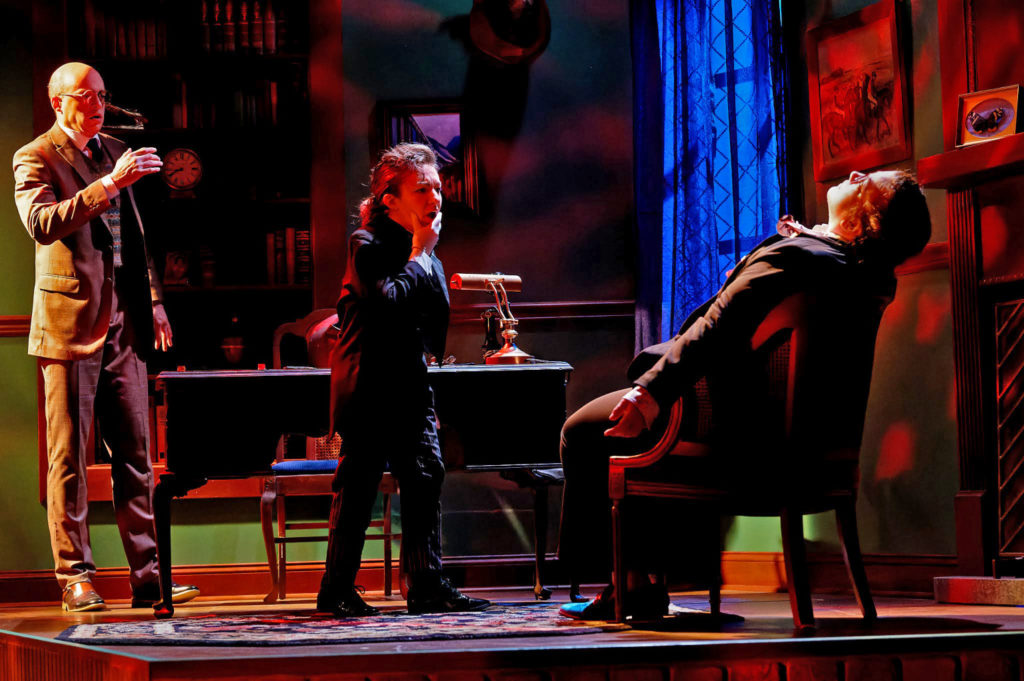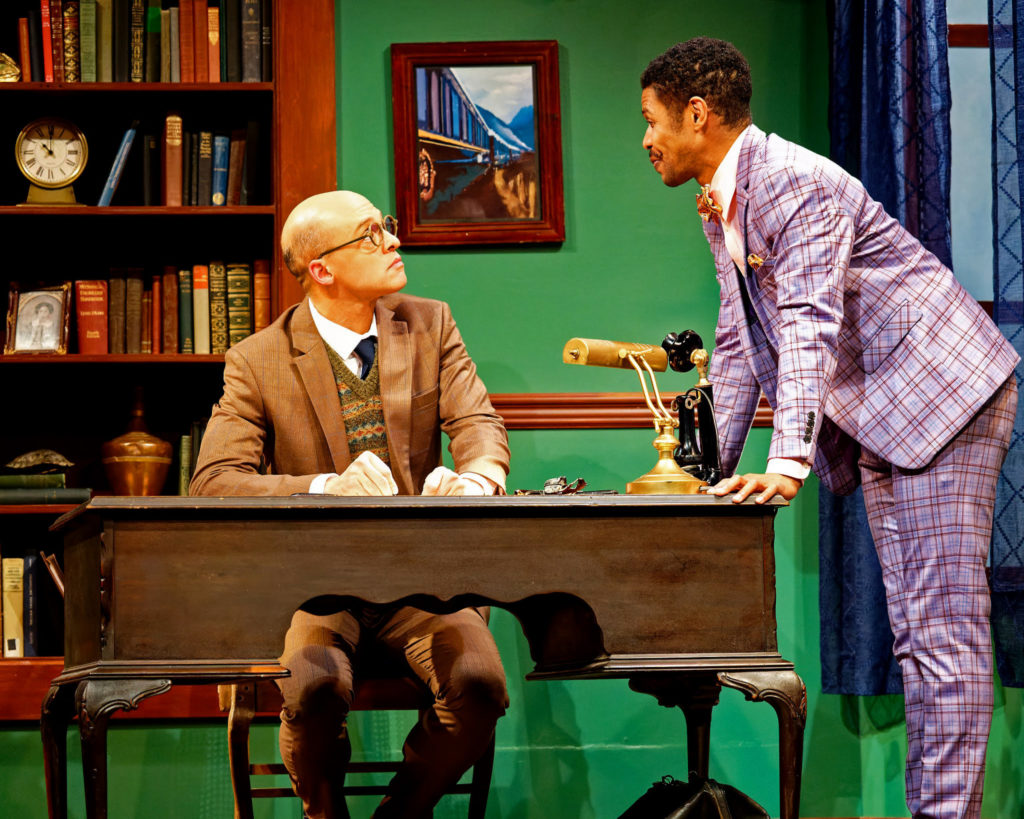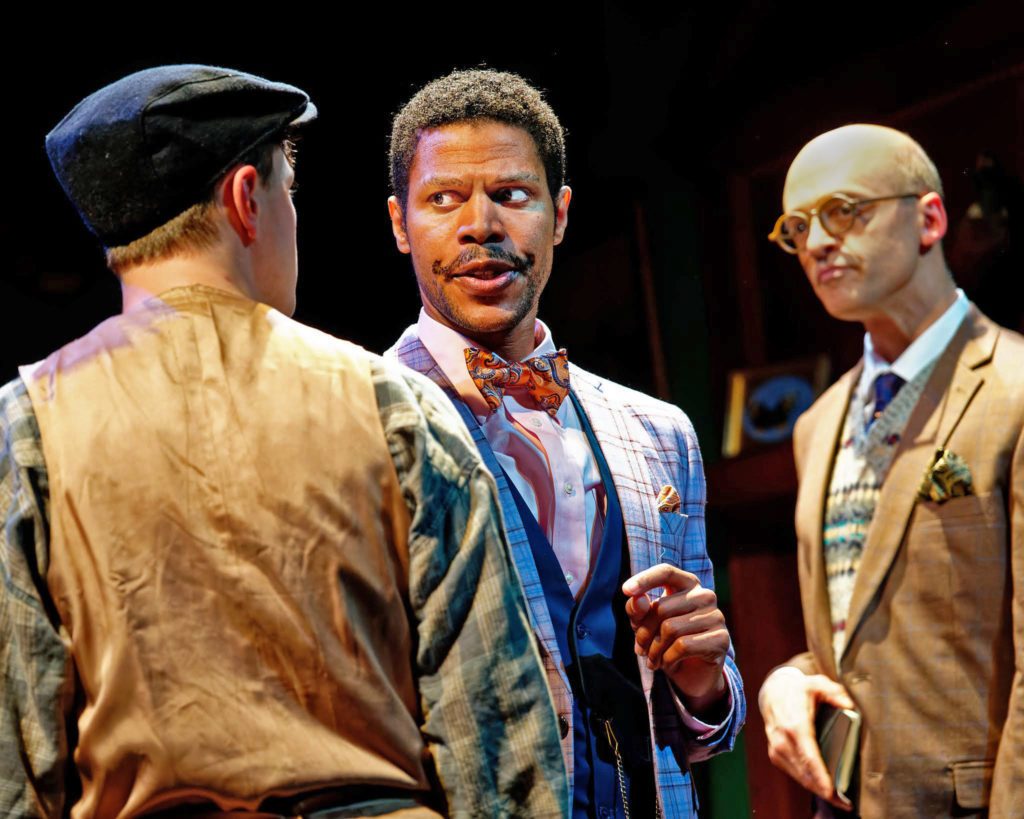 | | |
| --- | --- |
| Role | Name |
| Hercule Poirot | Aaron Pitre* |
| Dr. James Sheppard | Brandon J. Simmons |
| Roger Ackroyd | Lisa Viertel |
| Mrs. Cecil Ackroyd, Inspector Raglan, and Miss Russell | Megan Ahiers |
| Captain Ralph Paton and Major Hector Blunt | Rhys Daly |
| John Parker and Ursula Bourne | Sydney Maltese |
| Miss Flora Ackroyd, Geoffrey Raymond, and Charles Kent | Riley Gene |
| Understudies | Benjamin Elias Nickols, Jessica Robins, Jordan-Michael Whidbey |
| — | — |
| Director | Jasmine Joshua |
| Author | Agatha Christie |
| Playwright | Danielle Mohlman |
| Stage Manager | Nicola Krause |
| Assistant Stage Manager / Covid Safety Officer | Selina Senn |
| Assistant Director & Assistant Dramaturg | Adrian Prendergast |
| Dramaturg | Sara Keats |
| Scenic Designer & Props Designer | Robin Macartney |
| Costume Designer | Jocelyne Fowler |
| Lighting Designer | Richard Schaefer |
| Sound Designer | Johanna Melamed |
| Dialect Coach | Marena Kleinpeter |
| Production Manager | Dan Schuy |
| Assistant Production & Company Manager | Max Koh |
| Technical Director | Benjamin Radin |
| Poster Design | Tyrell Waiters |
*Member of Actors' Equity Association, the Union of Professional Actors and Stage Managers in USA